We had a relaxing morning and got breakfast, went to trivia, read for a bit, and then got lunch. Our half-day tour to the Sanctuary of Truth and Pattaya was meeting after lunch. The port was once again in a very industrial setting with bare bones amenities.

We boarded the bus for a short drive to the Sanctuary of Truth. This is a temple on the sea built by a Buddhist businessman. We started at a scale model of the temple and demonstrations of the joints and techniques used to hold the building together.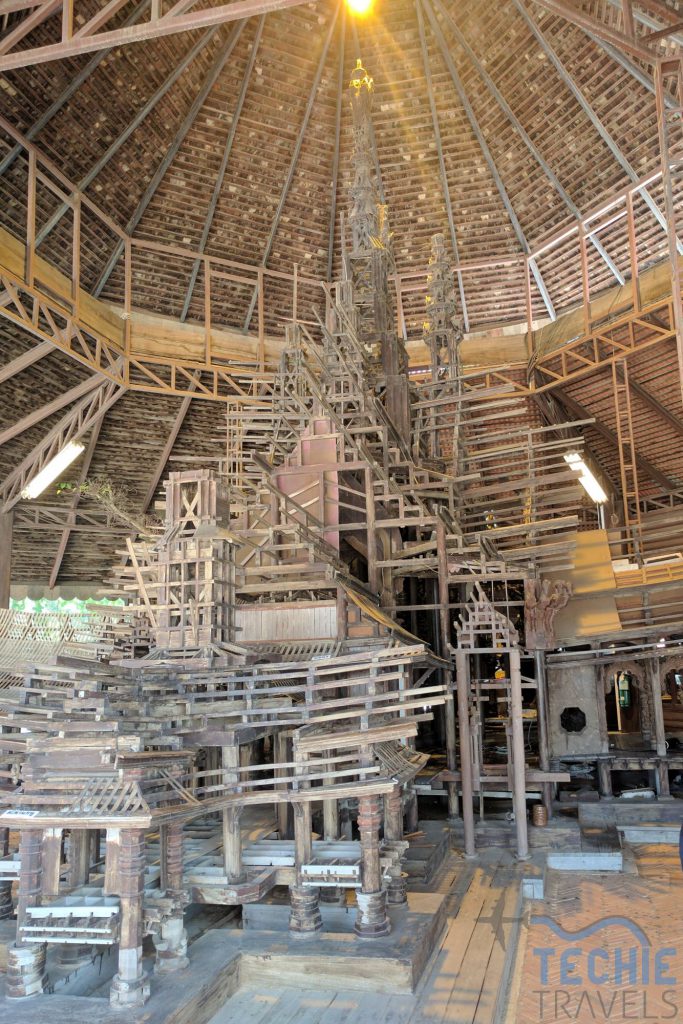 We then donned our hardhats and proceeded into the main temple. It is covered in sculptures which were all very impressive. Another claim to fame is that it is held together without any nails (but I saw a few lag bolts – I guess those don't count).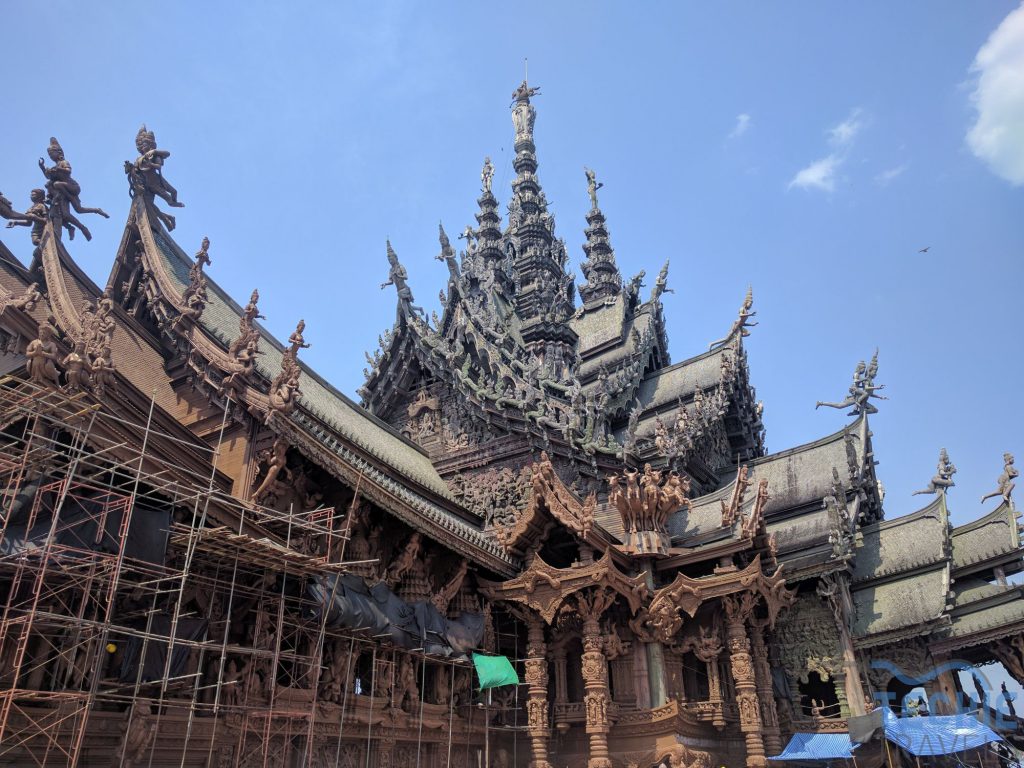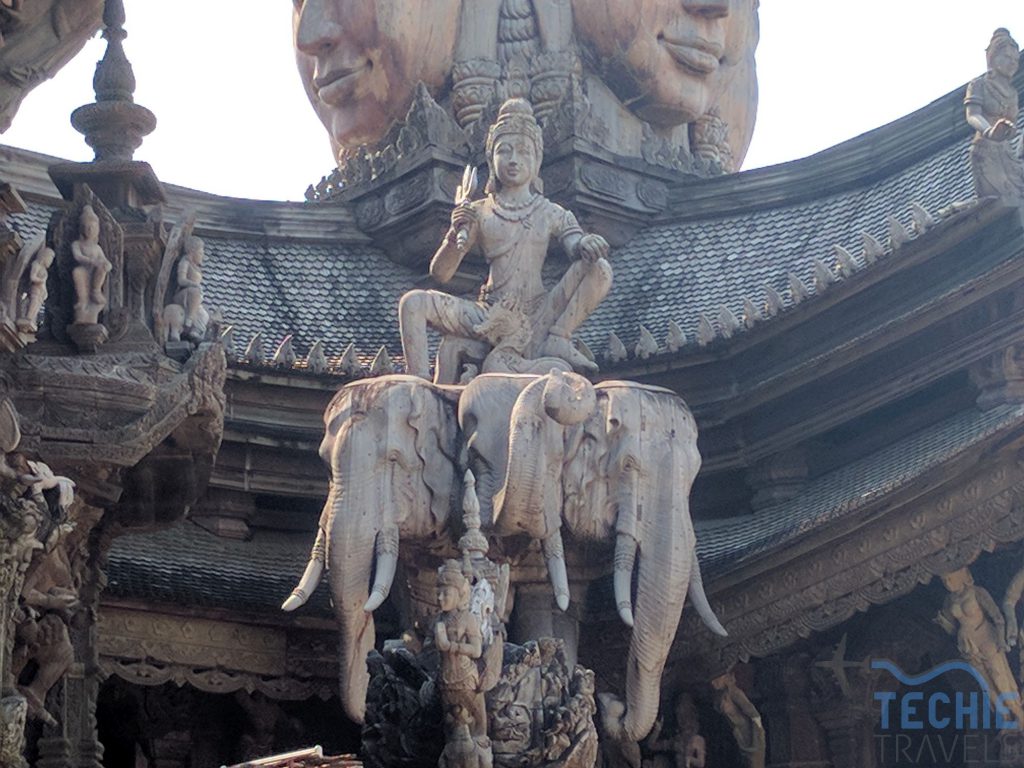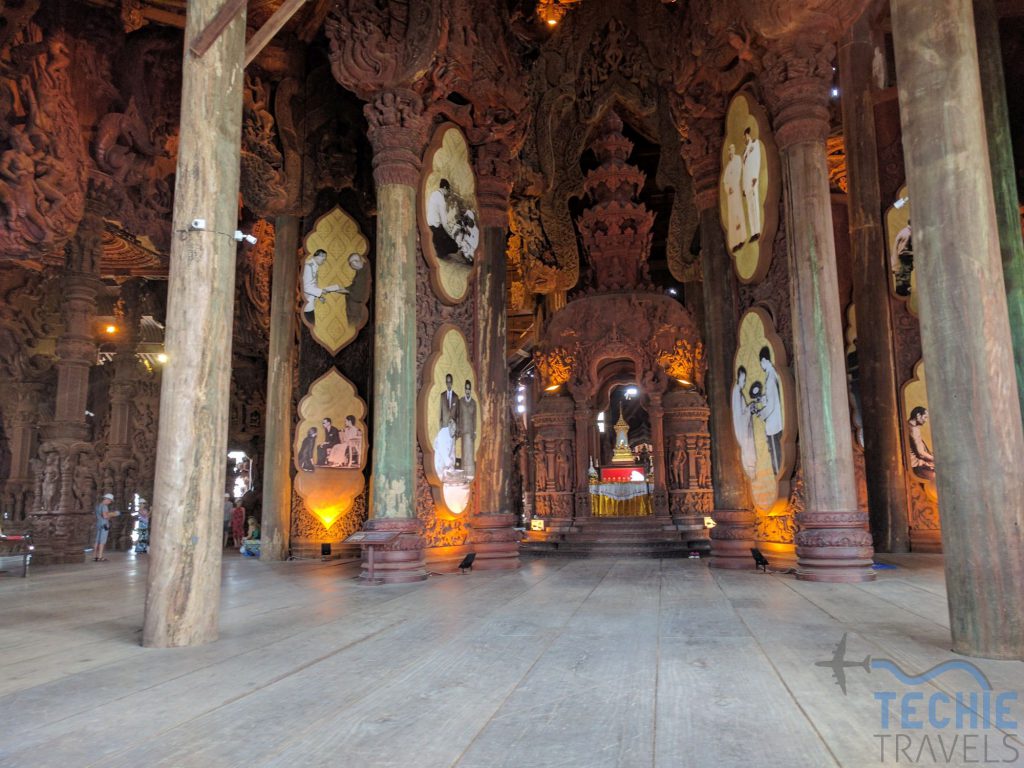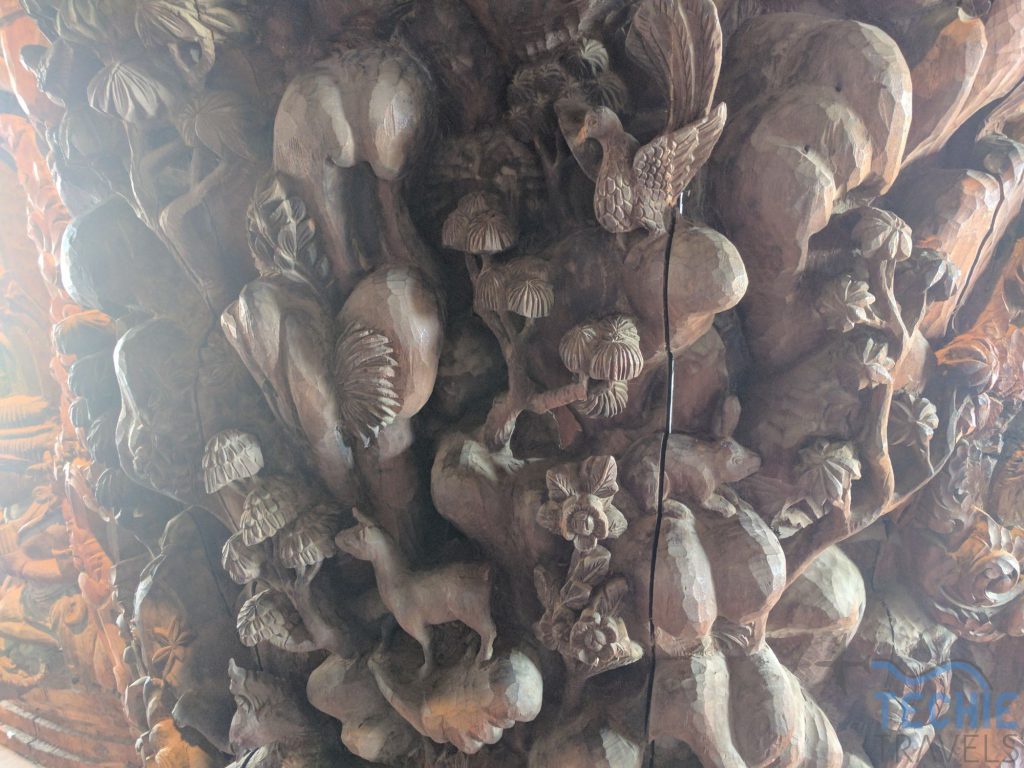 The Sanctuary of Truth was a very beautiful temple, but parts were still under construction. Construction began in the 80s and they have to continuously reconstruct sections as they fall apart. We headed up the hill for a brief stop for an overlook of the temple which provided the most impressive views.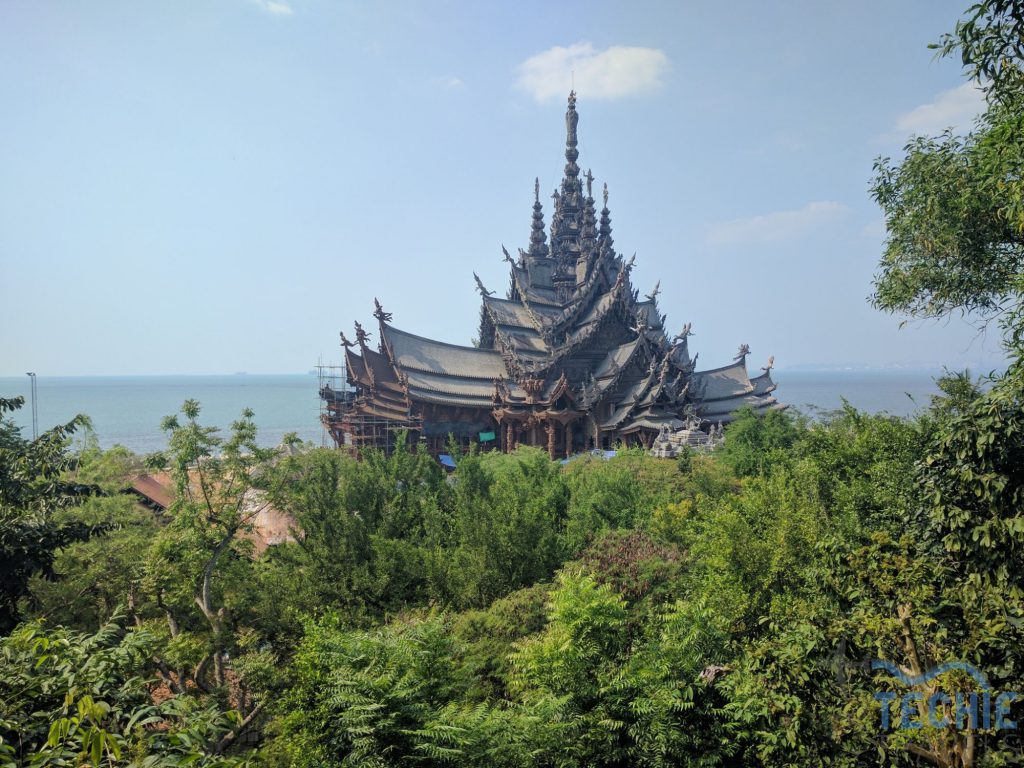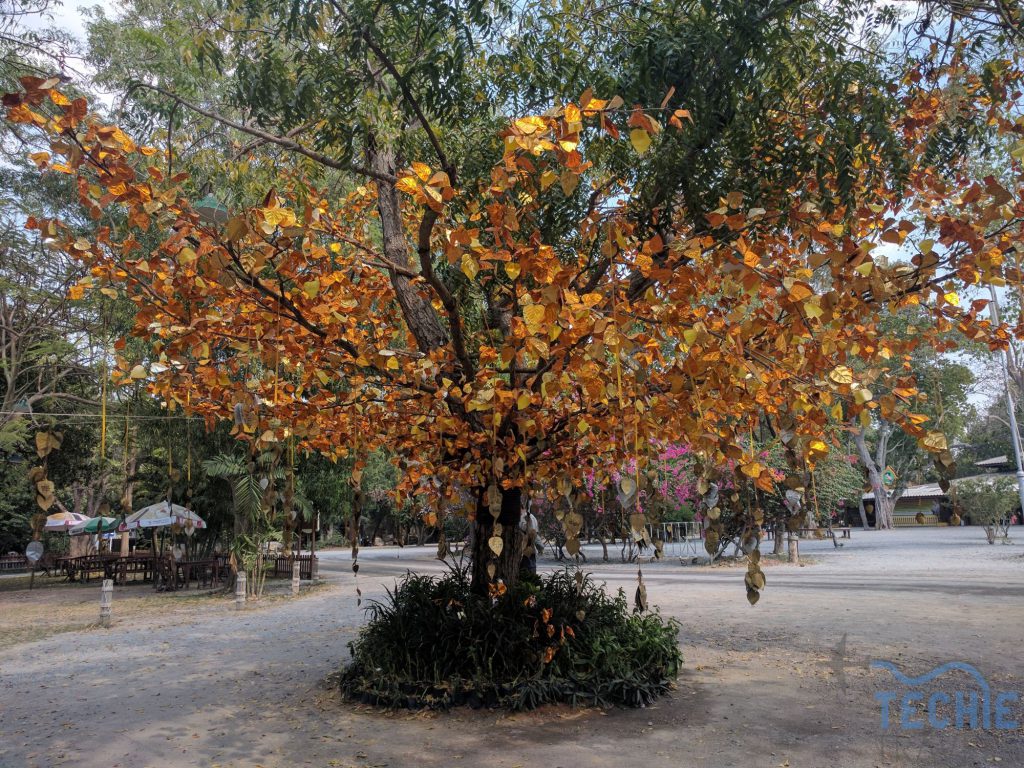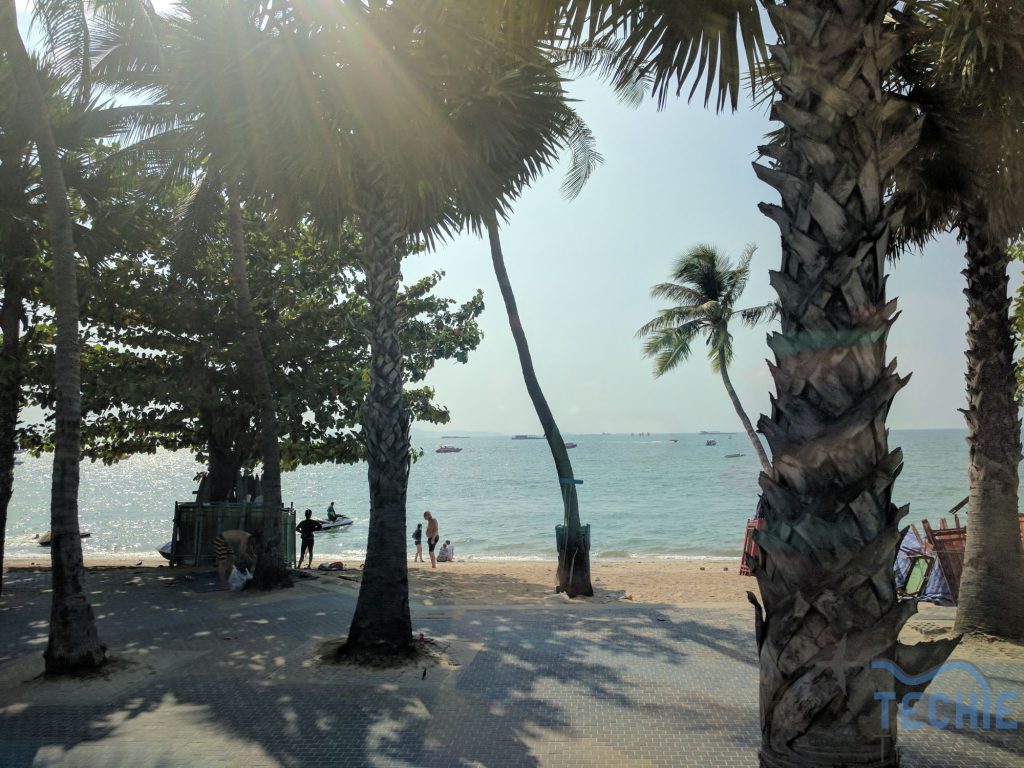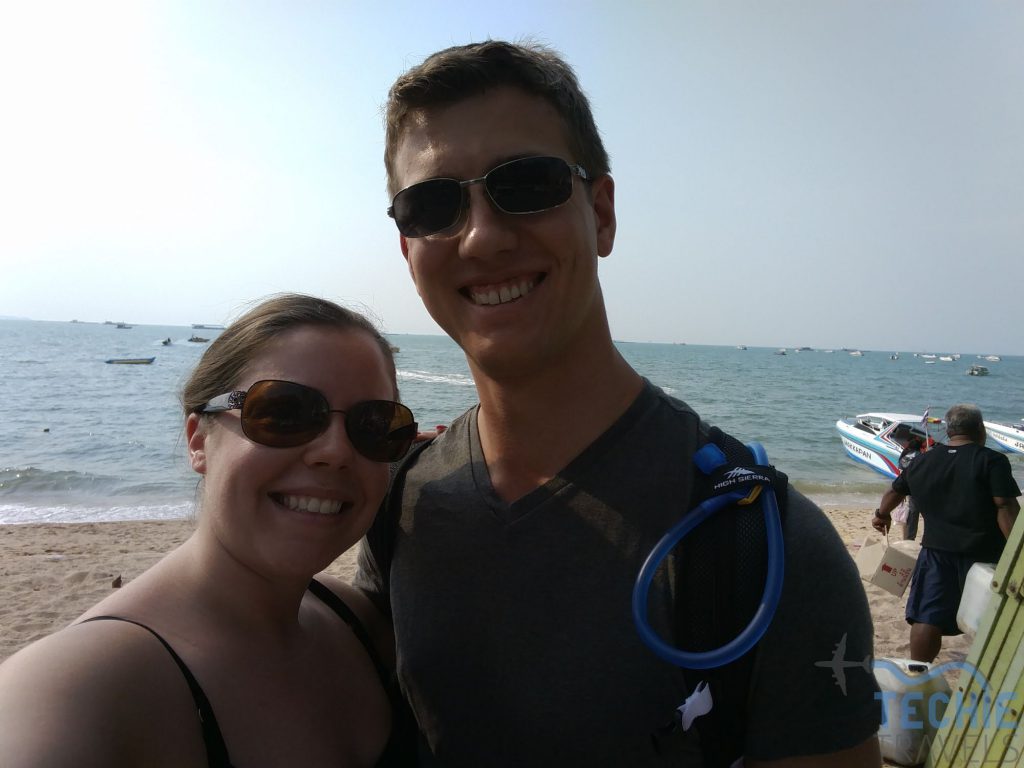 The next stop was in downtown Pattaya at a shopping mall. We had seen plenty of malls while we were in Singapore, so we elected to go for a walk down the beach instead. This town is a hot spot for Russian tourism.  I have never seen so many people who should not be wearing speedos in one place. We sat for a bit and people-watched. It was definitely a great place for this.
Overall, I liked the tour, but I wished we would have seen more in the time frame.  I found the stop in Pattaya to be unnecessary.  There were other sights around the area that would have been better for a second destination.
Upon returning to the ship, it was a madhouse trying to get back on. The ship had changed berths, and the terminal was mobbed with no real order as quite a few tours had returned at the same time. I am not sure about the logic behind moving the ship when most people will be coming back from tours. It seems like the middle of night would be a more logical time.
We cleaned up, and headed to dinner for Italian night.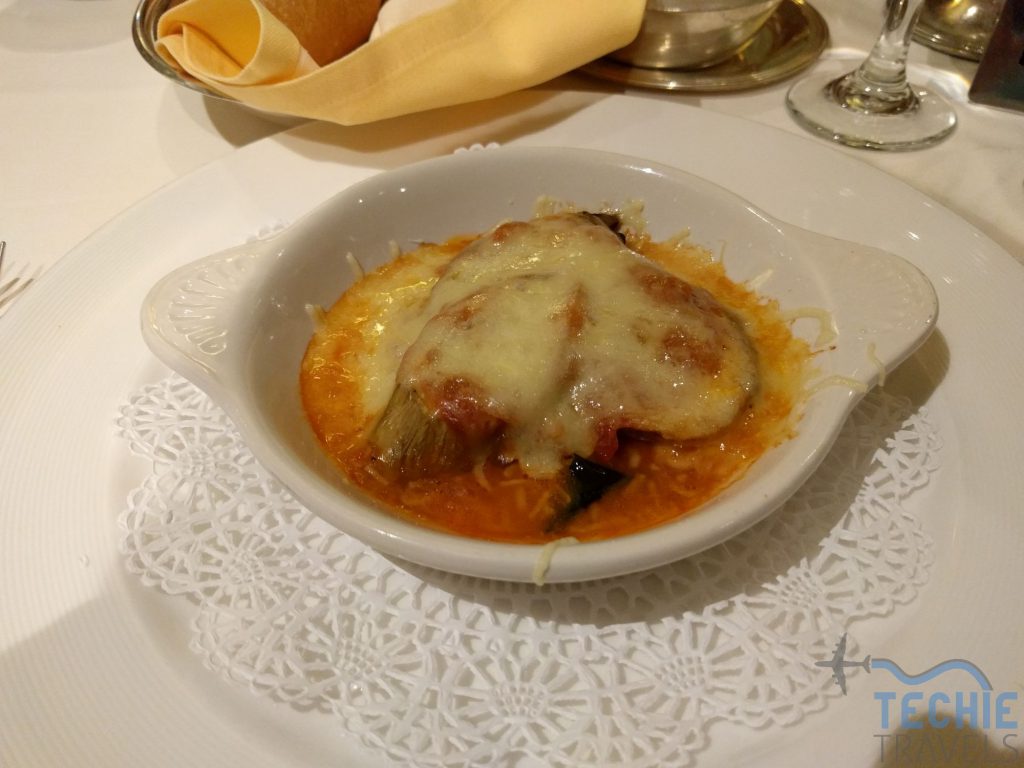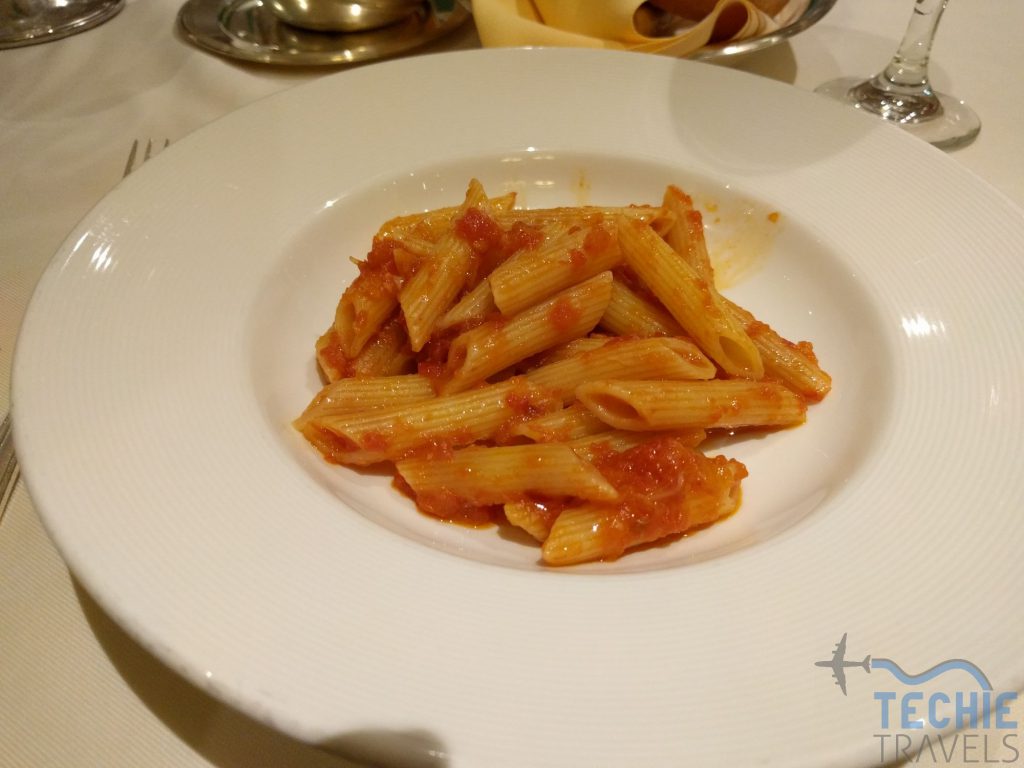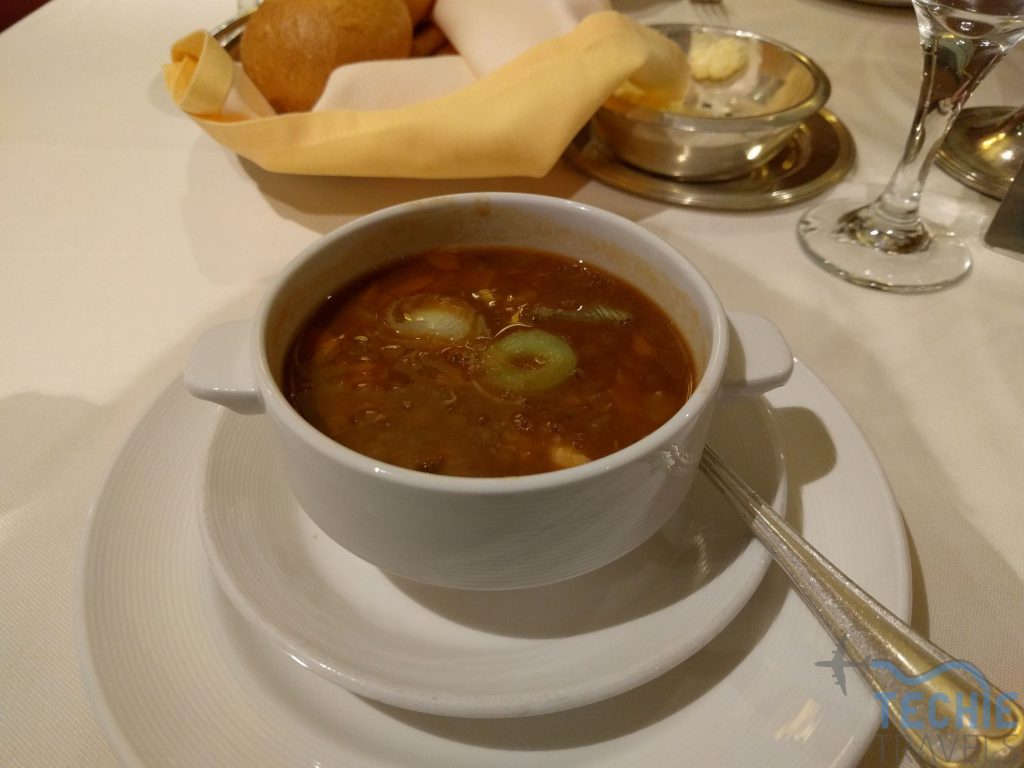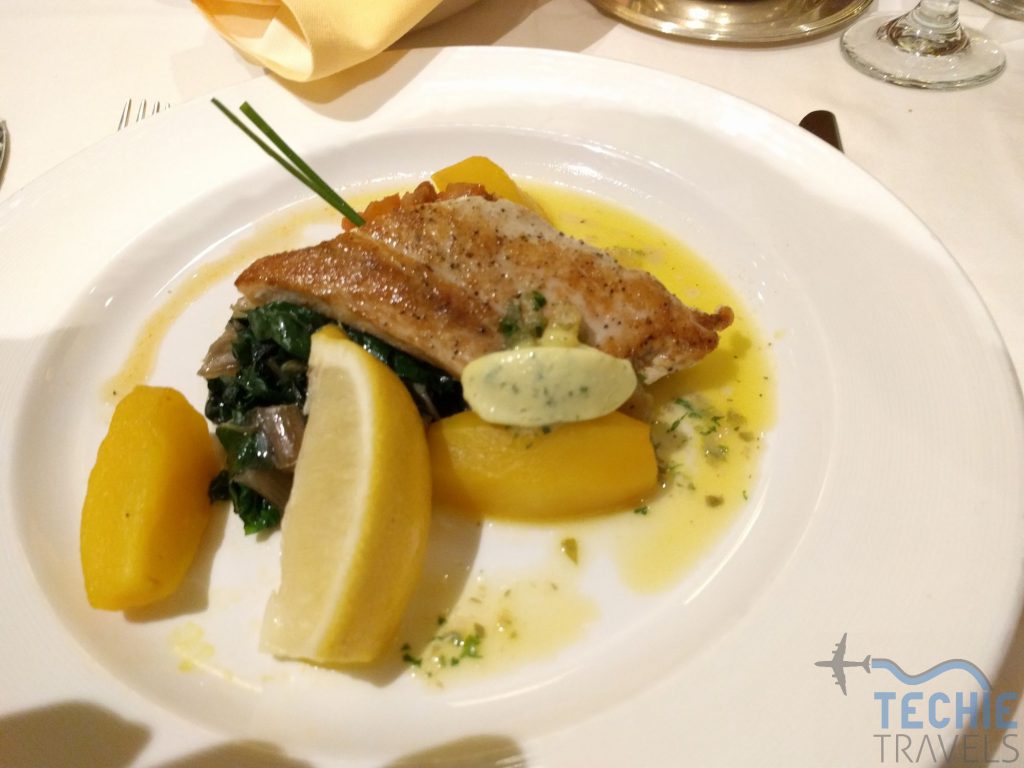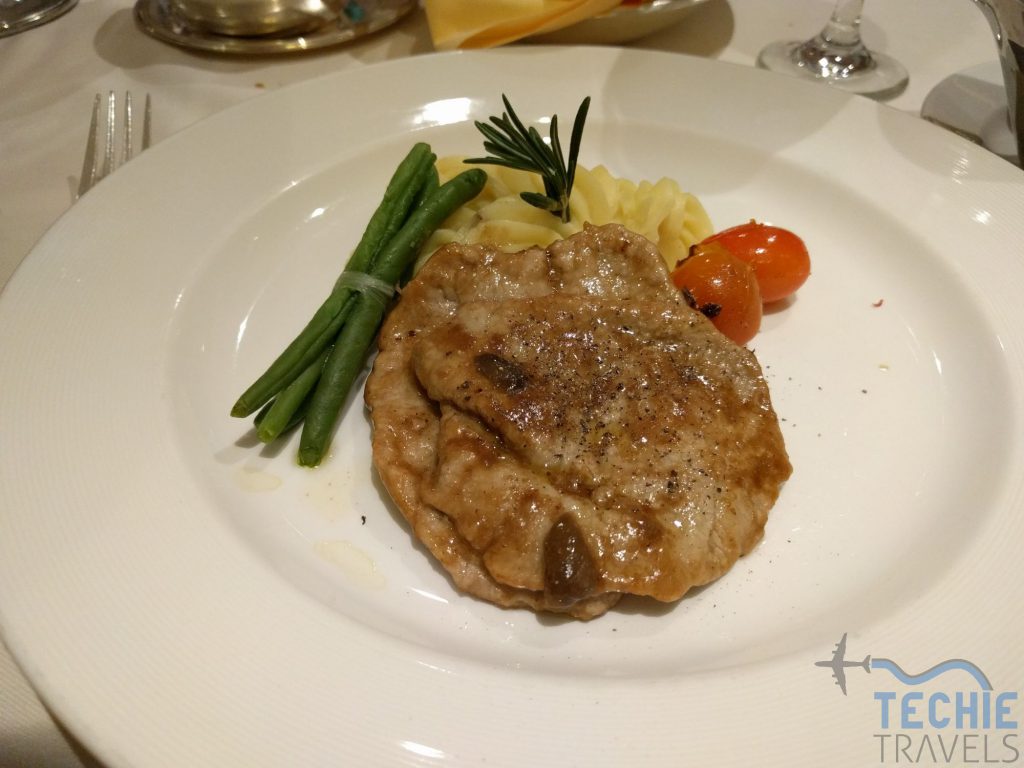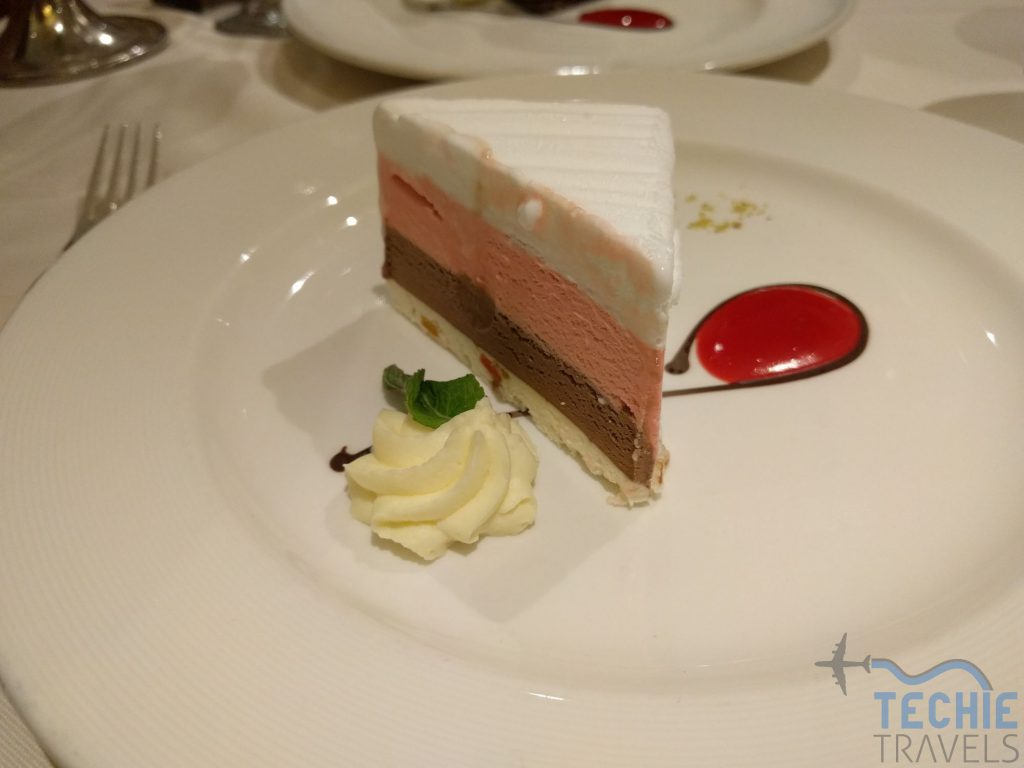 The show that evening was a magician who was the best so far, but a lot of the act seemed clunky and not well practiced.