Today was our third sea day and also Valentine's Day. There were balloons and decorations all over the ship and the chef baked a special cake for the day. Our room steward also created a swan towel animal.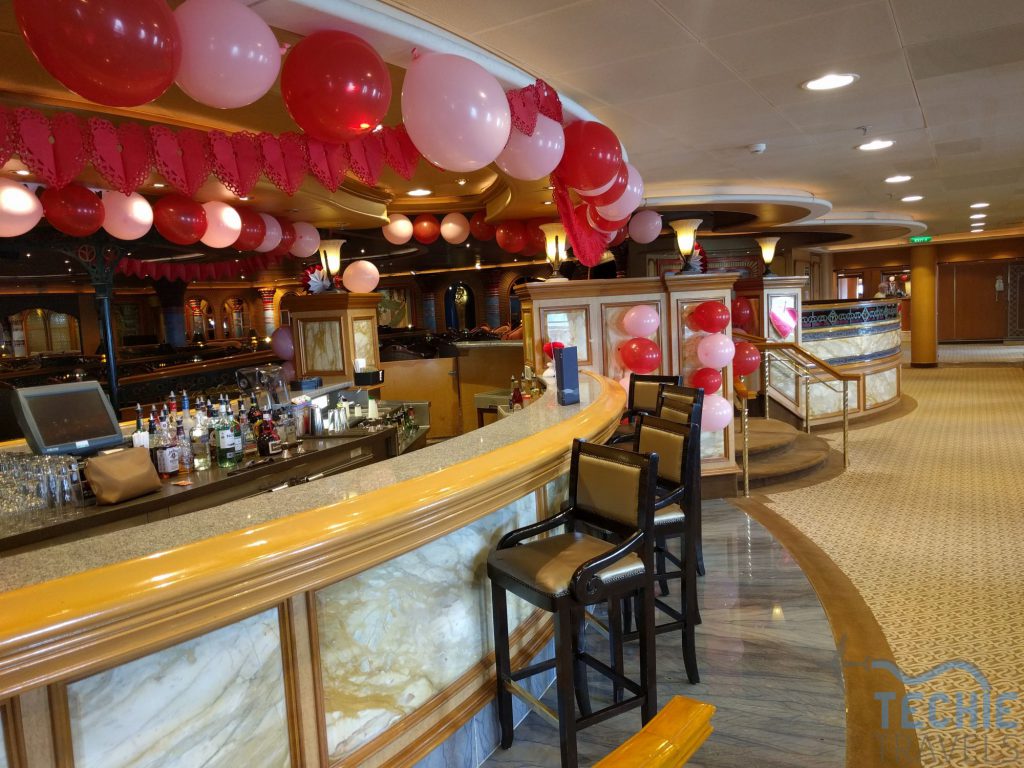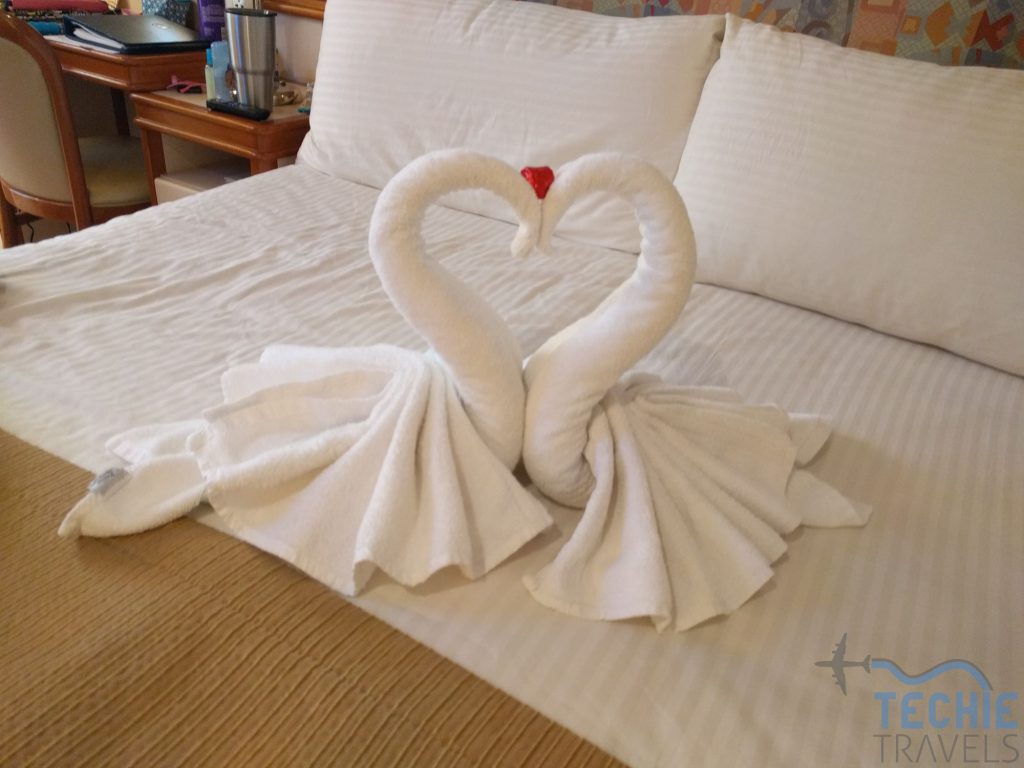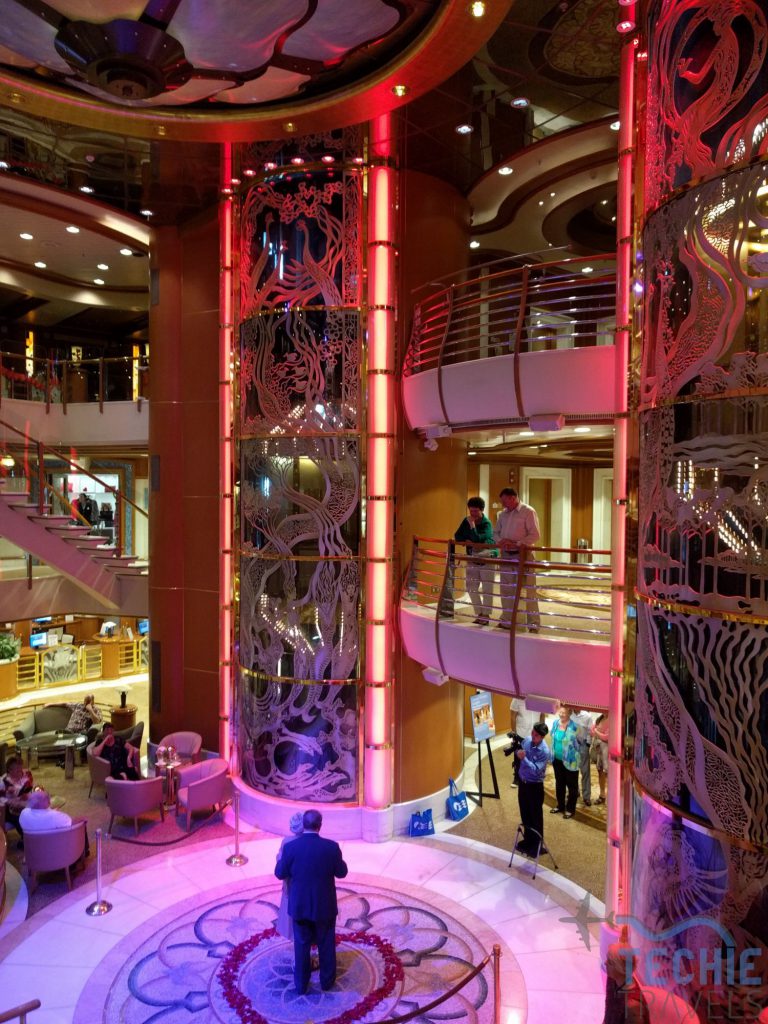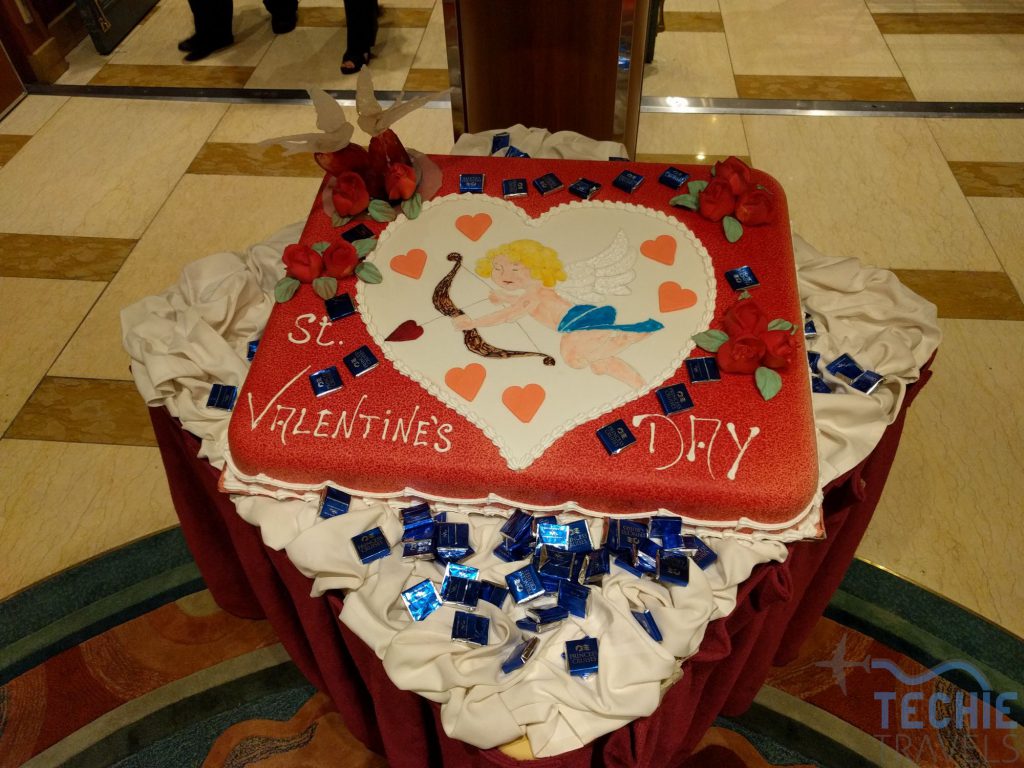 We got breakfast and then claimed some chairs by the pool. After that, we went to morning trivia which was Valentine's day themed where we ended up with a respectable score. We laid out for a while by the pool enjoying the day off from sightseeing.
I go back and forth on whether a cruise is the best way to see this part of the world. The main problem for me is the "wasted" days at sea. We have 4 sea days which are nice for relaxation, but we can do that closer to home. At the same time, if we were sightseeing every day, we would get burned out and not have the same appreciation of the sights and museums. I guess we will just have to come back and do a land tour to see how it compares.
In the afternoon, there were two more opportunities for trivia. The first was name that tune. We did very poorly as it was definitely geared for the older generation. Later, there was general trivia where we did much better.
Once again, bad news came from the captain. We were not going to be able to call at Sihanoukville, Cambodia. It was a bit confusing since there was almost no rocking, wind, or waves at the time of the announcement. Instead, we were going straight to Laem Chabong (Bangkok). We eventually were able to get a tour booked for the additional half-day in Bangkok.
We spent the rest of the afternoon reading for a bit, working out, and getting some drinks at happy hour.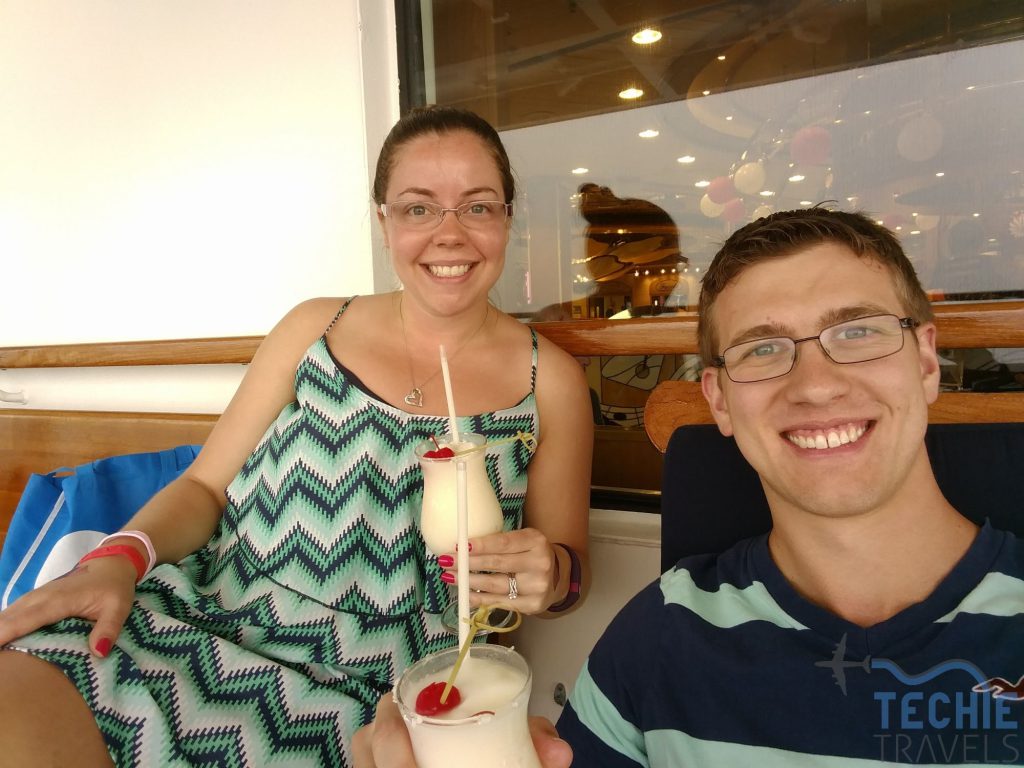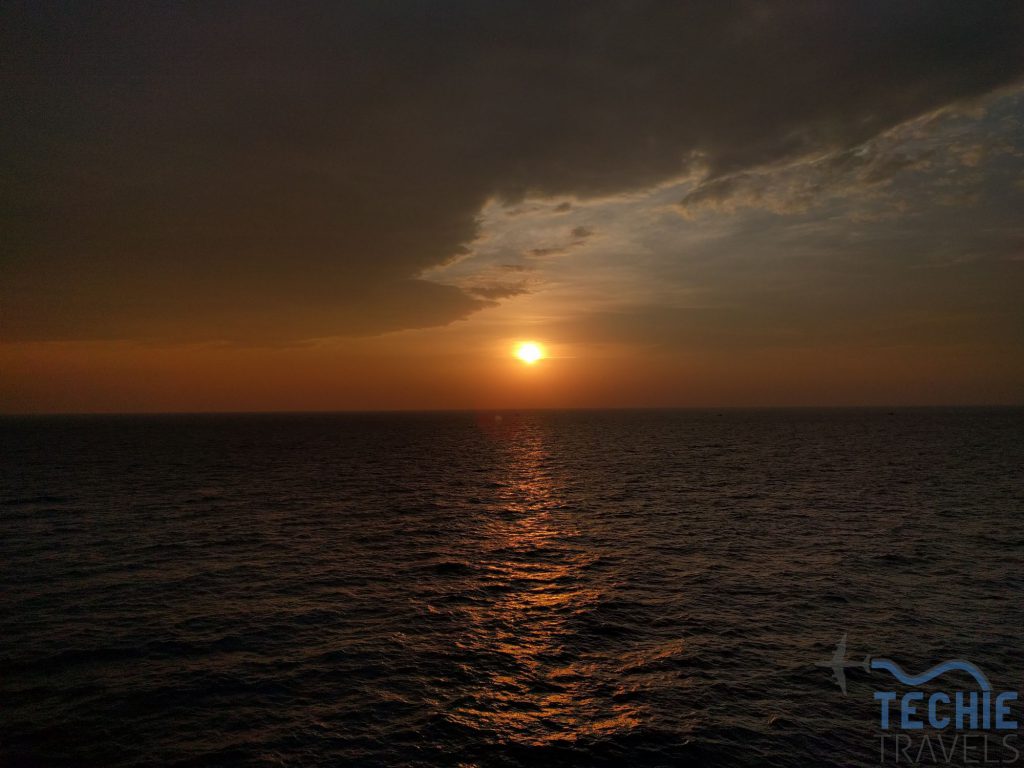 Then we got ready for dinner.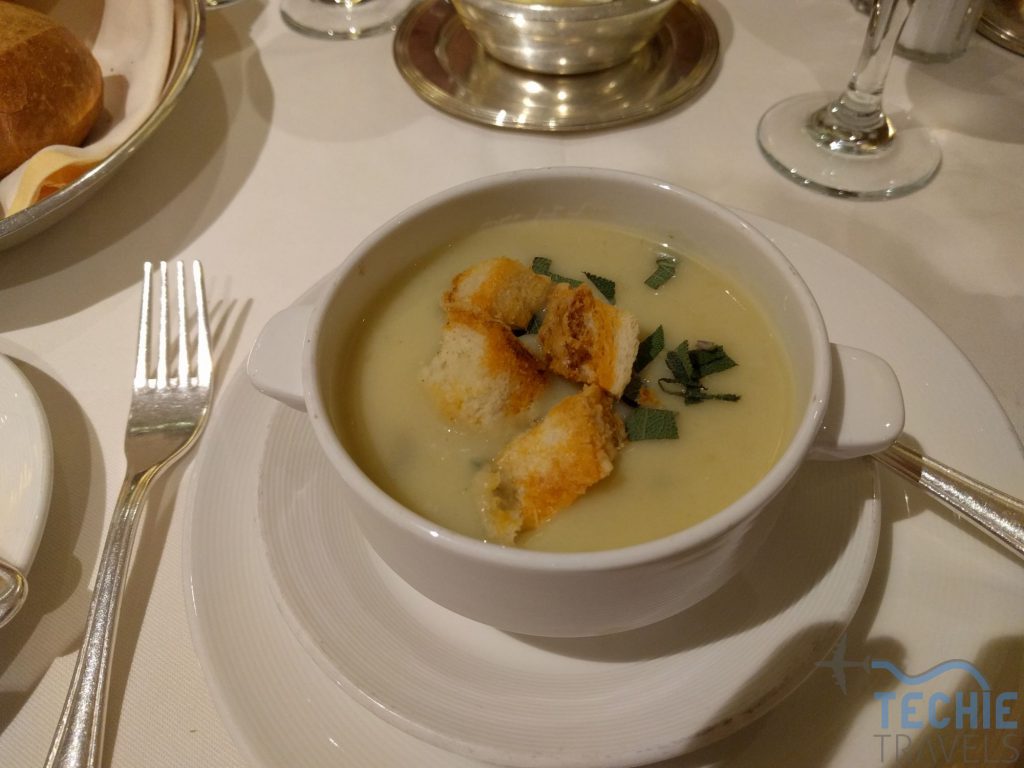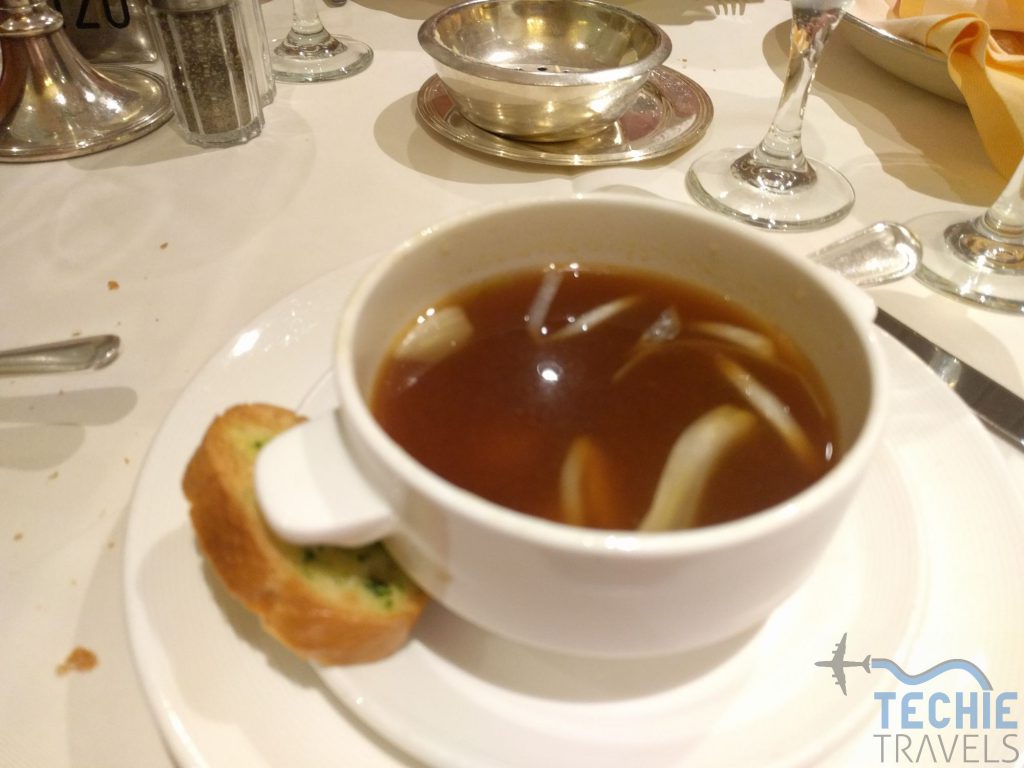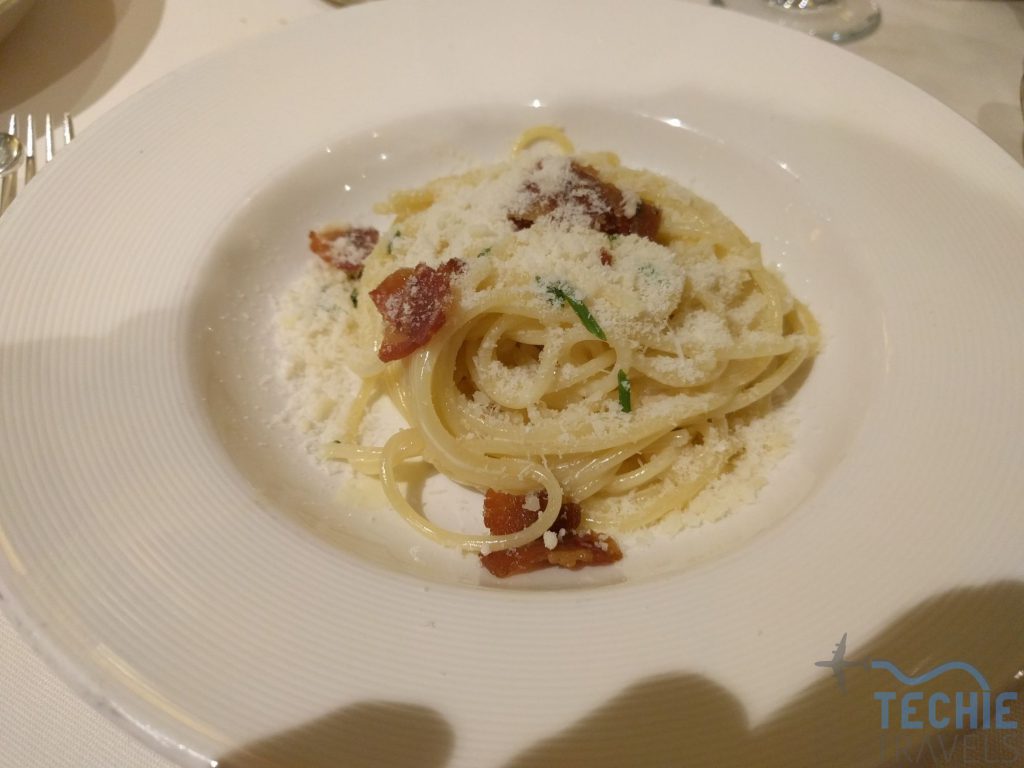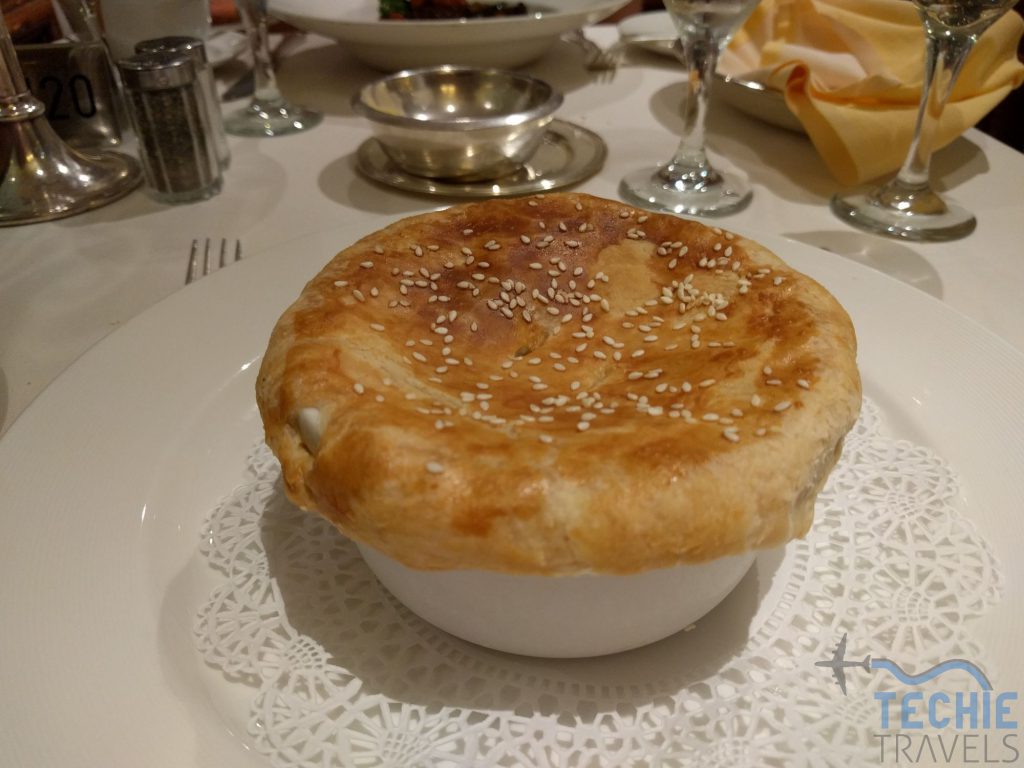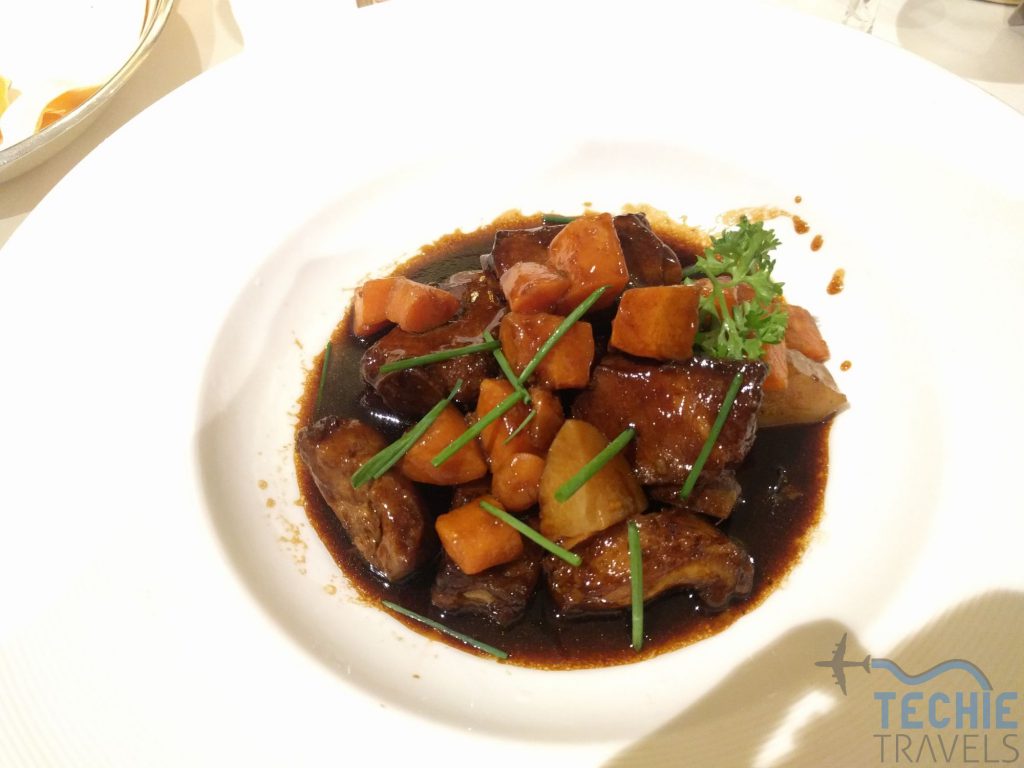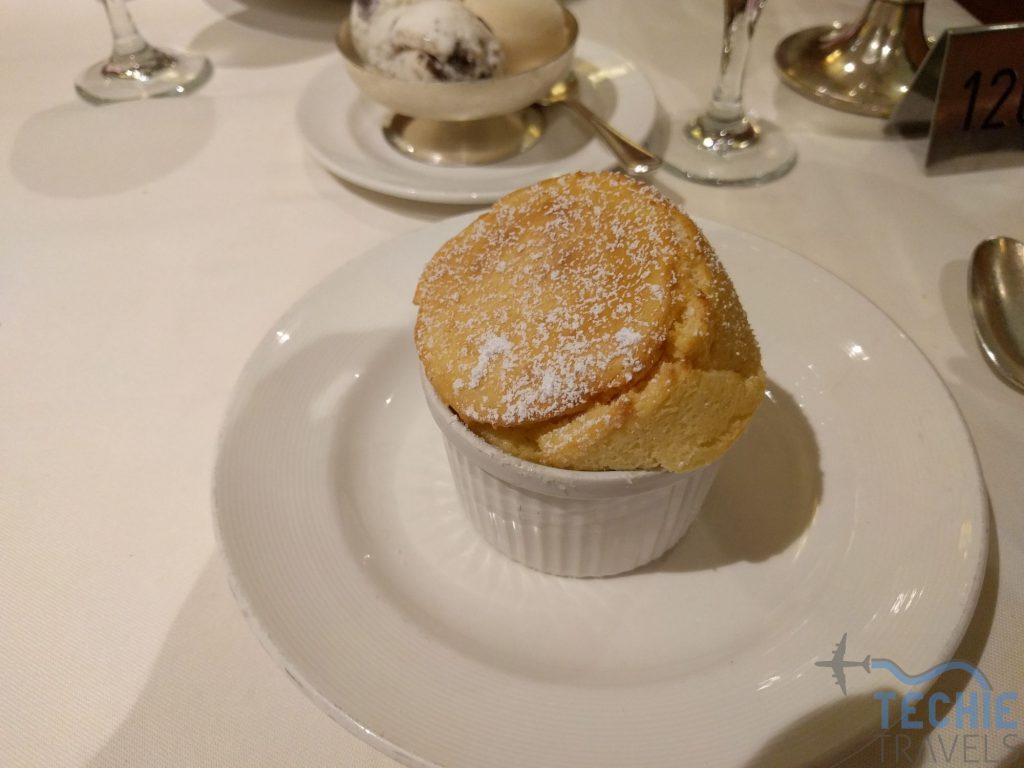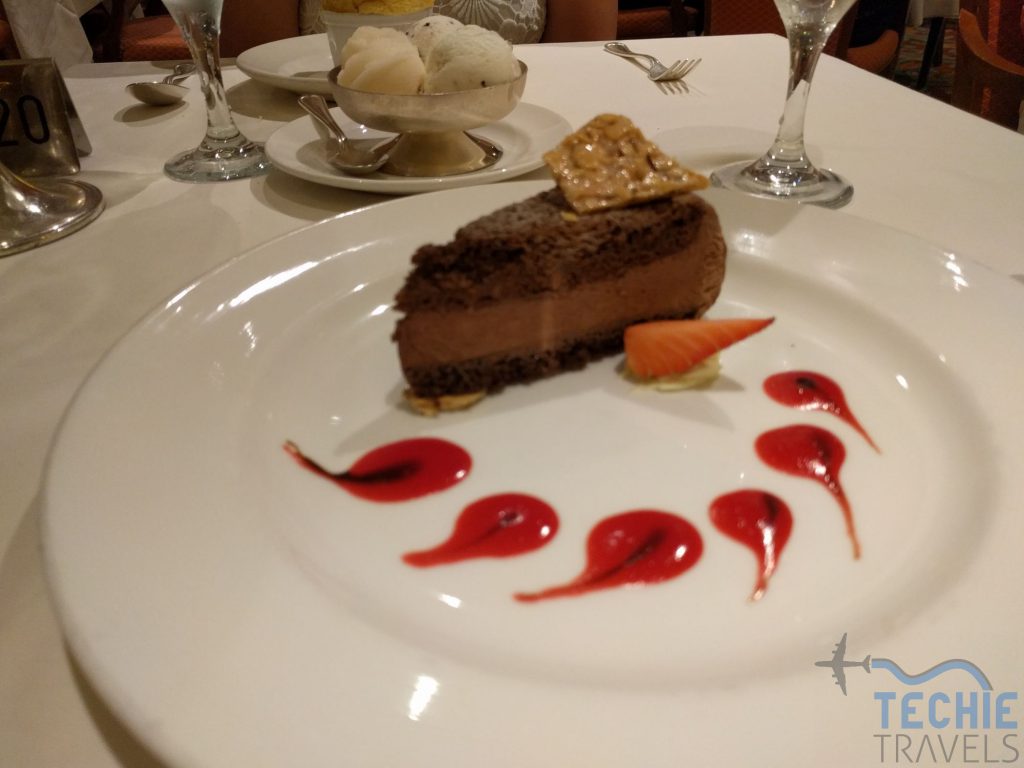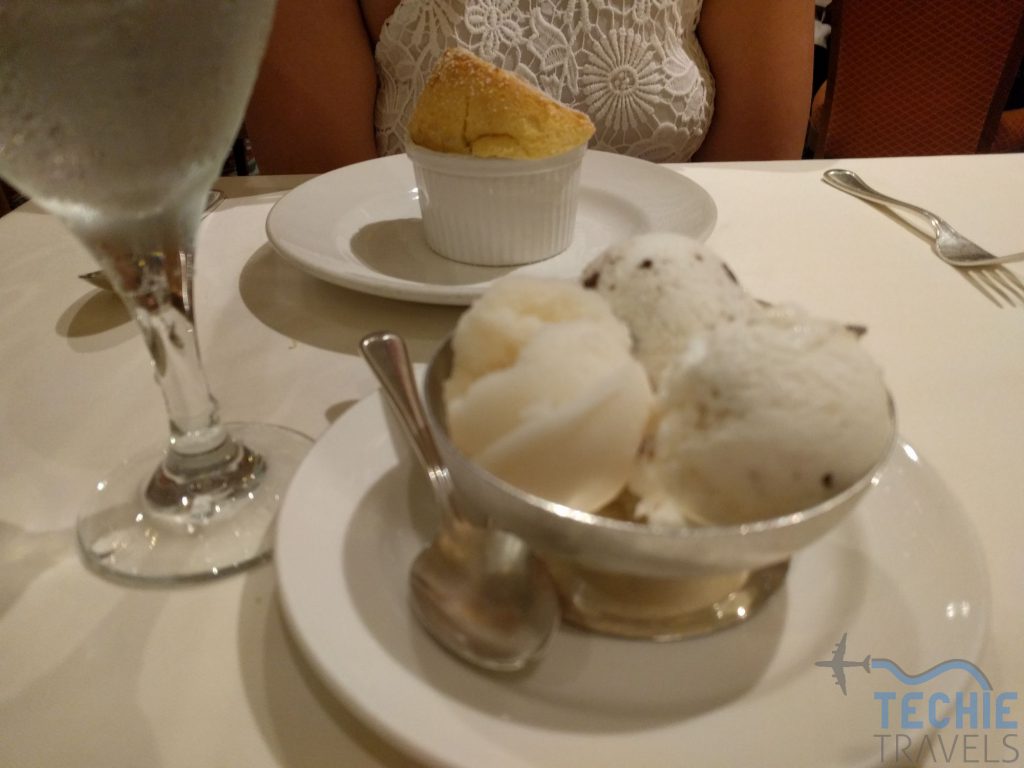 The show tonight was "Born to be Wild". It was definitely the best so far with great songs and it was performed well. We walked up to Skywalkers Nightclub to see what was going on there. It was dead, so we went back and listened to the party band again.