After leaving the lounge, we walked across the hall to the gate. Boarding began shortly thereafter.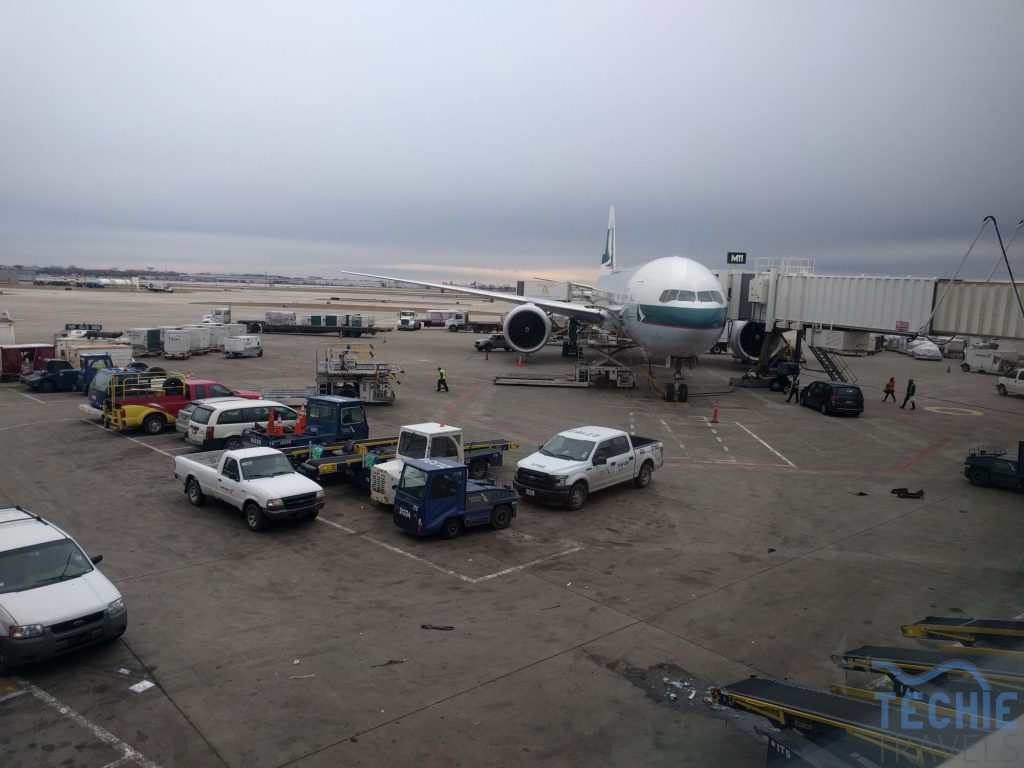 We were seated in middle 2 seats of the mini-cabin section of business class. This section was extremely private with just two rows of business class seats and very little foot traffic. The seats themselves were very private, quiet, and angled to the middle. If you are travelling alone, definitely go for the window seats. As a couple, I could see doing both middles or a middle and a window. They are not set up especially well for conversation either way – you have to lean forward to talk.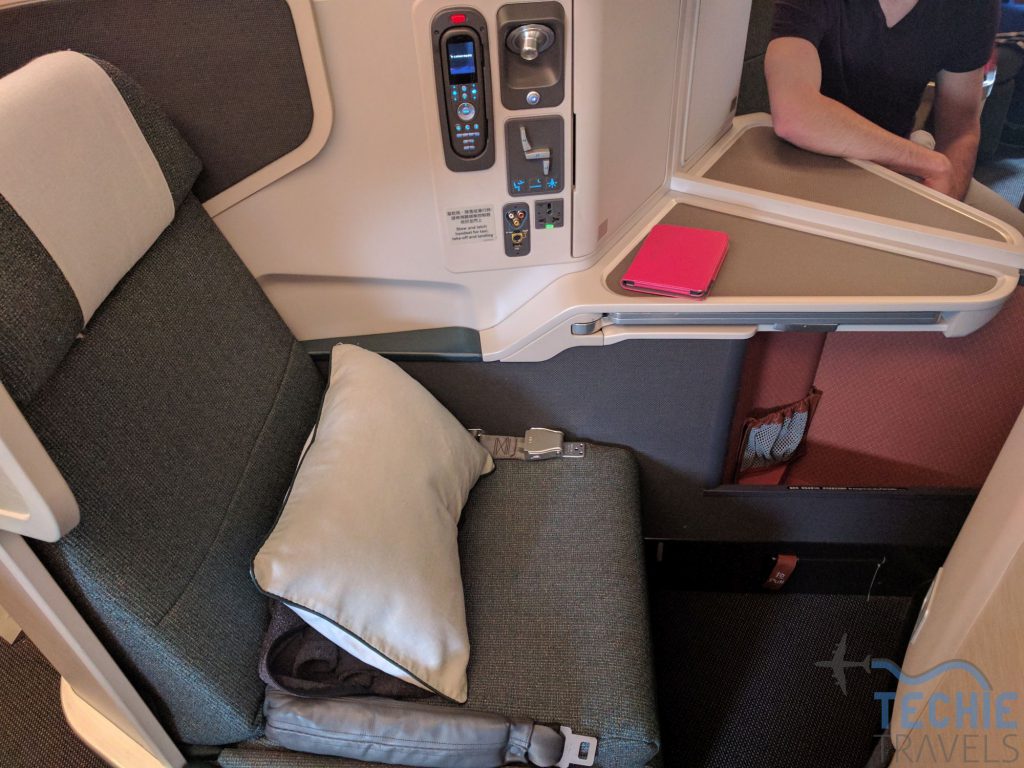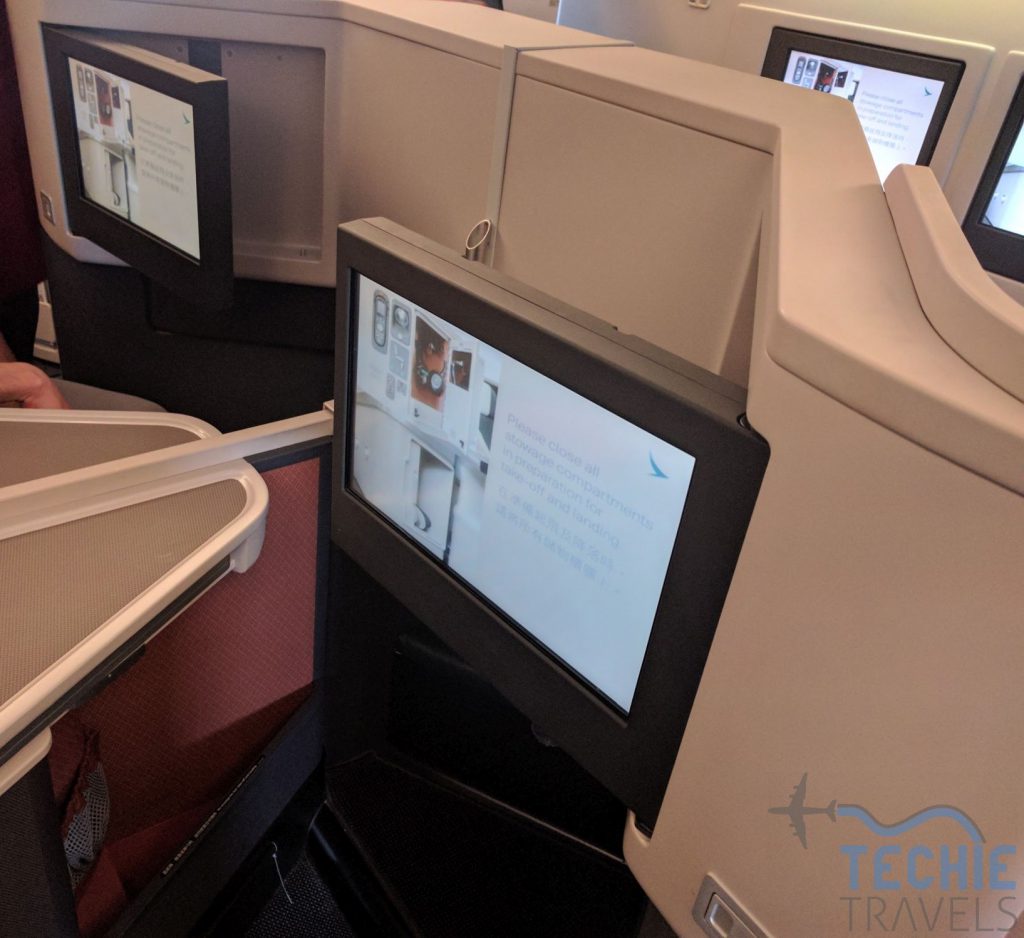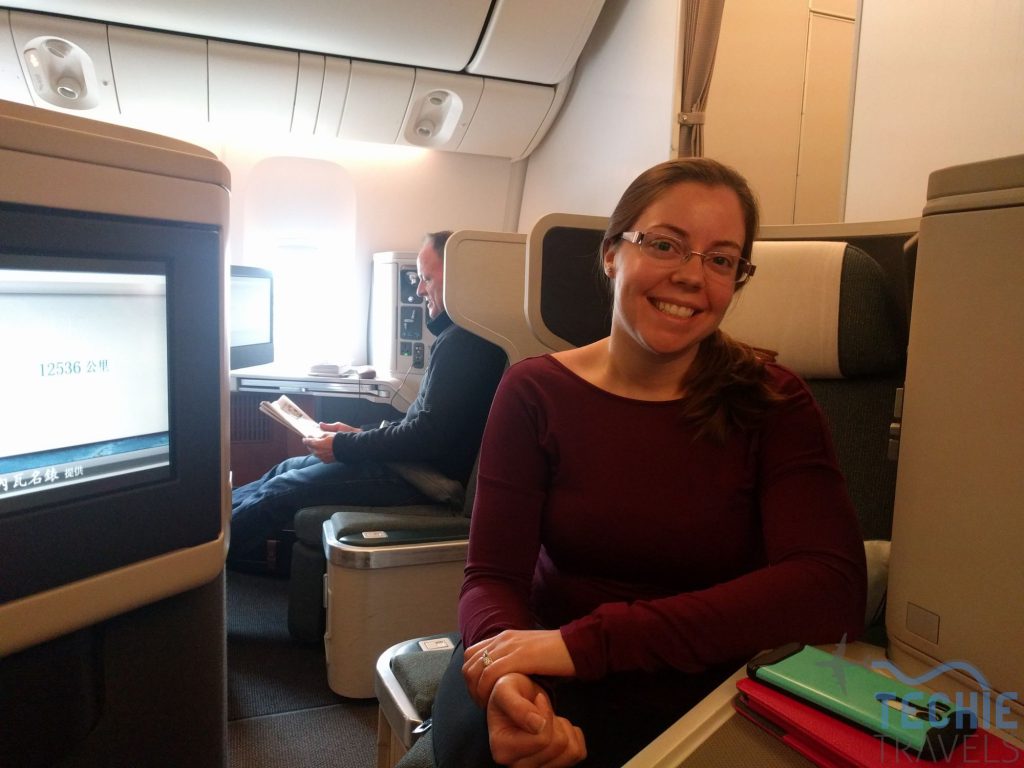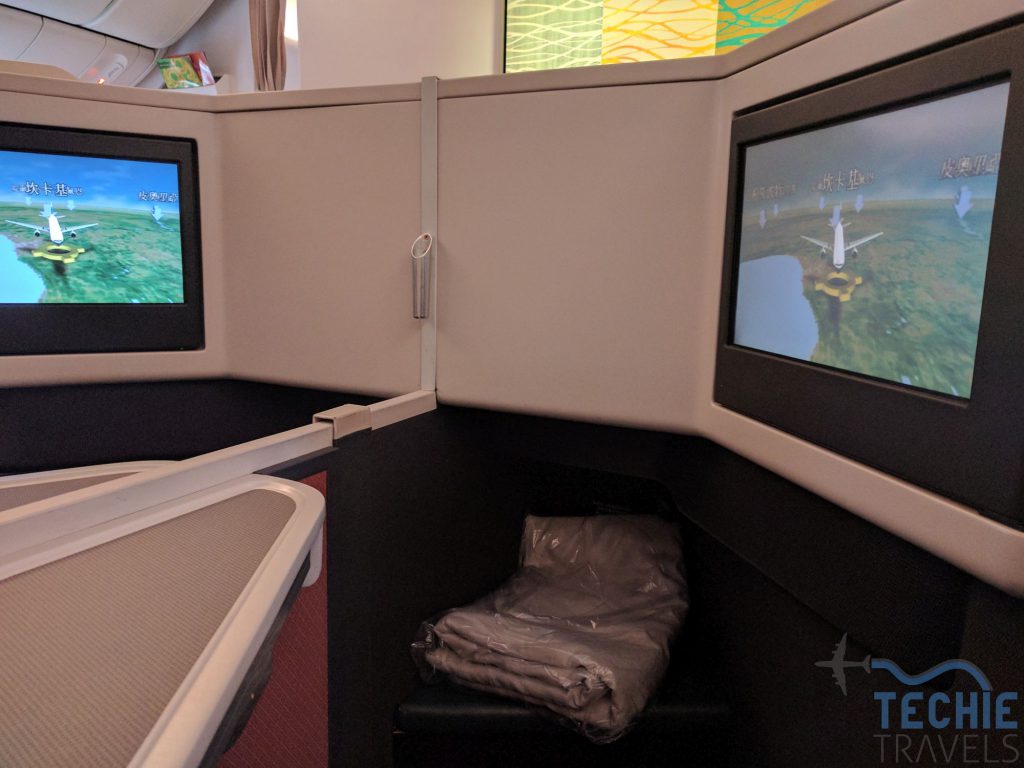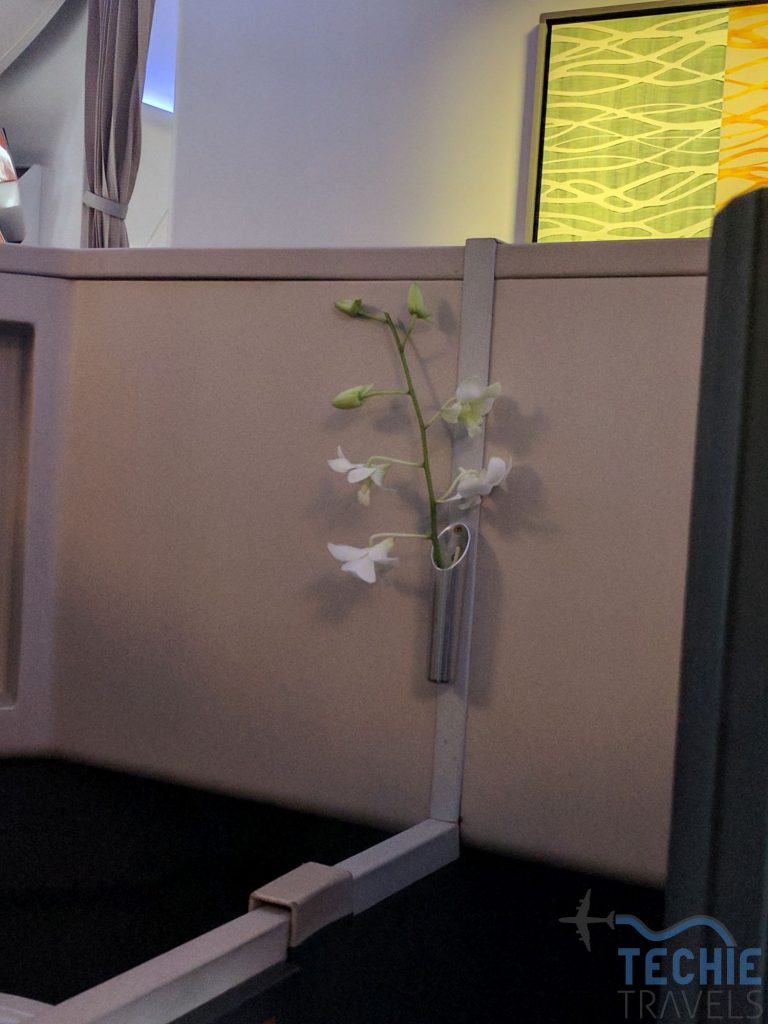 Menus and amenity kits were distributed just after boarding.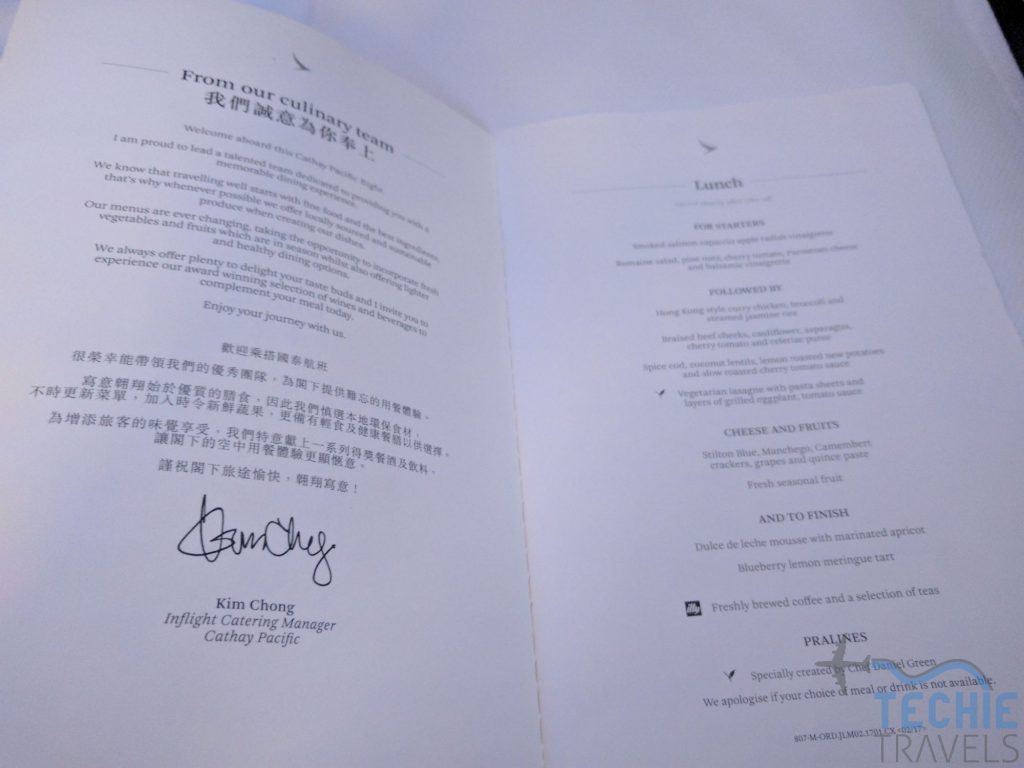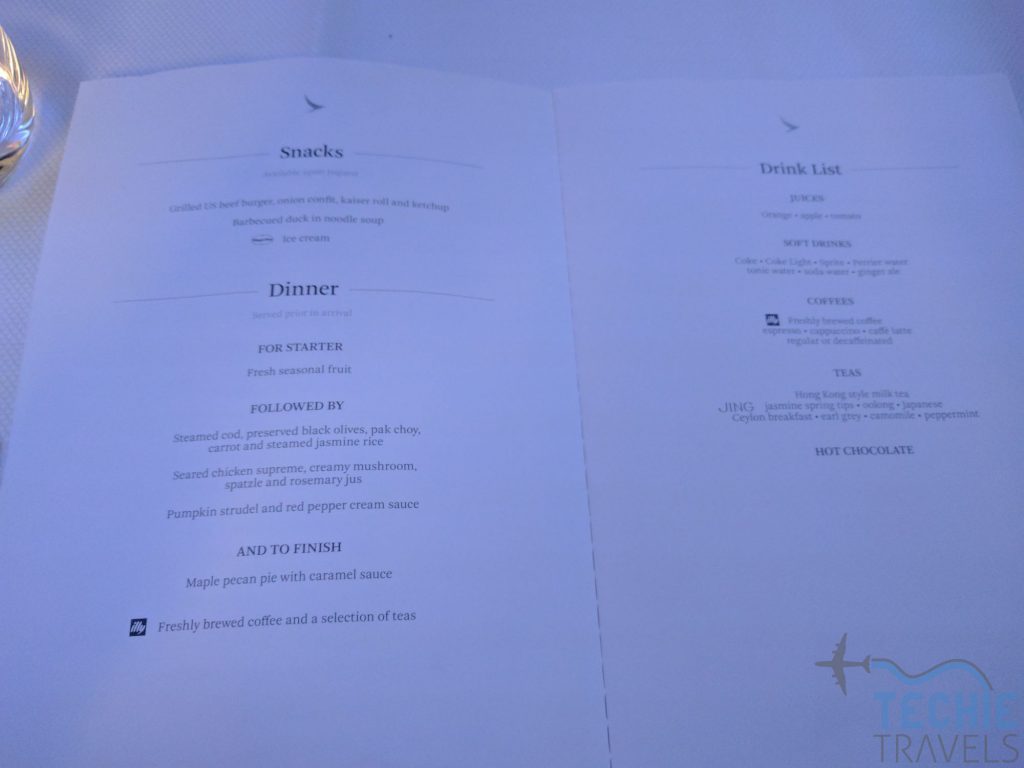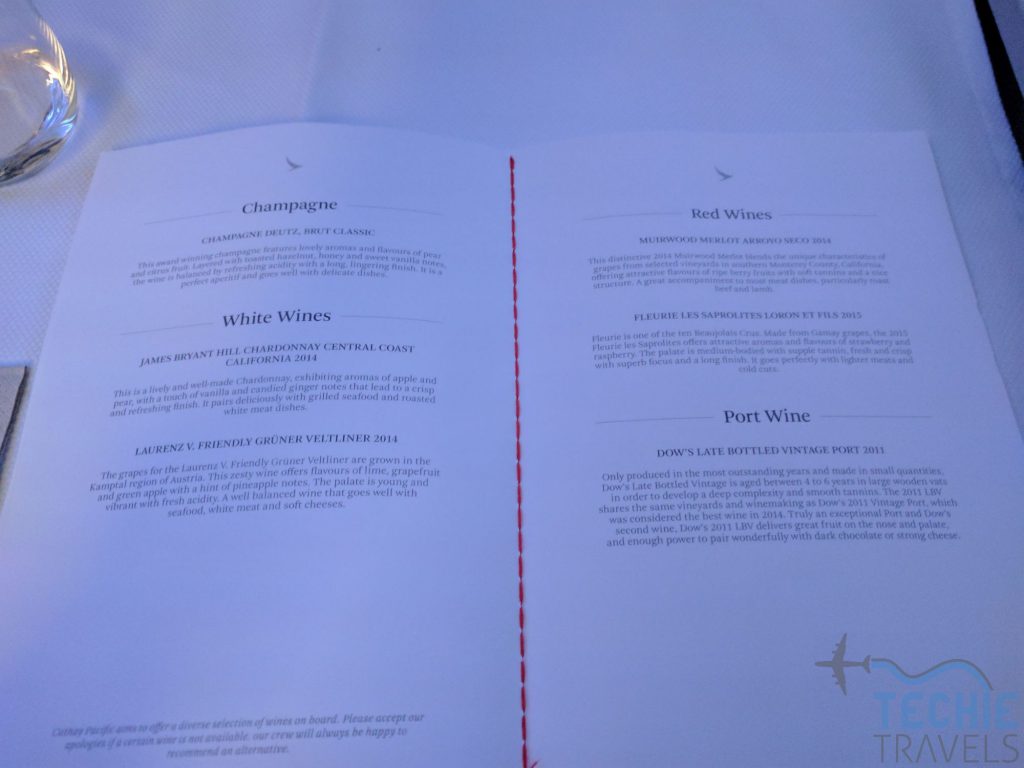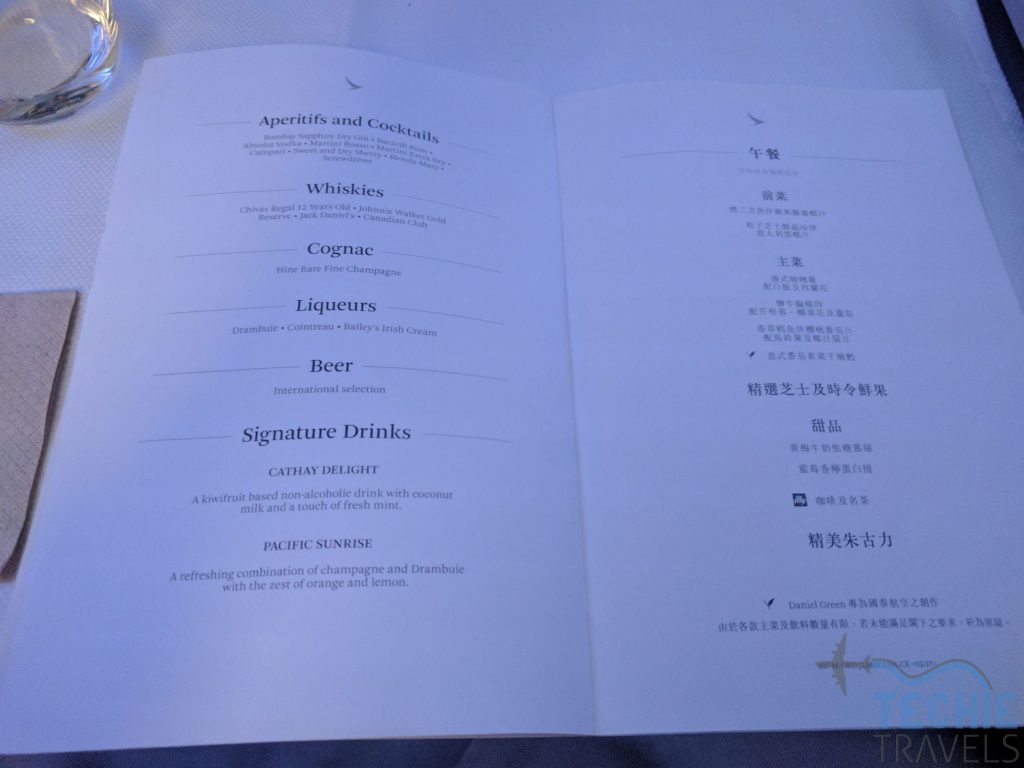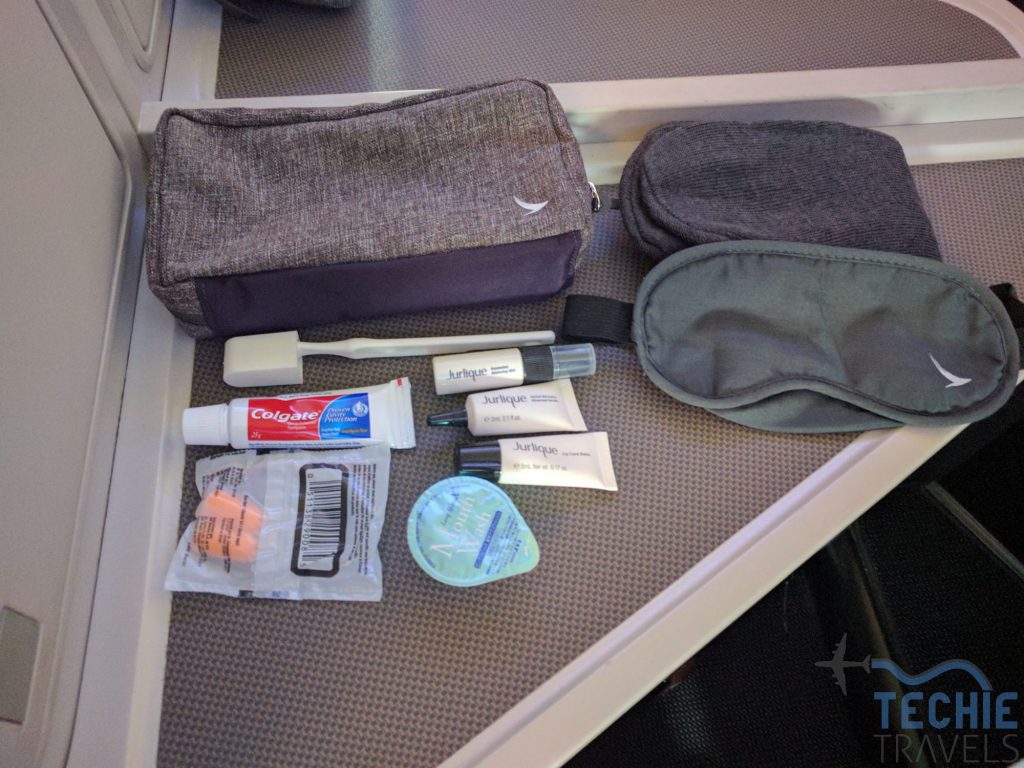 Departure was delayed for an hour due to a broken piece of cargo equipment. Lunch was served shortly after takeoff. The meal began with nuts and a choice of beverage. The first course was smoked salmon with bread and a salad. For the main course, I had the curry chicken while Samantha had the beef tips. Both were quite good. For dessert, I had the dolce de leche and Samantha had the blueberry tart. I don't have any complaints about the meal. I had read that quality had declined in meals recently on Cathay Pacific, but I was perfectly satisfied. We were done with lunch about 2 hours into the flight.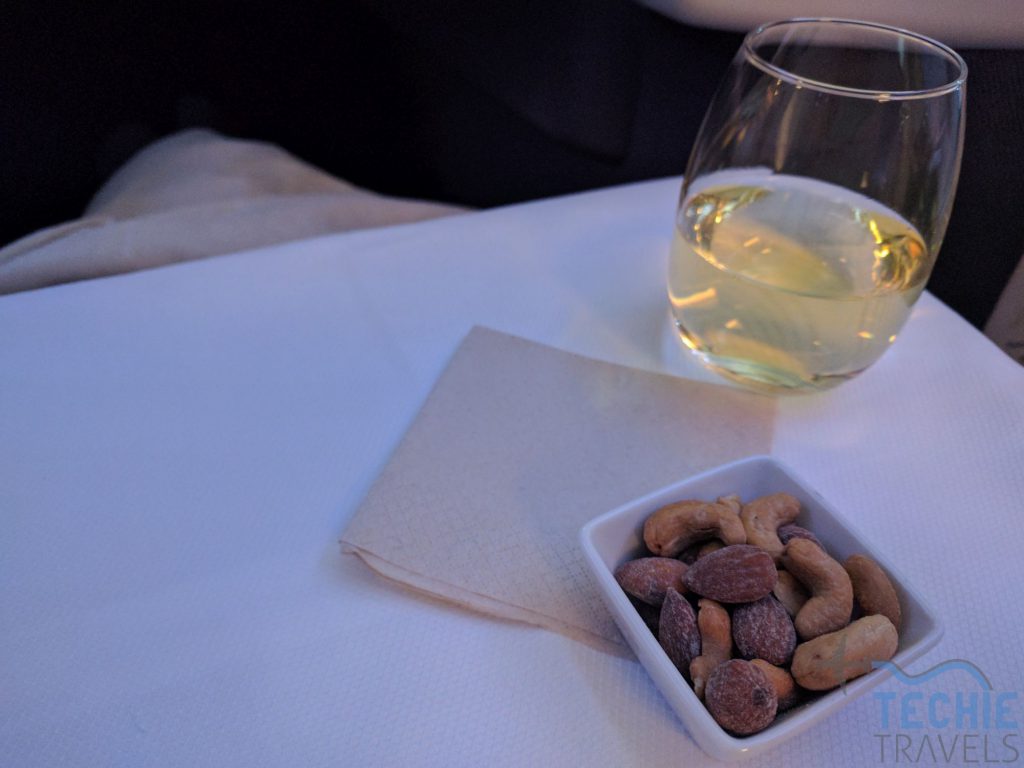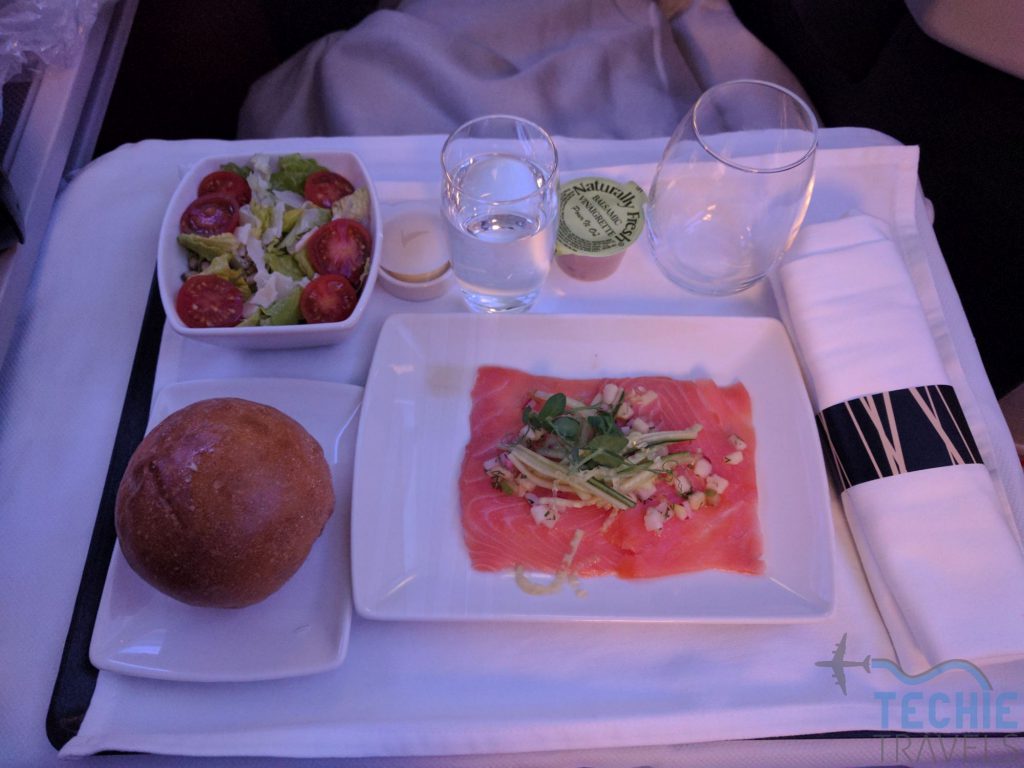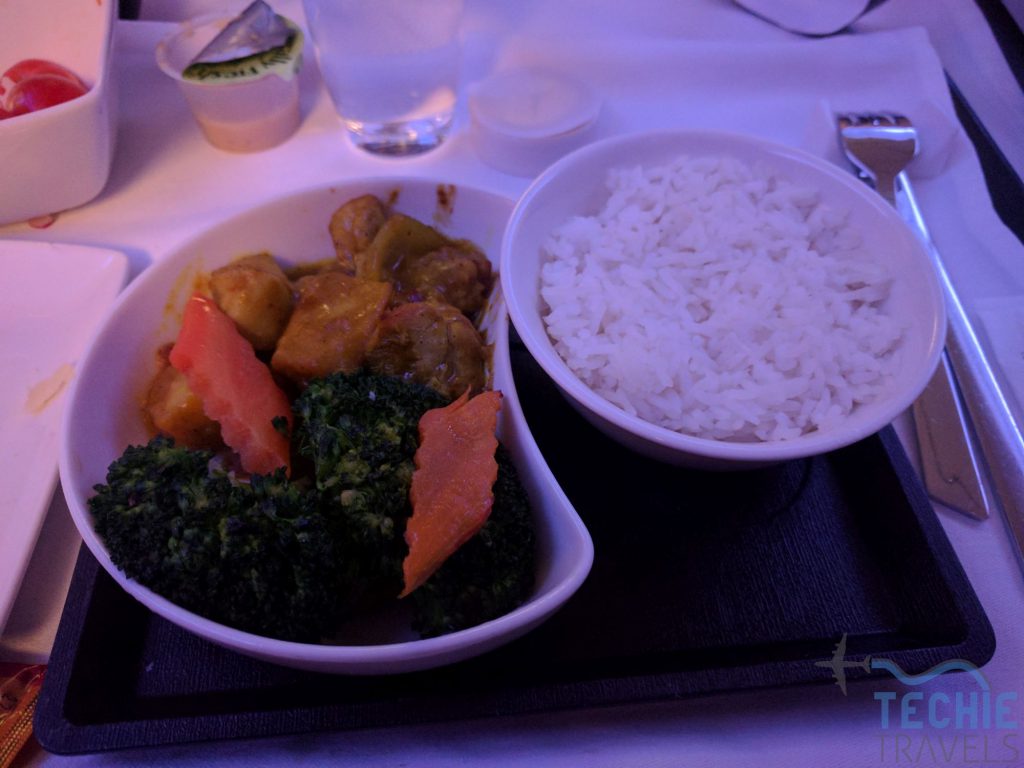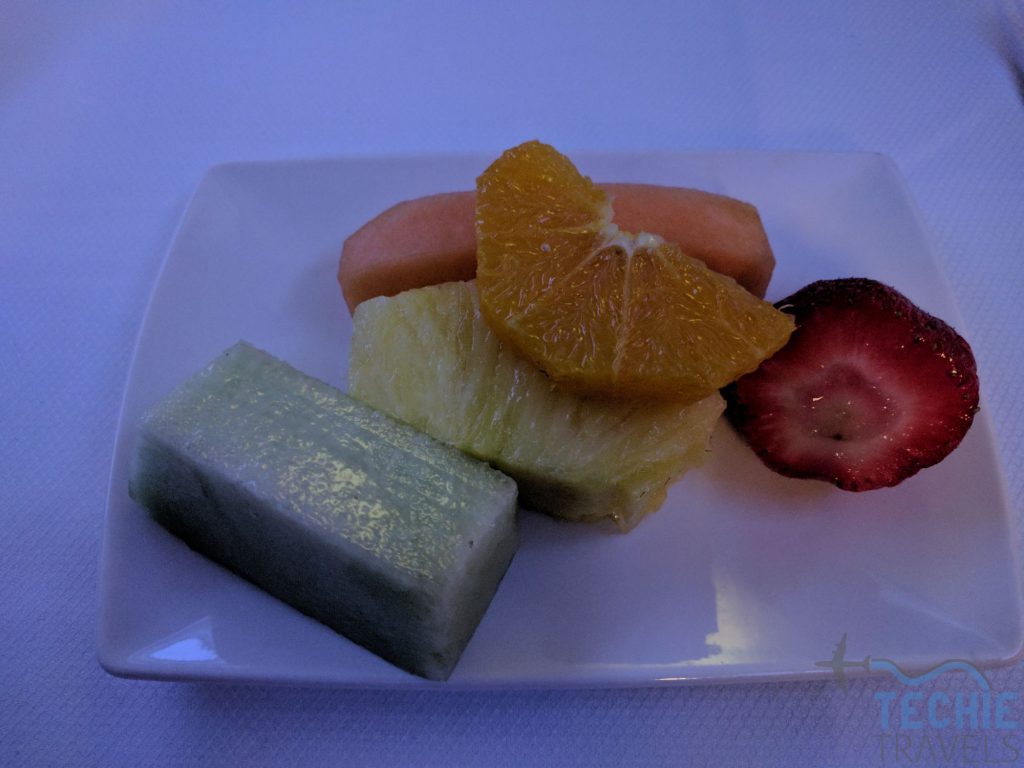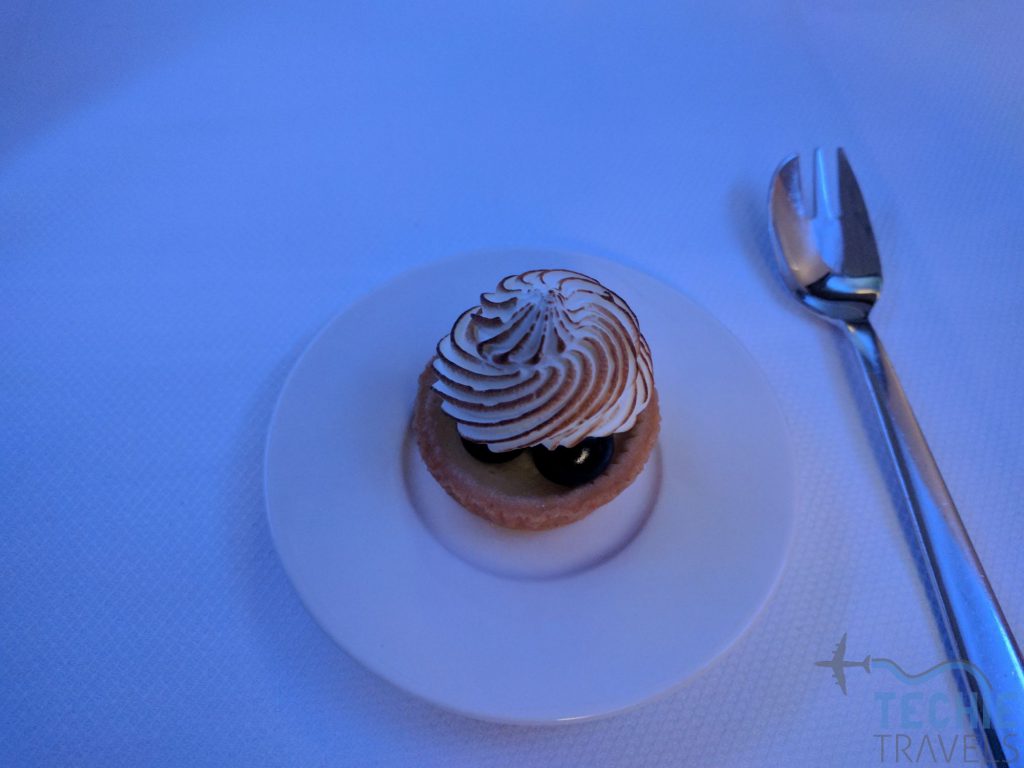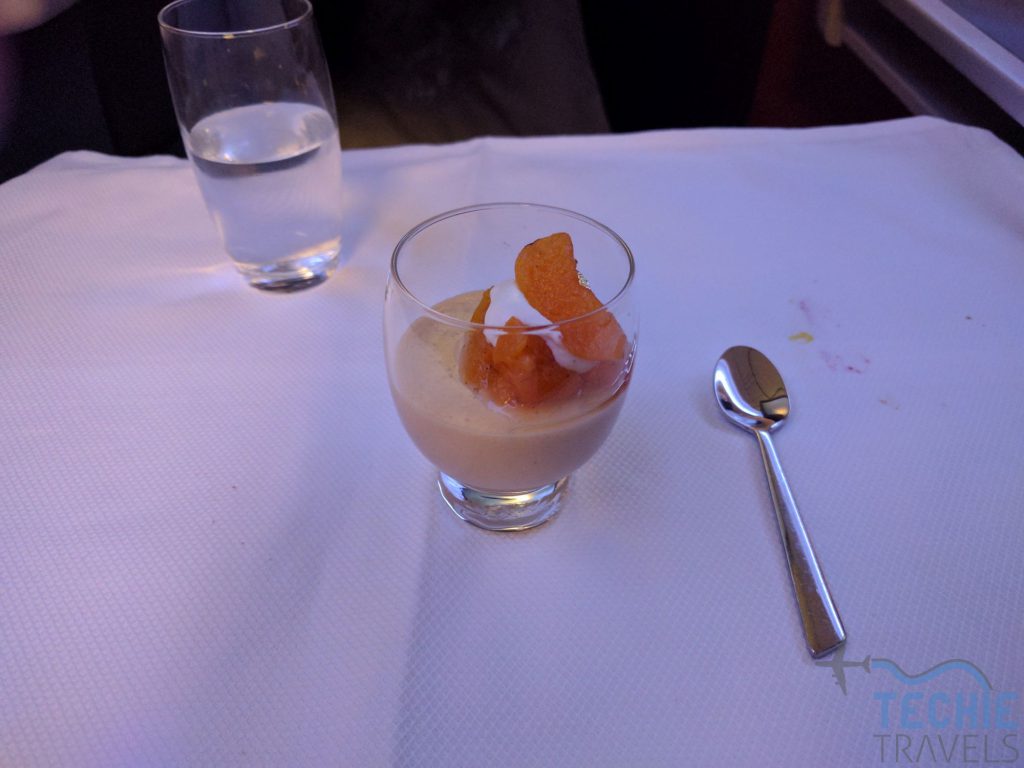 I stayed up late the night before to try to get myself closer to the right time zone. I was dead tired after lunch and went to sleep for about 5 hours. The seat was very comfortable, and you can't beat a flat bed at 30,000 feet. I watched a few movies – there were lots of choices on the large-screened entertainment system. While watching movies, I ordered a whiskey and ice cream for a snack.
Dinner was served about 2 hours before landing. I had the cod and Samantha had the pumpkin dish. Both were fine, but much more airplane-food like than the first meal.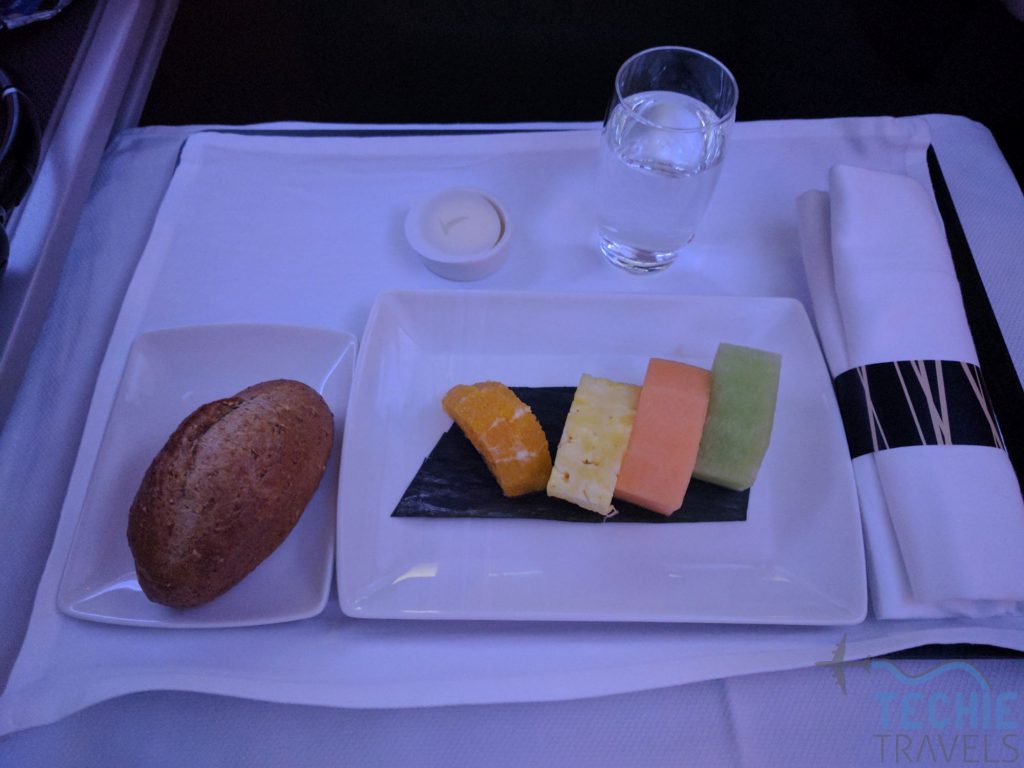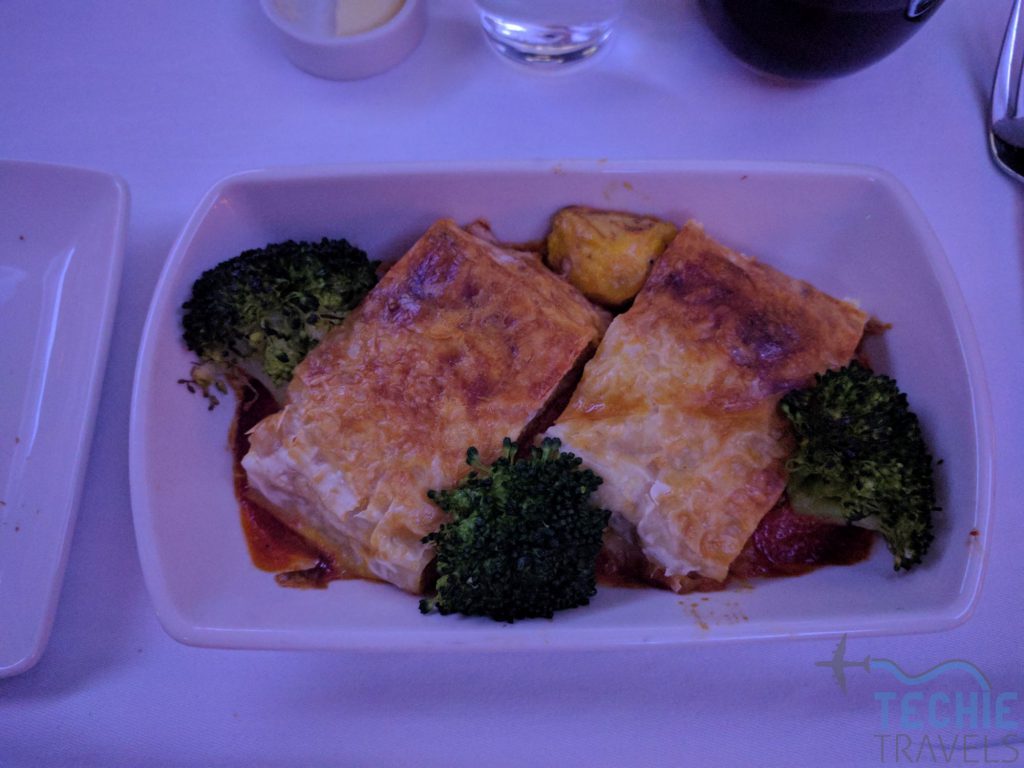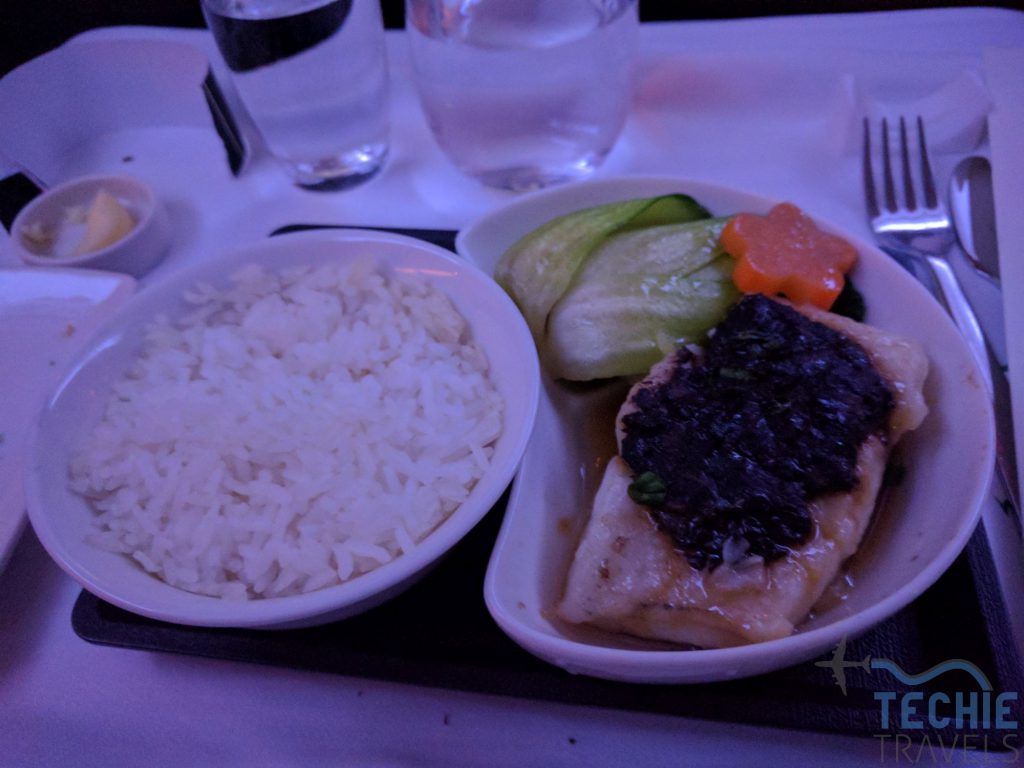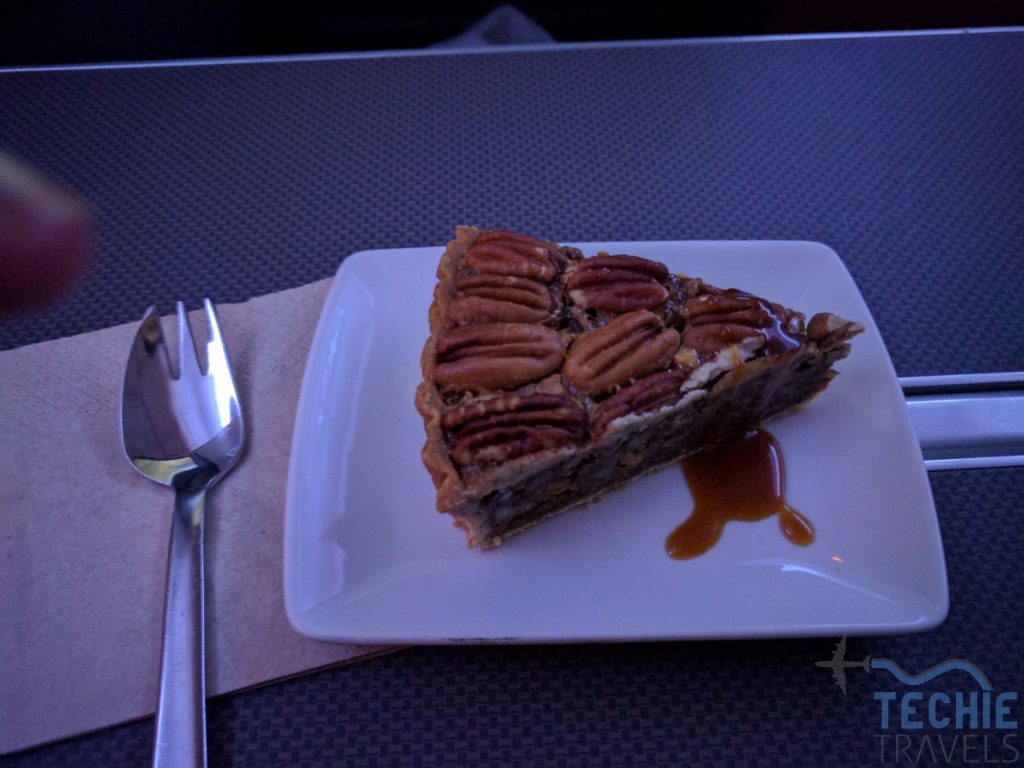 Soon enough we were landing in Hong Kong.