Our tour for the day was a best of Ho Chi Minh City tour for small groups sponsored by Princess. Given the distance to Saigon from the port, we were more comfortable going on a Princess tour in case something went wrong. It was a no-brainer to go for the small group version as it was the same price as the "large group" tour and covered the same highlights.
After getting breakfast, it was just about time to go meet for the tour. Our group was only 16 people which made organizing and getting around much easier. The drive to Saigon was about an hour and fifteen minutes. There were only 1 or 2 harrowing road experiences. Stop lights and lane markings are mere suggestions in Vietnam. When you need to turn, you just turn and hope traffic stops for you.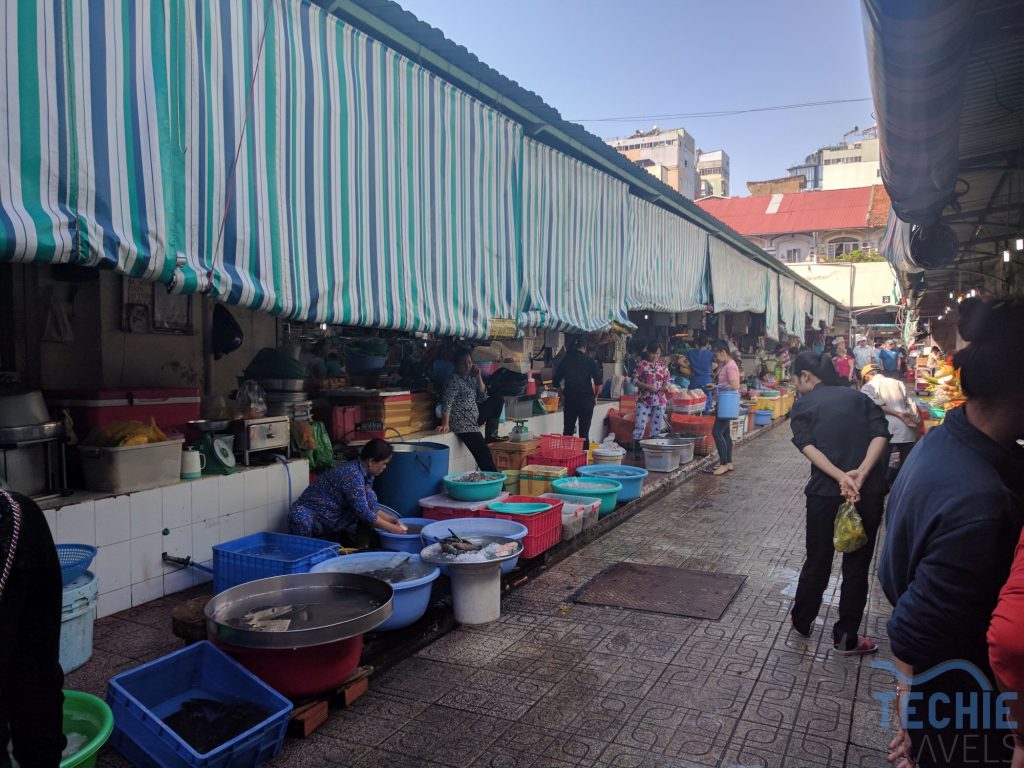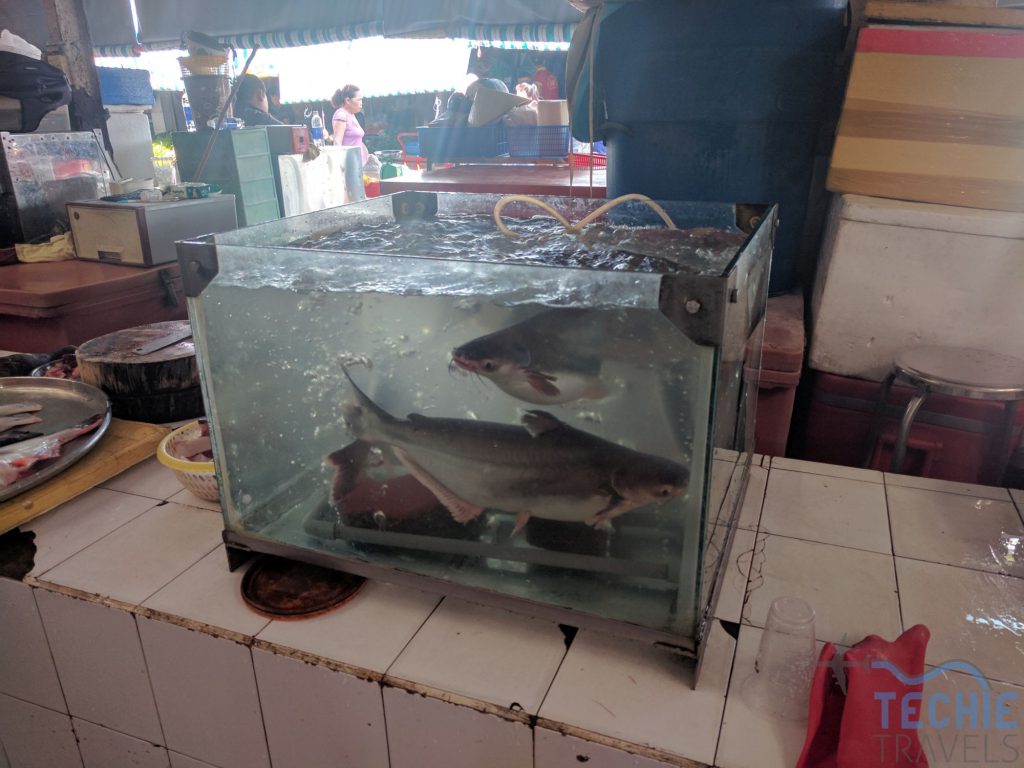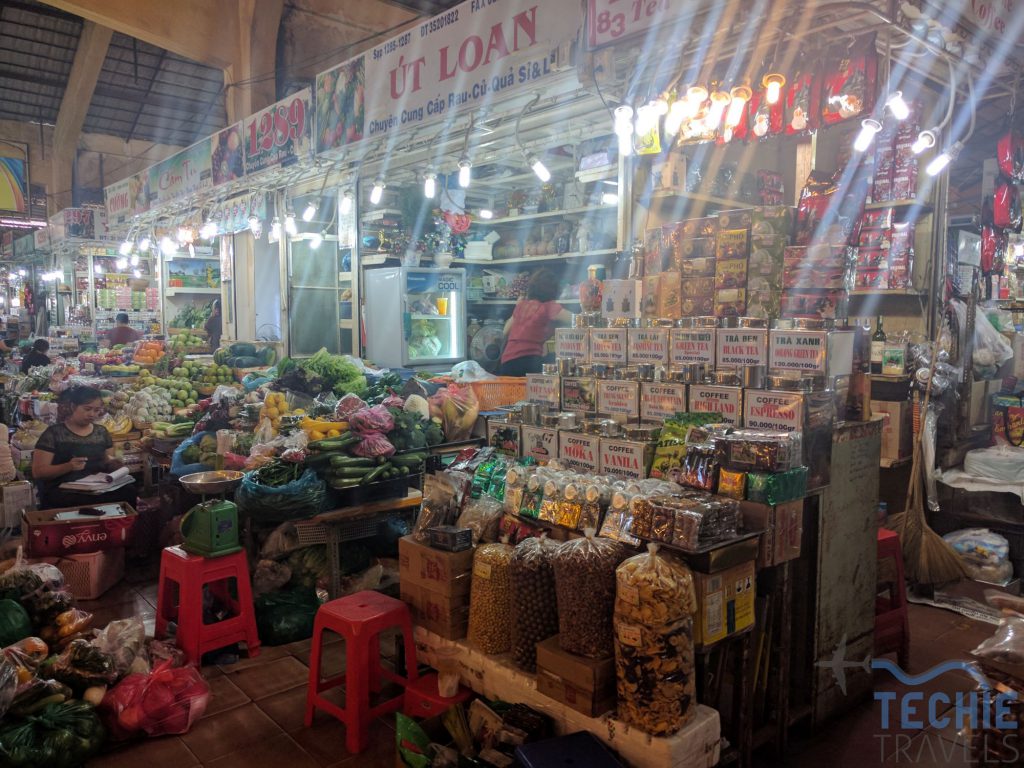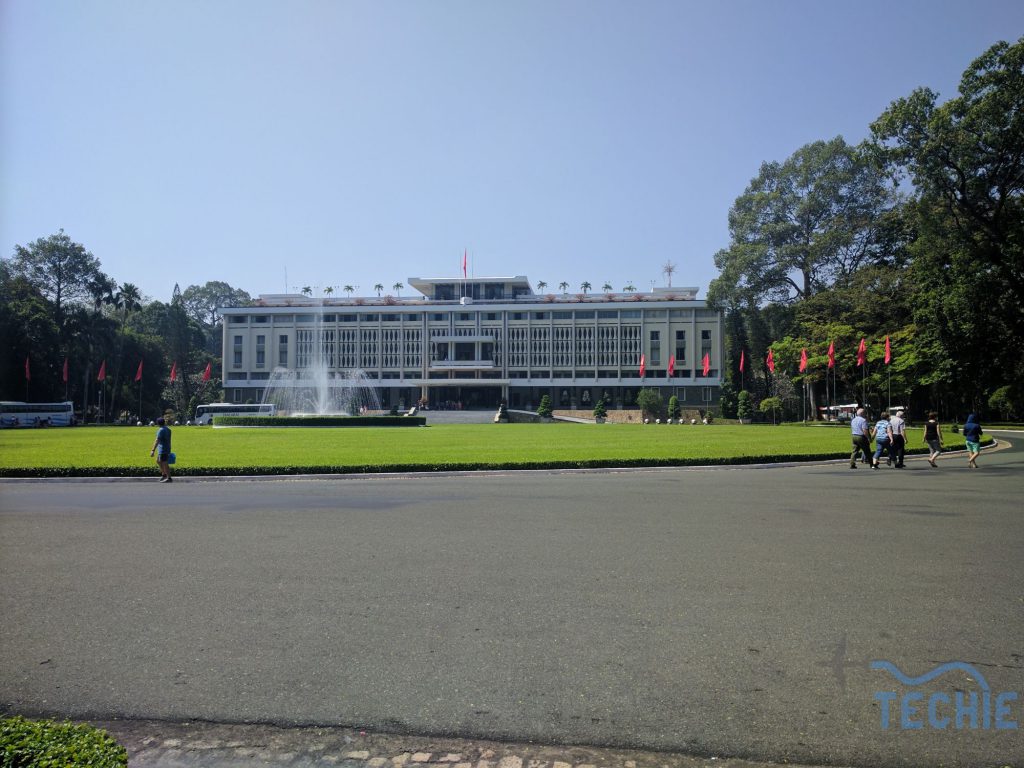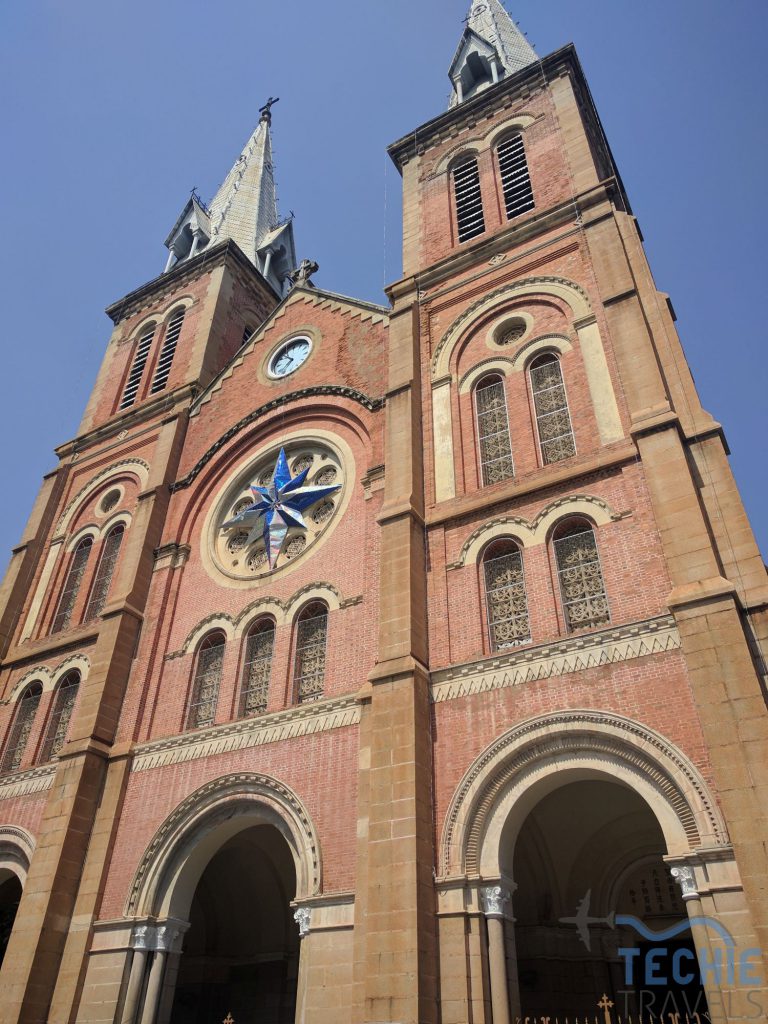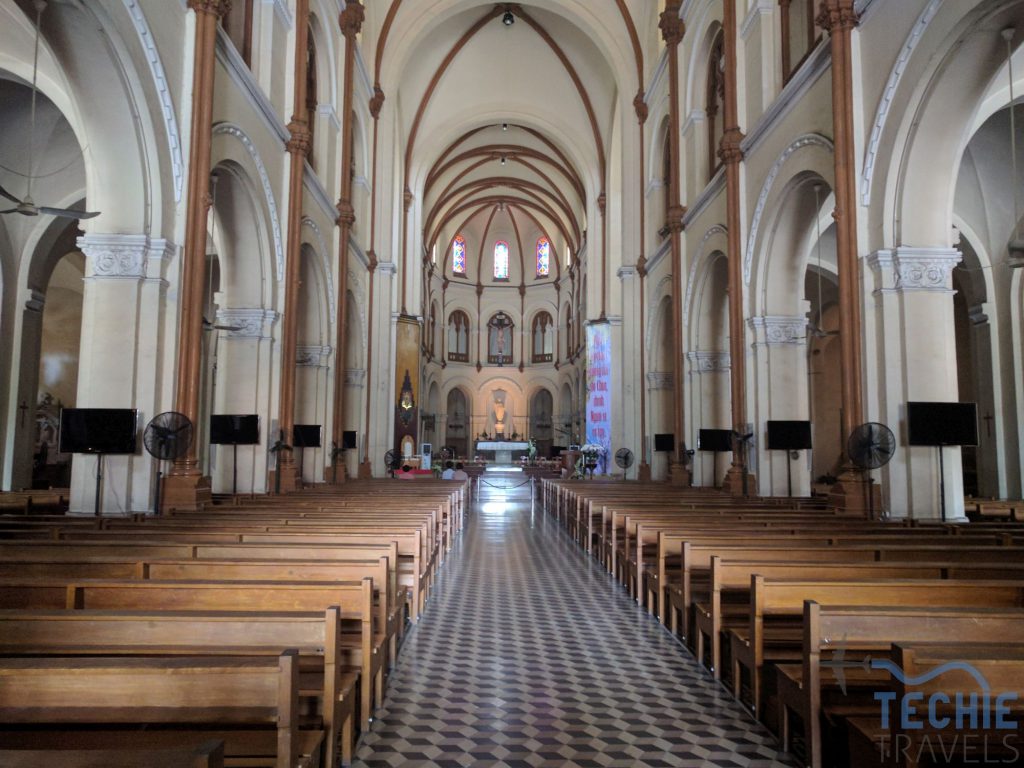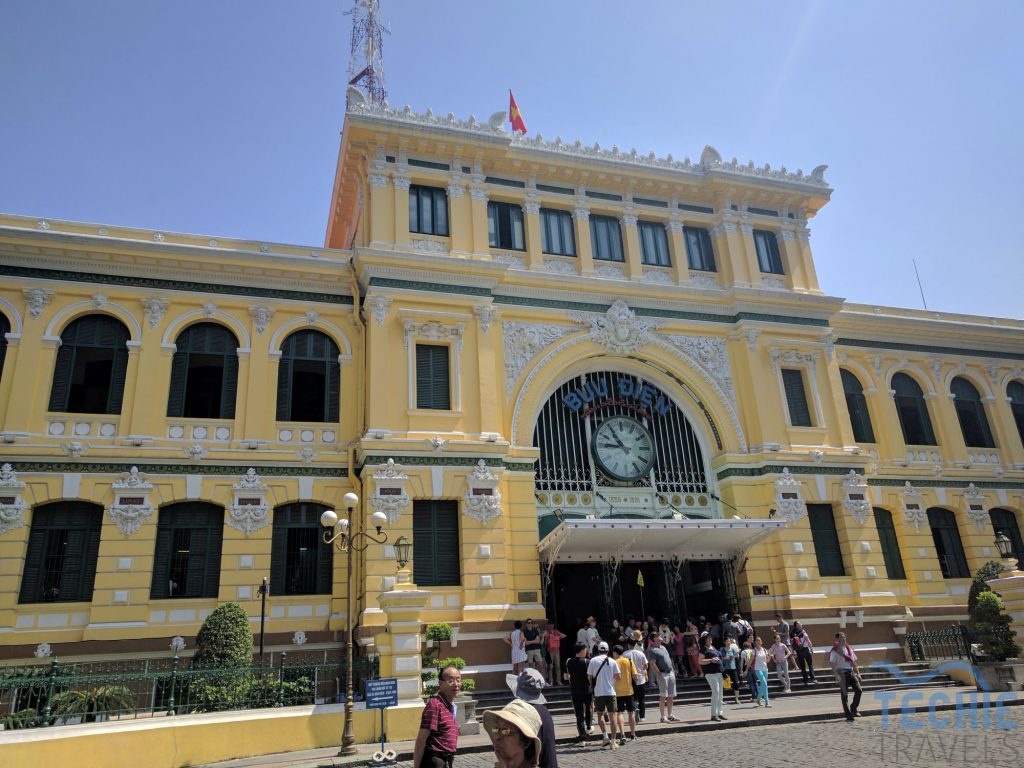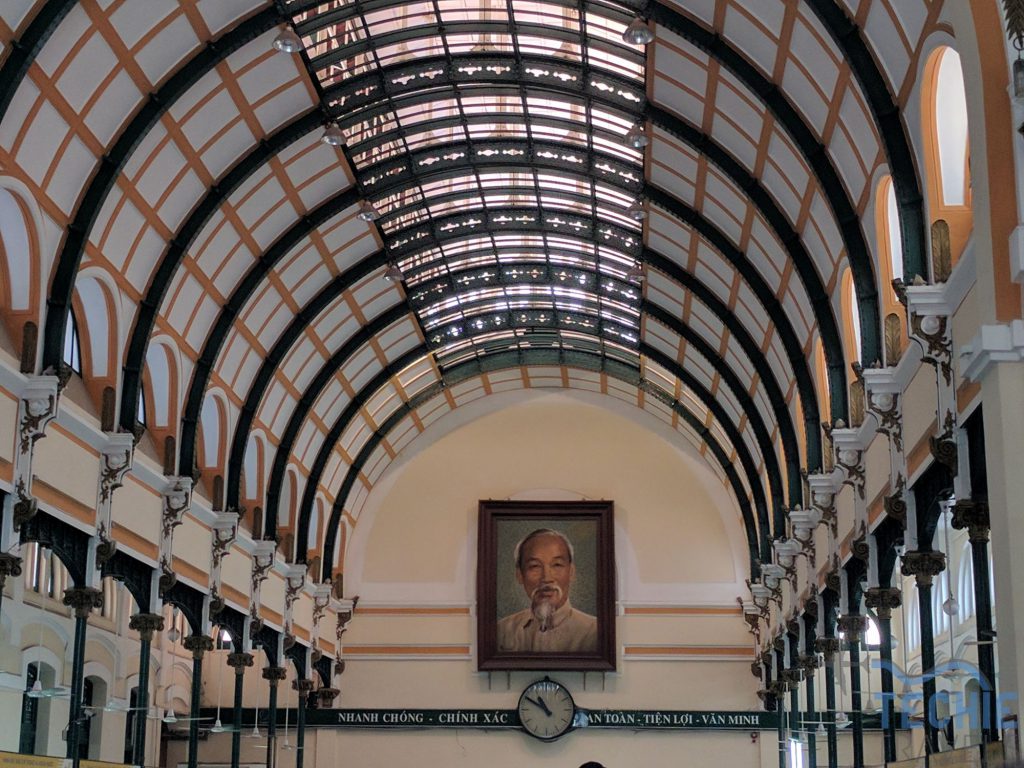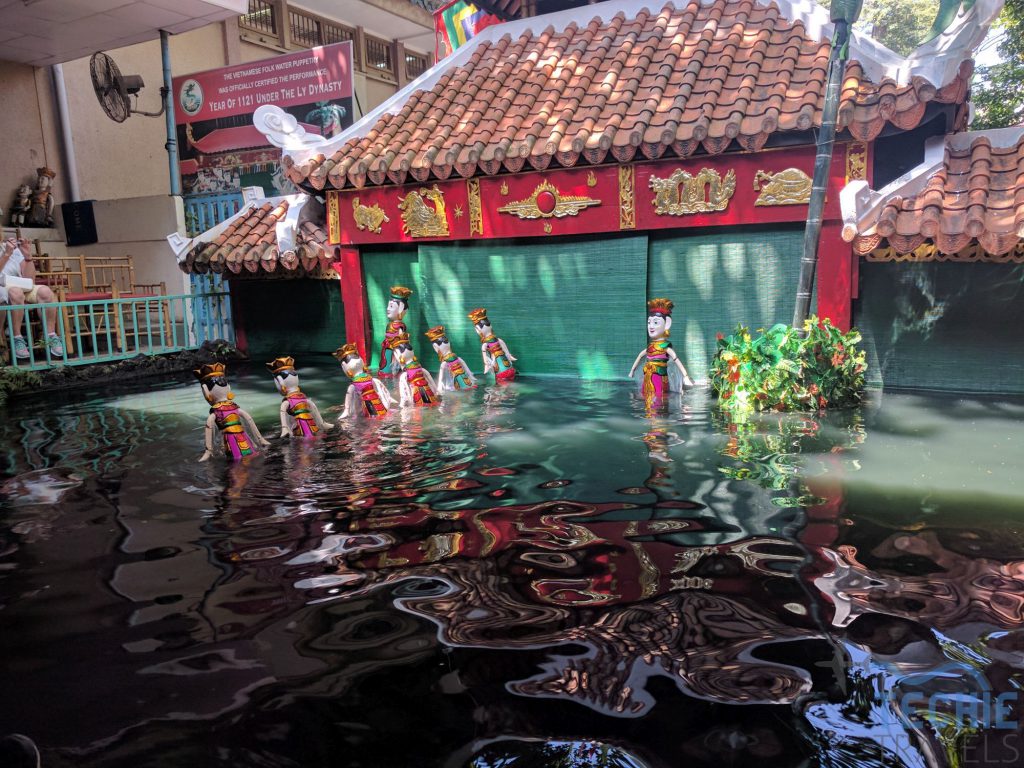 The first stop was the Ben Thanh Market. This was even bigger than the market we saw on our last tour with an even wider variety of food, meat, vegetables, clothes, and cafes. It also seemed more cosmopolitan with more electronics and souvenir-type products. We found a few souvenirs including a magnet, embroidered painting, and candies to take to work.

We then went to the Reunification Palace for a quick photo stop. Then on to a quick walk through of the Notre Dame Cathedral and central Post Office. The post office was especially interesting as it is the hub for just about everything from mail to paying utility bills.

The History Museum was next. The visit started out with a water puppet show which was interesting and something I had never seen before. We then walked through the rest of the museum. Our guide seemed a bit scatterbrained as we sort of jumped from place to place, time period to time period. Part of it was the guide not really knowing what he wanted to talk about, part of it was the museum layout. It would have been nice to a more linear narrative of Vietnamese history.

Lunch for the day was at the Grand Hotel. It was a wonderful spread of Vietnamese food. There were also some musicians playing modern music on traditional instruments. Then some dancers came on and did a few traditional dances.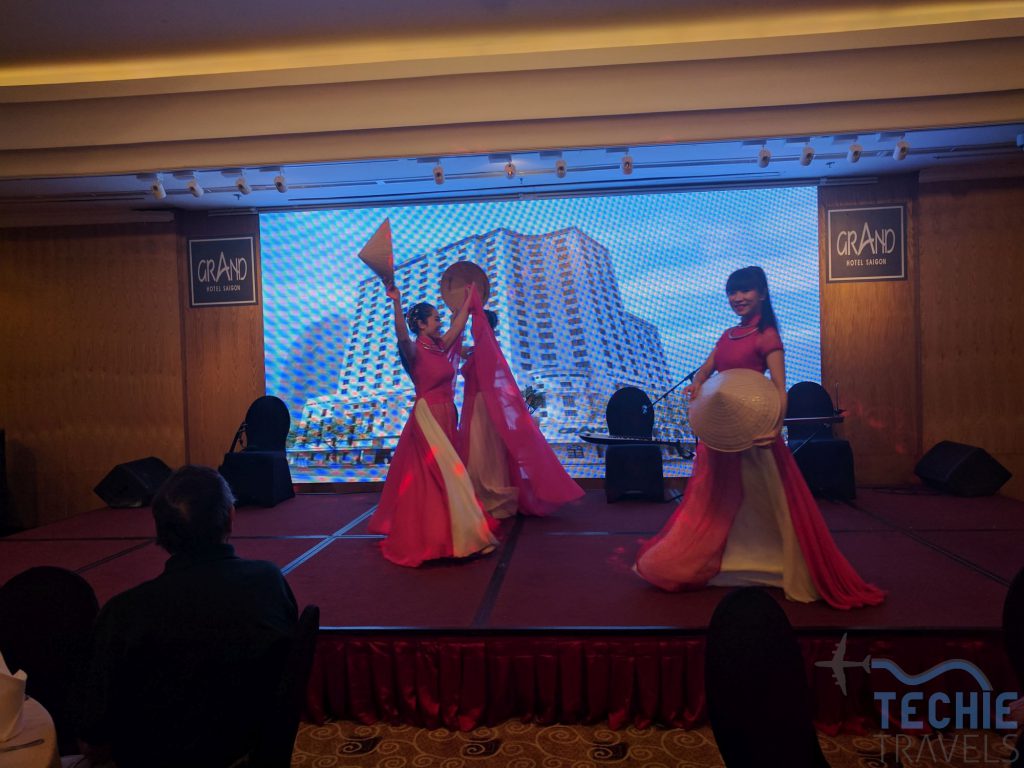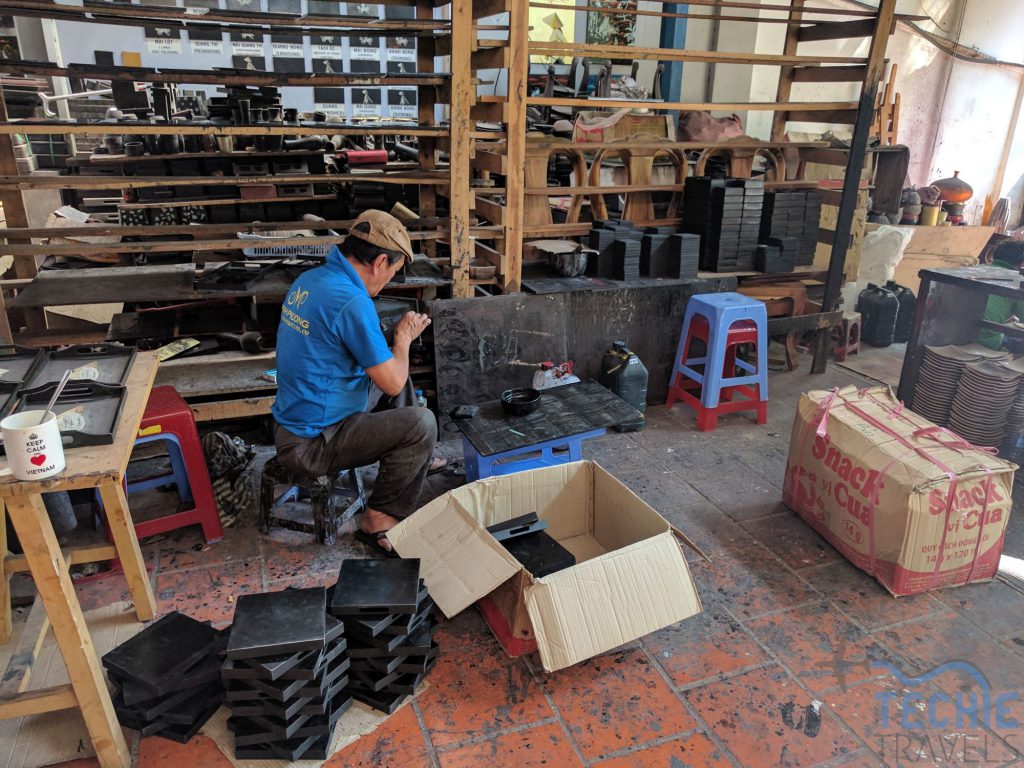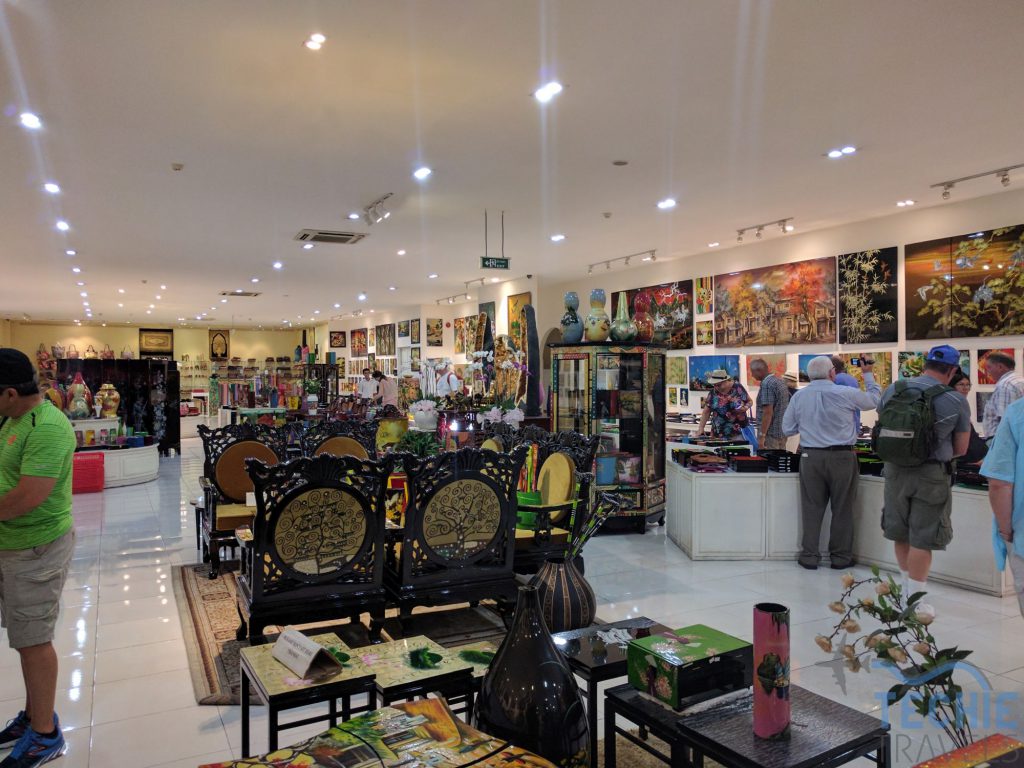 We then went to a lacquer factory and got a brief overview of the process and then into the main shop. The showroom was huge with many pieces available. While a bit touristy, I thought they had a great selection. We ended up with a plate and a wine bottle holder.

The final event for the day was an hour of free time in the city center. We had our fill of shopping by this point in the day so we walked around a bit. We found what seemed to be the main plaza with a big statue of Ho Chi Minh, the Rex Hotel, and some fountains. Our guide basically just said "you have free time now", didn't give any ideas or maps, and we didn't have phone service, so we did not have much guidance as to what was nearby.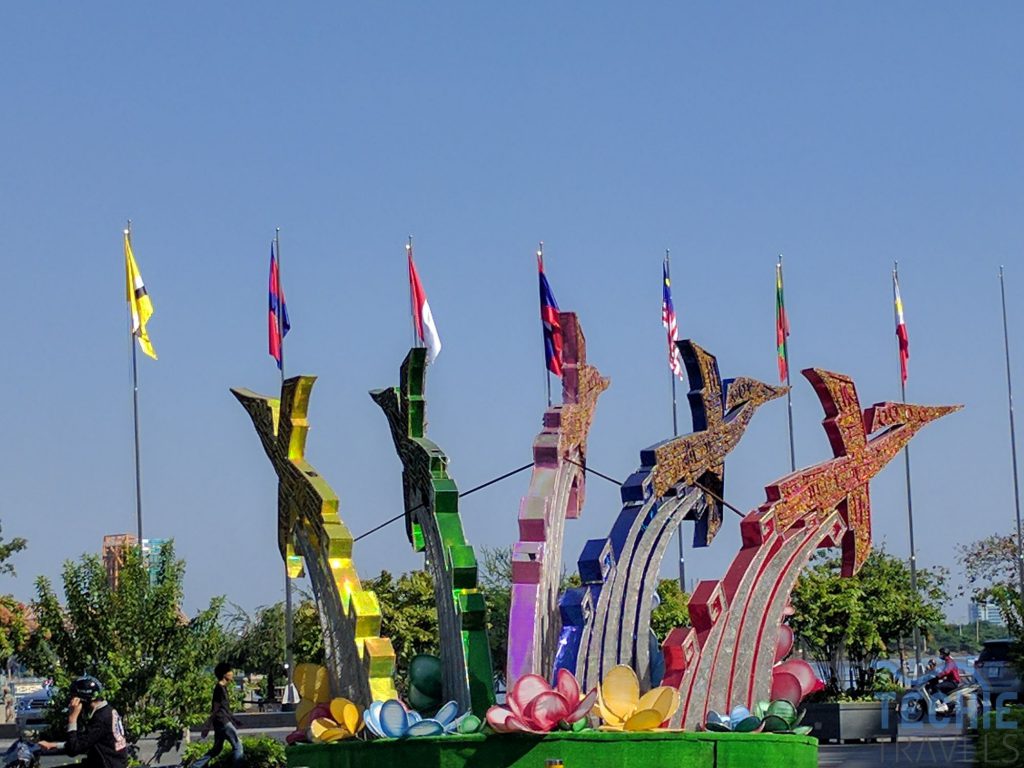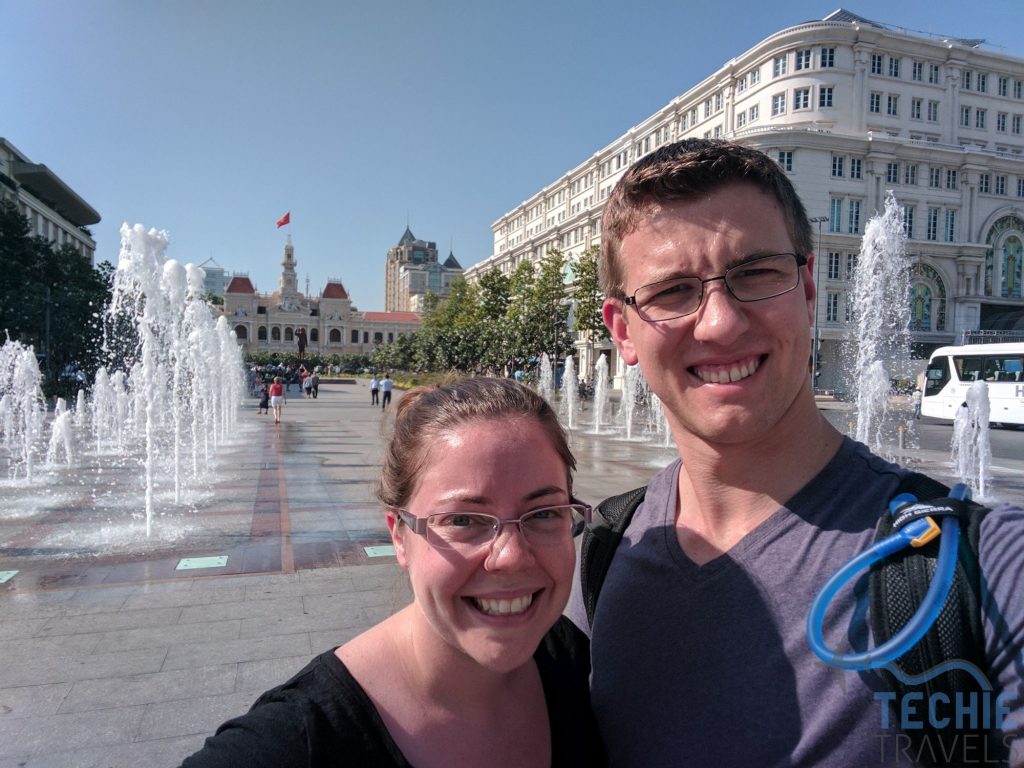 Then it was time to head back to the ship. We had a bit of time to clean up, watch sail away, and then head out to the show which was before dinner tonight. It was an "illusionist" who basically spun around cardboard shapes to make "illusions". I would have been OK if that was just a minor part of his act as it got old quickly. His yoyo skills were better.

We then headed to dinner.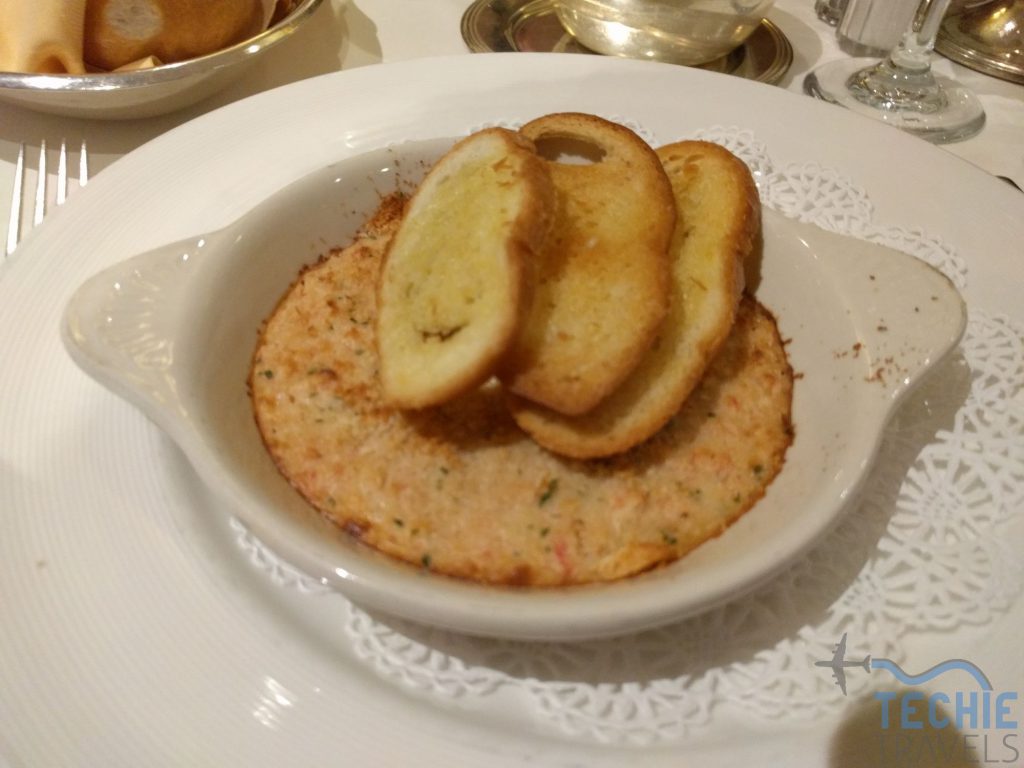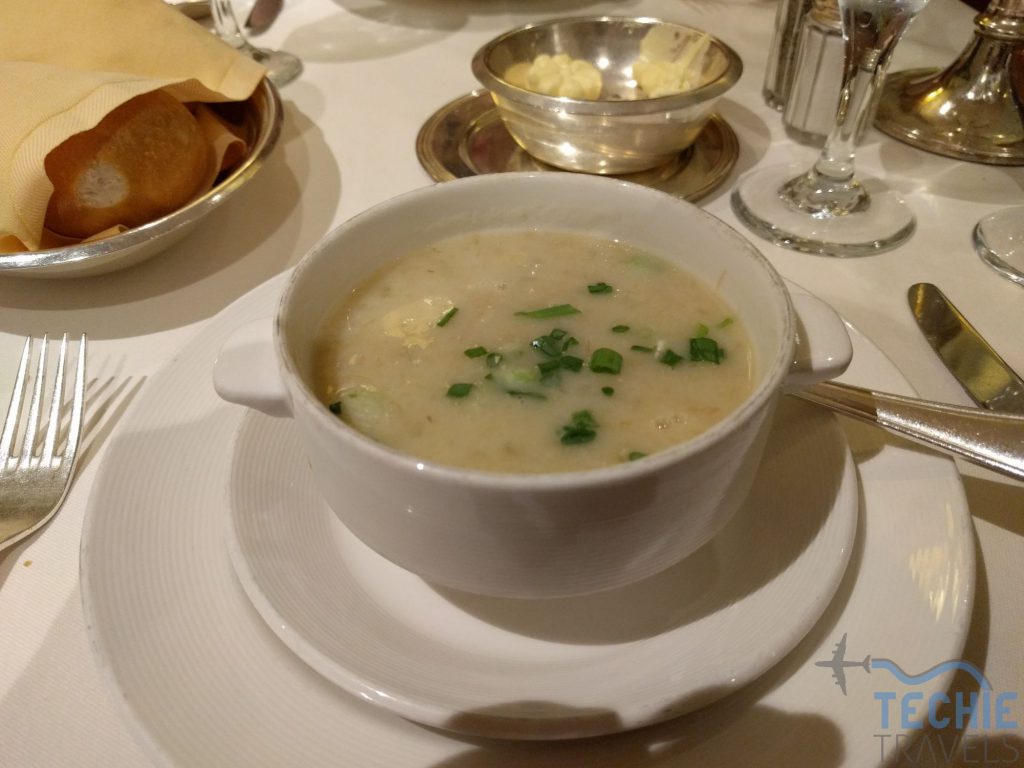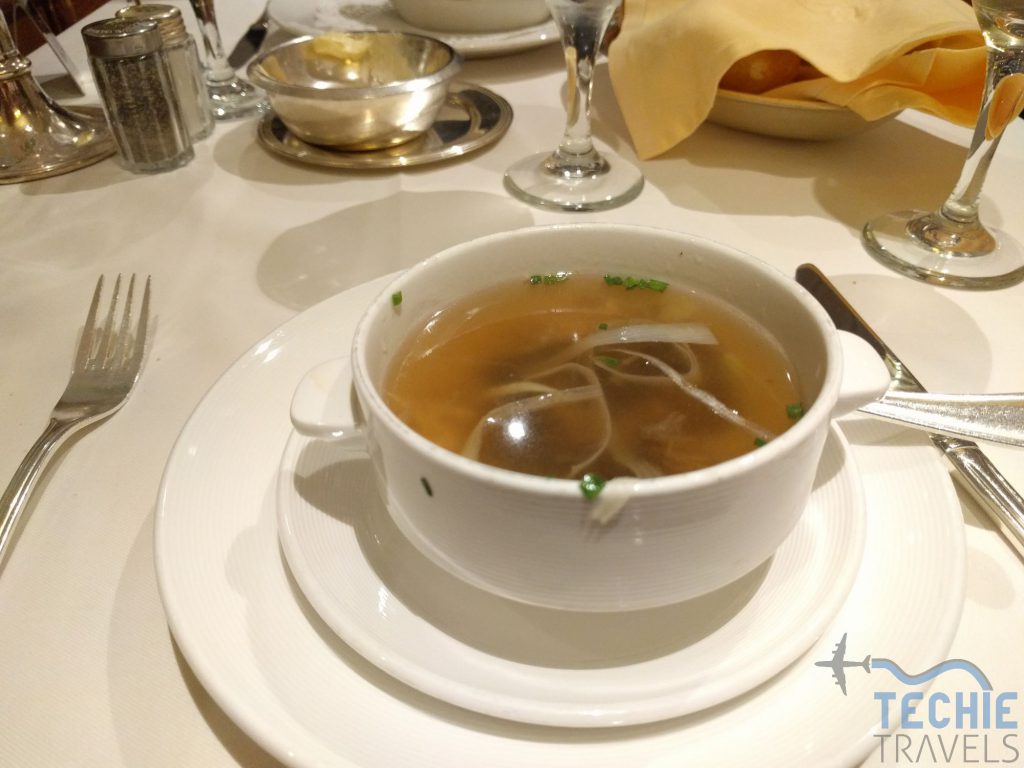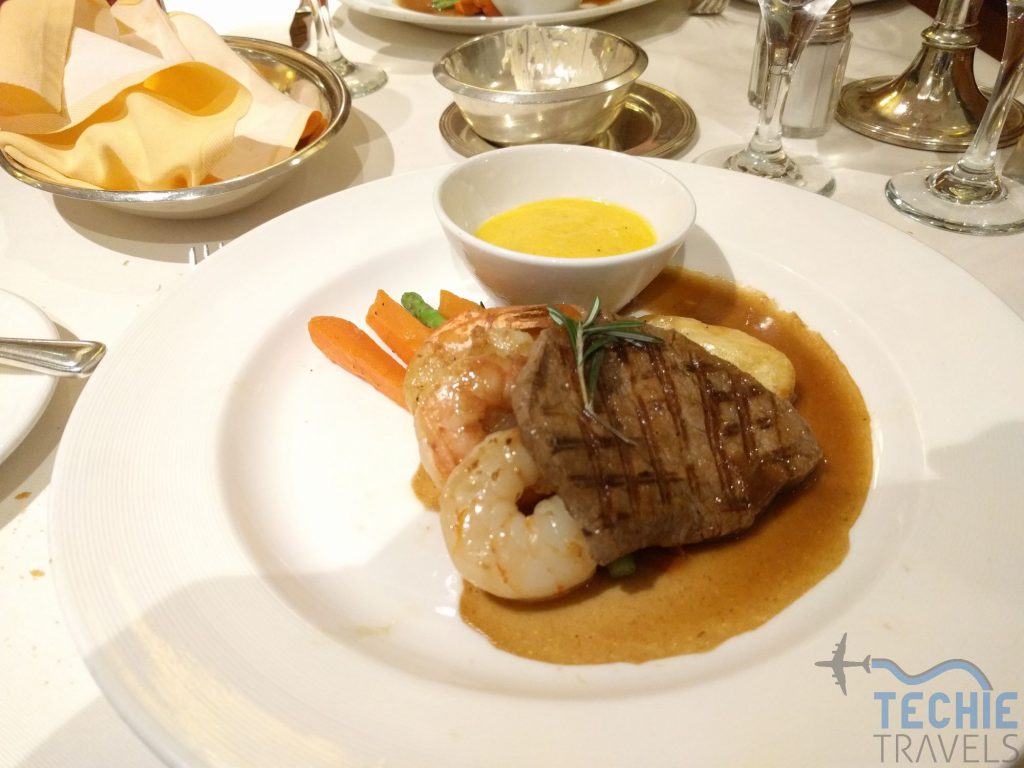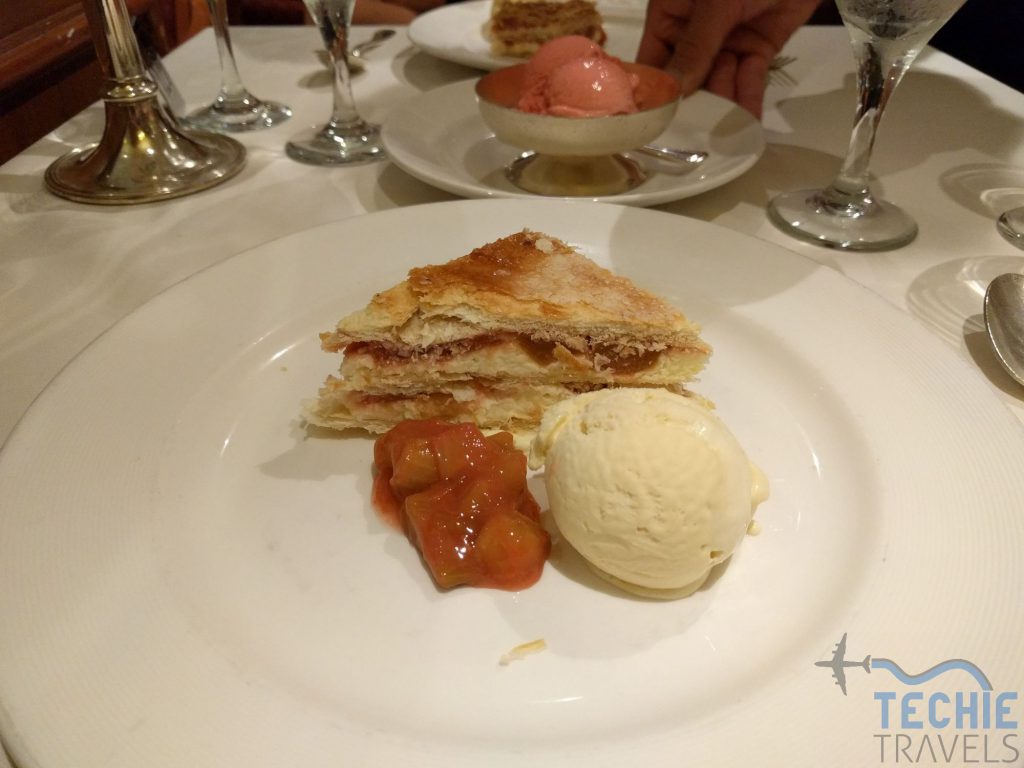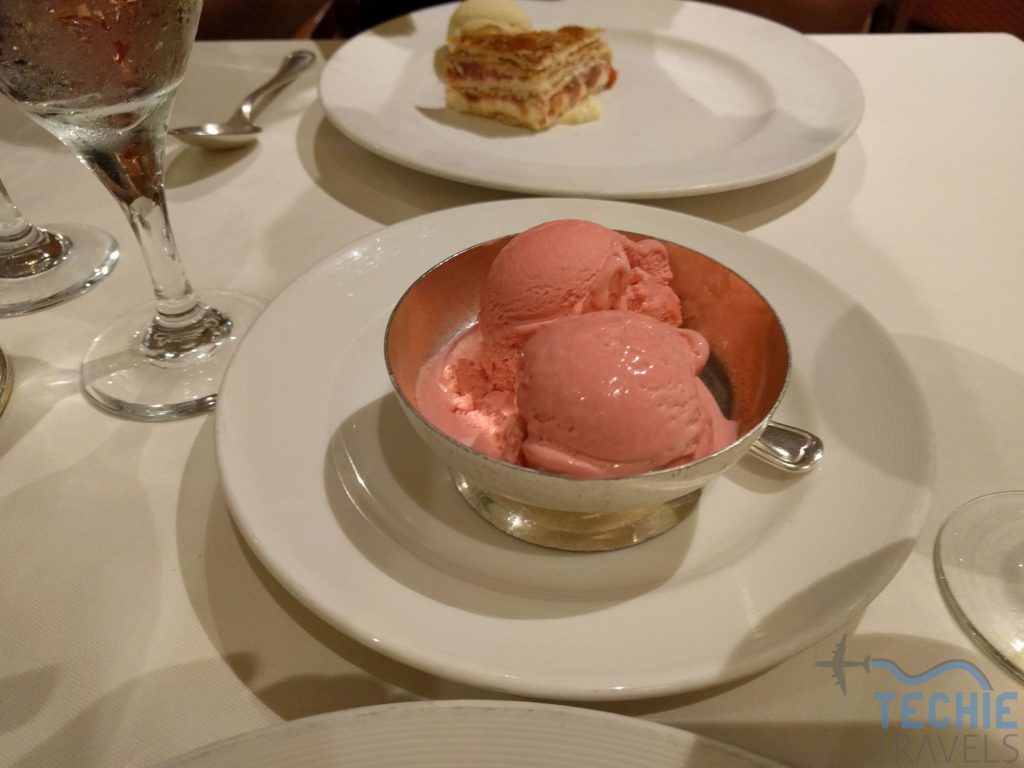 After dinner, we walked up to see what was going on at the deck party. Thee were quite a few people up there and the band was good so we stayed for a while.