Given the unreliability and unavailability of flights leaving our home airport, we decided to fly out of Chicago O'Hare Airport to be safe. We parked the car and arrived at the airport about 2 hours before the flight. Security was the normal mess you find at O'Hare with the chaos compounded by non-English speakers being barked at by impatient TSA agents in English. Only one bag was pulled for secondary screening so I guess that's a win. We made our way to the British Airways Galleries Lounge that Cathay Pacific uses for business class passengers.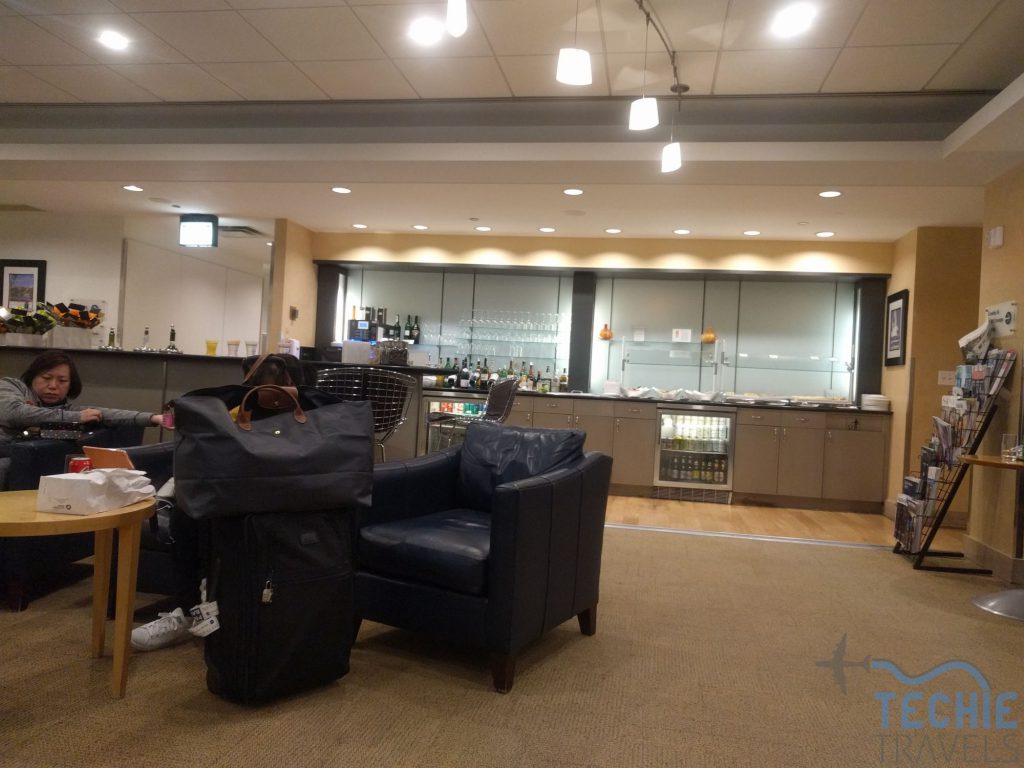 First impressions were not very good. The bathrooms were out of order and the lounge was very cramped with few seats available and no windows. There were two sections with the front area having a TV and the food and bar. The rear area was quieter and slightly less crowded. We found a spot in the front area and stayed for about an hour before boarding.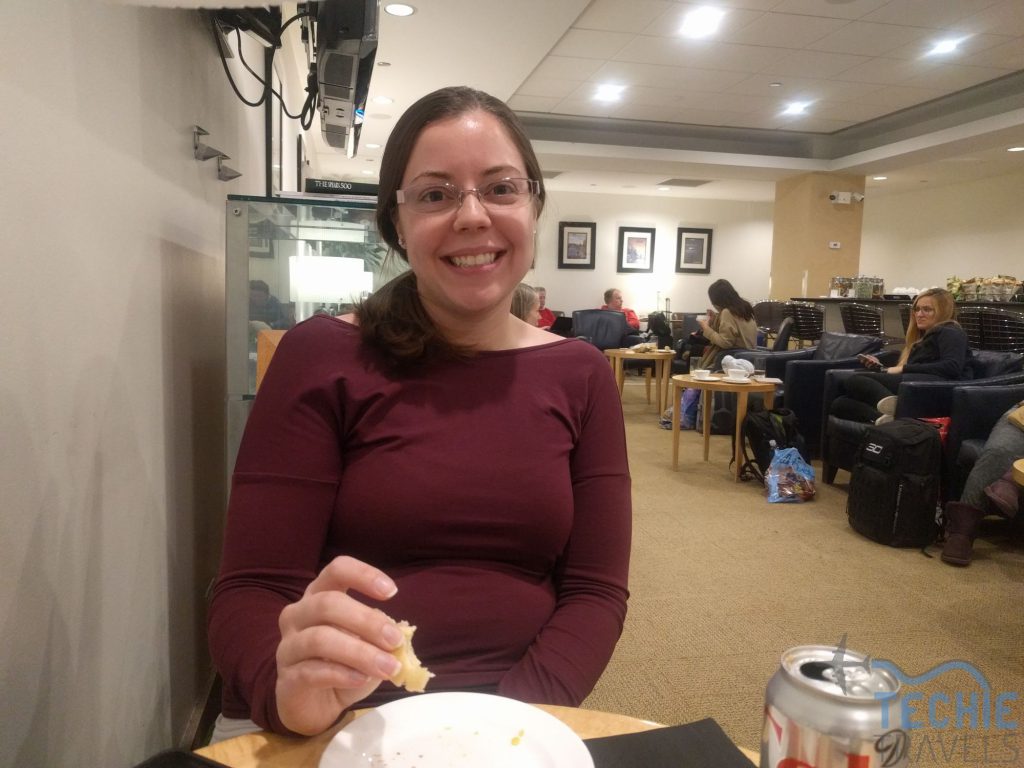 The food options consisted of sandwiches, fruit, veggies, snacks, and soup. Besides the soup, there were no hot food options available. Self-serve drinks of the alcoholic and non-alcoholic varieties were also available. I had a mini-sandwich and soup which were tasty. Overall, I'd place the selections a bit above those you would find at a domestic lounge, but not by much.
Our stay was OK, but we had a strange experience towards the end. About 20 minutes before boarding, the staff began clattering dishes and clearing out the food. They also dumped all the food and wine into a giant bin for disposal. I understand health concerns, but really, dumping all the fruit and food into the trash? Sam wanted to tell them she would have happily taken the wine along; but alas, it had already been discarded. The whole process was a terrible waste and seemed like something that should be done out of sight of guests.
Soon enough it was time to head across the hall for boarding.