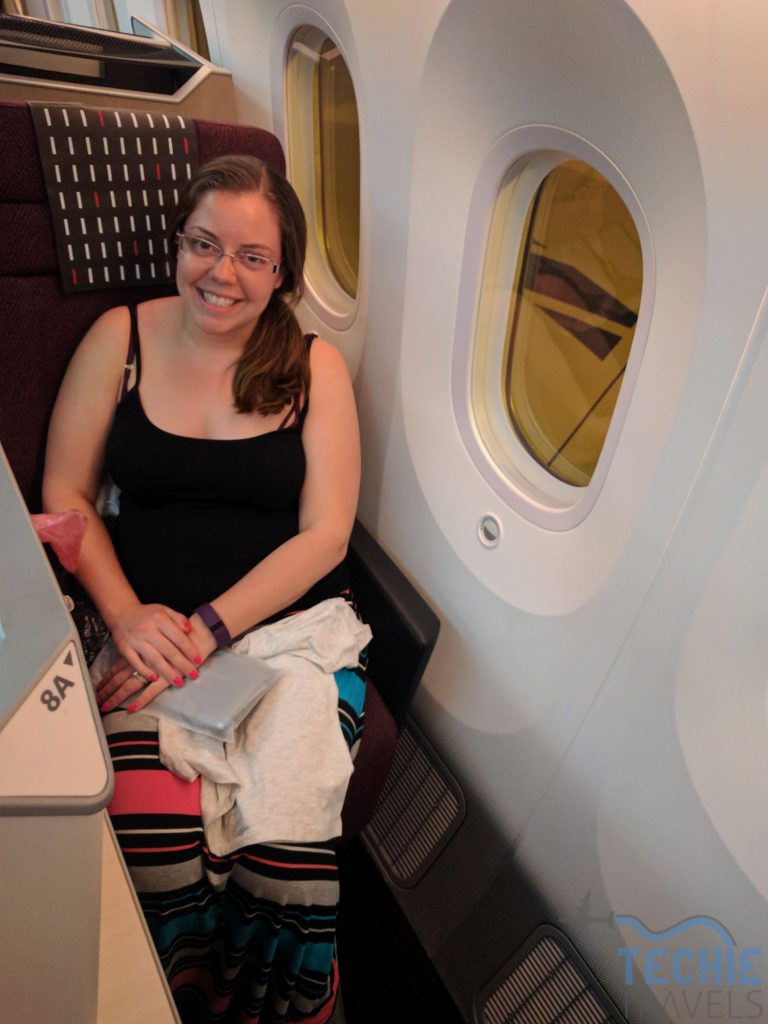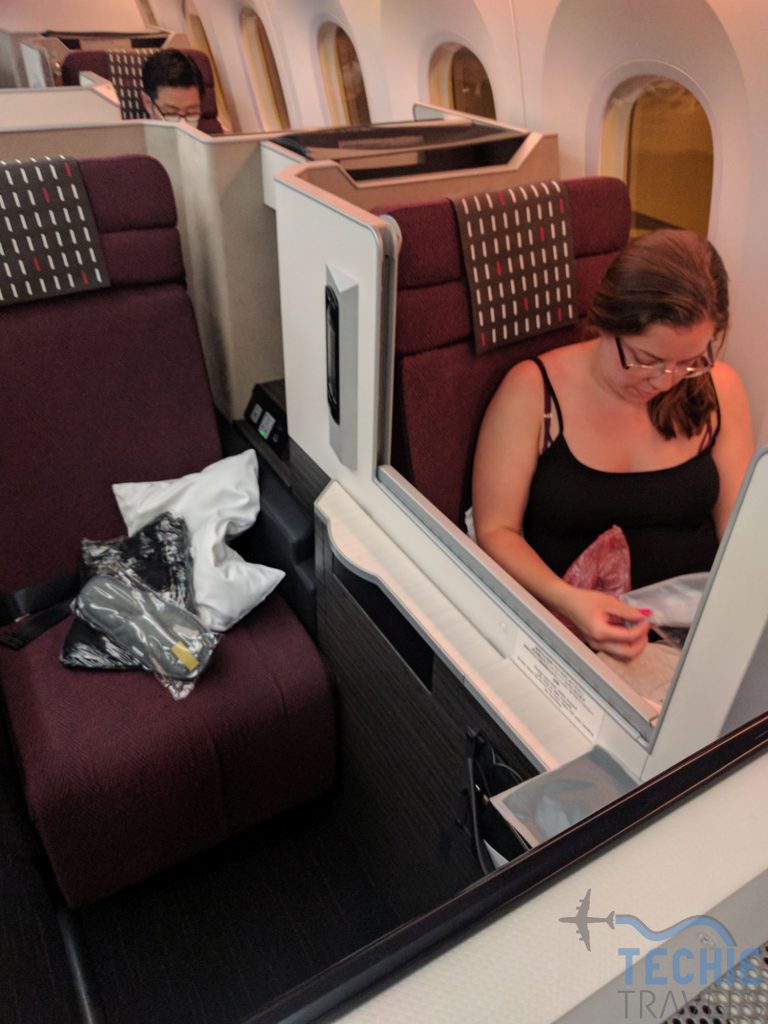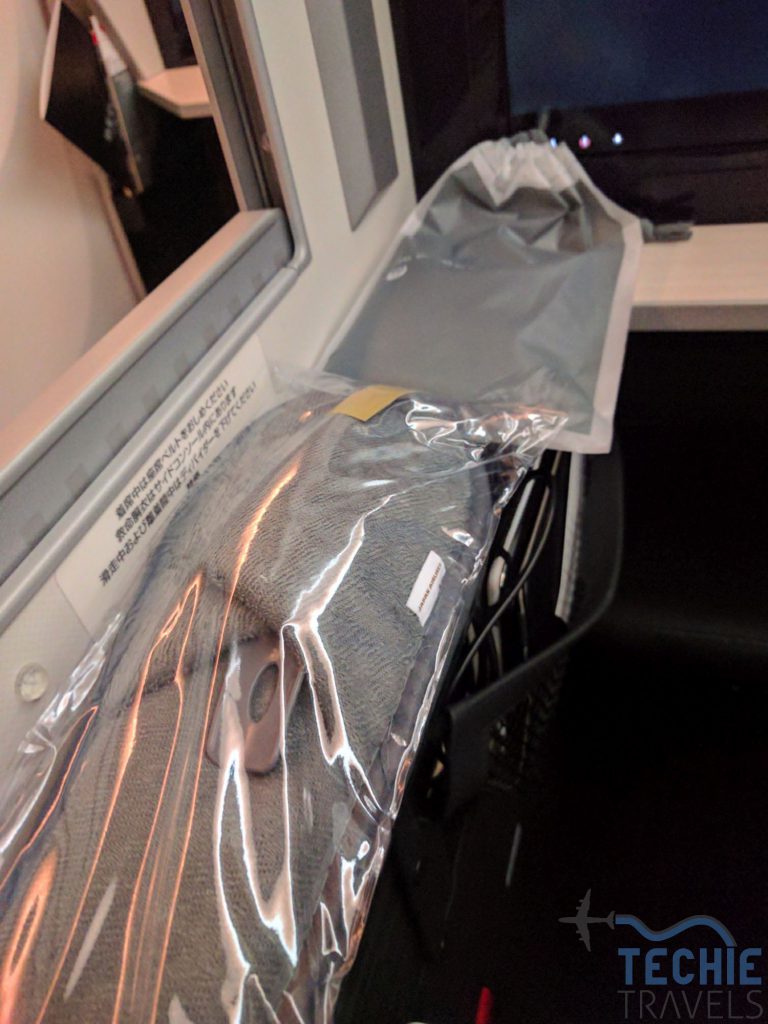 Our second flight was on a new JAL 787 in their sky suite business class. Samantha took the window while I took the aisle. My first impression was that the window was very private, but lacked storage. There was only an overhead pocket that was not especially convenient. It also was a a little claustrophobic. The aisle seat had more convenient storage, but you are much more exposed. That being said, I would still chose the window seat over the aisle for the privacy. There was also a small amenity kit and slippers at our seat.

The entertainment system was great and consisted of a large 20 in screen with a touchscreen remote. You can also display the map on the handset while watching a movie on the big screen. I liked to check the map if I see something interesting out the window, but you always have to stop your movie to see it. Then the system does not save your place and the movie starts over. First world problems, I know, but being able to have both at the same time was great.
The flight attendants took drink orders shortly after takeoff and offered 3 snack options. Neither of us took them up on the offer instead deciding to sleep. Mattress pads and bigger pillows were not offered probably because of the relatively short (6 hours) red eye flight. The seat was comfortable enough though, and we both were able to get a few hours of sleep.
Breakfast was served about 1:45 before landing which seemed a little early. We both had the western breakfast which was OK, but not great.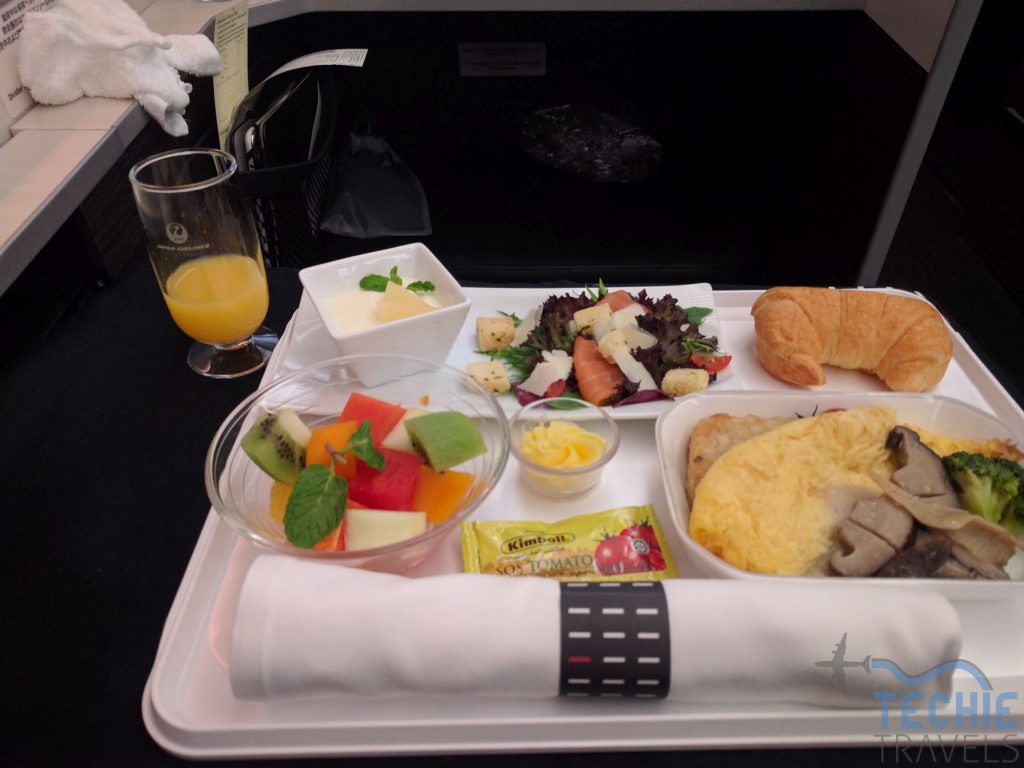 I reclined my seat again after breakfast for a few more minutes of sleep until landing