Given that we were arriving in Singapore on about 2 hours of sleep each, we wanted to make sure we did something that was relatively mindless, would keep us occupied, and force us to stay awake so we didn't feel tempted to go back to the hotel for a nap. We decided to head over to the very touristy Sentosa Island for Universal Studios and the SEA Aquarium. I did feel a bit guilty "wasting" a day doing things we could have done back at home. However, if we had spent the day going to museums or exploring the different neighborhoods of Singapore, I know we would have gotten nothing out of the experience and ended up back at the hotel shortly after lunchtime. This was the best option given our state of mind on arrival.
We took the MRT to the Vivocity mall which is the "gateway" of sorts for Sentosa. We stopped at the ticket office in the Orchard station to pick up 2-day tourist passes. The MRT has to be the best public transit I have ever been on. Trains arrived frequently and were uncrowded, well-ventilated, and extremely clean.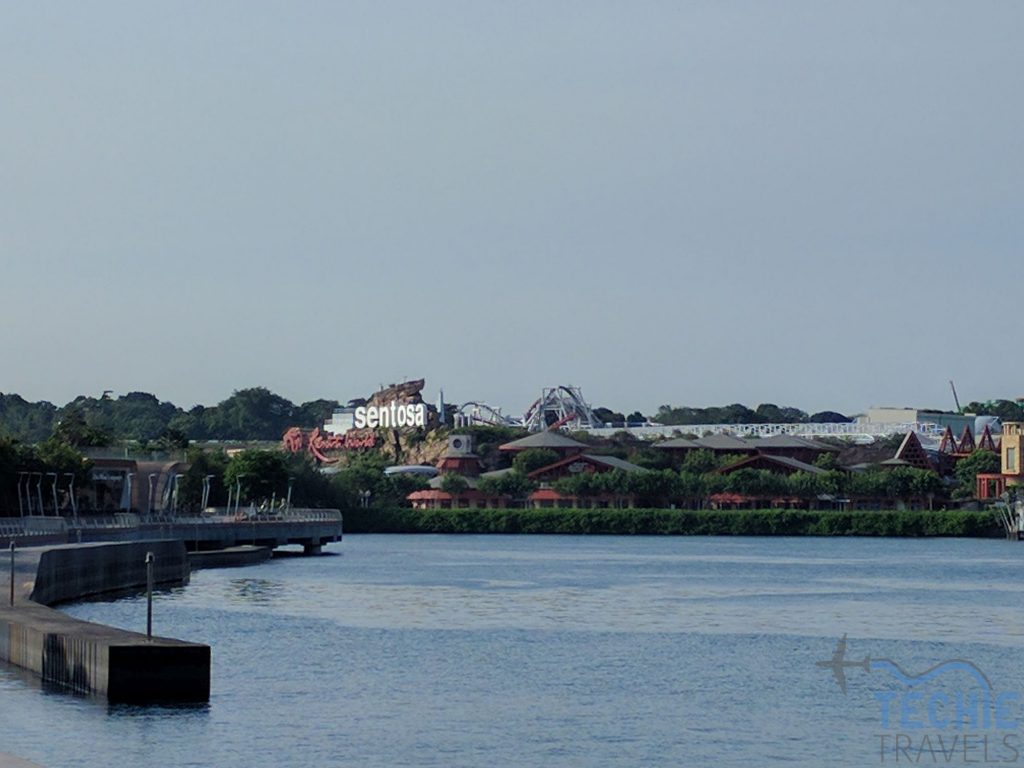 There are a few ways to get to Sentosa – car, boardwalk, cable-car, and monorail. The boardwalk was free (at least for 2017), but all the other options had a fee. We chose the boardwalk. It was about a mile walk and a bit warm, even in the morning. It was a nice change from the last 24 hours of being sedentary on the plane.

We bought our tickets using a MasterCard discount. You have to ask for it specifically as it's not posted anywhere and all you have to do is pay with a MasterCard. As a part of the deal, we got 10% off admission, 2x$5 meal vouchers, and these weird "Secret Life of Pets" bags. Definitely a great deal. We then got in line for getting into the park.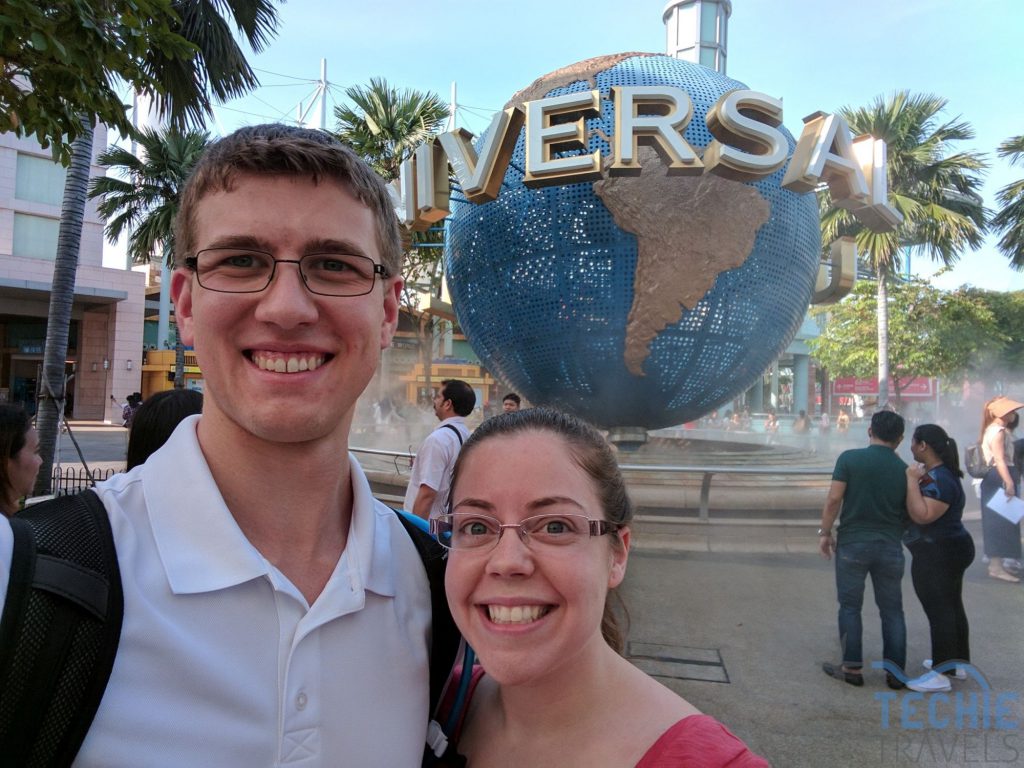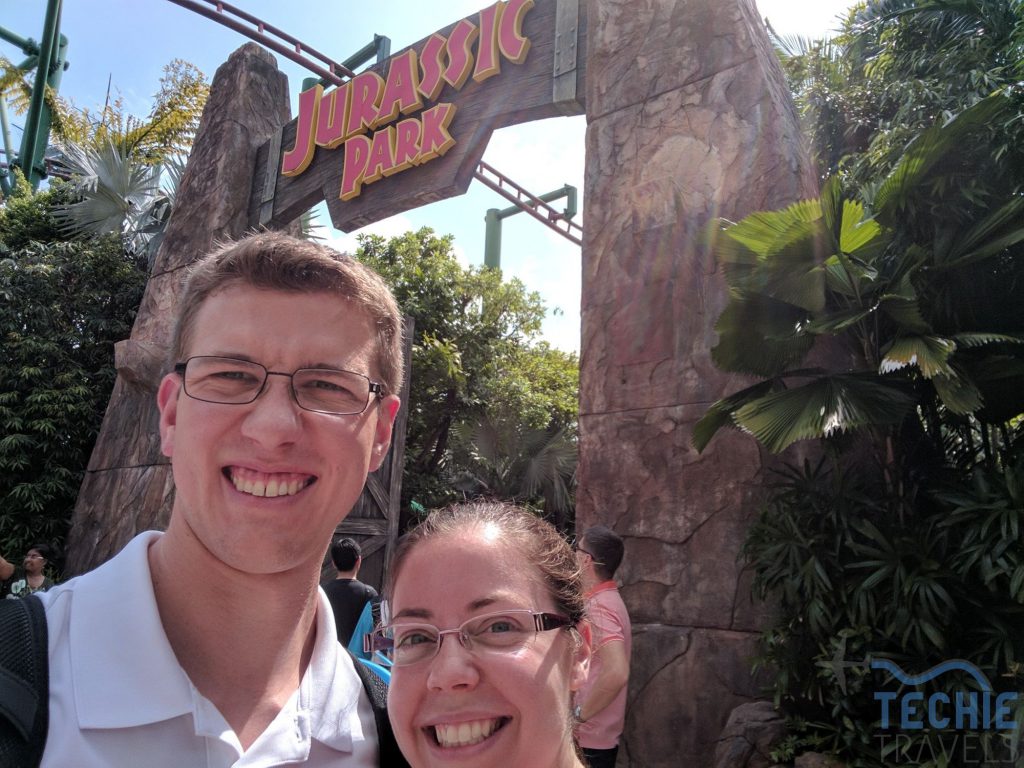 Universal Studios was not as big as it's North American counterparts. Some of the rides and shows were the same – Transformers, The Mummy, Waterworld. Others were very different. The Jurassic Park ride was a river rapids which was fun and we didn't get too wet. There were also a couple kiddie roller coasters we went on and a Madagascar float trip. We were able to go on all the rides and see the Waterworld show in about 6 hours. We never waited more than 30 minutes for a ride which was very nice.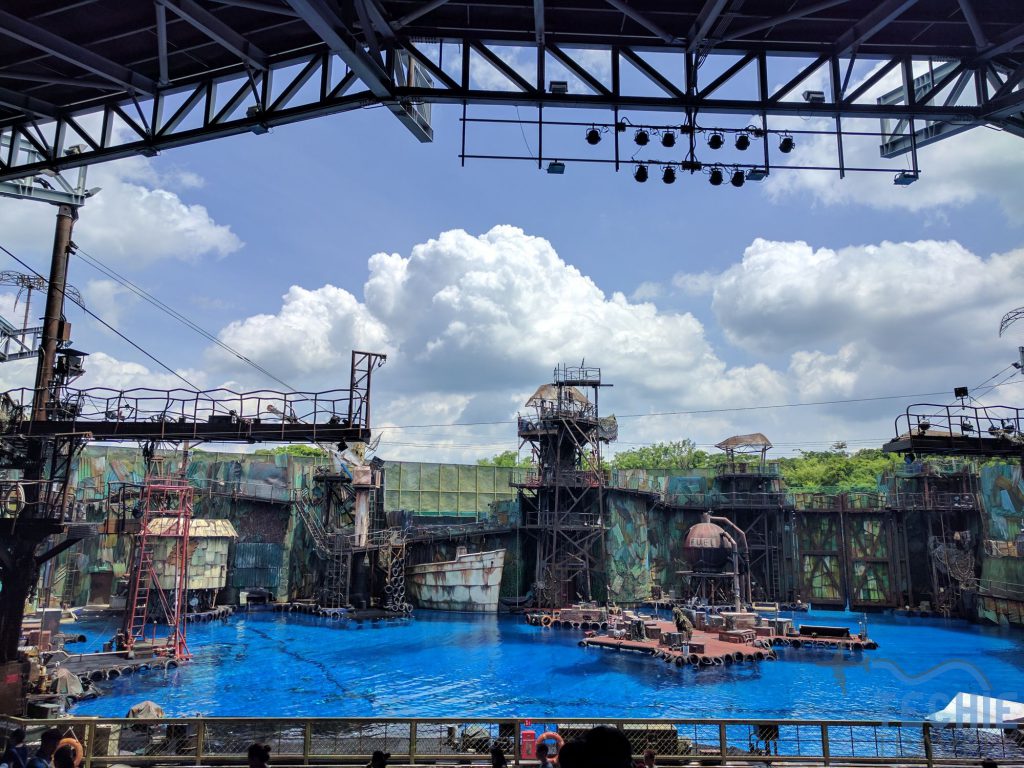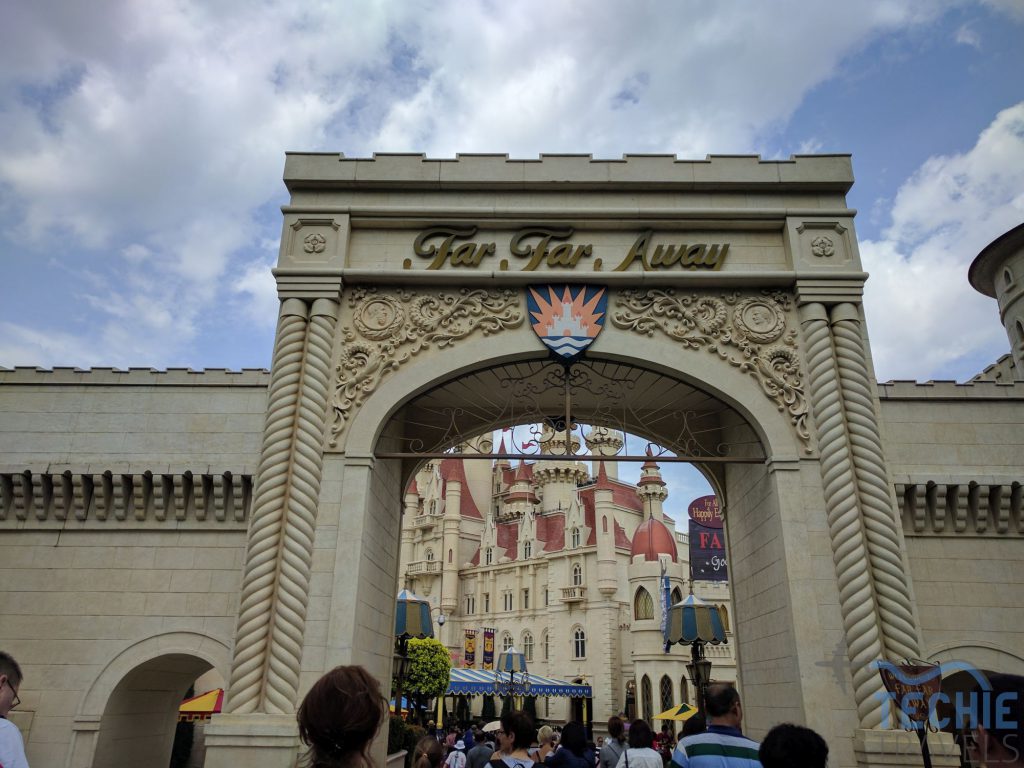 Parts of the park were also still decorated for Chinese New Year which was fun to see.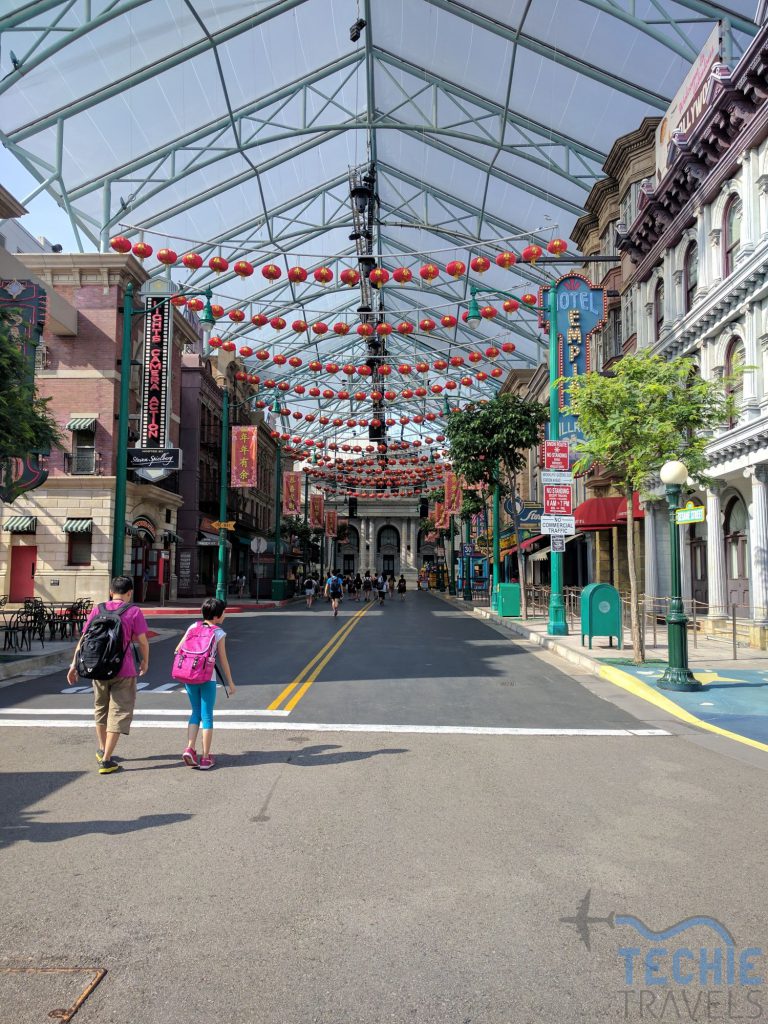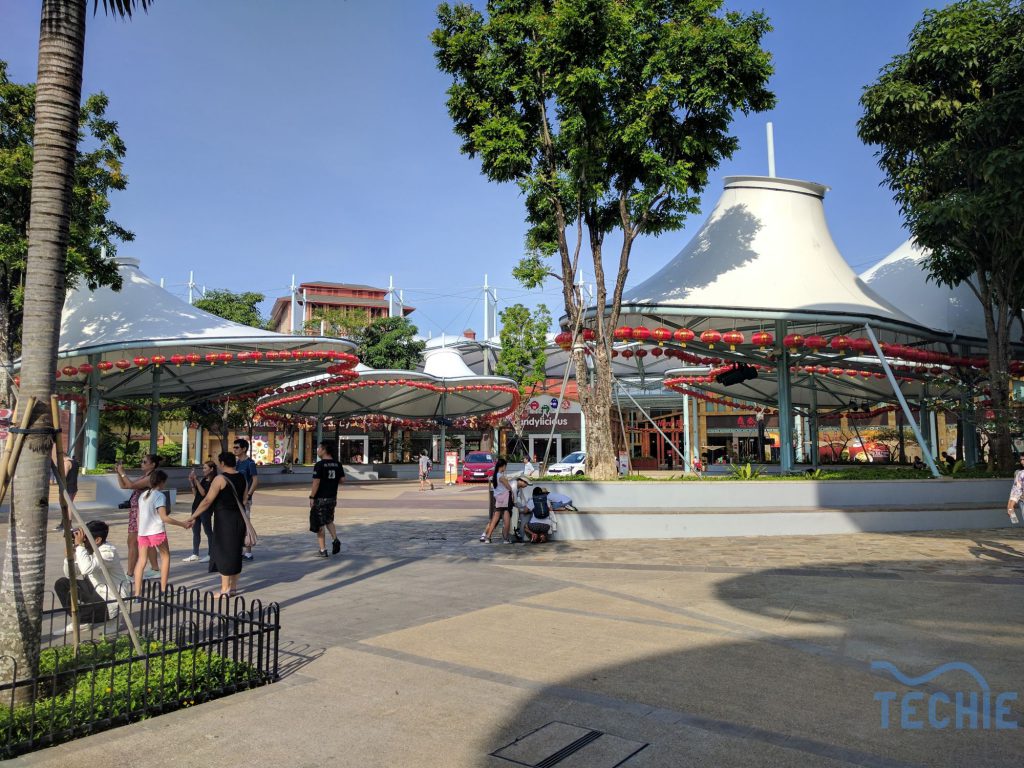 My favorite was definitely the Battlestar Gallactica Cylon roller coaster. They have dueling coasters – Cylon and Human. The Cylon is more intense with inversions while Human is much more tame. I had a total nerd moment here reliving watching the series in college.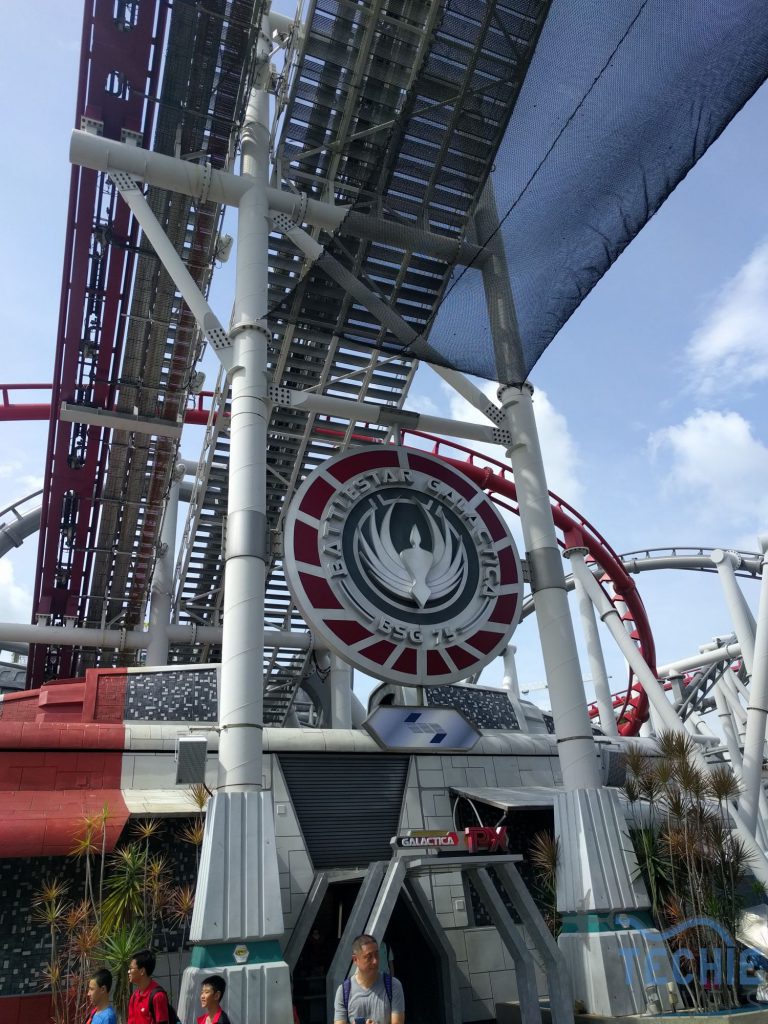 Another nice feature is they have lockers available for 45 minutes free of charge for rides that don't allow bags on. I thought it was a nice touch rather than the typical nickel-and-diming you see at amusement parks.  We had lunch at the dinosaur research center which boasted local Singapore food – not sure how that makes sense. I had the Laksa which was decent and Samantha had grilled chicken which she said was OK.  Altogether, not bad for an amusement park.
After finishing up at Universal Studios, we walked over to the SEA aquarium (SEA stands for Southeast Asia). They had a similar MasterCard promotion here – 10% off and free plush keychain. The aquarium had several tunnels through the tanks and a giant wall that was absolutely amazing. I thought the aquarium was interesting and impressive; however, it was quite expensive and relatively small. We only spent about 1.5 hours there and we did not think we missed out on anything. With kids, you could definitely spend more time.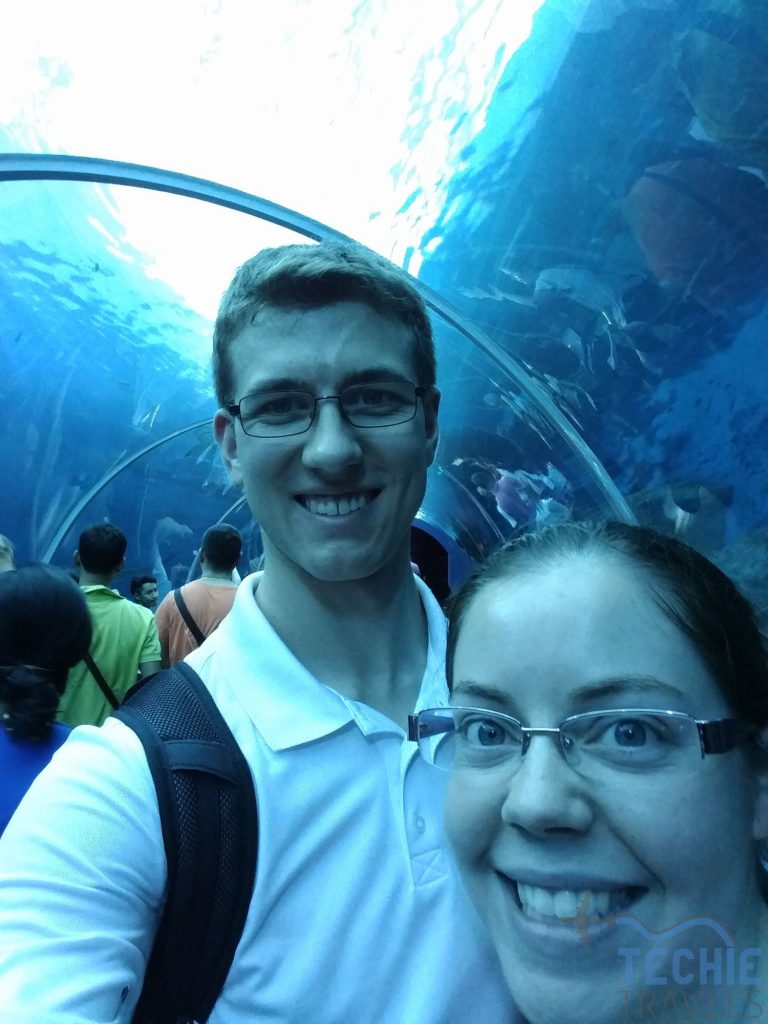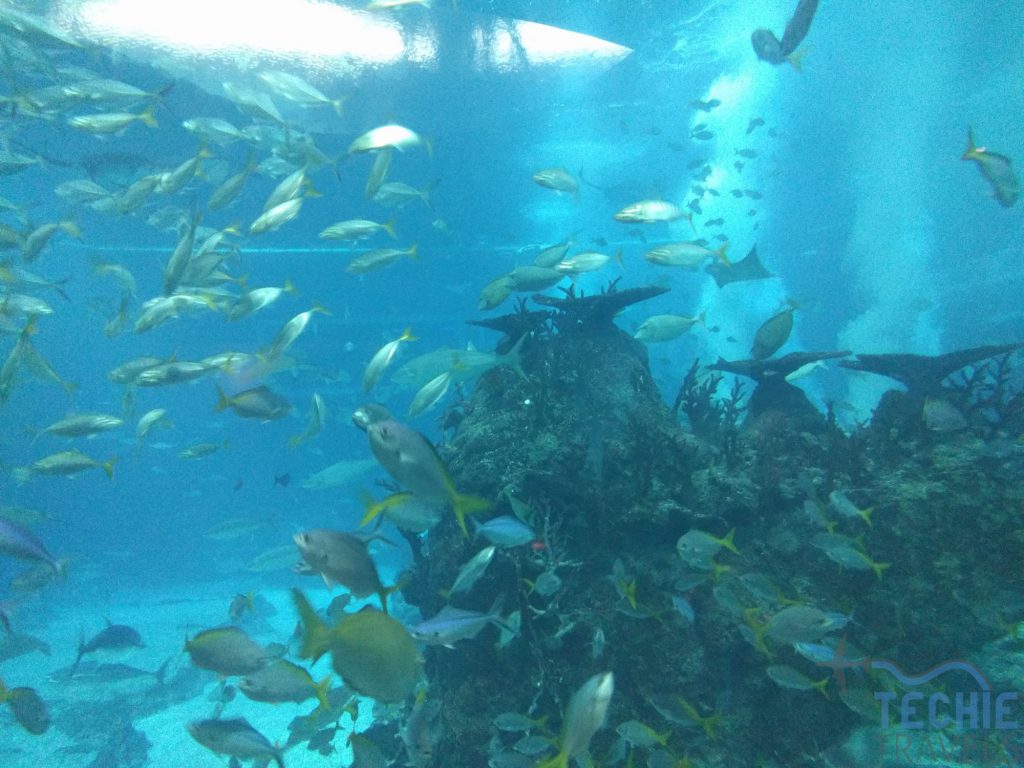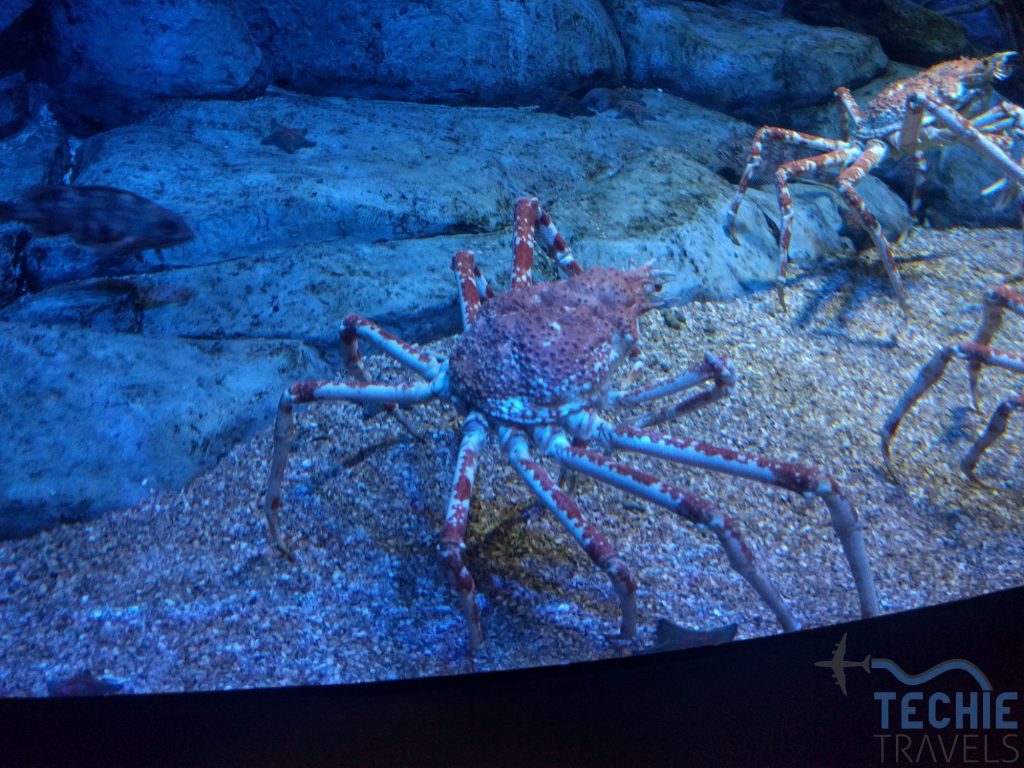 Would I recommend Sentosa island? If you have a free day in Singapore and you're looking for something mindless, I think it is a fun thing to do. With the MasterCard discounts, it ends up being not too hard on the wallet. That being said, I do not need to go back and see Universal Studios or the SEA Aquarium again. I might like to go back to Sentosa to explore the beaches and some of the more extreme activities. The luge and zipline looked fun.
We took the monorail back to the MRT (it's free to leave Sentosa, just not to come in) and headed back to the hotel. We took a swim to cool off as it had been very hot and humid all day, but it had actually gotten a bit colder. There was also some kind of Chinese New Year party going on in the restaurant by the pool which was quite loud.
We went up to the Grand Club to have drinks and hor d'ourves as a part of their nightly reception. They had quite the selection with cheeses, sushi, salad, chicken wings, desserts, and much more. The drinks (including alcoholic) were also complimentary. You could definitely make a meal out of the reception.
We were planning on heading back out for some dinner, but we both overate in the lounge and were dead tired by this point so we just crashed.