The final flight of our journey was a very late, very short red-eye to Singapore in the regional business class seats. The flight was scheduled to depart at 1:50AM and arrive at 5:40AM. It was a completely full flight. Because of the late hour, the crowded flight, and just general exhaustion at this point, I didn't get many pictures on this flight.
These seats didn't go fully lie-flat which made sleeping a bit more difficult and uncomfortable. There were individual entertainment screens and lots of storage cubbies. Leg room was good as well. They were perfectly fine for the length of flight, and definitely better than economy.
After boarding, we were offered the selection of juices, champagne, and the Cathay Pacific specialty drink – the "Cathay Delight." Samantha had the specialty drink which was a creamy kiwi drink while I had champagne. Soon after takeoff, all the lights in the cabin were switched on for the meal service. For a short red-eye, this seemed completely unnecessary. There also seemed to be quite a few unnecessary announcements. I decided to skip the meal to try to get some sleep; however, with all the noise and light, sleep was a futile endeavor. Samantha had the lamb, but said the only redeeming quality of the meal was the bread and dessert. I didn't feel like I was missing out too badly.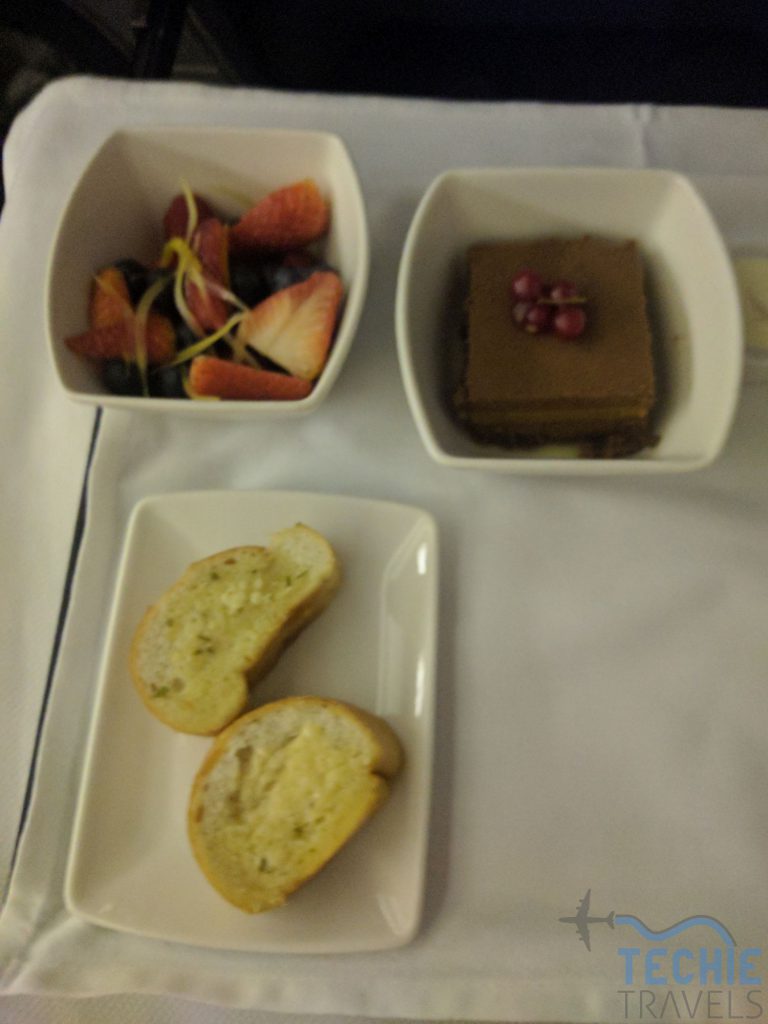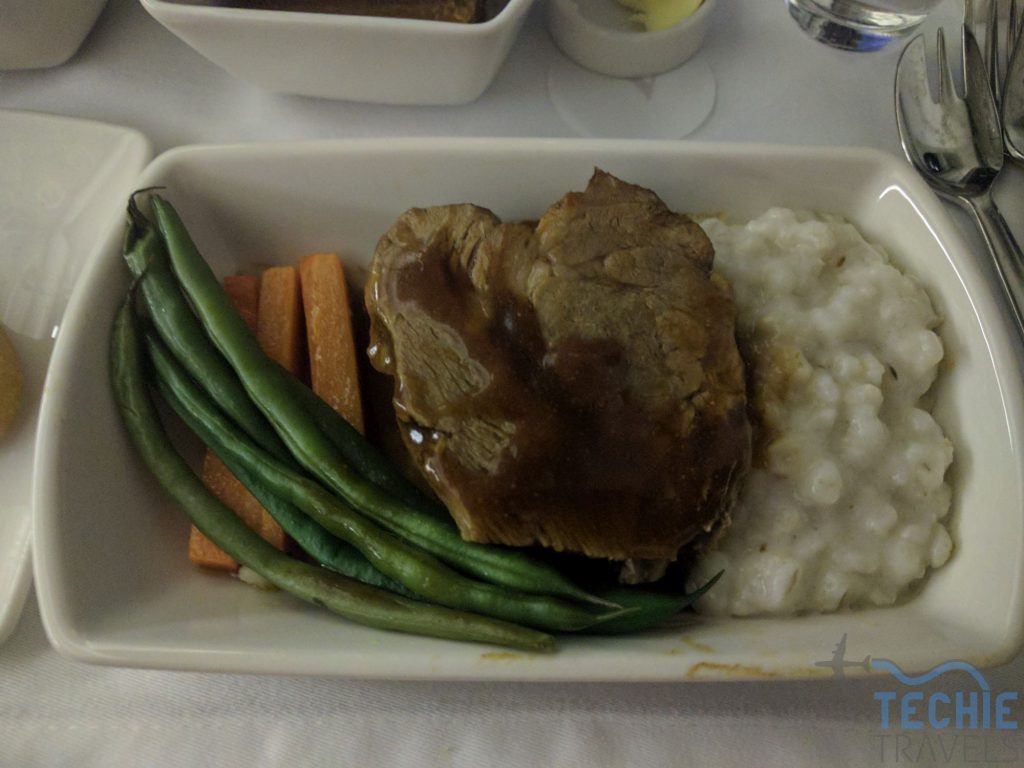 The flight was quite turbulent and the seatbelt sign was on almost the entire flight. We landed in Singapore right on time. Getting through immigration and customs was a breeze and we were on our way in a taxi to the hotel in no time.