We arrived at the hotel at about 11am. Our room was not ready yet, but we were told we could eat lunch and relax by the pool. Eventually our room was ready and a bellhop took our luggage and guided us up to our room.
Our room was a king oceanfront in the pyramid tower. The resort is not especially large, so building location is not all that important. The room, as the name implies, was directly on the ocean. We looked out over a rocky section with no beach and just a path. We never had any problems with noise from either the hallway or ocean side. The view was wonderful. In addition, the balcony was in the shade in the afternoon and evening which was great for winding down and reading after being in the sun all day.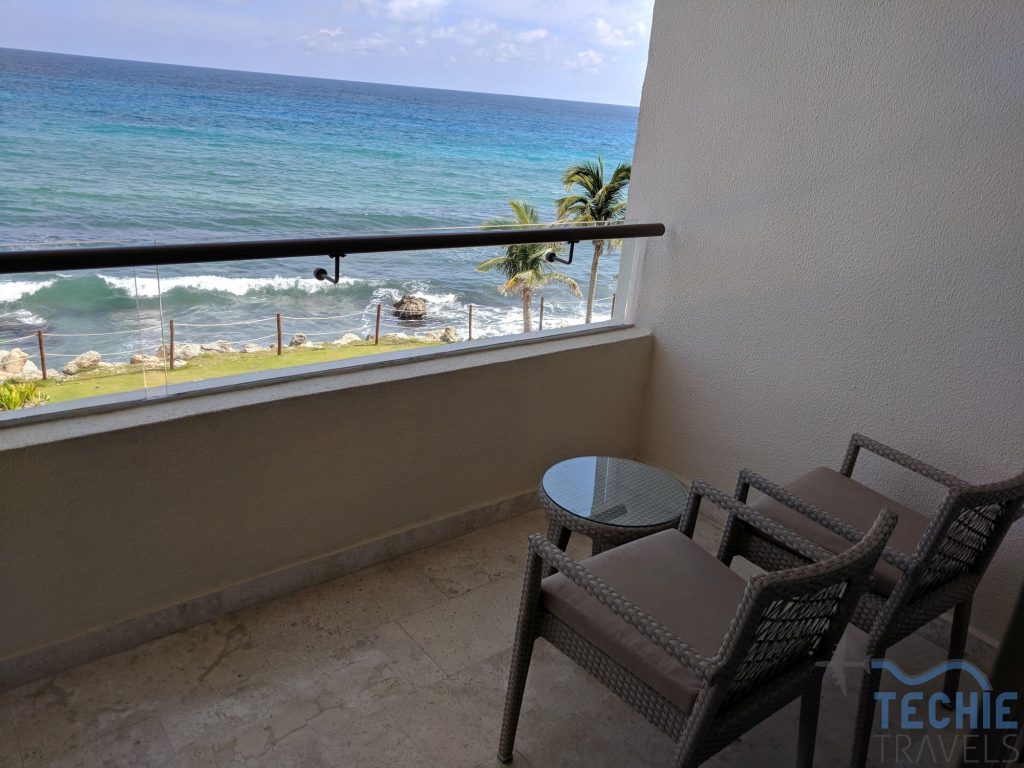 The room was a good size with a bed, couch, table and chairs, and lots of storage space.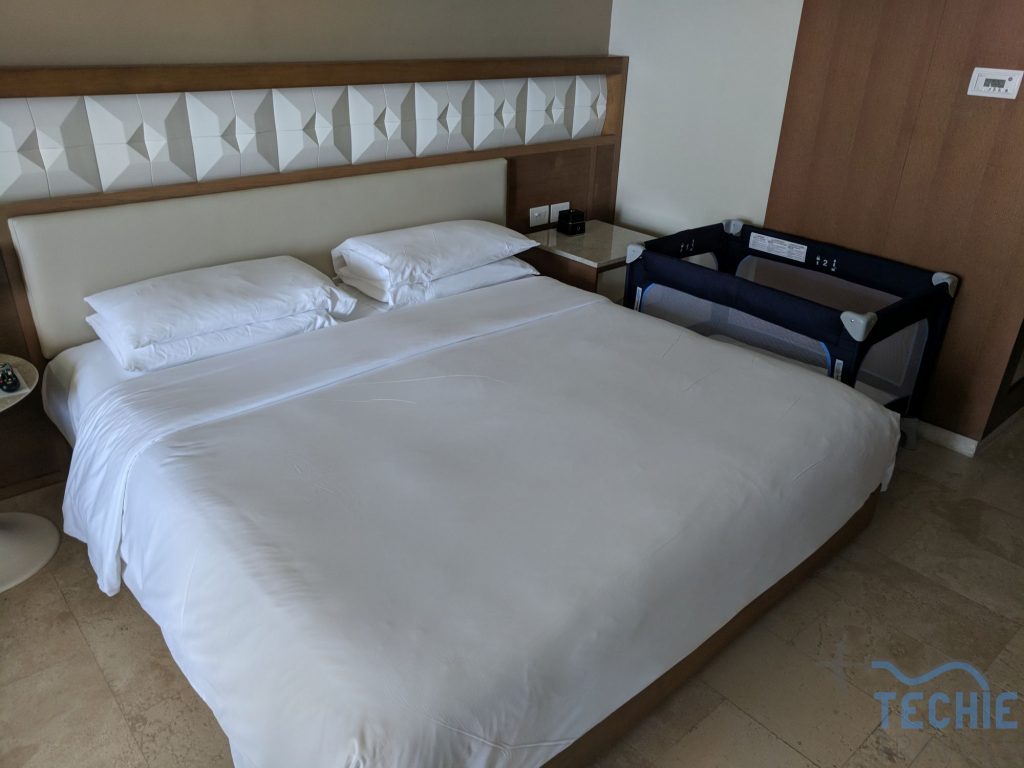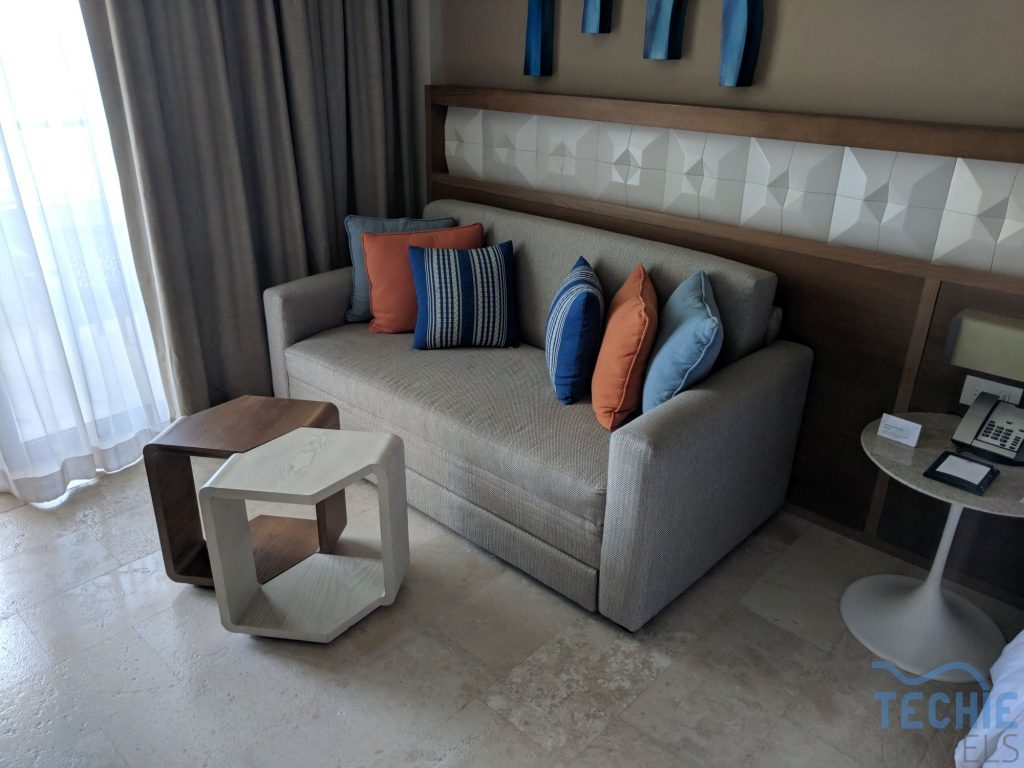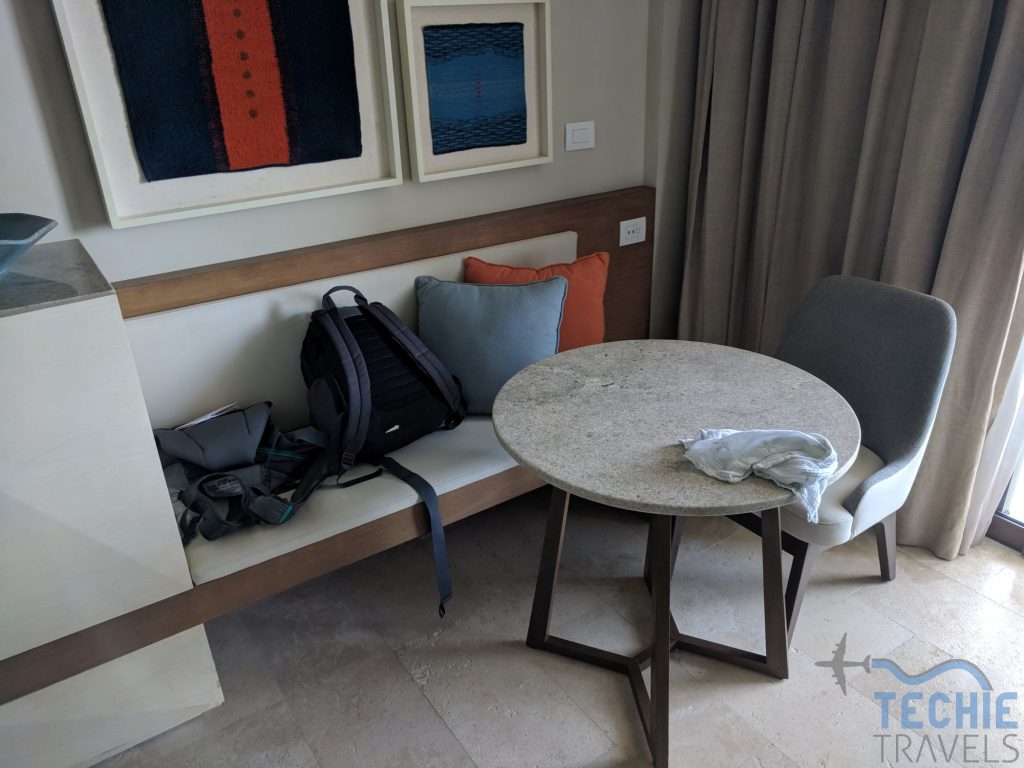 There was a large, modern bathroom with two sinks and a rain forest shower head.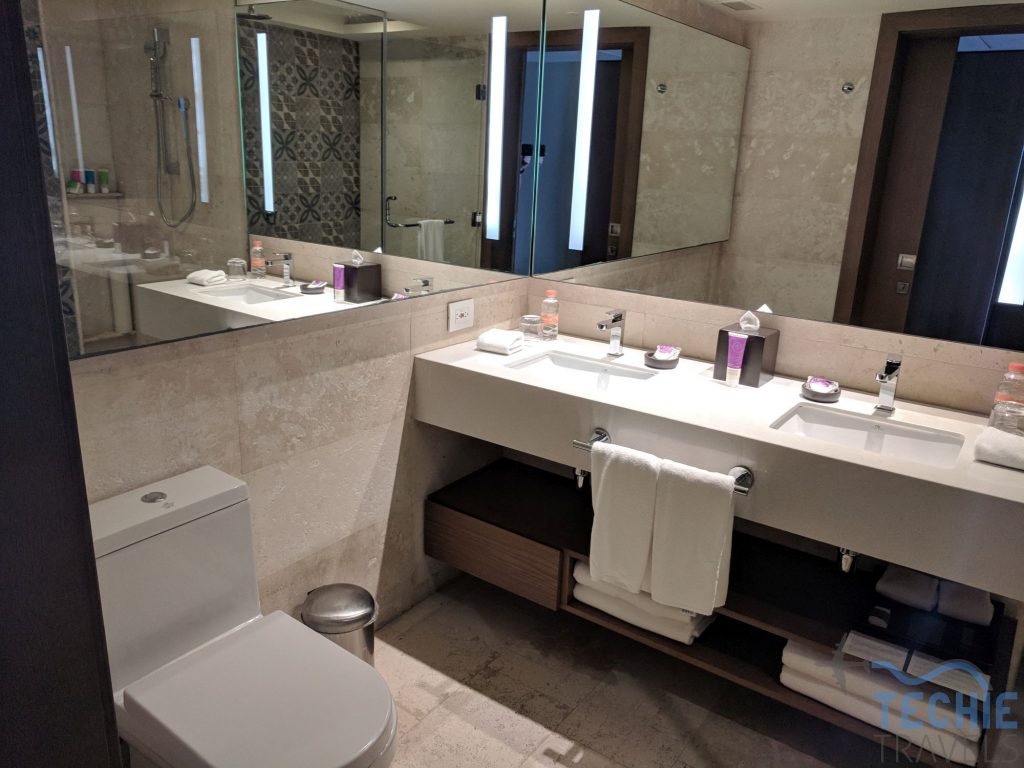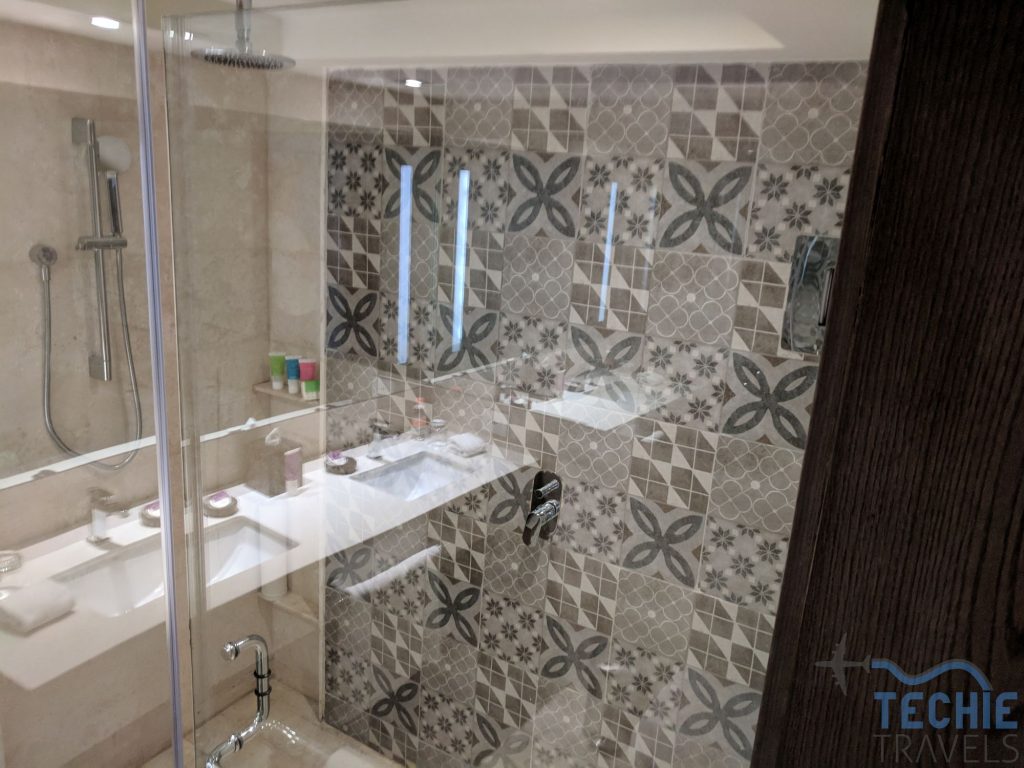 The minibar had sodas, waters, beer, and some snacks. It was included as a part of the all-inclusive resort and restocked daily. There were also at least 8 bottles of water stashed all over the room and also constantly replenished. There was no problem staying hydrated.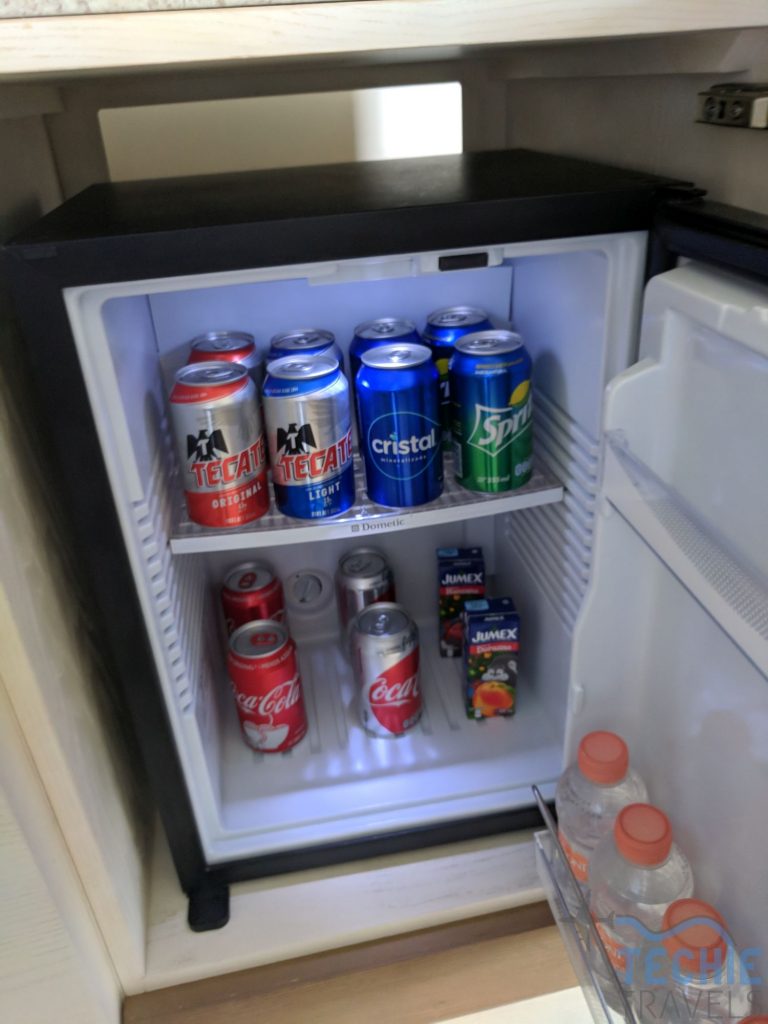 I had written to the hotel beforehand and told that we were celebrating our anniversary and that we would have Baby B in tow so we would need a crib. For our anniversary, there was a cake and a bottle of champagne waiting for us in the room. In addition, this was the first hotel we have stayed in where the bed for Baby B was ready when we arrived. They provide a standard size pack-n-play for a crib. This was a great first impression upon arrival and really set the tone for the entire trip.