We hopped in a taxi to get to our hotel. Taxis are cheap in Singapore, so I definitely recommend that if you have luggage. The location of the hotel is excellent – close to Orchard Road and about a block from an MRT station. We arrived quite early, about 6:30AM, and the hotel was basically deserted. The receptionist confirmed my Diamond status and I selected the points for my amenity. Happily, we were informed that our room was already ready and we could check-in immediately. We were also invited to visit the Grand Club for breakfast.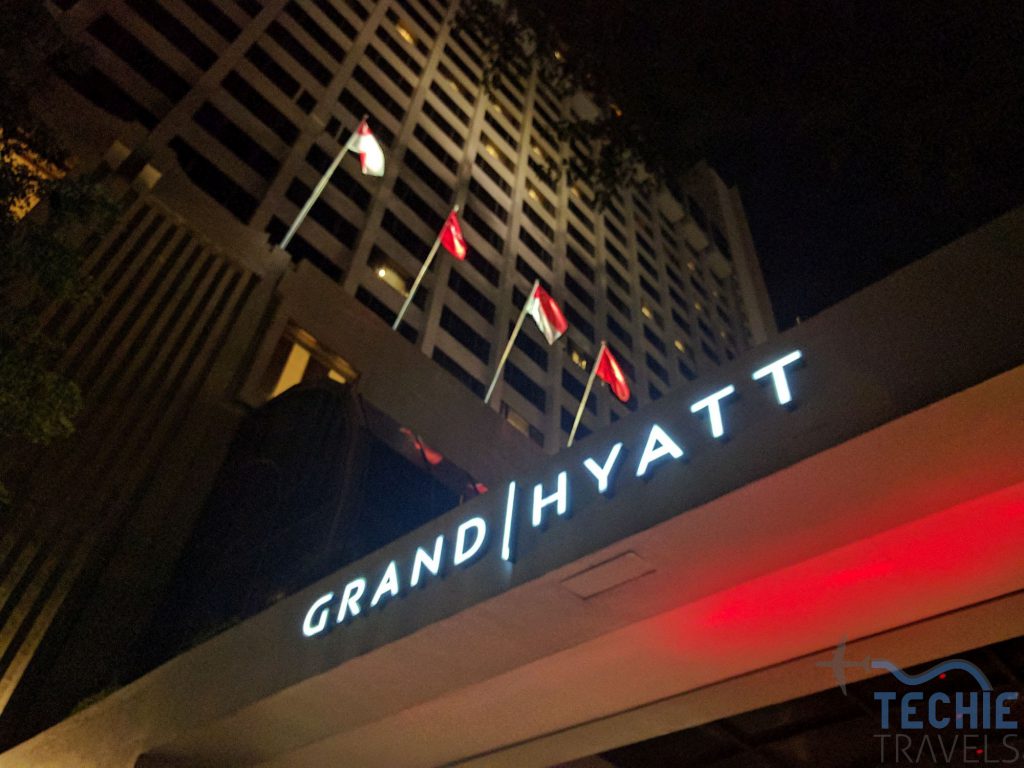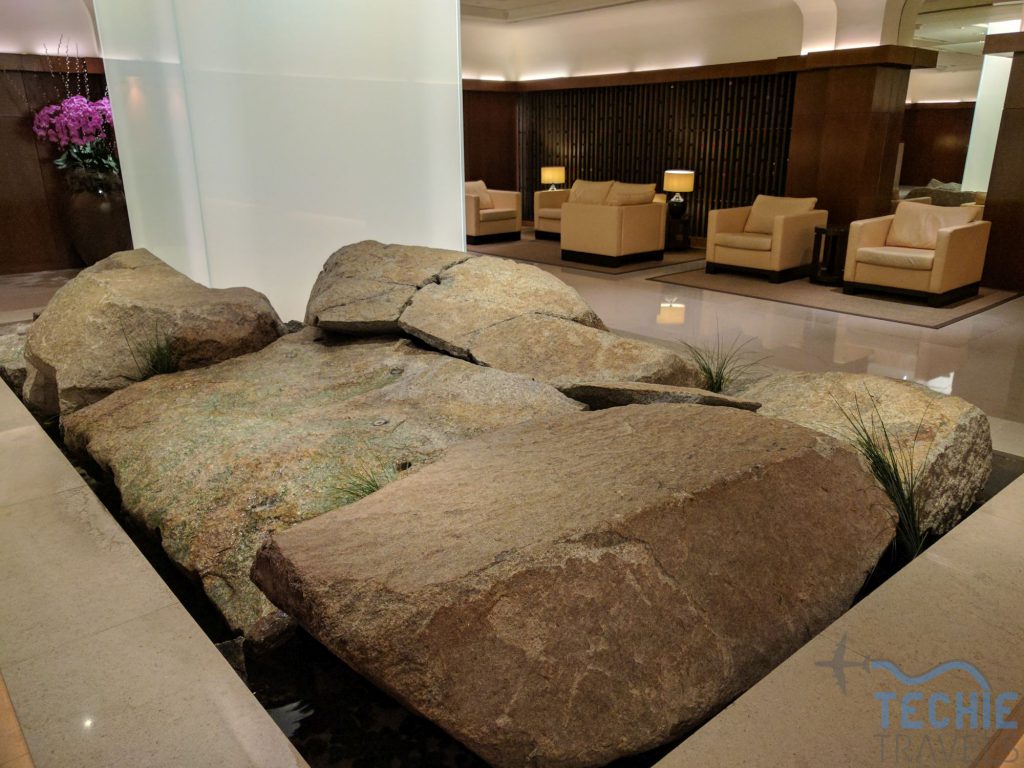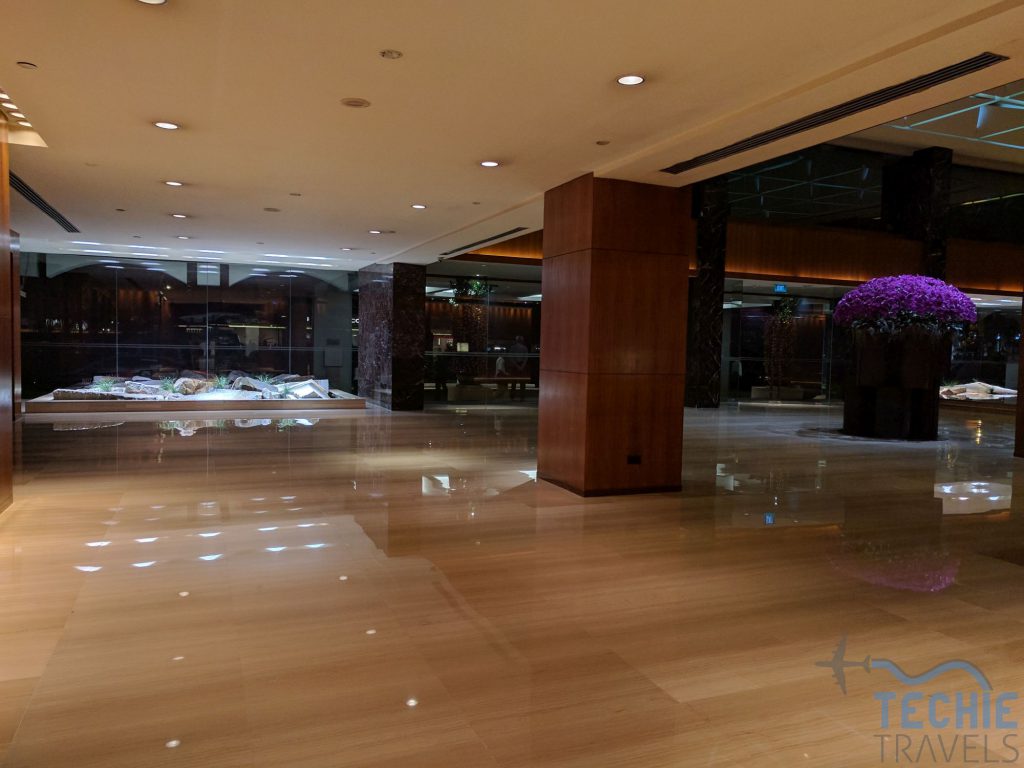 I had some suite upgrades that were expiring at the end of February. Unfortunately the room category that is used for upgrades (Duplex Suite) was not available. I had contacted the hotel before arrival indicating our desire to use an upgrade and willingness to accept a lower category. They generously offered an upgrade to a Grand Suite.
This room was absolutely amazing. Right in the entrance, there was a complete kitchenette with half bath.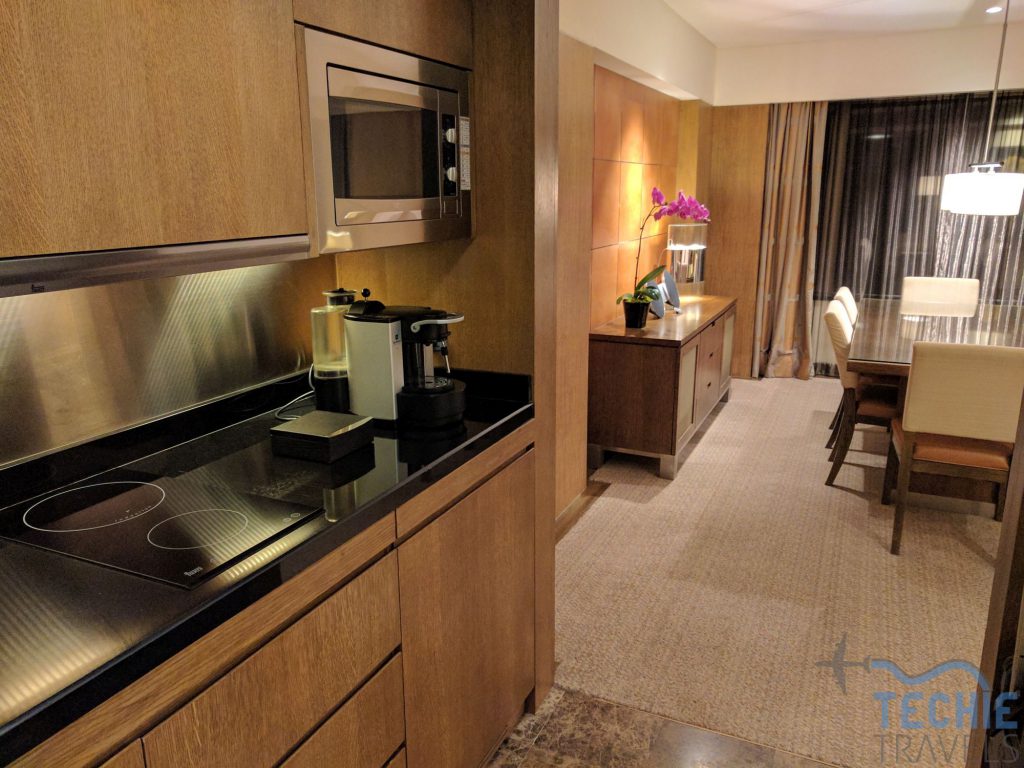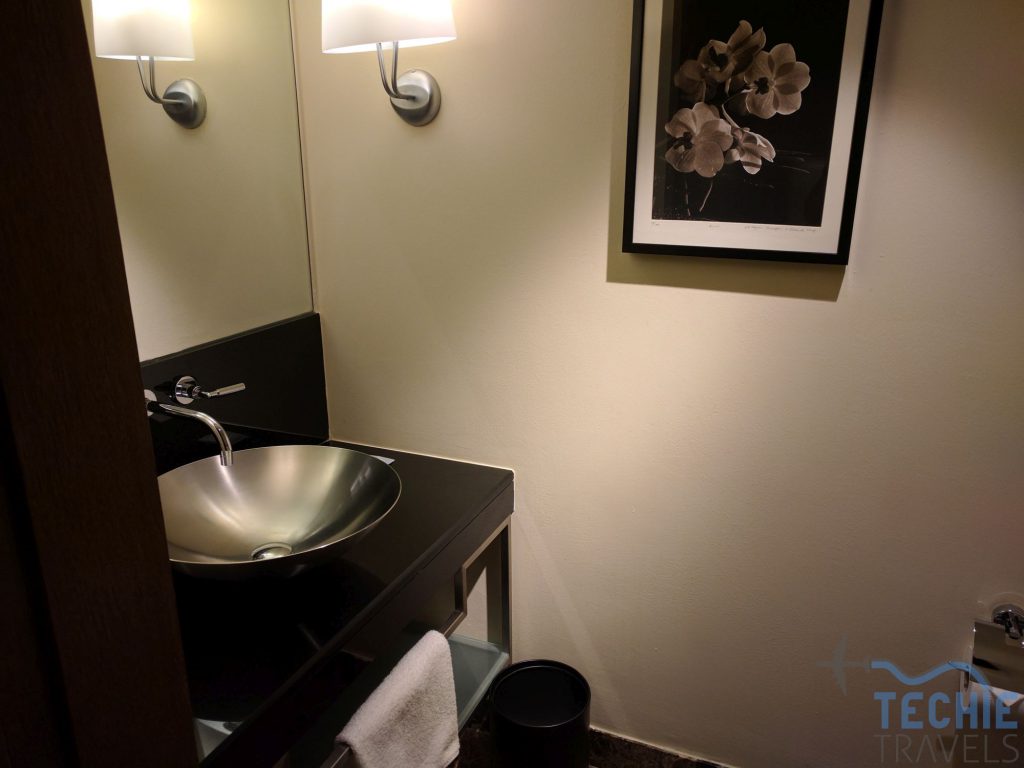 In the living area, a full dining table, sitting area with couch and chair, and a desk.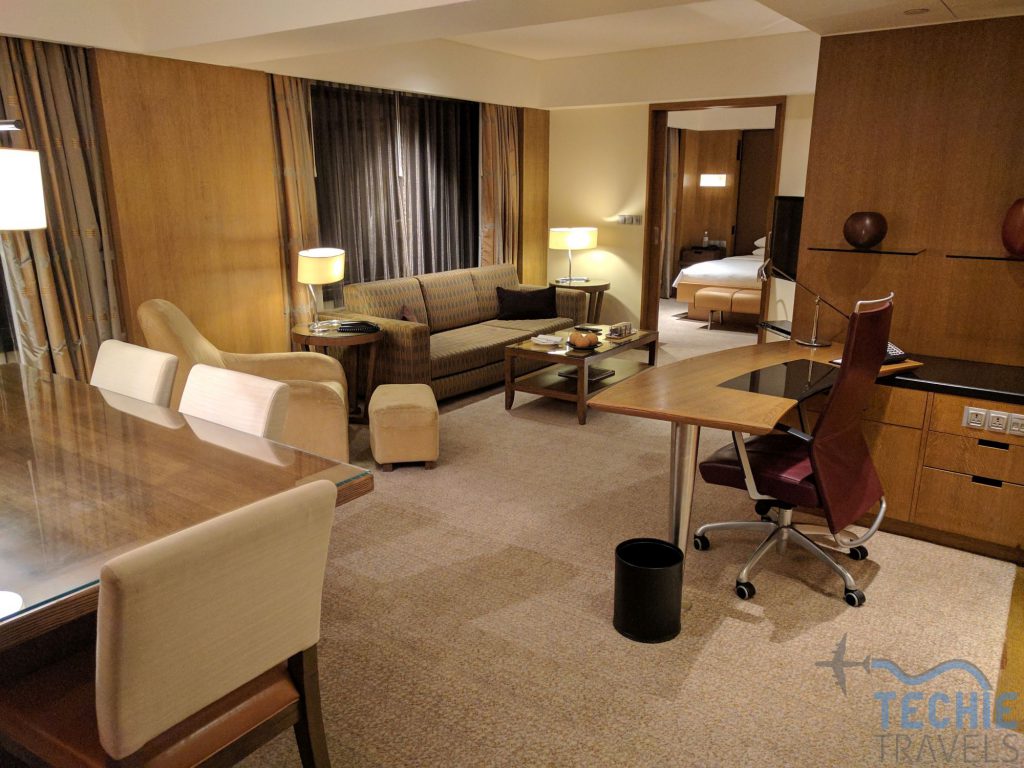 The bedroom had a king size bed and plenty of outlets and USB ports for charging.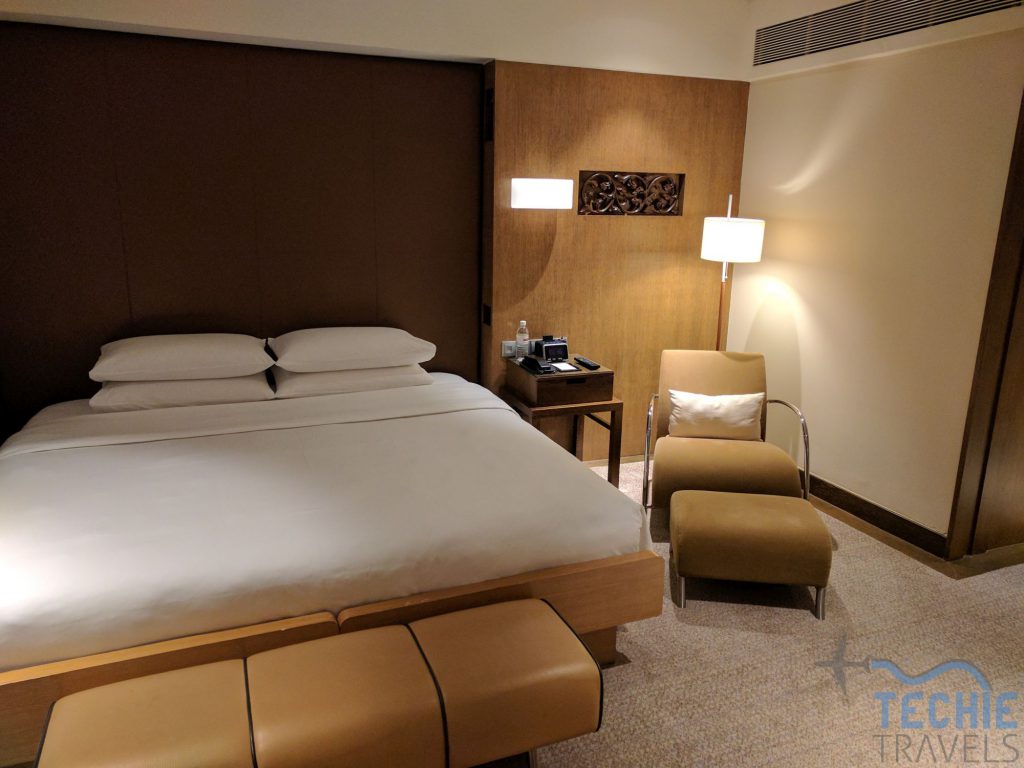 Just off the bedroom was a walk-in closet.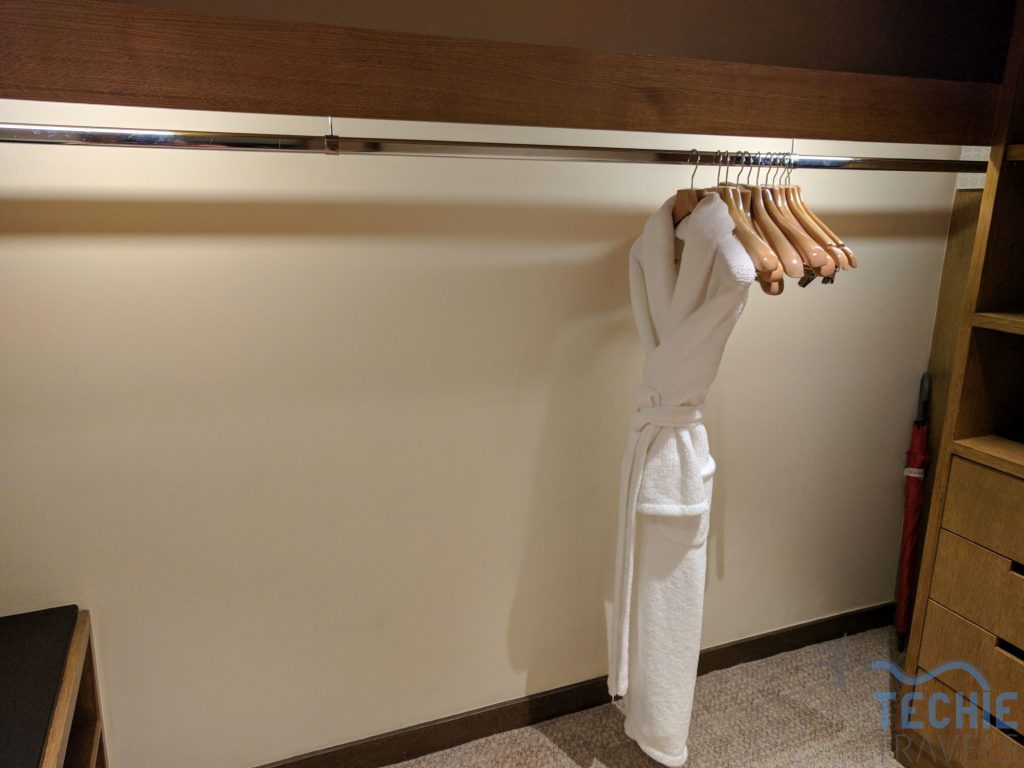 Finally, across from the closet was the large bathroom with tub and separate shower.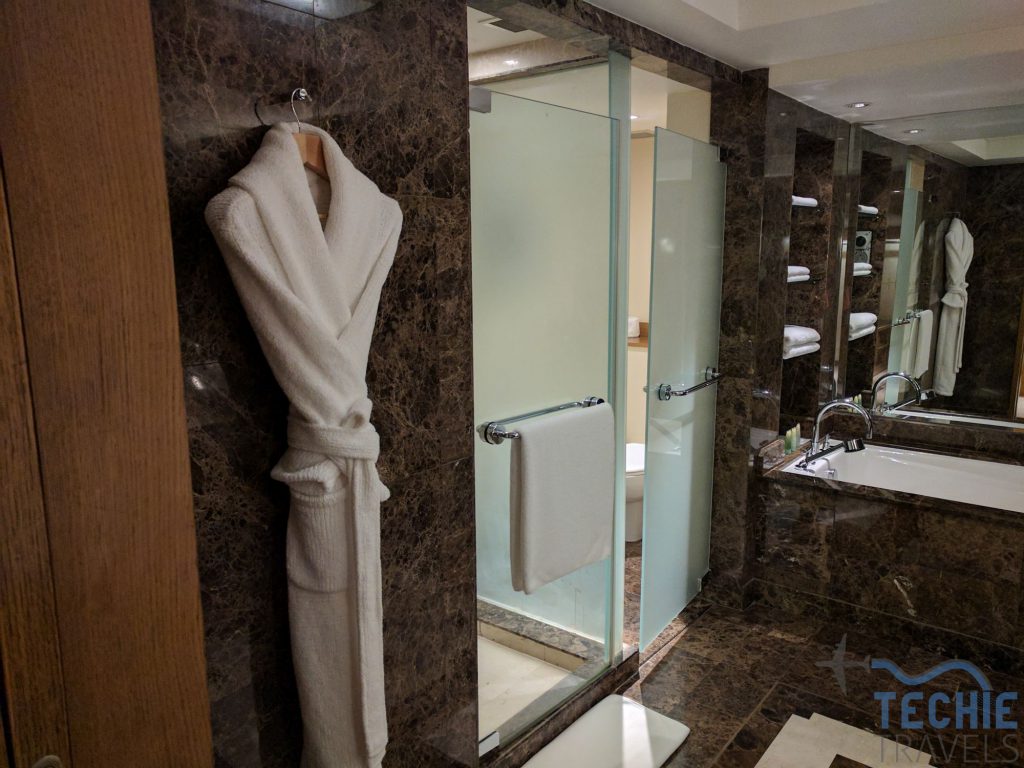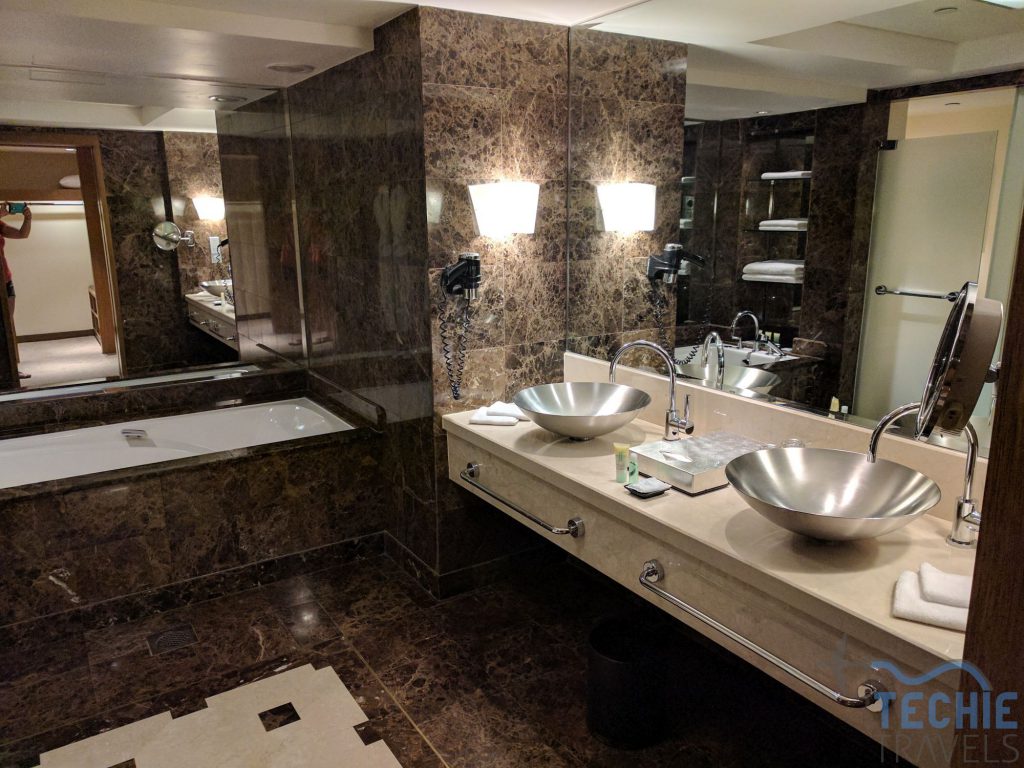 There were also about a dozen bottles of water scattered throughout the room. We were absolutely blown away. After settling in a bit, we decided to head up to the lounge for breakfast. There was a large variety of choices including, breads, hot meats, and an egg station. We both had a bit of everything and all of it was quite tasty.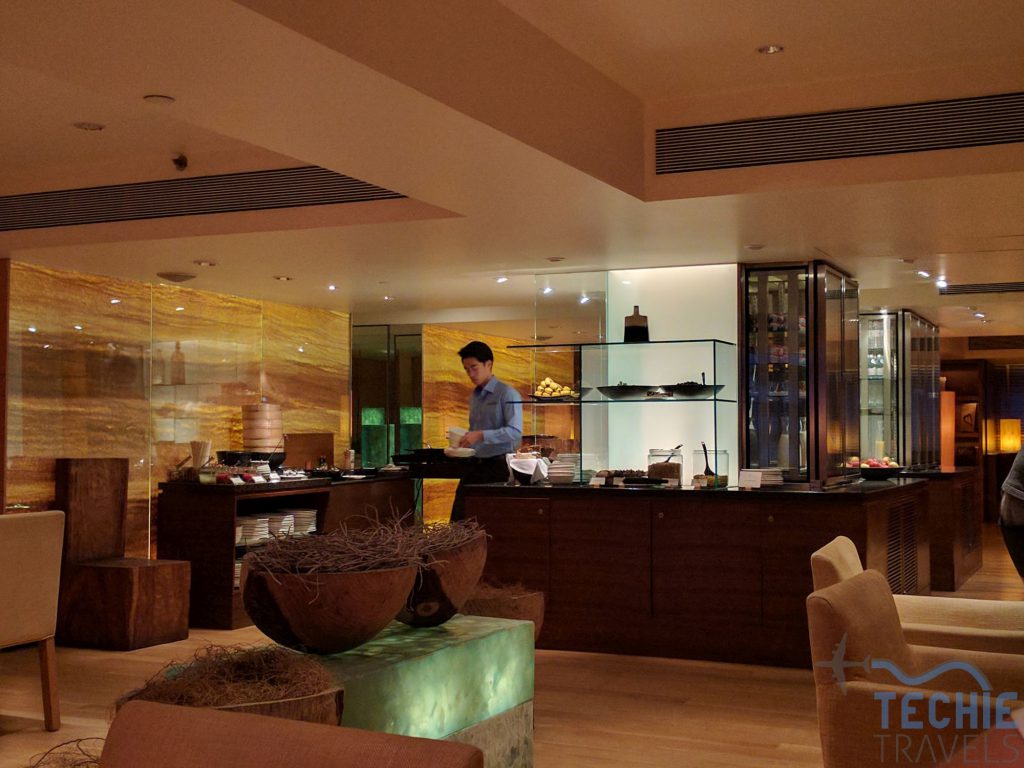 We explored the hotel after breakfast. The hotel layout was a bit confusing. It seemed like there were two towers – one held the hotel and the other was residential to my best estimation. The pool, gym, and spa were on the residential side. That meant we had to walk across the roof, down some stairs, and then over to the pool. This part of the hotel was very nicely laid out with the pool in a garden with waterfalls and fish ponds. The gym was extremely modern with a large choice of cardiovascular and weight training equipment.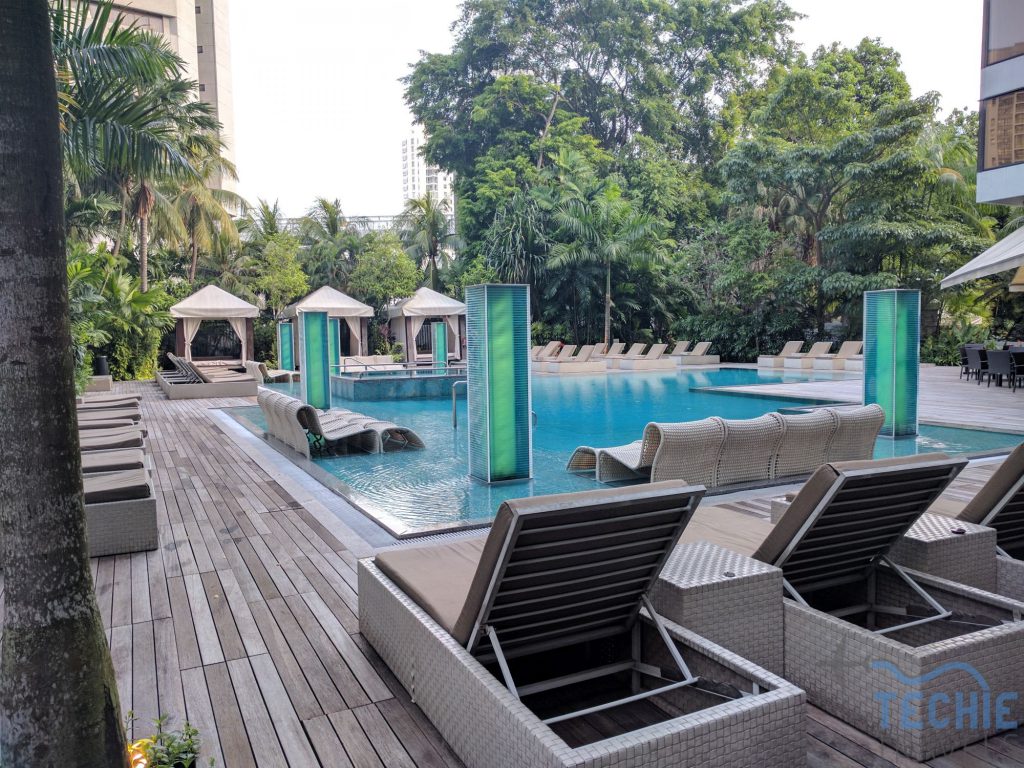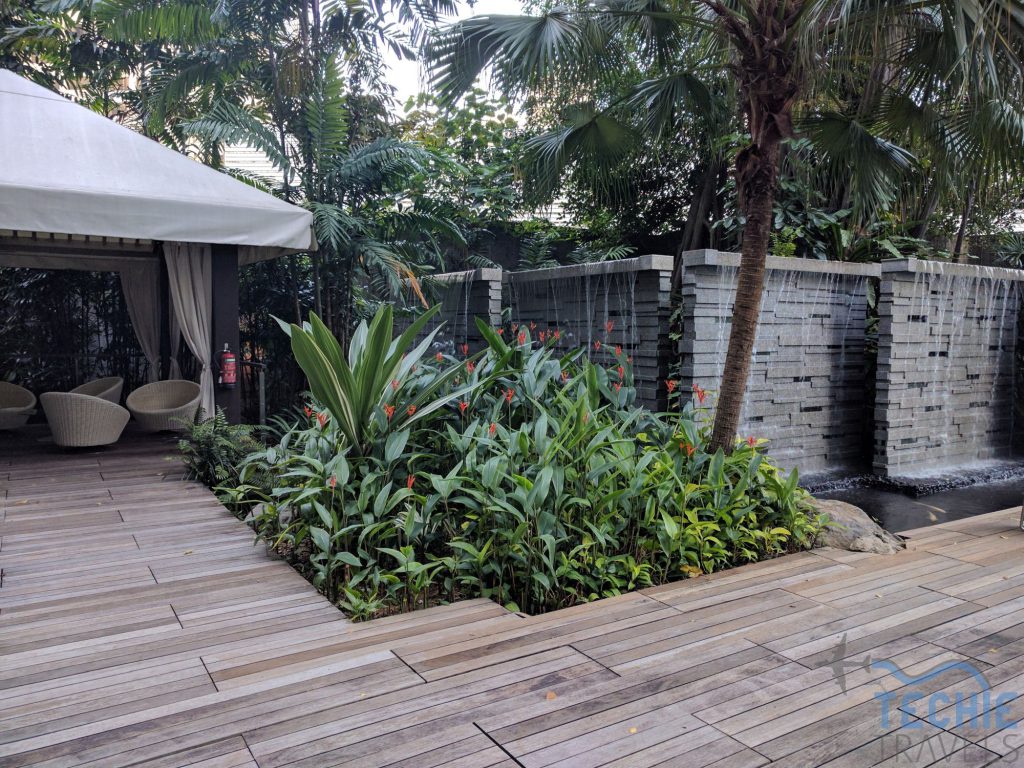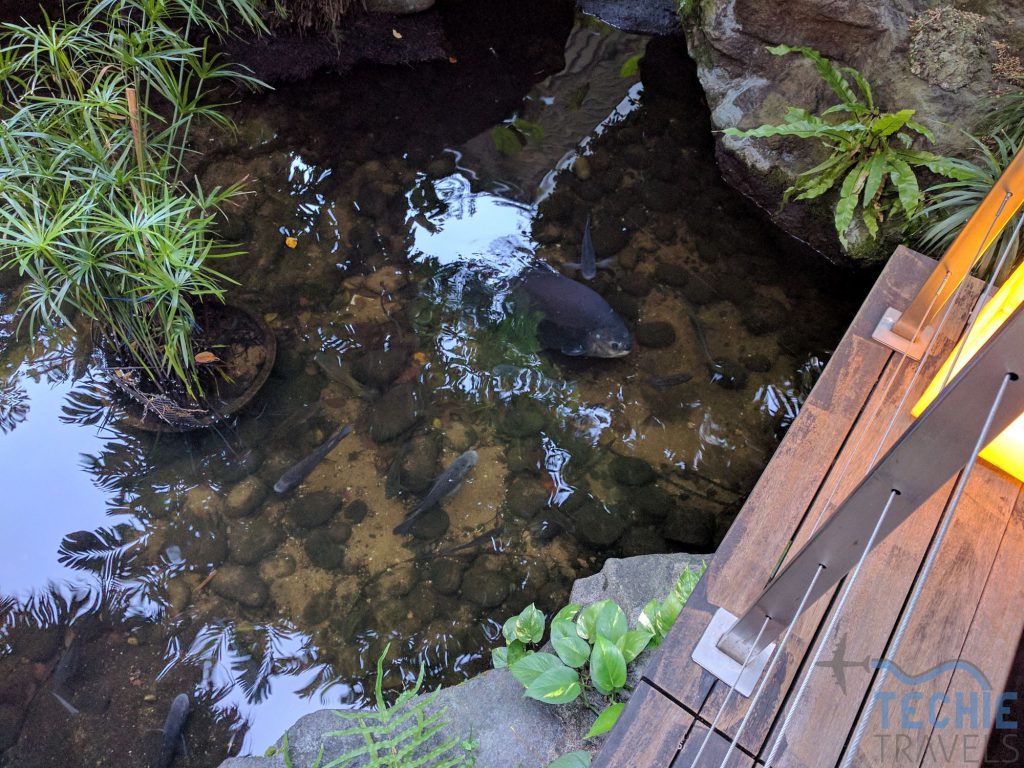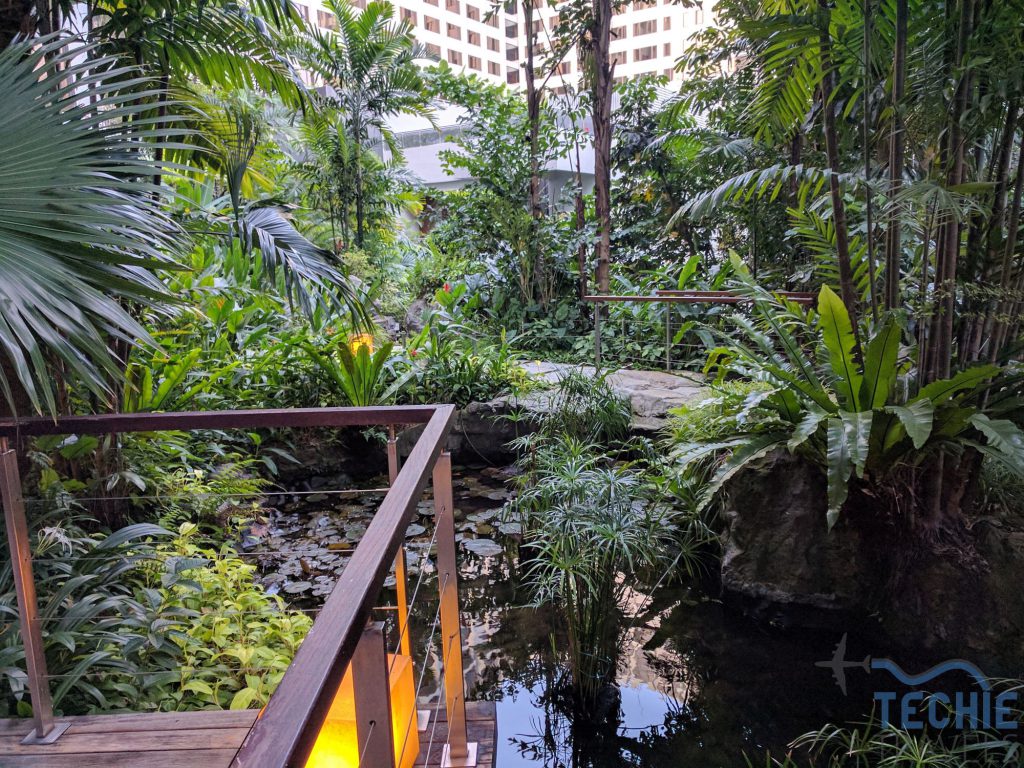 We arrived on Superbowl Sunday (well, Monday in Singapore), and I tried to find the game on the TV. This was the best I could do: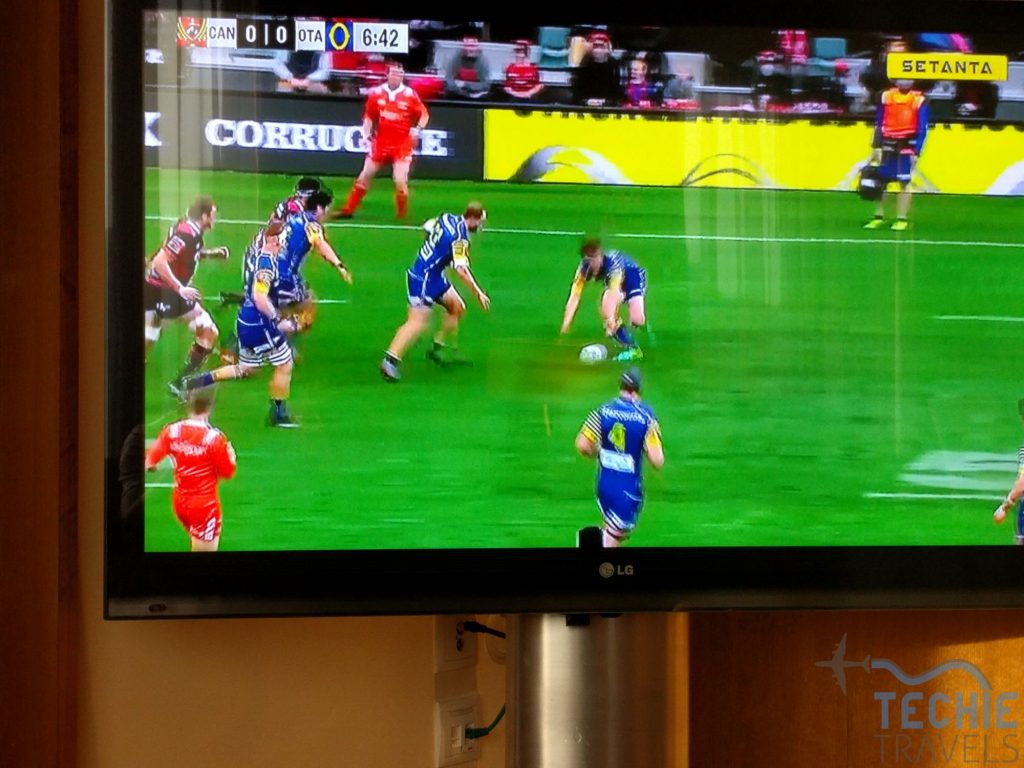 About then, Singapore was beginning to wake up. We went out to begin our exploration.