We began our second day with breakfast at the Club Lounge again – good selection and very good service as well. We then hopped on the MRT to Chinatown.
We took a free walking tour of Chinatown offered by Indie Singapore. You have to sign up in advance through email, but then the tour is completely free apart from a gratuity for the guide should you feel so inclined. Our guide, Wei, was a few minutes late due to a train problem. He had to get off one stop early and run – that is dedication. We then set off on our tour. Wei was extremely knowledgeable and the pride of his Chinese heritage in Singapore definitely showed. Some of the stops along the tour included a Buddhist Temple, a Taoist temple, a government housing project, and a scale map of Singapore. At every location, Wei provided history and excellent insight into local Singaporean culture.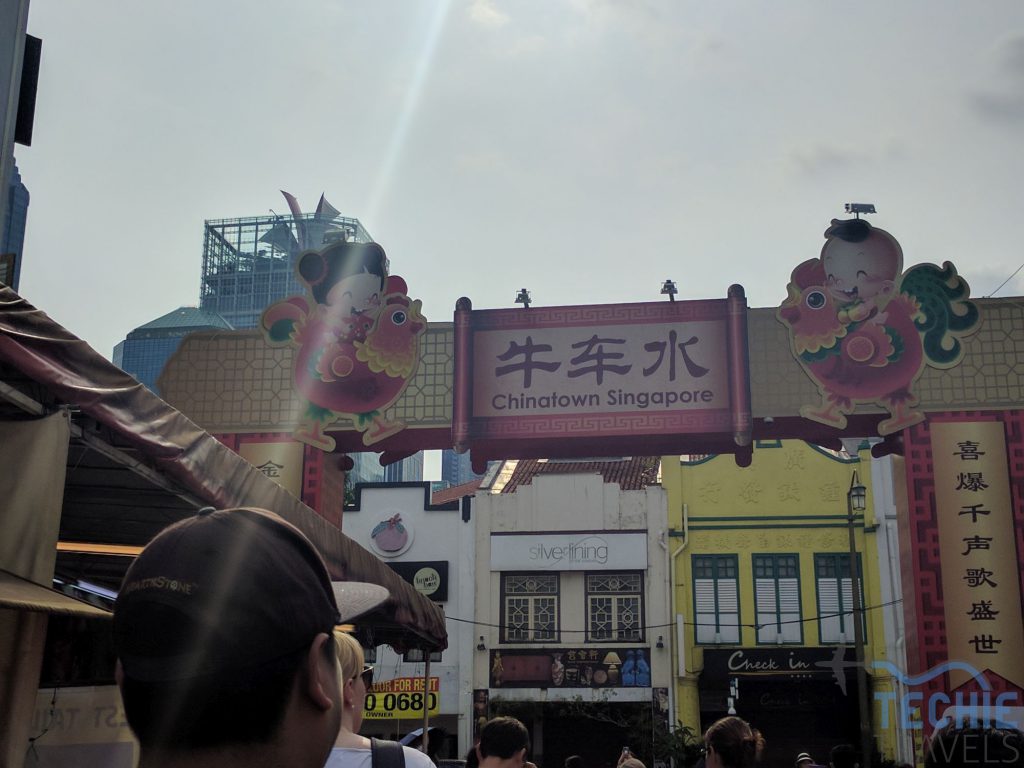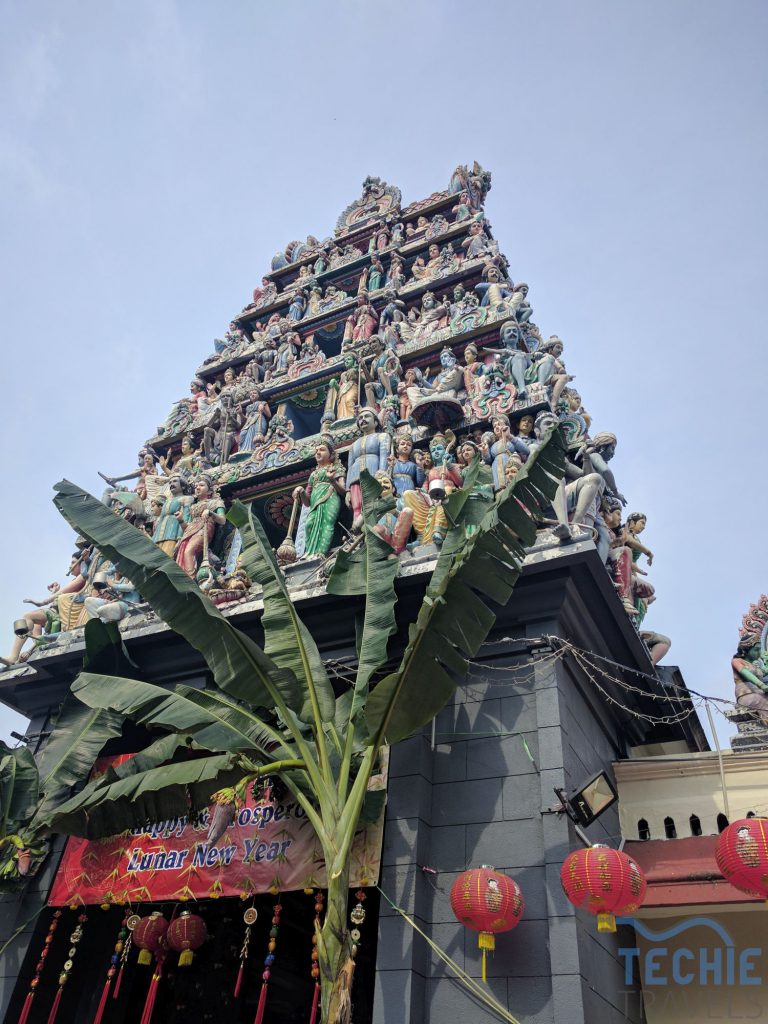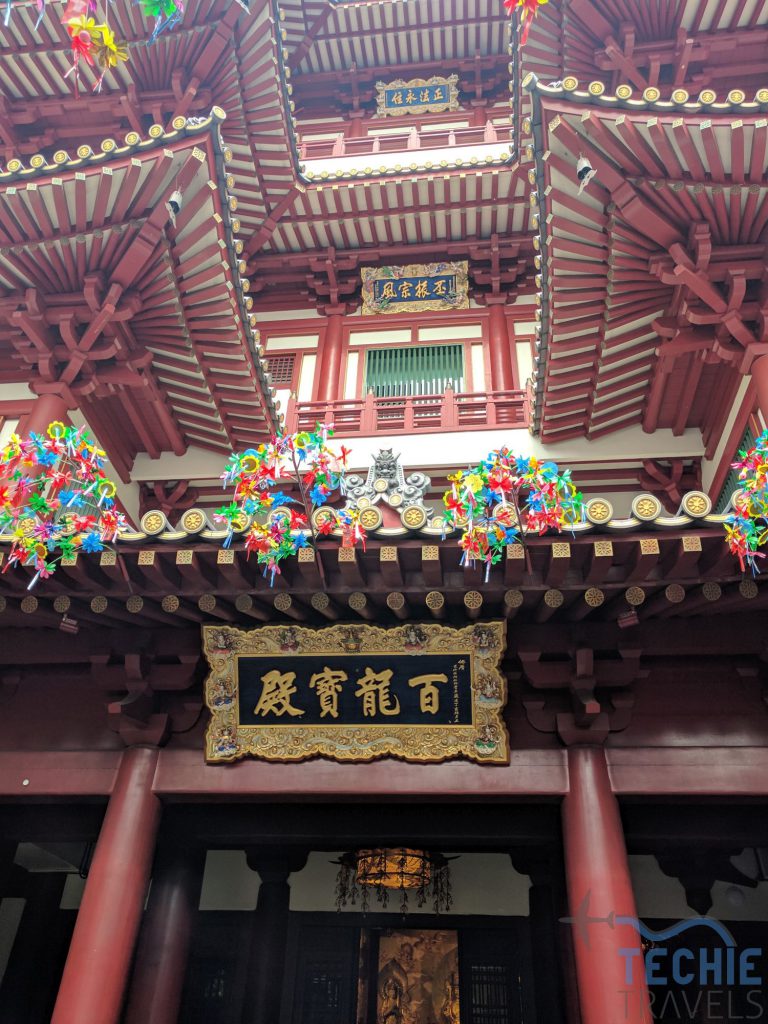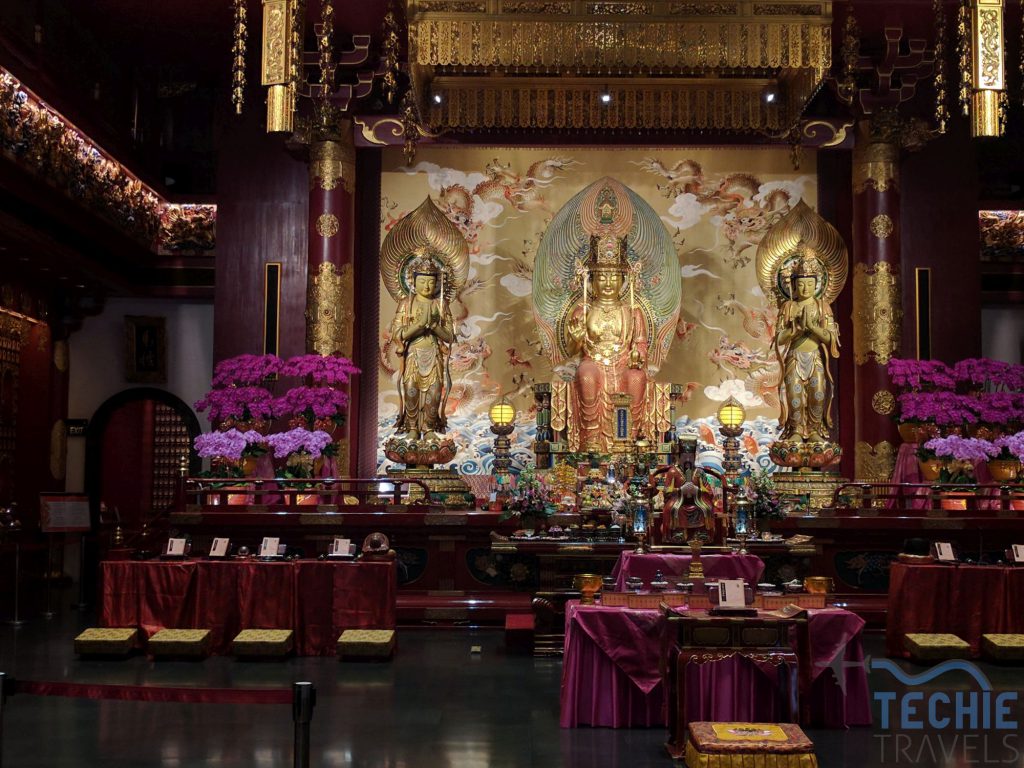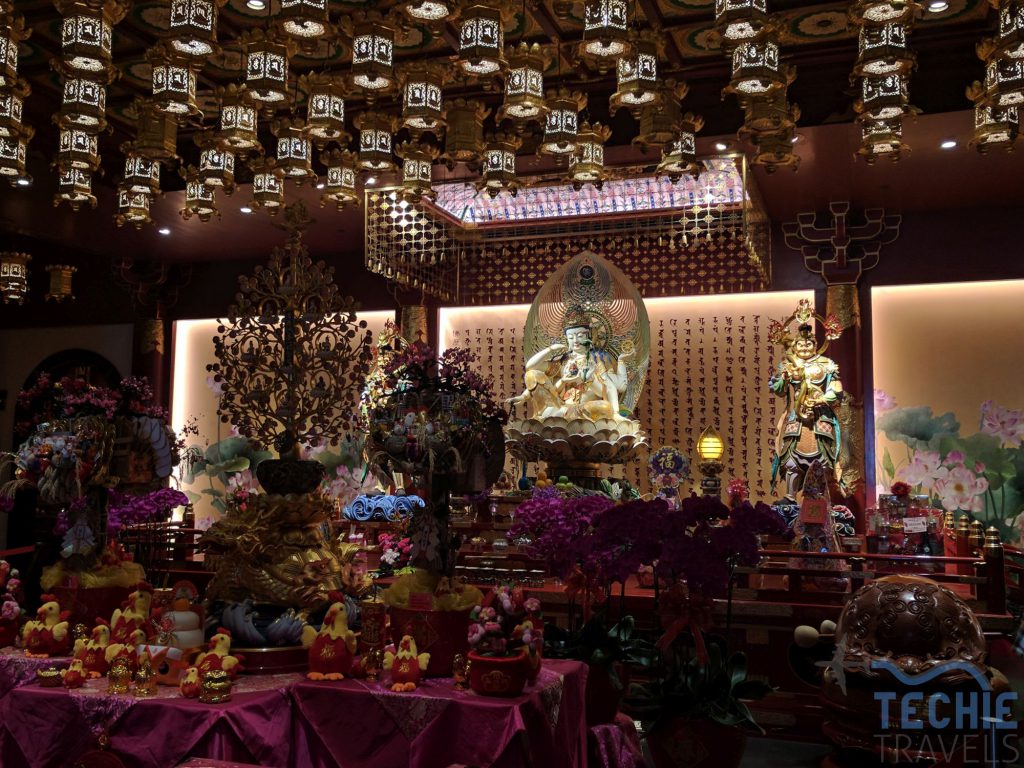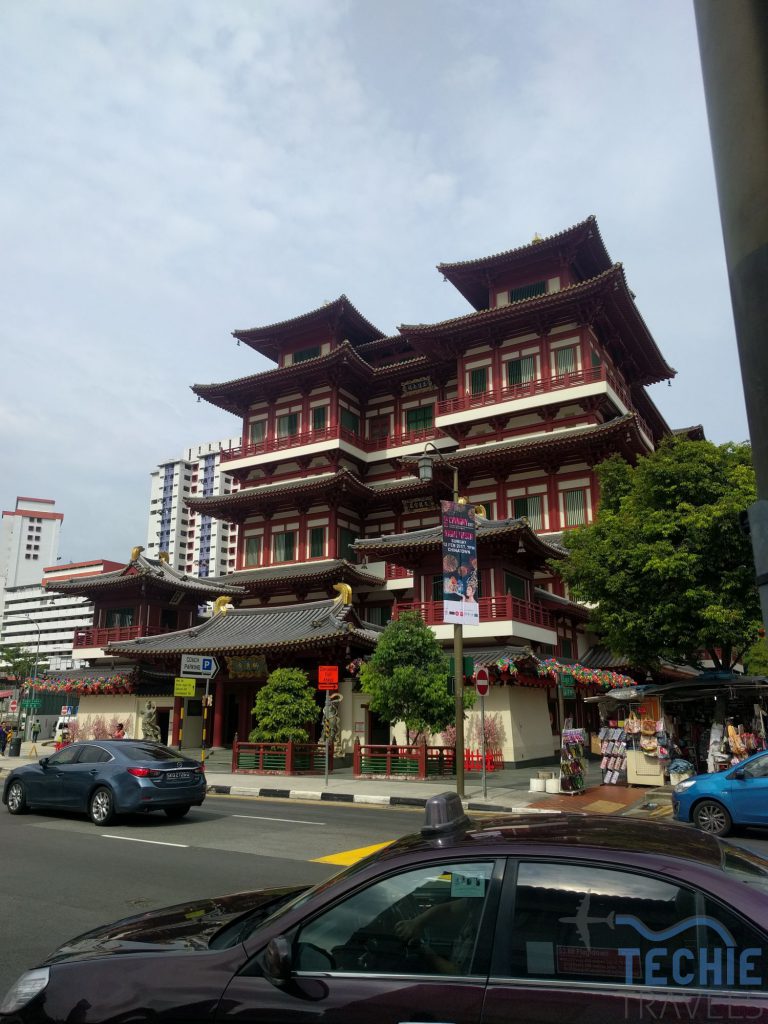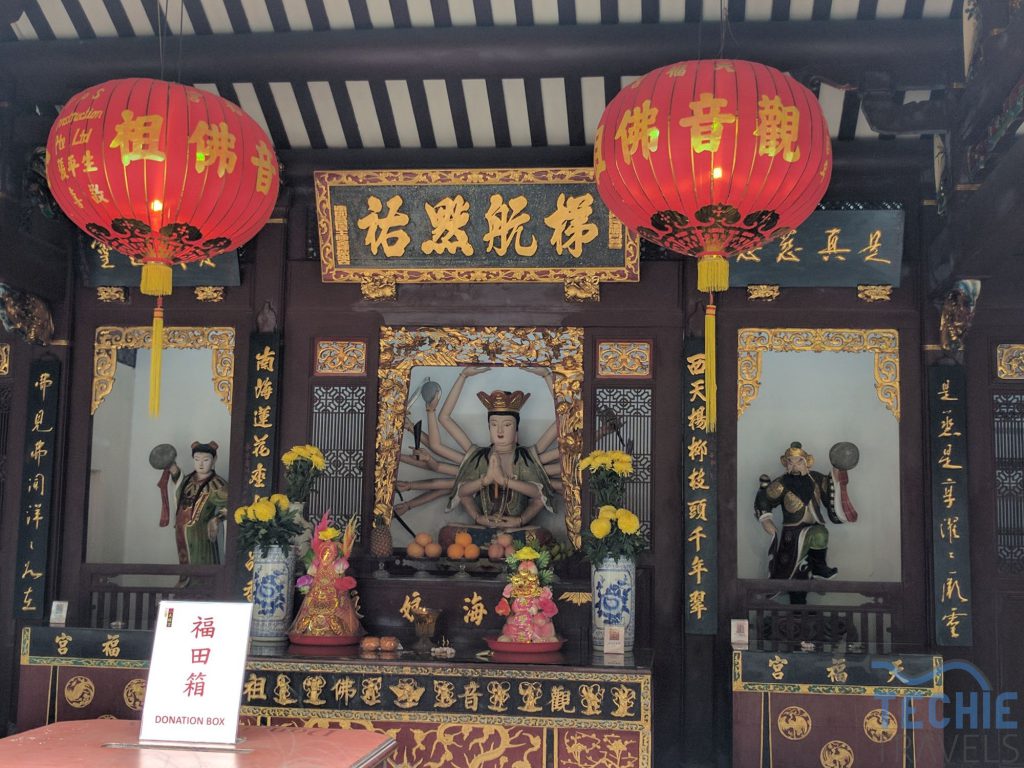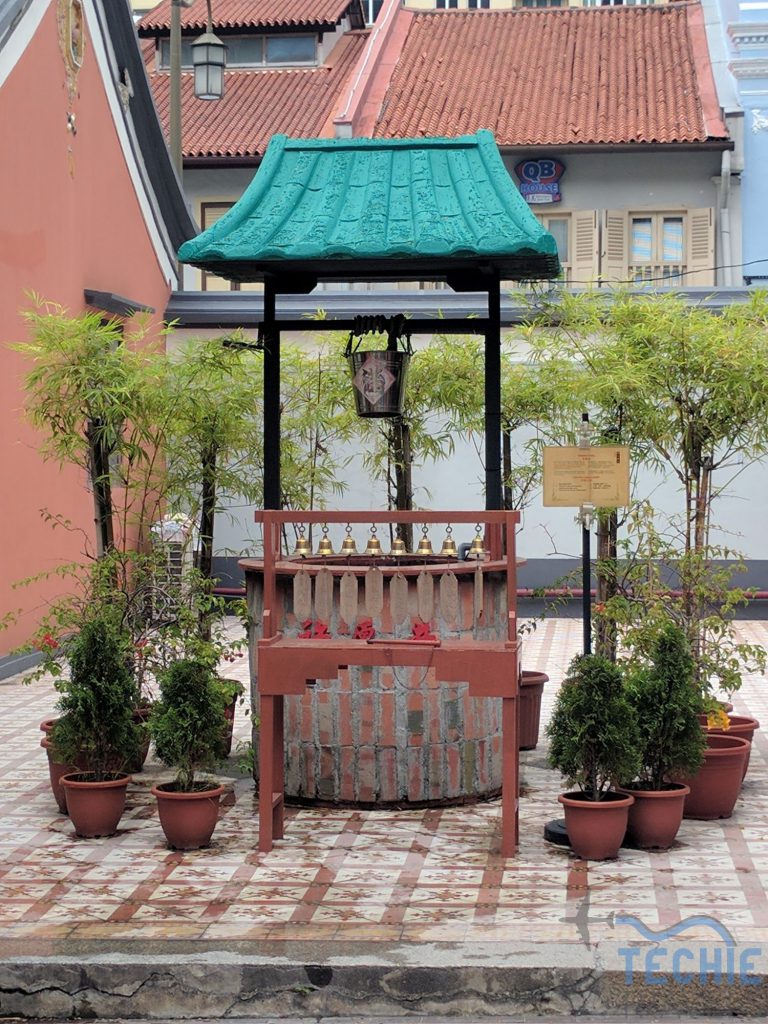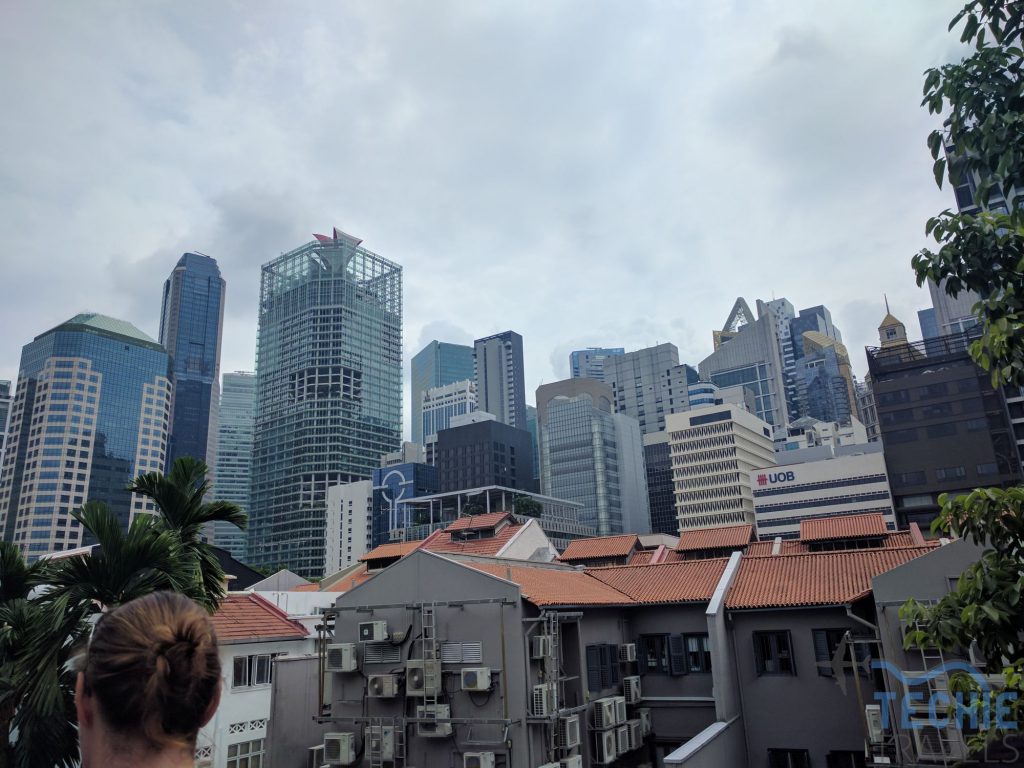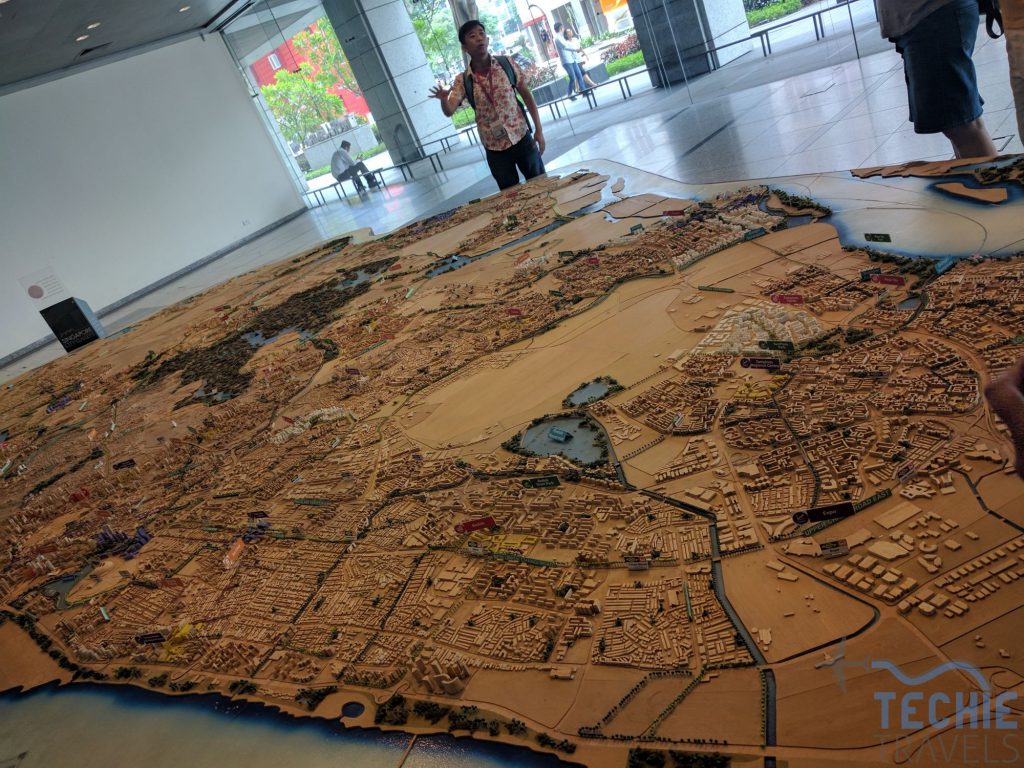 We also made a stop at a hawker stalls for quick snack. We got the Chicken Rice from a stall that was made famous for competing against Gordon Ramsey. It was excellent.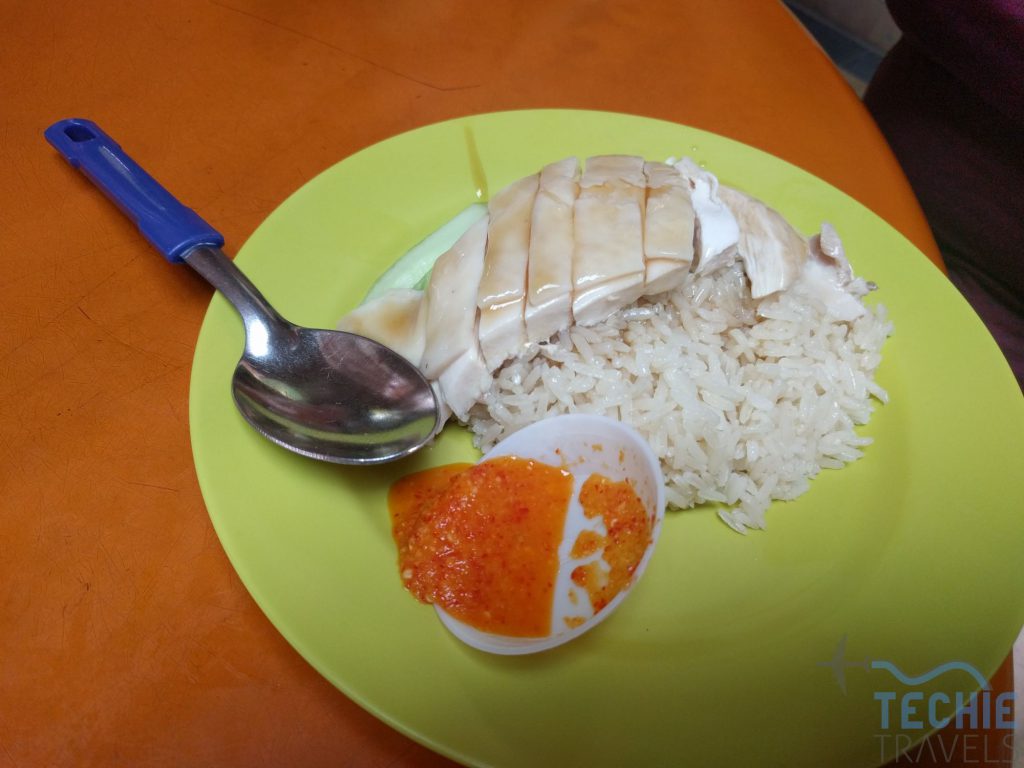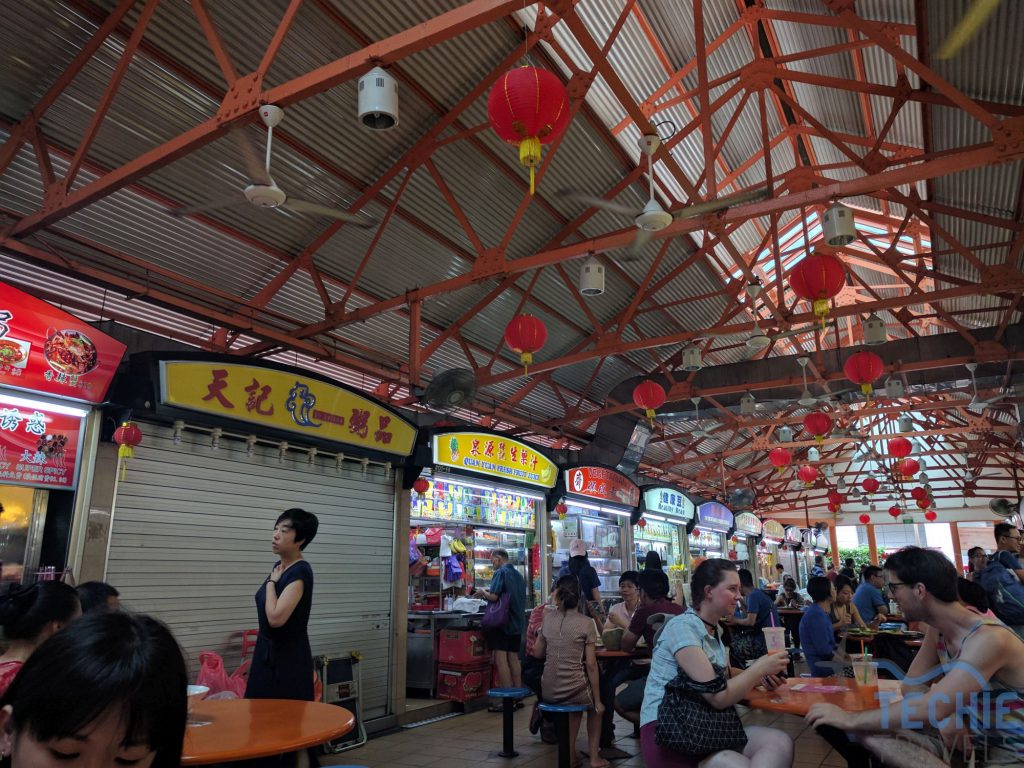 All in all, I would definitely recommend the tour. It showed off many of the highlights of Chinatown as well as gave insight into daily life in Singapore.
At the conclusion of the tour, we got back on the MRT and headed to the botanic gardens. Luckily, it had just finished raining by the time we arrived. The botanic gardens are expansive with many different sections to explore. We also had a close encounter with some wildlife.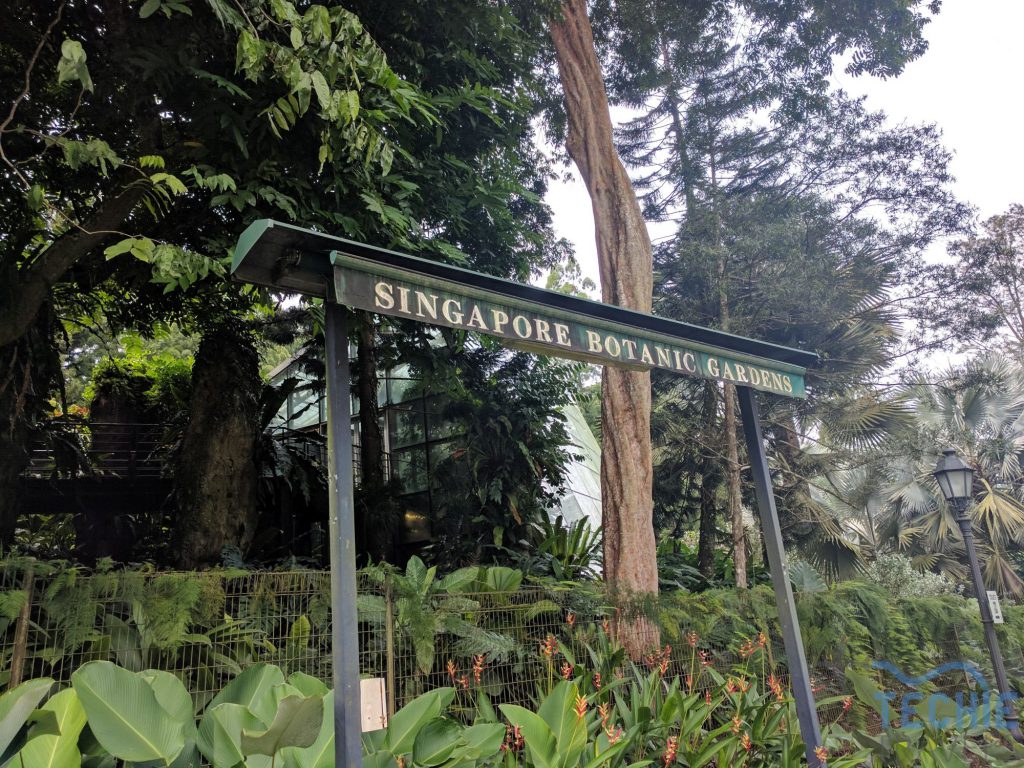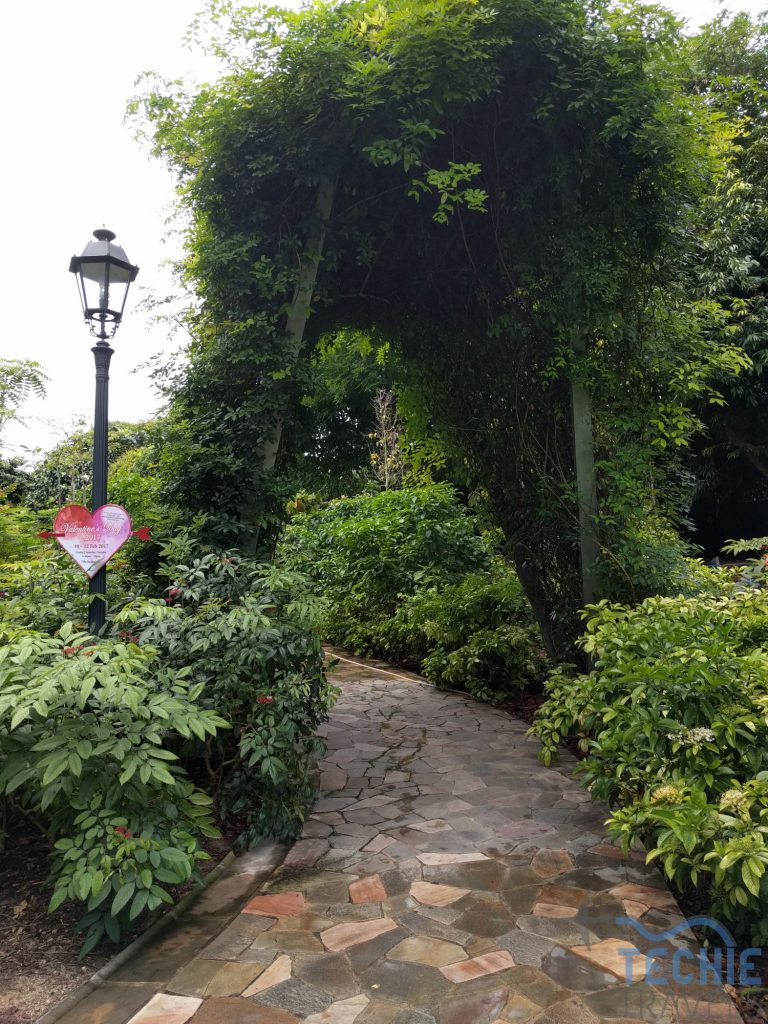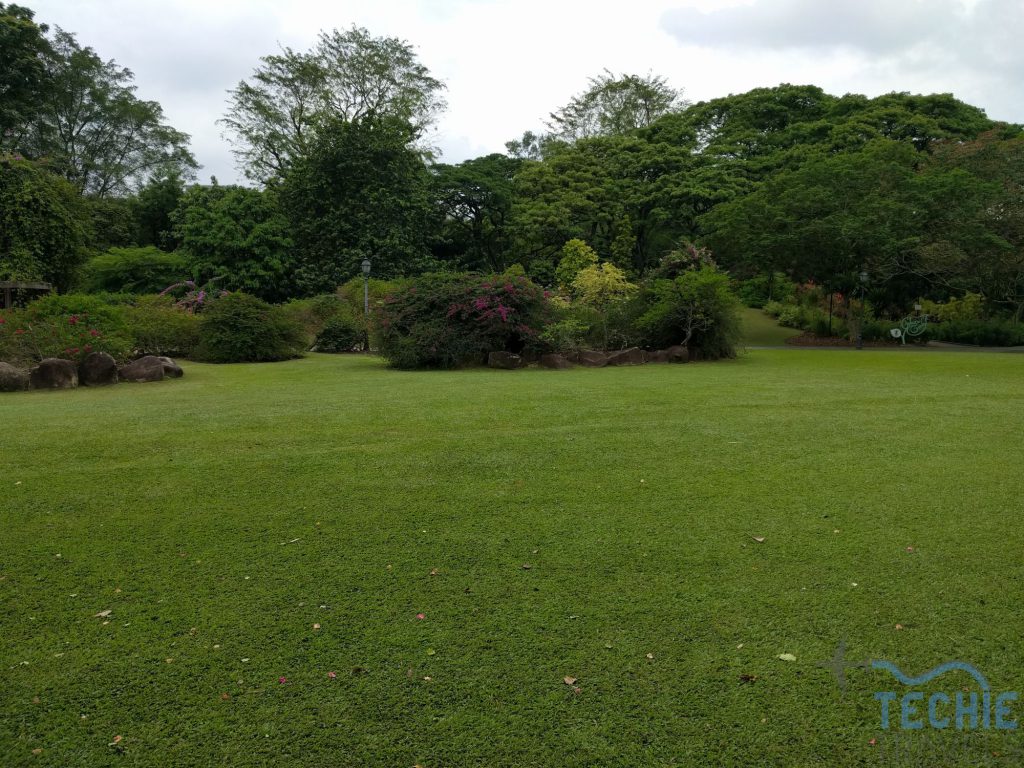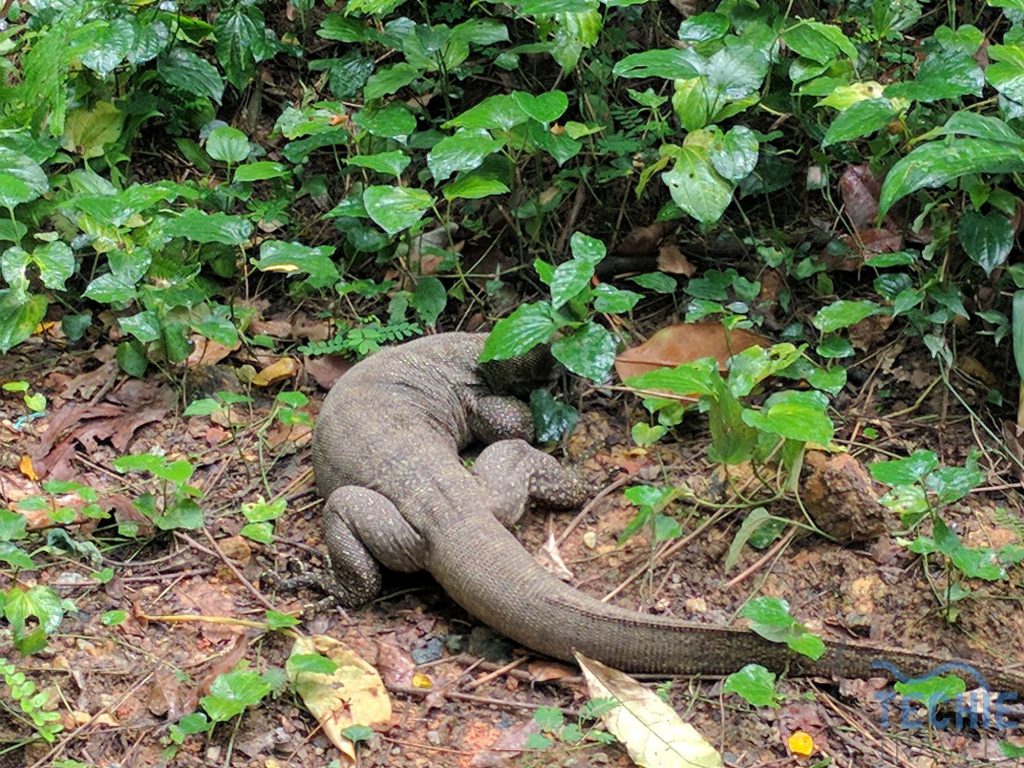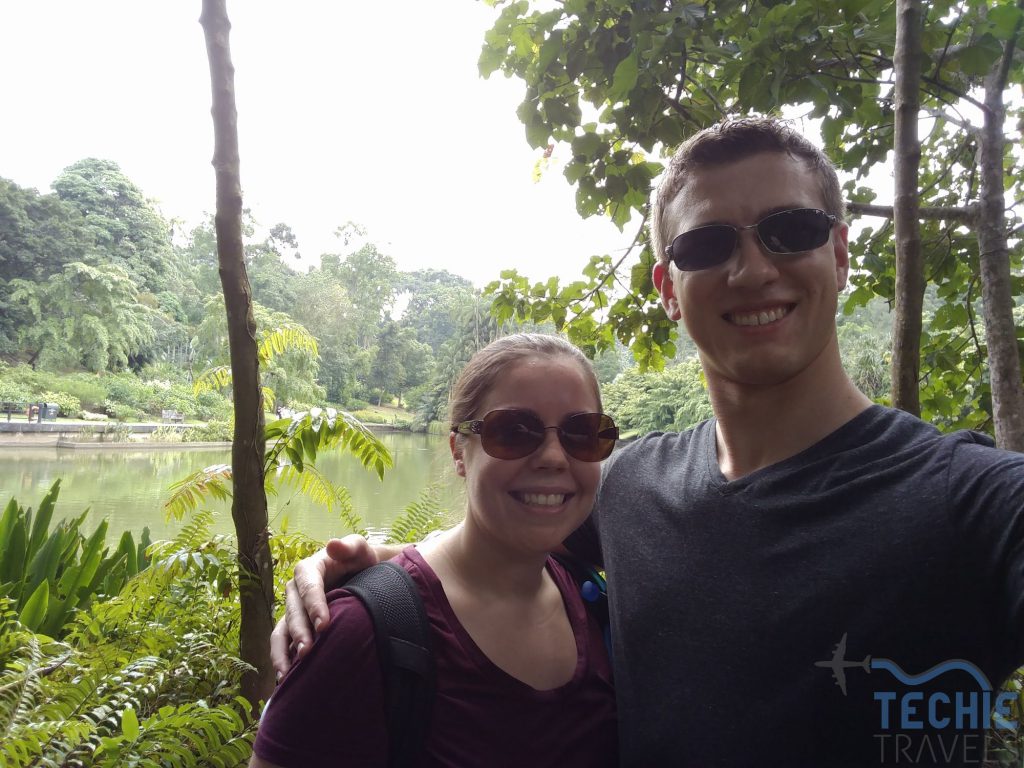 We also visited the National Orchid Garden which is a part of the botanic gardens. It was absolutely beautiful. We have greenhouses in North America to elevate temperature and humidity so tropical plants can grow. Here, they had a cool house to grow more temperate plants.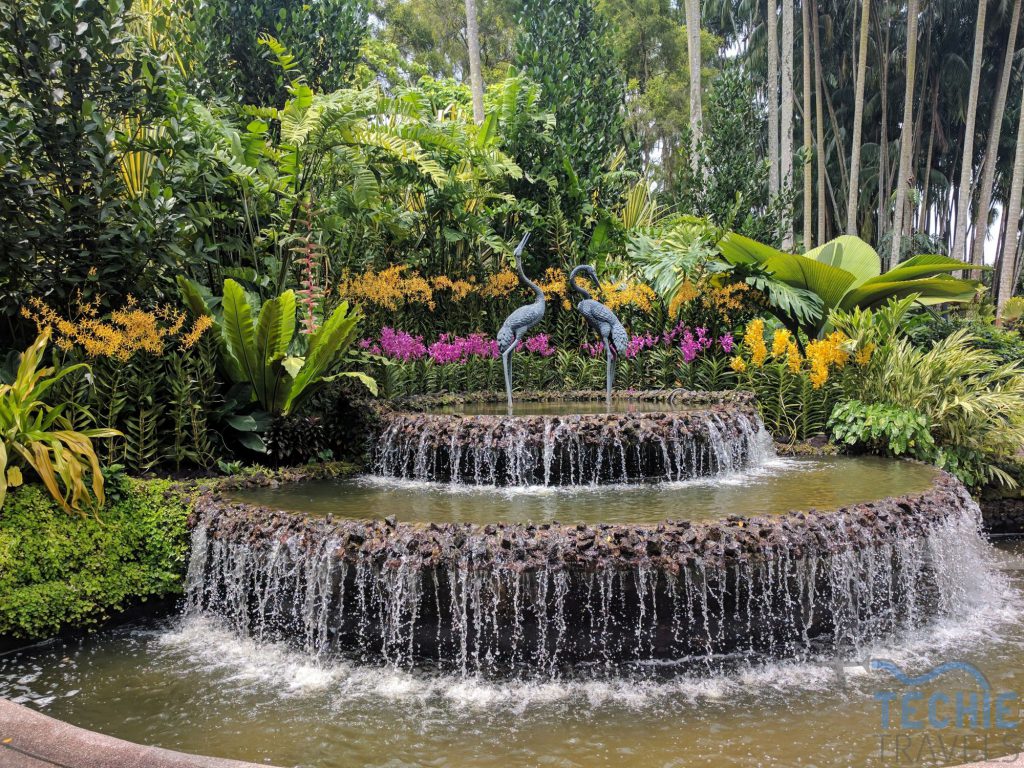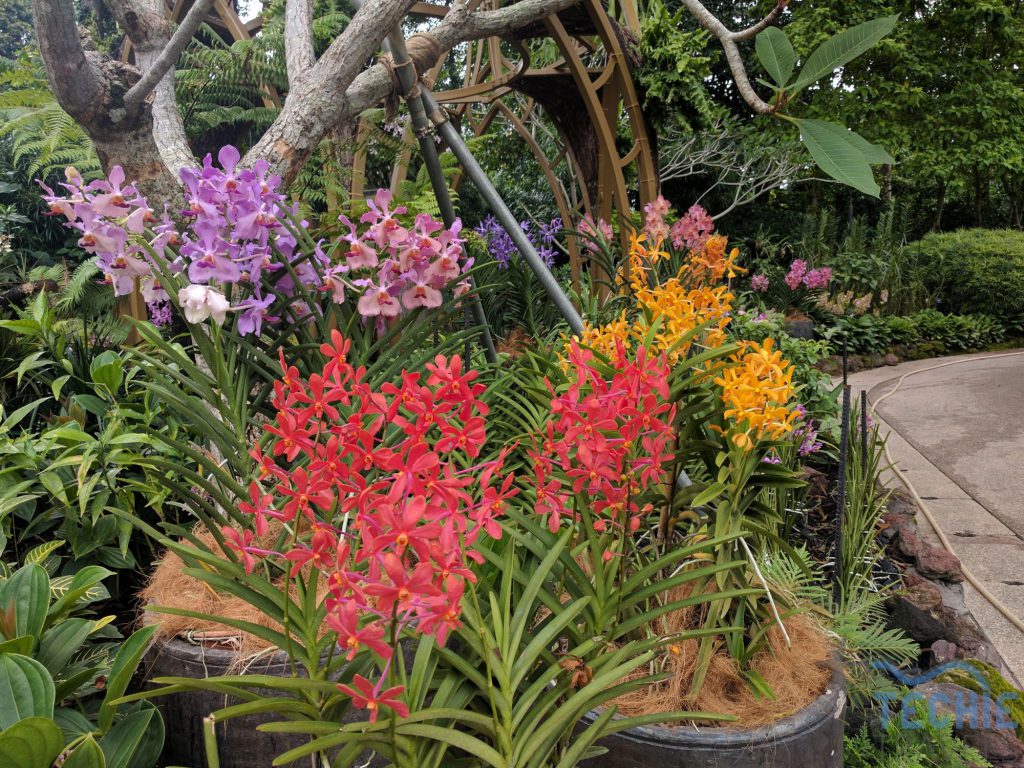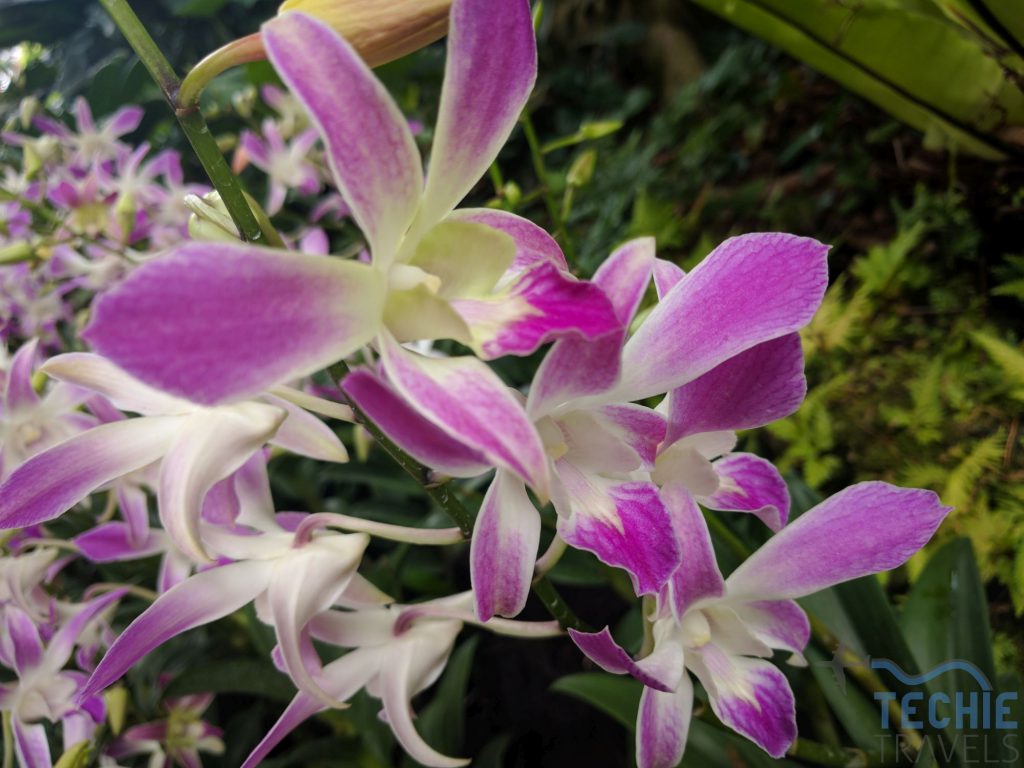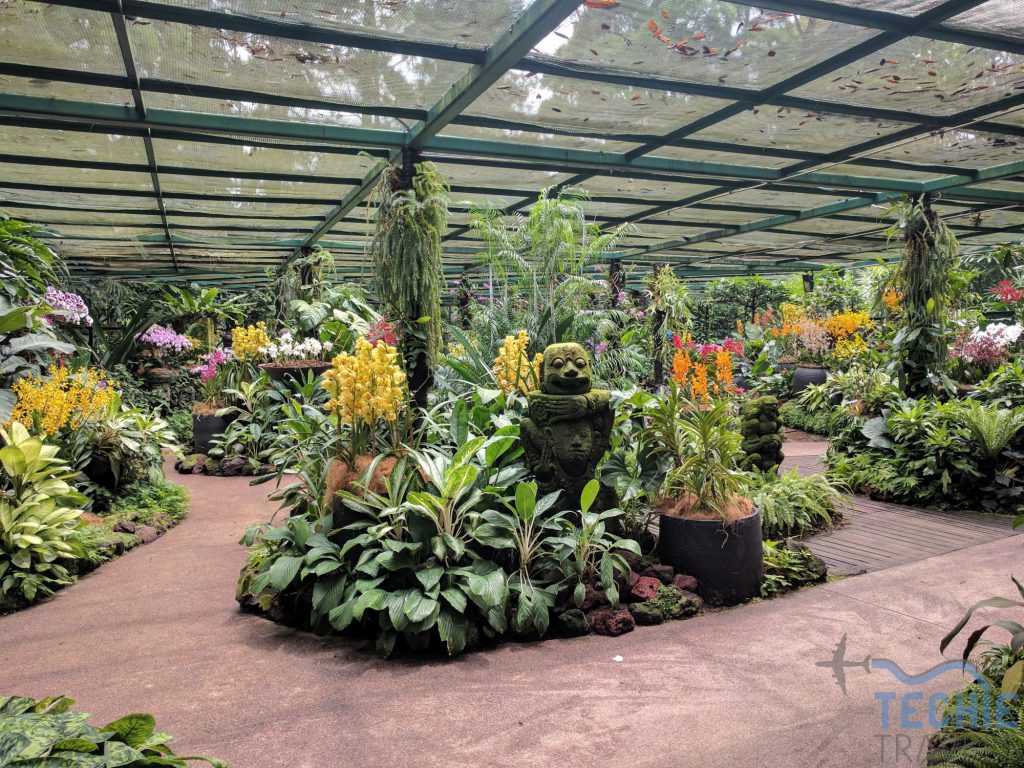 At this point, we were both very hot and exhausted, so we headed back to the hotel for a quick break. On the way back, we decided to visit a mall near our hotel for a quick meal. We found the Lucky Plaza which was definitely a more local experience. We got some chicken and pork rice in the basement. It was very good and also fun to get the more local experience.
At this point, Samantha also decided to get a manicure and pedicure. We found one in the mall and then the person informed her that they have to take the elevator to somewhere else. As the elevator doors closed, I was only slightly worried I would never see her again since it seemed like the start of a "Taken" movie. When I got back to hotel, I got a text that she needed more money and different shoes. Hmm, more money sounds like stage 2 of "Taken". So I trudged back out again to the mall, feeling only slightly leery and trying to channel Liam Neesen. I dropped her stuff off at a completely normal nail salon (whew) and then finally got to relax.
We had hor d'oerves at the hotel again. We weren't quite ready to settle down for the night yet, so we took the MRT over to the Raffles Hotel to see what it was like. It was a beautiful hotel, but not much else to do besides walk around and take pictures. We were not feeling like getting the traditional Singapore Slings.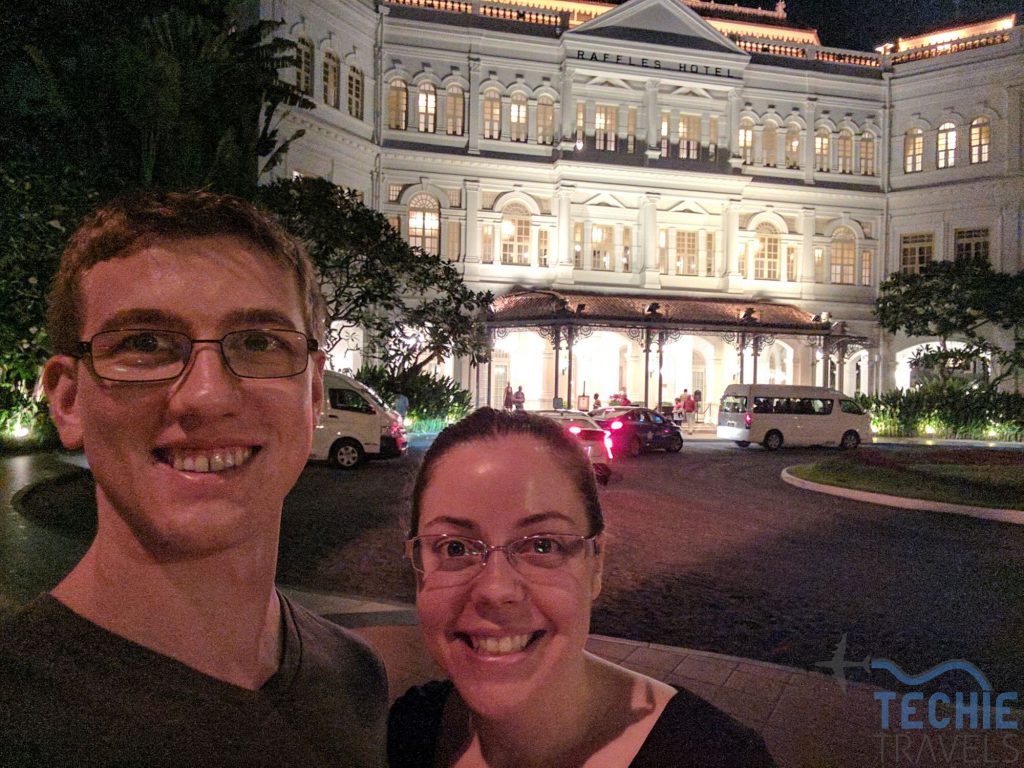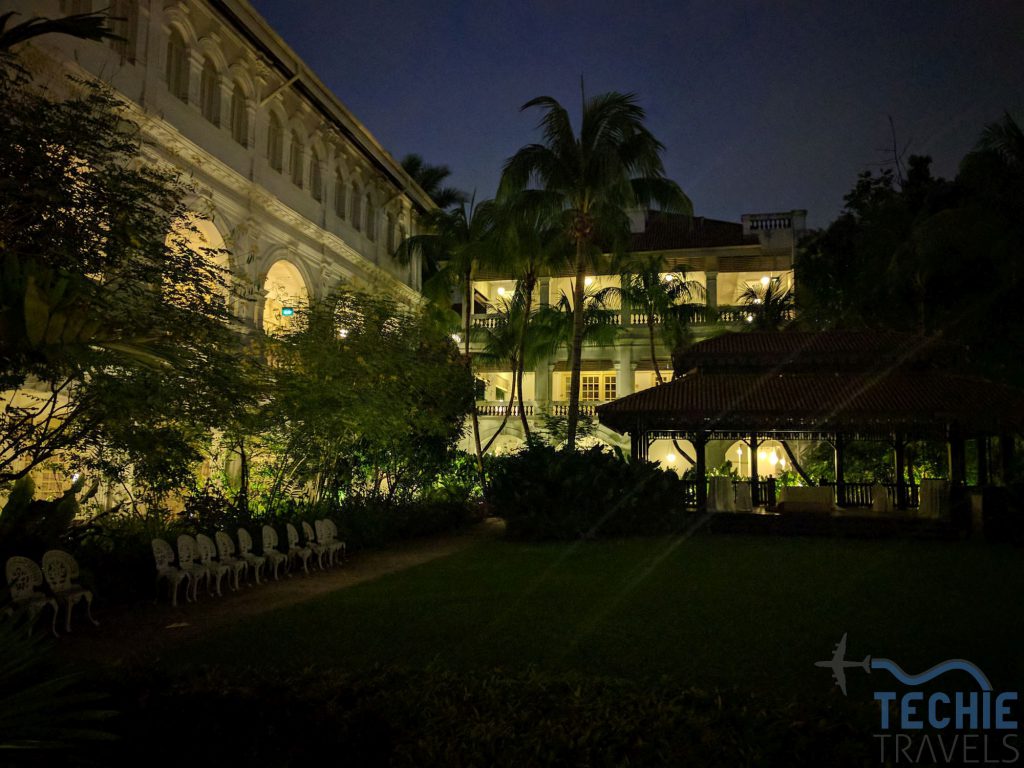 We walked through the mall that was nearby and then headed back to the hotel for the night.