We were both up pretty early. Our plan was to go to the gym first thing in the morning, but it was completely packed. So we went for breakfast instead and then found some chairs by the pool to swim and read. Sam managed to get very sunburned the first day. This seems to be a common occurrence on our trips. Of course, it was my fault because I wanted to stay by the pool too long.
We had some lunch – pizza, burger, and desserts – and then went to the port talk for Nha Trang. There was some interesting information; however, I didn't really need to see pictures of the main tourist sites since we would be going to see them anyways. We played some cards for a while and then went to the past-guest party. There were a lot of past guests as the theater was about 2/3 full. They had a few giveaways, the orchestra played and the singers performed a few numbers, and then they gave out drink coupons.
This evening was the first formal night. We had purchased the all-inclusive photo pass ($99 before cruise) which we thought was a great deal given portraits are $25 each. So we got dressed up early and had photos taken at all 7 of the locations and at the champagne pour.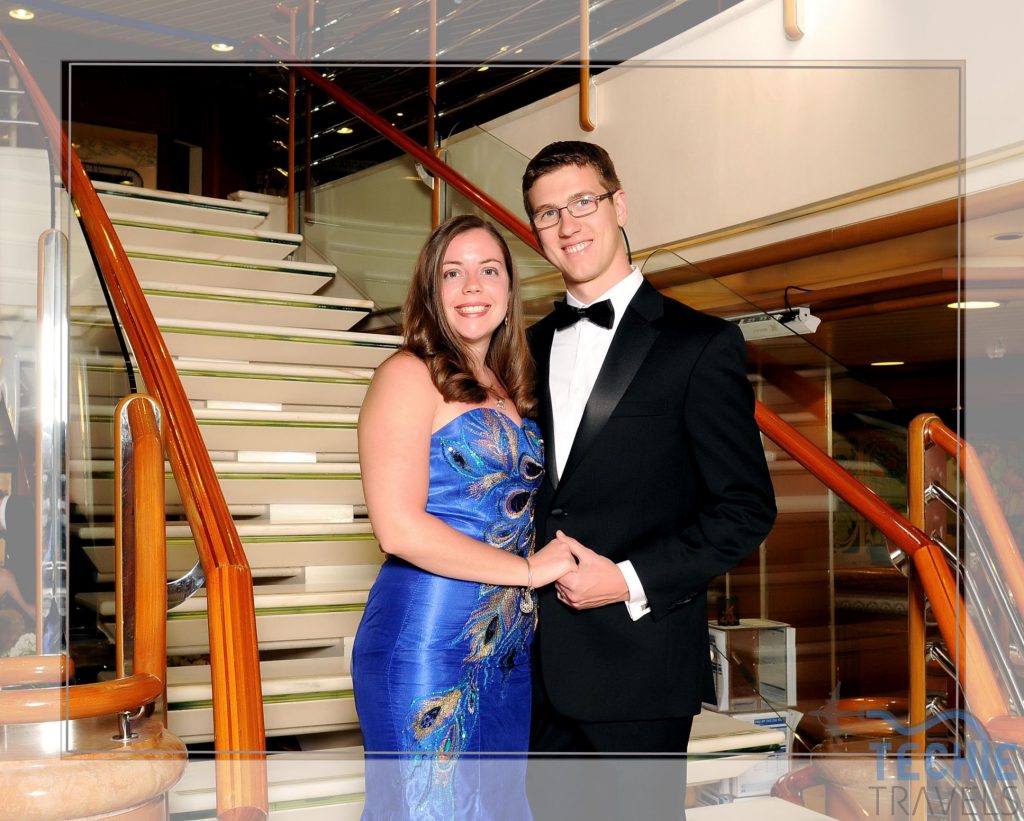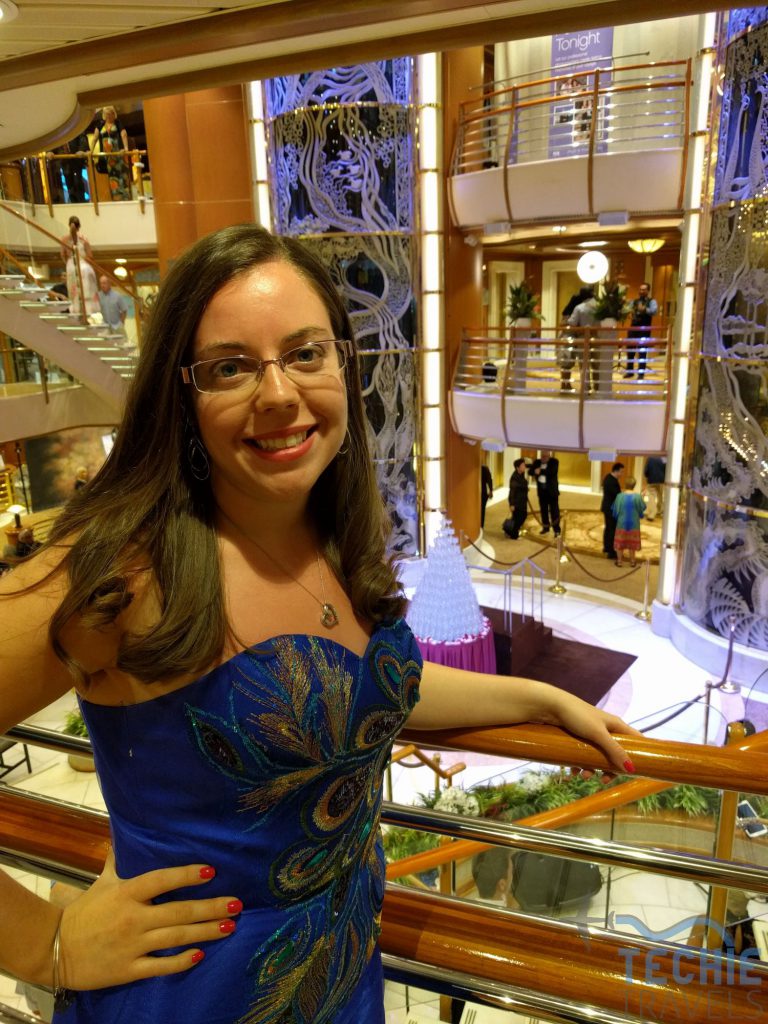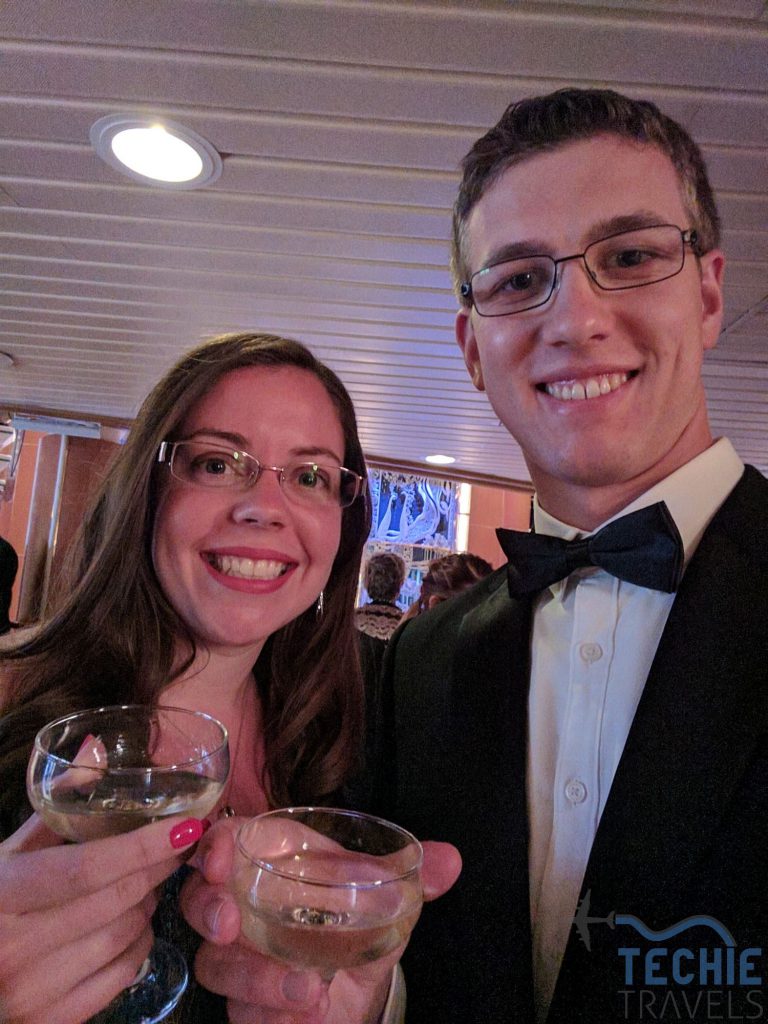 We then headed off to dinner. I really liked that they had at least one choice of local cuisine on the menu every night. It sometimes feels like you are missing out on the local food scene when you take a cruise since all the meals are provided and catered to American tastes. I really appreciated the effort to provide dishes with more local flavor, and I took advantage of the this several nights in the dining room. I did not feel like I missed out too badly on the Southeast Asia cuisine.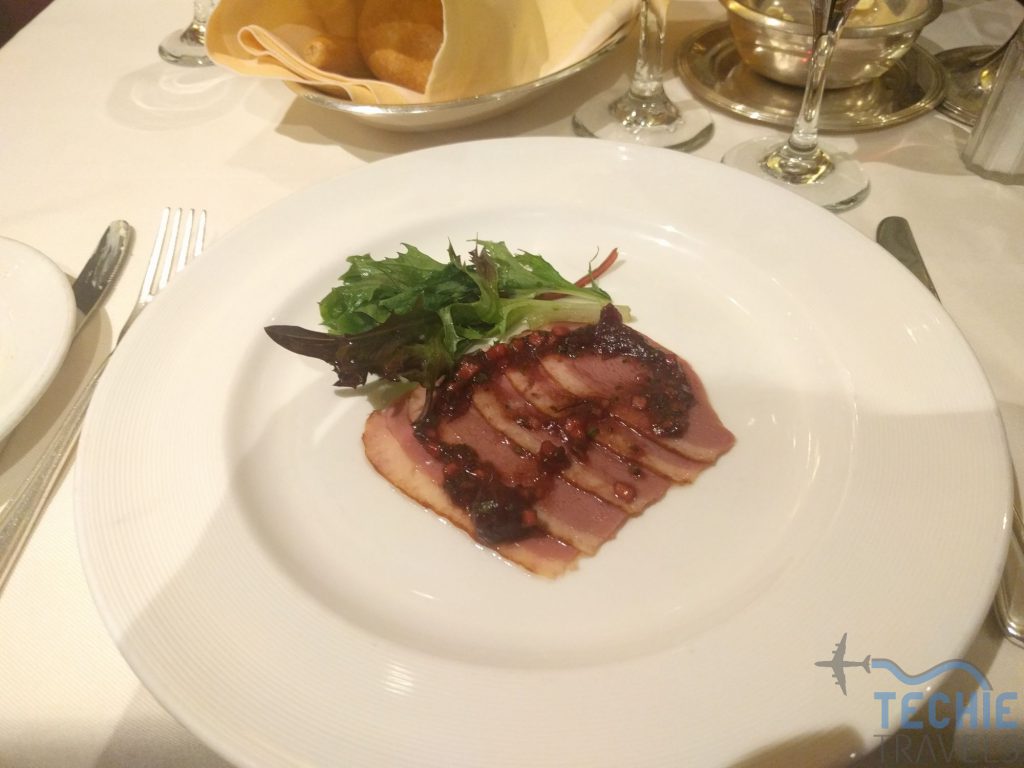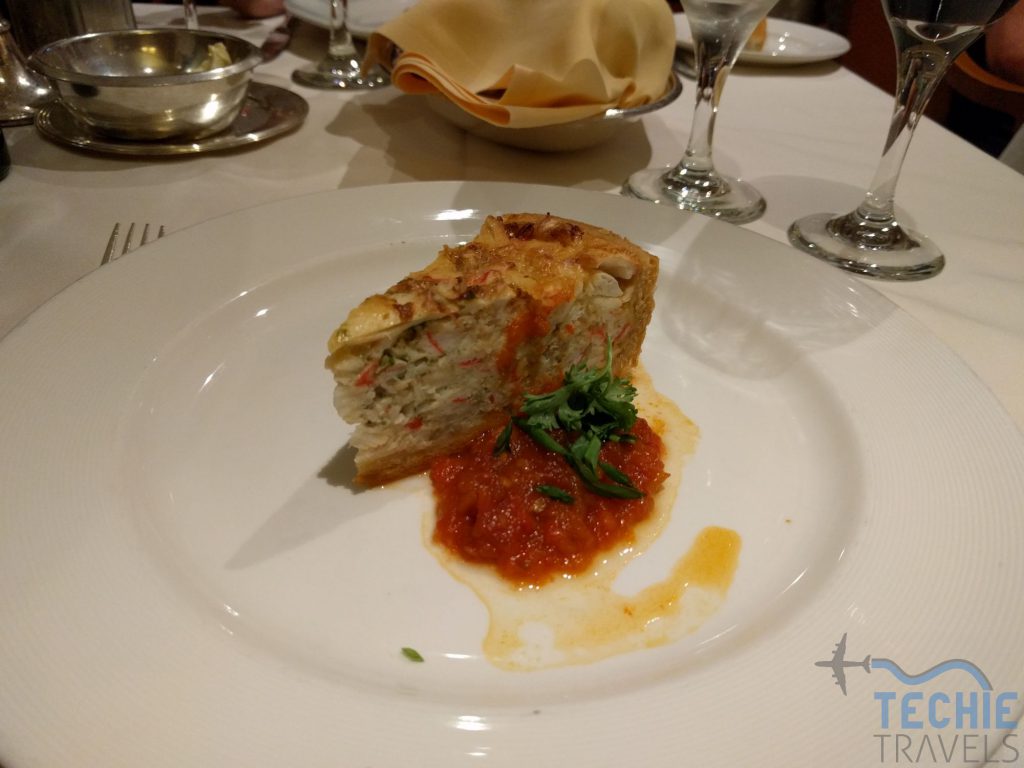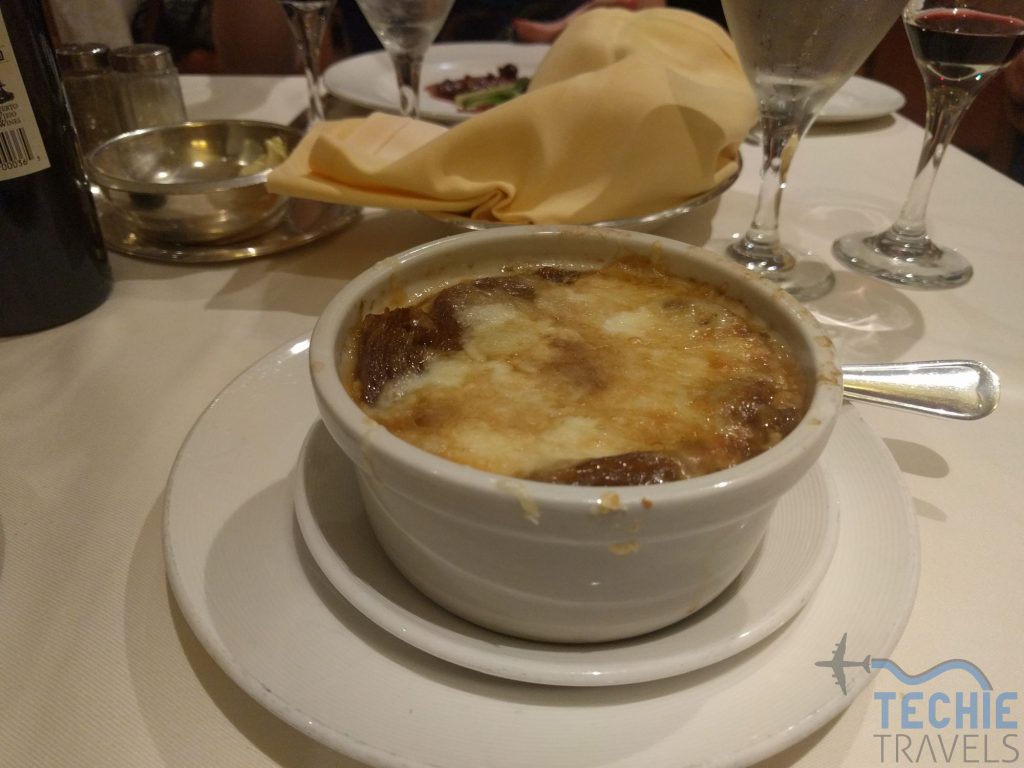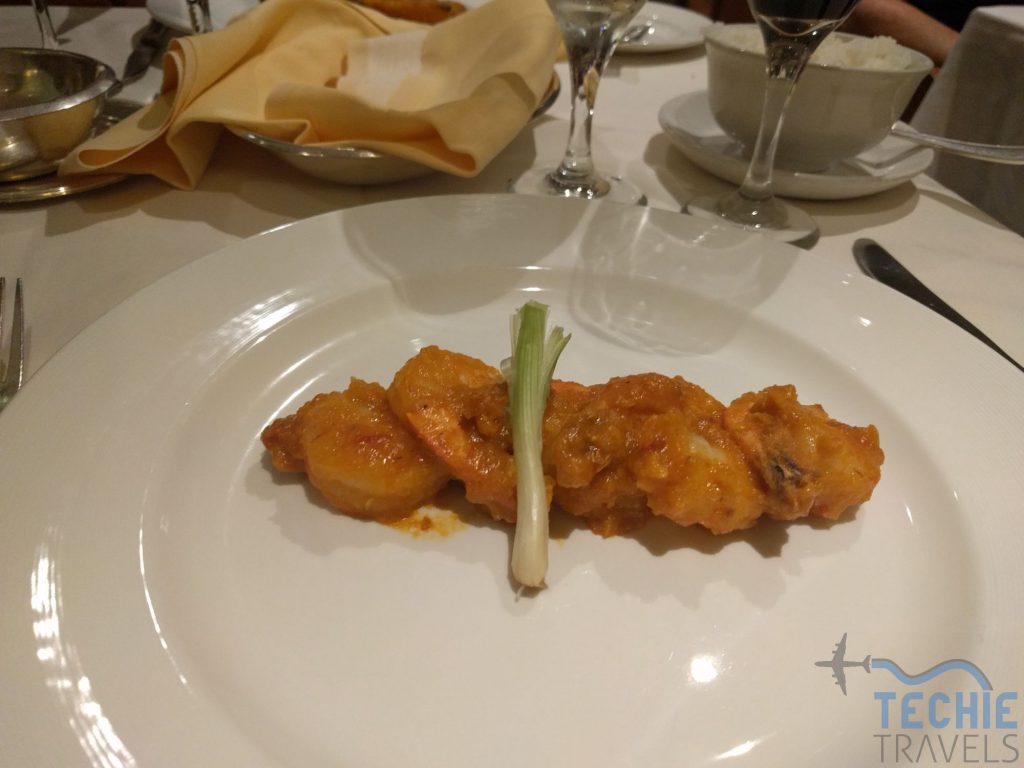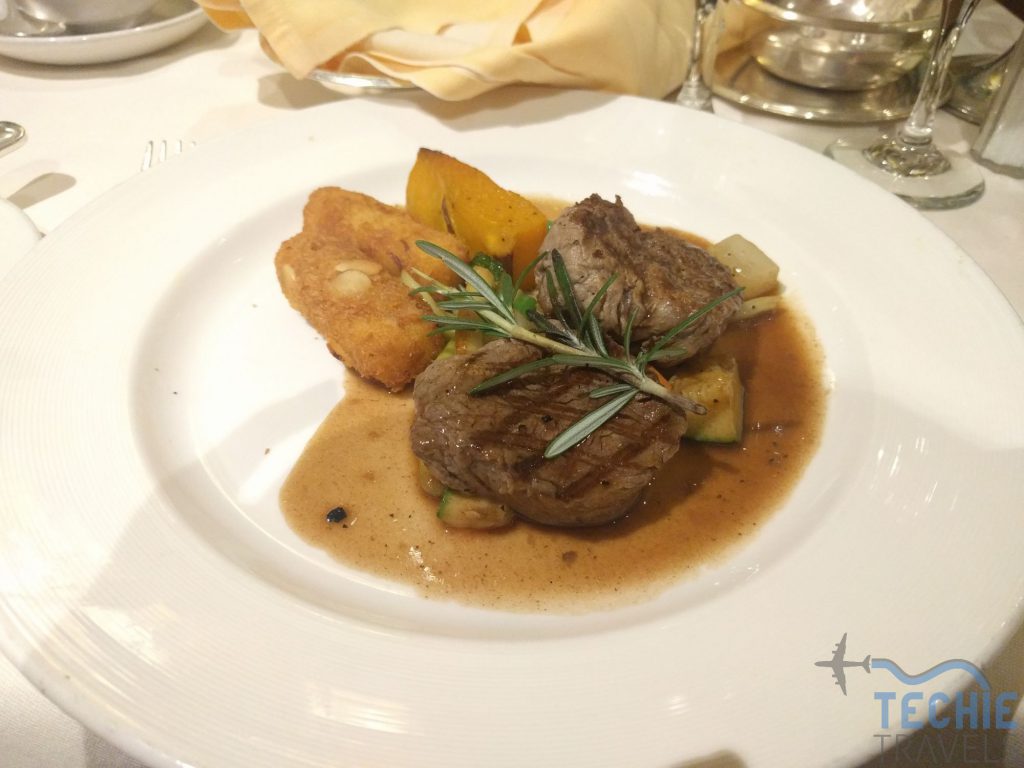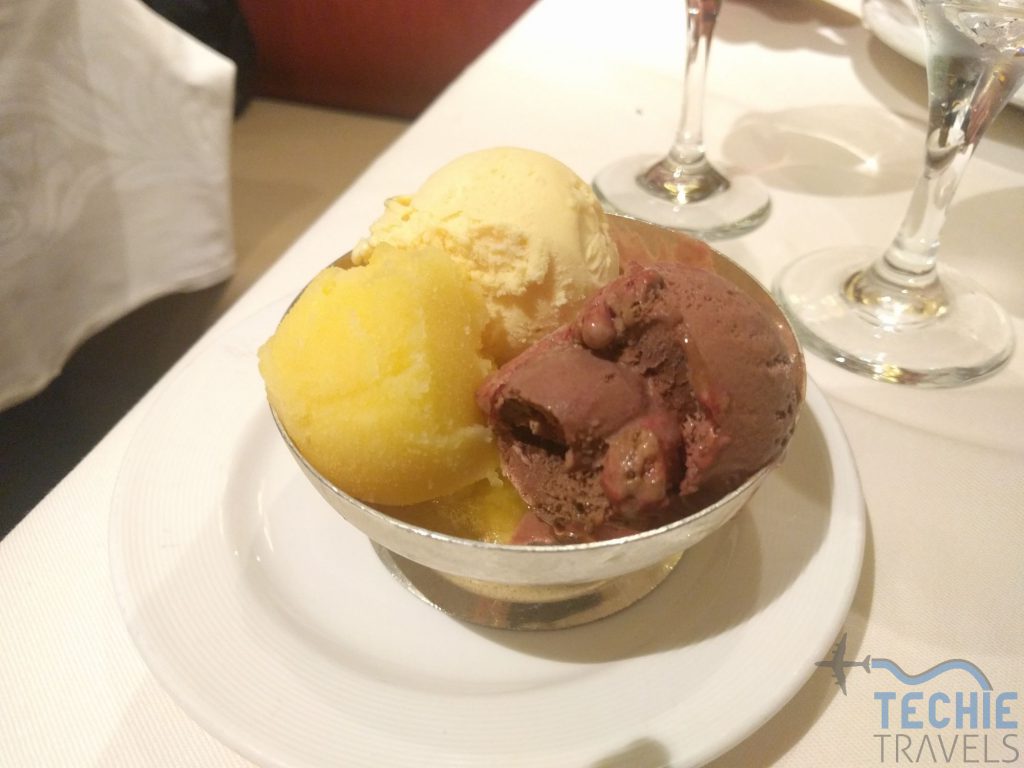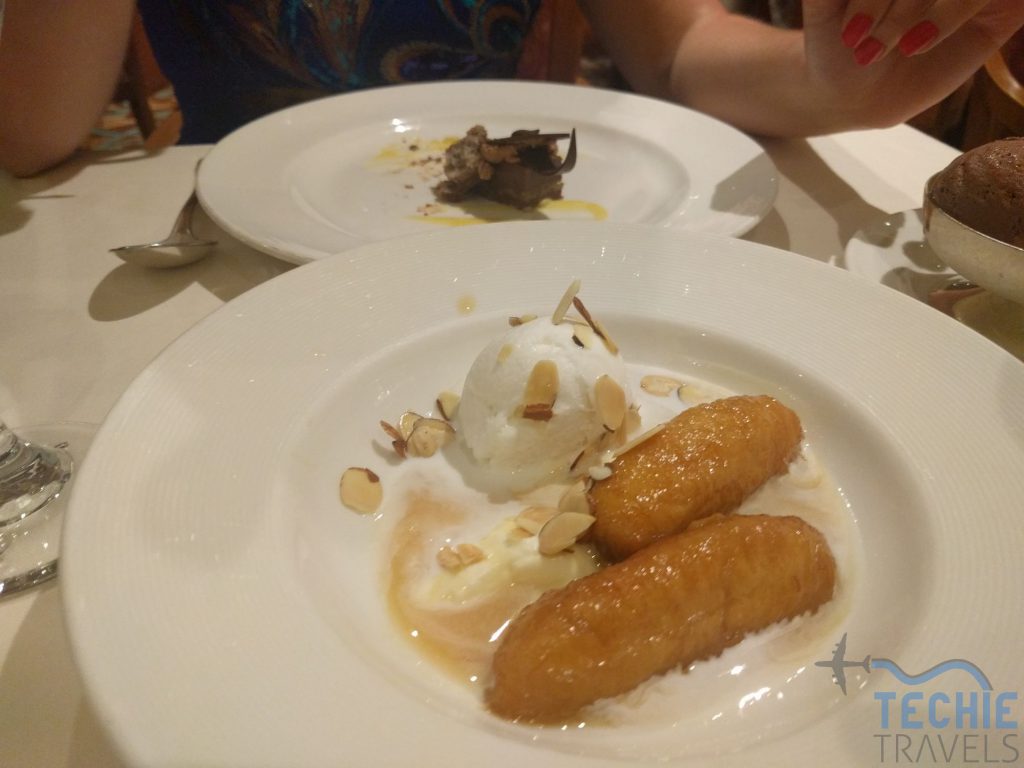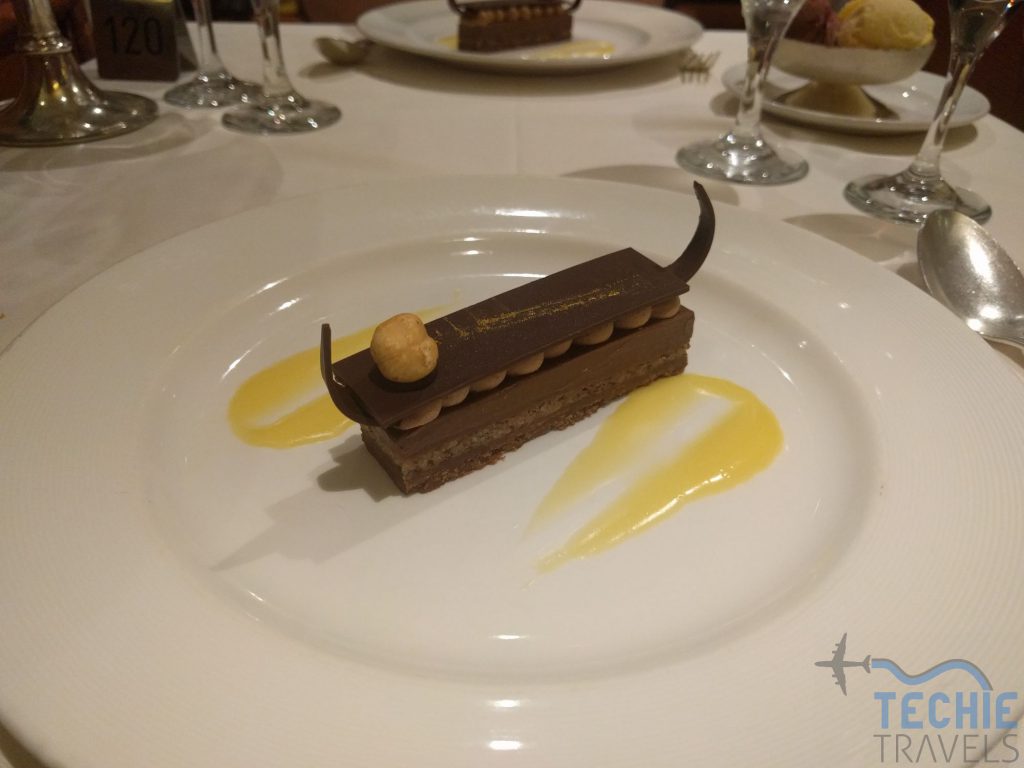 The show this evening was the first production show called Piano Man. It was a bunch of songs by piano players ranging from Burt Bacharach to Elton John. Being a piano player myself, I thoroughly enjoyed it.