The final flight home was on a JAL 4 class Boeing 777 and we were in business class again in the Sky Suites. Because of the lack of storage space in the window, Samantha opted for the aisle seat this time. This aircraft is set up in a 2-3-2 format in business. While the suite made the middle seat tolerable, it definitely would not be my first choice. It looked coffin-like, especially with the privacy partitions up. While this plane was a bit older, it was still very nice and the seats were basically identical to our previous flight.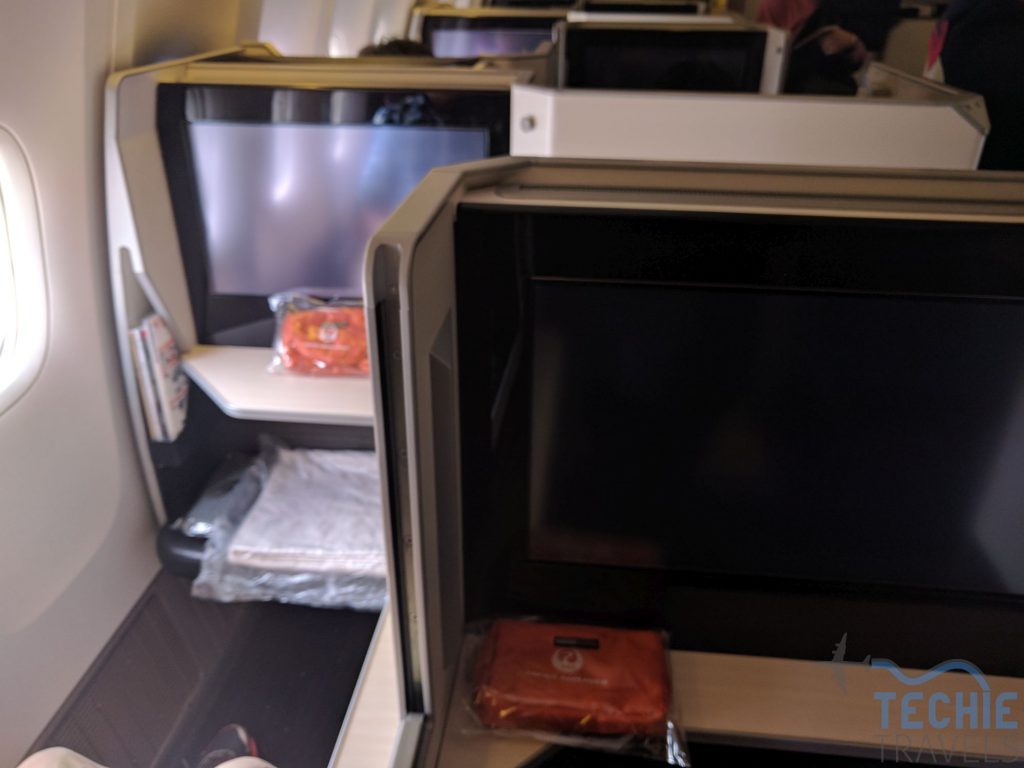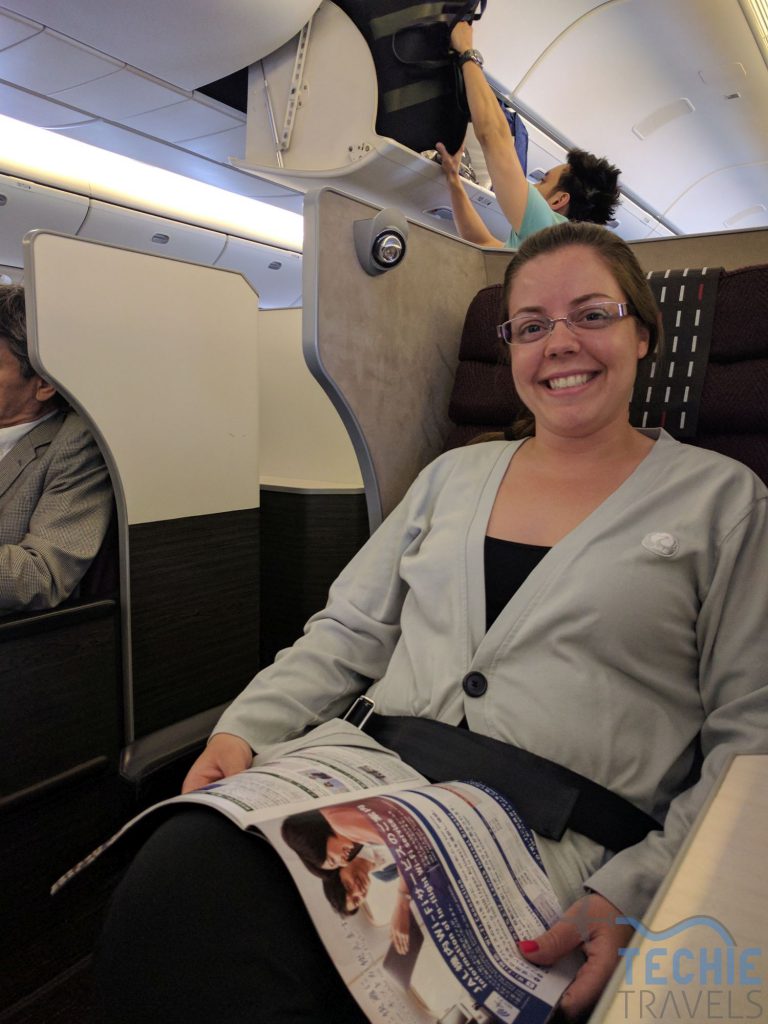 Amenity kits and menus were at our seats when we boarded.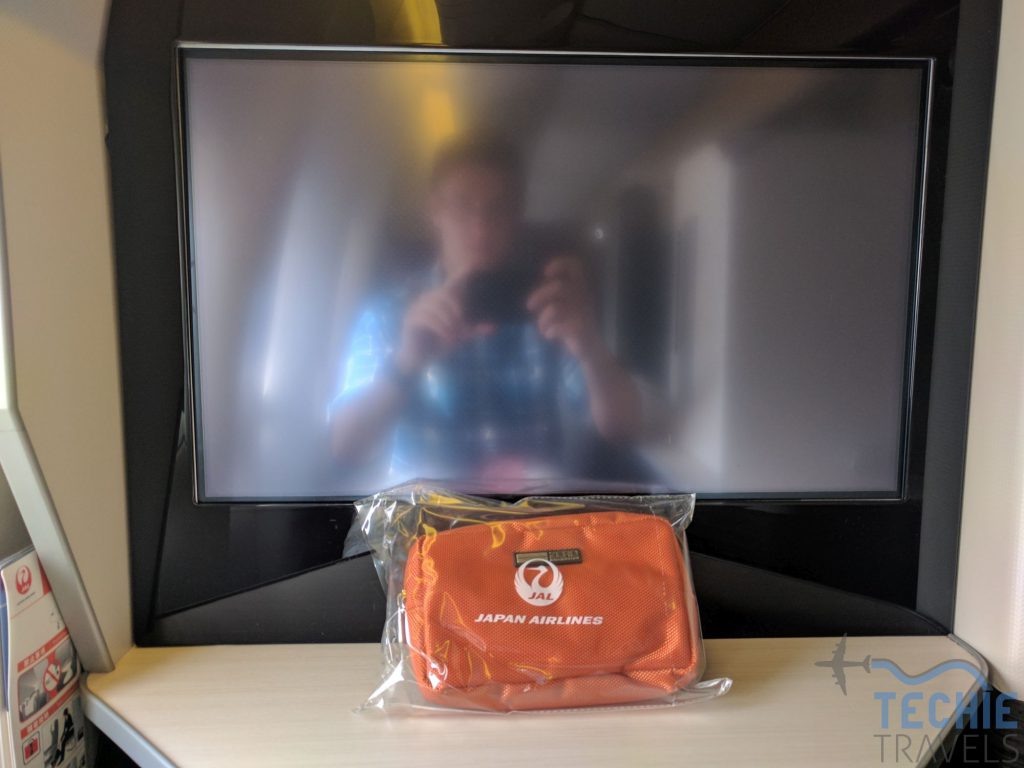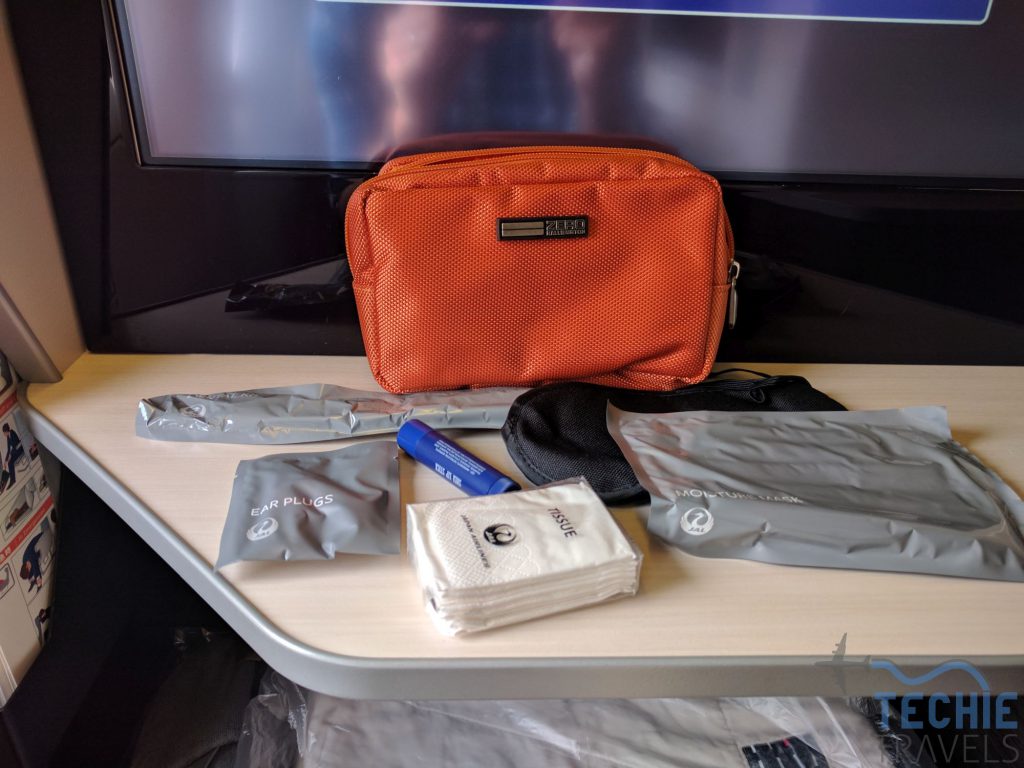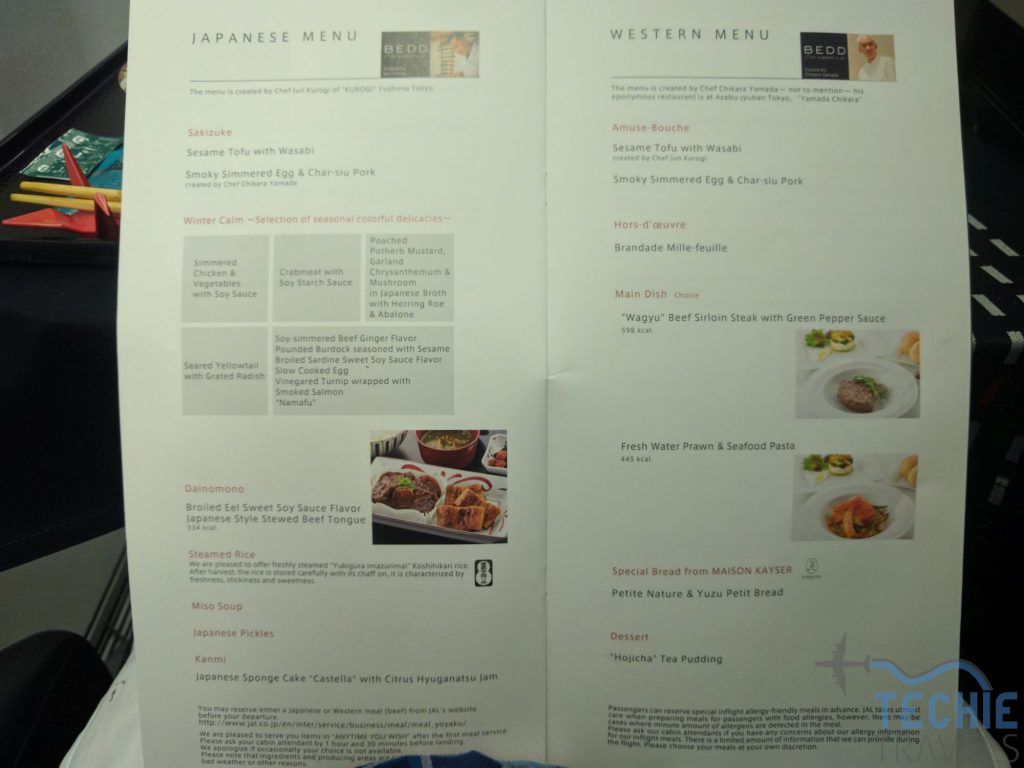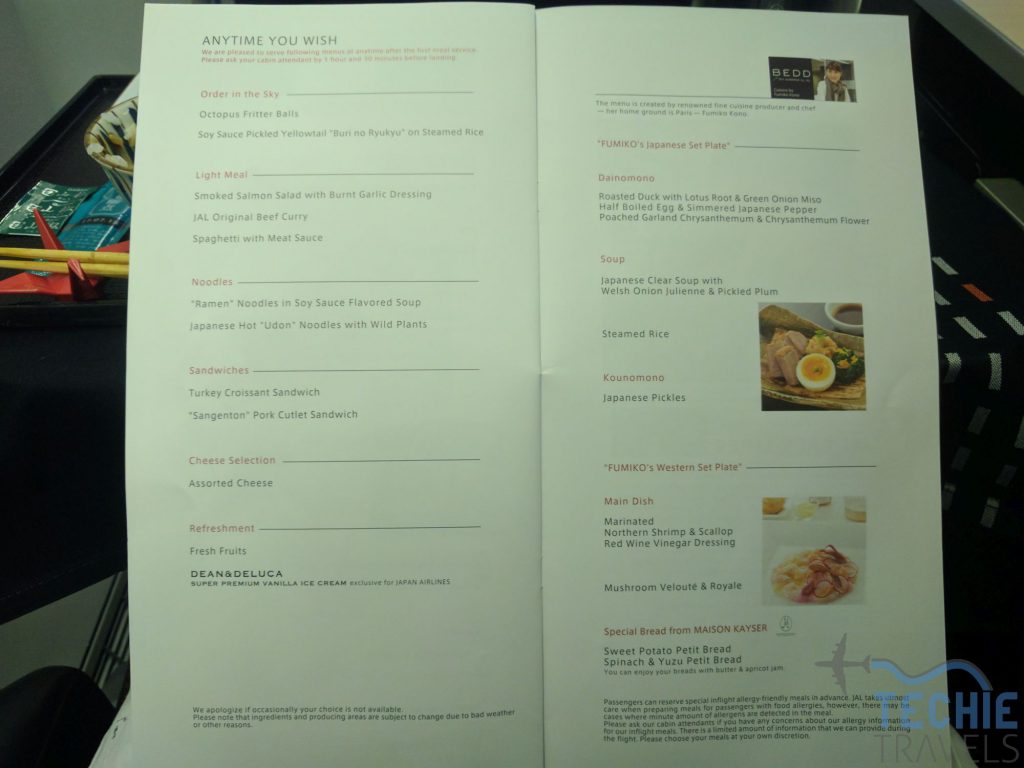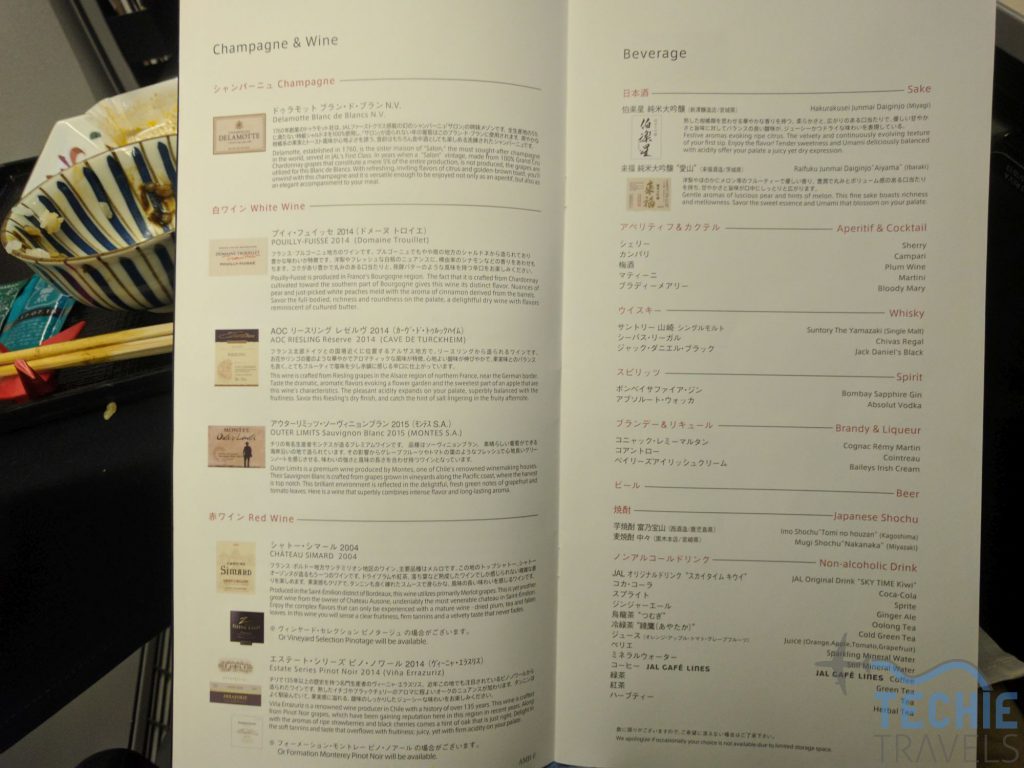 We were offered pre-departure beverages of champagne, juice, and water. I chose the champagne.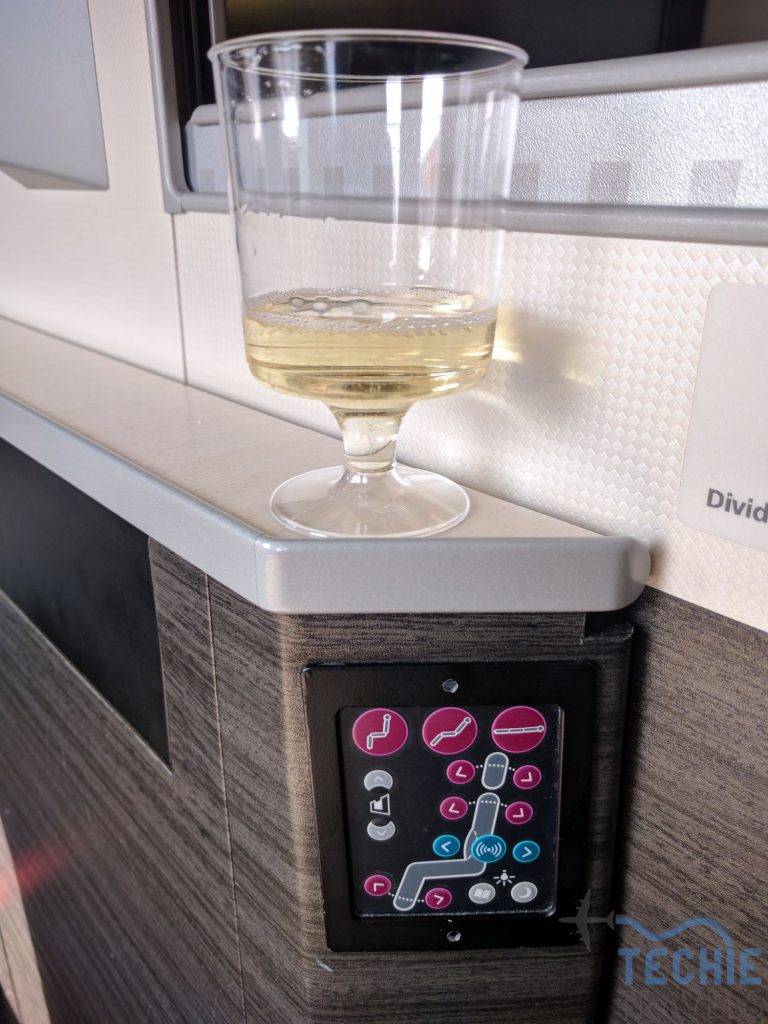 Dinner service began shortly after takeoff. I opted for the Japanese option, while Samantha opted for the Western option. My meal was definitely different than anything I had ever had before but still very good. Samantha said hers was good as well. Somehow I managed to eat the whole meal with chopsticks. I call that a win.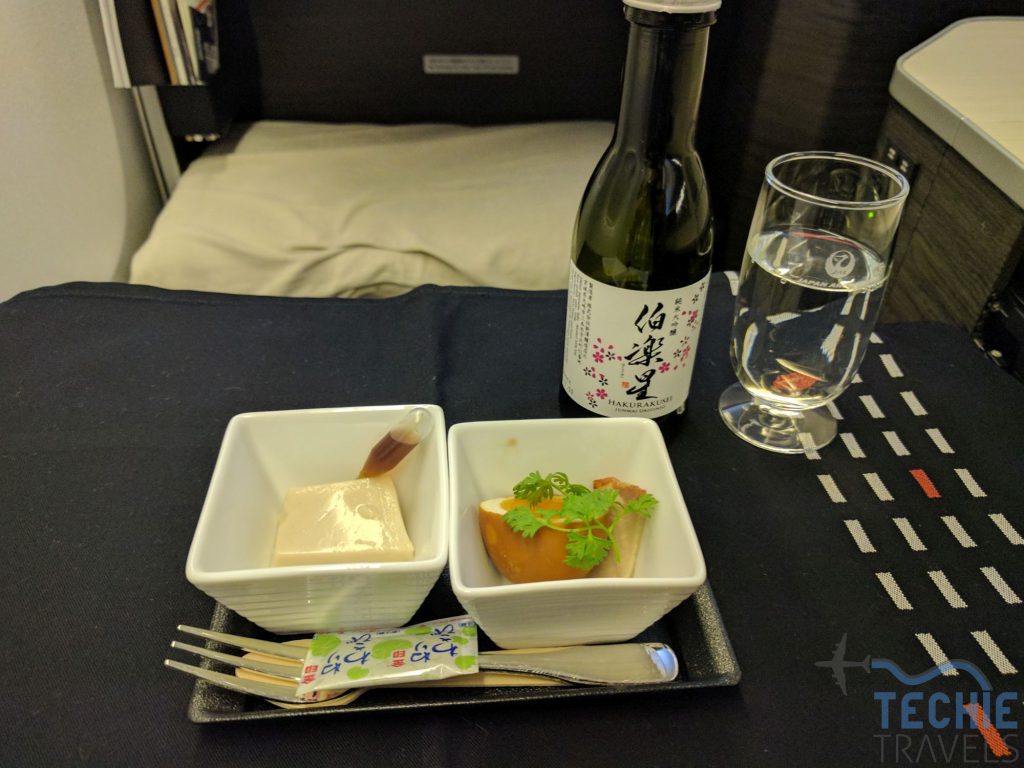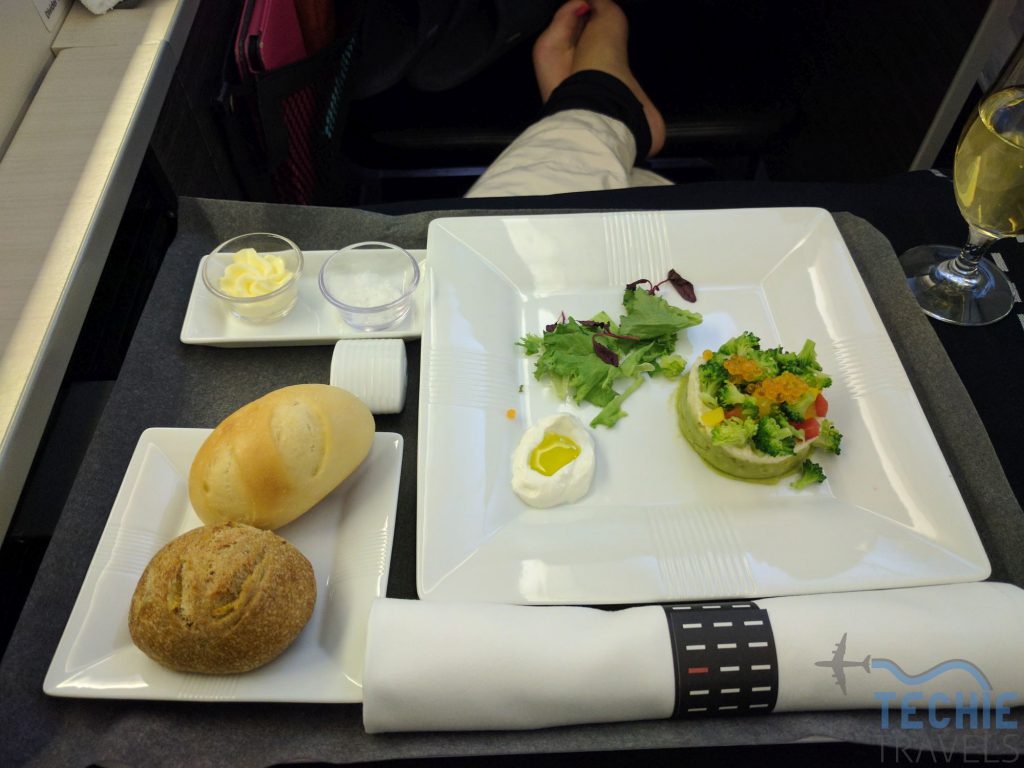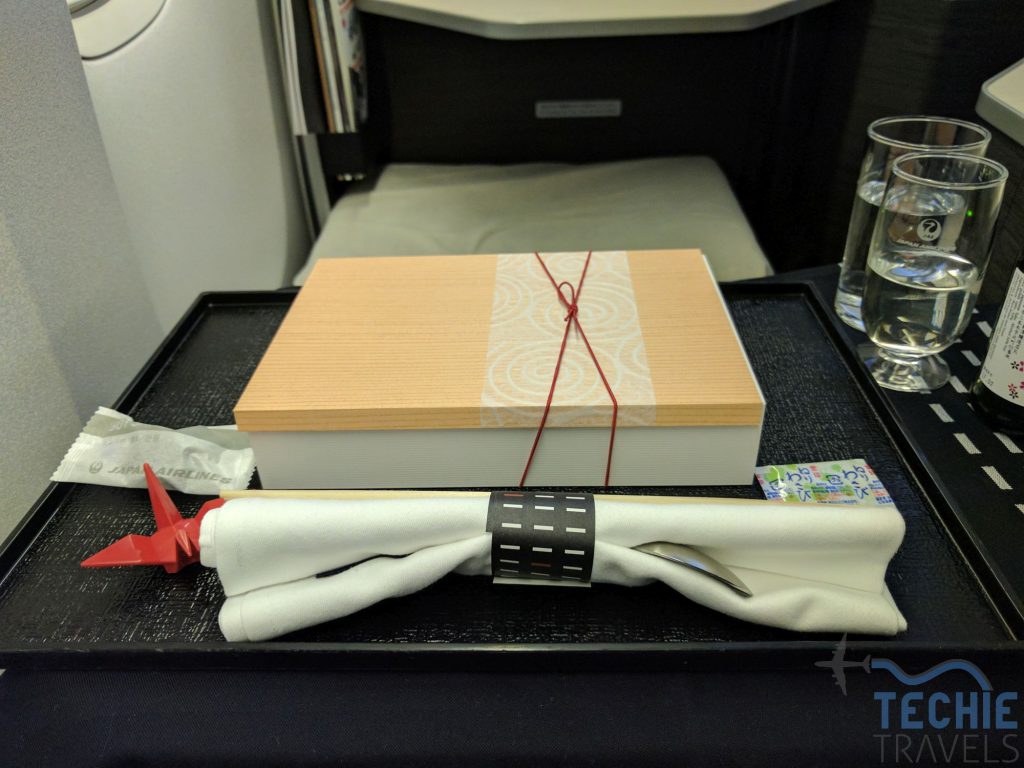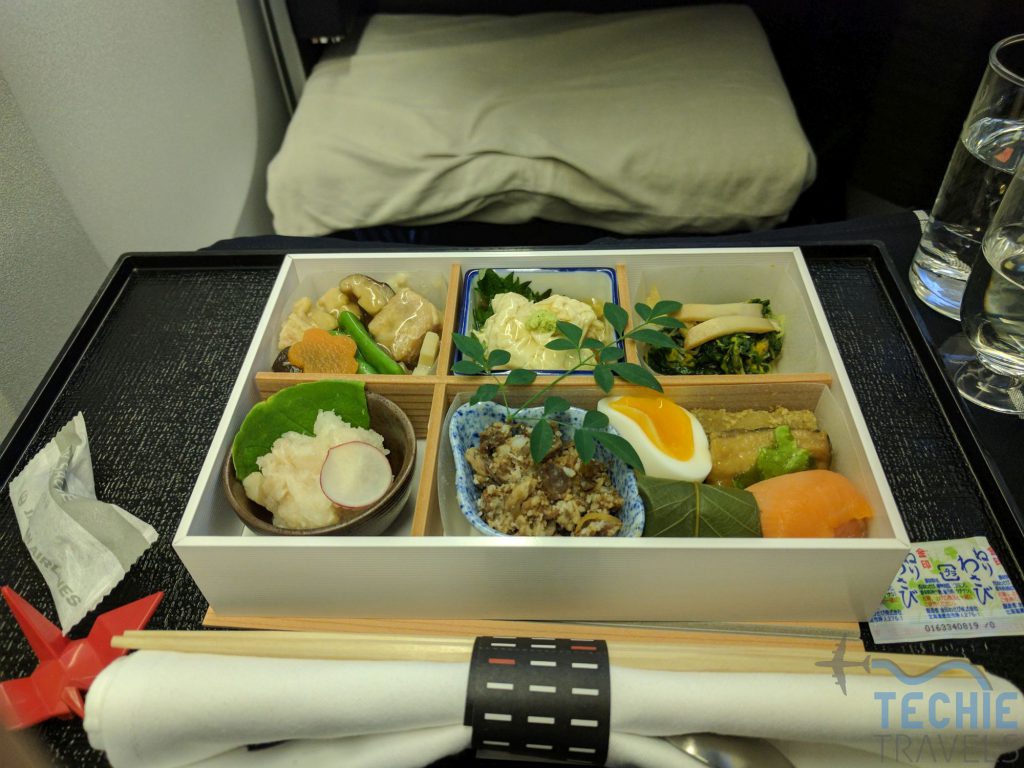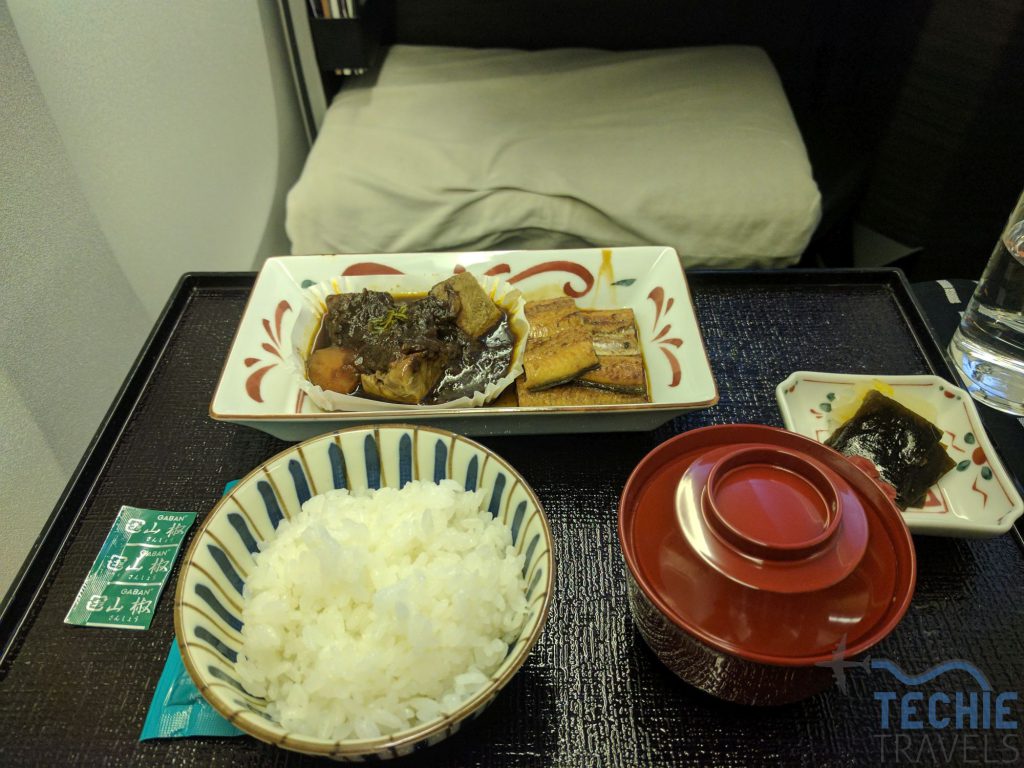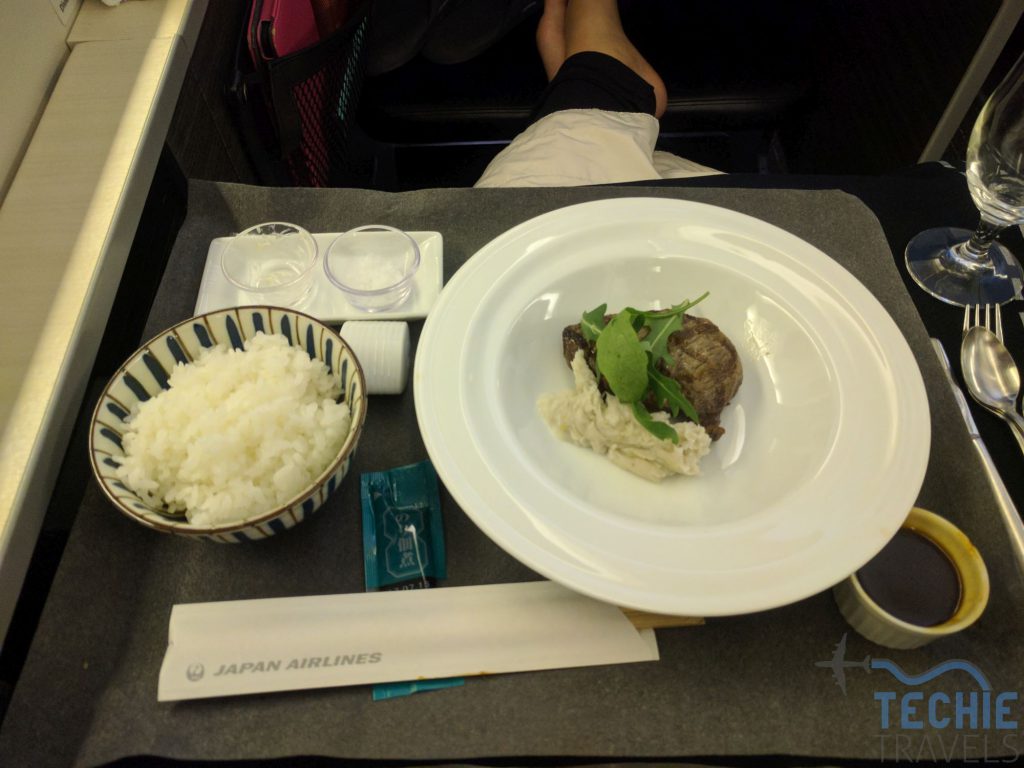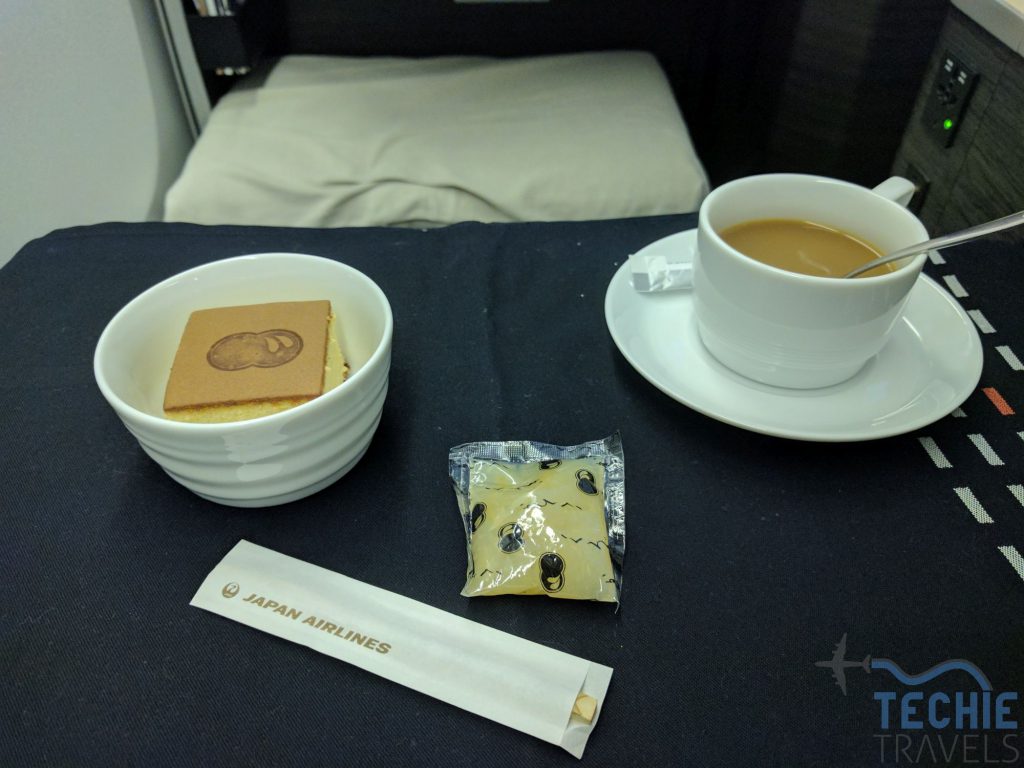 I watched a few movies and then decided to try to get some sleep before the second meal. The "airweave" mattresses were available on this flight. I was going to ask a flight attendant to make up the bed, but then I saw most people were just grabbing them out of the overhead and putting them down themselves. They did not make that much of a difference for me as I tossed and turned for a while and then decided to read. I do not think they really added anything to the experience to be honest. You can also order food on the remote control, so I ordered a snack of some ice cream and it was brought out quickly.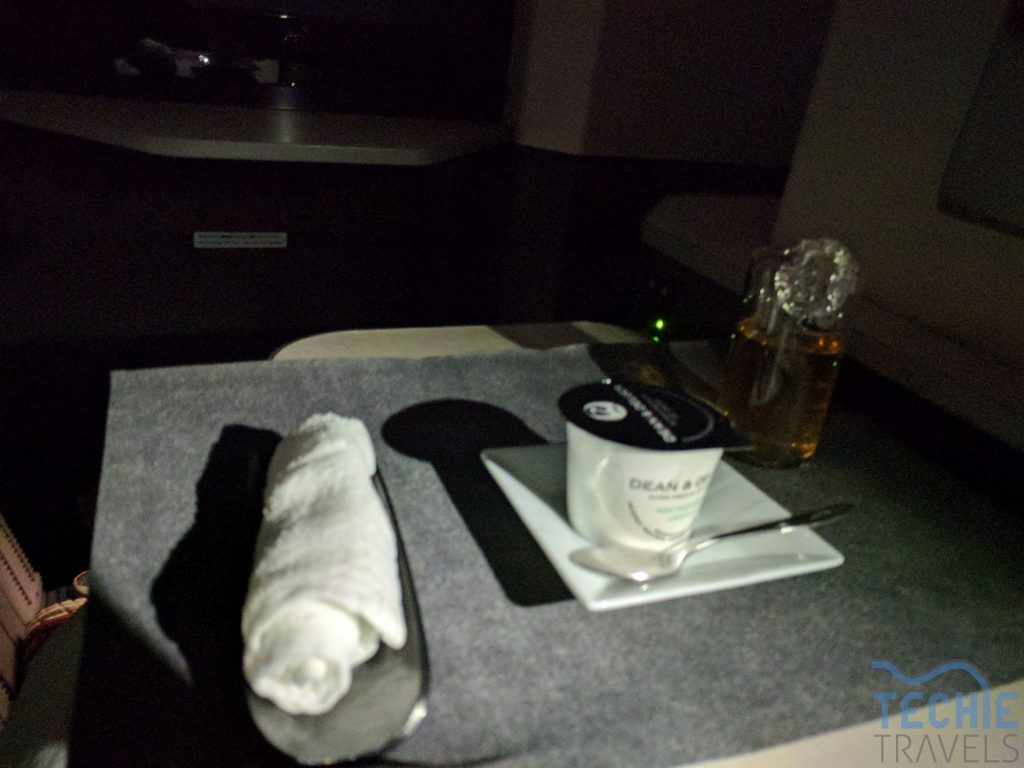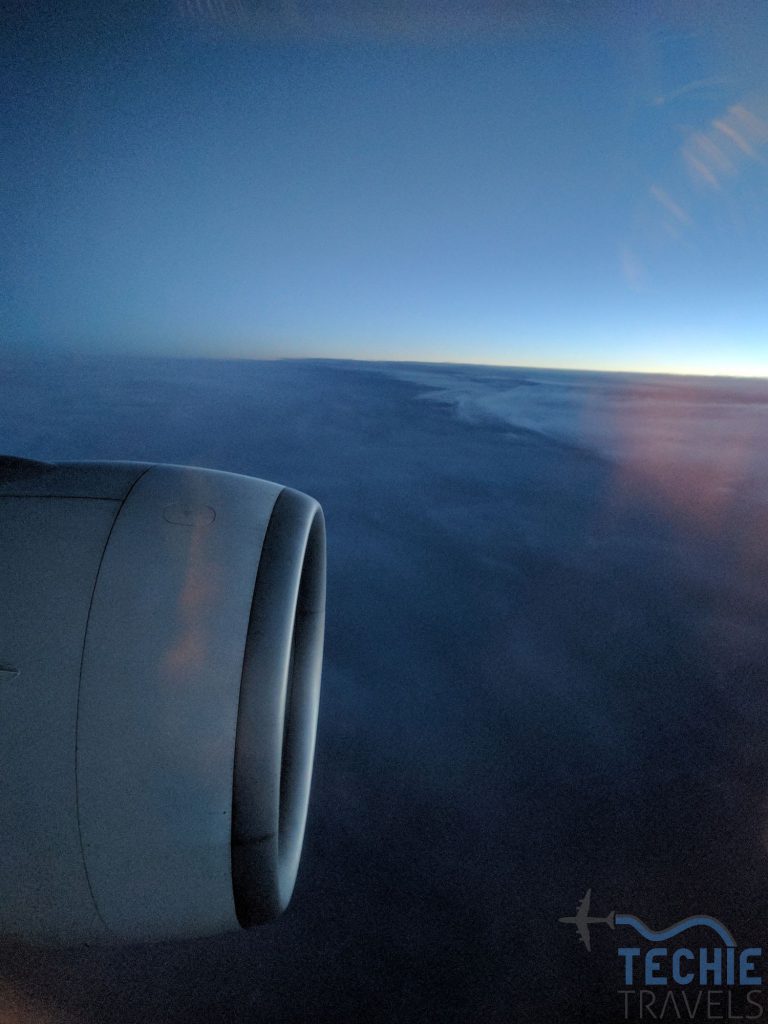 As we were approaching the west coast, it was time for the second meal. For this meal, you could choose the set meal or any of the on-demand options. I went with the Japanese meal while Samantha chose the spaghetti bolognese. My meal was excellent once again, while she said hers tasted like standard plane food. So surprise, surprise, the Japanese flag carrier excels at Japanese food. I would definitely recommend the Japanese options if they appeal to you.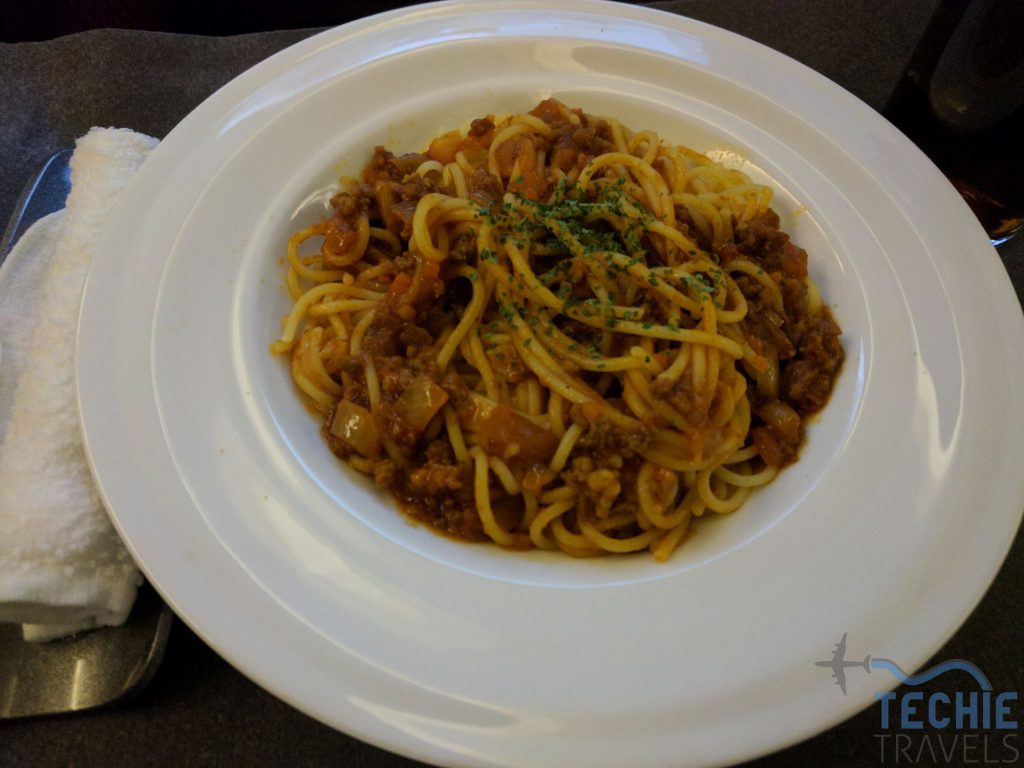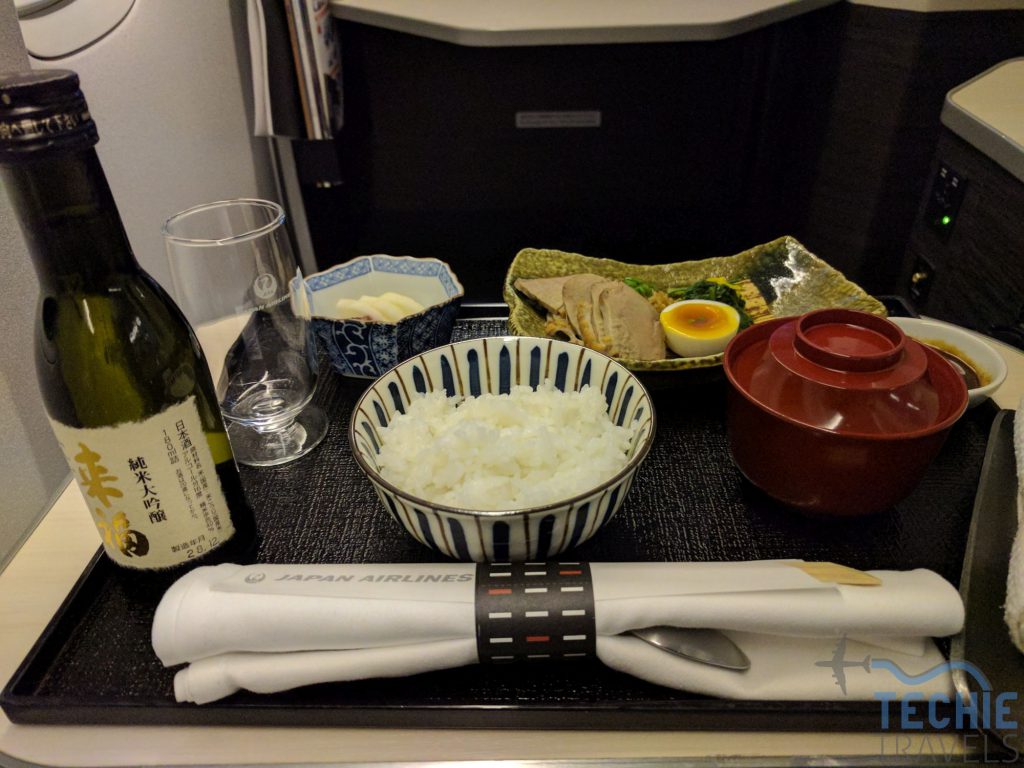 Landing and arrival was easy, especially due to having Global Entry. I highly recommend the program, even if you only go out of the country once or twice a year. You also get TSA PreCheck privileges. Several credit cards reimburse the sign up fee. We were through immigration and customs with our baggage and in the car on the way home within an hour after landing. Not bad for an international flight at O'Hare.