After landing we decided to take a walk around the Hong Kong airport to see what it was like and to stretch our legs. We ended up at the Cathay Pacific Wing business class lounge. The lounge was split into two levels. We were directed to the upstairs level which had two sections: a seating area with couches and chairs which had the buffet and bar. A dining area with communal tables and chairs was further back near the noodle bar. Also on the second level was the first class area. The showers and another seating area were located downstairs.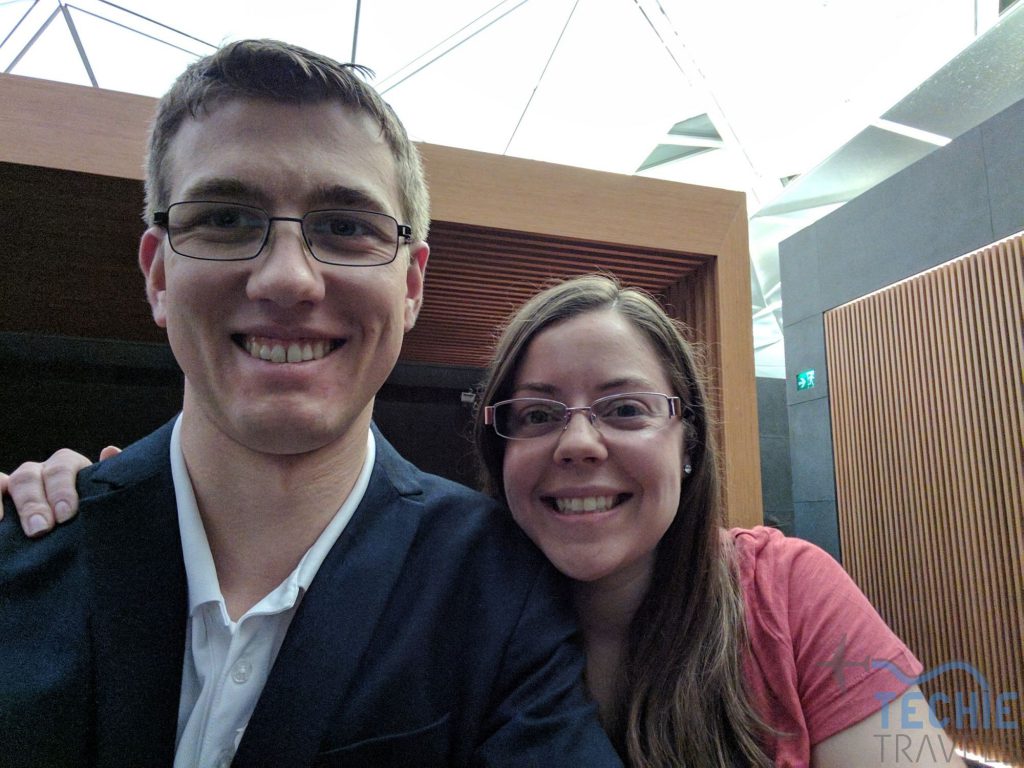 First order of business was getting a shower. The shower rooms were absolutely gorgeous with no wait. It had everything you could need – towel, washcloth, hairdryer, and toiletries. We felt so much better after a shower after the long flight.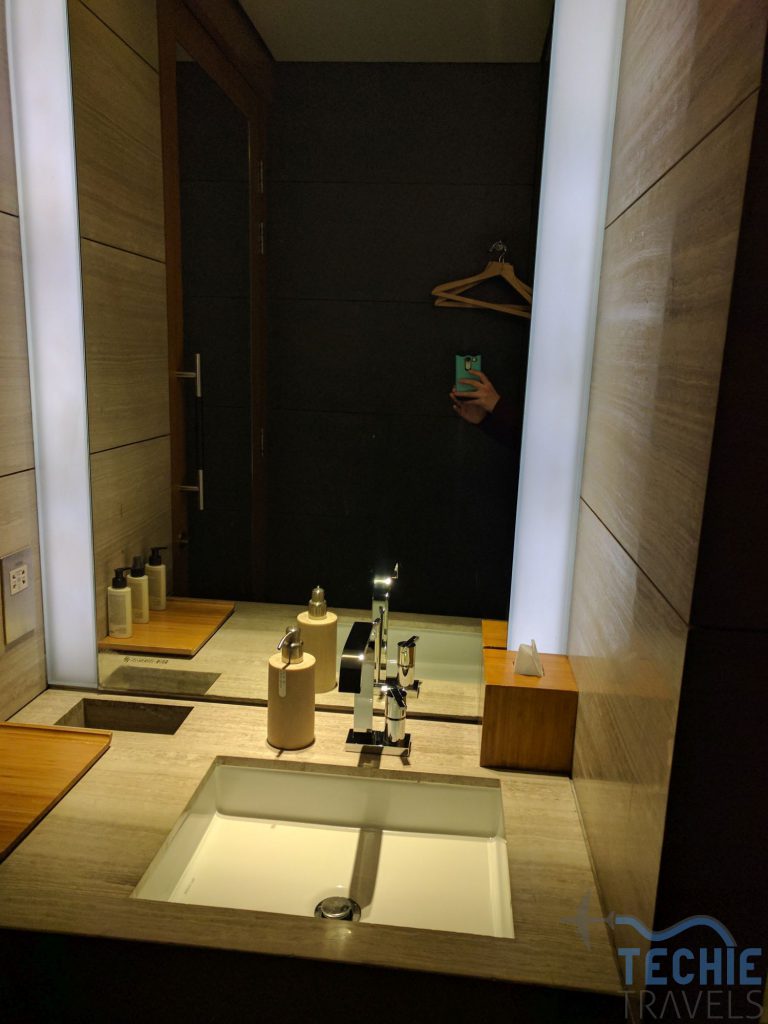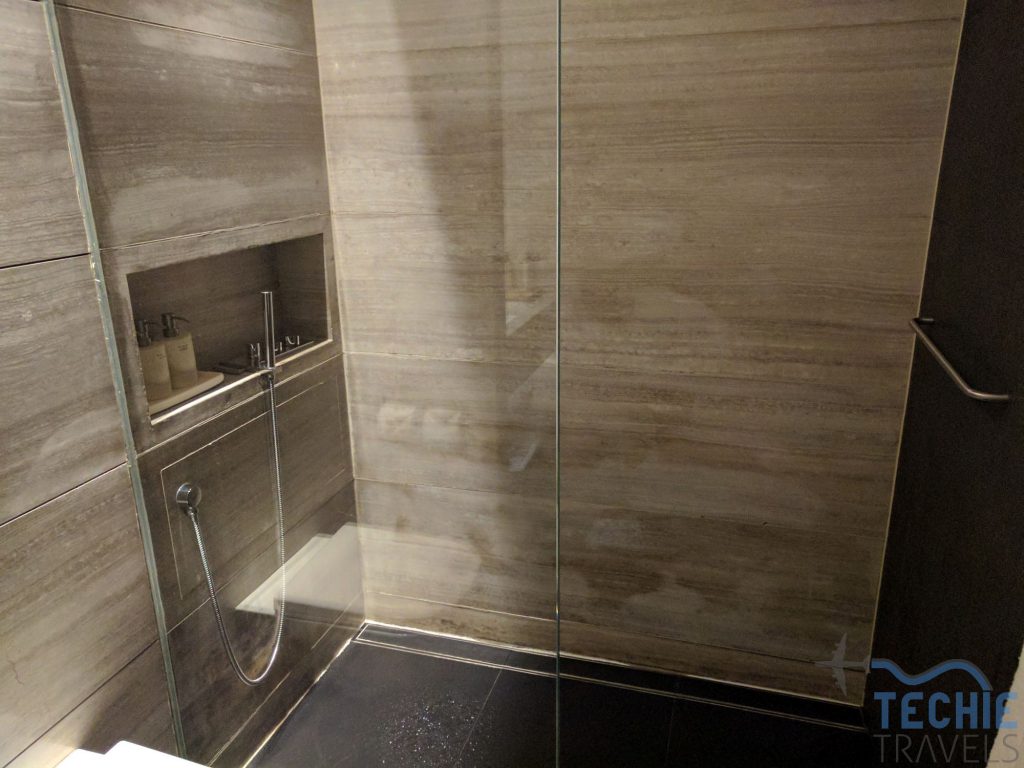 Next order of business was some dinner. The lounge had a large variety of options for food including a noodle bar. I decided to get some Dan Dan noodles which were very good. Samantha had some pasta and chicken skewers.  The buffet had a good variety of both Western and Eastern selections.  The bar wasn't obvious to us at first as it looked sort of just like a long seating area, but eventually we figured out who the bartender was.
We had about 6 hours to kill so I watched a few TV shows on my tablet and between that, eating, and showers, soon it was time to board the final flight.