Introduction – Western Europe Trip
American Airlines Flagship Lounge O'Hare
British Airways B747 Club World – Chicago to London
Hilton London Bankside
London – Tower of London, Tower Bridge, and HMS Belfast
London – Changing of the Guard, Chelsea FC Tour, and the British Museum
London – Westminster Abbey, Churchill War Rooms, and the National Gallery
Day Trip to Cambridge – King's College, Punting, and Fitzwilliam Museum
London – Globe Theatre, St Paul's, and Kensington Gardens
Hotel Therese – Paris Boutique Hotel
Paris – Arrival and Louvre Museum
Paris – Day Trip to Versailles
Paris – Musee D'Orsay, Notre Dame, and More
Paris – Eiffel Tower and Arc de Triomph
Kimpton DeWitt Amsterdam
Amsterdam – Arrival and Heineken Experience
Amsterdam – Canal Tour and Van Gogh Museum
Amsterdam – Rijksmuseum and Anne Frank House
Elemis Spa and Cathay Pacific First Lounge Heathrow
British Airways B747 First – London to Phoenix
We parked the car at our favorite parking garage at the Loews Hotel and then took the shuttle over to Chicago O'Hare's T5 to check in. British Airways has the Terraces Lounge in T5 which we visited when we flew on Cathay Pacific on our trip to Southeast Asia. The lounge was dark, cramped, and the food not all that great and you can read the previous review here. So instead, we decided instead to head over to T3 to visit the American Airlines Flagship lounge. Checkin for our 5:00pm flight opened at 1:45pm.  We had no problem checking in, dropping our bags, and then getting through security at T3 where the lounge was located.  There was no mention of us being at the wrong terminal.
There was a little bit of confusion over whether our Club World tickets qualified for the lounge but we were soon admitted and given the magic ticket to the Flagship lounge. This lounge was recently completed one floor down from the Admirals club. First impressions were that it was very modern, spacious, and quiet.  We were only there for a short time, but there was plenty of seating and I do not see it ever being too crowded.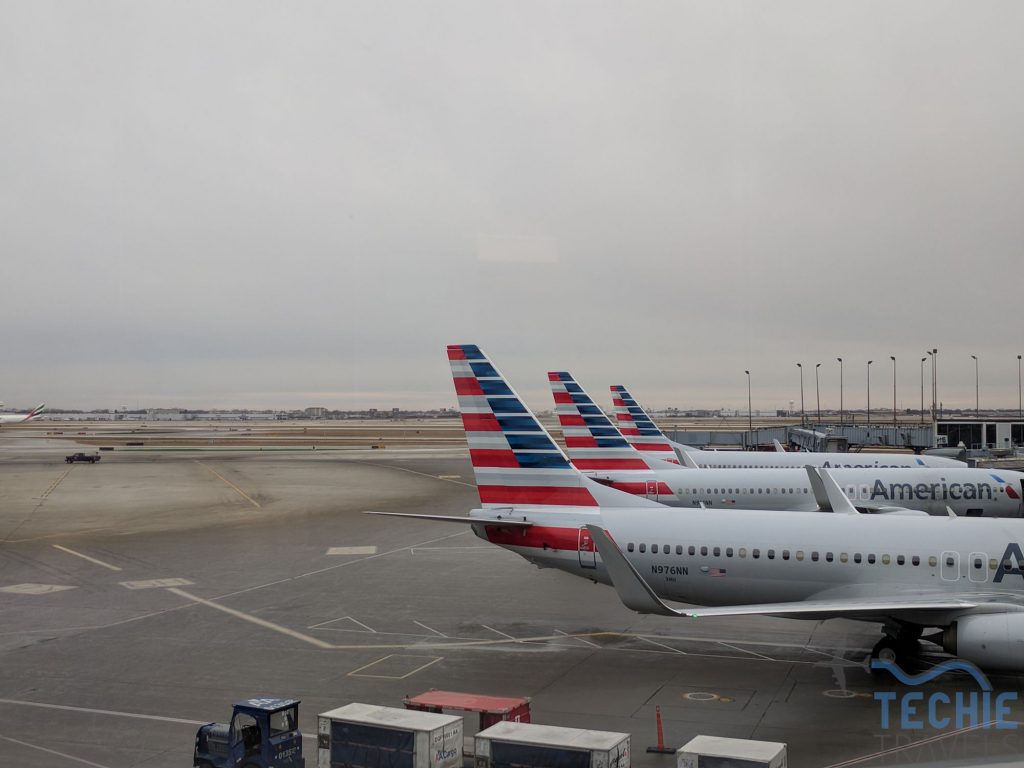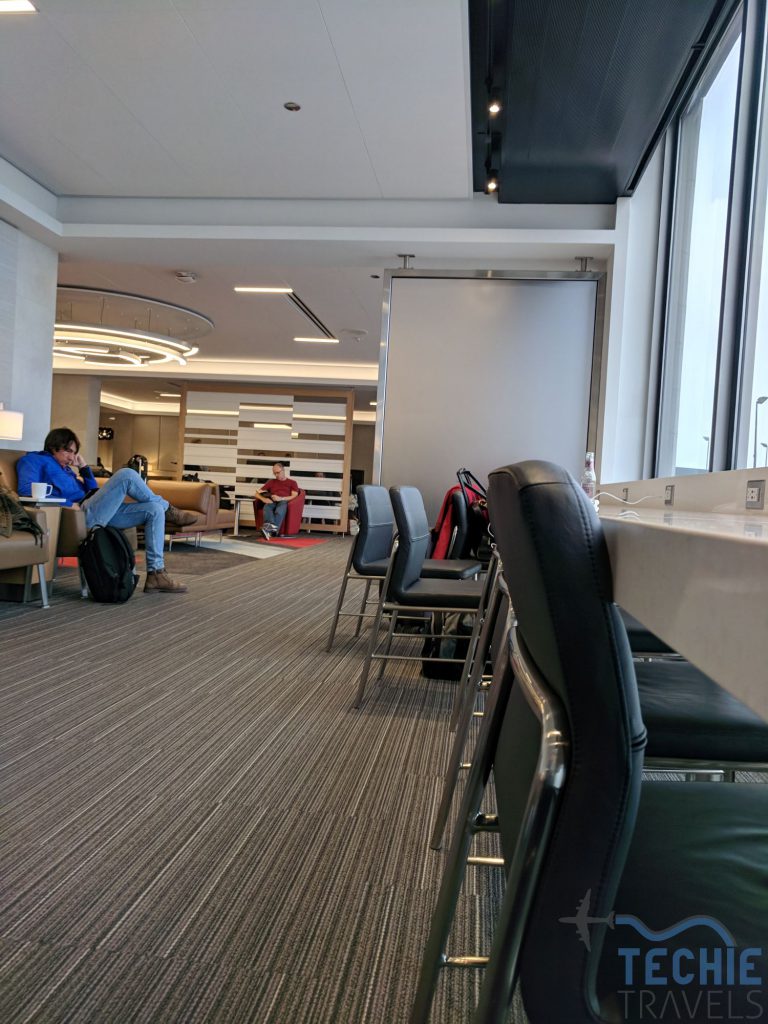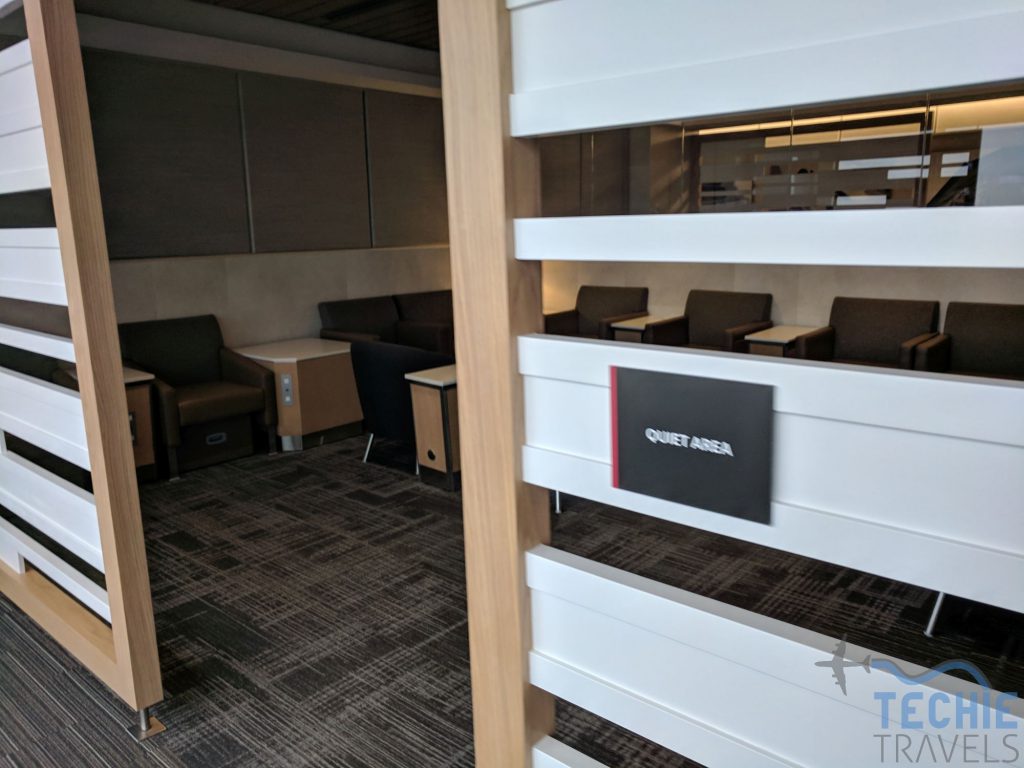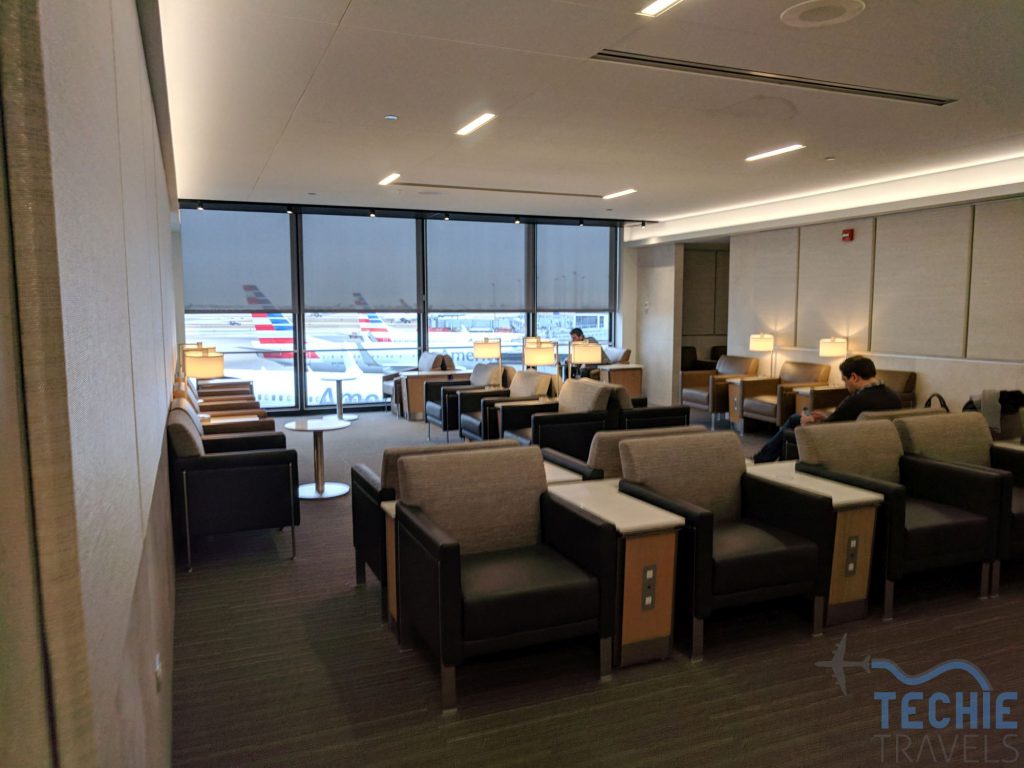 We saw our aircraft land and taxi over to the terminal while we were in the lounge.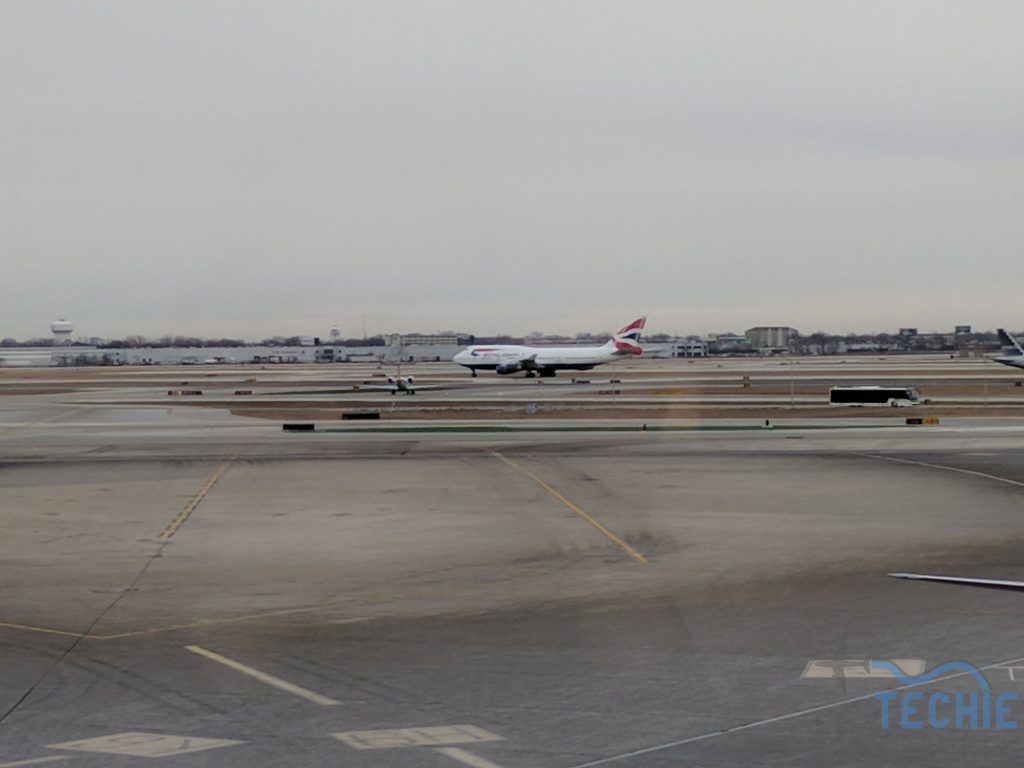 The food selection was very impressive. Some of the selections included soup, cured meats, cheese, sushi, quail, whitefish, lamb shank, and potato. They also had a good selection of craft beers and wine.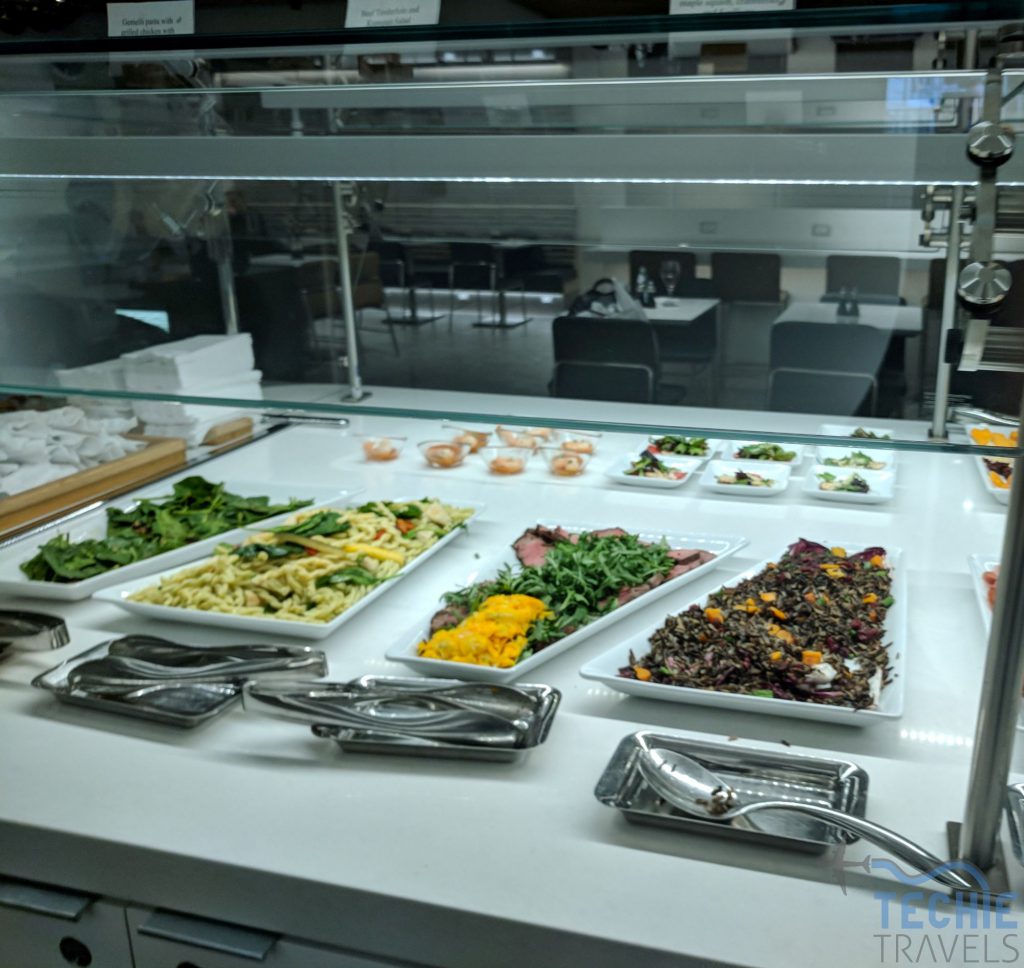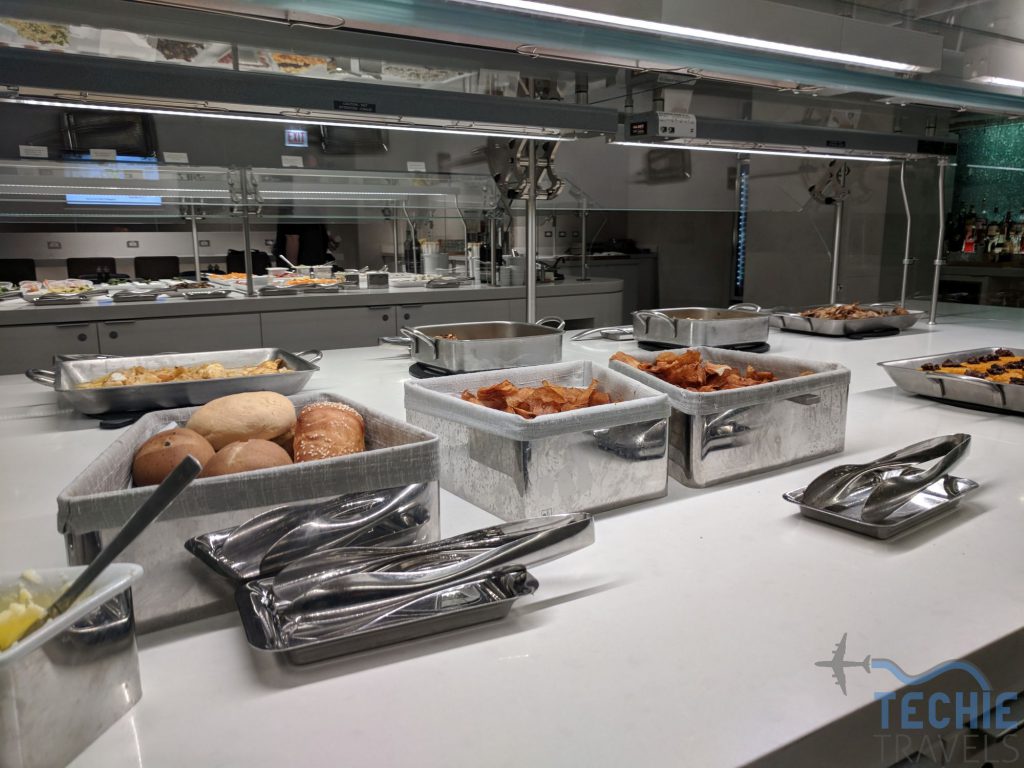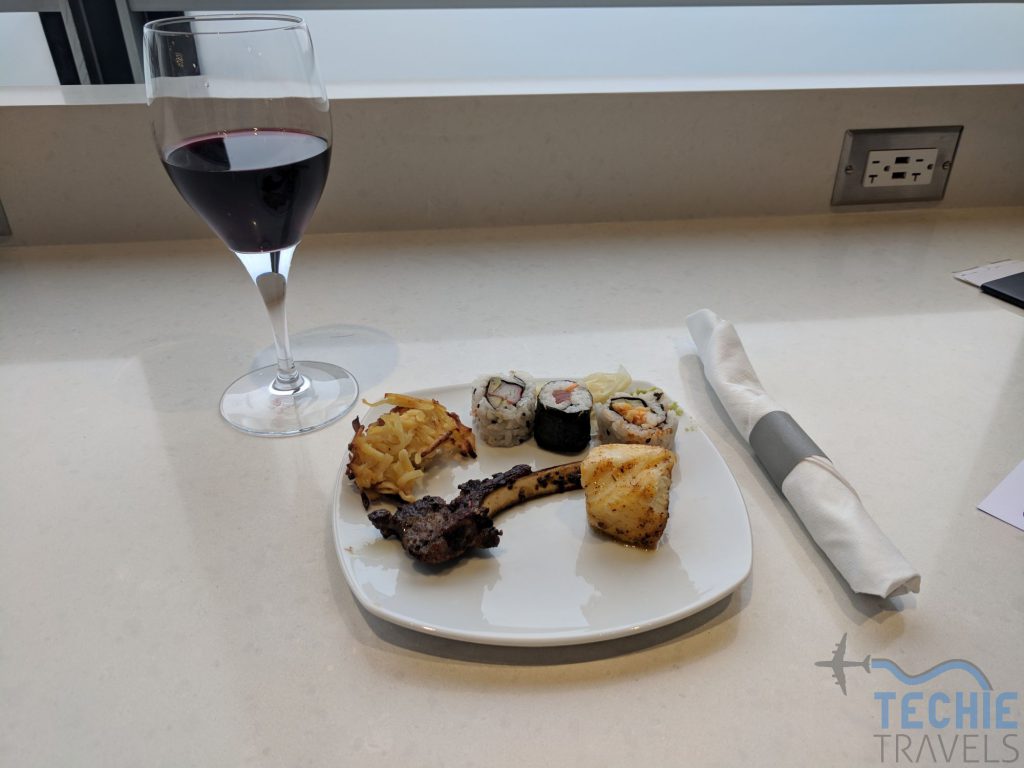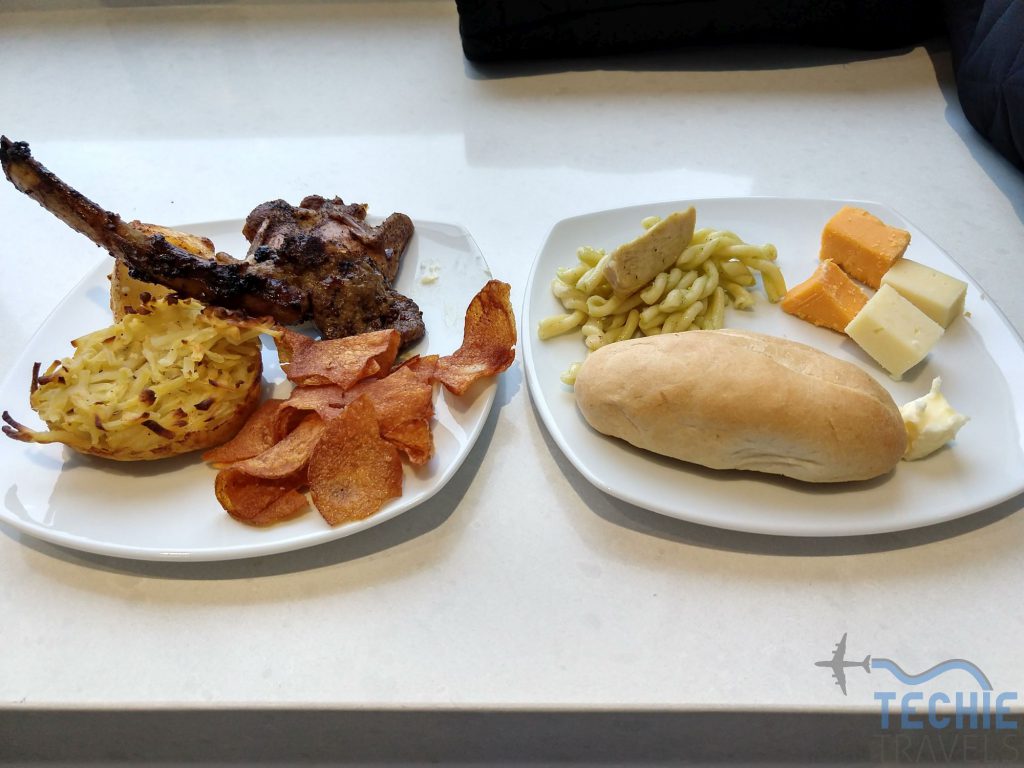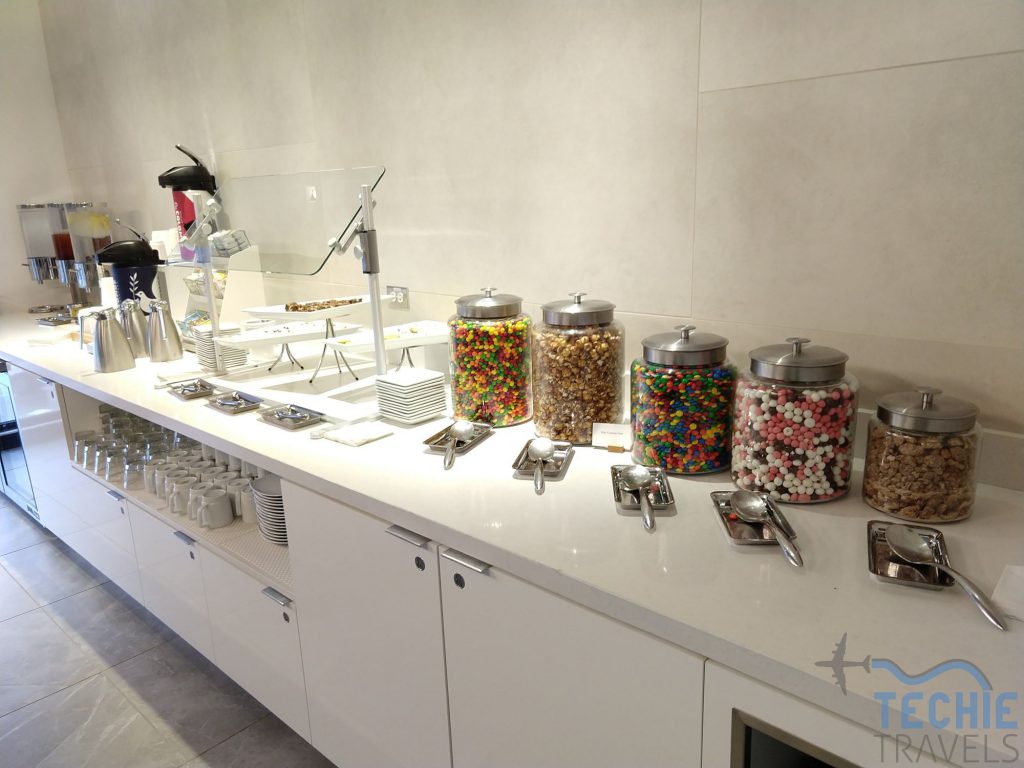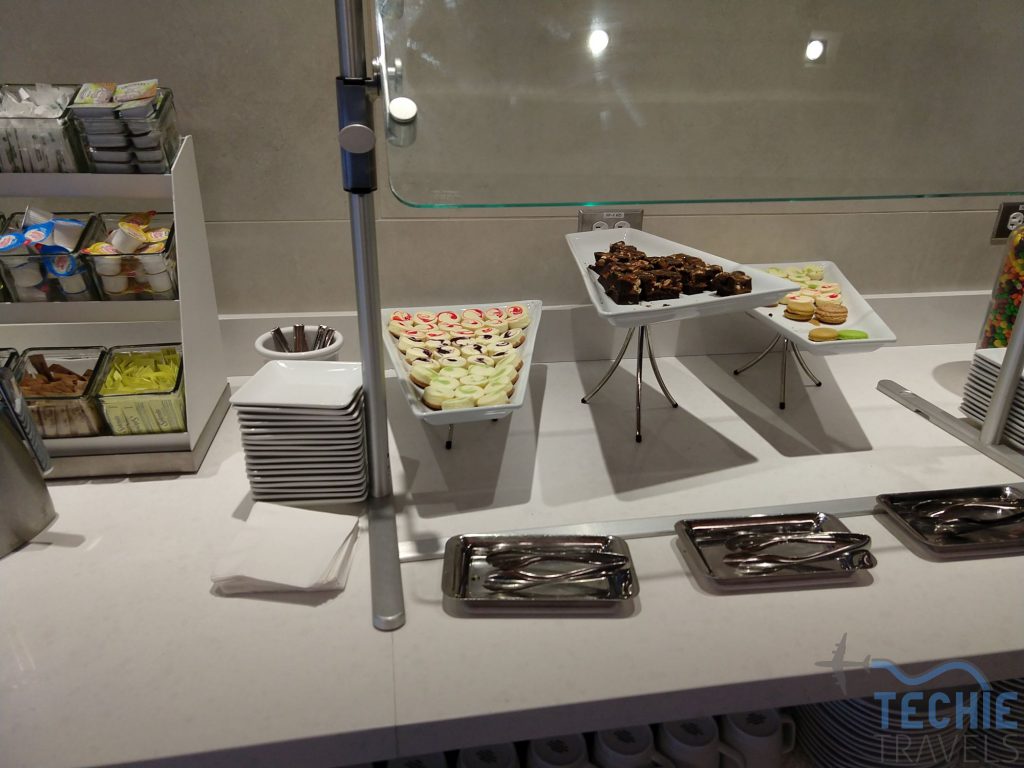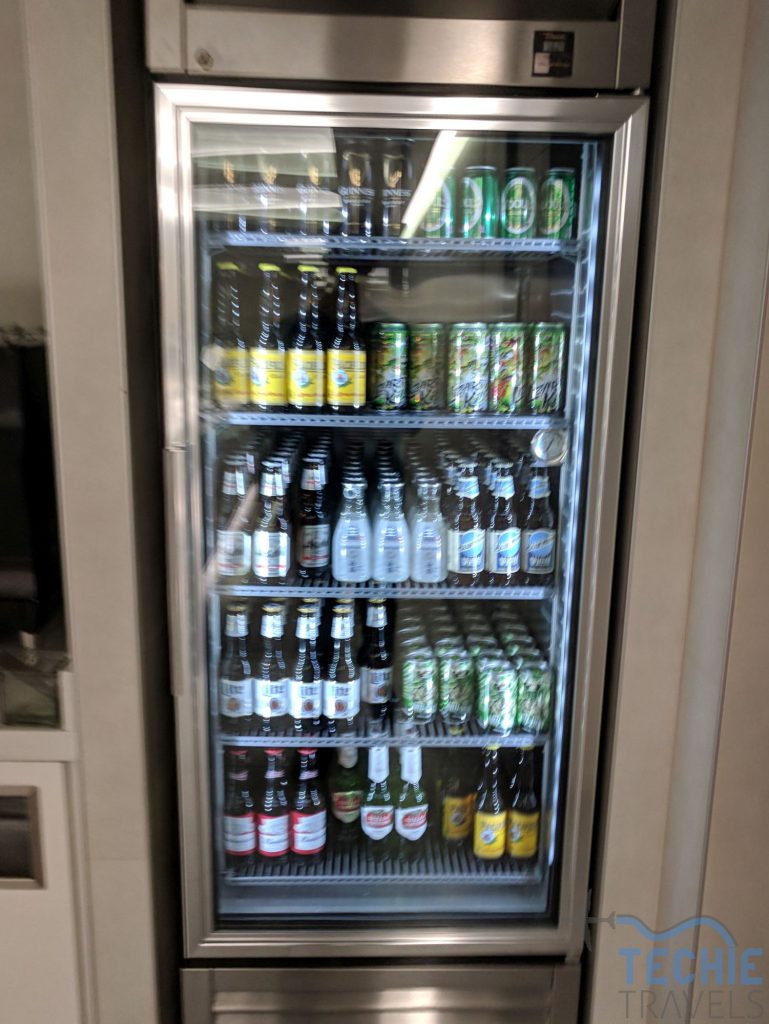 This was definitely one of the best lounges we have been to in the US.  However, access is quite limited to international first and business class, top tier American Airlines on an international itinerary, and One World elites.  This is a good thing, however, as it makes the lounge much more relaxing and uncrowded.  Internationally, there are much better lounges available; but the only other lounges within the US that we have been to that are remotely comparable are the American Express Centurion lounges.
After about an hour and a half in the lounge, we took the new airside shuttle to T5. The shuttle leaves every 15-20 minutes from gate K20. You have to show a passport and boarding pass to gain access, so you cannot go over there just to use the Priority Pass lounges.  It was fun to be down on the ground and see the inner workings of the airport.