Introduction – Western Europe Trip
American Airlines Flagship Lounge O'Hare
British Airways B747 Club World – Chicago to London
Hilton London Bankside
London – Tower of London, Tower Bridge, and HMS Belfast
London – Changing of the Guard, Chelsea FC Tour, and the British Museum
London – Westminster Abbey, Churchill War Rooms, and the National Gallery
Day Trip to Cambridge – King's College, Punting, and Fitzwilliam Museum
London – Globe Theatre, St Paul's, and Kensington Gardens
Hotel Therese – Paris Boutique Hotel
Paris – Arrival and Louvre Museum
Paris – Day Trip to Versailles
Paris – Musee D'Orsay, Notre Dame, and More
Paris – Eiffel Tower and Arc de Triomph
Kimpton DeWitt Amsterdam
Amsterdam – Arrival and Heineken Experience
Amsterdam – Canal Tour and Van Gogh Museum
Amsterdam – Rijksmuseum and Anne Frank House
Elemis Spa and Cathay Pacific First Lounge Heathrow
British Airways B747 First – London to Phoenix
Our big plan for today was to visit the Eiffel Tower.  The snow earlier in the week forced the tower to close for 3 days.  This is had never happened before and today was the second day since it had reopened and the nicest day weather-wise in a long time.  As a result, we figured lines would be longer so we got an earlier start to the day and breakfast at the hotel.
We took the Metro over to the Eiffel Tower and arrived right at opening time.  There was already a longish line for both security and tickets for the lift.  We waited about an hour total to get through both lines.  By the time we were coming back down, however, the lines were at least 5x as long.  After getting our tickets, we went immediately to the top and then worked our way down and explored the 2nd and 1st levels as well.  The crowds were not too bad at any of the levels.  The weather was perfect with clear skies and very little haze which made for fantastic views from the top.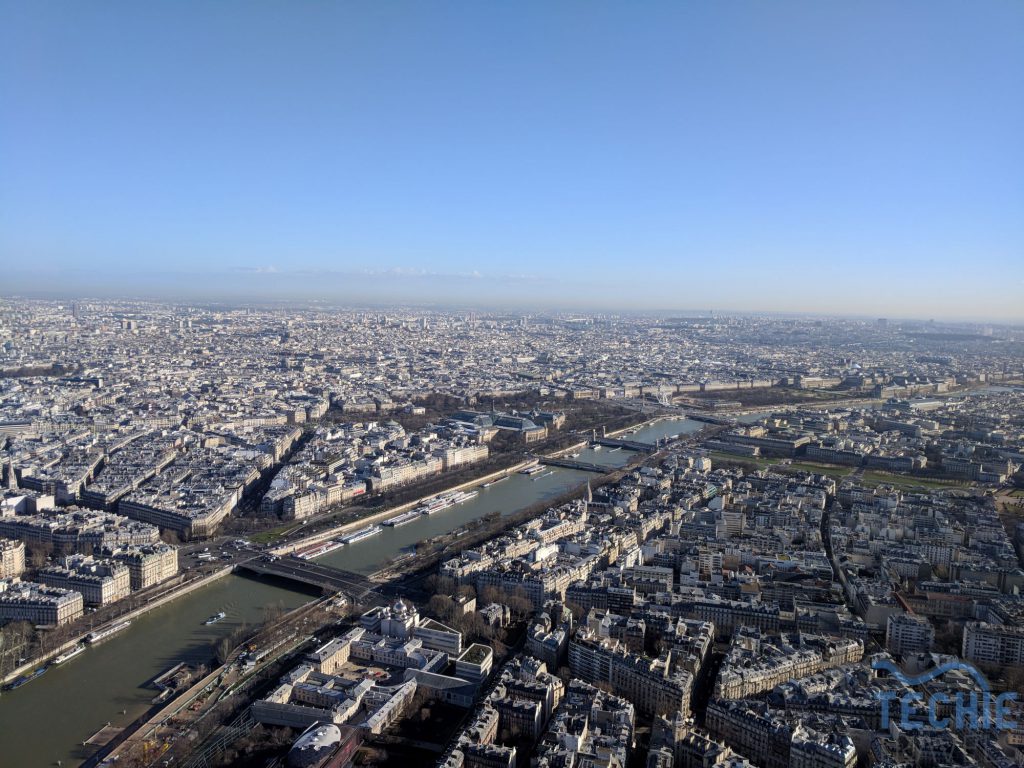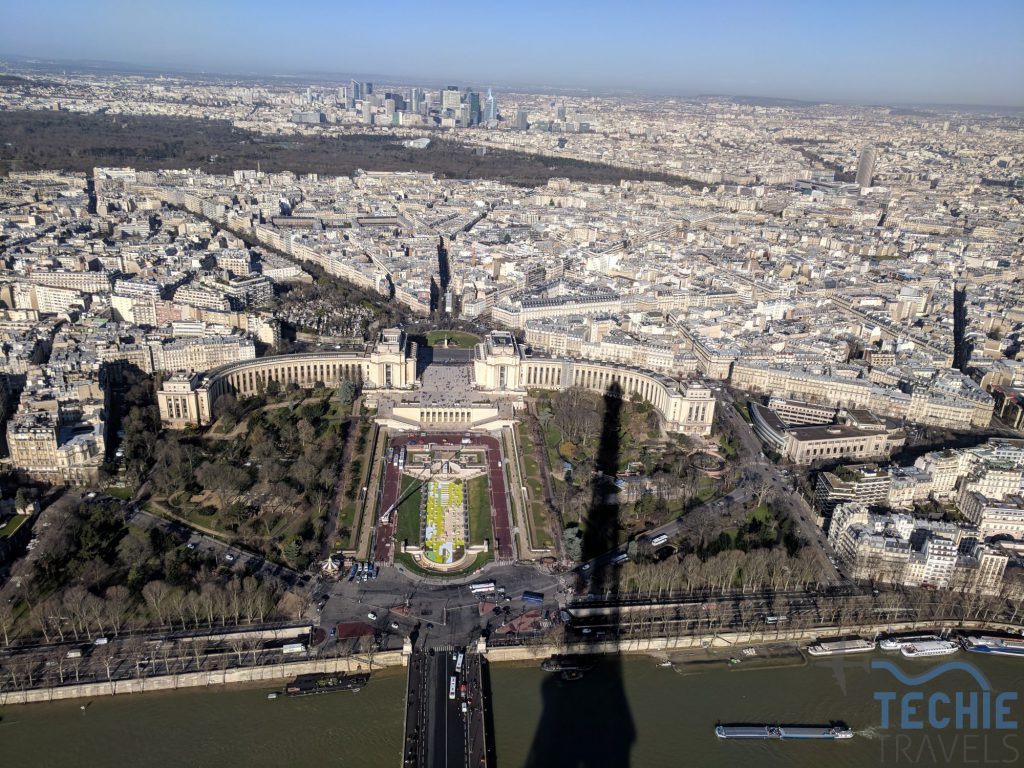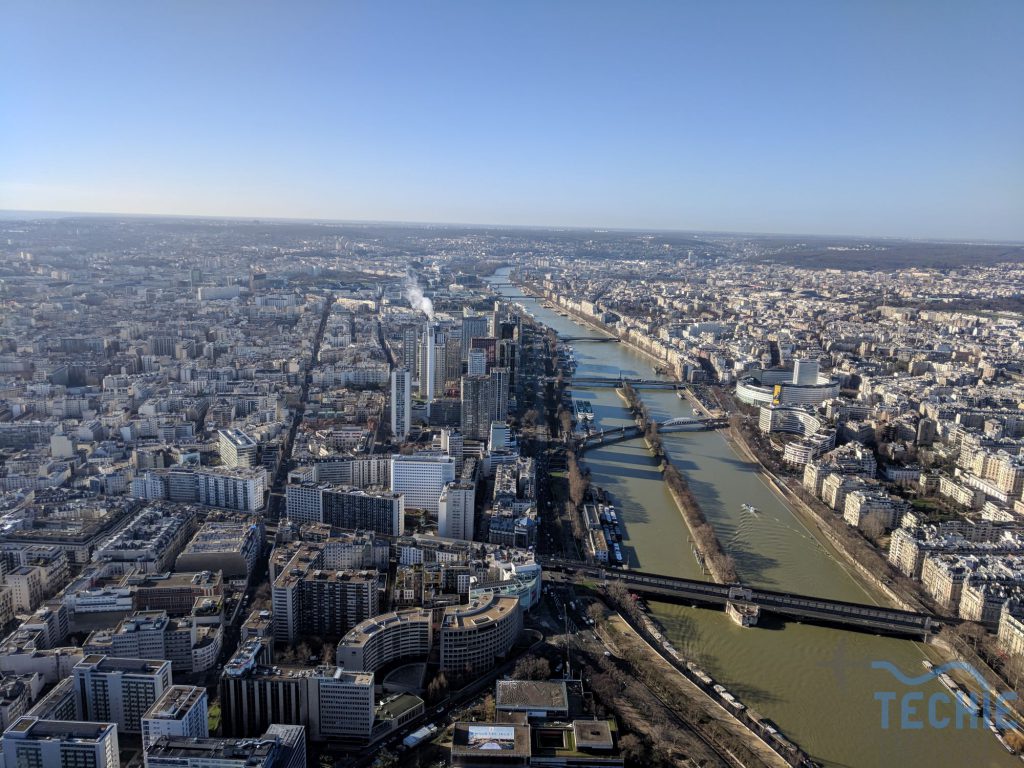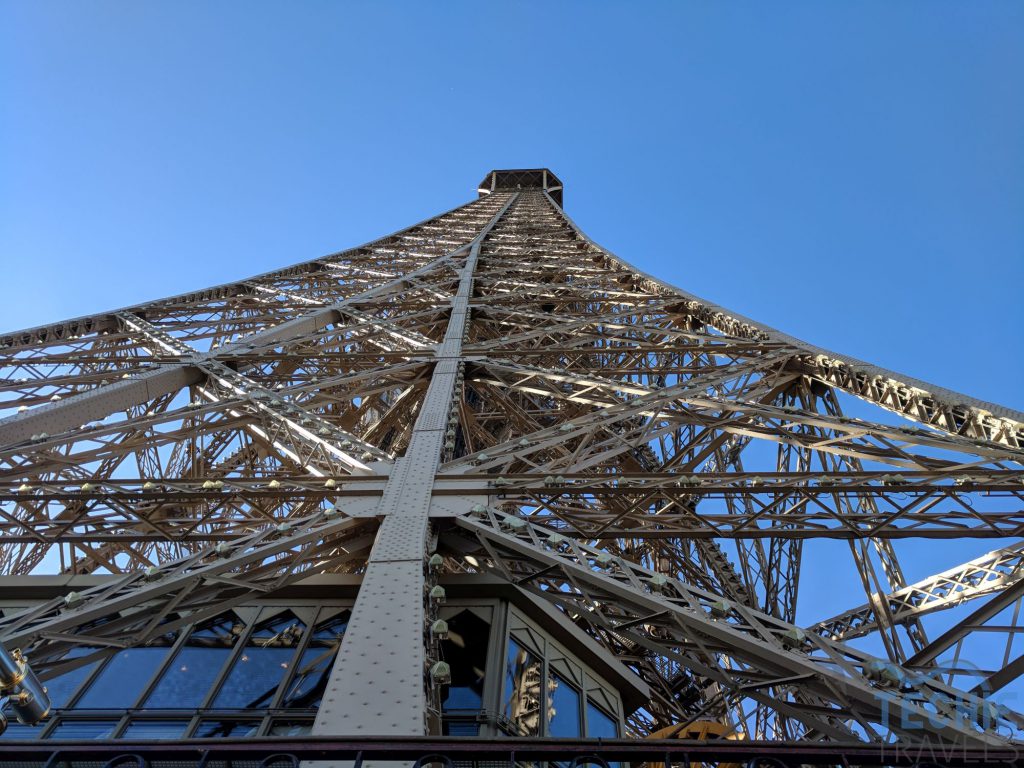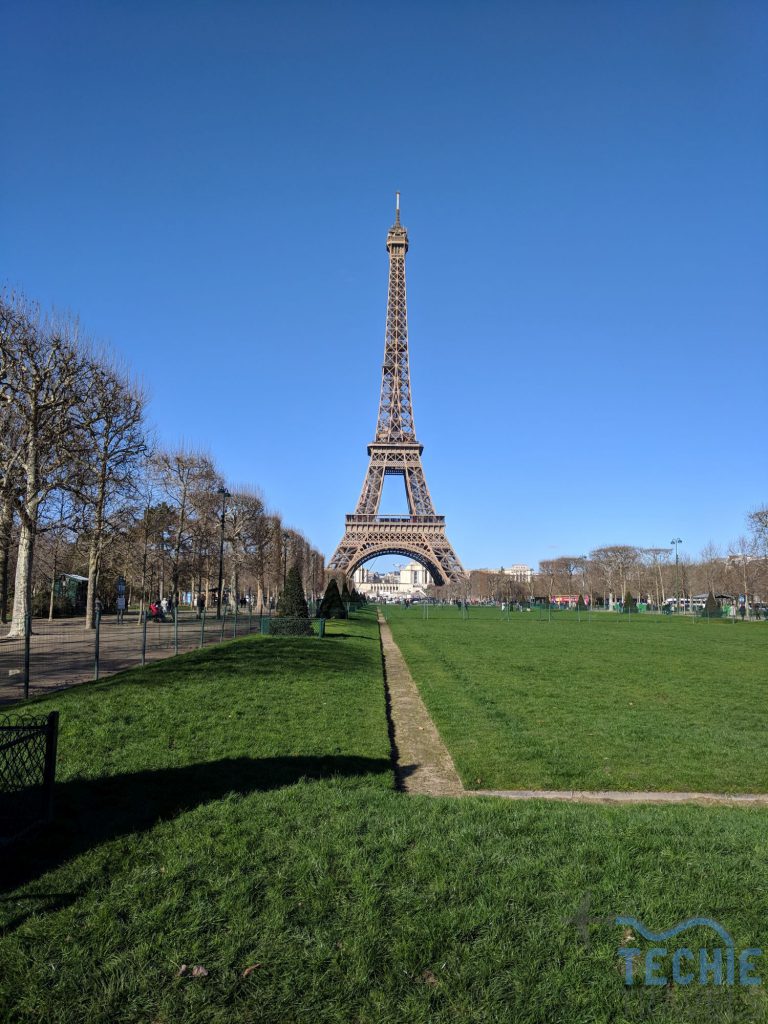 We found lunch at a cafe on a side street just off Champ du Mars and then took the Metro over to Arc de Triomph.  Once again, we were able to bypass a somewhat long line for tickets with our museum pass and went immediately to the entrance to climb to the top.  Seeing the roads extending like spokes of a wheel from the arc was a great view.  I think I preferred this view rather than the Eiffel Tower as you are not quite as high so you do not lose the detail.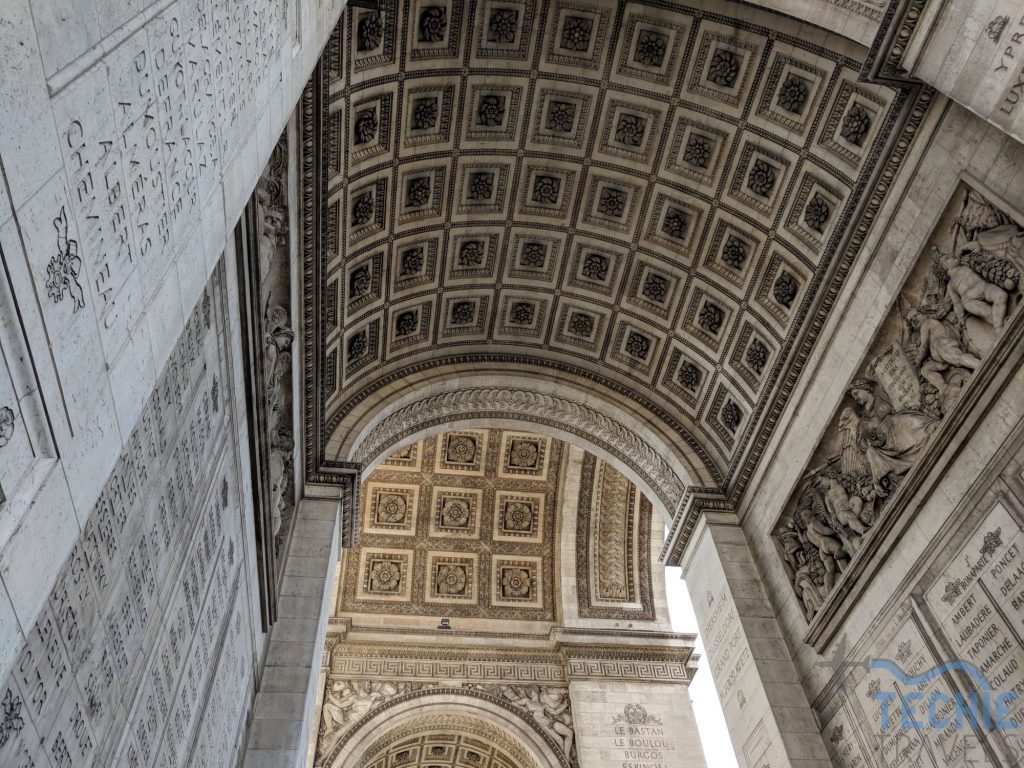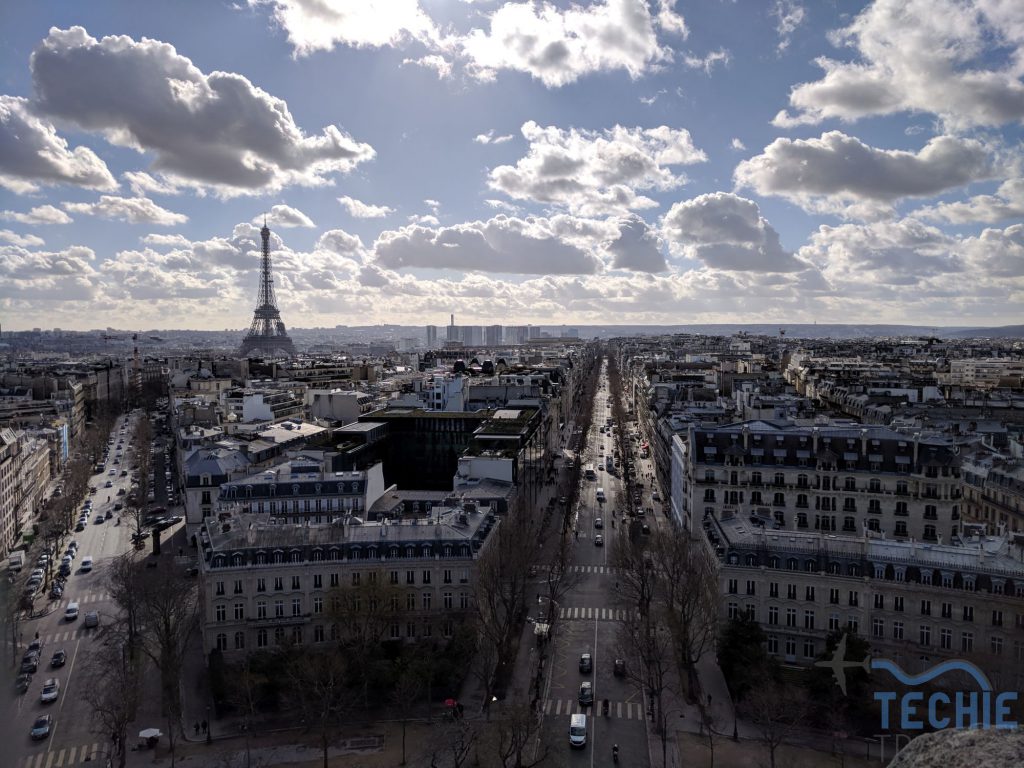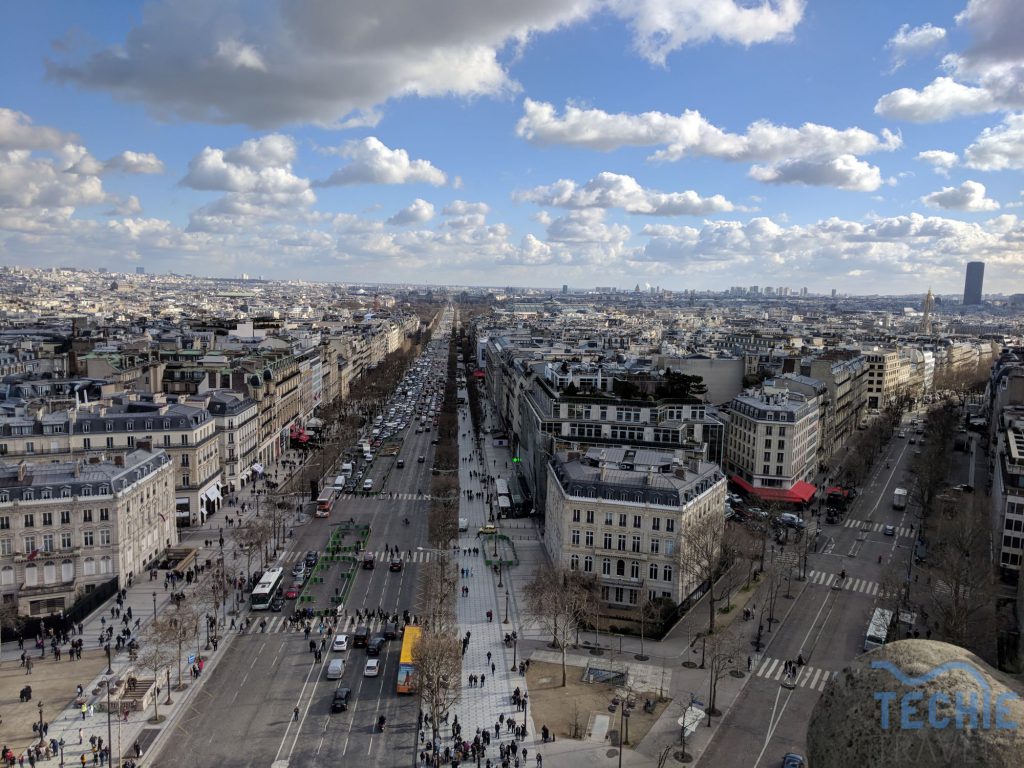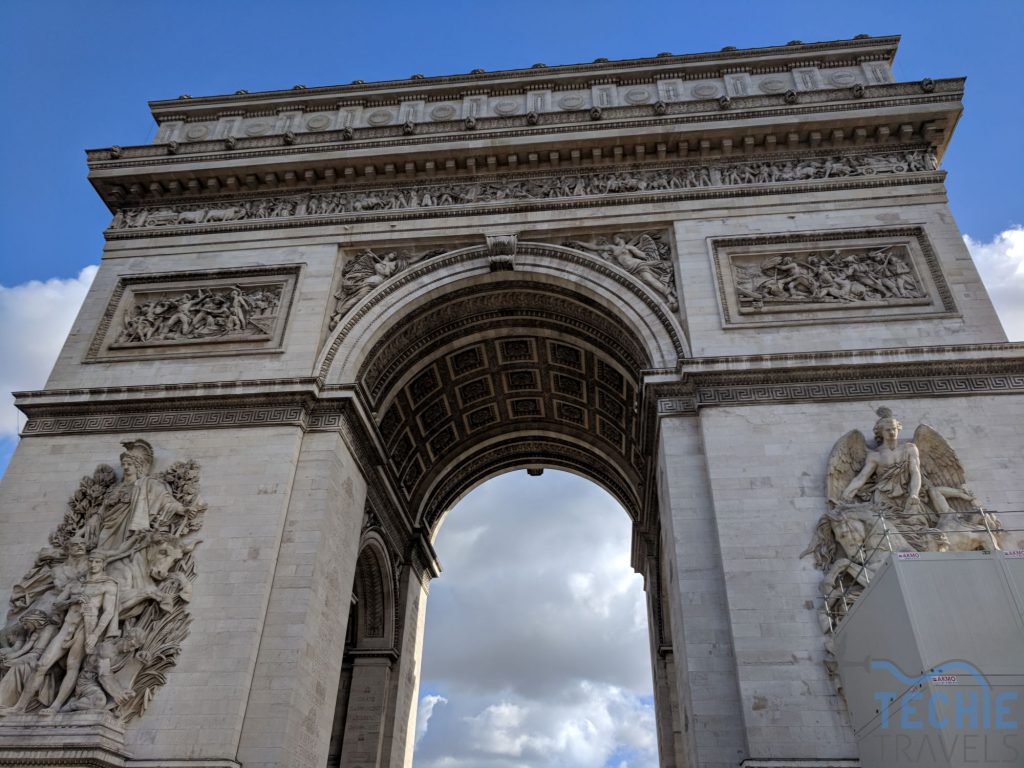 Next we walked down Champs Elysees and found a crepe for a snack and some souvenirs.  Eventually, we made it to the Musee de l'Orangerie.  This museum has rooms that were custom built according to Monet's specifications to house some huge water lilly paintings.  There were some additional impressionist works in the basement and a special eclectic exhibit of the Dada movement.  I knew nothing about the Dada movement and found it strange, but interesting.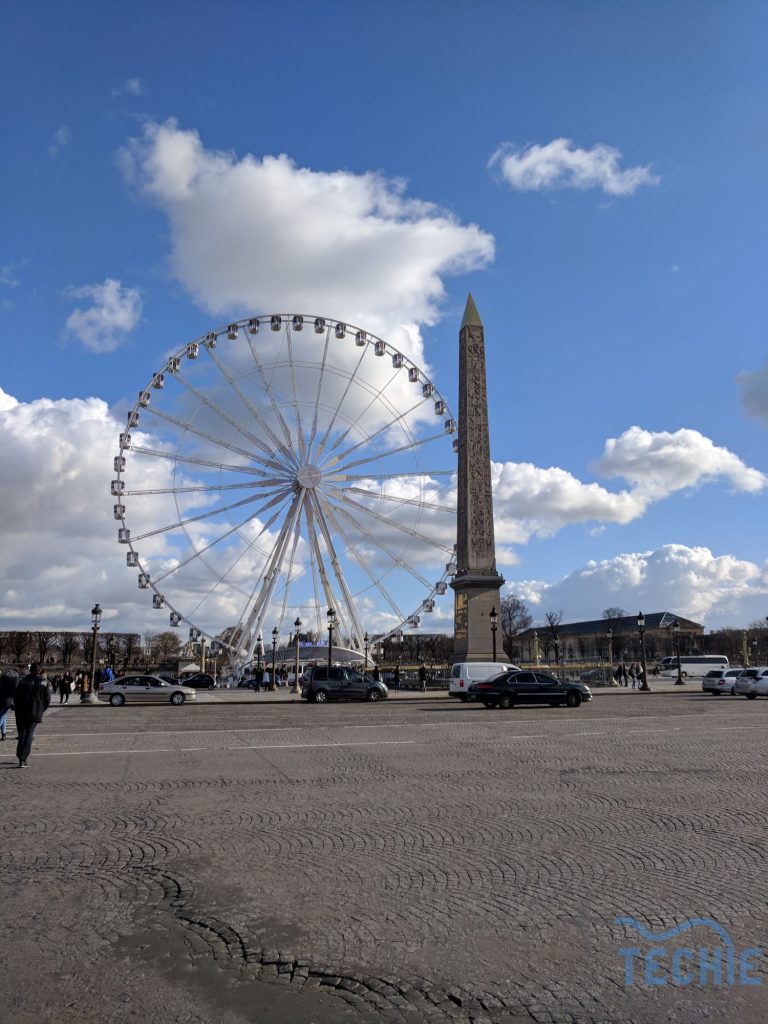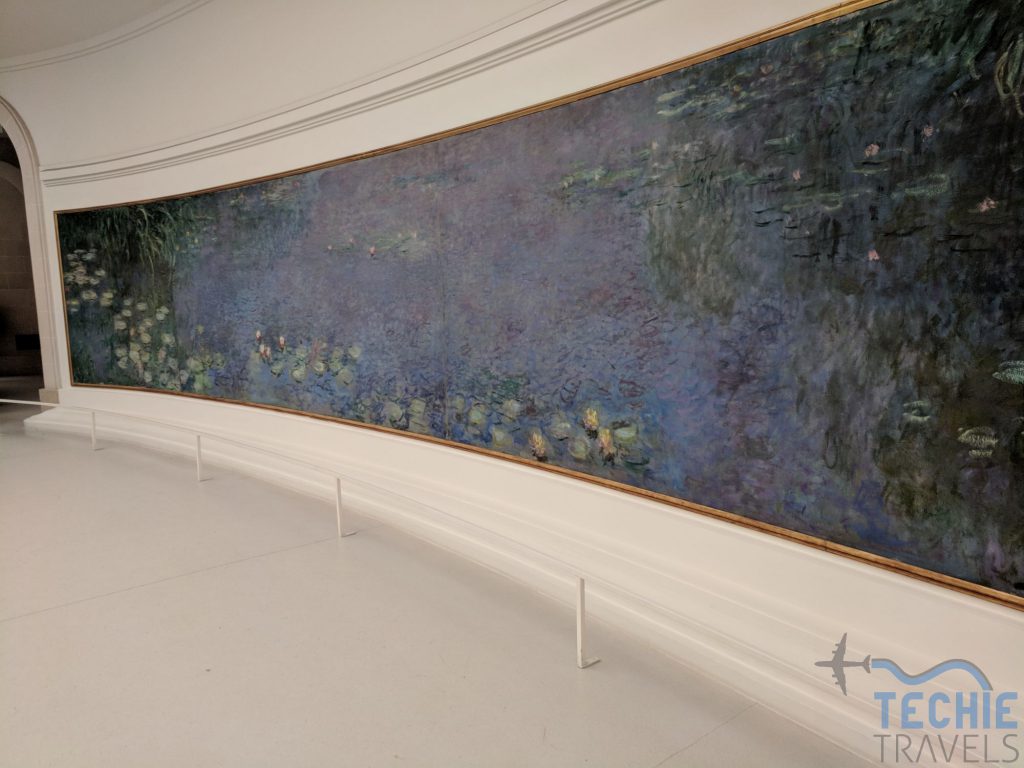 We then headed back to the hotel for tea time.  We decided to have a nicer dinner this evening at l'Absinthe.  We chose to have the main and dessert menu for 32 Euros.  I had the chopped veal with mashed potatoes and a cheese plate for dessert while Samantha had the veal shoulder with potatoes and a cream puff and caramel ice cream for dessert.  Everything was excellent and a good finish to our time in Paris.