Introduction – Western Europe Trip
American Airlines Flagship Lounge O'Hare
British Airways B747 Club World – Chicago to London
Hilton London Bankside
London – Tower of London, Tower Bridge, and HMS Belfast
London – Changing of the Guard, Chelsea FC Tour, and the British Museum
London – Westminster Abbey, Churchill War Rooms, and the National Gallery
Day Trip to Cambridge – King's College, Punting, and Fitzwilliam Museum
London – Globe Theatre, St Paul's, and Kensington Gardens
Hotel Therese – Paris Boutique Hotel
Paris – Arrival and Louvre Museum
Paris – Day Trip to Versailles
Paris – Musee D'Orsay, Notre Dame, and More
Paris – Eiffel Tower and Arc de Triomph
Kimpton DeWitt Amsterdam
Amsterdam – Arrival and Heineken Experience
Amsterdam – Canal Tour and Van Gogh Museum
Amsterdam – Rijksmuseum and Anne Frank House
Elemis Spa and Cathay Pacific First Lounge Heathrow
British Airways B747 First – London to Phoenix
At the beginning of February, we took a trip to London, Paris, and Amsterdam.  We were not even sure we would be able to squeeze this in with a baby on the way and job obligations.  We originally planned a British Isles cruise in May, but this was just a few weeks after the due date so that obviously would not be feasible.  A quick flight change and we had our two week trip planned for the beginning of February.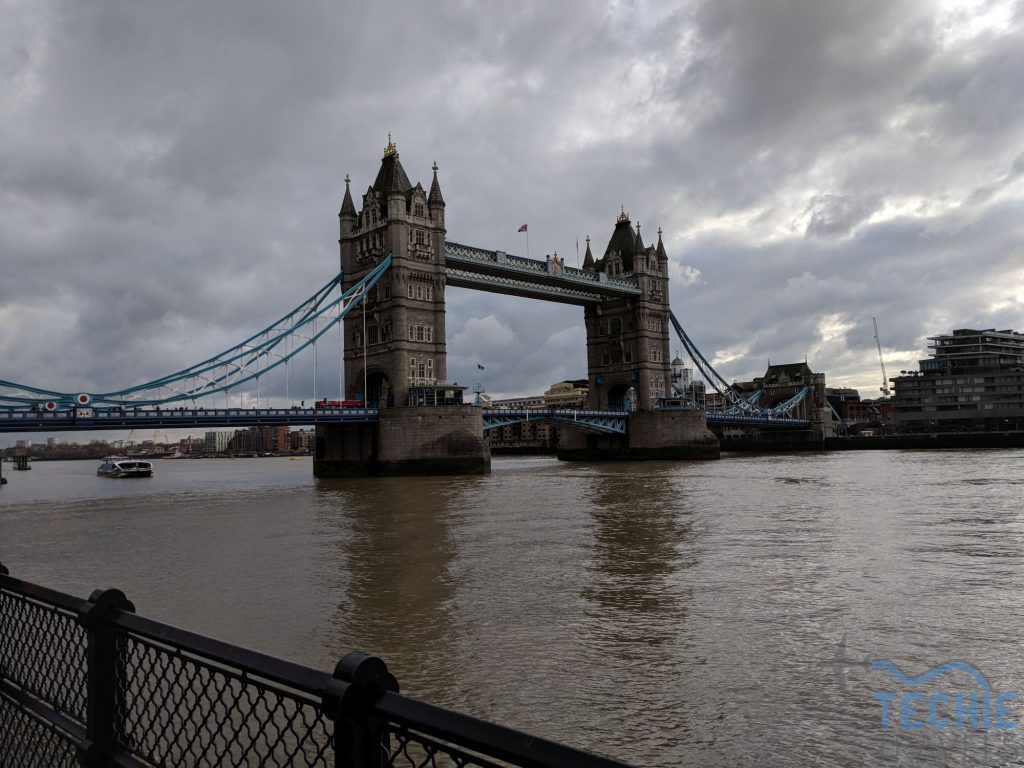 Despite going in the winter, we actually had very good weather for our trip.  Many days, it was actually sunny which was a nice surprise.  It snowed in Paris the day we arrived,  but we were in the Louvre all day so it did not really matter.
We use our companion pass from the Chase British Airways card for the airfare portion of the trip.  While companion passes usually provide good value, this one is pretty weak as you have to pay taxes and fees for both people.  We were able to avoid the UK air passenger duty by leaving from Amsterdam. In addition, going during the off season meant the number of points required was much lower than summer flights. I viewed the companion pass as basically an upgrade from economy rather than a free flight as the out of pocket cost was basically on par with paid rates at the time.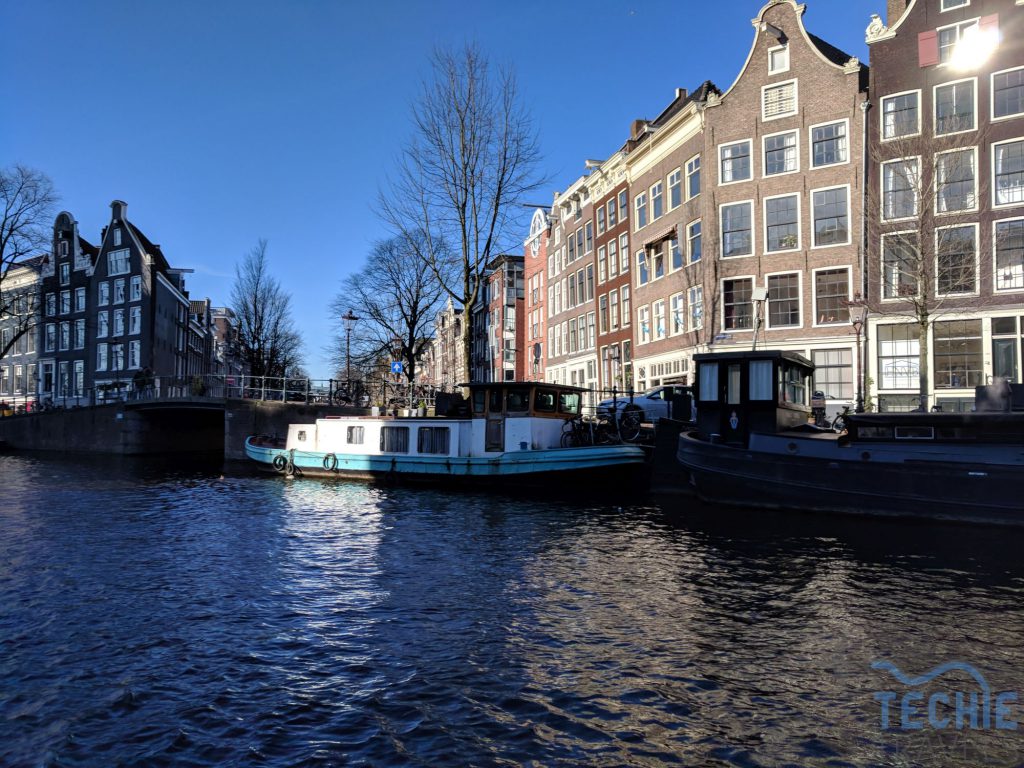 We flew business class from Chicago O'Hare to London Heathrow and first class from Amsterdam to Phoenix, connecting through Heathrow on the way home.  I would highly recommend this arrangement because you just sleep going east across the Atlantic but you are awake to get the full first class experience on the way back.  Here is a map of our flights.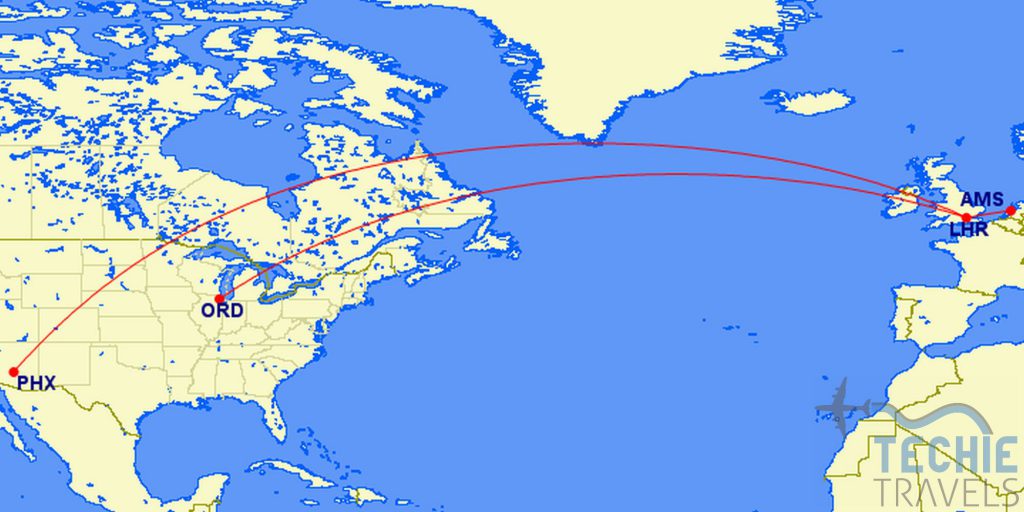 While in Europe, we got between cities on the very efficient rail network.  Here is a map of our train travels.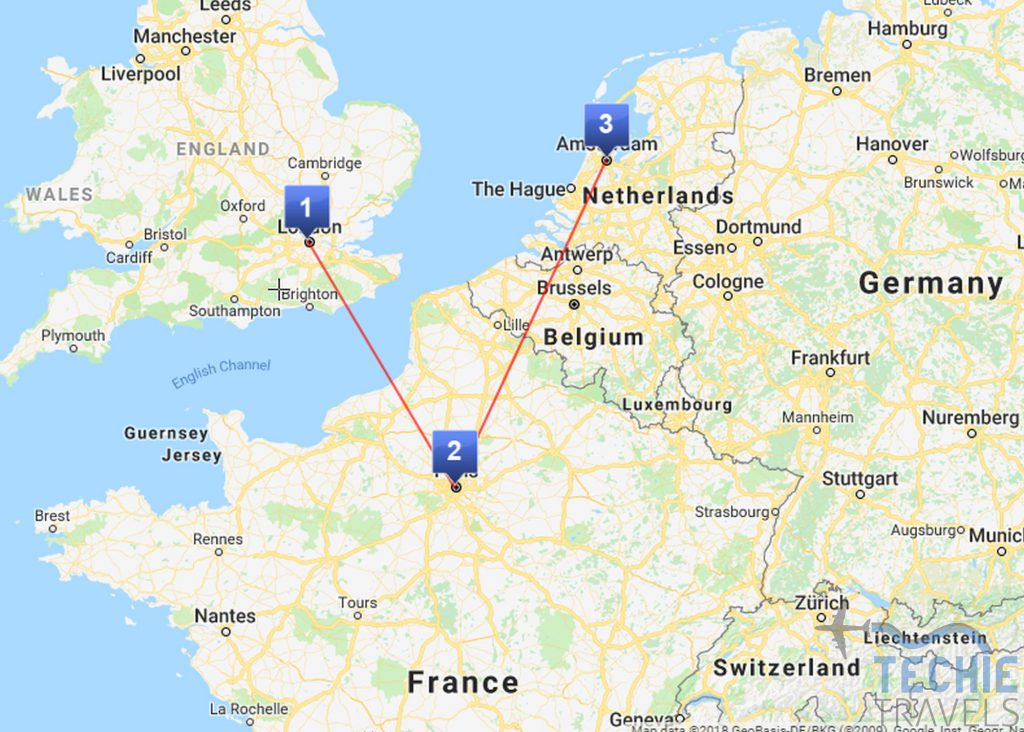 In terms of costs, the goal was to match the cost of a cruise. The rate on the cruise we were going to take was $1600 per person. We easily beat this mostly because We were able to save quite a bit by using points for hotels. We also did not skimp too much on evening meals, and it was a nice change from cruise food to get more immersed in the culture of our destinations.
Points
Money
Notes
British Airways Club World ORD-LHR
British Airways First Class AMS-LHR-PHX
159,000 Avios
$2,222
Used companion pass
Hilton London Bankside
216,000 Hilton Honors Points
$0
5th Night Free
Hotel Therese Paris
55,960 Citi ThankYou Points
$0
4th Night Free with Citi Prestige
Kimpton DeWitt Amsterdam
12,356 Altitude Reserve Points
$0
2 free nights from IHG Credit Card
Transportation
0
$515
Trains London to Paris to Amsterdam, public transit
Food
0
$1,113
Tourism
0
$773.16
Admissions, tours
Totals
443,316
$4623
This trip was absolutely fantastic and a nice change to the many cruises we had been on recently.