Introduction – Western Europe Trip
American Airlines Flagship Lounge O'Hare
British Airways B747 Club World – Chicago to London
Hilton London Bankside
London – Tower of London, Tower Bridge, and HMS Belfast
London – Changing of the Guard, Chelsea FC Tour, and the British Museum
London – Westminster Abbey, Churchill War Rooms, and the National Gallery
Day Trip to Cambridge – King's College, Punting, and Fitzwilliam Museum
London – Globe Theatre, St Paul's, and Kensington Gardens
Hotel Therese – Paris Boutique Hotel
Paris – Arrival and Louvre Museum
Paris – Day Trip to Versailles
Paris – Musee D'Orsay, Notre Dame, and More
Paris – Eiffel Tower and Arc de Triomph
Kimpton DeWitt Amsterdam
Amsterdam – Arrival and Heineken Experience
Amsterdam – Canal Tour and Van Gogh Museum
Amsterdam – Rijksmuseum and Anne Frank House
Elemis Spa and Cathay Pacific First Lounge Heathrow
British Airways B747 First – London to Phoenix
The day started with breakfast at the hotel and I found out they can also make pancakes and waffles.  Our train left from London Liverpool station at about 9:30. We managed to get tickets for 10GBP per person for a return trip. Where was that when I was here studying abroad as a poor college student?  It was a slower train with a lot of stops, but the views of the English countryside along the way made the journey more enjoyable.
Upon arrival, we debated taking the bus but decided to walk to the city centre as it was sunny and we had been sitting for a while.  It took about 15 minutes to walk into town.
We started our touring at King's College.  We walked through the beautiful baroque chapel admiring the architecture.  Afterwards, we walked through the campus to see the other buildings and bridges on campus.  Certain parts are reserved for students, but most of the outside portion of the campus is free to explore.  They do close off tours during exams and holidays so watch out for that.  I do not think I actually toured the chapel while I was there so this was new for me.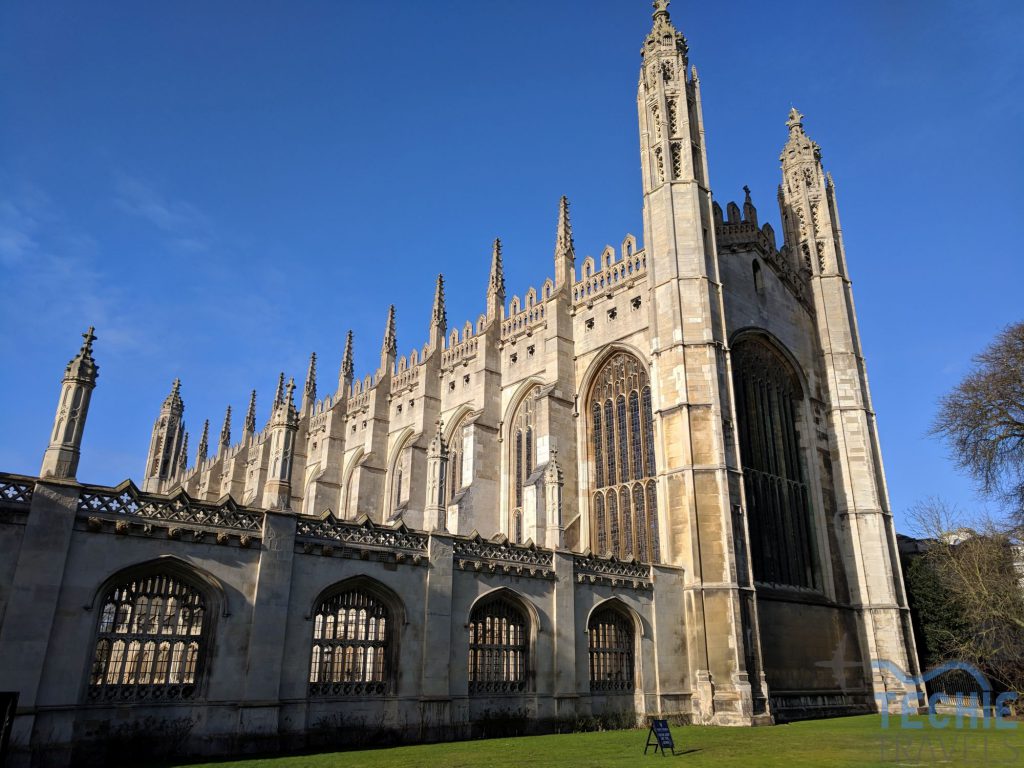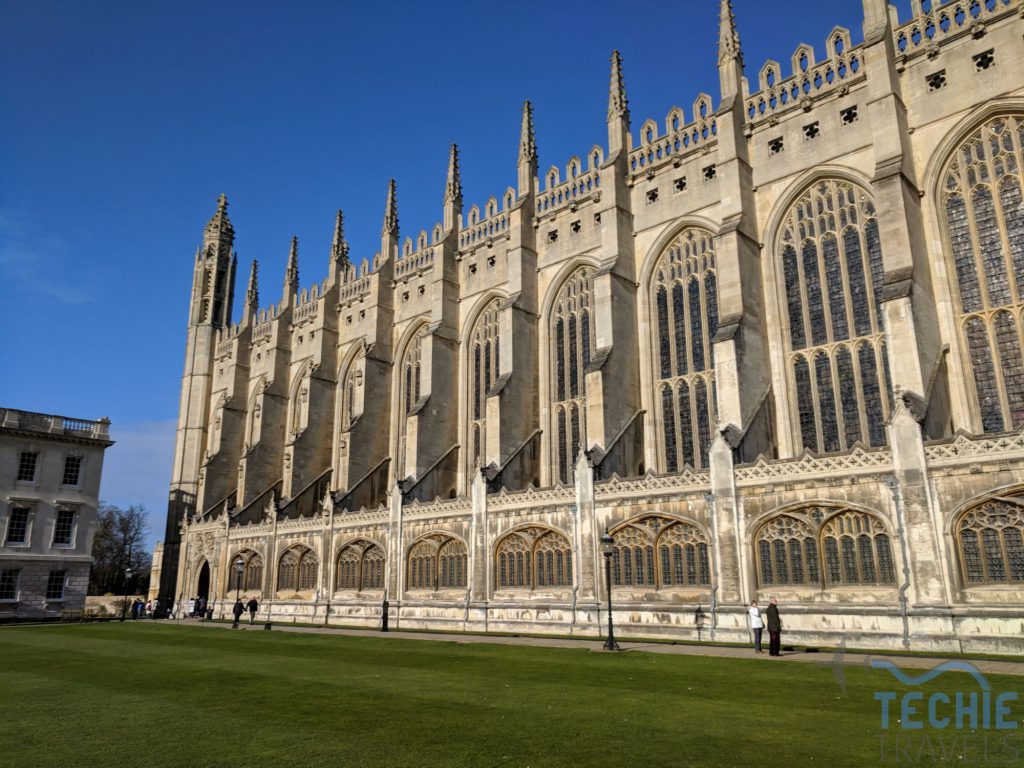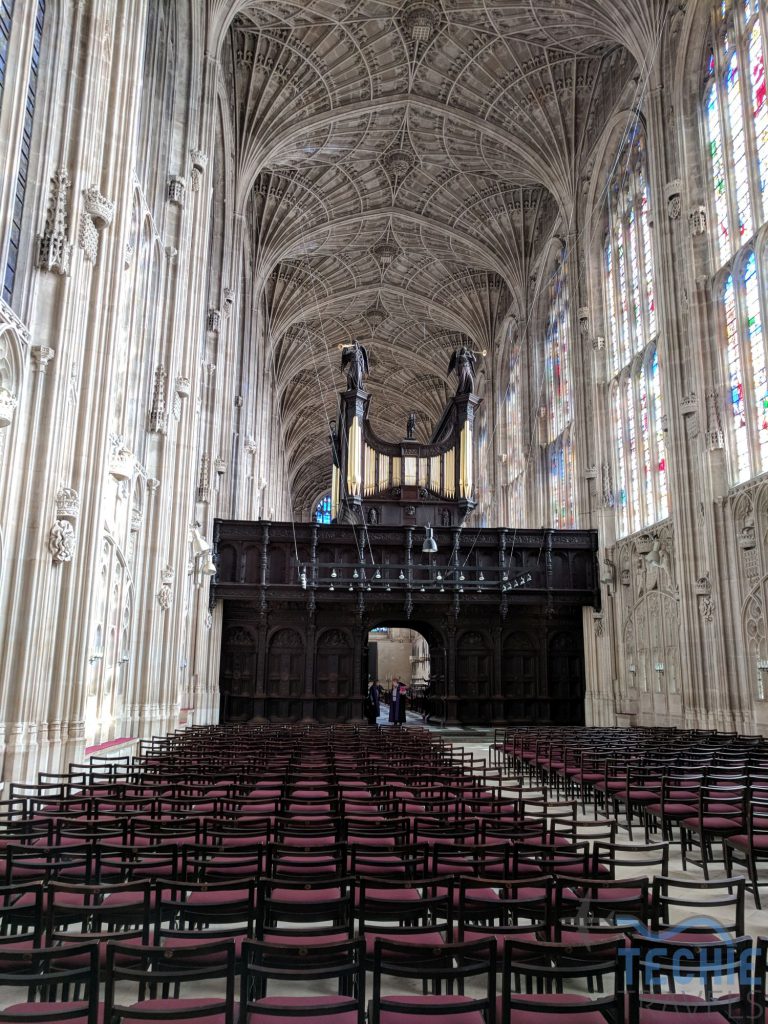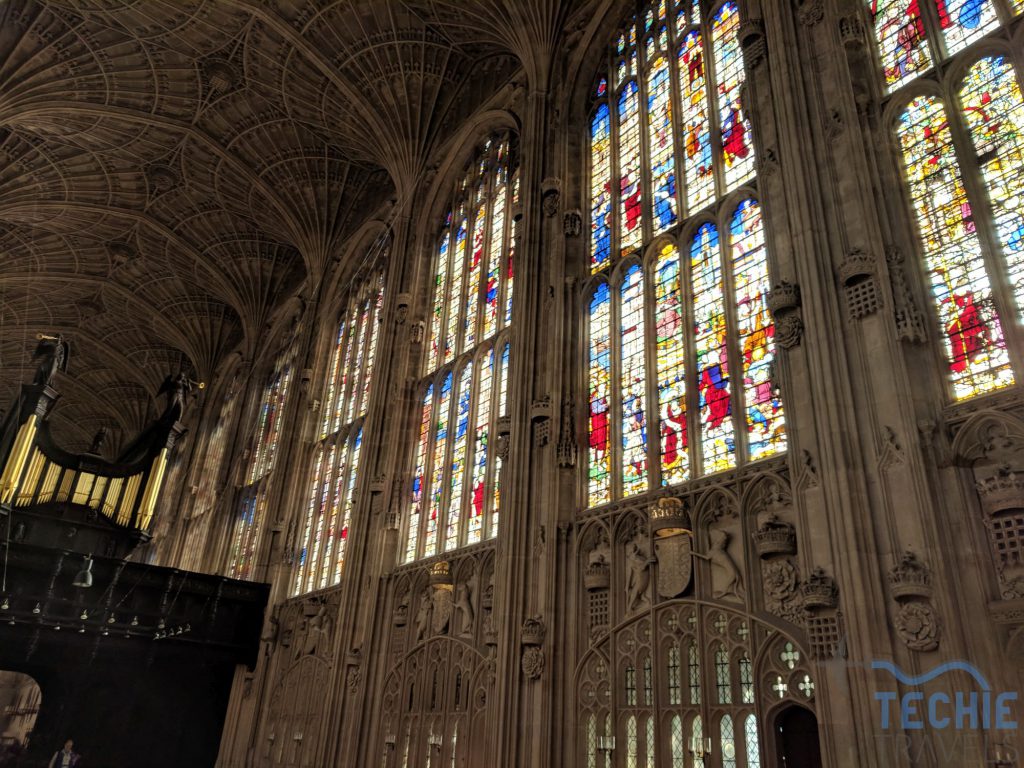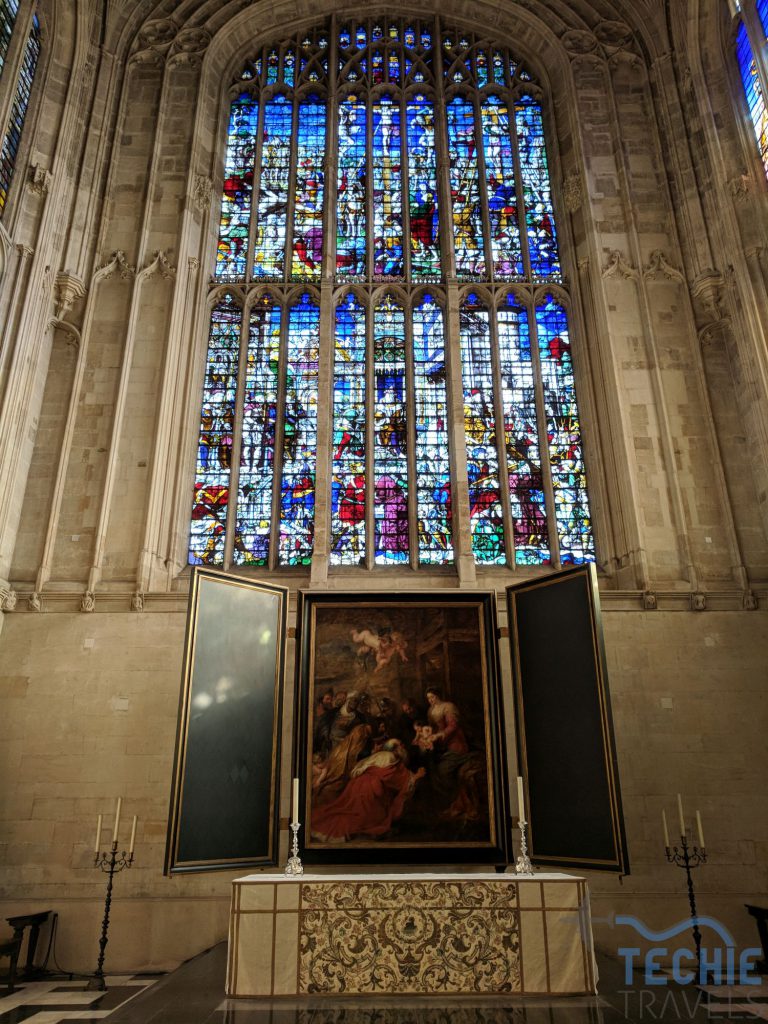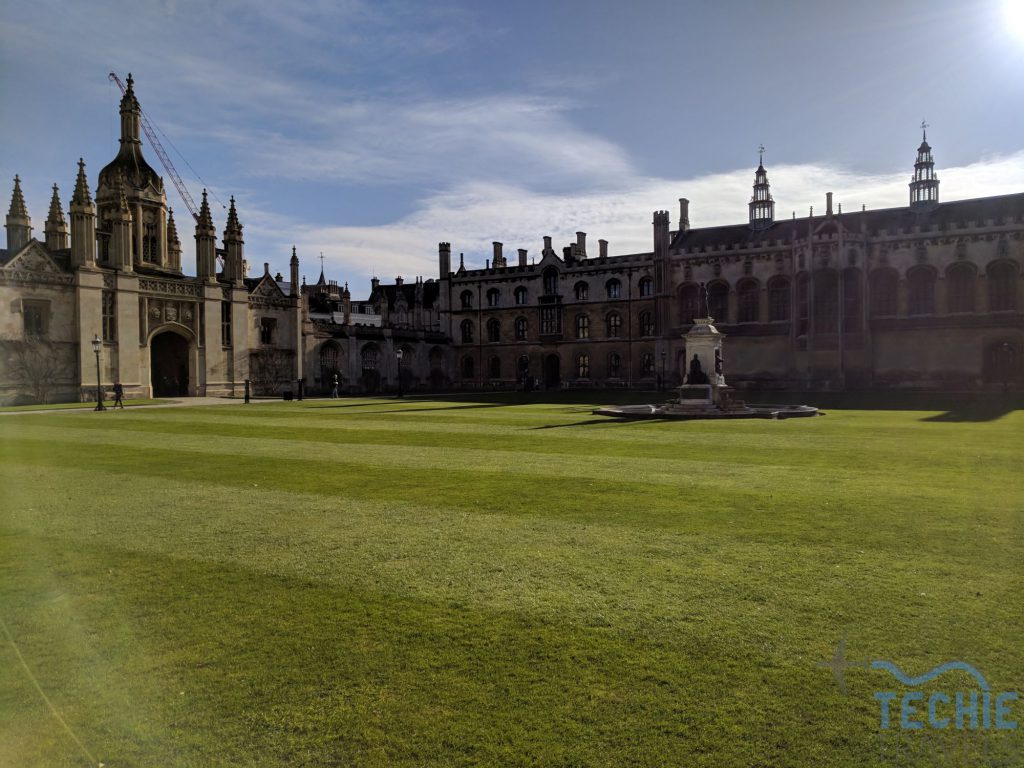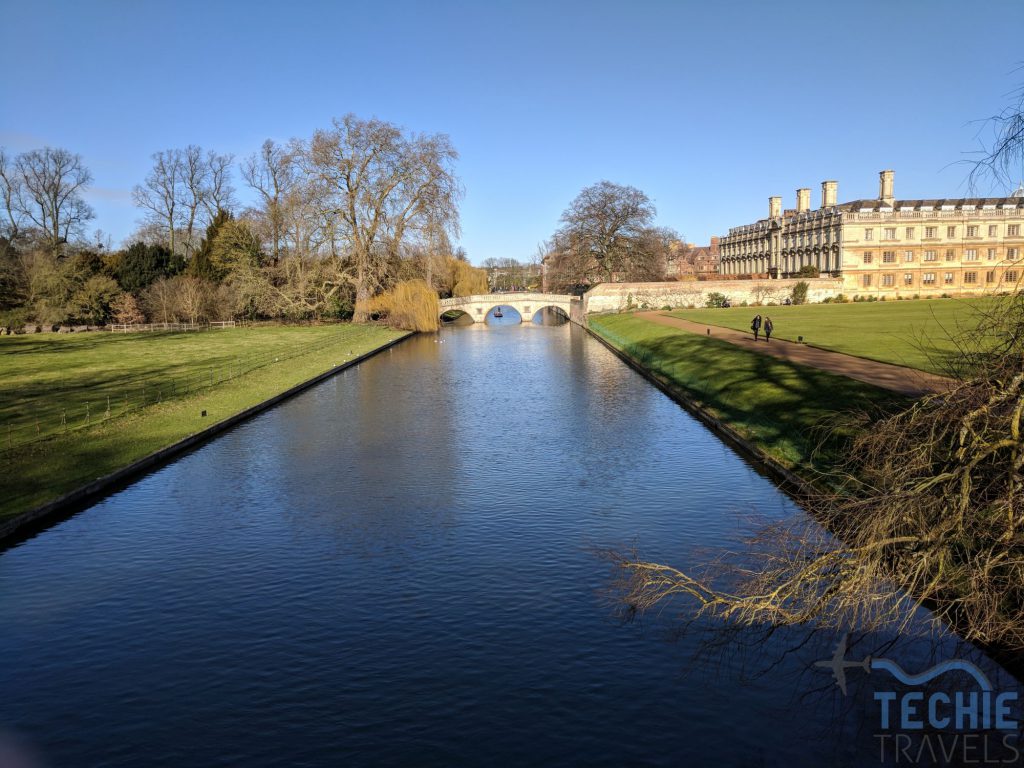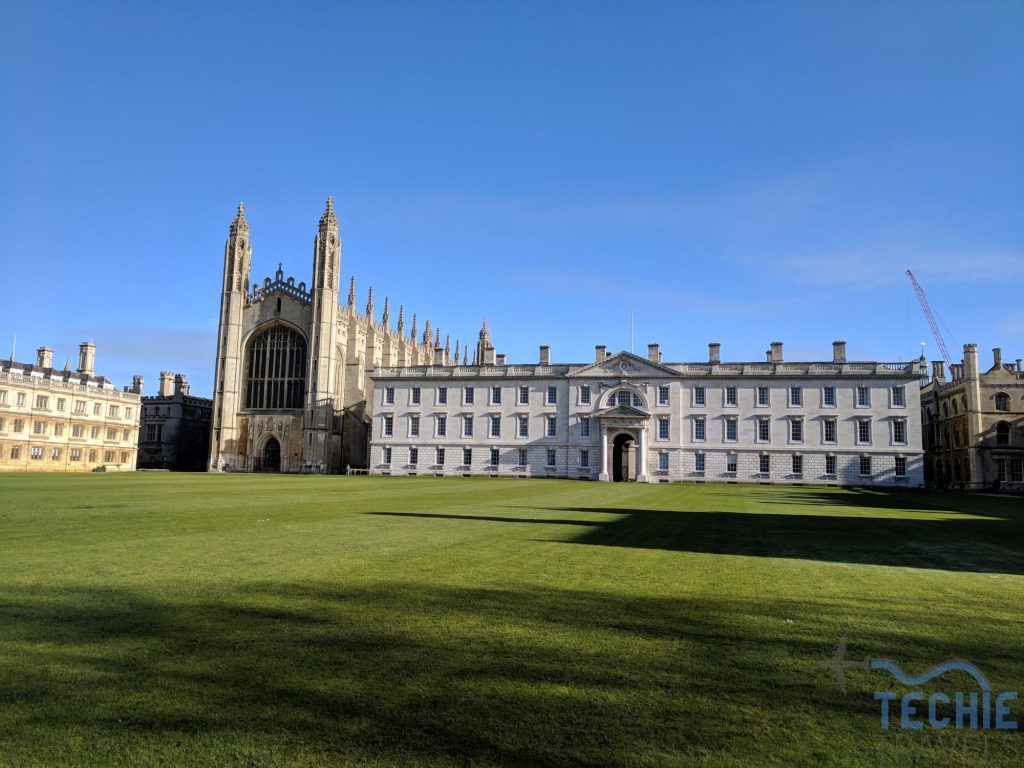 Next we walked through the market.  We got some of my favorite candy, "cable", which is basically just sugar in rope form.  We also got some other snacks and bread for a light lunch.
A trip to Cambridge would not be complete without a punting tour of the backs of the colleges.  Each college is separate, so you would have to pay an admission to see all of them.  Instead, you can go punting on the River Cam and see the backs of the colleges.  Punting is where you navigate a river on a flat boat using a long pole.  You can rent a boat and try it yourself, or you can hire a tour guide to do it for you.  We had a great tour guide who gave a lot of information about all of the colleges in Cambridge.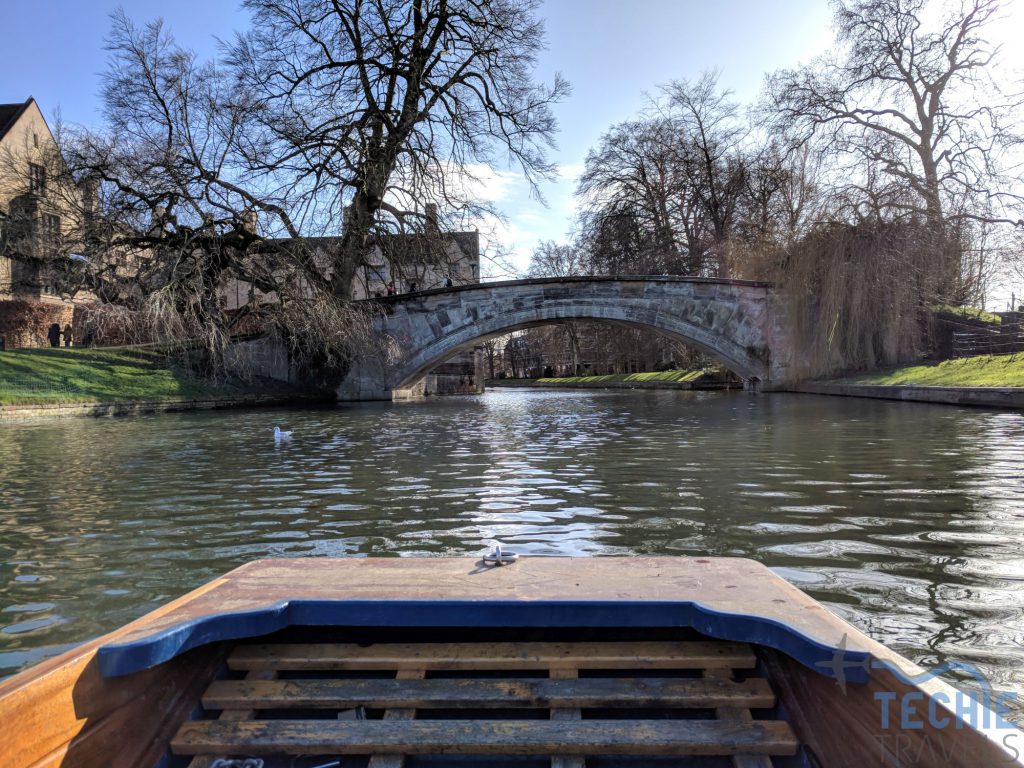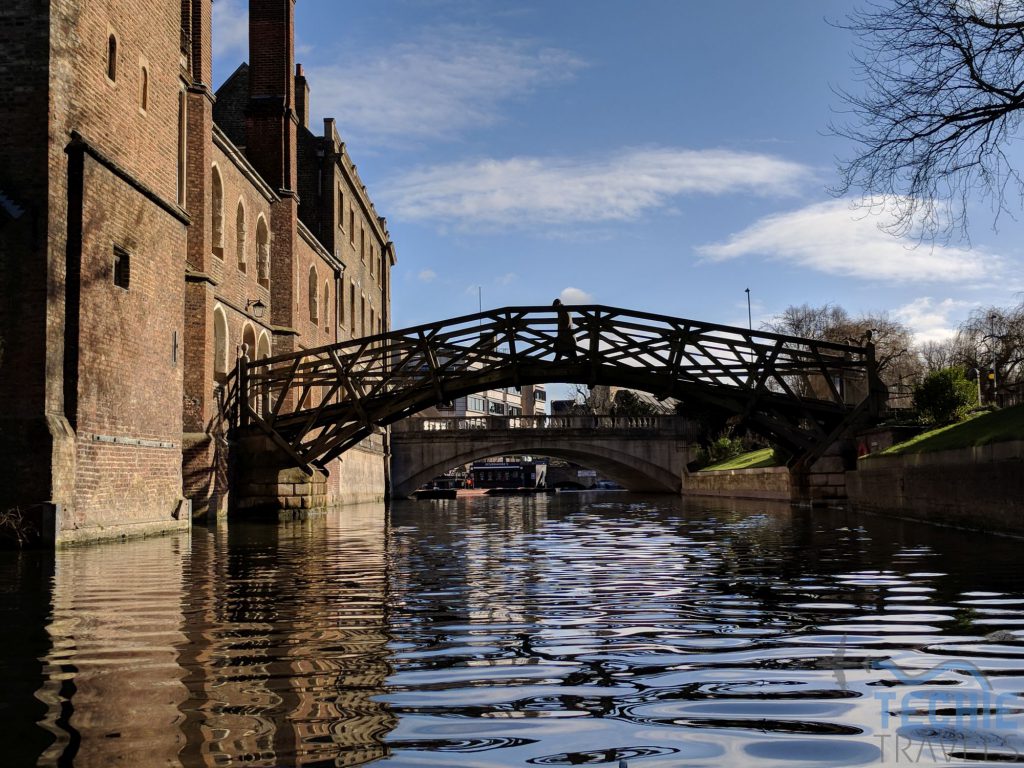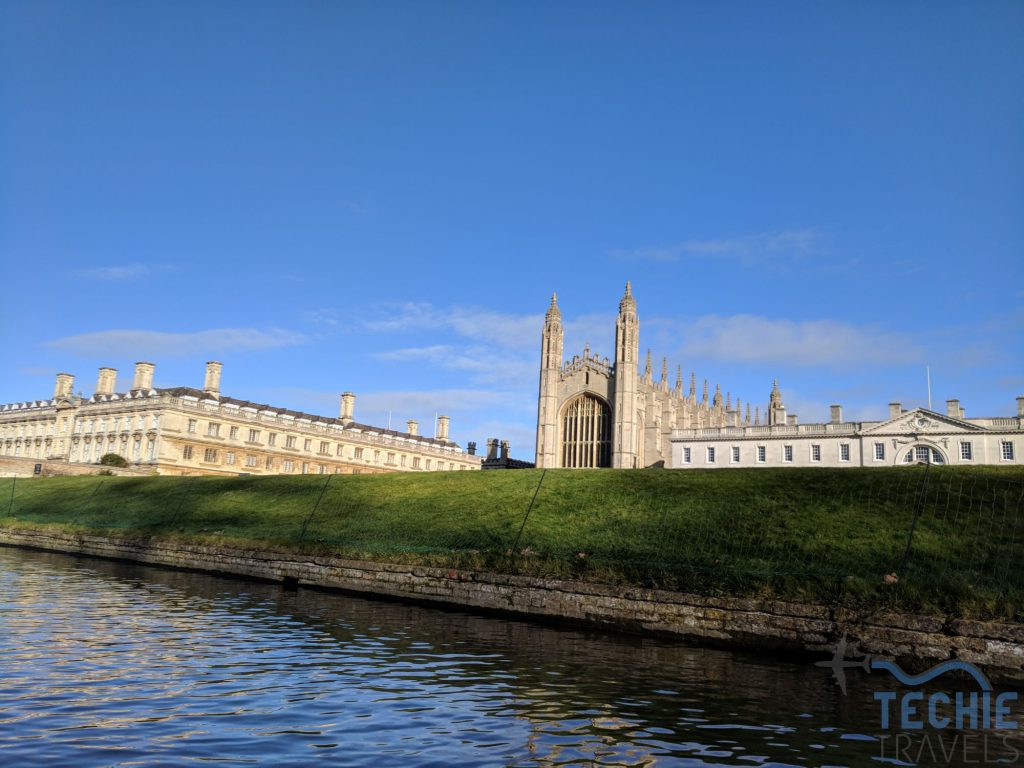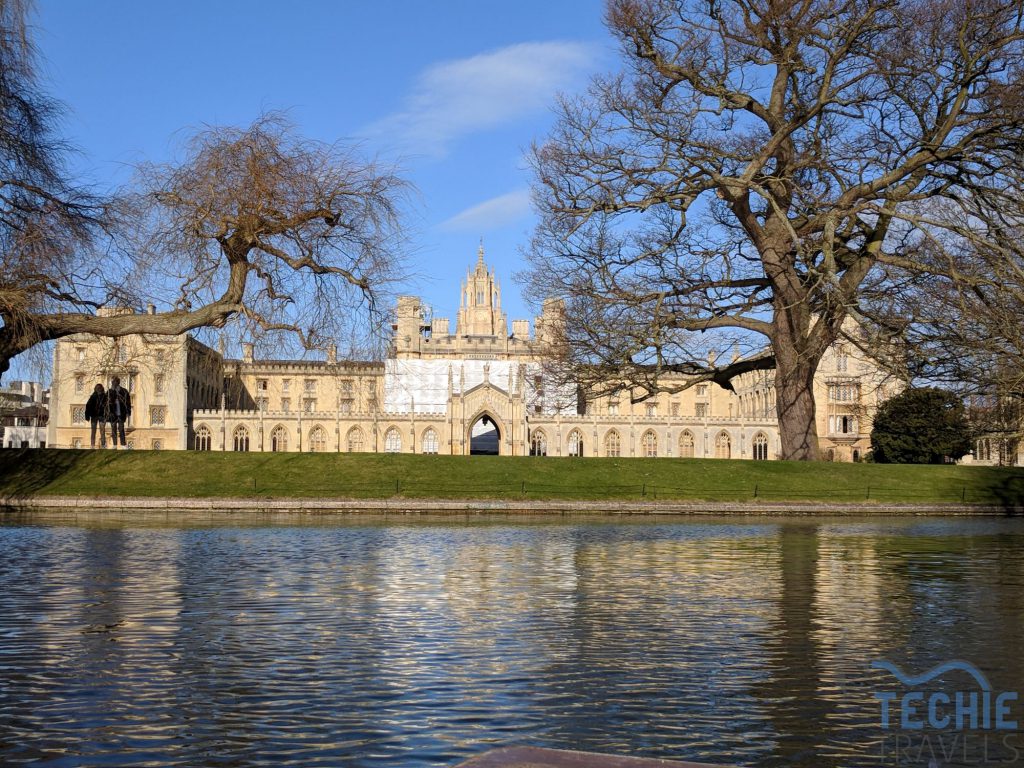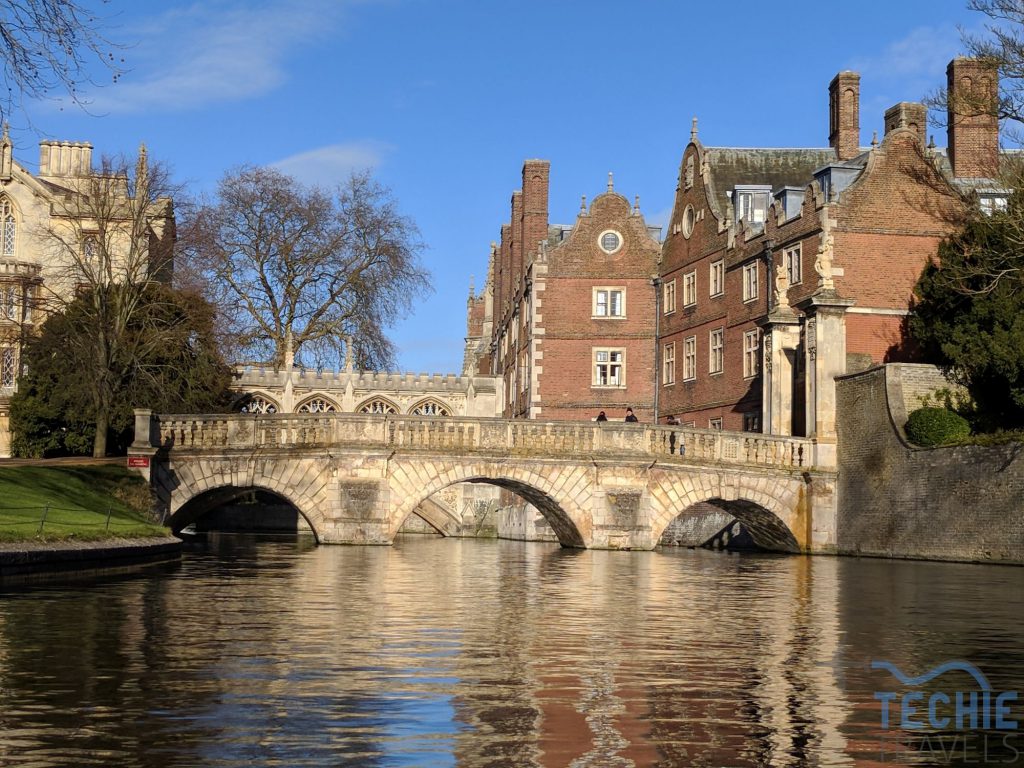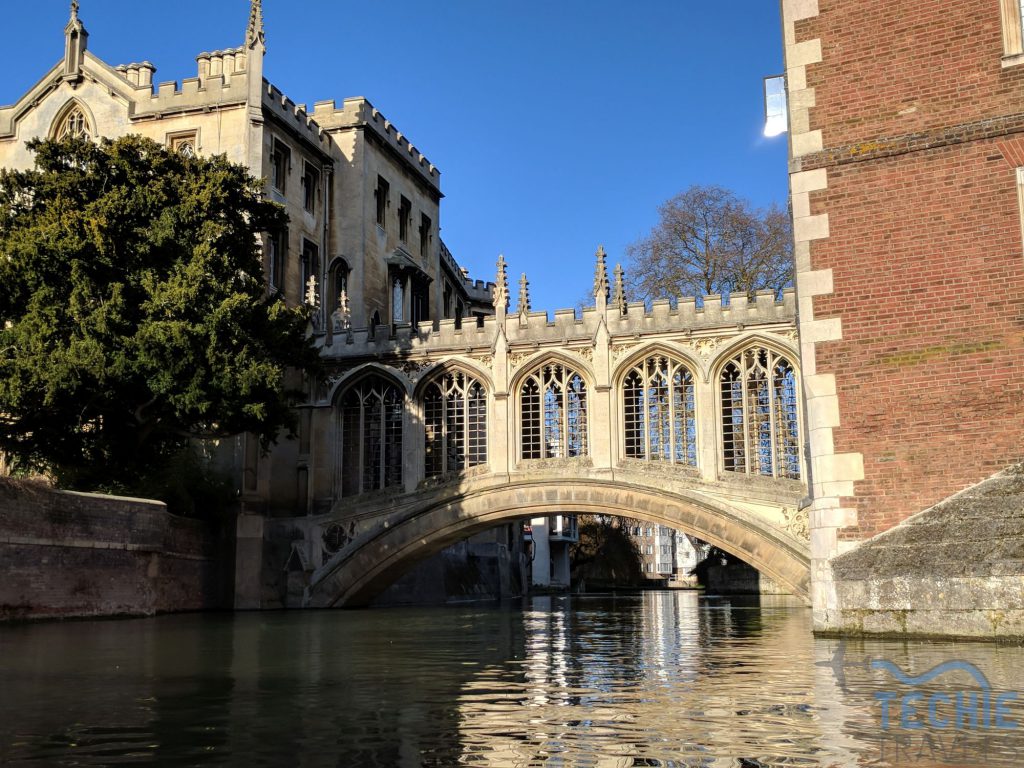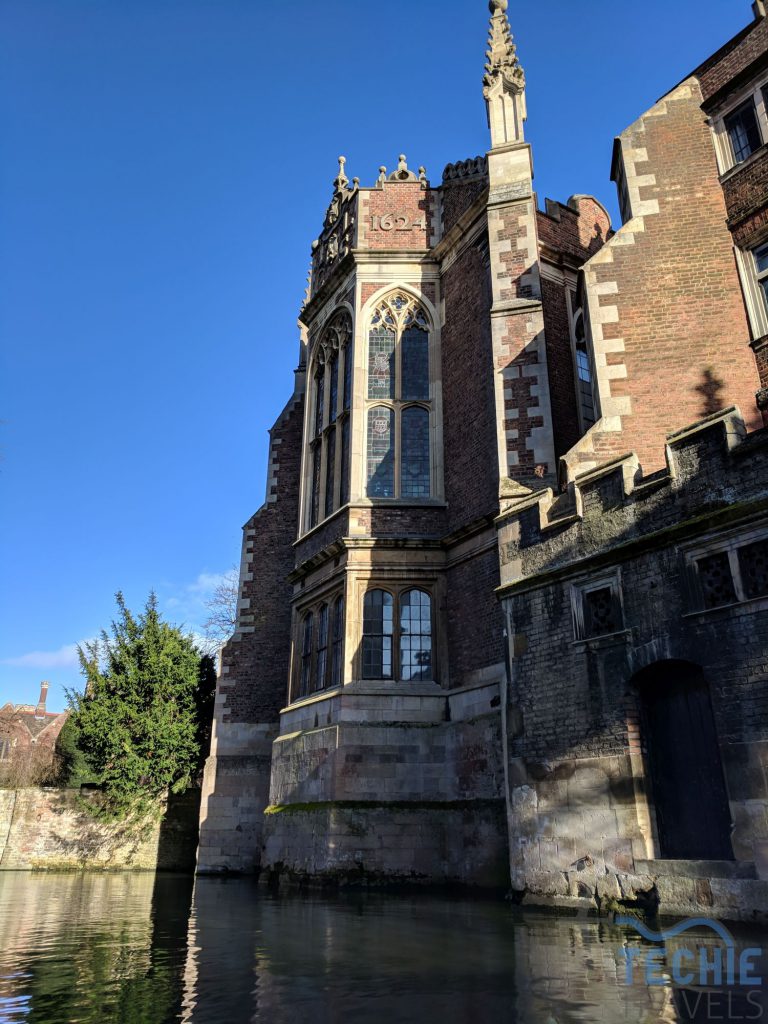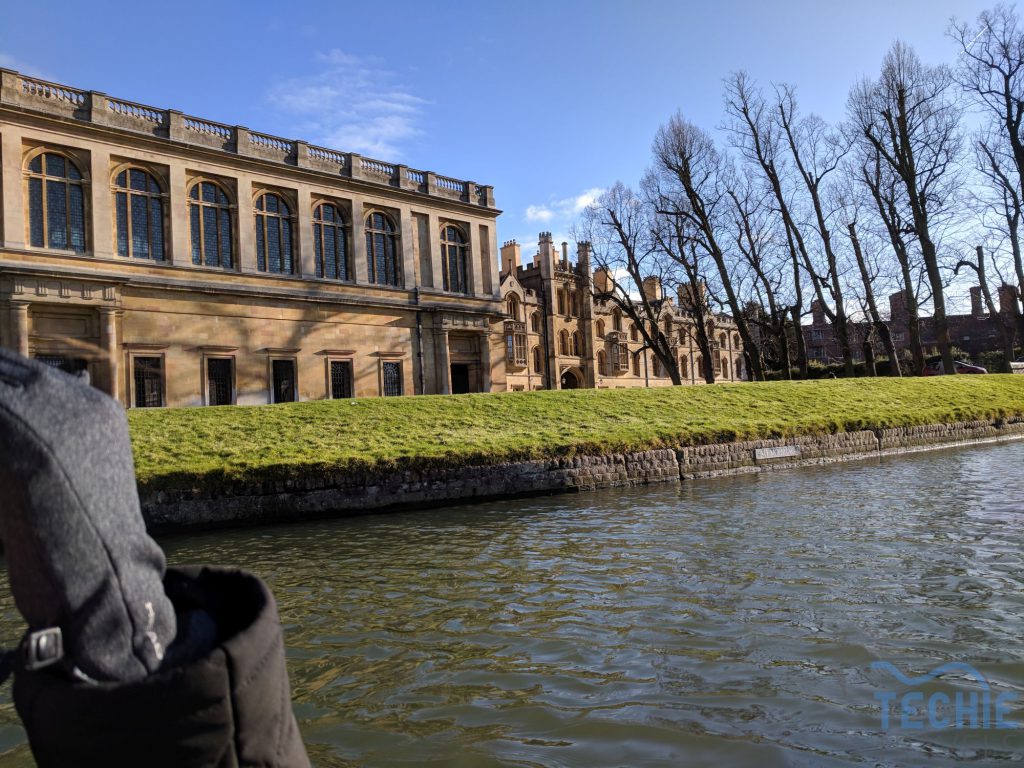 We then headed to the Eagle for a late lunch/early dinner of fish and chips.  The Eagle pub is famous for being the place where Crick and Watson announced the discovery of DNA. Having a meal here is a classic experience that is not to be missed.  The pub is your classic British pub with dark wood, low ceilings, and many separate rooms.  This is what I picture when I think of British pubs.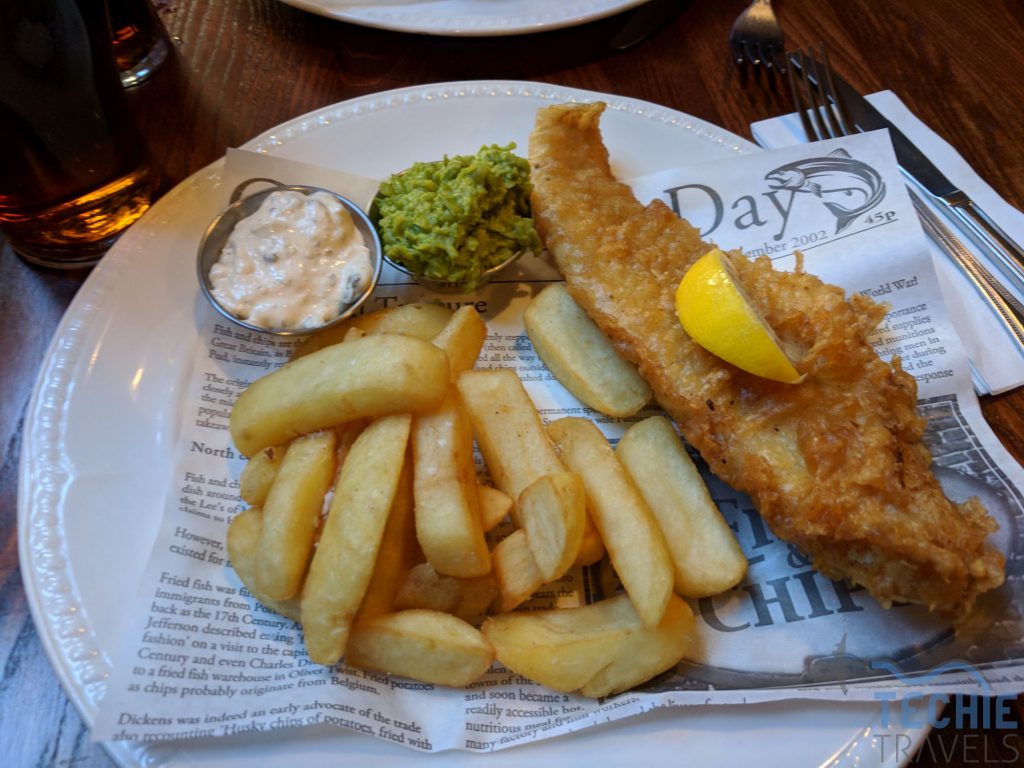 To close out the day, we went to the Fitzwilliam Museum.  This museum has an interesting mix of different media.  It included furniture, paintings, sculpture, and pottery.  There was a wide variety of artifacts organized by medium and origin.
By now it was starting to get dark so we walked back to the train station after a long, but fun day.  It was interesting to see what had changed since I had lived there while studying abroad, but it was almost exactly as I remembered.  The nostalgia was real.  Back in London, we got some drinks at the pub and snacks at the grocery store to close out the day.