Introduction – Western Europe Trip
American Airlines Flagship Lounge O'Hare
British Airways B747 Club World – Chicago to London
Hilton London Bankside
London – Tower of London, Tower Bridge, and HMS Belfast
London – Changing of the Guard, Chelsea FC Tour, and the British Museum
London – Westminster Abbey, Churchill War Rooms, and the National Gallery
Day Trip to Cambridge – King's College, Punting, and Fitzwilliam Museum
London – Globe Theatre, St Paul's, and Kensington Gardens
Hotel Therese – Paris Boutique Hotel
Paris – Arrival and Louvre Museum
Paris – Day Trip to Versailles
Paris – Musee D'Orsay, Notre Dame, and More
Paris – Eiffel Tower and Arc de Triomph
Kimpton DeWitt Amsterdam
Amsterdam – Arrival and Heineken Experience
Amsterdam – Canal Tour and Van Gogh Museum
Amsterdam – Rijksmuseum and Anne Frank House
Elemis Spa and Cathay Pacific First Lounge Heathrow
British Airways B747 First – London to Phoenix
After having our last breakfast at the hotel, we checked out and hopped on the metro and then RER over to Gare du Nord.  There was the normal difficulty of navigating the steps in the stations with luggage.  In addition, there was a delay on one of the lines so we had to hurry over to another platform to catch an earlier train.  We then had to wait for our platform to be announced at Gare du Nord.  Our train was delayed for about 20 minutes and then there was some security theater with one line going through metal detectors and x-rays while the other got to skip it.
We took the Thalys train from Paris to Amsterdam which took about 3 and 1/2 hours.  Going through Brussels, we saw the Atomium sculpture which was cool to see.  Otherwise, there was a lot of countryside views along the way.  We also grabbed sandwiches for lunch on board to maximize our time in Amsterdam upon arrival.  The food was fine, nothing great though.
Upon arrival, we purchased our I Amsterdam cards.  We did the calculations and it made sense to get the passes, especially because it included public transit.  We then checked into the hotel and headed out for the Heineken Experience.  There is a heavy emphasis on the experience part and not on the Heineken brewing and history.  It was a very trippy experience which would be fun for people partaking in the pleasures of Amsterdam.  There were two free beers at the end in a place that reminded me of a college fraternity basement party.  It was still fun, but not exactly what I was expecting.  If I went back, I would look into tours at some of the microbreweries in the city.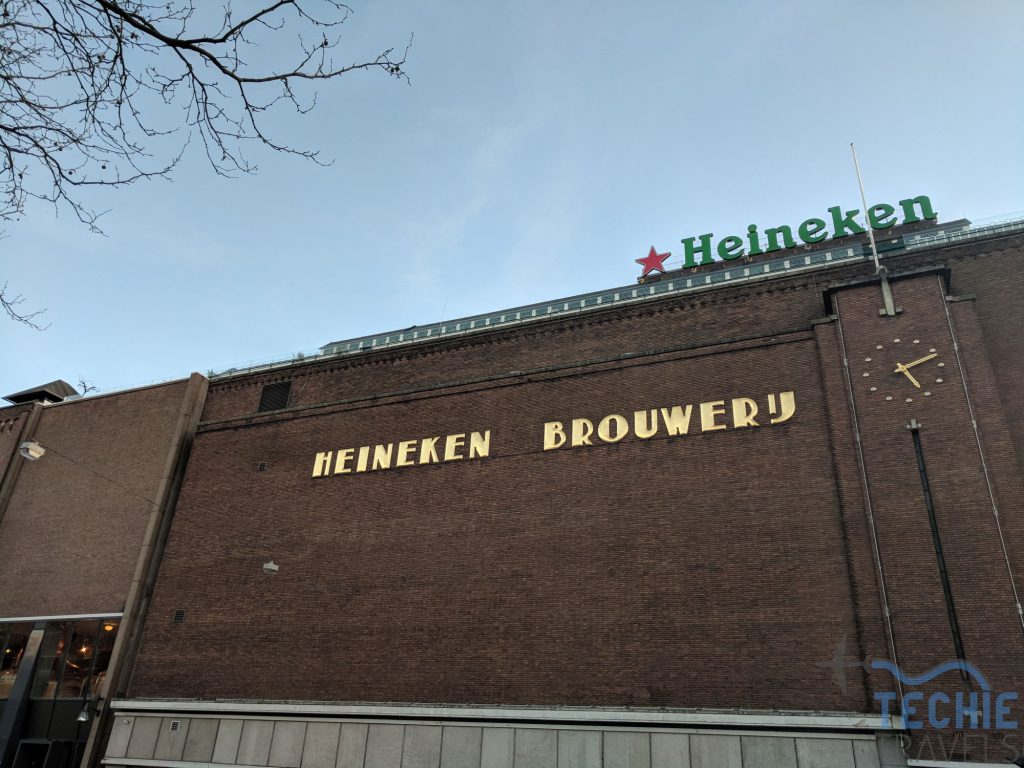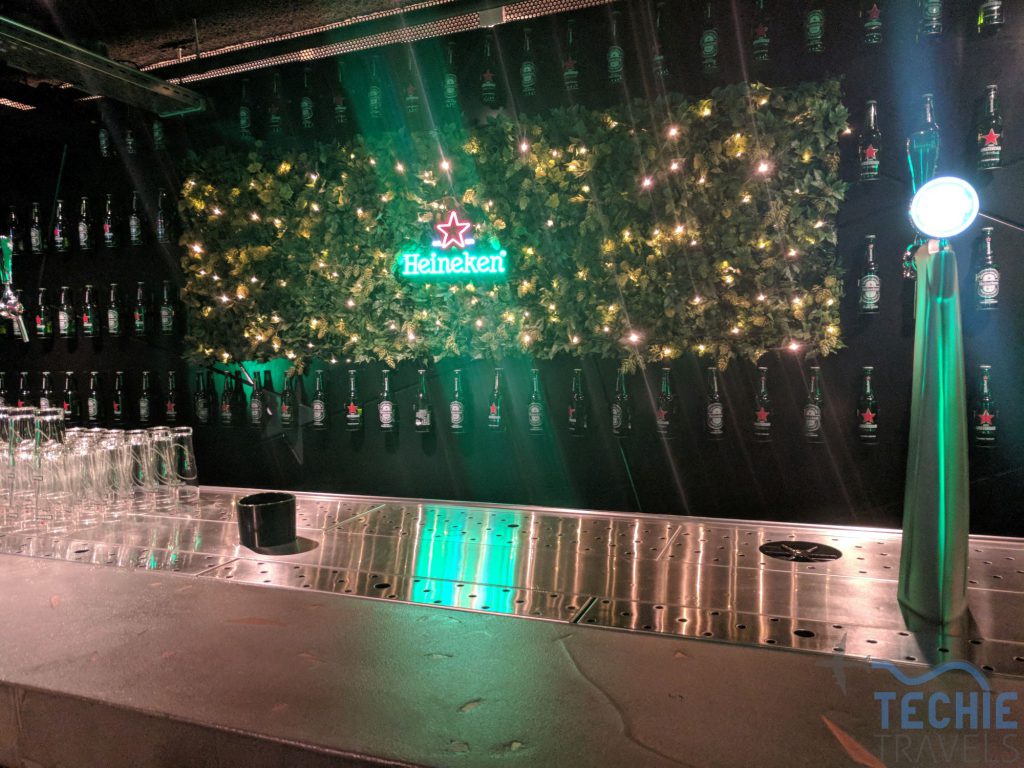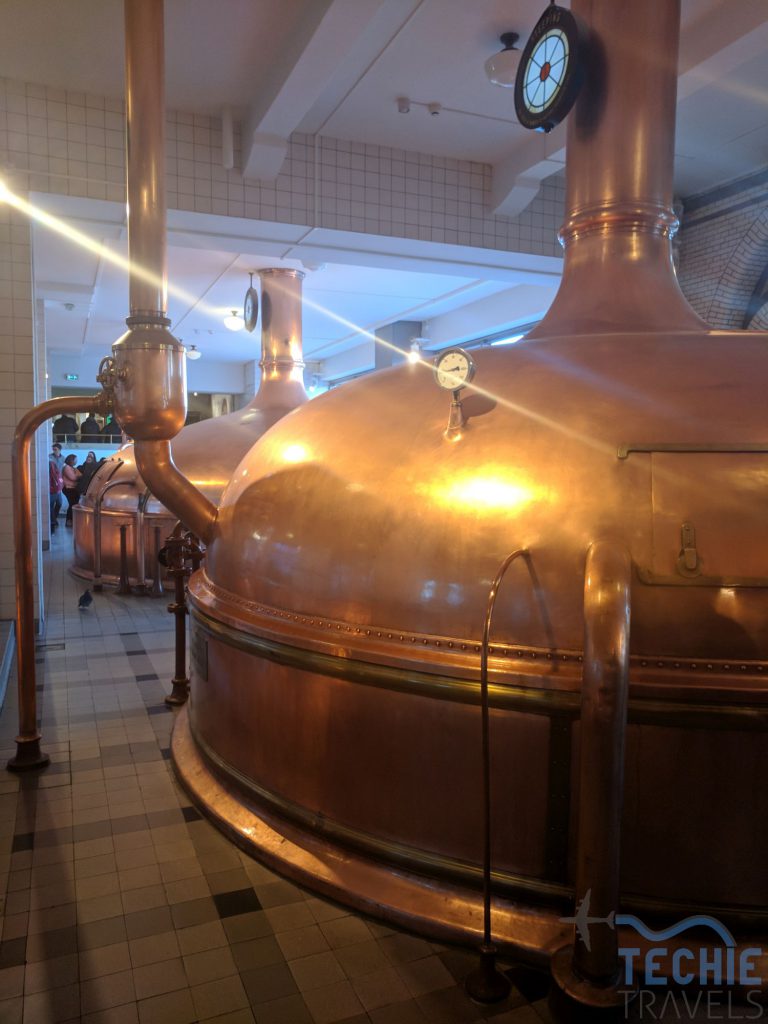 We grabbed dinner at an Argentine steakhouse near the hotel.  We shared rolls, steak, rice, and green beans.  It was very filling and tasty.  There is an extremely eclectic selection of restaurants from all parts of the world in Amsterdam.  There is something for every taste.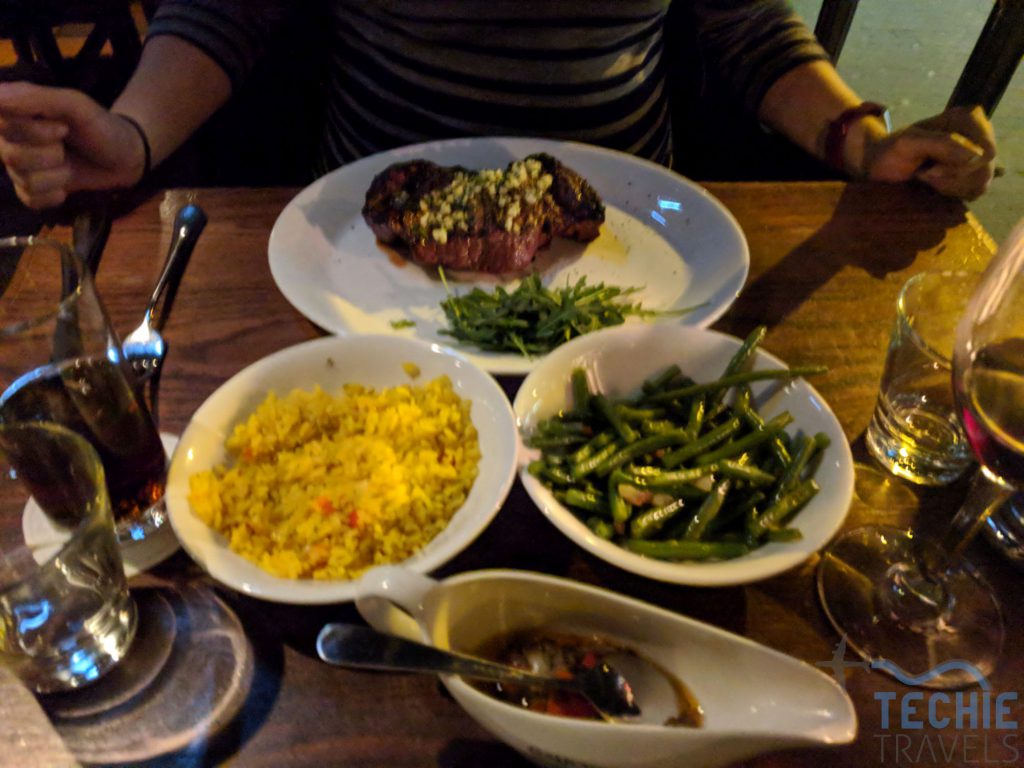 After dinner, we took a walk through the red light district.  I won't go into details, but it was basically what I was expecting.  On the way back to the hotel, we grabbed a waffle with frosting and sprinkles.