Introduction – Western Europe Trip
American Airlines Flagship Lounge O'Hare
British Airways B747 Club World – Chicago to London
Hilton London Bankside
London – Tower of London, Tower Bridge, and HMS Belfast
London – Changing of the Guard, Chelsea FC Tour, and the British Museum
London – Westminster Abbey, Churchill War Rooms, and the National Gallery
Day Trip to Cambridge – King's College, Punting, and Fitzwilliam Museum
London – Globe Theatre, St Paul's, and Kensington Gardens
Hotel Therese – Paris Boutique Hotel
Paris – Arrival and Louvre Museum
Paris – Day Trip to Versailles
Paris – Musee D'Orsay, Notre Dame, and More
Paris – Eiffel Tower and Arc de Triomph
Kimpton DeWitt Amsterdam
Amsterdam – Arrival and Heineken Experience
Amsterdam – Canal Tour and Van Gogh Museum
Amsterdam – Rijksmuseum and Anne Frank House
Elemis Spa and Cathay Pacific First Lounge Heathrow
British Airways B747 First – London to Phoenix
Our hotel for the five days in London was the Hilton London Bankside. We booked it using Hilton Honor Points with a fifth night free. We were greeted by the doorman in a tophat who quickly whisked our bags away. Despite our early arrival, we were informed our room was ready and our bags were brought up a few minutes later.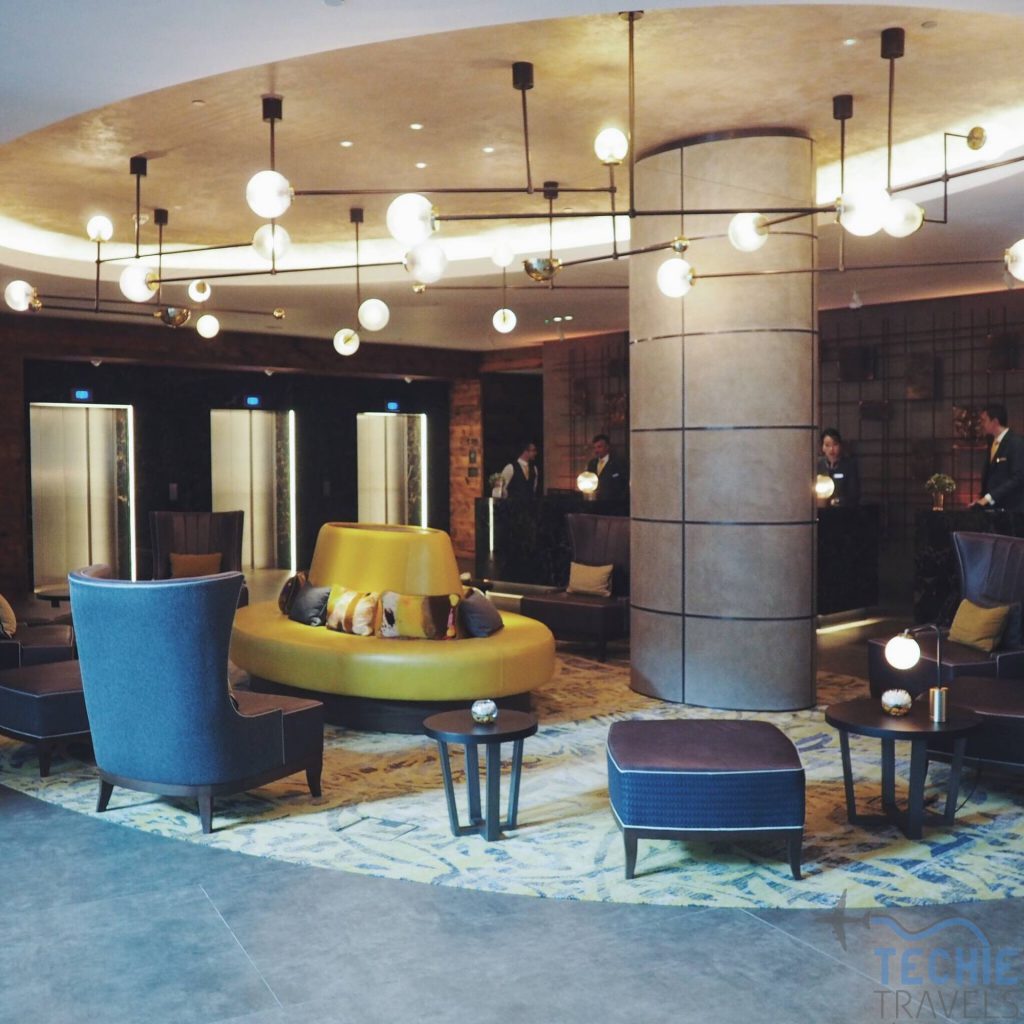 The hotel was in a great location. The Southwark underground stop was a short walk away and there were plenty of pubs and other options for food in the immediate vicinity. Tate Modern and Shakespeare's Globe Theatre were within walking distance. It was in a more modern, business-centric part of the city so if you are looking for a more classic London experience this might not be the best location or hotel. It served our needs perfectly though.
The room was very large for London standards. This being a newer hotel, everything was very sleek and modern. The bathroom was especially nice with the standard Hilton Peter Roth soaps and shampoos. Our room was a deluxe twin room on the third floor. We had a decent view out over the street on the back of the hotel. Another great feature of the hotel was the free minibar with non-alcoholic beverages. It was also restocked almost every day. It was a nice treat when we came back after a long day of touring. There was also a paid minibar with alcoholic beverages and more substantial snacks.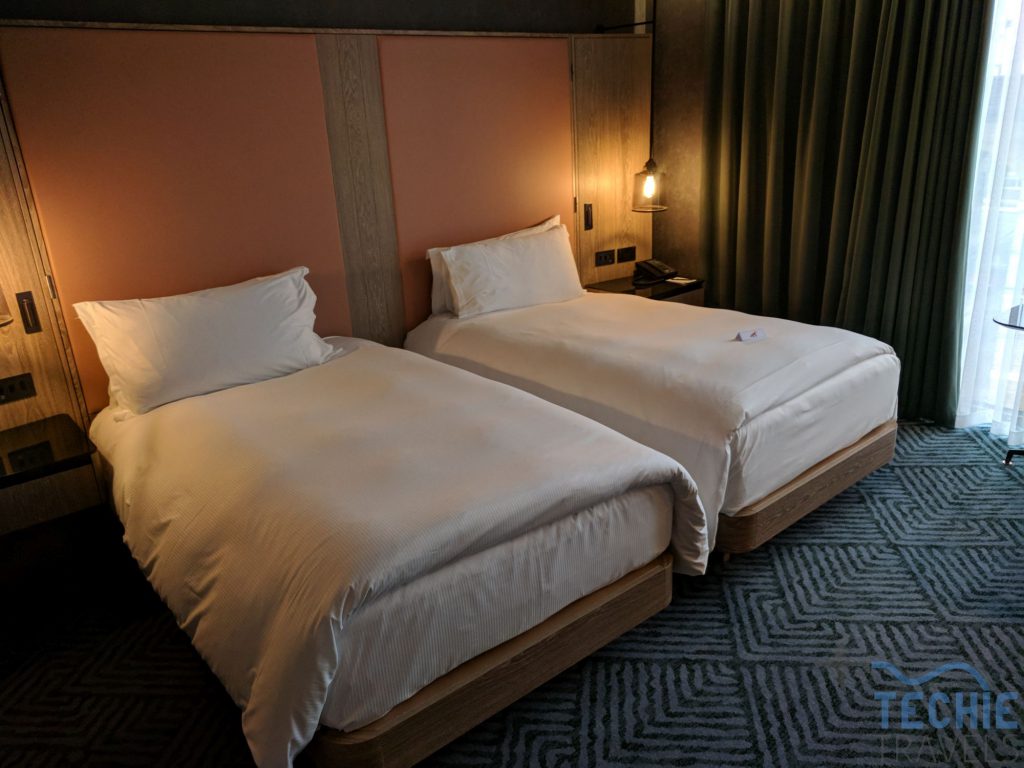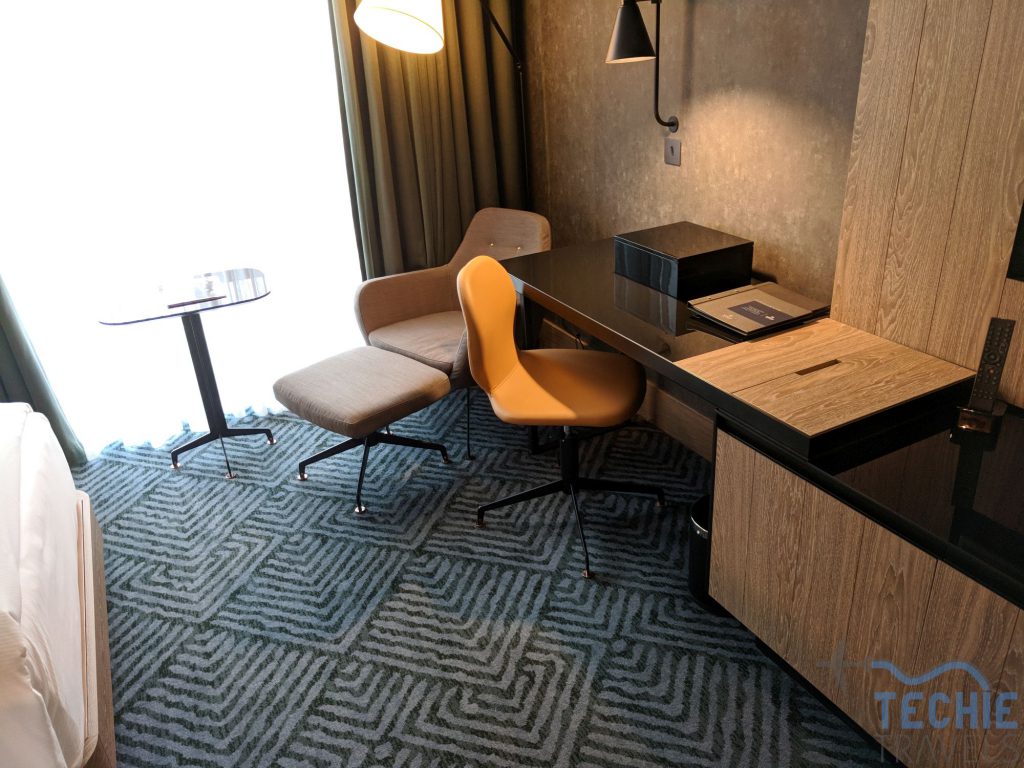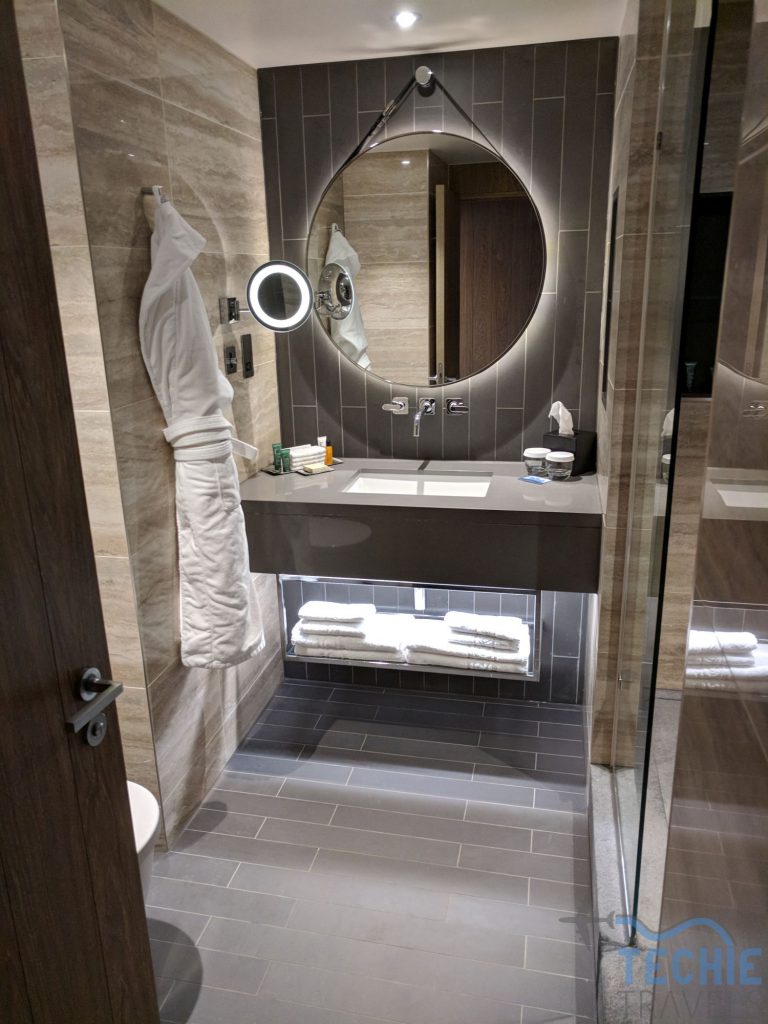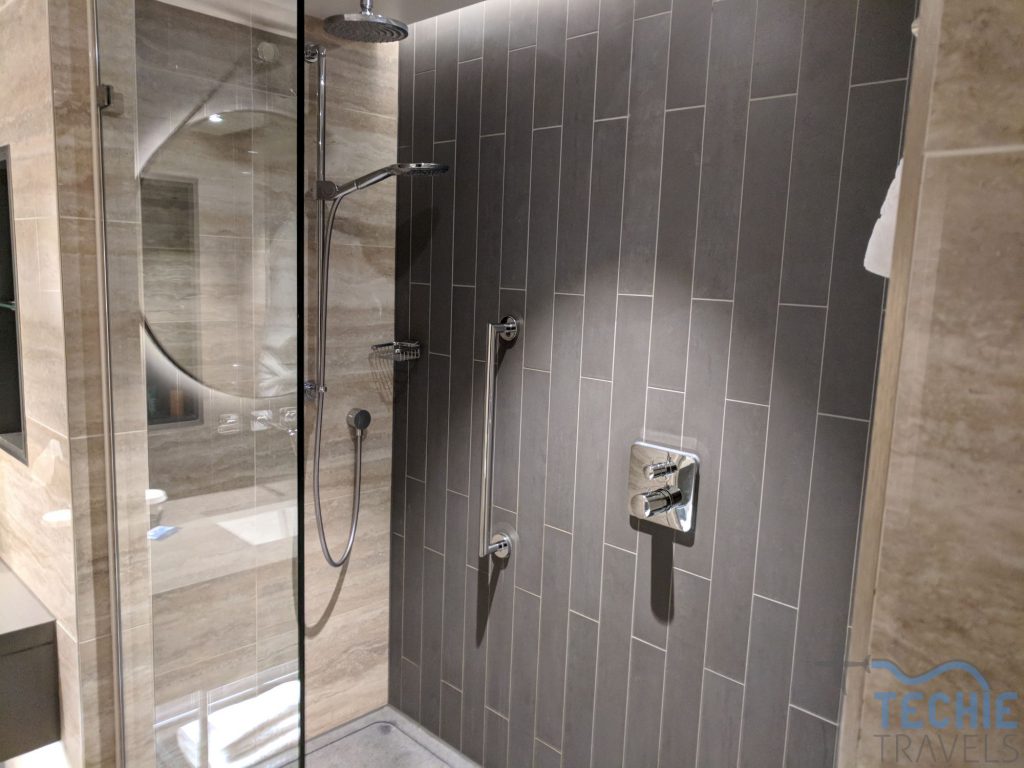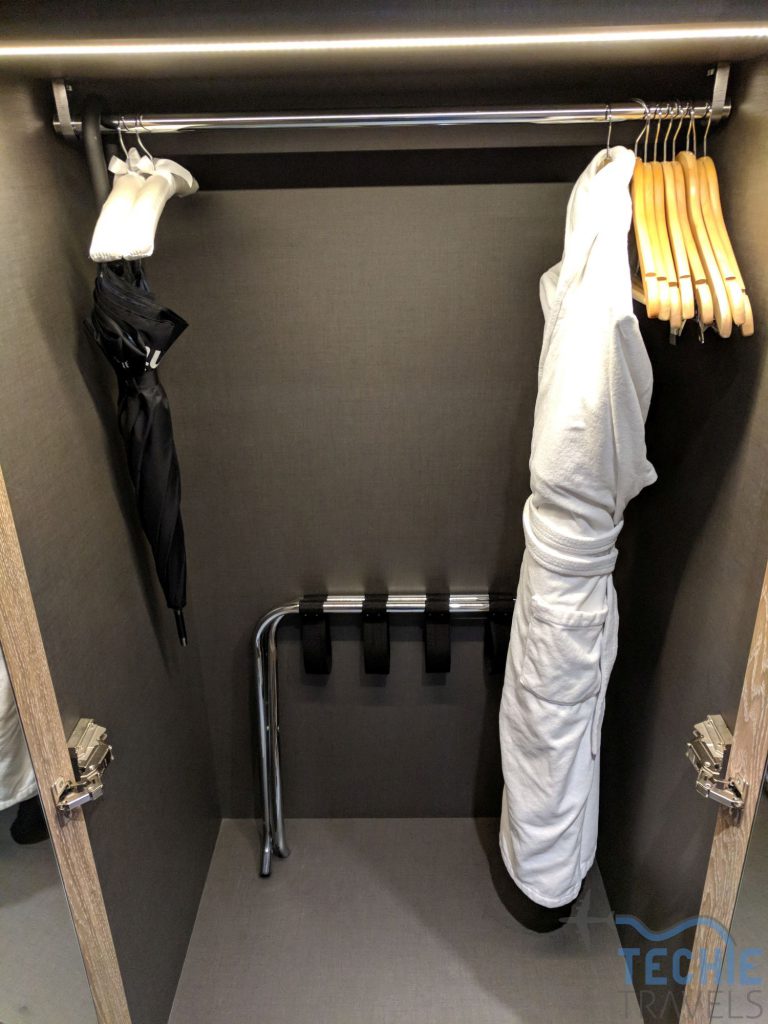 Breakfast was in the restaurant downstairs. There was a wide selection of pastries, yogurt, fruit, and hot options on the buffet. There were also chefs making pankakes, waffles, and eggs to order. The choices did not change the entire time we were there. I had an omelette one day that was not all that great, but the waffles and fried eggs were good. Overall, it was a good mix of a traditional English breakfast and an American breakfast.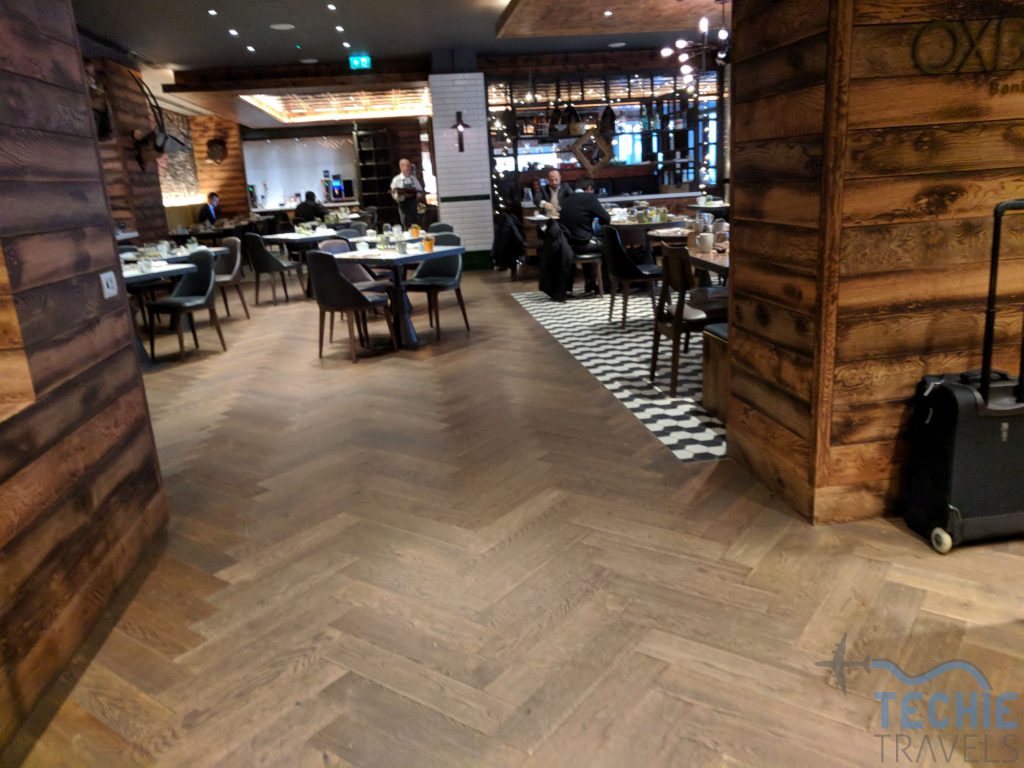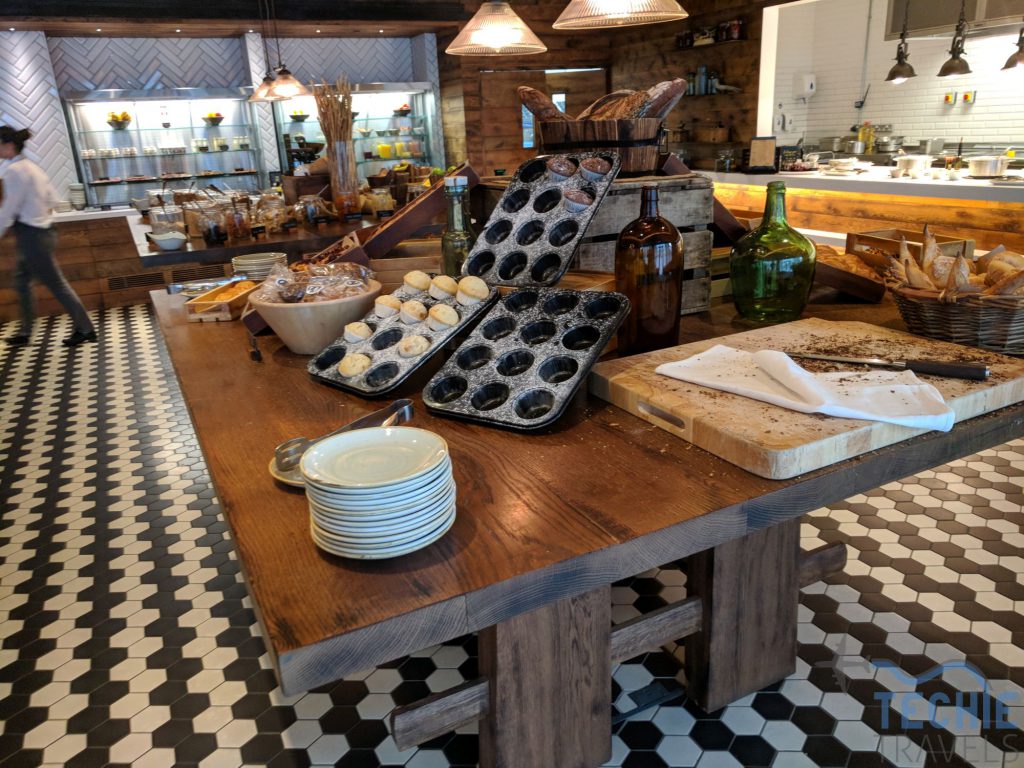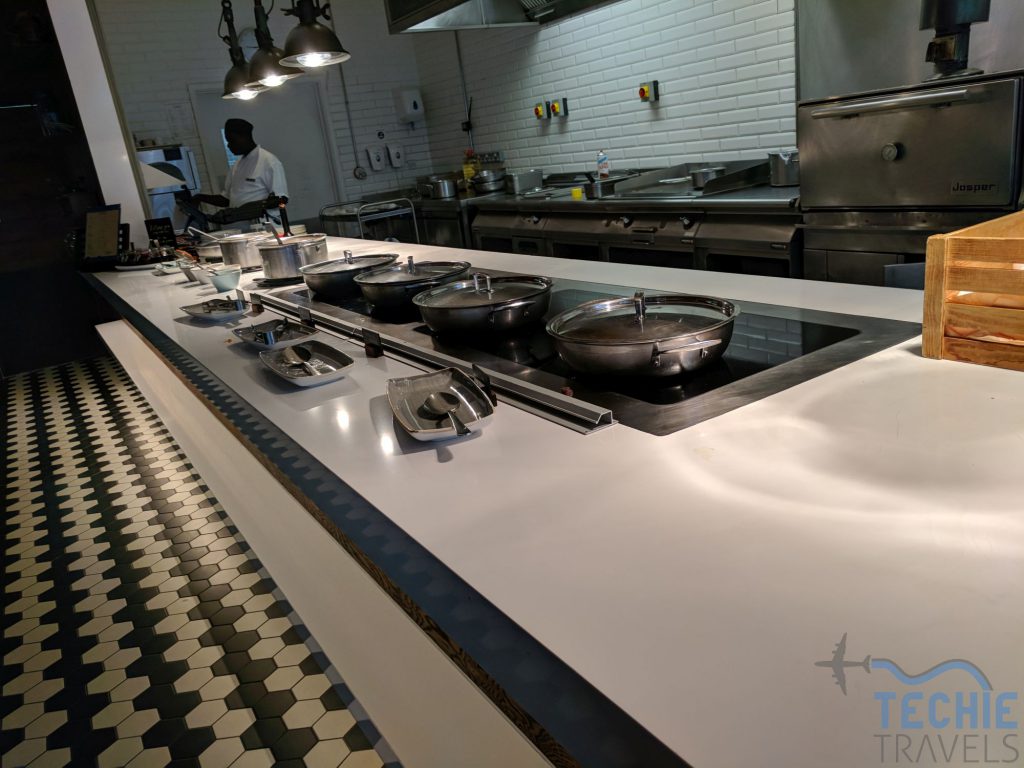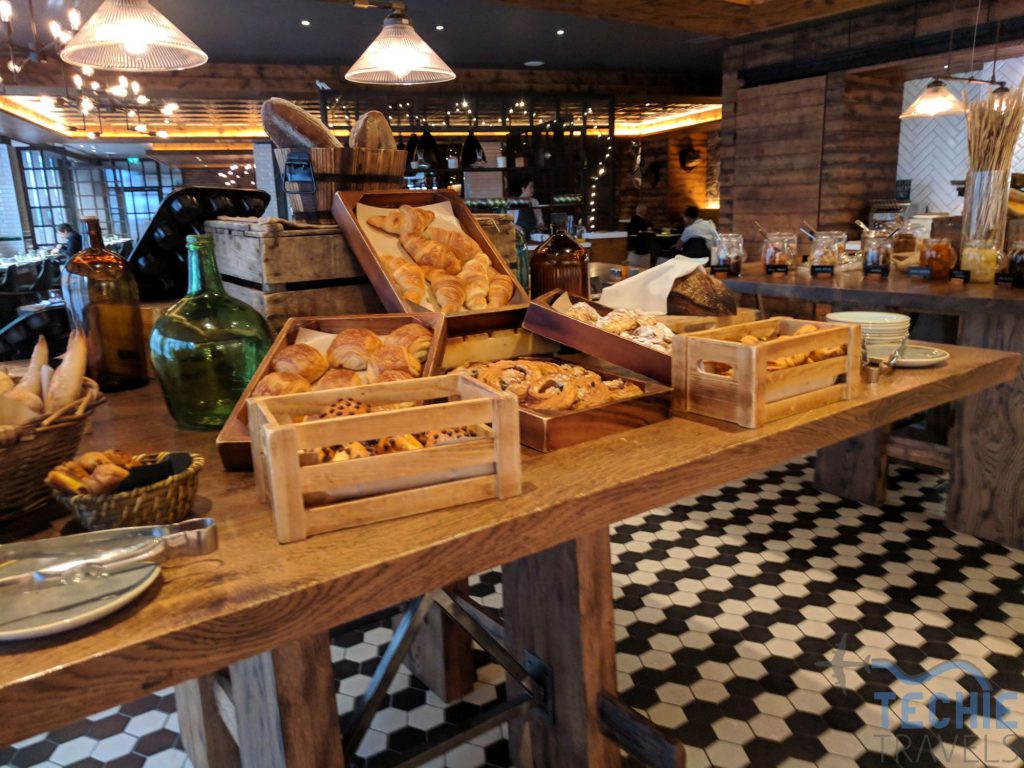 The hotel also had a pool and fitness center in the basement that we did not use.
I would definitely recommend the hotel if you are interested in a modern hotel with a great location in central London.