Introduction – Western Europe Trip
American Airlines Flagship Lounge O'Hare
British Airways B747 Club World – Chicago to London
Hilton London Bankside
London – Tower of London, Tower Bridge, and HMS Belfast
London – Changing of the Guard, Chelsea FC Tour, and the British Museum
London – Westminster Abbey, Churchill War Rooms, and the National Gallery
Day Trip to Cambridge – King's College, Punting, and Fitzwilliam Museum
London – Globe Theatre, St Paul's, and Kensington Gardens
Hotel Therese – Paris Boutique Hotel
Paris – Arrival and Louvre Museum
Paris – Day Trip to Versailles
Paris – Musee D'Orsay, Notre Dame, and More
Paris – Eiffel Tower and Arc de Triomph
Kimpton DeWitt Amsterdam
Amsterdam – Arrival and Heineken Experience
Amsterdam – Canal Tour and Van Gogh Museum
Amsterdam – Rijksmuseum and Anne Frank House
Elemis Spa and Cathay Pacific First Lounge Heathrow
British Airways B747 First – London to Phoenix
After a short delay boarding, we were onboard and walked up the steps to the upper deck.  This was especially exciting for me as I have always wanted to sit on the upper deck on the Boeing 747.  Sure it is just another seat on the plane, but there is something special about having to go up steps to get to your seat.  With airlines retiring the 747 left and right, options to have this are getting limited. Our seats were 60A and 60B which were at the very front of the cabin. If you have the option to choose between the upper deck and the main deck, definitely go for the upper as there are fewer people and it feels much more intimate.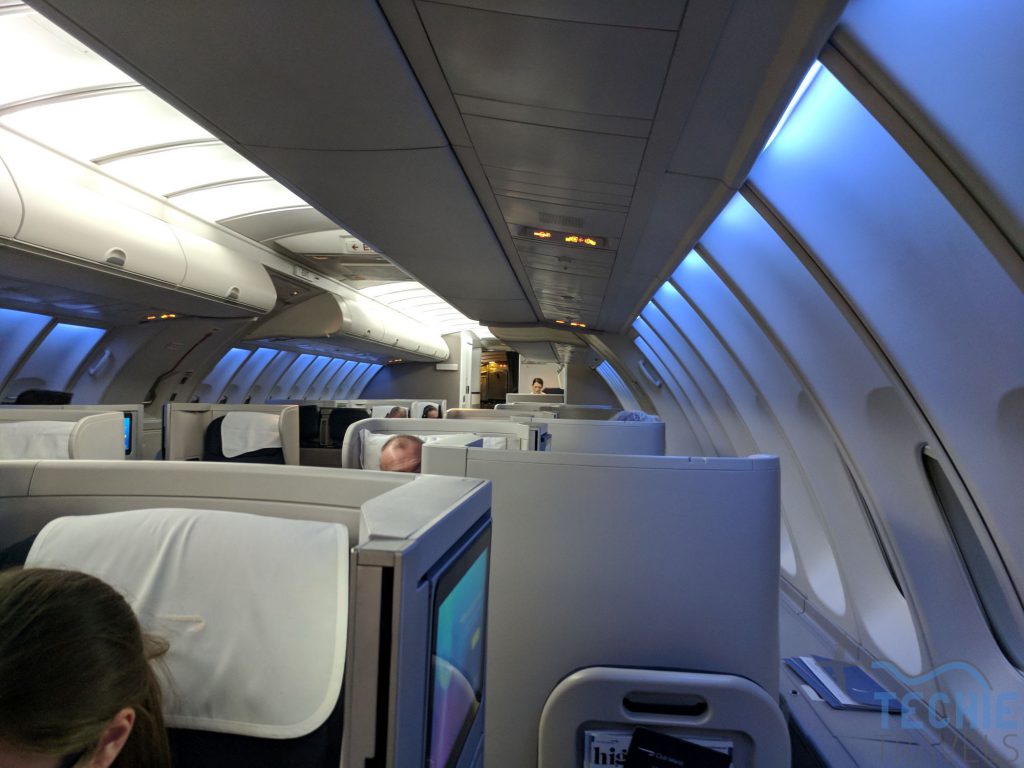 My window seat faced backwards and had an unreal amount of storage. The entire window side was storage which was also a good ledge when closed. Samantha's aisle seat was more exposed but you did not have to step over anyone to access the aisle.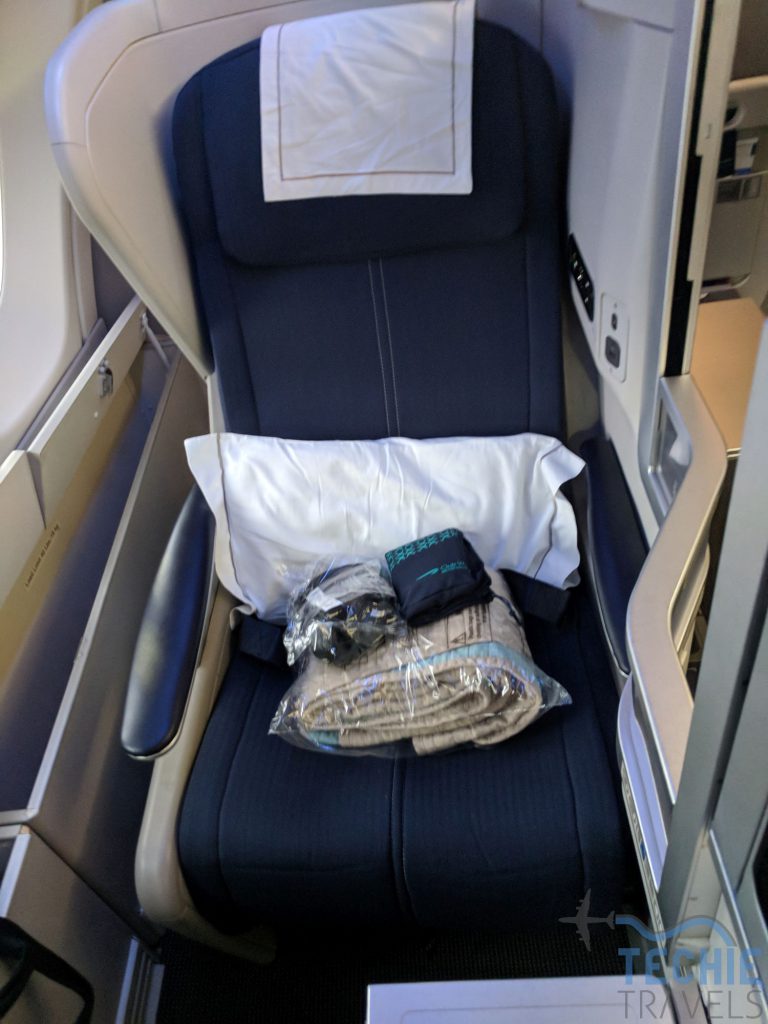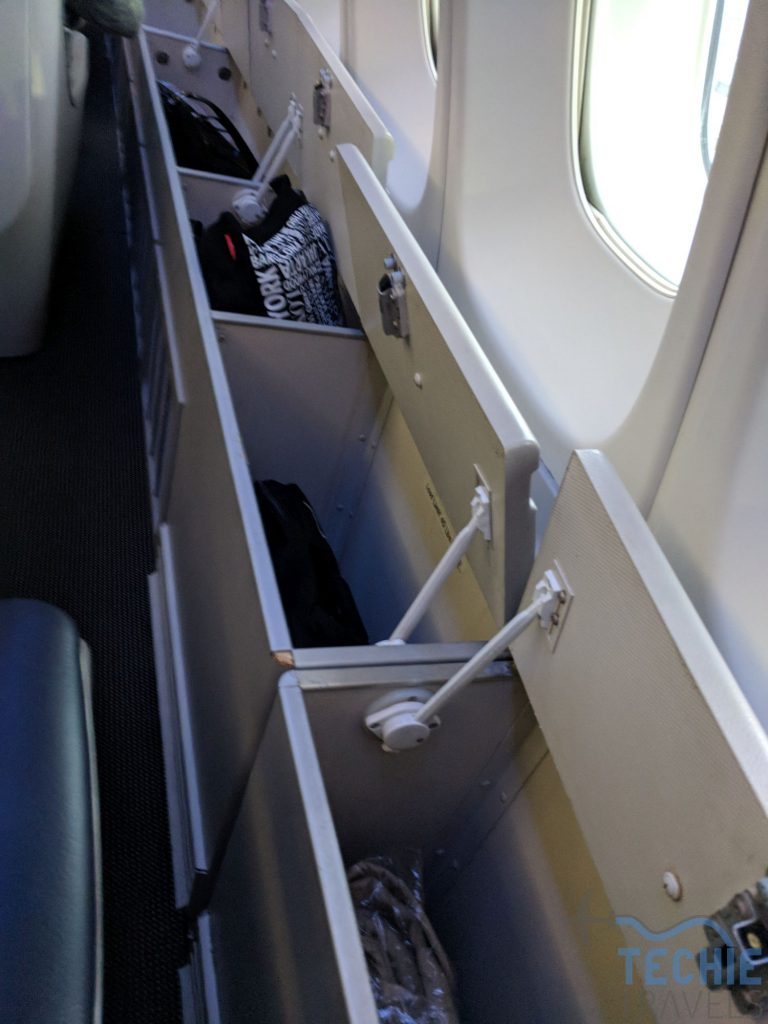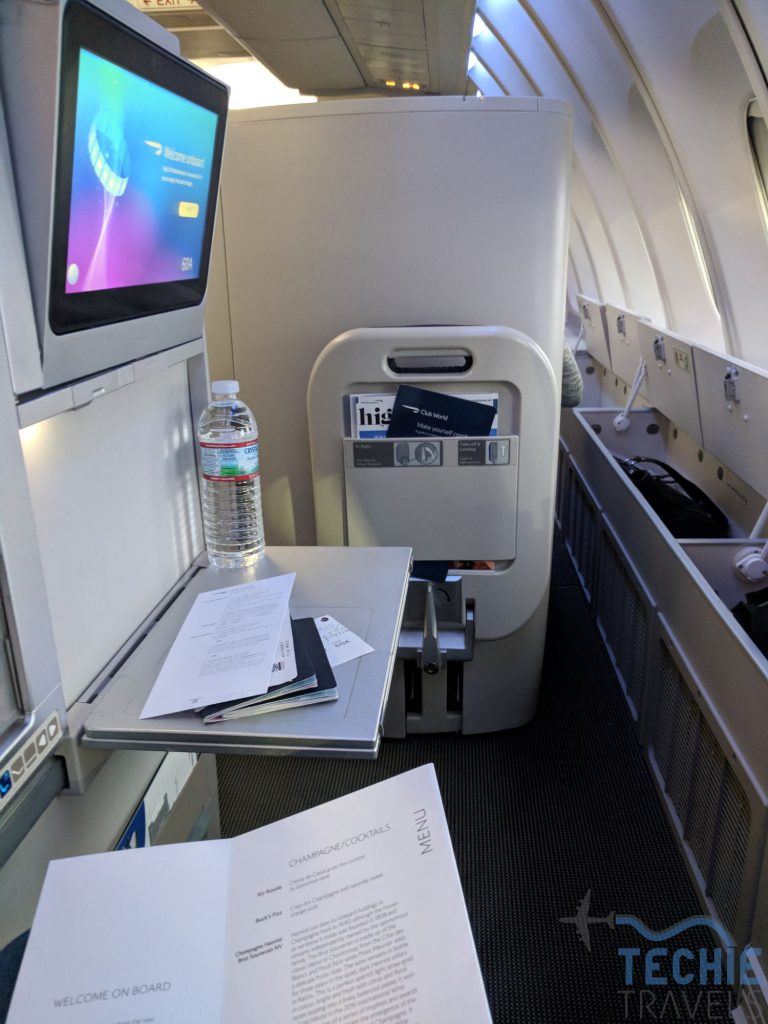 After settling in, we were offered the choice of champagne or water for a pre-departure beverage and I had the champagne.  The amenity kits were also distributed in a simple cloth bag.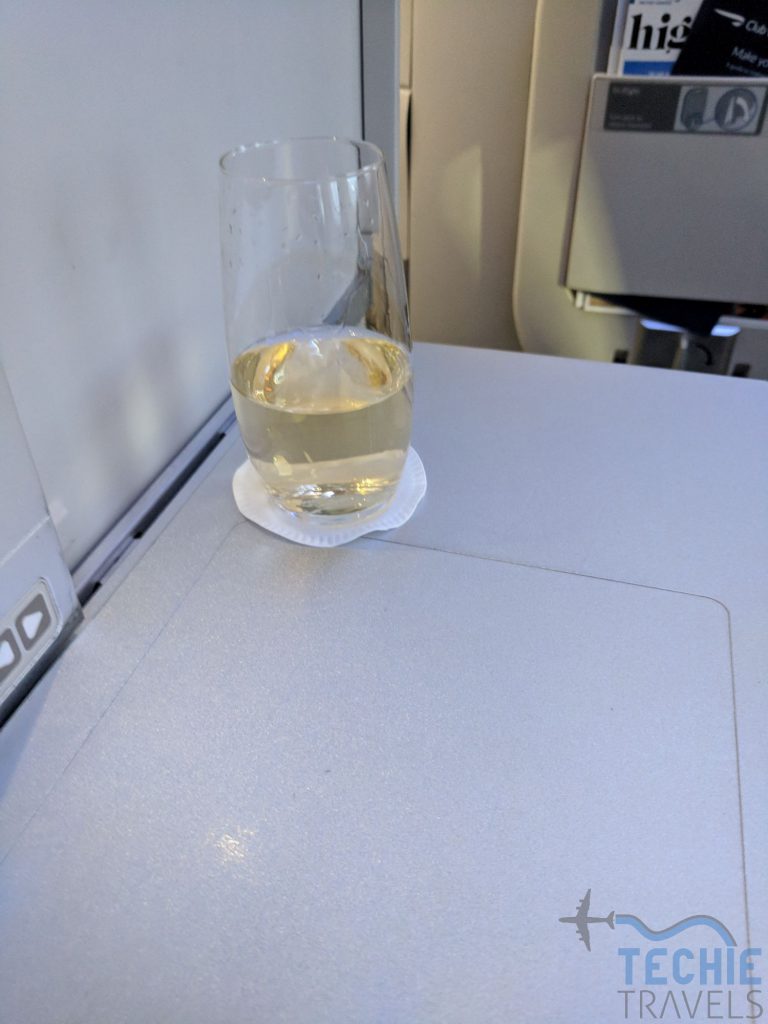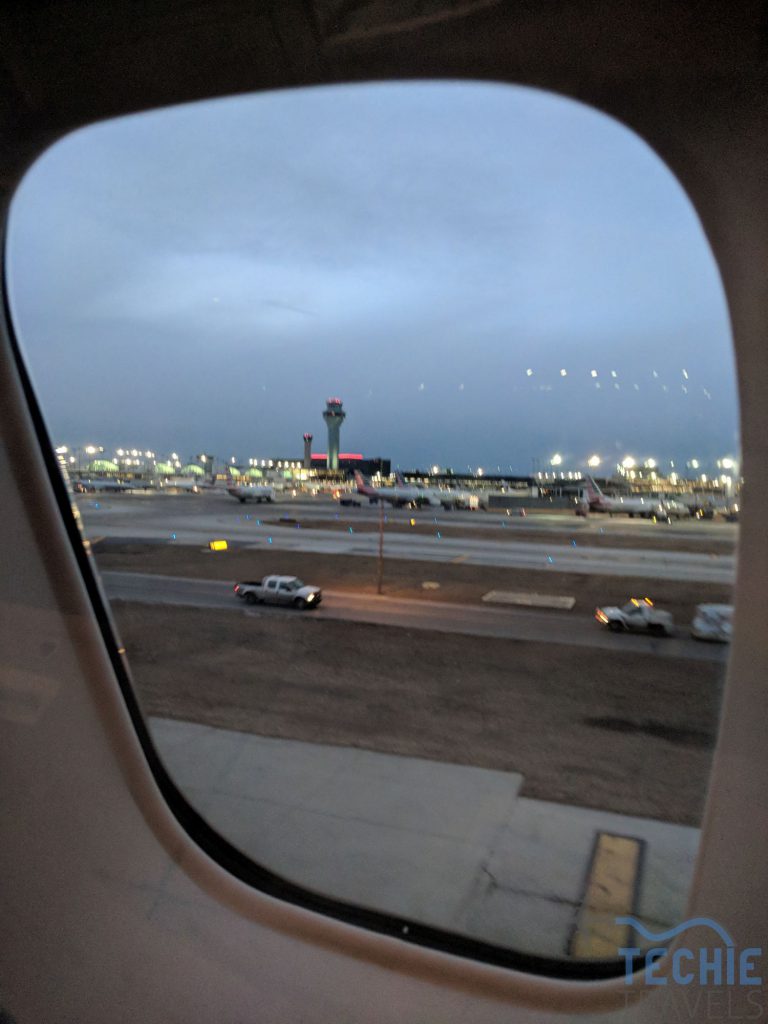 The menus were distributed as boarding was finishing up.  There was an order form for breakfast that was collected with the meal order.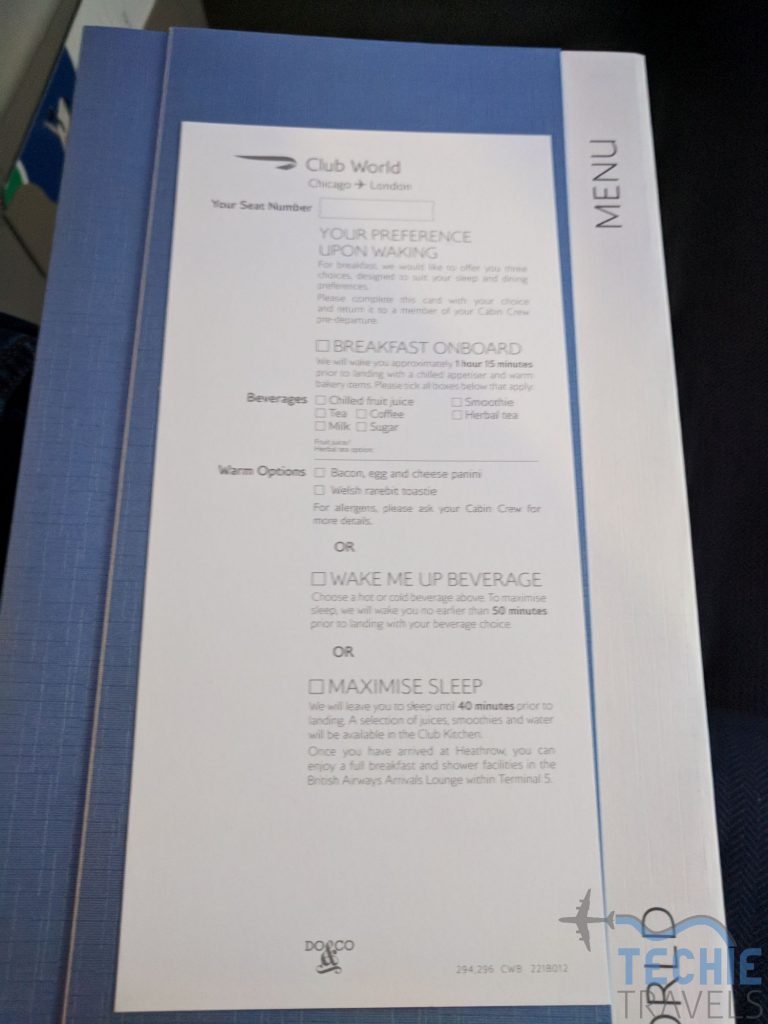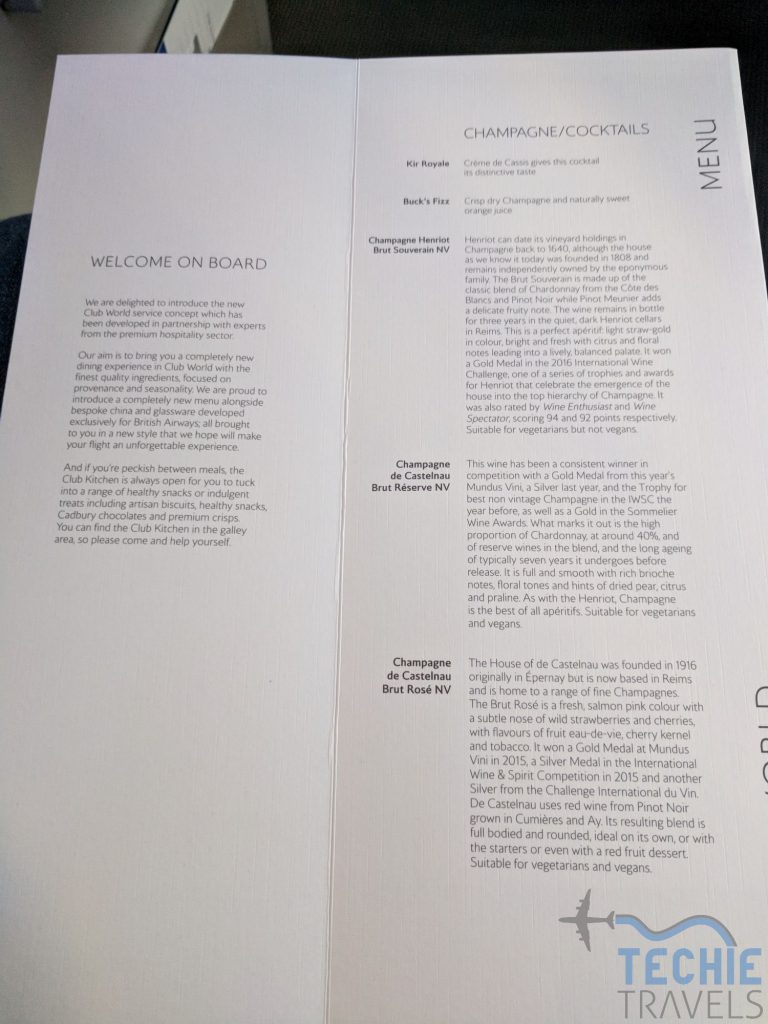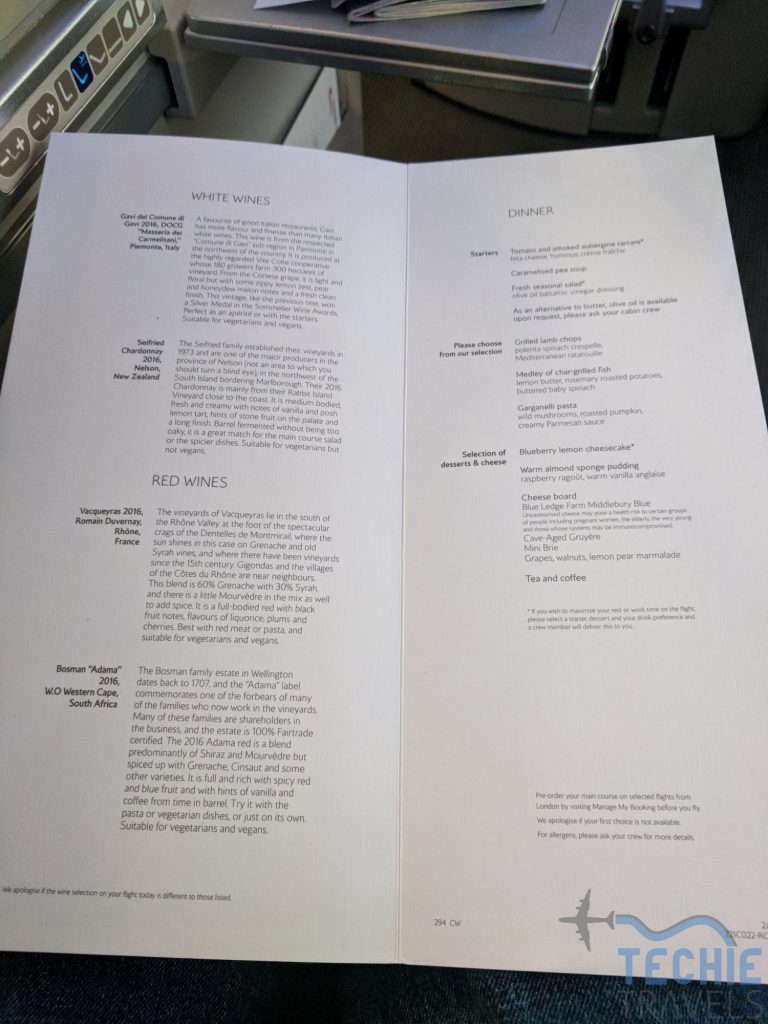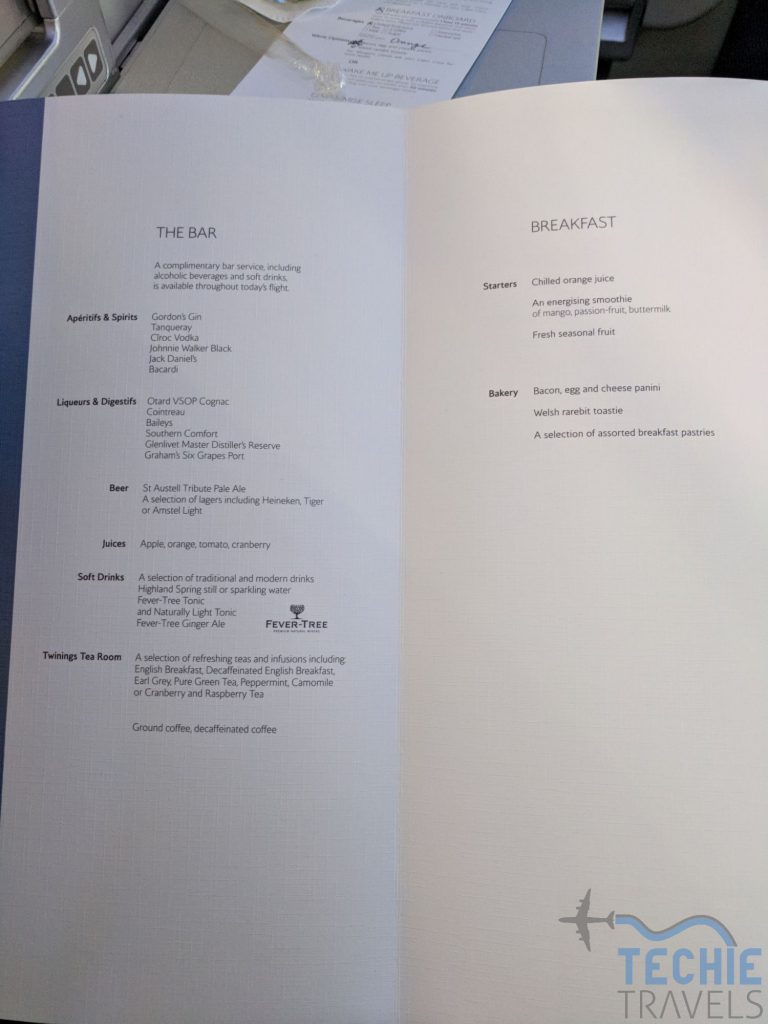 Dinner service began shortly after takeoff and started with warm nuts and a choice of beverage.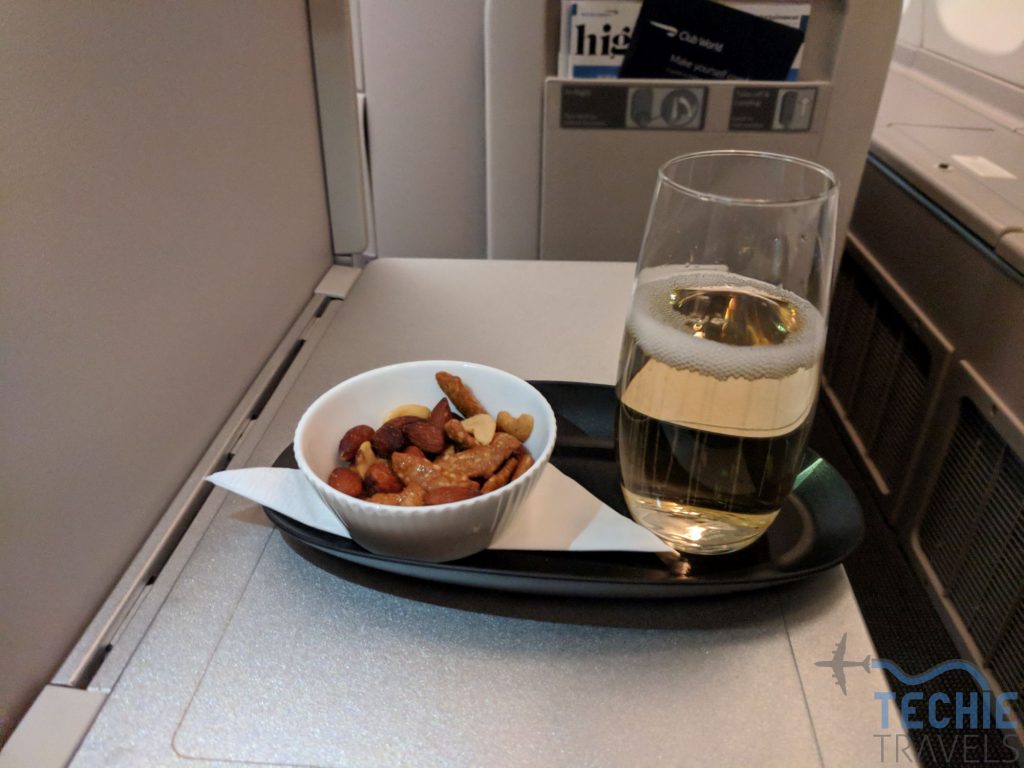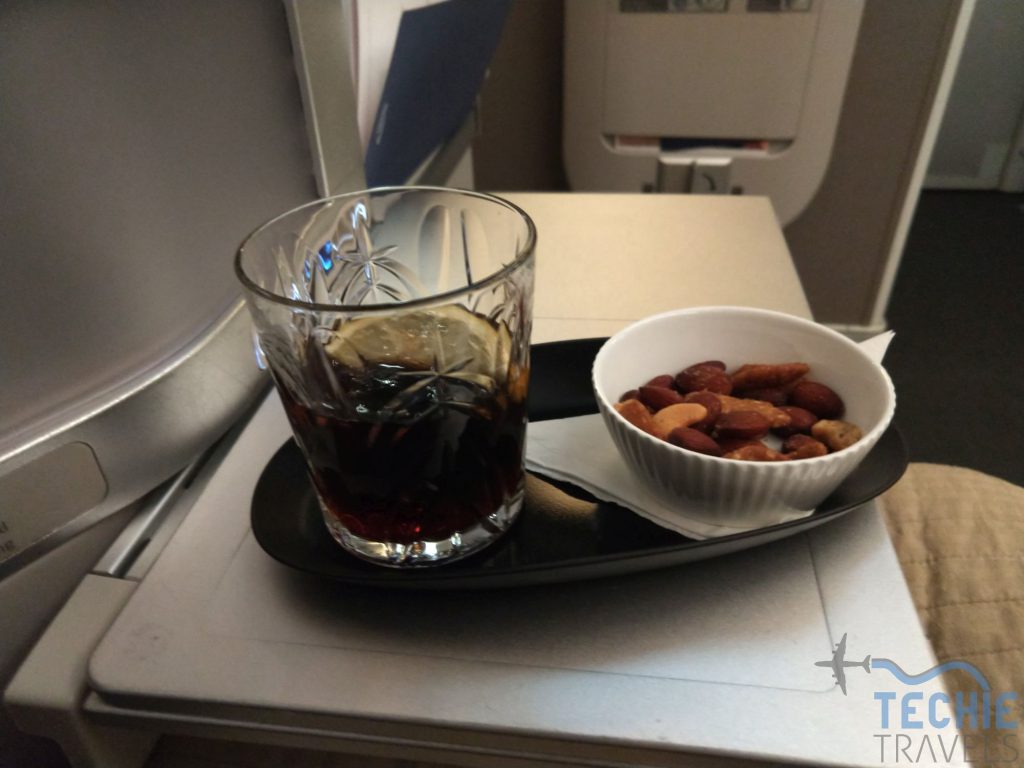 The courses were then served quickly.  However, they forgot to turn on the oven for the fish, so Samantha's meal took an extra 20 minutes to be served. The entire process took about 2 hours which seemed a bit long for a redeye flight where you want to maximize sleep.  The food was fine, but nothing to write home about.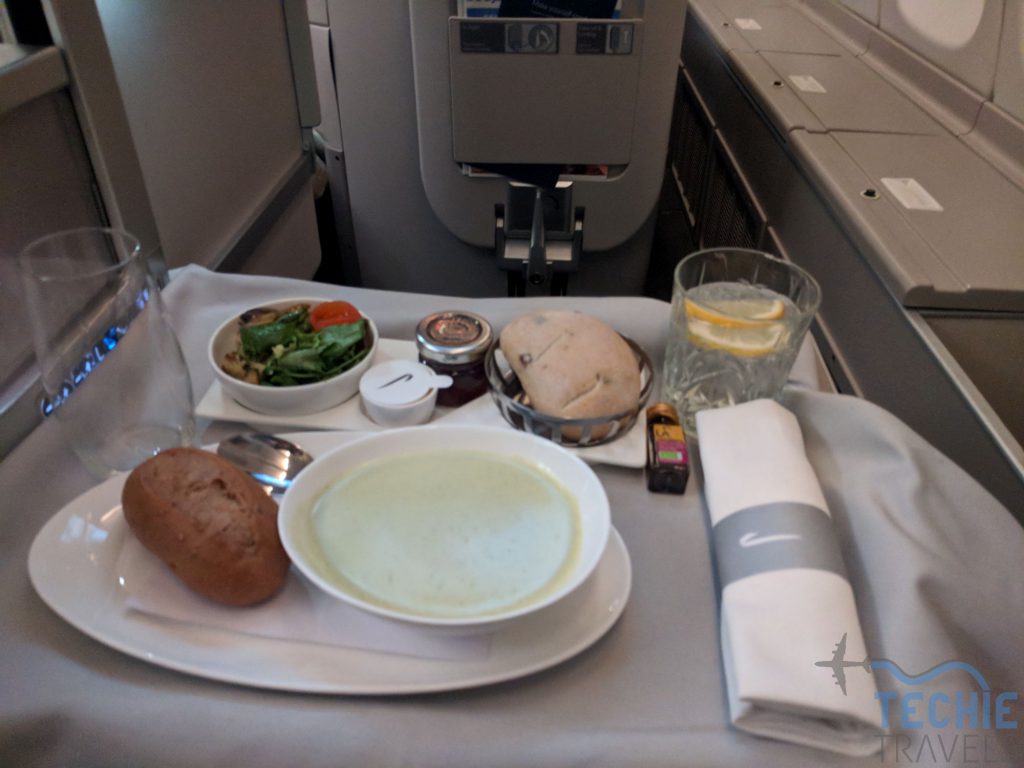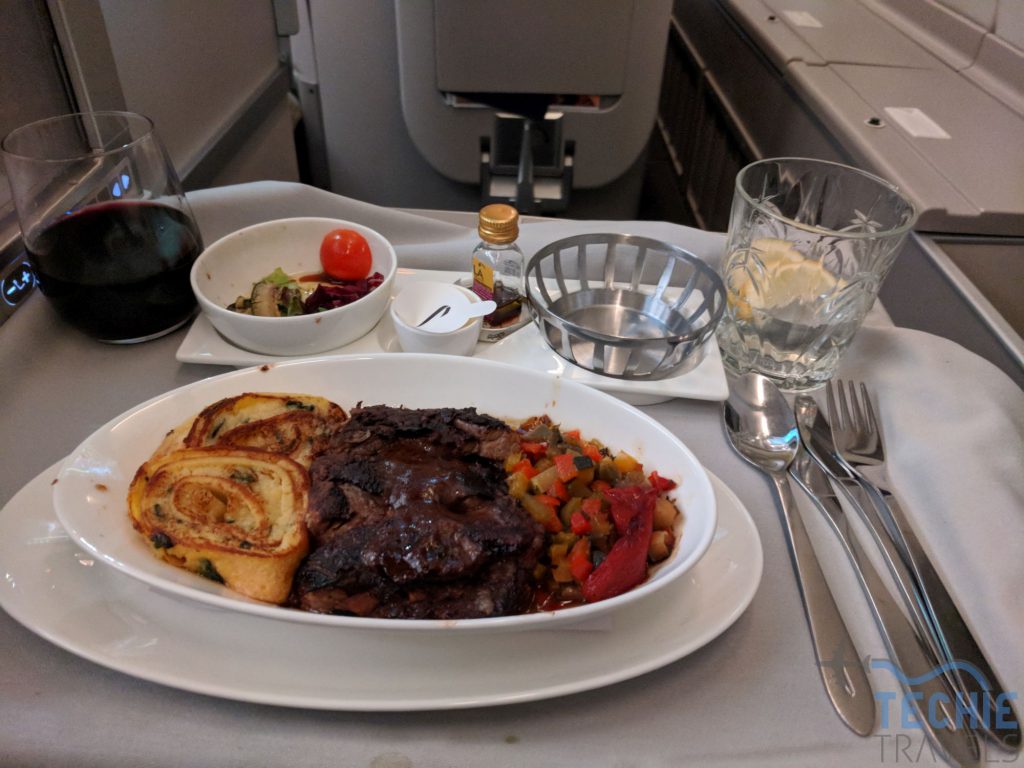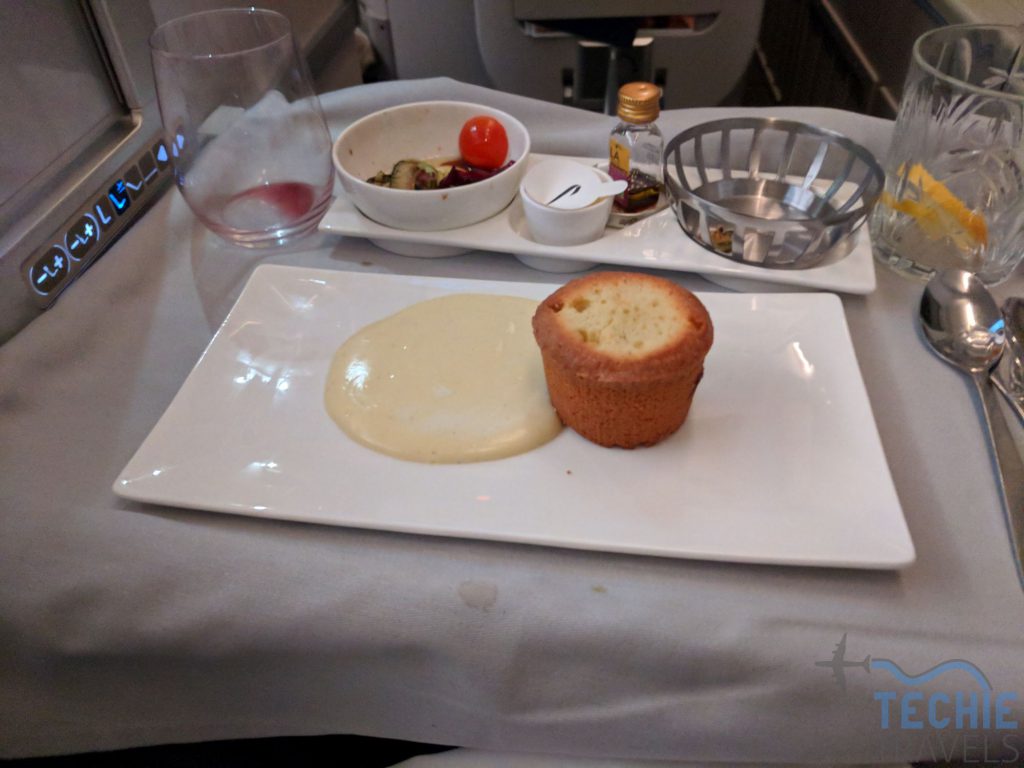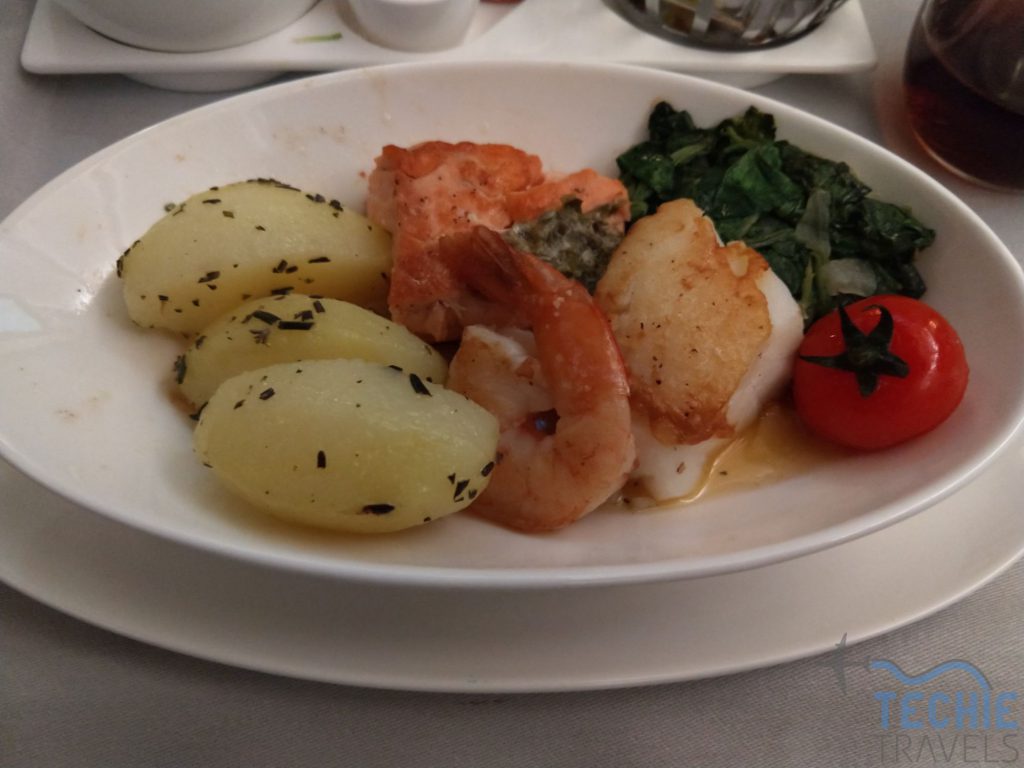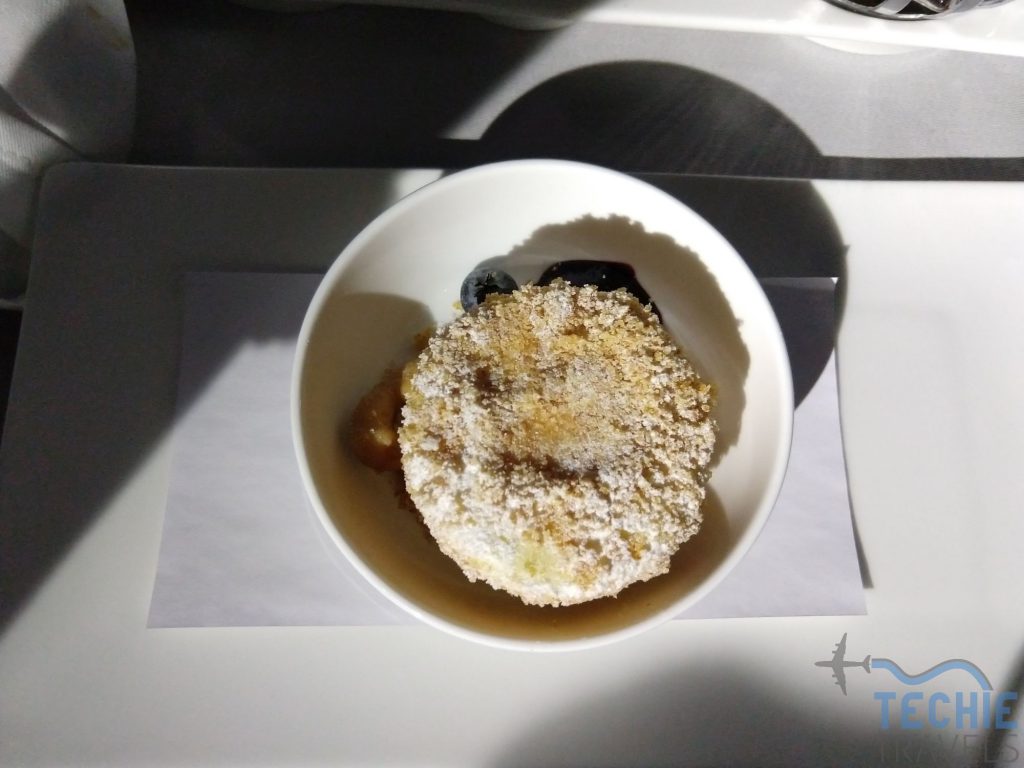 I found that the seat did not go completely flat and at 6 feet, I was too tall to fit without bending my knees. I also thought the folding ottoman was a little weird and not especially comfortable. Nonetheless, I was able to get a few solid hours of sleep.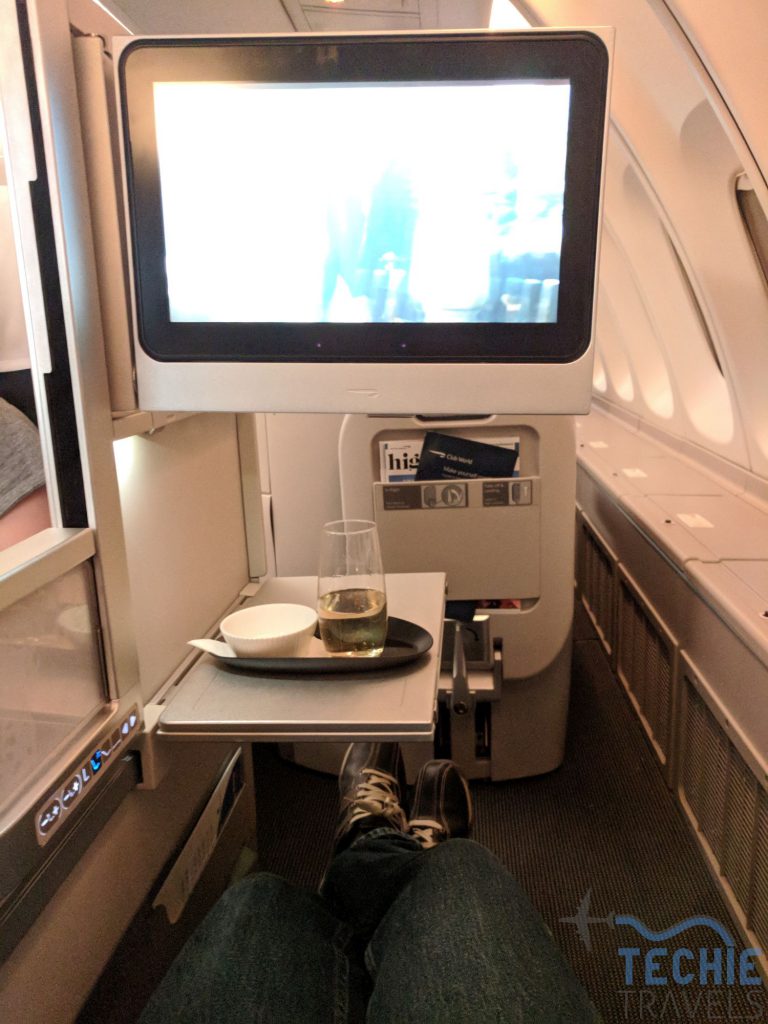 Breakfast service began about an hour before landing. I had a rarebit toastie and Sam had the bacon and cheese panini. Both came with fruit and a croissant.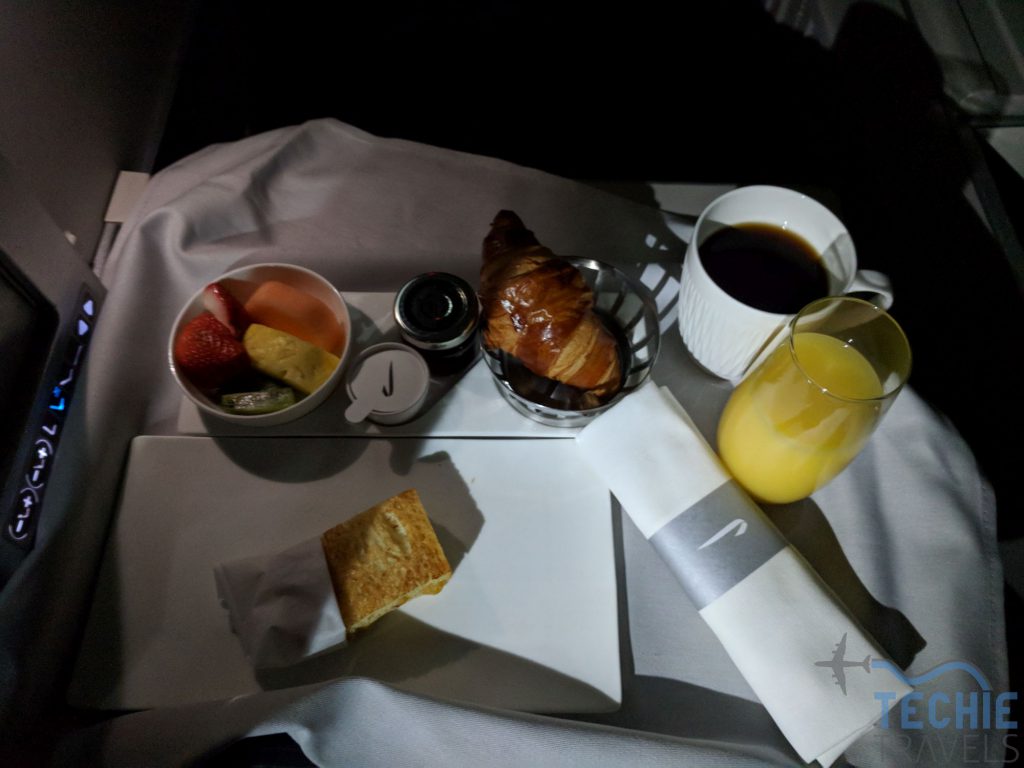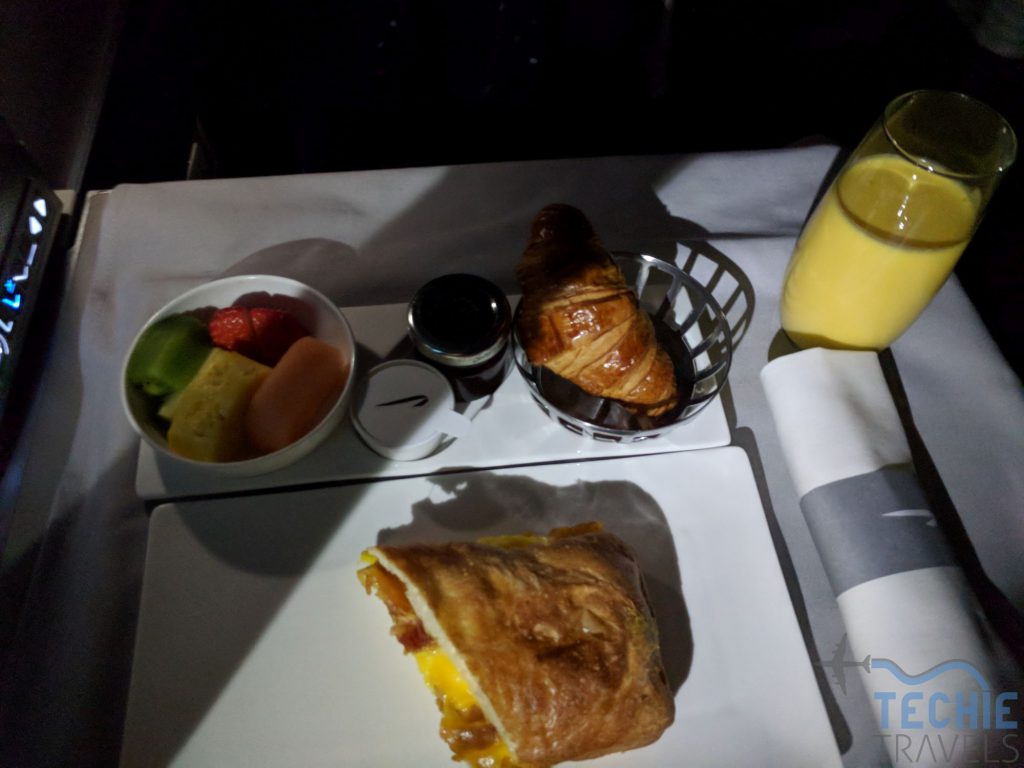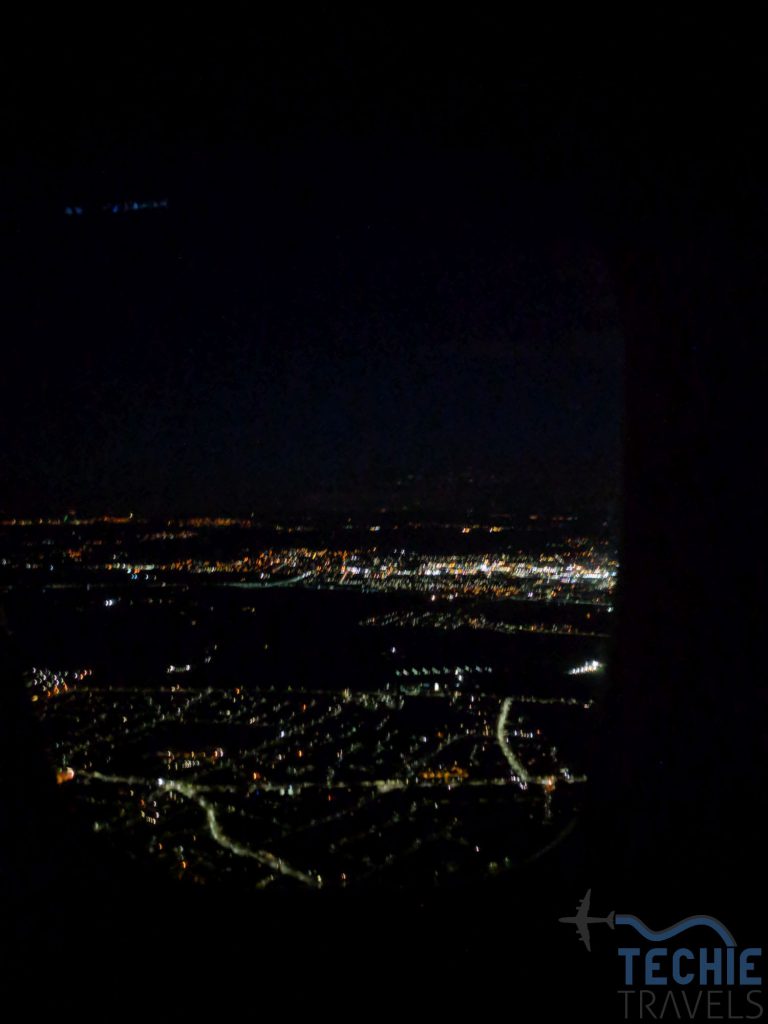 There was a bit of a wait to get through immigration but we were soon through and picked up our bags. Then it was off to the arrivals lounge for showers and breakfast. The showers were a bit cramped but were just fine for a quick shower.  I found the shower rooms uncomfortably hot though.  The food selection was decent with both hot and cold options for breakfast.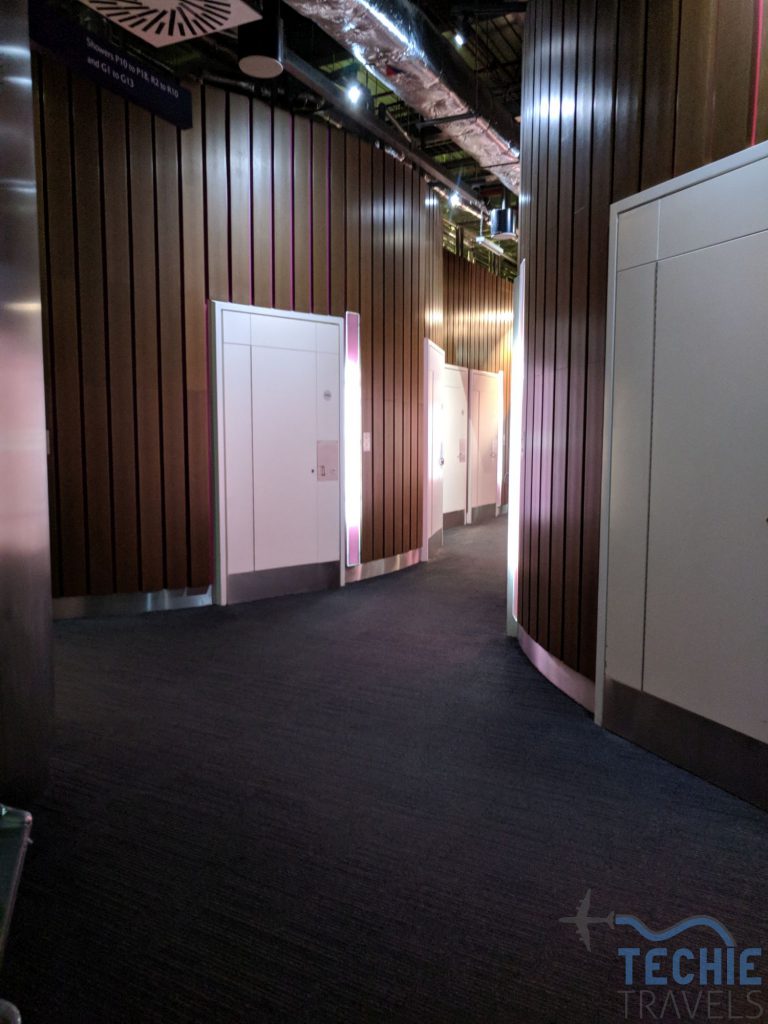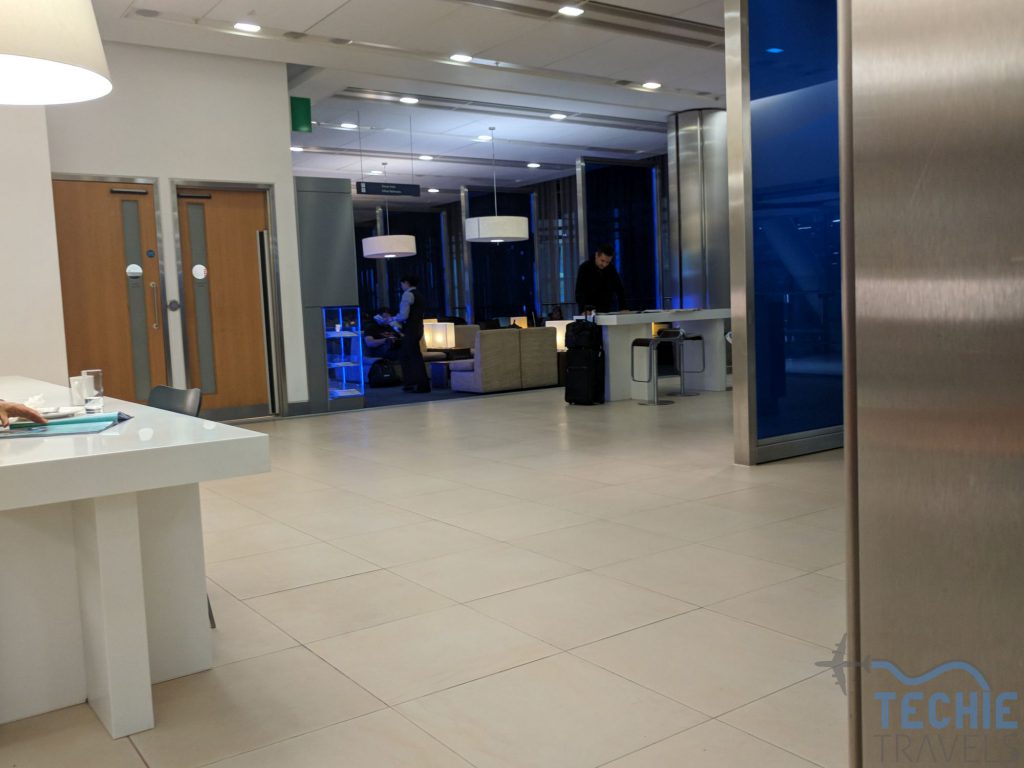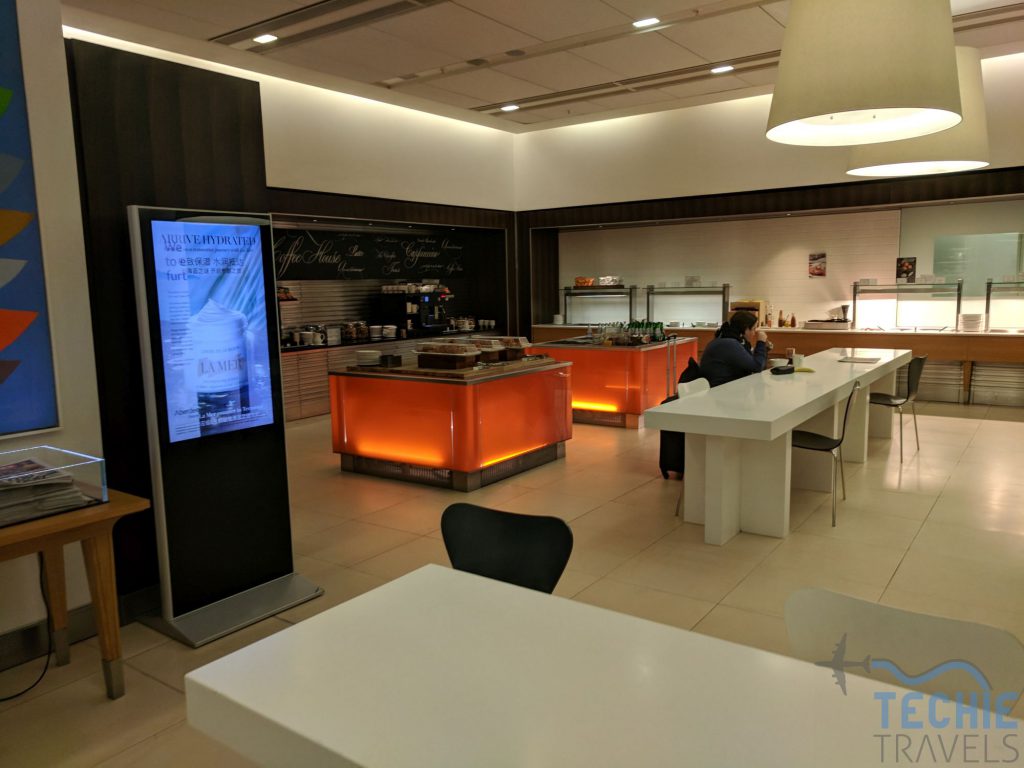 We hired a car to take us into London using a GroundLink promotion (no longer available) which gave a ton of credit for Visa signature/infinite cards.   We booked an economy car, but it seems we got upgraded as we were picked up in a Jaguar XJL.  It was definitely the nicest car I have been in and was an amazing, luxurious ride into London.  With very light Sunday morning traffic, we were at our hotel in about 40 minutes.