Introduction – Western Europe Trip
American Airlines Flagship Lounge O'Hare
British Airways B747 Club World – Chicago to London
Hilton London Bankside
London – Tower of London, Tower Bridge, and HMS Belfast
London – Changing of the Guard, Chelsea FC Tour, and the British Museum
London – Westminster Abbey, Churchill War Rooms, and the National Gallery
Day Trip to Cambridge – King's College, Punting, and Fitzwilliam Museum
London – Globe Theatre, St Paul's, and Kensington Gardens
Hotel Therese – Paris Boutique Hotel
Paris – Arrival and Louvre Museum
Paris – Day Trip to Versailles
Paris – Musee D'Orsay, Notre Dame, and More
Paris – Eiffel Tower and Arc de Triomph
Kimpton DeWitt Amsterdam
Amsterdam – Arrival and Heineken Experience
Amsterdam – Canal Tour and Van Gogh Museum
Amsterdam – Rijksmuseum and Anne Frank House
Elemis Spa and Cathay Pacific First Lounge Heathrow
British Airways B747 First – London to Phoenix
Our hotel for our four days in Paris was the Hotel Therese. We do not stay at independent hotels often, so this was a welcome change of pace. It is a small boutique hotel with only 40 rooms which makes for an especially intimate experience with a lot of Parisian charm.
We booked using Citi Thankyou Points at a rate of 1.25 cents per point due to having the Citi Premier Card. This in combination with the fourth night free benefit from the Citi Prestige card meant we spent 55,000 ThankYou points for our 4 night stay. I also elected to book a room with breakfast included which the agent was able to pull up and book without issue. Based on my experience, it seemed like the Citi Prestige Concierge did not handle ThankYou point bookings at all. I had read that the concierge could conference in a ThankYou points to complete a 4th night free booking, but I was transferred immediately to a ThankYou points representative. I know people book using the concierge to use a corporate rate and get loyalty points using the fourth night free. Maybe something has changed and it is no longer possible to use the concierge to make a ThankYou points booking. The agent at check-in mentioned that the hotel was booked through Expedia so had we been staying at a chain, it would not have earned stay credit or points.
Hotel Therese is located in the 1er, tucked away on a quiet street about five minutes from the Louvre. It is also about a 5 minute walk to the closest Metro stop – Pyramides. There are many French bistros and restaurants nearby for any budget. The area immediately surrounding the hotel is  the Japanese section of town so there are quite a few Japanese restaurants nearby as well. A grocery store, laudromat, and drug store are located just down the street.
Upon arrival, we were told our room was being cleaned and would be ready shortly. We walked around the corner to the bakery to grab a pastry for breakfast and ate in one of the two living rooms on the ground floor. Our room was ready in about 45 minutes and our bags were taken up and in the room when we got there.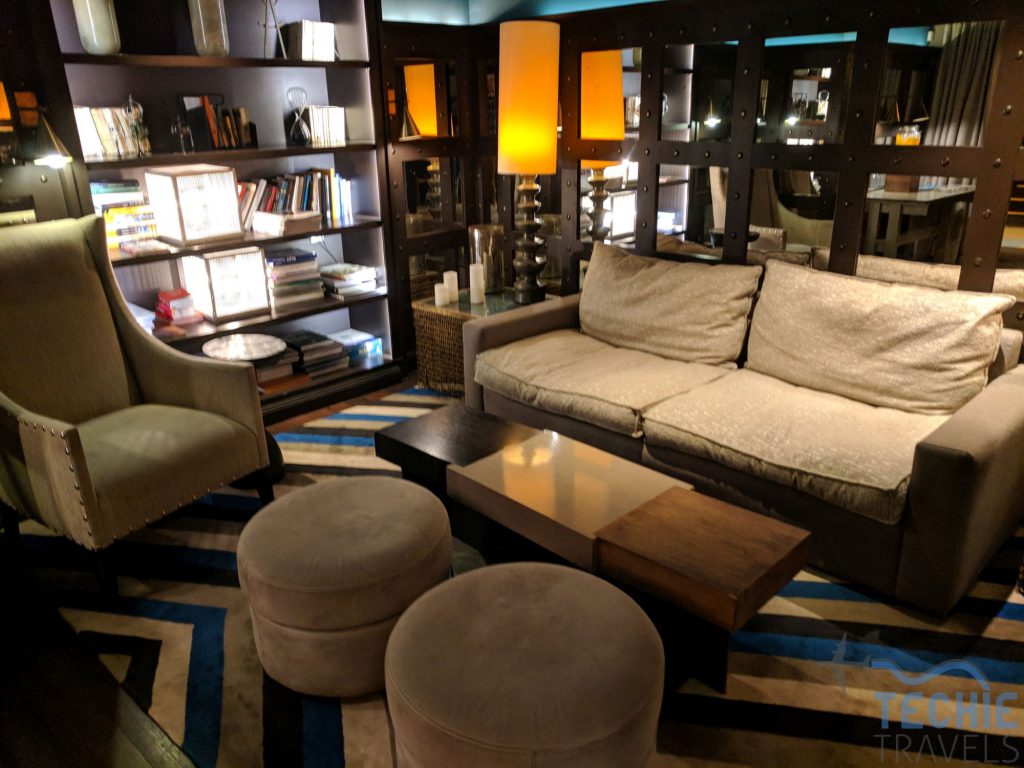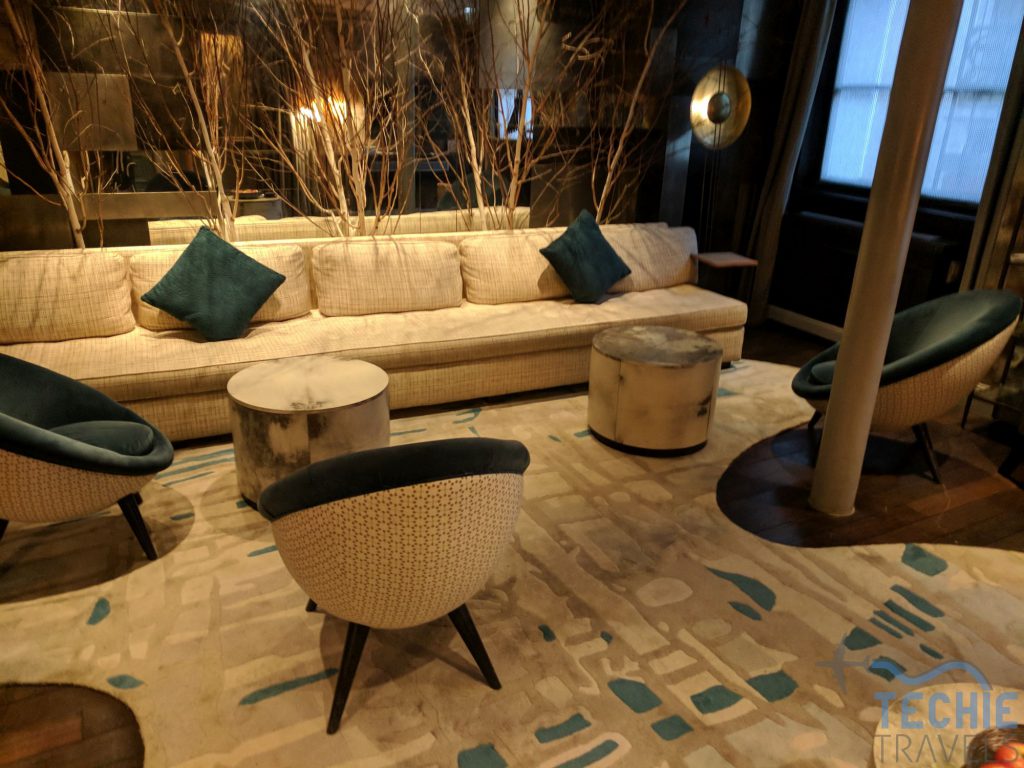 The hotel was classically Parisian and a lot different from our previous hotel in London. The steps, hallways, and doorways all seemed to have slight lean to them.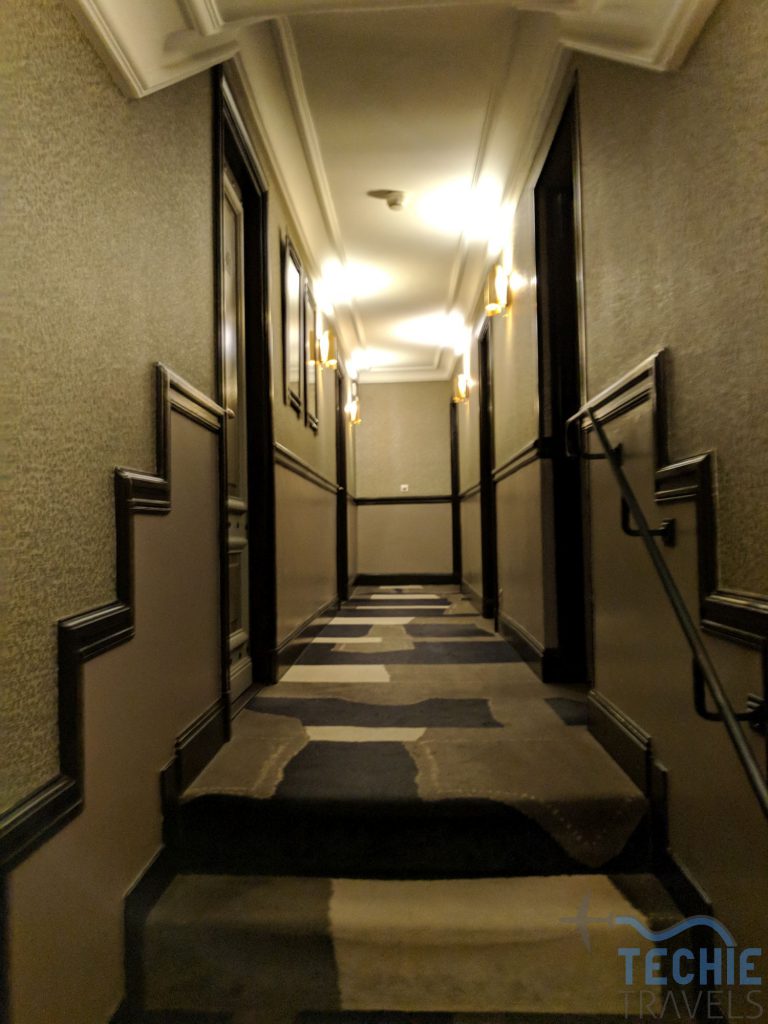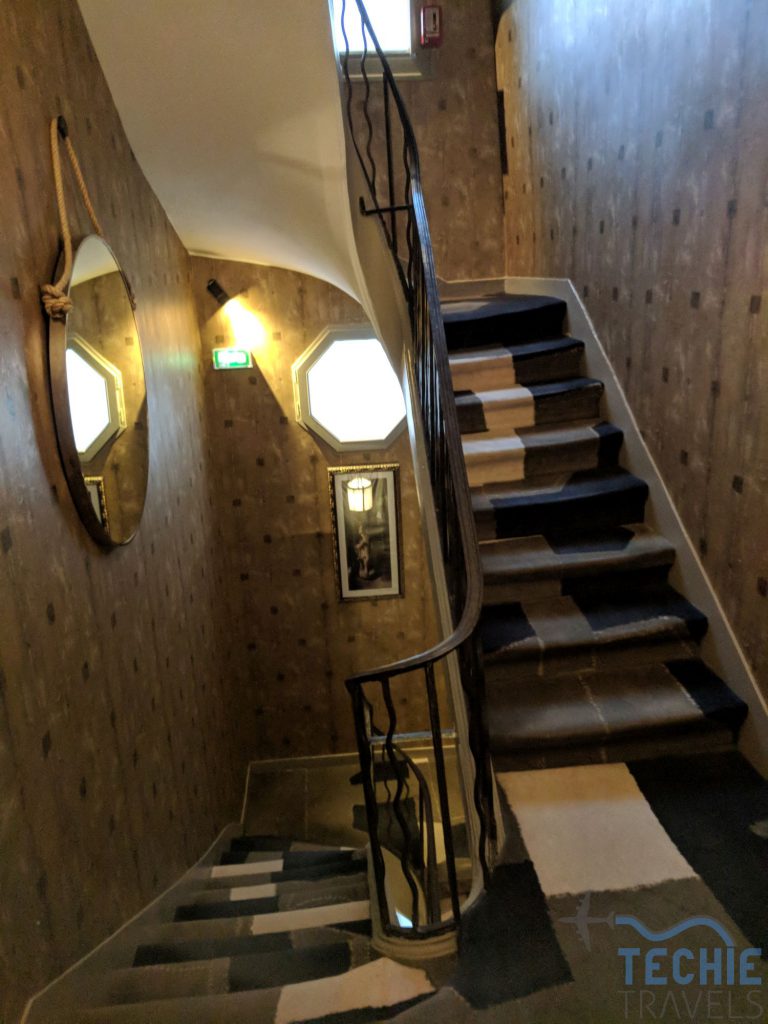 The bedroom had enough room for the bed, a desk, our suitcases, and not much else. You had to stay organized in order to be able to move around at all in the room. We had a view onto the courtyard which made the room especially quiet.  The bathroom had a very tall tub and the location of the faucet made showering a bit difficult. All of this added to the experience though and I do not have any major complaints. You just have to go in expecting a classic French hotel.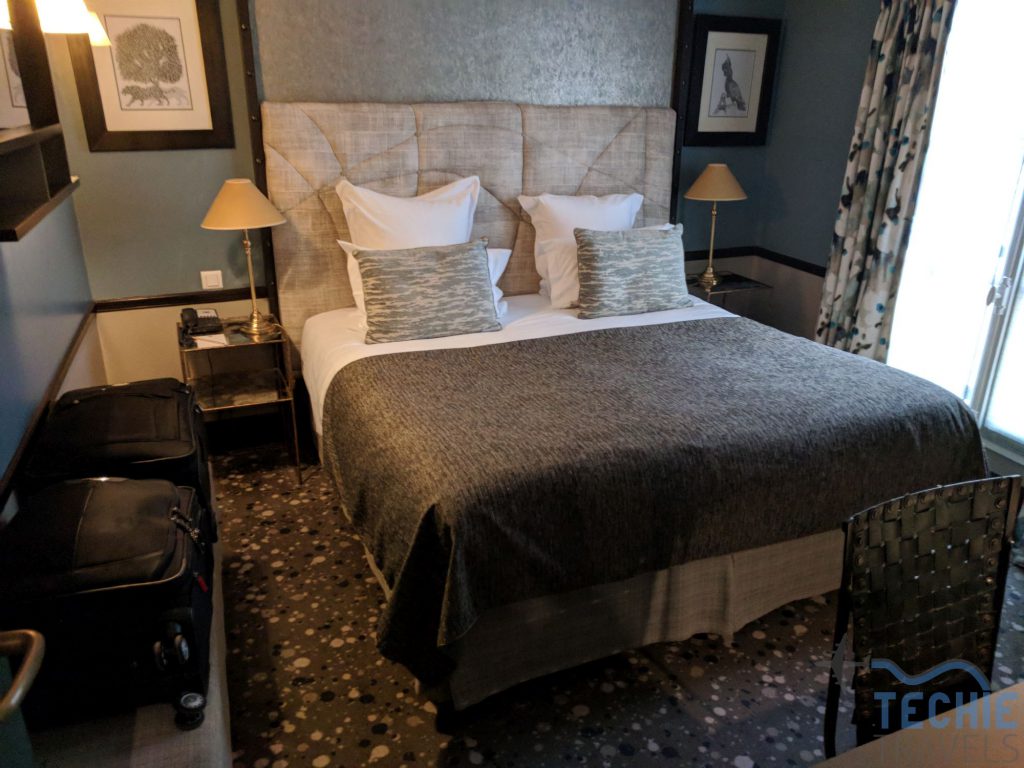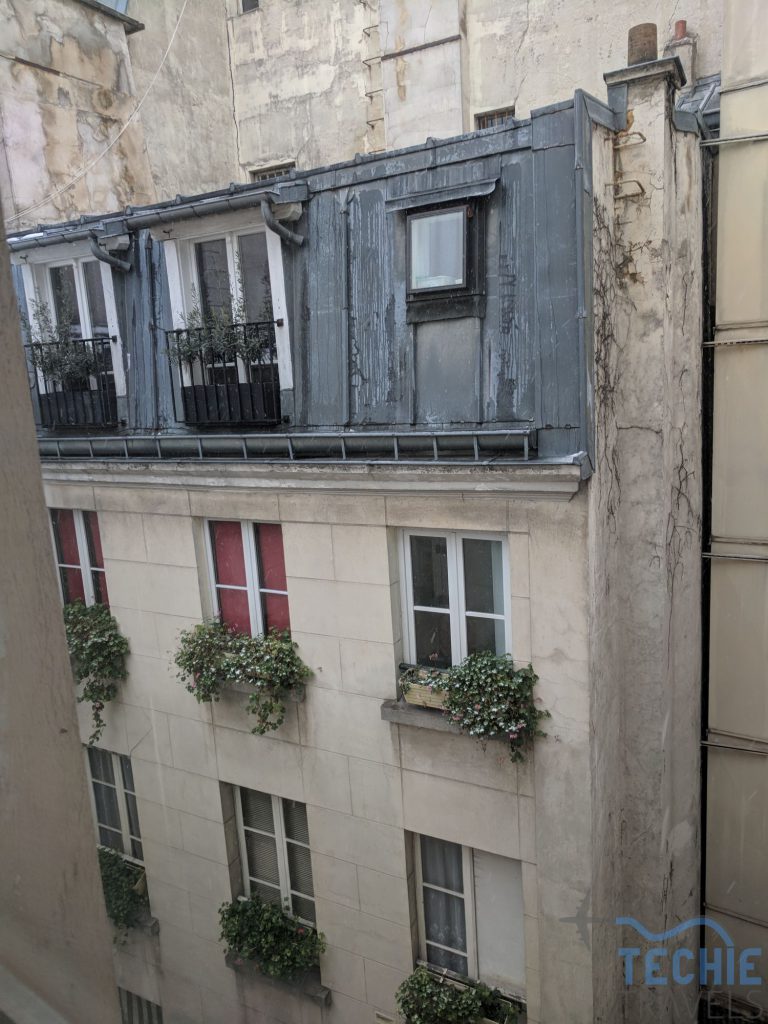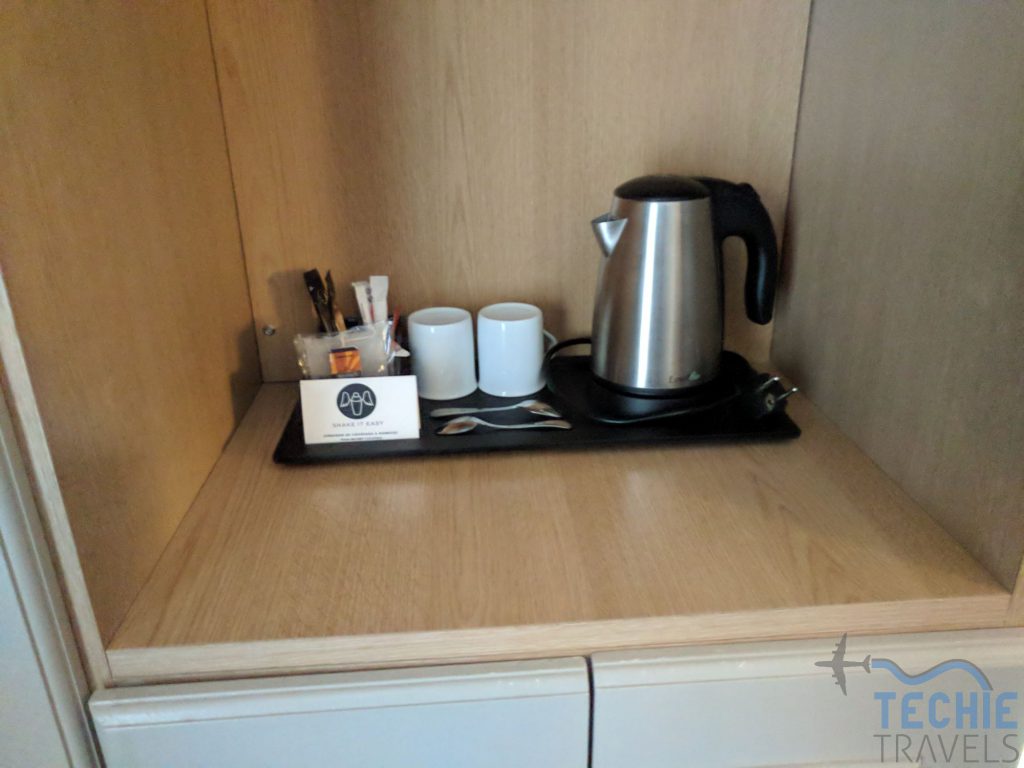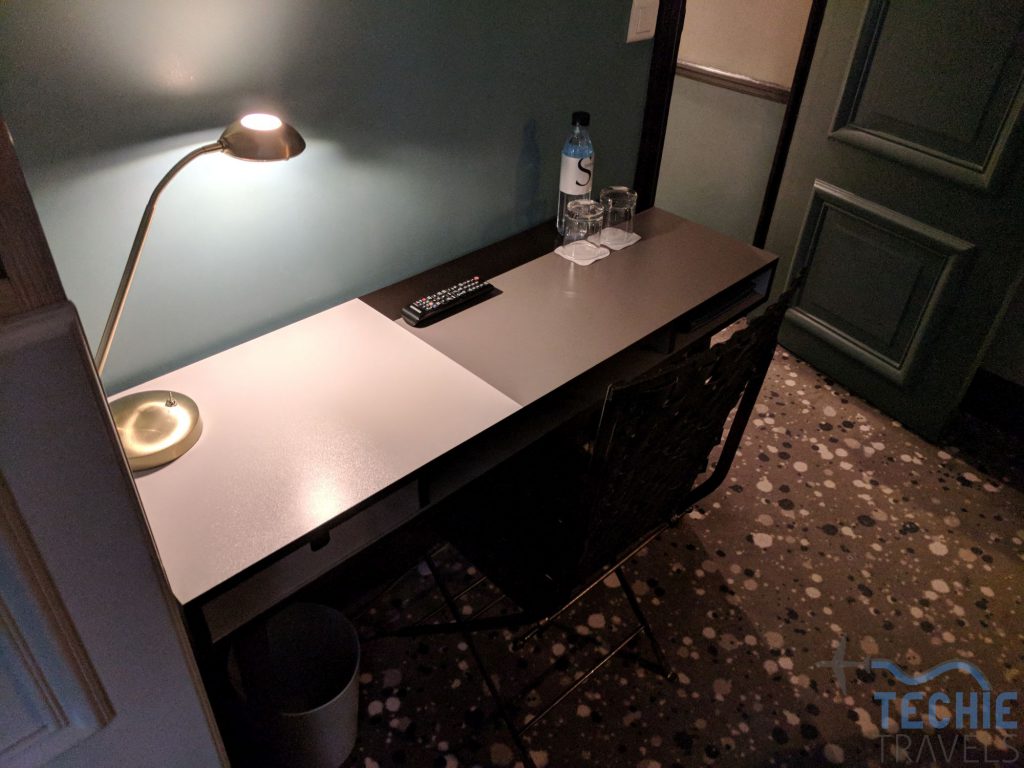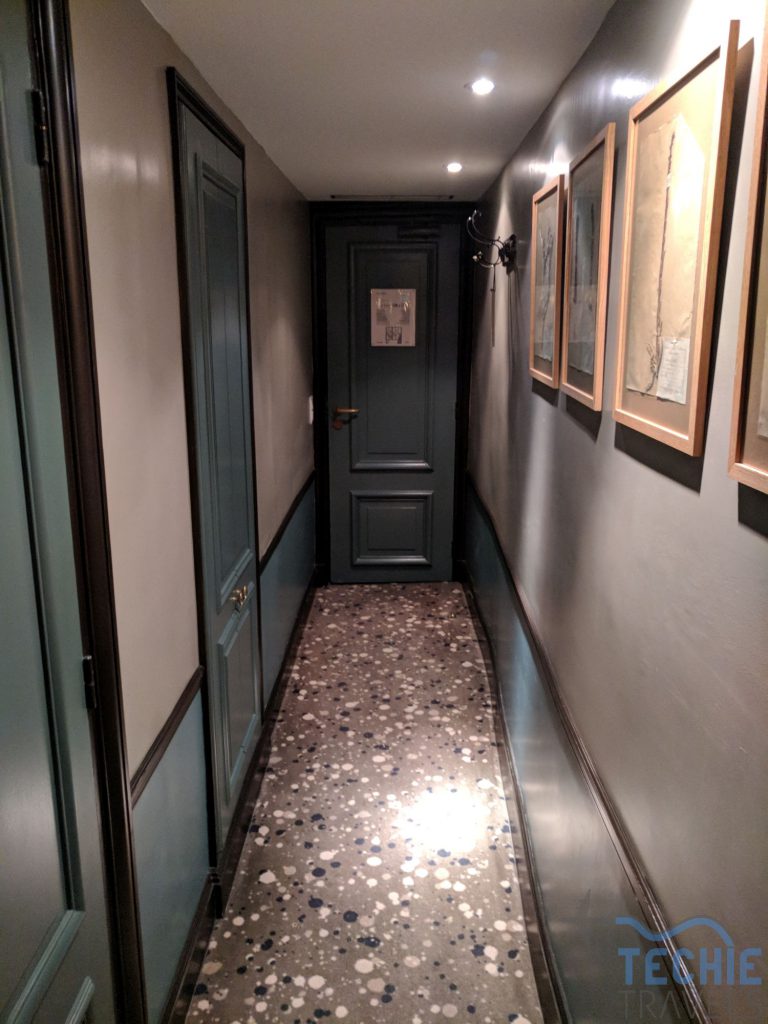 Breakfast was served in the basement. They had a good selection of pastries, bread, yogurt, fruit, eggs, and bacon/sausages. It was definitely filling enough to get us through the morning so we only needed a light sandwich lunch.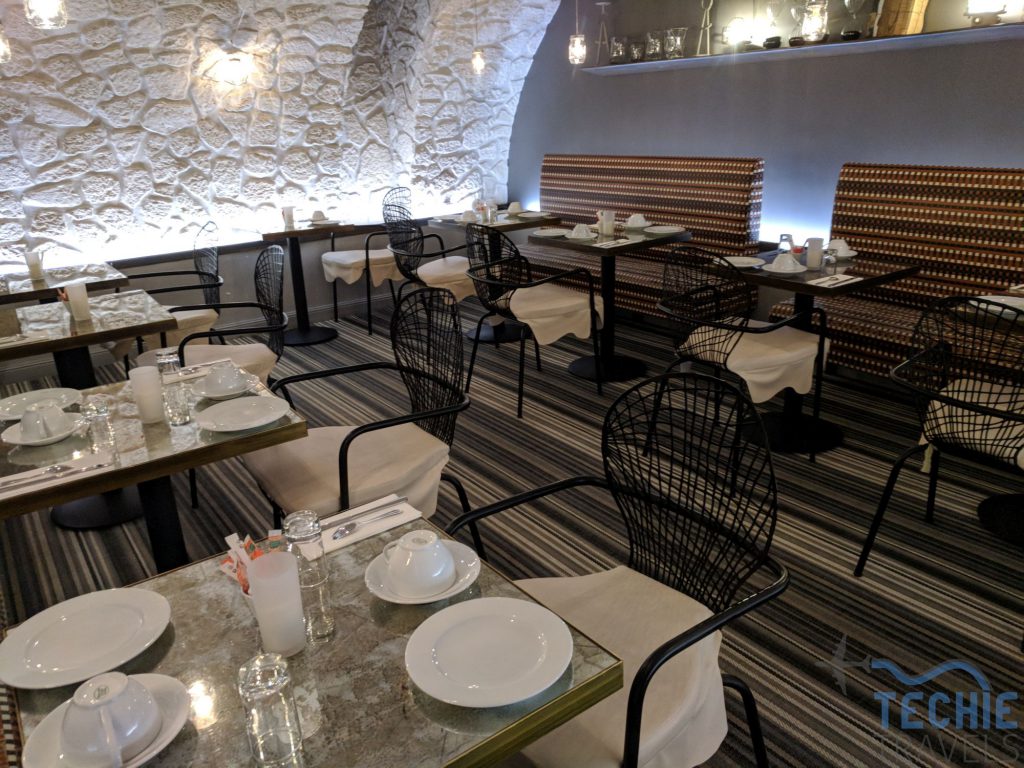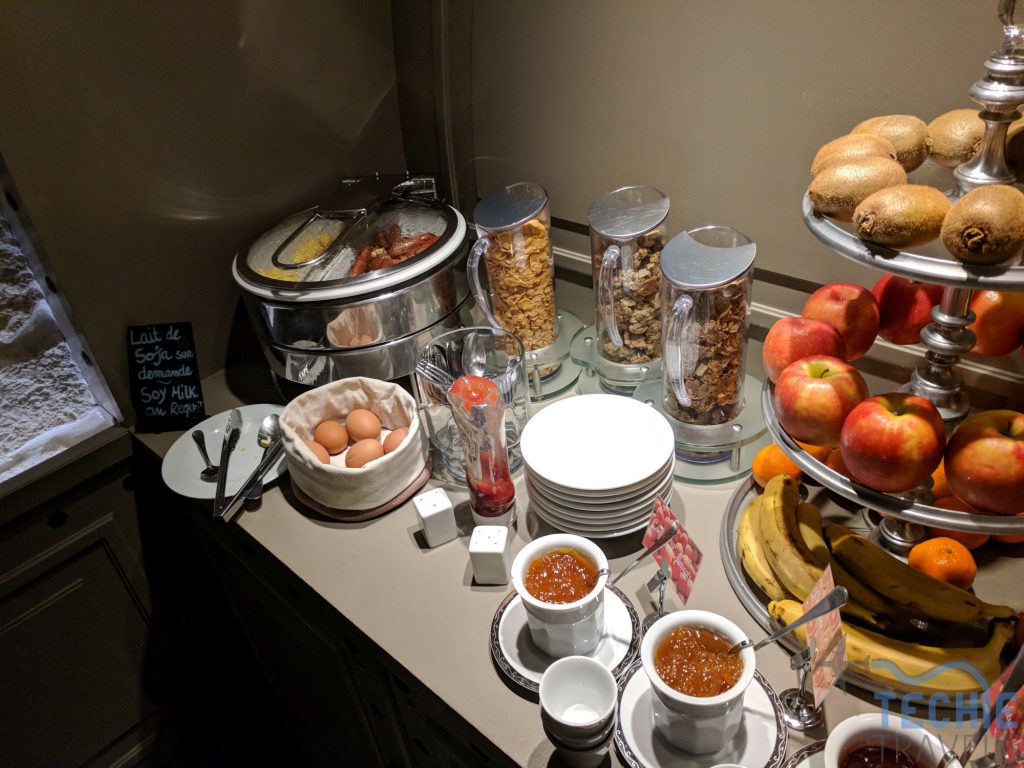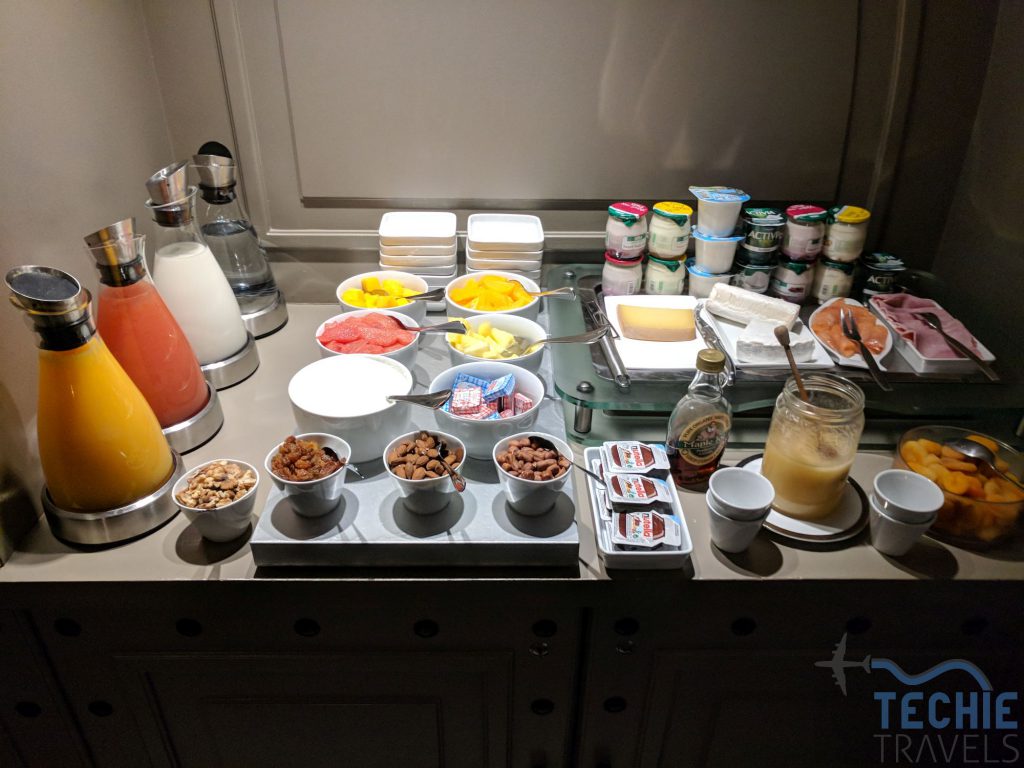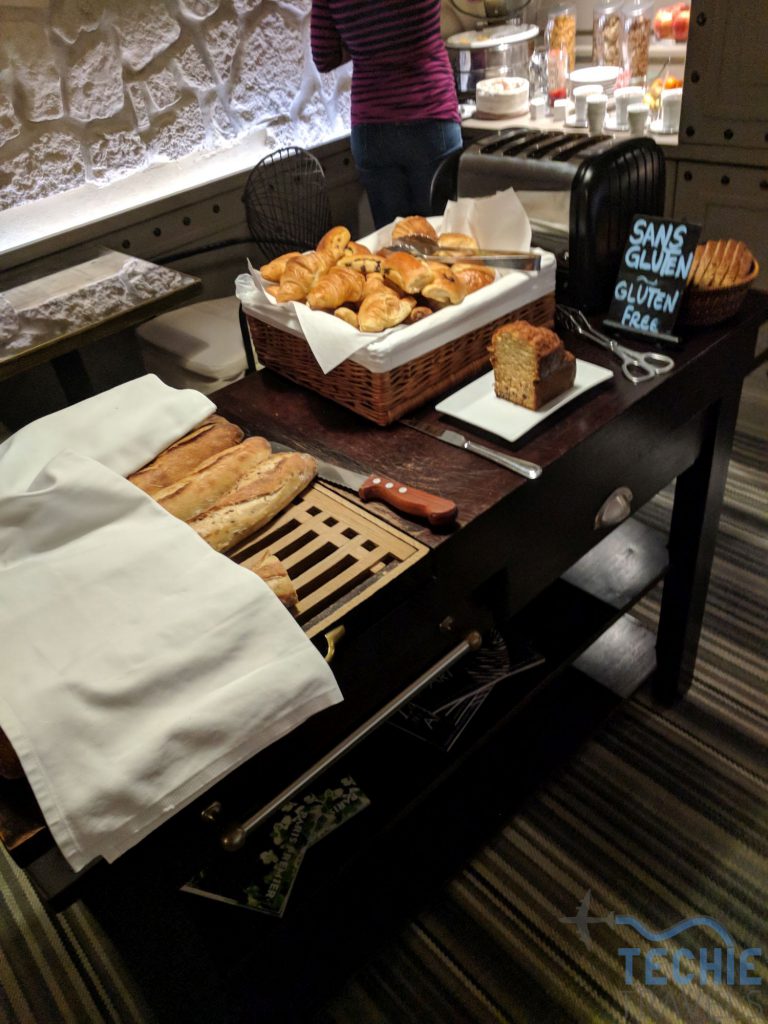 In the afternoon, they had tea time available which was basically the leftover pastries from breakfast. Still, it was a nice thing to come back to after being out all day.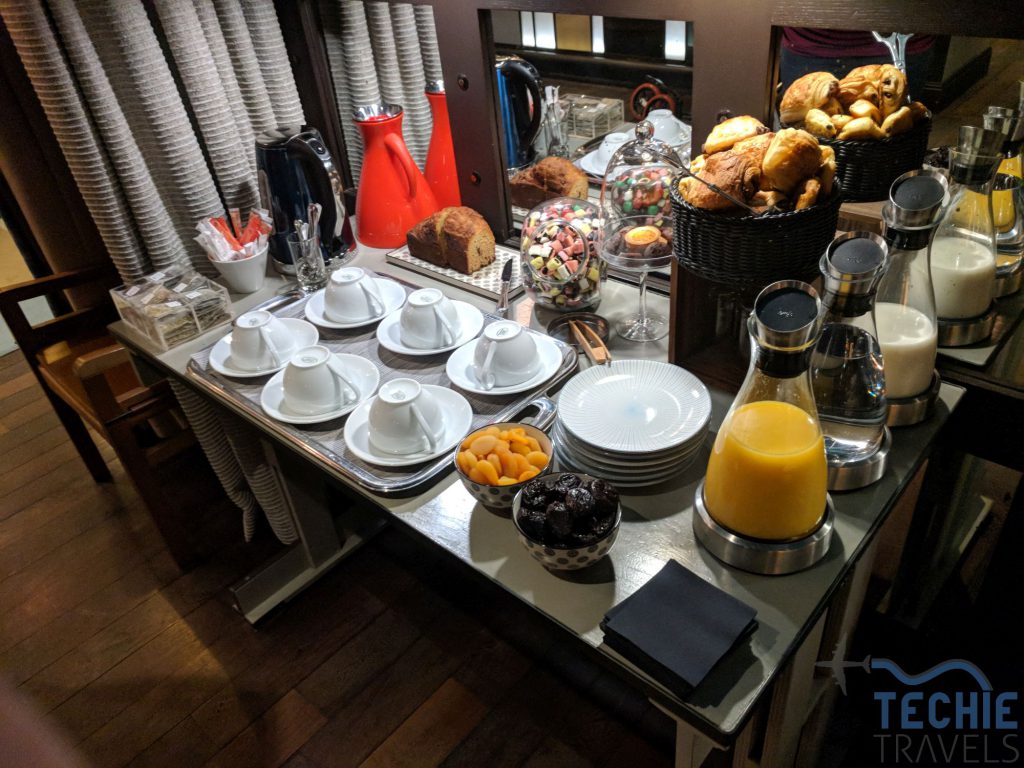 The staff were all very friendly and all spoke English very well. They also had scooters available for rental and they could set up a rowing machine in your room if you so desired.  All in all, we enjoyed our stay. It made a good base for our exploration of Paris and served our needs perfectly.