Introduction – Western Europe Trip
American Airlines Flagship Lounge O'Hare
British Airways B747 Club World – Chicago to London
Hilton London Bankside
London – Tower of London, Tower Bridge, and HMS Belfast
London – Changing of the Guard, Chelsea FC Tour, and the British Museum
London – Westminster Abbey, Churchill War Rooms, and the National Gallery
Day Trip to Cambridge – King's College, Punting, and Fitzwilliam Museum
London – Globe Theatre, St Paul's, and Kensington Gardens
Hotel Therese – Paris Boutique Hotel
Paris – Arrival and Louvre Museum
Paris – Day Trip to Versailles
Paris – Musee D'Orsay, Notre Dame, and More
Paris – Eiffel Tower and Arc de Triomph
Kimpton DeWitt Amsterdam
Amsterdam – Arrival and Heineken Experience
Amsterdam – Canal Tour and Van Gogh Museum
Amsterdam – Rijksmuseum and Anne Frank House
Elemis Spa and Cathay Pacific First Lounge Heathrow
British Airways B747 First – London to Phoenix
To get to Paris, we took advantage of a program called Eurostar Snap. You sign up for either morning or evening on a specific date and they assign a train to you. We were hoping for a mid-morning train but of course we got stuck with the first train of the day at 5:40. That is the risk you take with this so we just sucked it up. We had no difficulties taking the Thameslink to get from our hotel to St Pancras station and then onto the Eurostar.  The Eurostar was your standard train experience, except for the bachelorette party wearing Micky Mouse onesies.  Once in Paris, getting our bags from Gare Du Nord to our hotel was a little bit of a struggle due to the crowded metro and steps but nothing too difficult.
We eventually arrived at our cute little hotel in the 1 er – Hotel Therese.  Samantha was not as impressed with the Paris Metro compared to the London Underground.  Our room was not quite ready yet so we go got some pastries for breakfast and waited for room and planned our day.  We settled into our room and then headed out to grab lunch at a Mediterranean sandwich shop near the hotel.  It was decent, but nothing remarkable.  It also began to snow at a good rate.  Heavy snow is rare in Paris, but seeing the city in the snow is a beautiful and unique sight.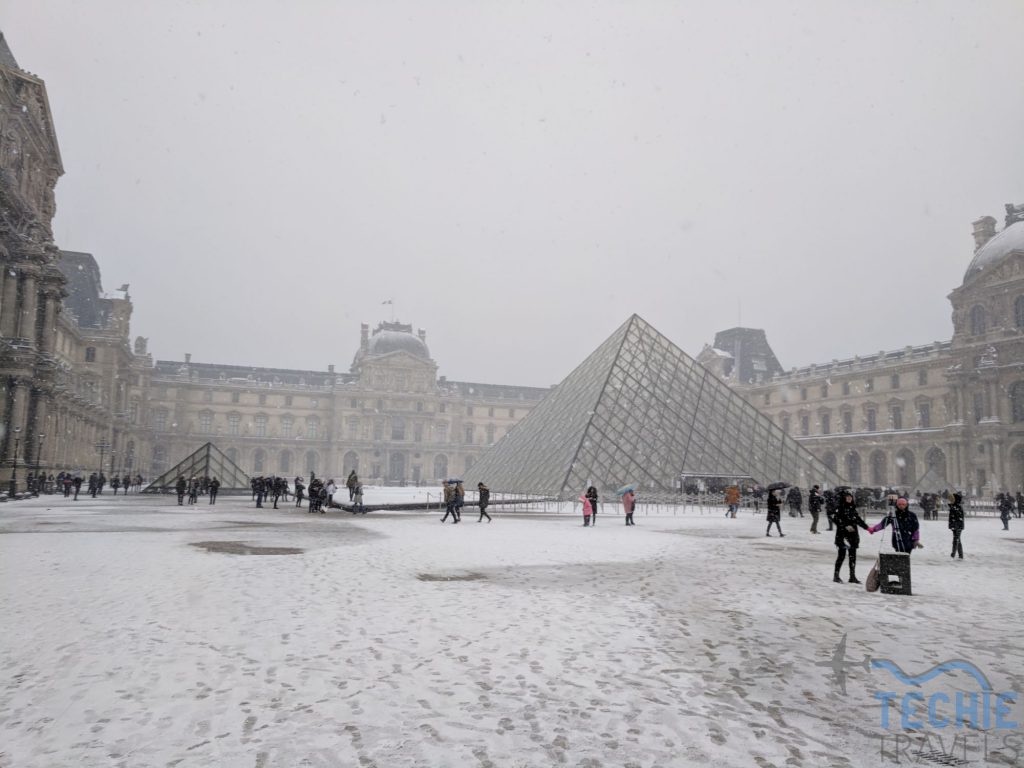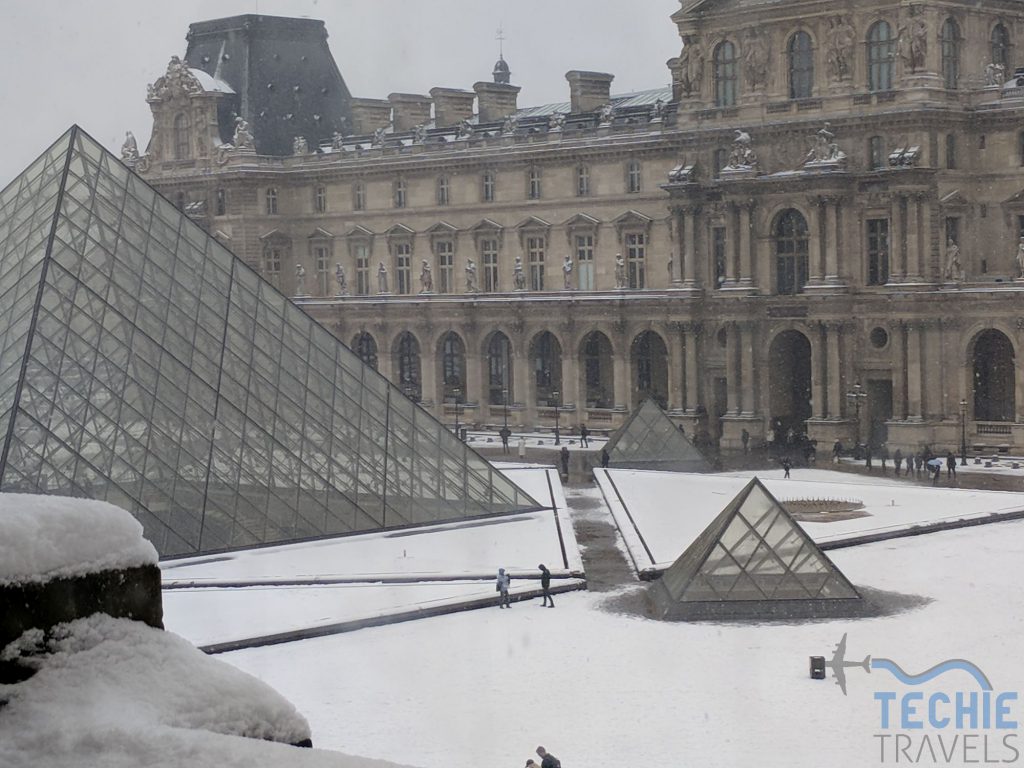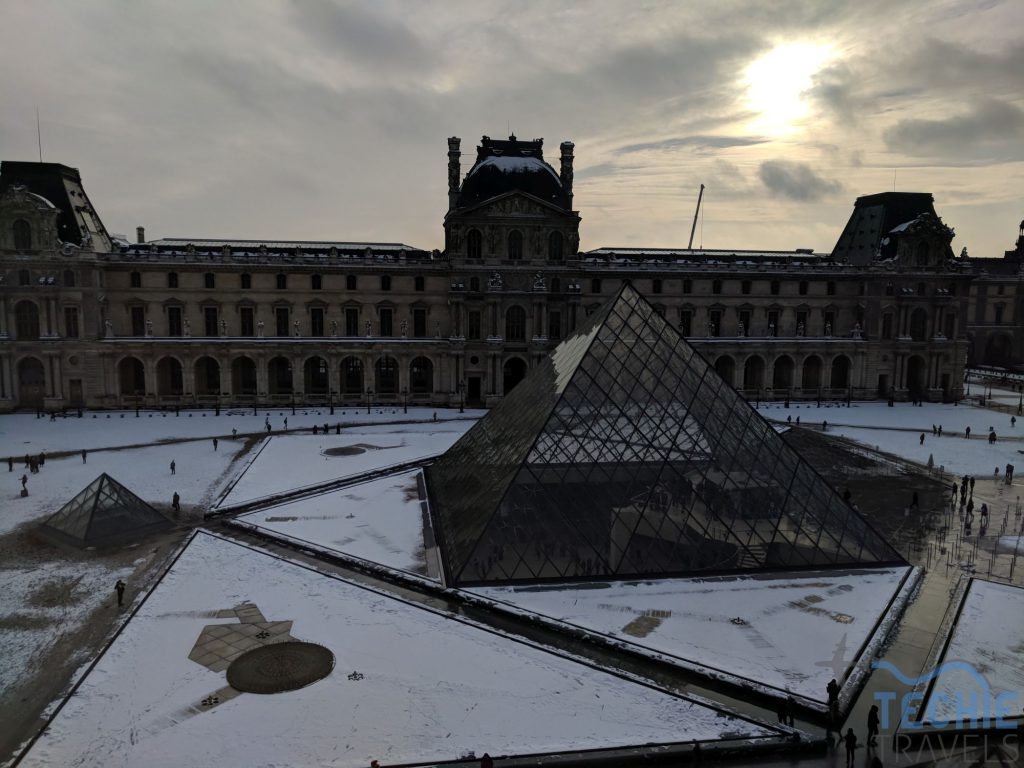 We spent the entire afternoon at the Louvre just wandering around.  It was a lot harder than other museums to find your way and make sure you see everything.  In addition, certain parts of the museum like the Egyptian and decoration sections were closed, possibly due to the ongoing flooding.  This meant other sections of the museum were difficult to get to and required going up to another floor and then down again to access.  Nonetheless, we saw all the classics – Mona Lisa, Winged Victory of Samulthrace, and the Venus de Milo.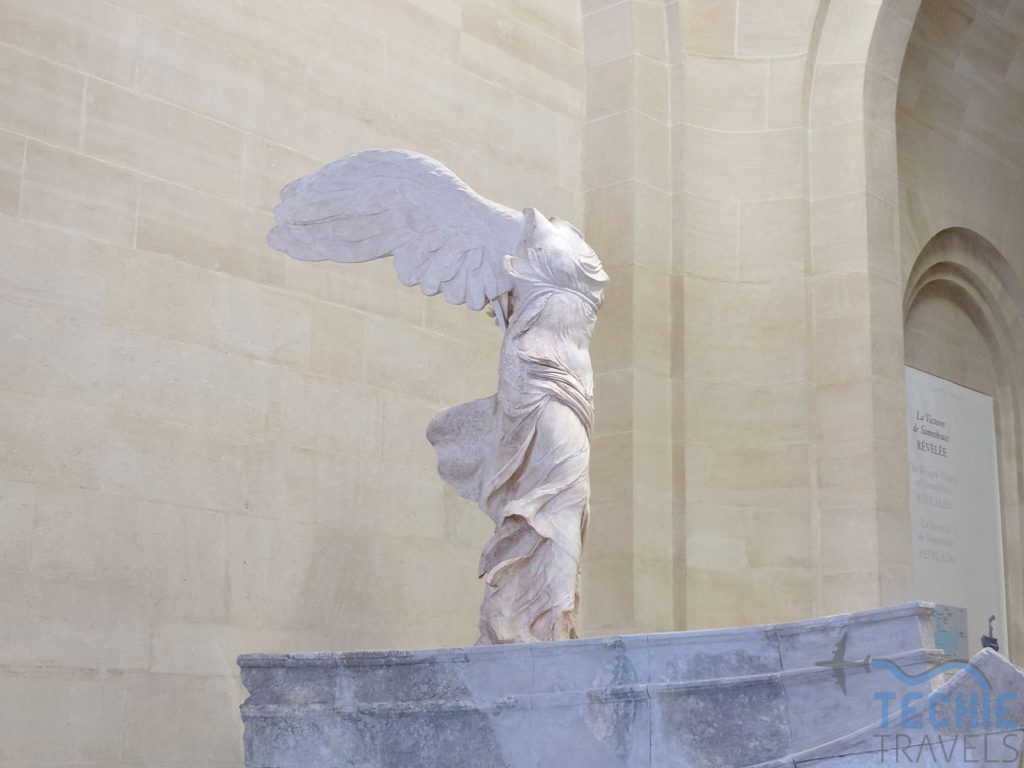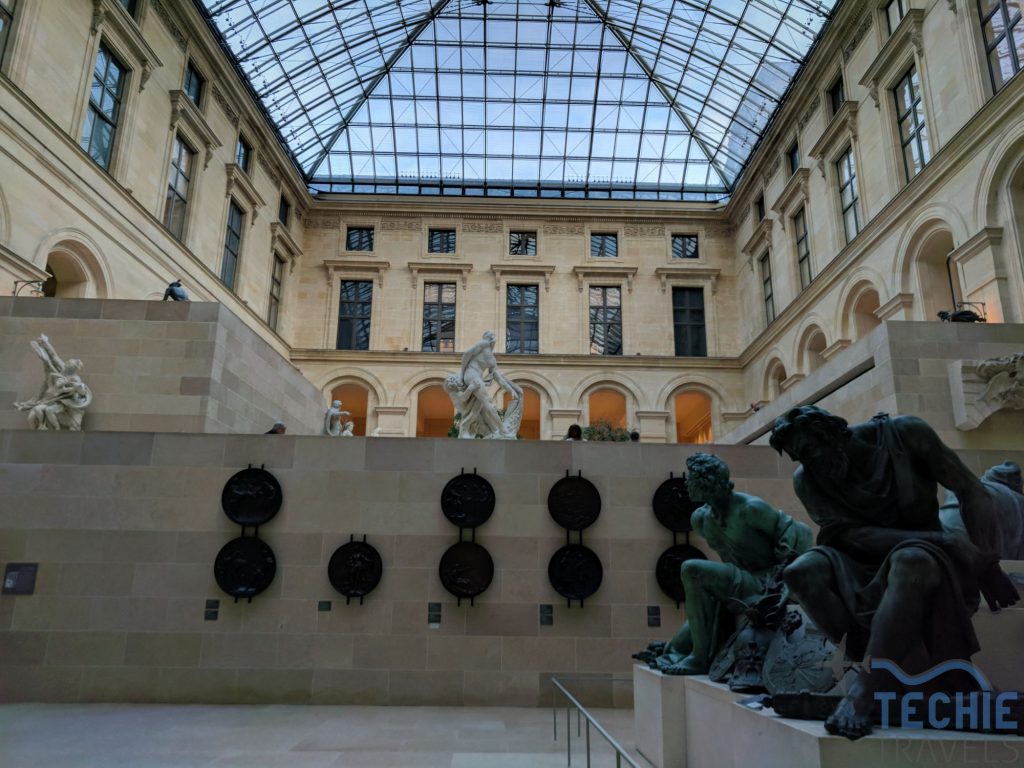 I also created my collection of artwork I found…interesting.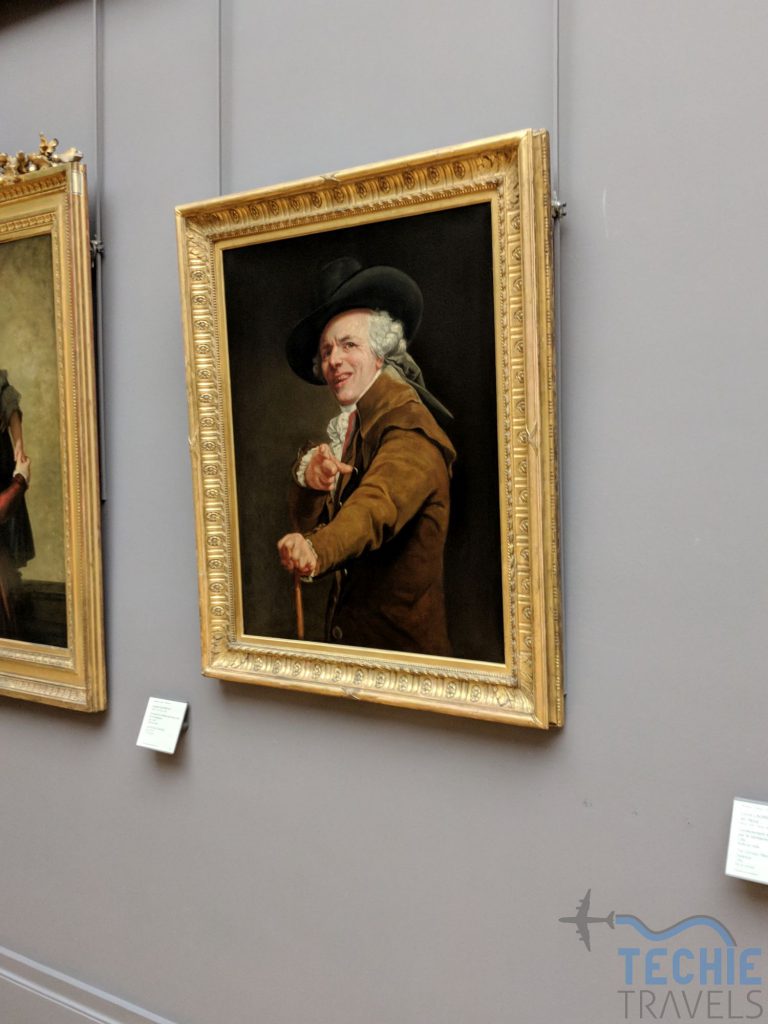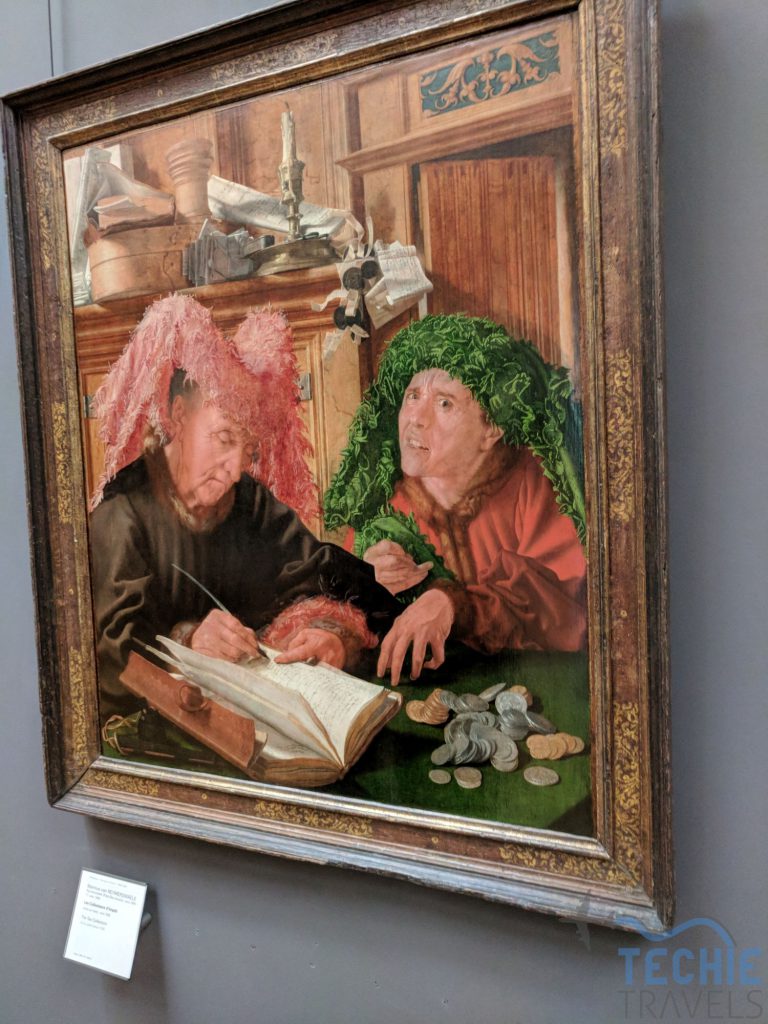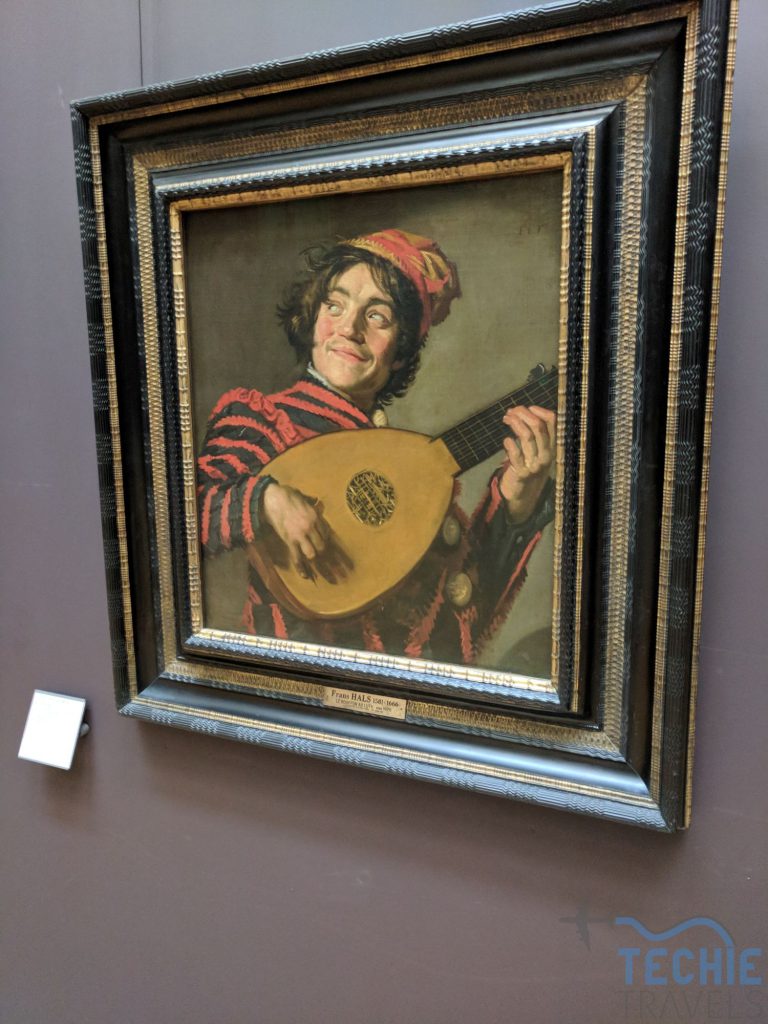 We headed back to the hotel for tea time and to rest a bit.  We then headed out again and had a lovely dinner at a bistro right around the corner from our hotel.  I had a lamb shoulder and Samantha had a steak.  Both were very good.