Introduction – Western Europe Trip
American Airlines Flagship Lounge O'Hare
British Airways B747 Club World – Chicago to London
Hilton London Bankside
London – Tower of London, Tower Bridge, and HMS Belfast
London – Changing of the Guard, Chelsea FC Tour, and the British Museum
London – Westminster Abbey, Churchill War Rooms, and the National Gallery
Day Trip to Cambridge – King's College, Punting, and Fitzwilliam Museum
London – Globe Theatre, St Paul's, and Kensington Gardens
Hotel Therese – Paris Boutique Hotel
Paris – Arrival and Louvre Museum
Paris – Day Trip to Versailles
Paris – Musee D'Orsay, Notre Dame, and More
Paris – Eiffel Tower and Arc de Triomph
Kimpton DeWitt Amsterdam
Amsterdam – Arrival and Heineken Experience
Amsterdam – Canal Tour and Van Gogh Museum
Amsterdam – Rijksmuseum and Anne Frank House
Elemis Spa and Cathay Pacific First Lounge Heathrow
British Airways B747 First – London to Phoenix
Today was our last day in Amsterdam and thus sadly, the last day of our trip.  We grabbed a breakfast consisting of muffins at a pastry shop around corner from hotel.  Then we hopped on the tram to the Museumplein to visit the Rijksmuseum.  The museum was very well laid out with good transition through the history.  They also did a good job of explaining Dutch influence on art in each age.  The highlight of the museum was Rembrandt's "Night Watch".  We spent the entire morning here going through the entire museum.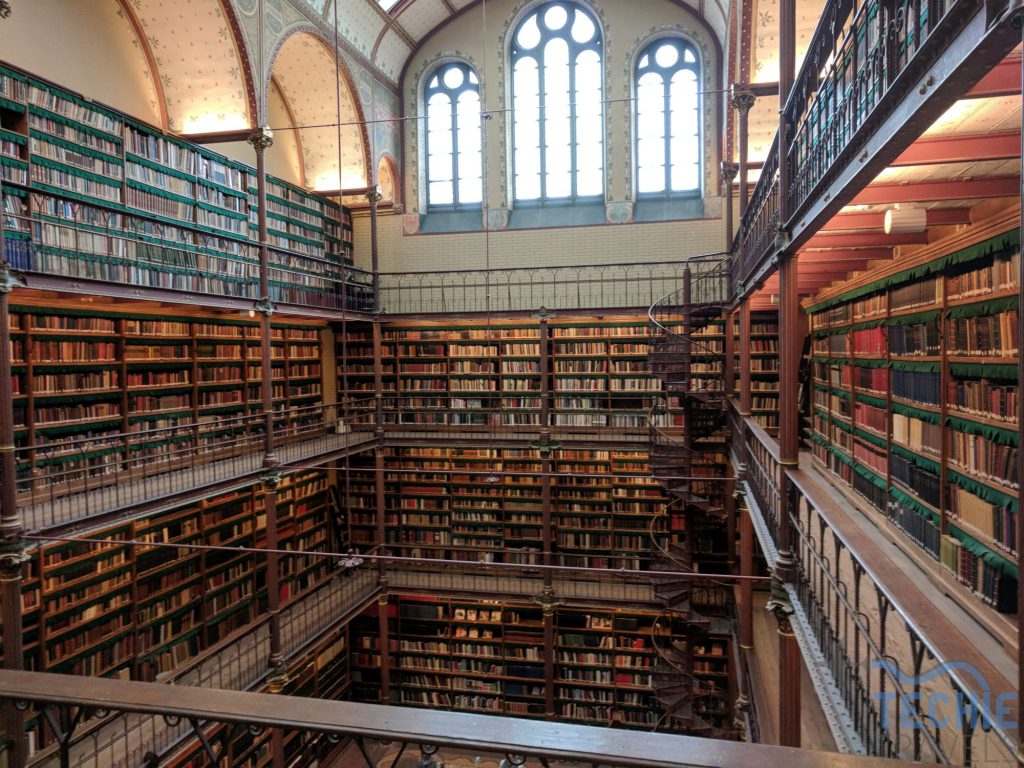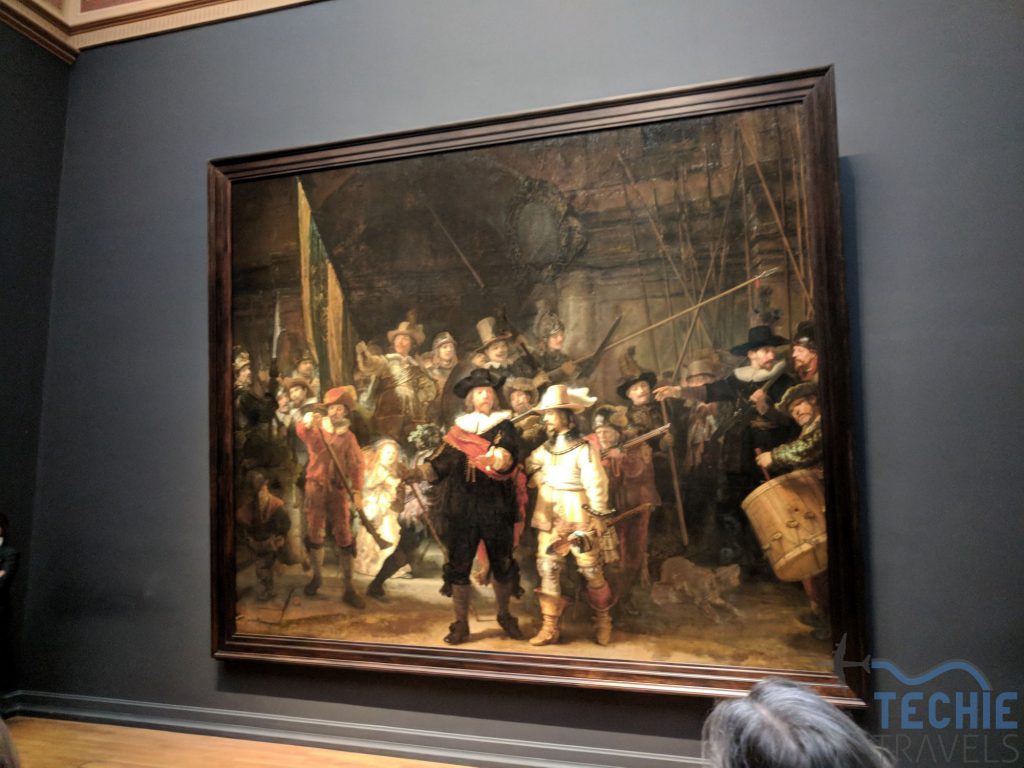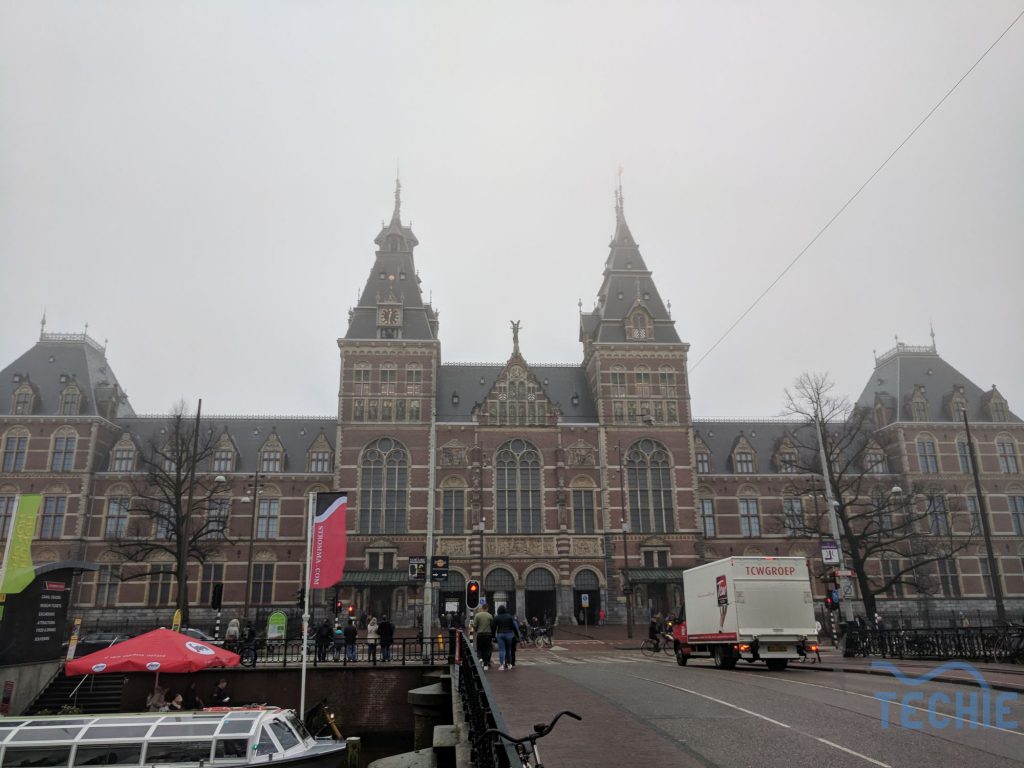 We then grabbed some toasties at a bar for lunch.  Our next stop was the Rembrandt House.  It was small, but had good information about his life, studio, and students.  There was an included audio tour that was pretty good.  The house is also under construction so some parts were not accessible.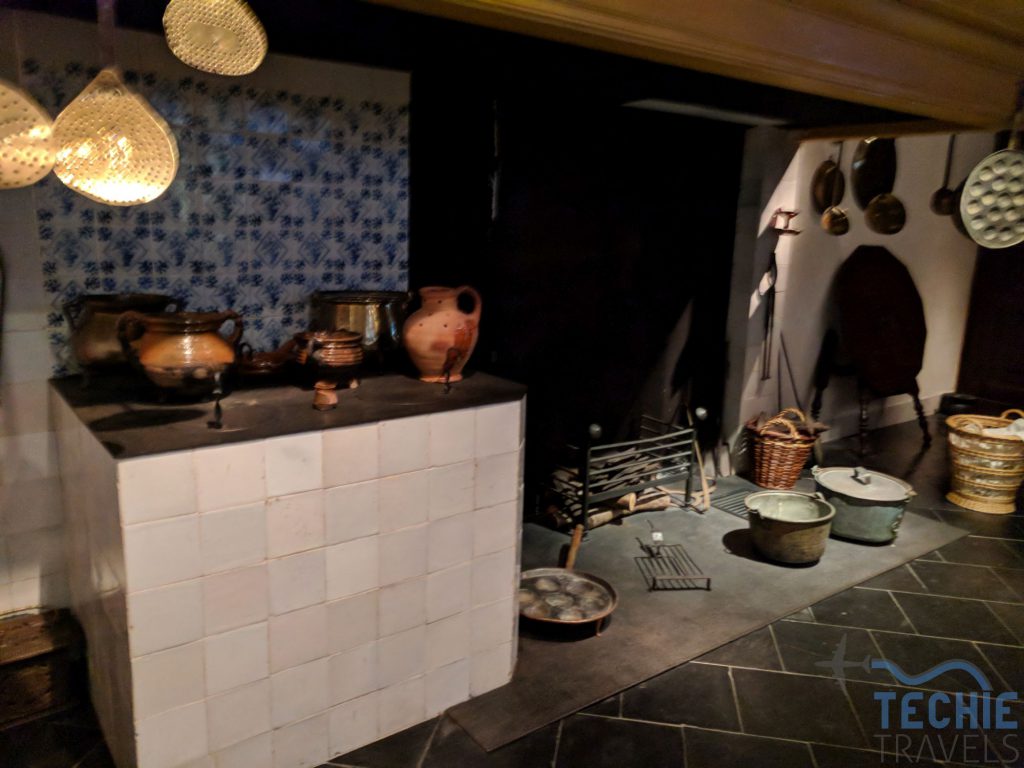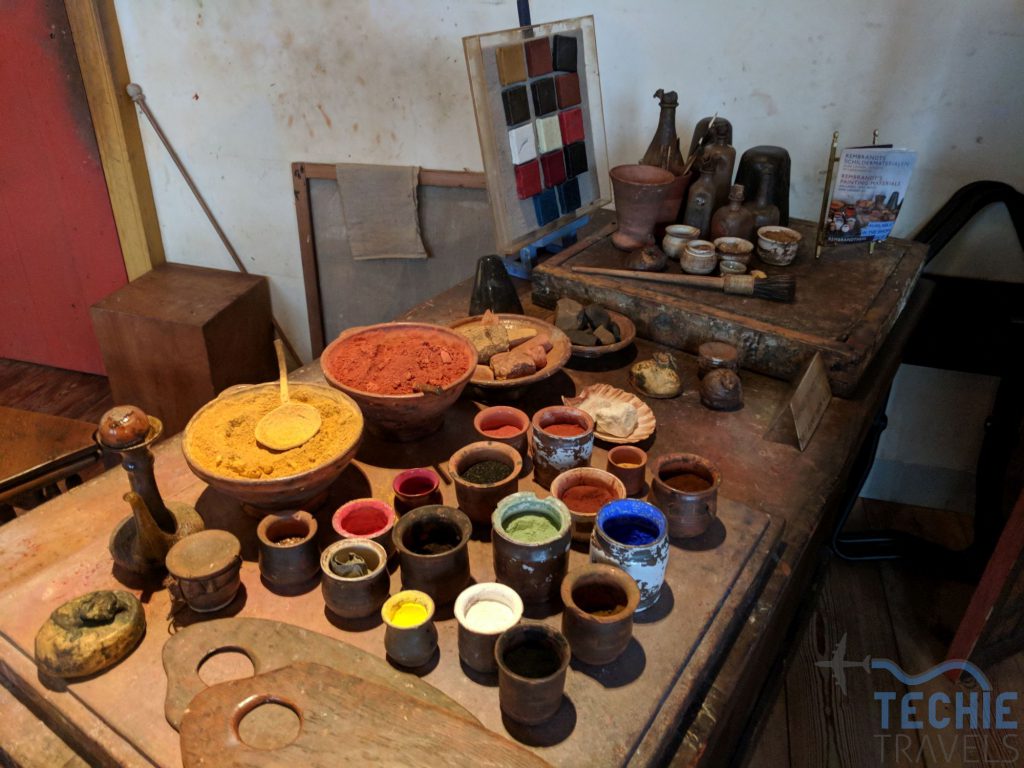 No one scanned our I Amsterdam cards on our first river cruise, so we decided to do a different one this afternoon.  We went on the Blue Line cruise this time and the commentary was much better.  I would definitely recommend Blue Line cruises over Circle Line cruises for a canal tour in Amsterdam.  The tour took a slightly different route as well.  Afterwards, we headed back to the hotel for wine hour.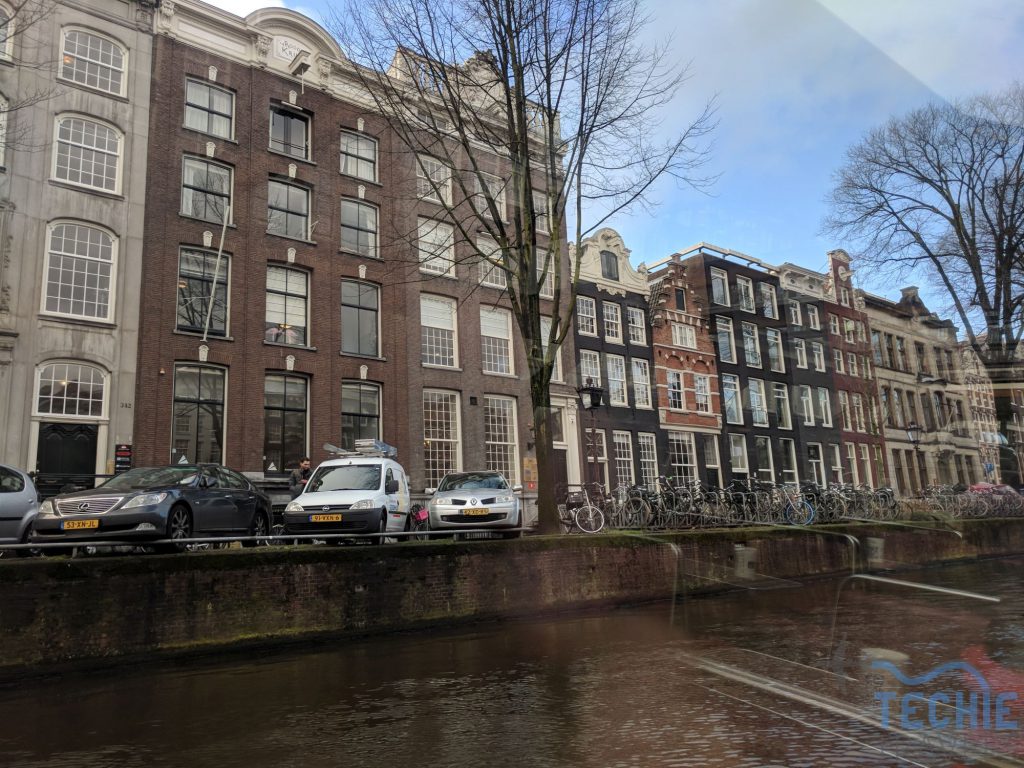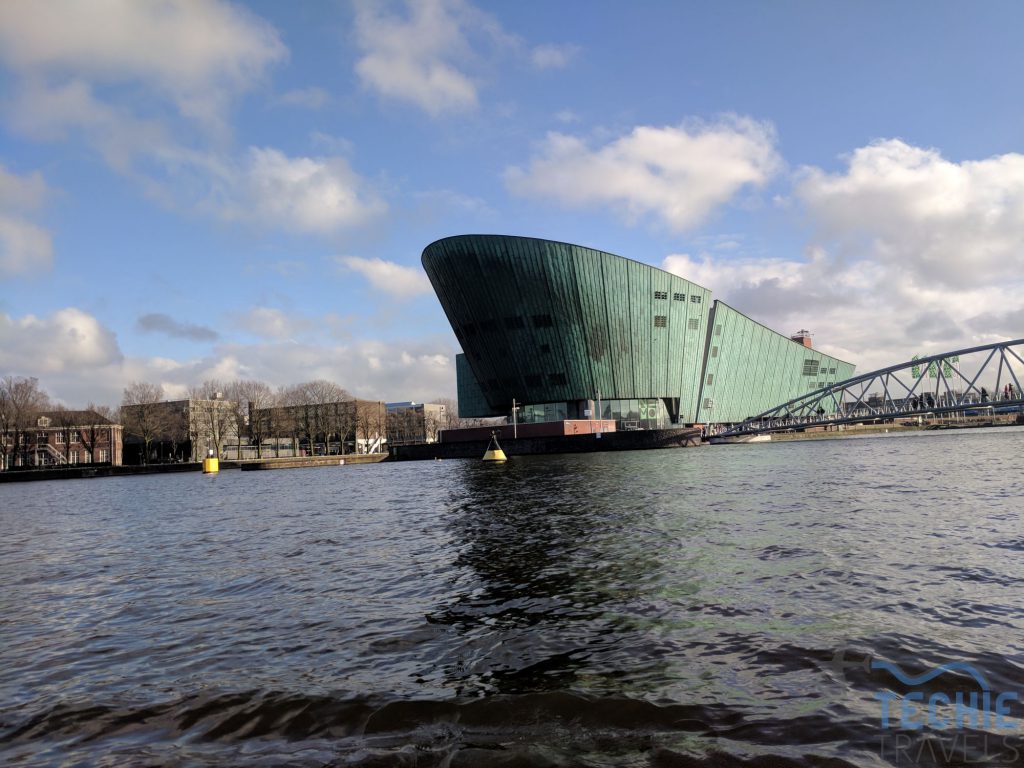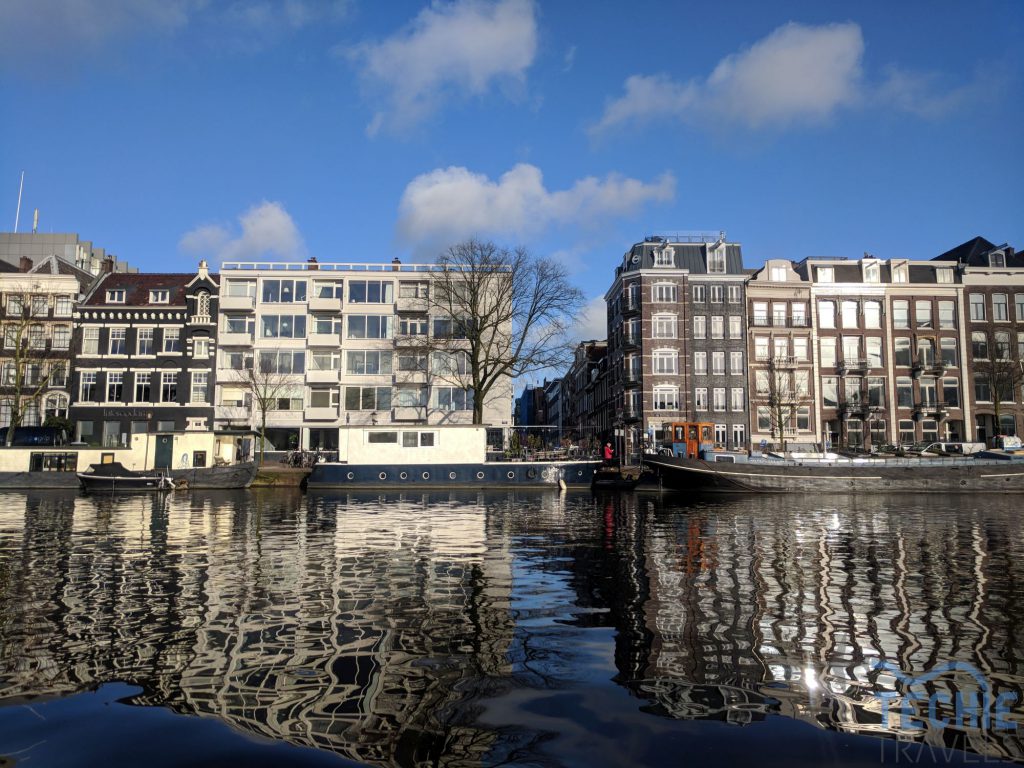 Before dinner, we had reservations to visit the Anne Frank House.  You have to book tickets in advance and time slots fill up so do it early.  This was a very moving and poignant exhibit of life in the "Secret Annex" during the Second World War.  Having read the diary a while back it really brought the story to life and made it more real.  It serves as an important reminder of what has been done and how it can never be repeated.  This is definitely a must-do experience on a visit to Amsterdam.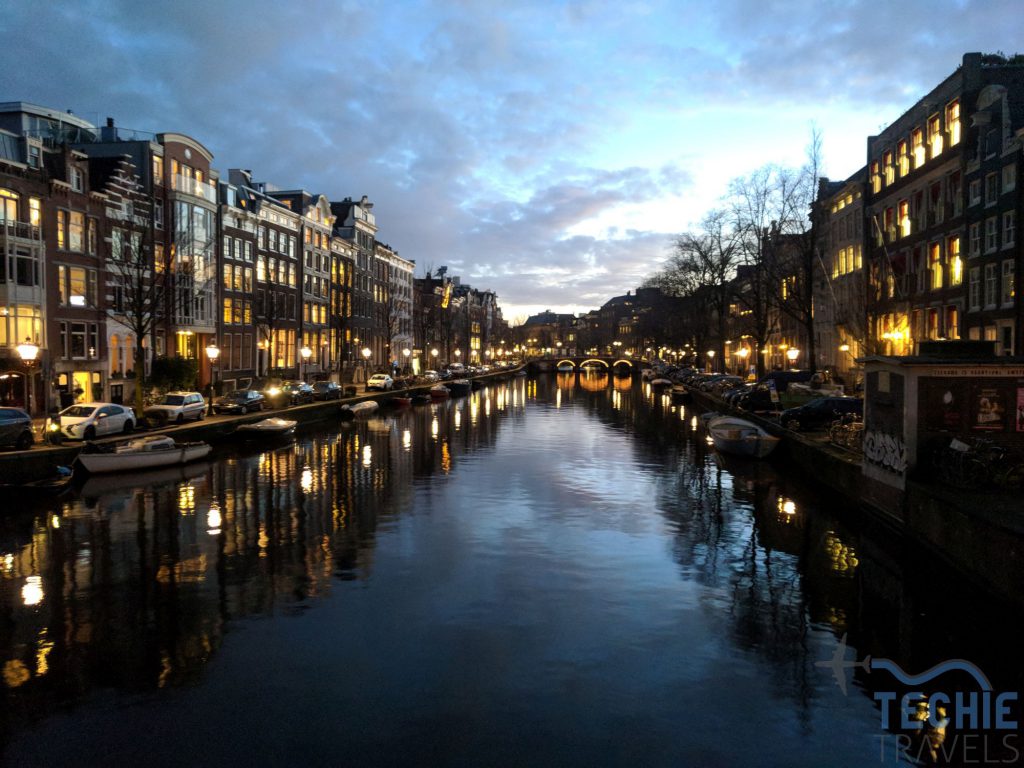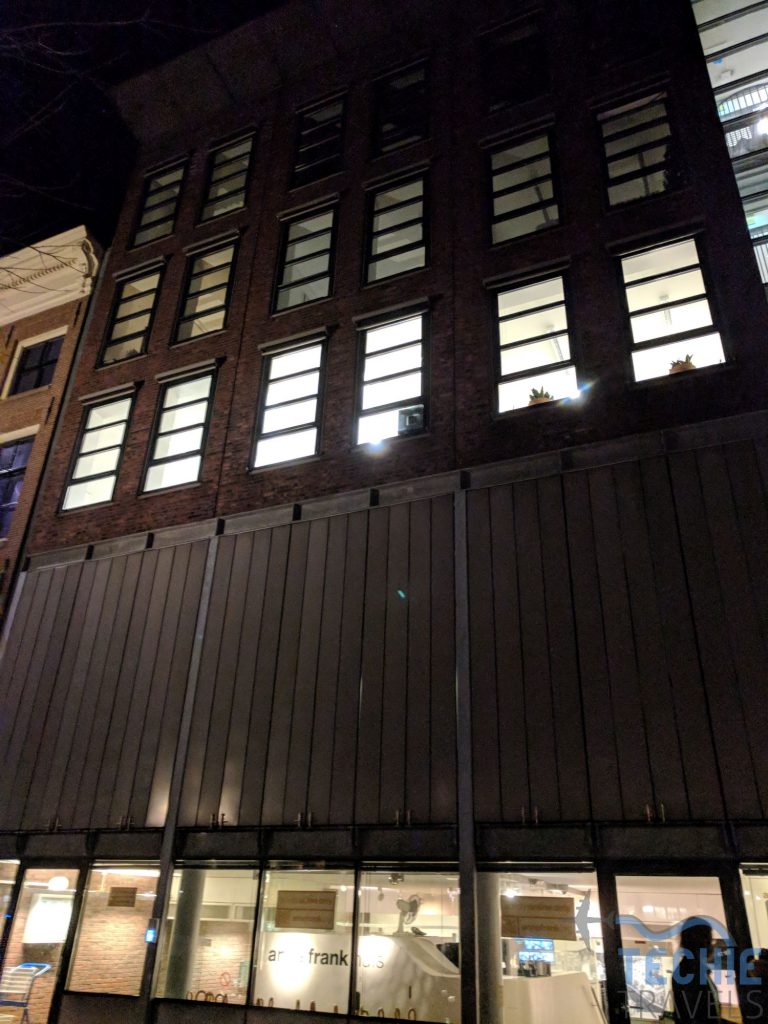 Dinner this evening was at Cafe De Riegel in the Jordaan district of Amsterdam.  This is a small, local gastropub with a friendly resident cat.  I had the haddock with couscous special and Samantha had the short ribs with fries.  Both were excellent.  We then headed back to the hotel to pack up and get ready to go home.