We decided to return to Blu for breakfast this morning. I had a really good parfait and Sam had an omelette that she said was better than at the buffet. We then spent the morning and afternoon relaxing by the pool.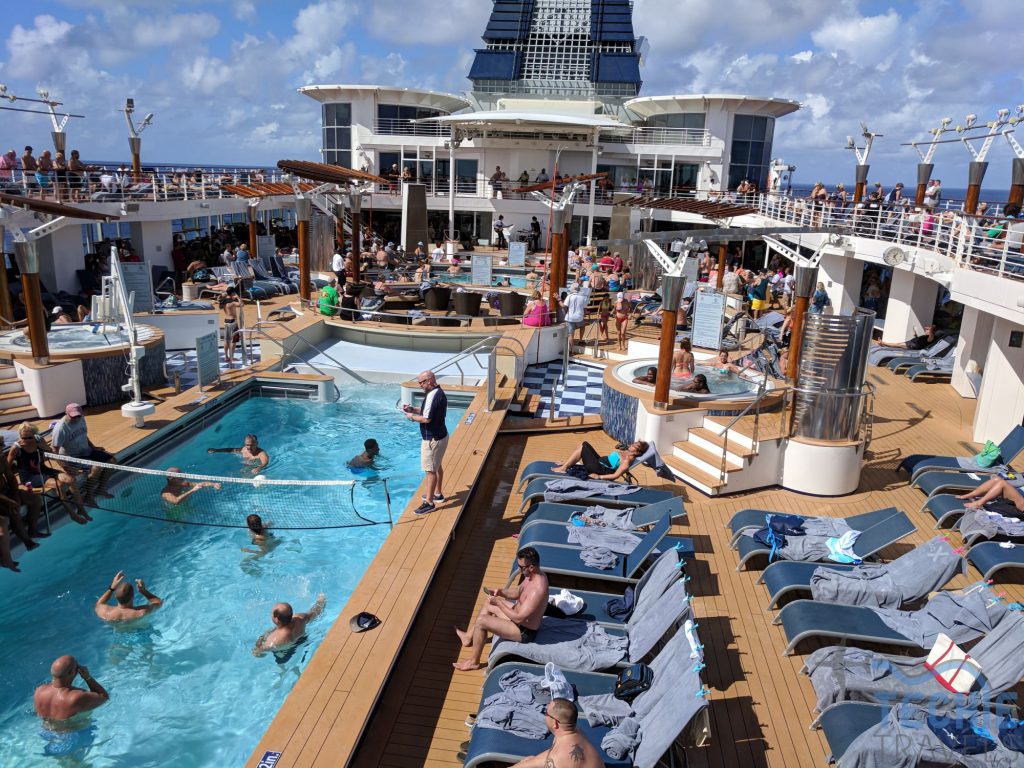 Lunch was at the buffet again and your standard fare. The Beatles tribute band, Hard Day's Night, did a poolside concert which was very fun and lots of people were listening and dancing. We read on the balcony for a little while and then got ready for dinner.  We went to listen to some music in some various lounges before dinner, stopping for drinks along the way.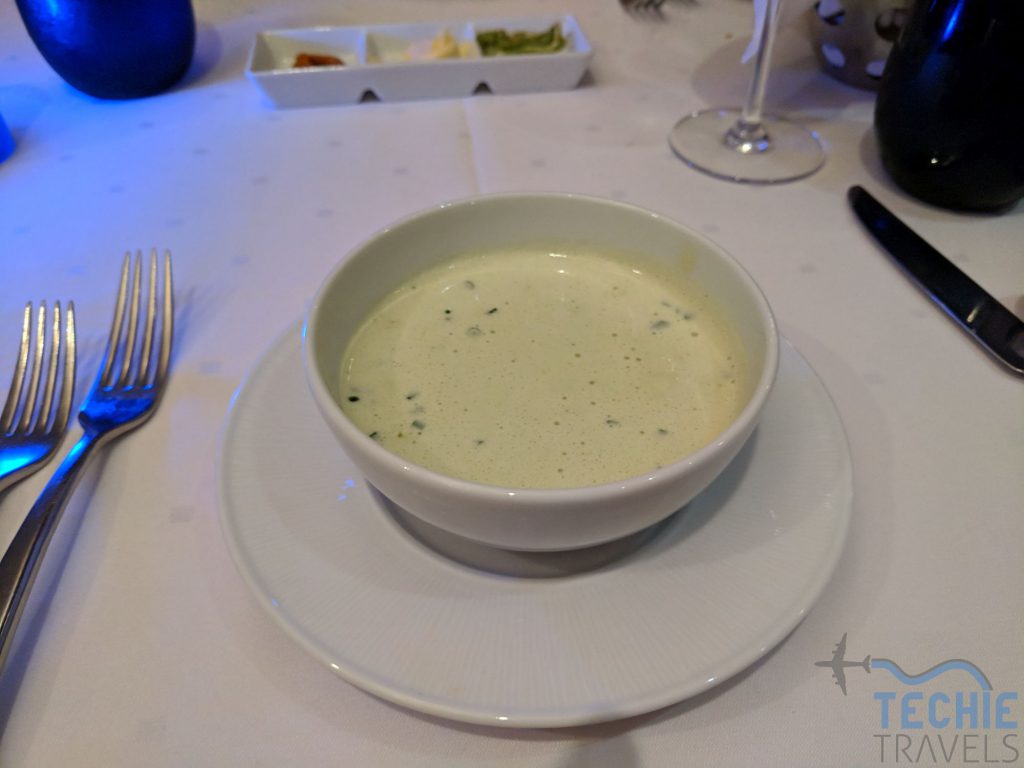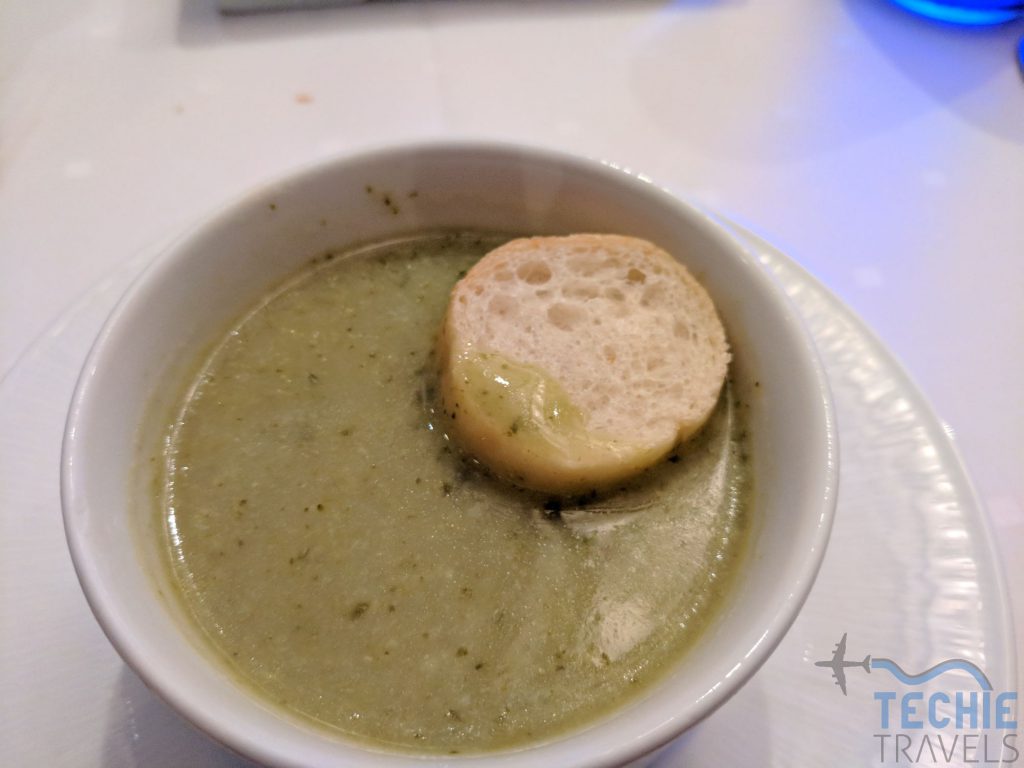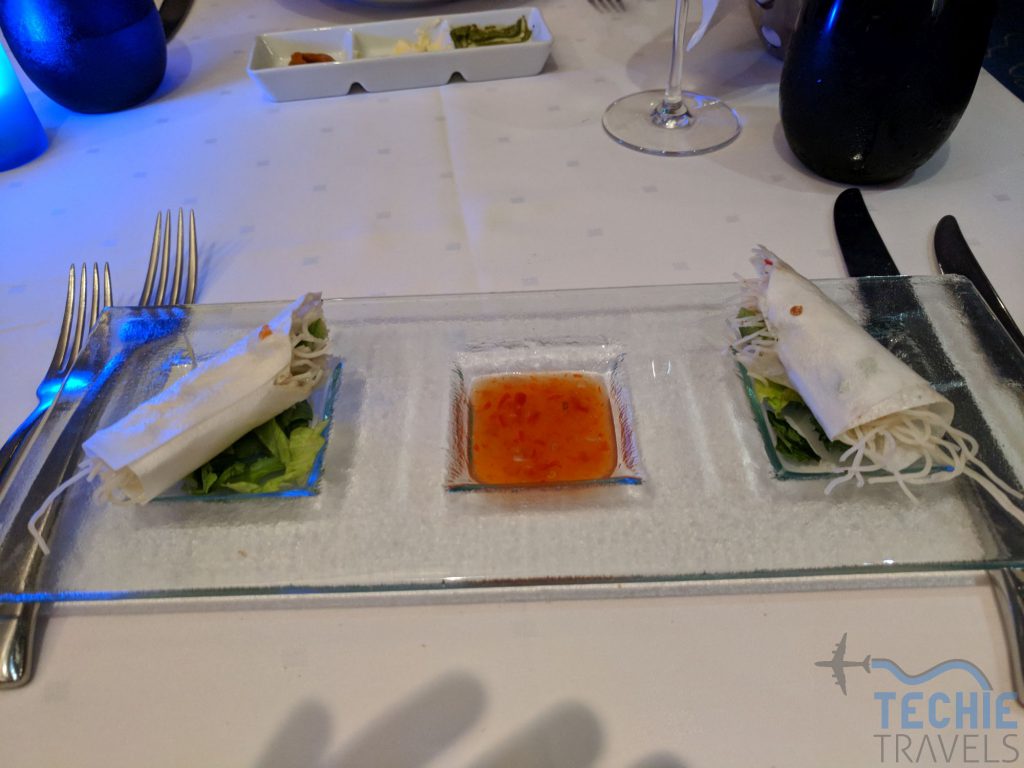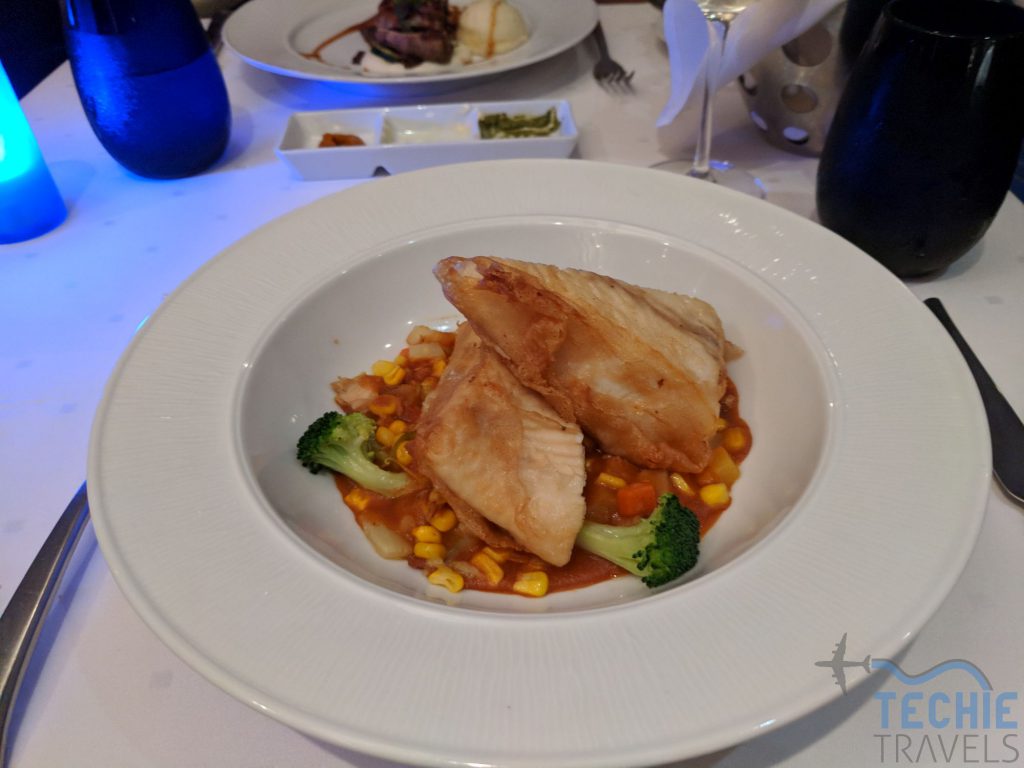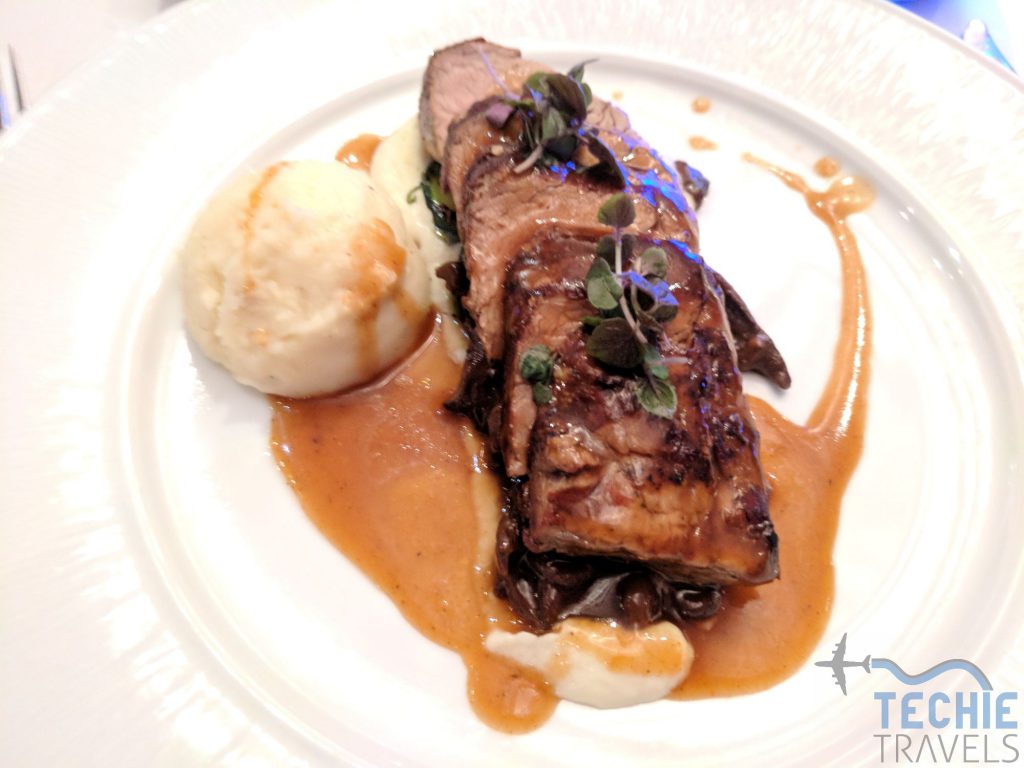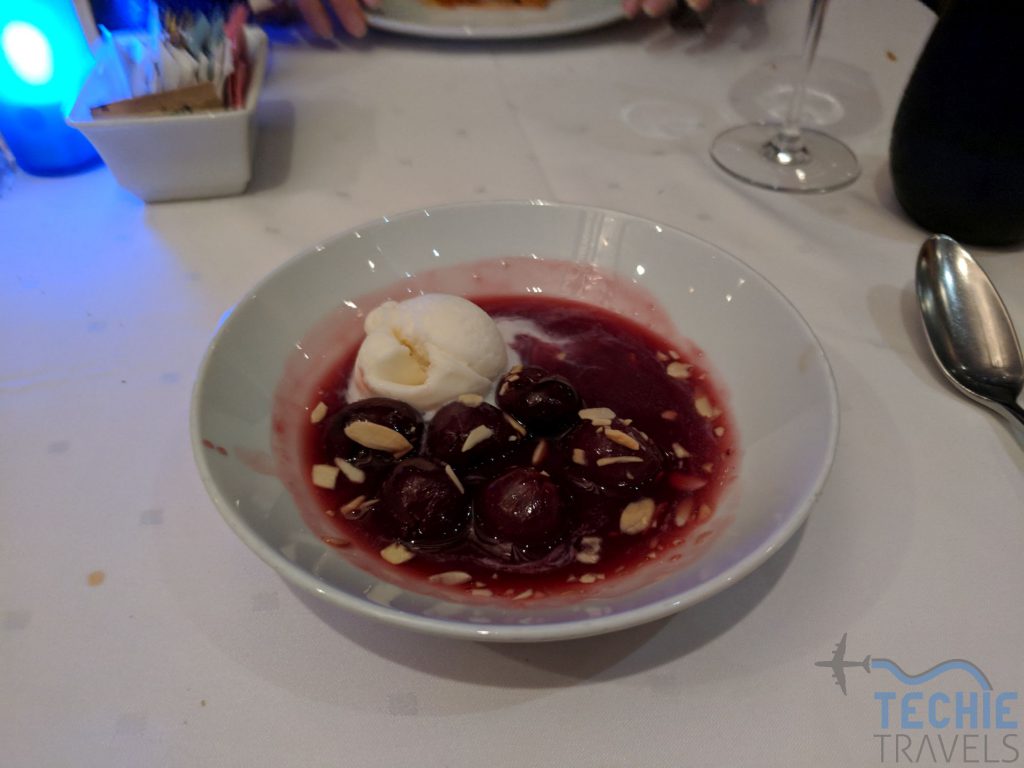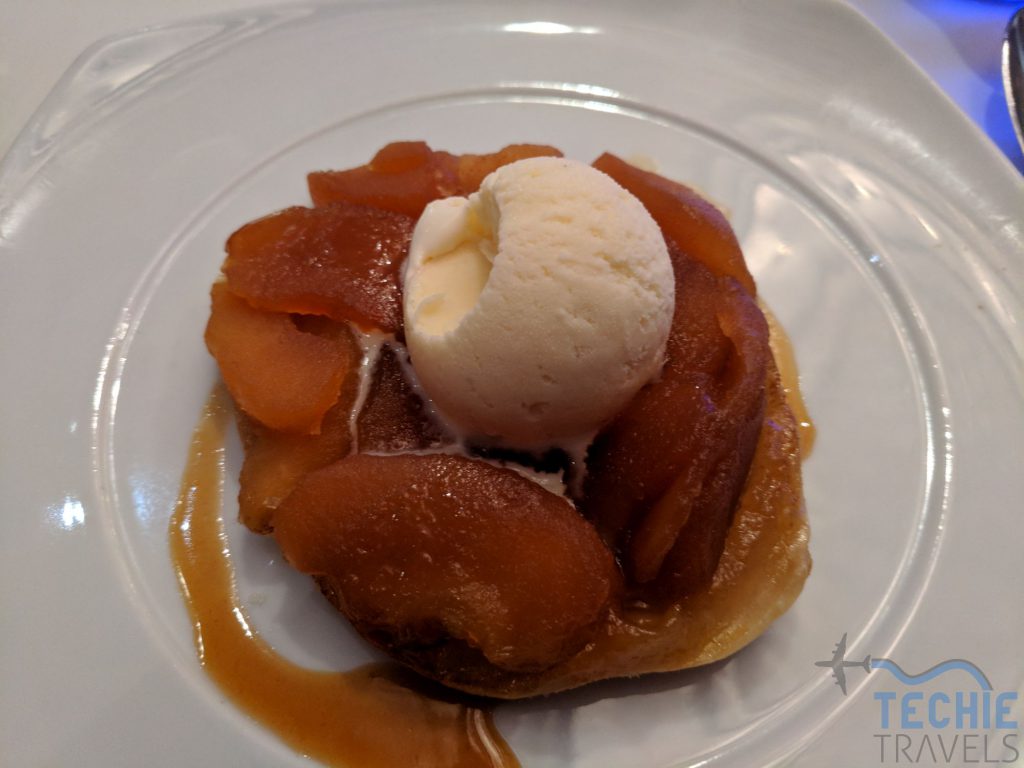 The show was called "Soundtrack" this evening. Most of the songs were from movies and had some acrobat dancers as well. It must have been brand new because it had music from "Skyfall" and "La La Land". I thought it was very well done and was my favorite show of the trip.