We drove to Loewe's Hotel ORD for a park-sleep-fly package the night before the cruise.  This is my favorite hotel to stay or park at by O'Hare.  Parking is only $5 per day for an inside spot in the garage if you book in advance – Loews O'Hare Parking.  In addition, the shuttle runs 24/7 every 15 minutes during the day and every 20 minutes at night.  The hotel and room were in good condition.  We did not explore the hotel any further than our room and the parking garage but there was not anything else especially remarkable.
In the morning, we headed over to the airport.  We went through pre-check (courtesy of our Global Entry membership)  and arrived at gate but there was no plane.  As seems to be normal with American Airlines, it was obvious that we were going to be delayed, but no announcement was made until it was time for boarding. Cascading delays began and we started to get a little worried given that we had a cruise to catch. Eventually, we moved to a different gate and left with about a 1 hour delay.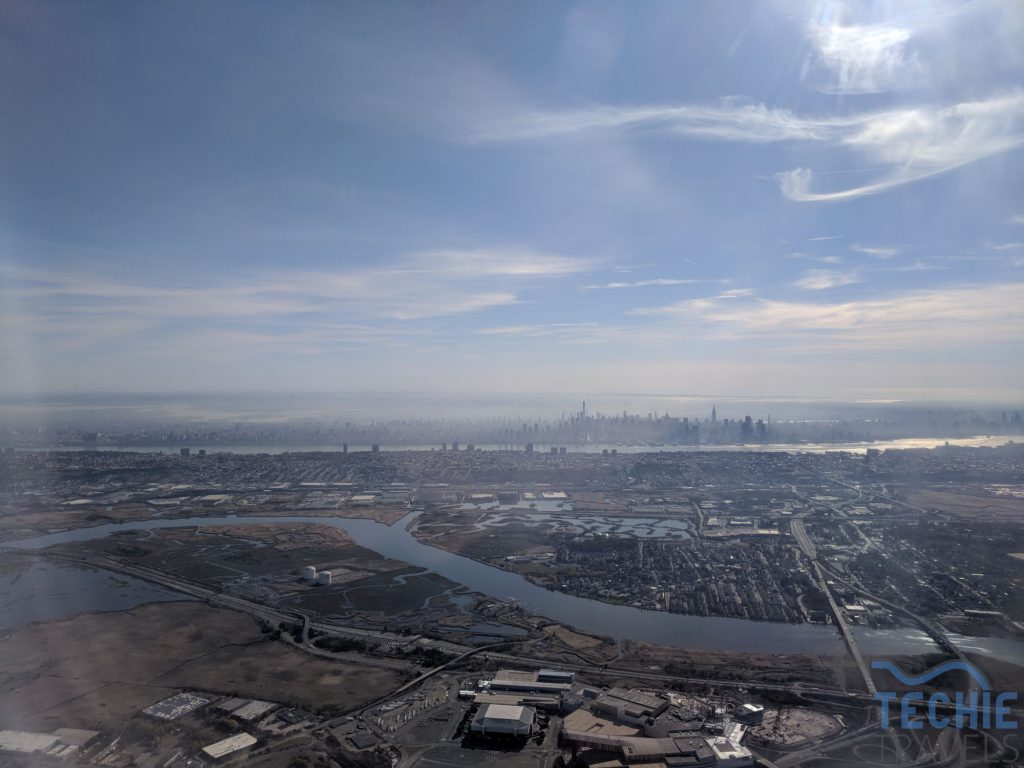 Upon arriving at Newark, we collected our bags and hopped in an Uber to the port in Bayonne, NJ which cost about $20.  At this point, it was about 11:30am and there was no wait for security, check-in, or boarding even though we arrived at what is normally prime time. We explored the ship while we were waiting for our cabin to be ready. We also got our beverage packages squared away as they did not carry over after purchasing online.  As a quick aside, the Celebrity online interface is the absolute worst I have ever experienced.  There are frequent logouts, past purchases do not show up sometimes, and unexplained errors.  So when the drink packages did not carry over, I was not especially surprised.
About 1:00pm, they announced the cabins were ready. We were in an A1 Aqua Class cabin. Due to the uncertainty with Puerto Rico, there must have been many cancellations and difficulty selling cabins which led to massive price cuts. We were able to upgrade from an obstructed balcony to an Aqua Class guarantee and we were assigned our cabin up on the 11th deck aft. The location is absolutely perfect for this cabin. The buffet is directly below along with the pool. We did feel more vibration at this part of the ship compared with other places, but the side to side and up and down motion was better.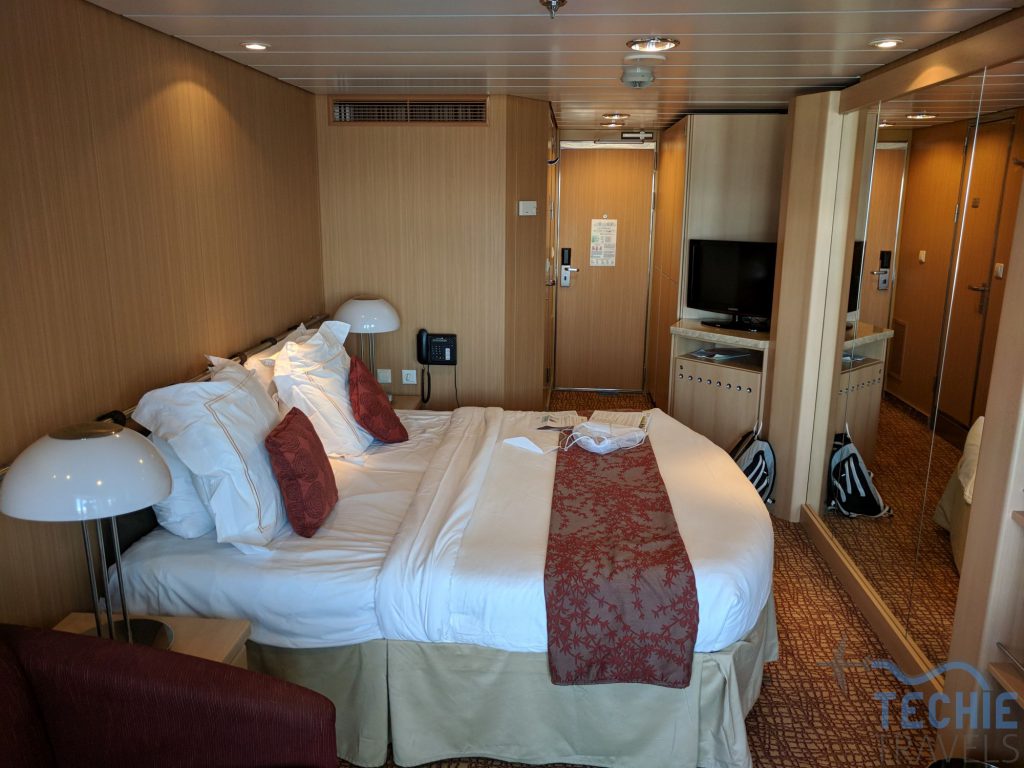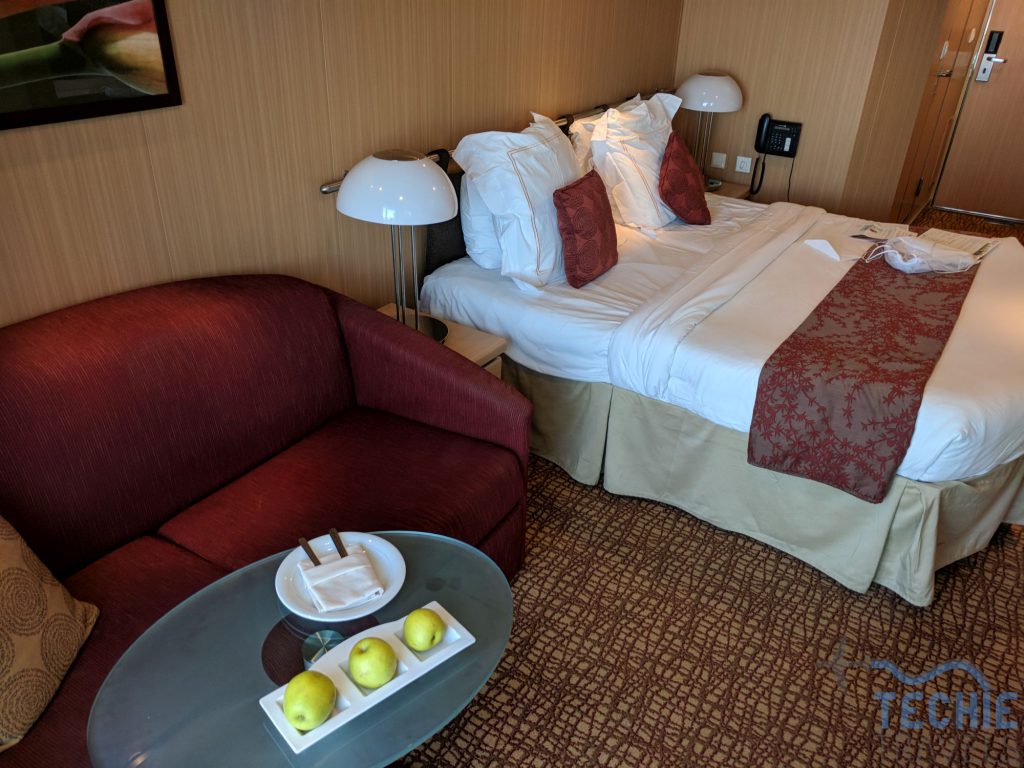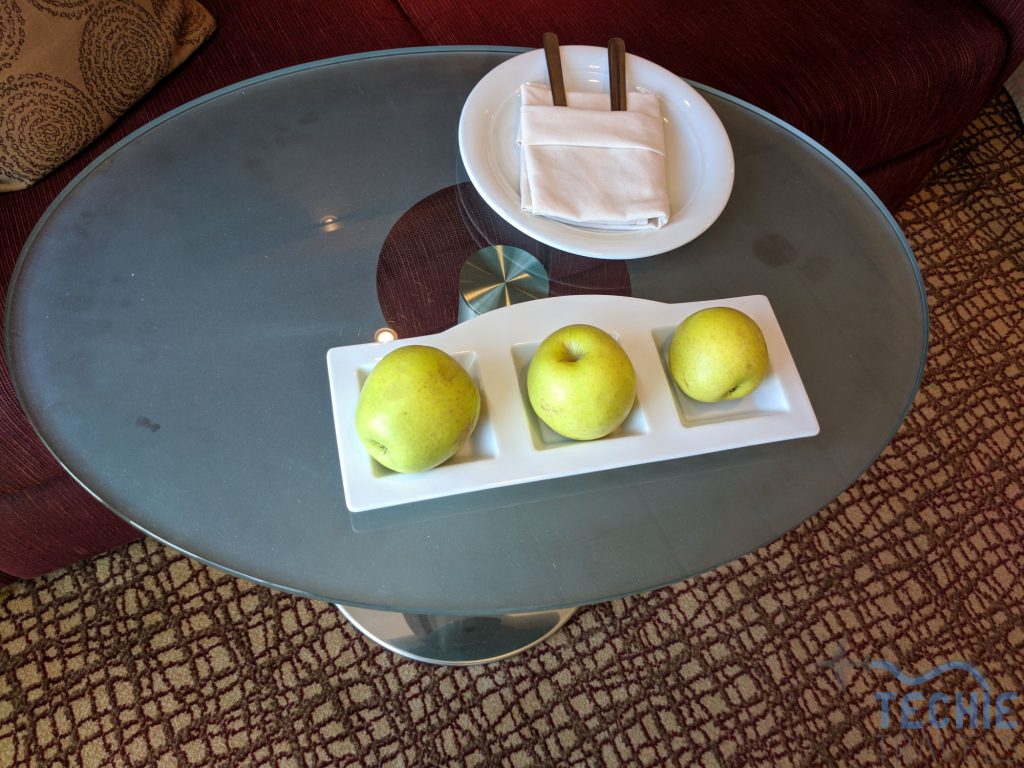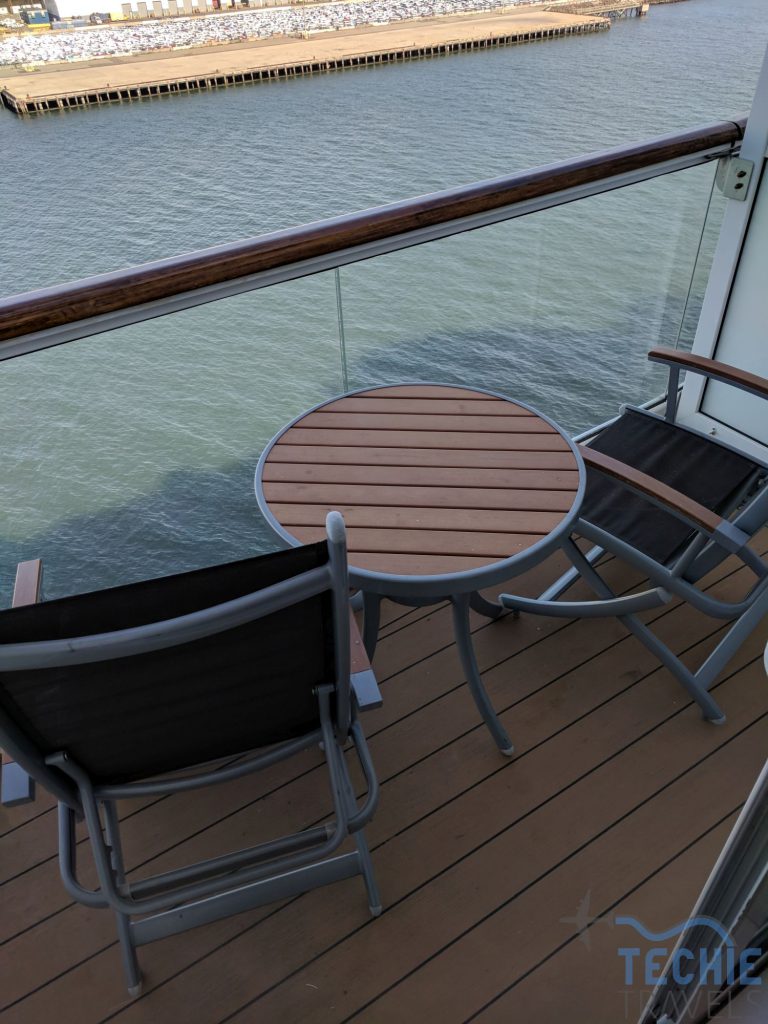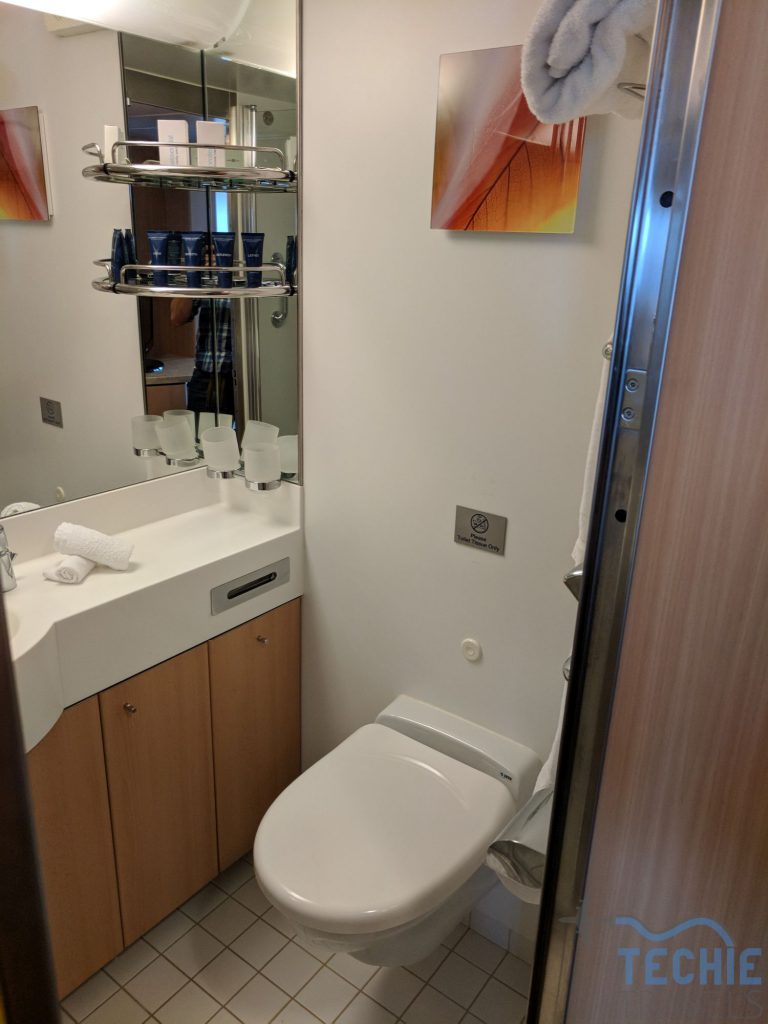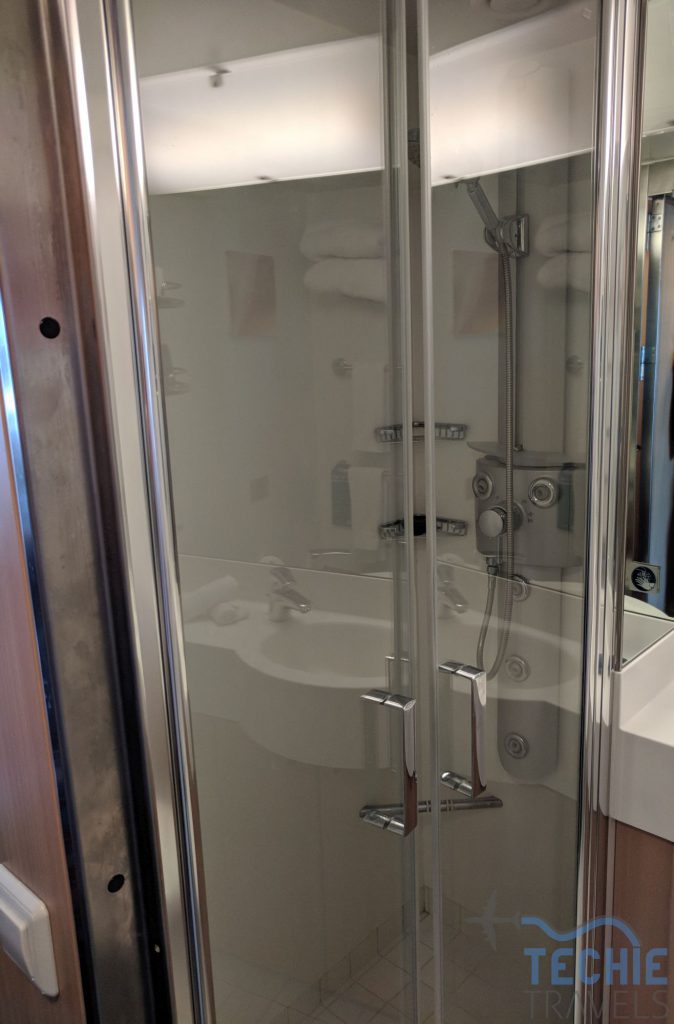 After coming back from muster, we went up to the top deck to watch sailaway which was beautiful out of New York. When we returned to our room, our luggage had arrived so we unpacked and got ready for dinner.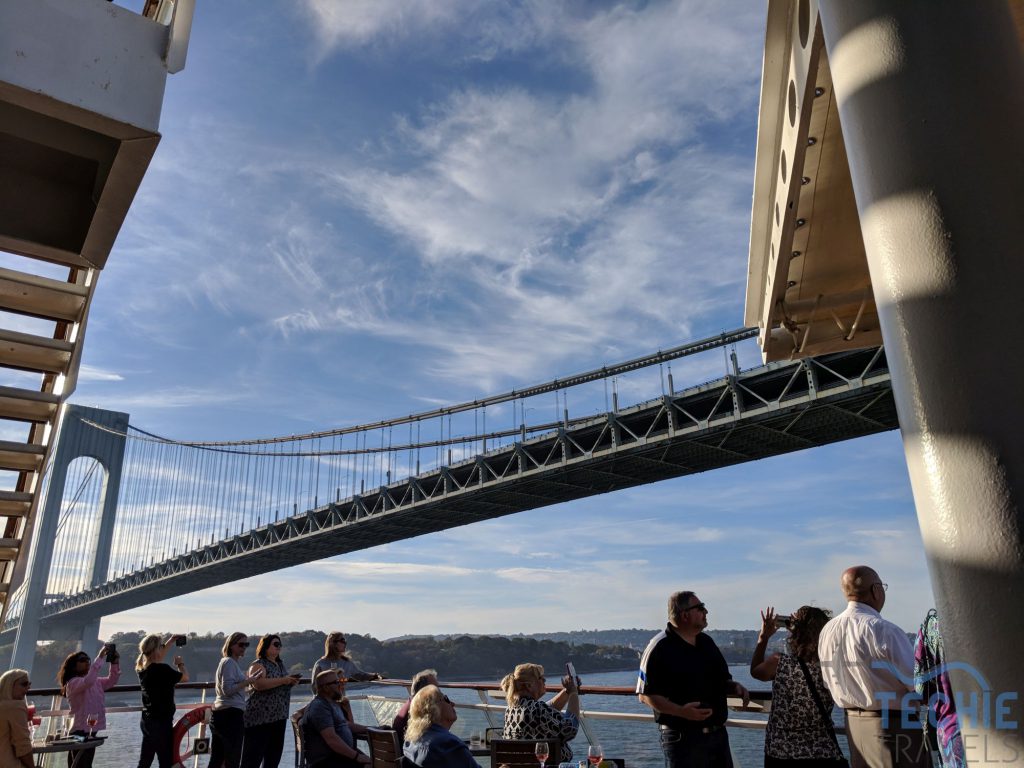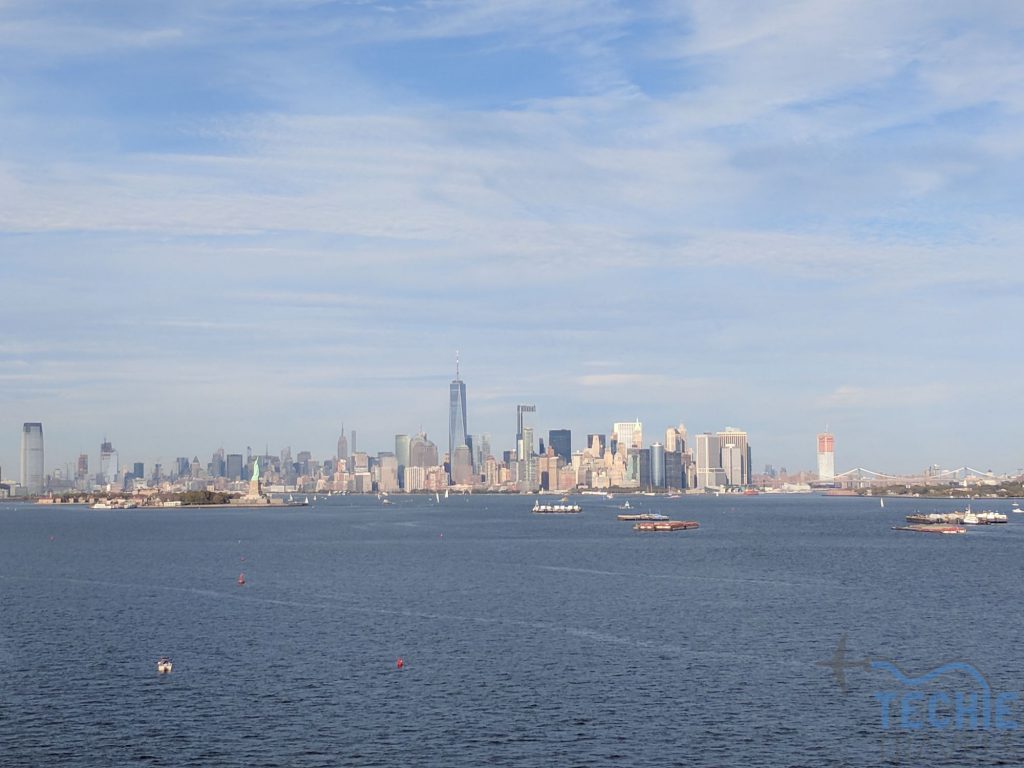 In Aqua class, your assigned dining room is the Blu restaurant which they say specializes in more "Mediterranean" cuisine. I really liked the concept. It also was much smaller than the main dining room and had a lot more tables for 2.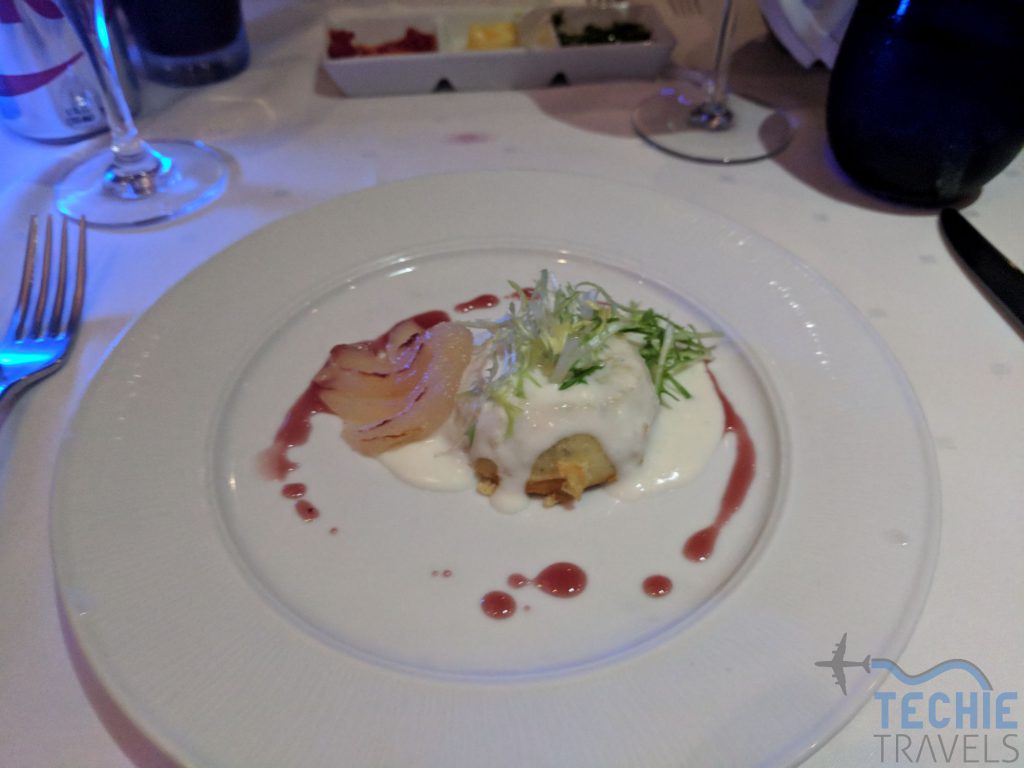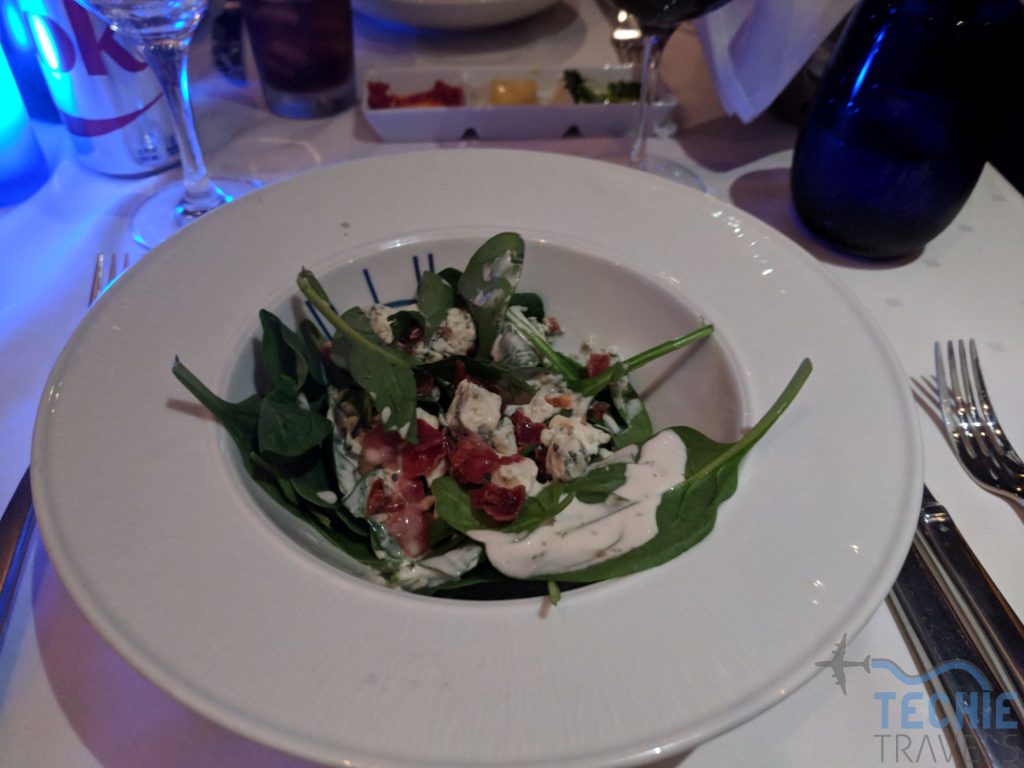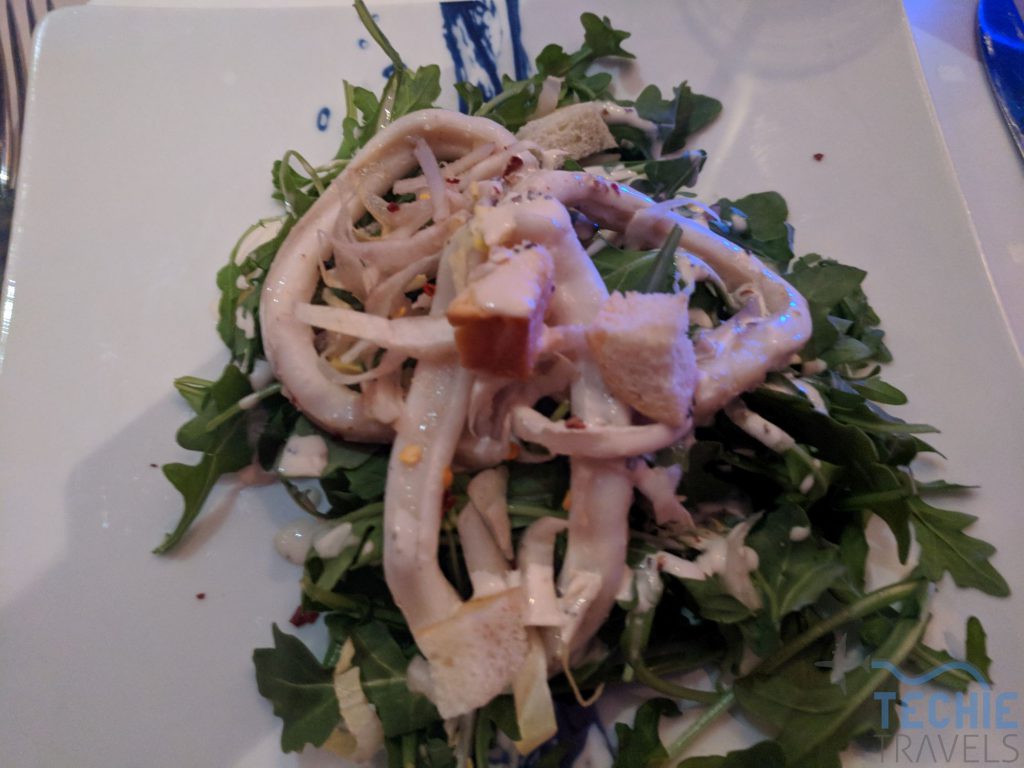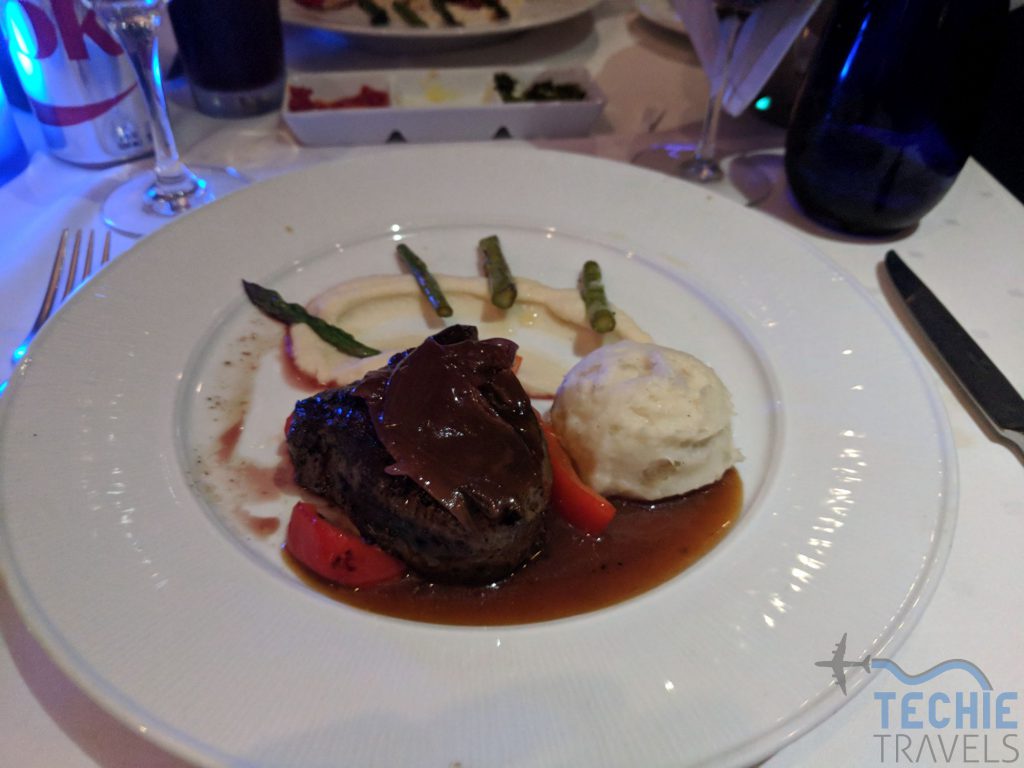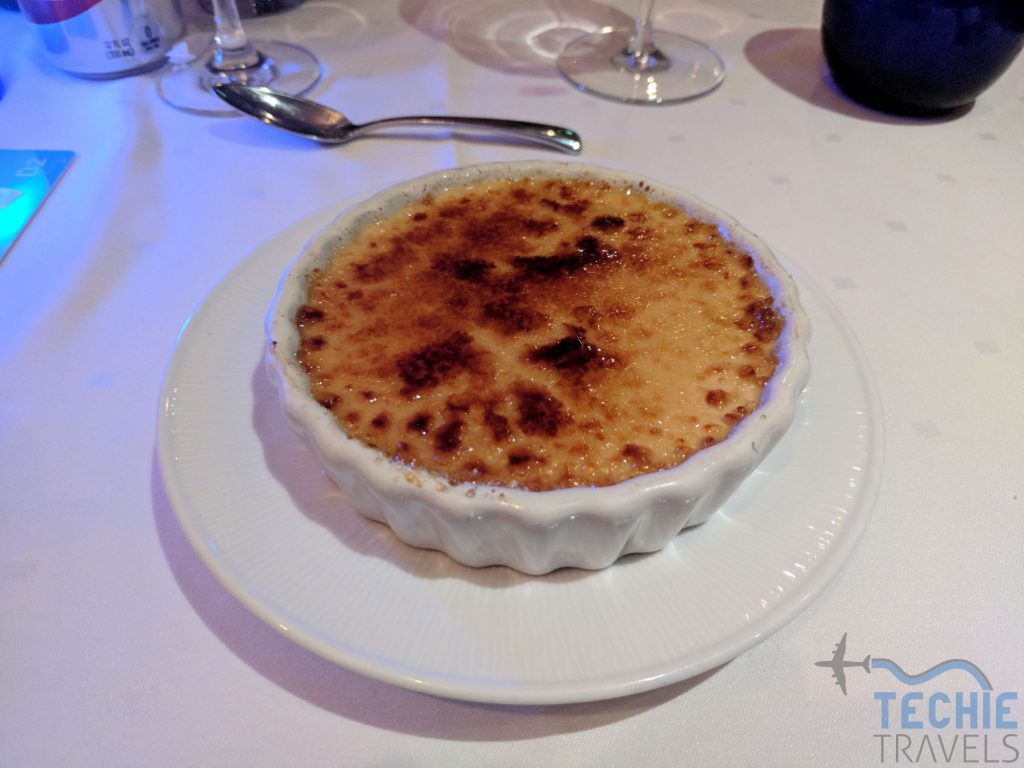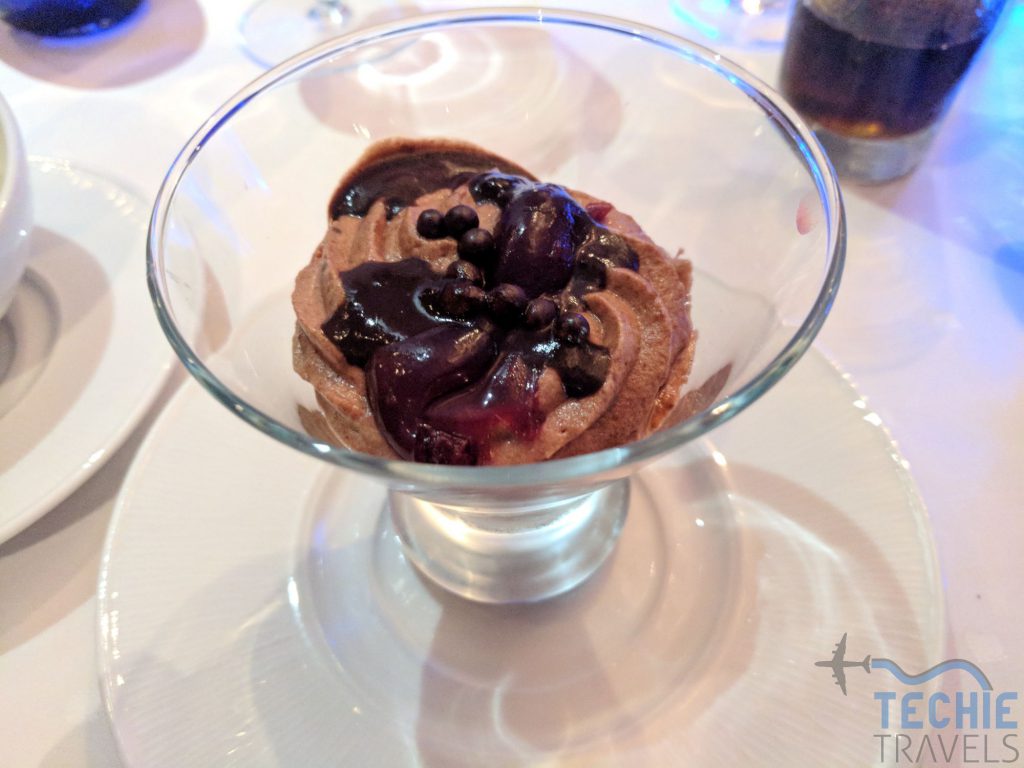 After dinner, we went to the welcome aboard show which was not well attended.  The comedian, however, was good.