We got breakfast at the buffet today which was your standard cruise fare. They did have a poached egg station which was nice to see. For the rest of the morning and early afternoon, we lazed by the pool and swam a bit.
Later in the afternoon, we went to the coffee shop for afternoon tea.  I had a specialty cappuccino and Sam had iced tea. That cappuccino was not the greatest, but Sam thought the iced tea was good.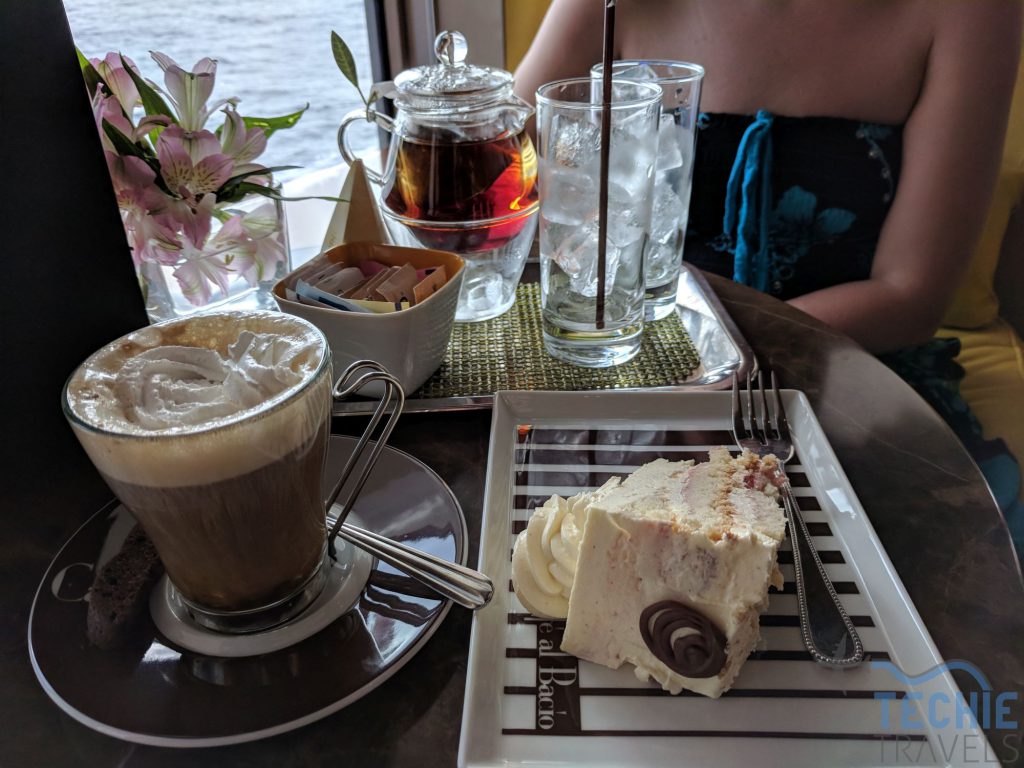 Afterwards, we went to the gym and then got ready for the evening.  We went to the martini bar for a drink and then to Blu for dinner. There was a 20 minute wait, so we got some drinks in Cellar Masters.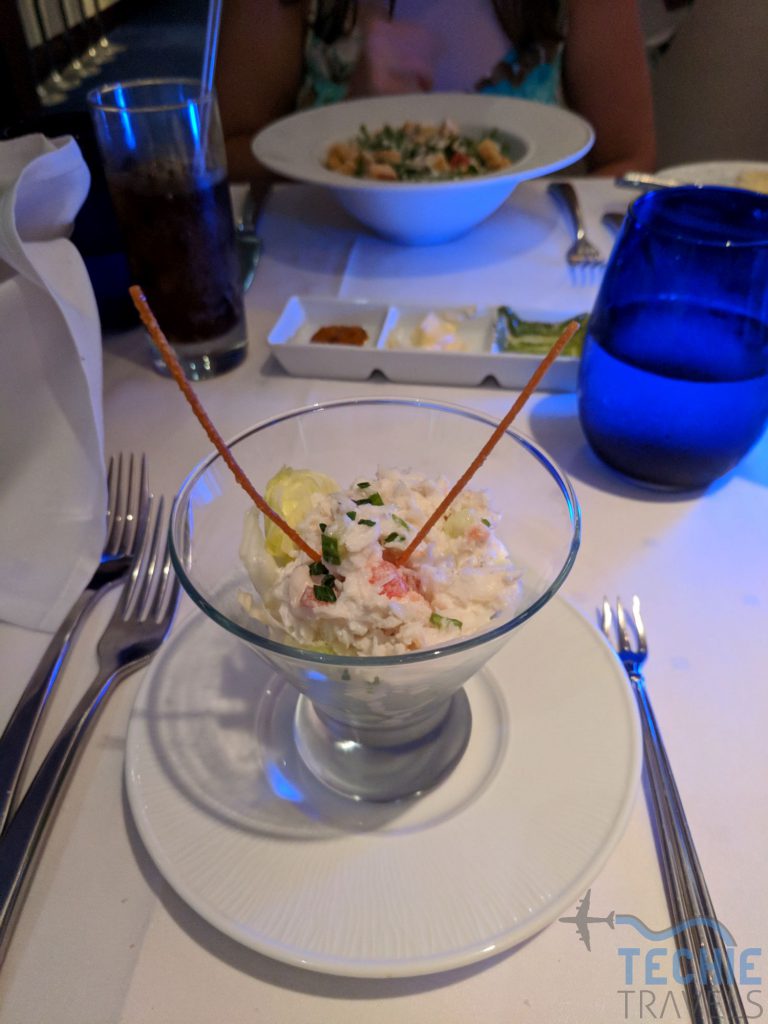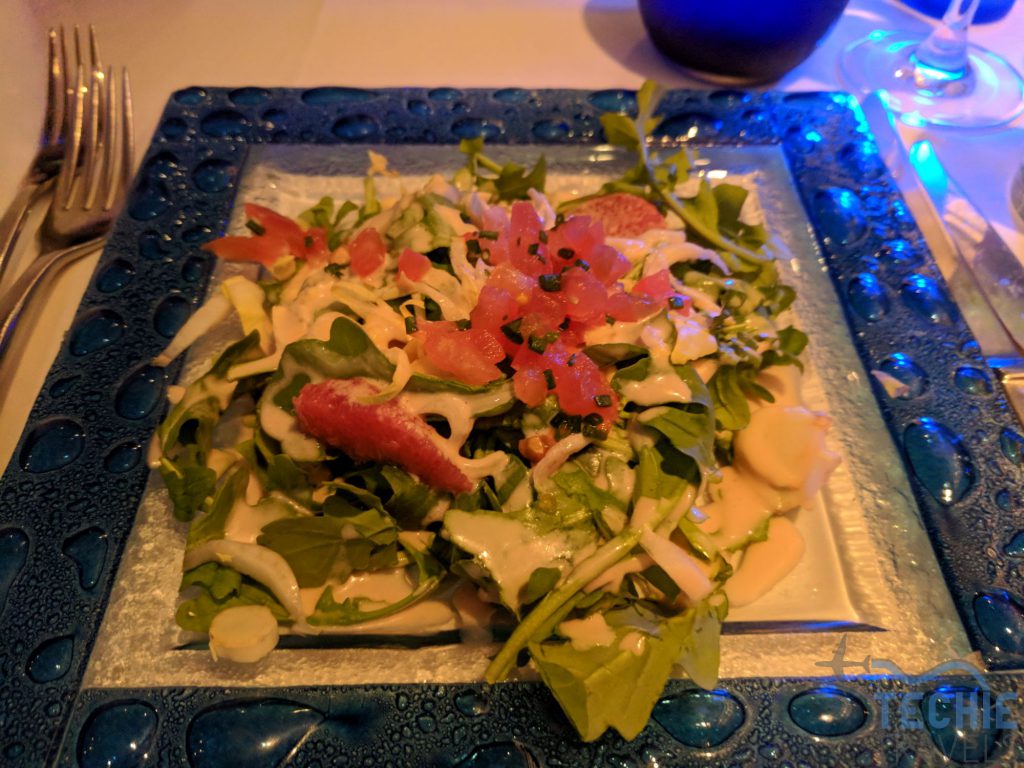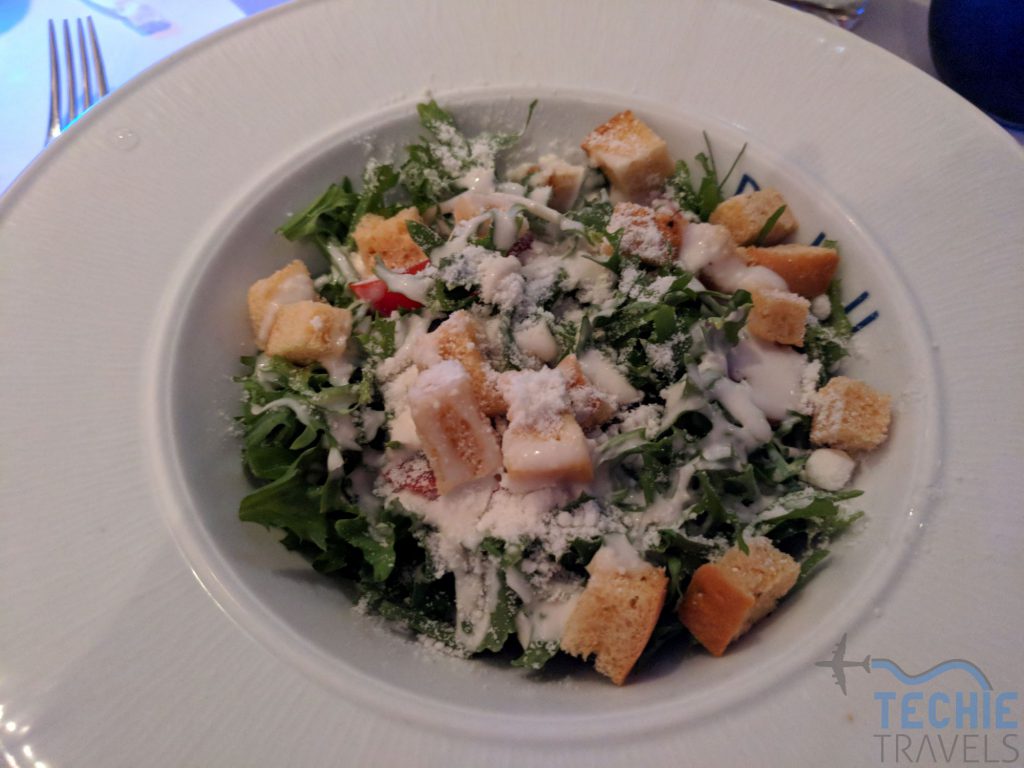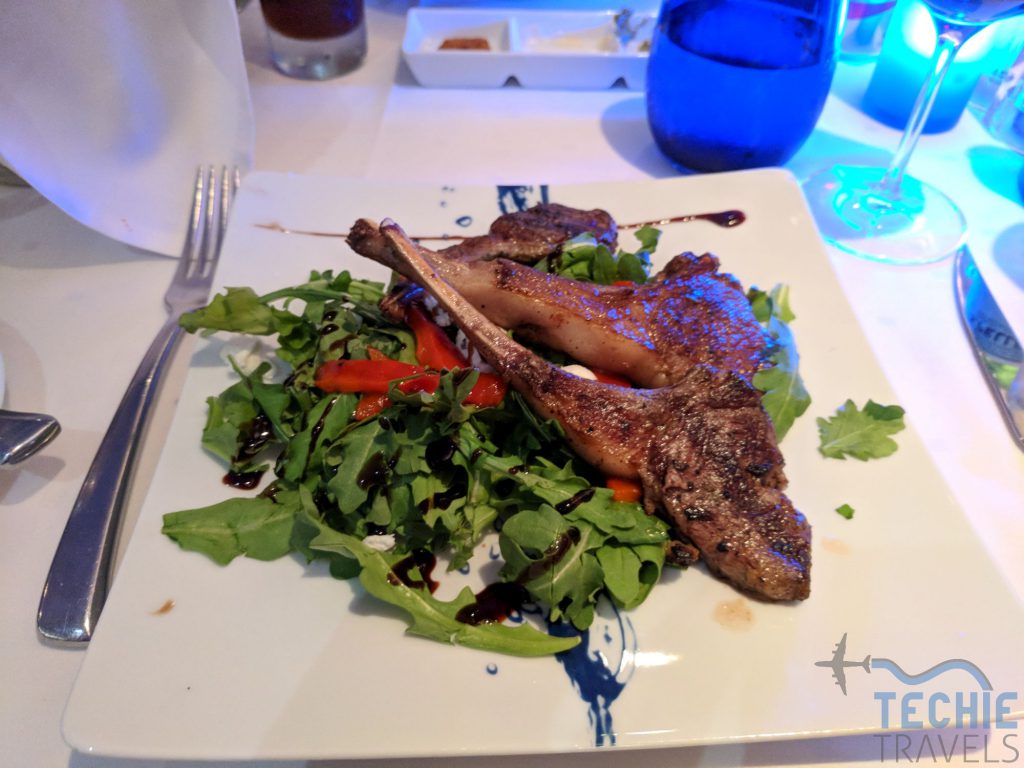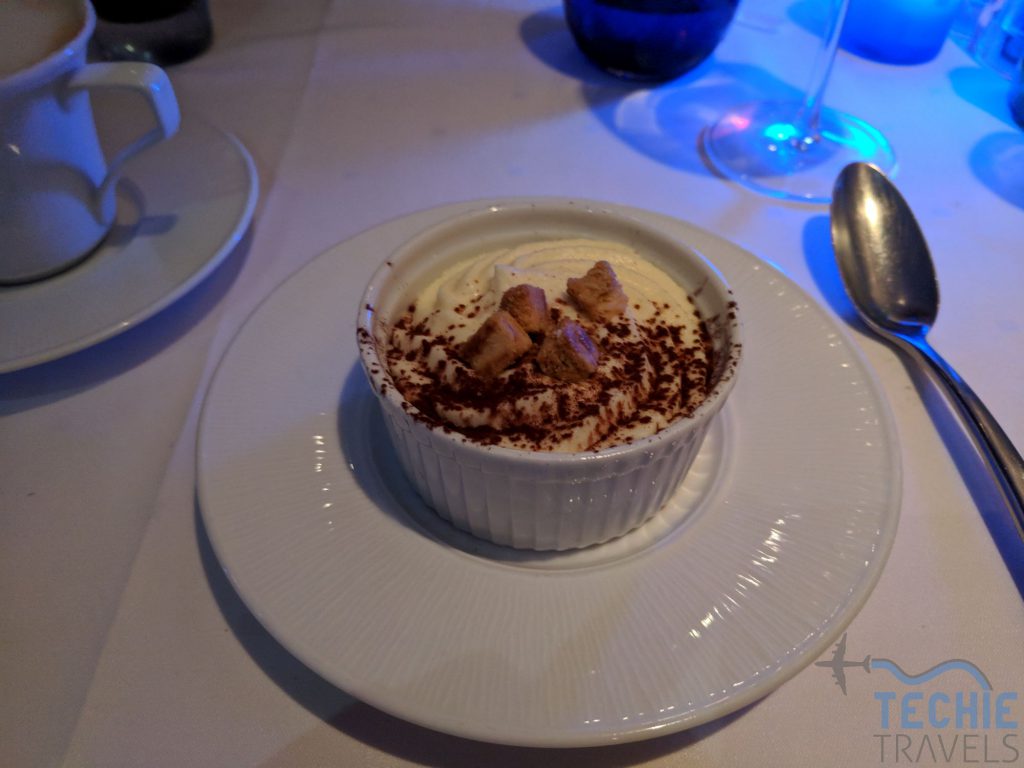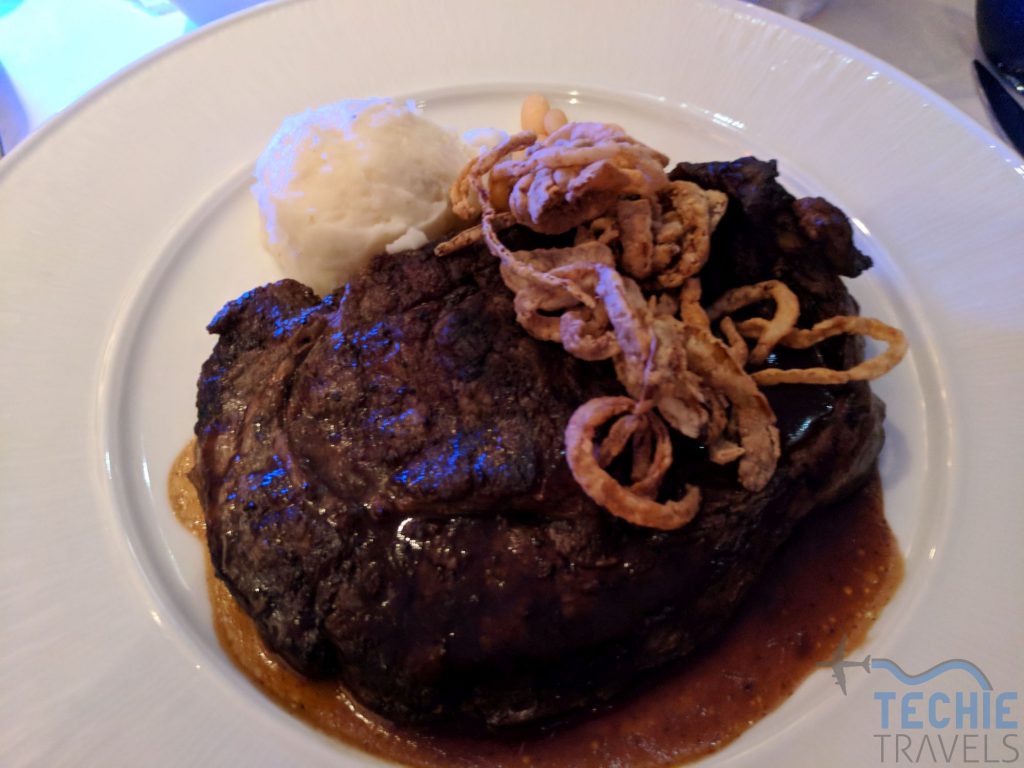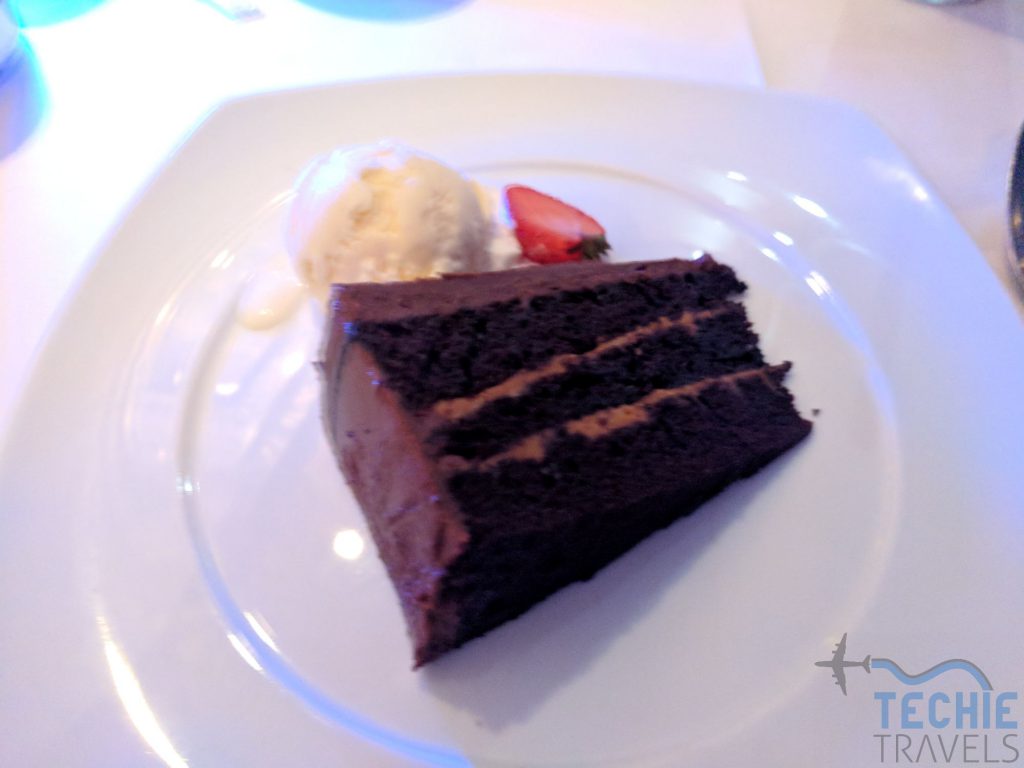 The show this evening was "Hard Day's Night" which was a Beatles tribute band. They were actually very good and played all the standard hits. Afterwards, we went to the Sunset bar on the back of the ship to listen to some music by a very talented guitarist/singer.  She had this foot peddle device that sounded like a cajon.  I had not seen anything like that before and it really added to her performance.