We had breakfast in Blu this morning. I had the eggs benedict and Sam had an omelette. Both were good and very fresh. We then went up on deck and found a place to read and get some sun by the pool. Mid-afternoon, we came back to the room to get out of the sun and Sam took a nap while I went to the gym to work out. The gym was well appointed with many cardio machines, weight training machines, and free weights.  Overall, it was a very lazy, but relaxing day.
We then went to find some music to listen to before dinner. We found a piano player in the coffee shop who was very good. I really appreciate all of the live music all over the ship and all of them were very talented. Then we went to the Martini bar to try out a few of the creations there. I had a blue wave and a very masculine appletini, both of which were very tasty.
Next up was dinner in Blu. It was "Modern Chic" night but not many people dressed up beyond a dress shirt and pants. That was not too surprising given there is only one more formal night on a 6 day cruise so packing formal clothes just is not worth it.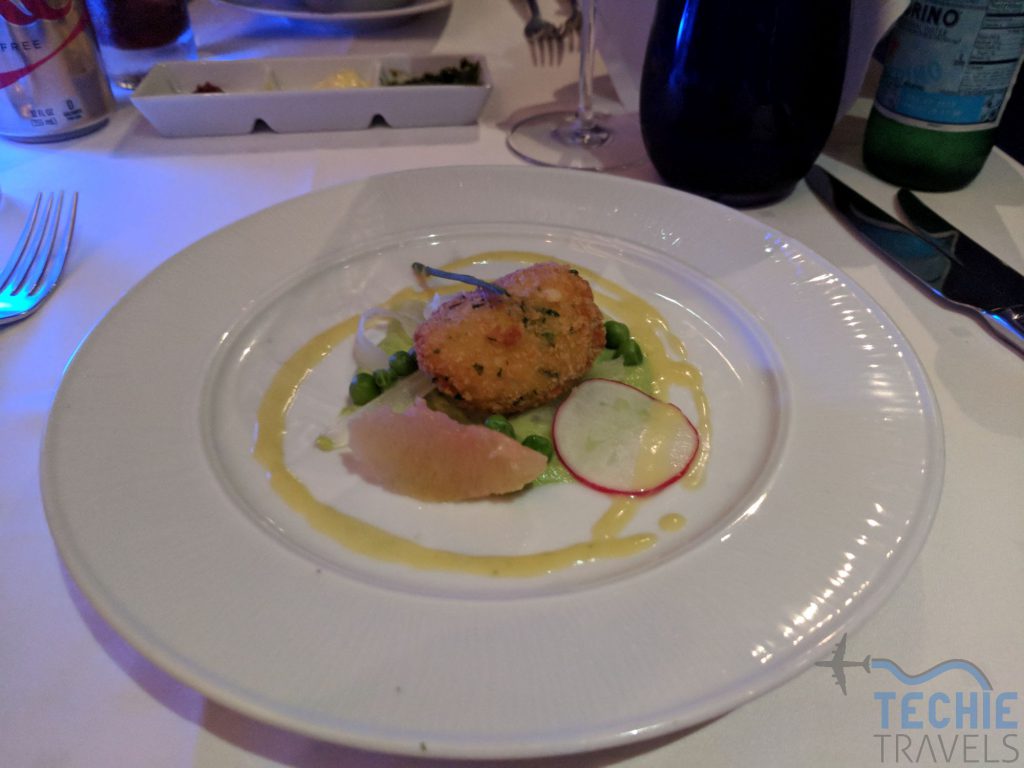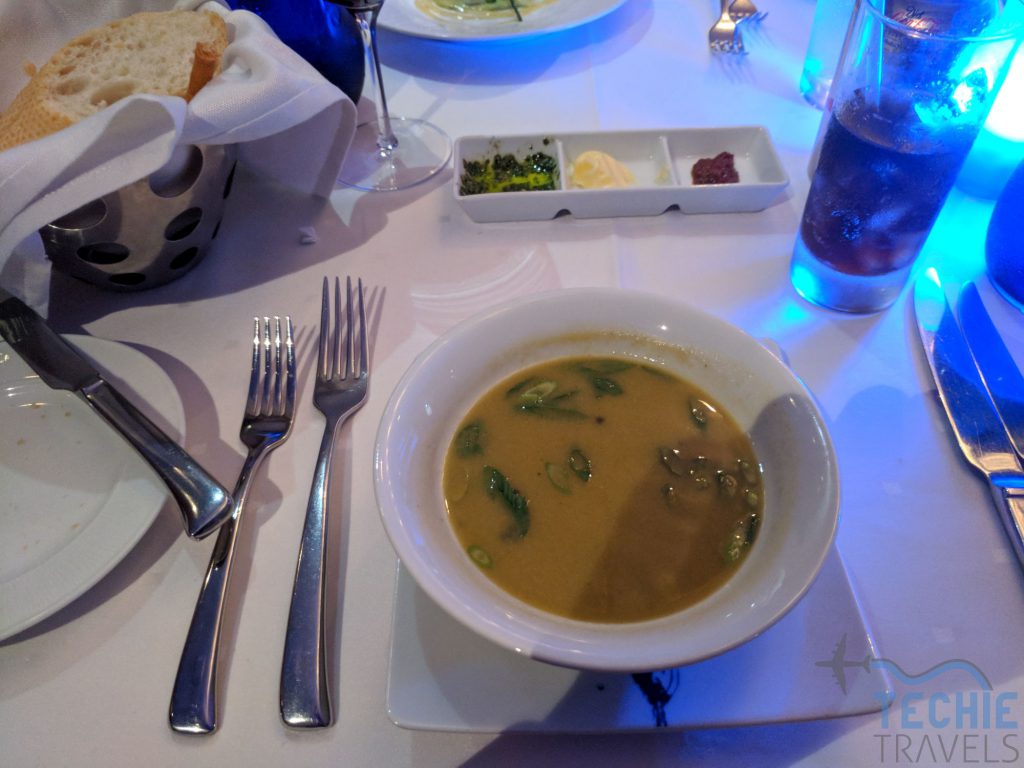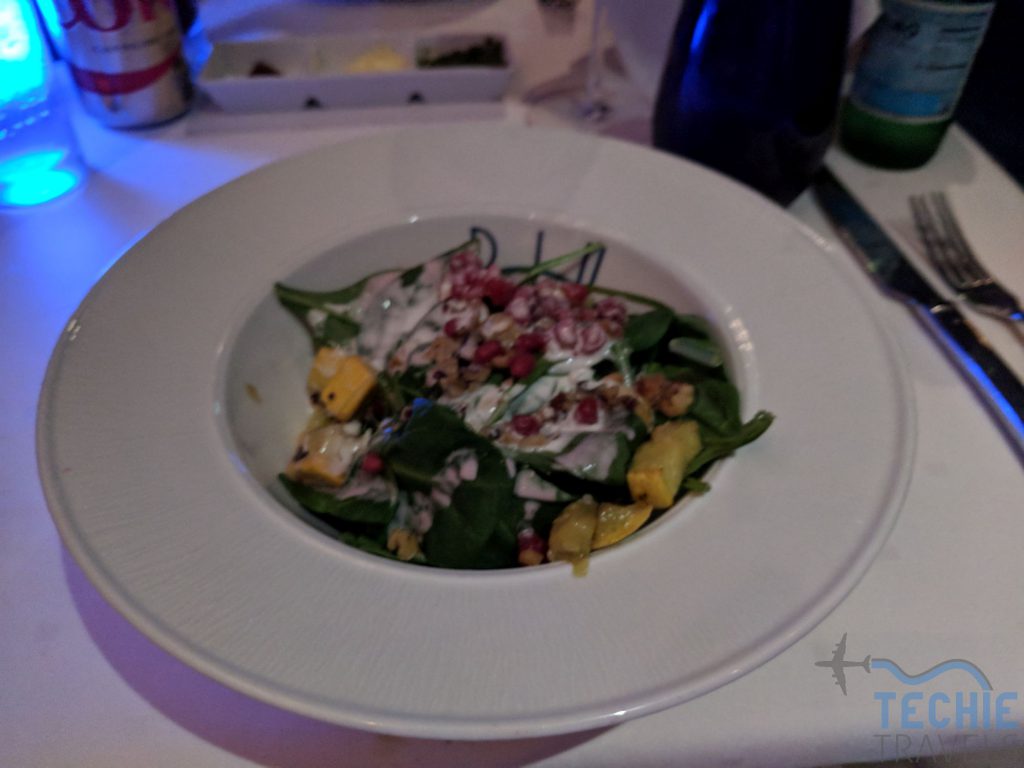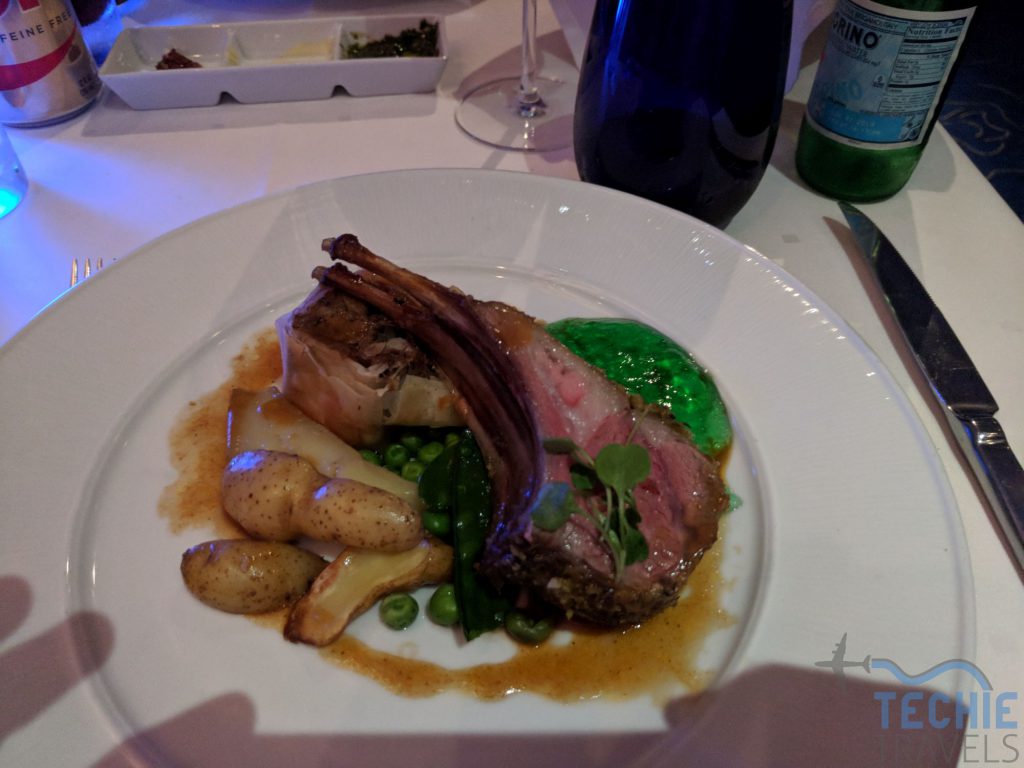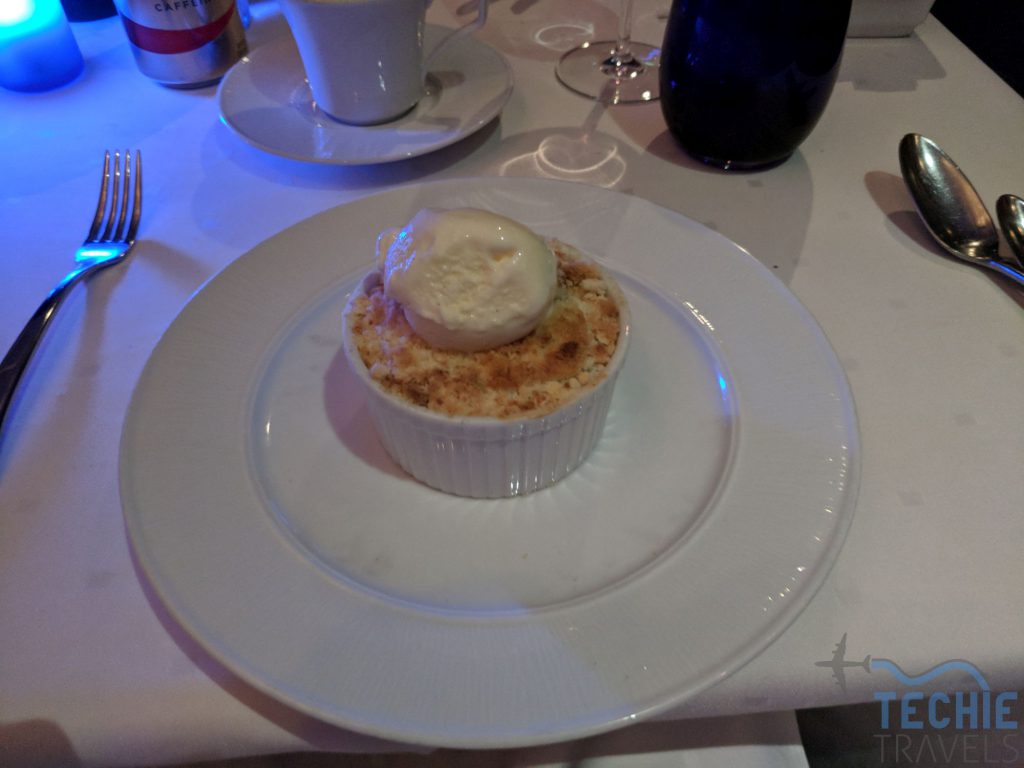 After dinner, we went up for Family Feud and trivia in the Sky lounge. There weren't many people for either but we still did not win. The show this evening was "Chandelier" which featured modern music loosely tied to a story line. The story and music just were not very captivating to me. There also was late night adult comedy by the same comedian as the first night, and he was pretty good again.