We had an early start to the day as we were participating in the Shoreline 5K.  The organization of the race was a bit lacking.  We arrived about an hour before the race start and the entire setup was in a state of disarray.  The start was slightly delayed as they finished setting things up, but we eventually got going.  Samantha walked/ran with Baby B in the stroller and I ran at a pretty good pace for me.  The route was absolutely beautiful with mountains on one side and the ocean on the other.  There were some free tacos and beer at the end at some food carts which were a nice touch.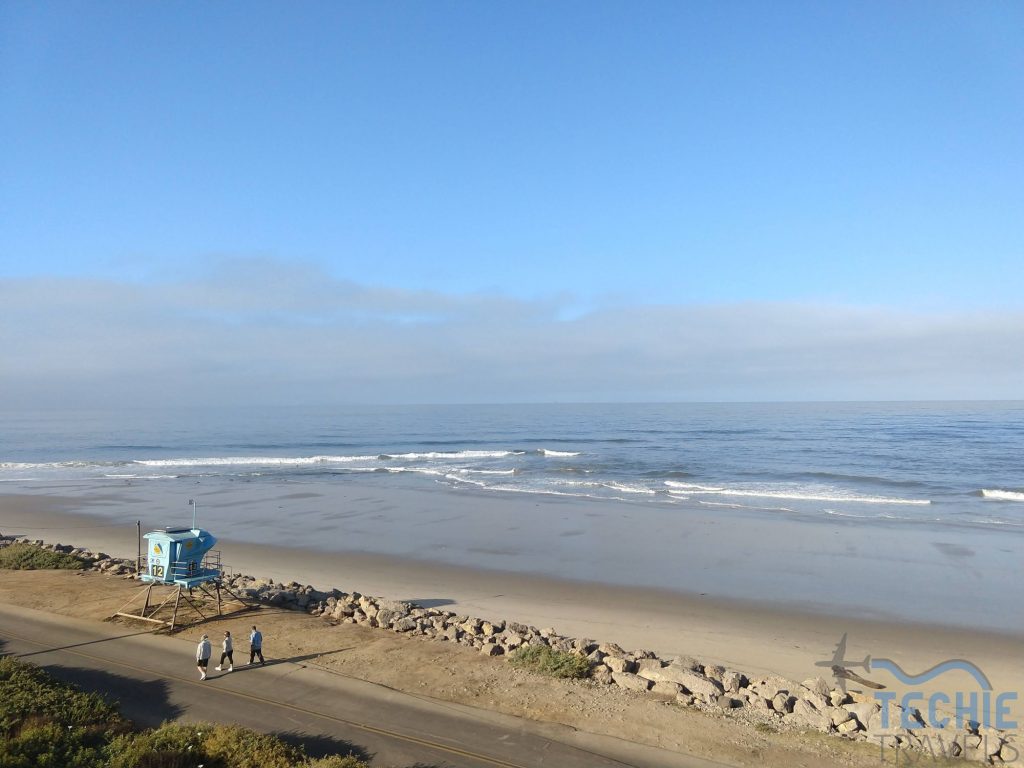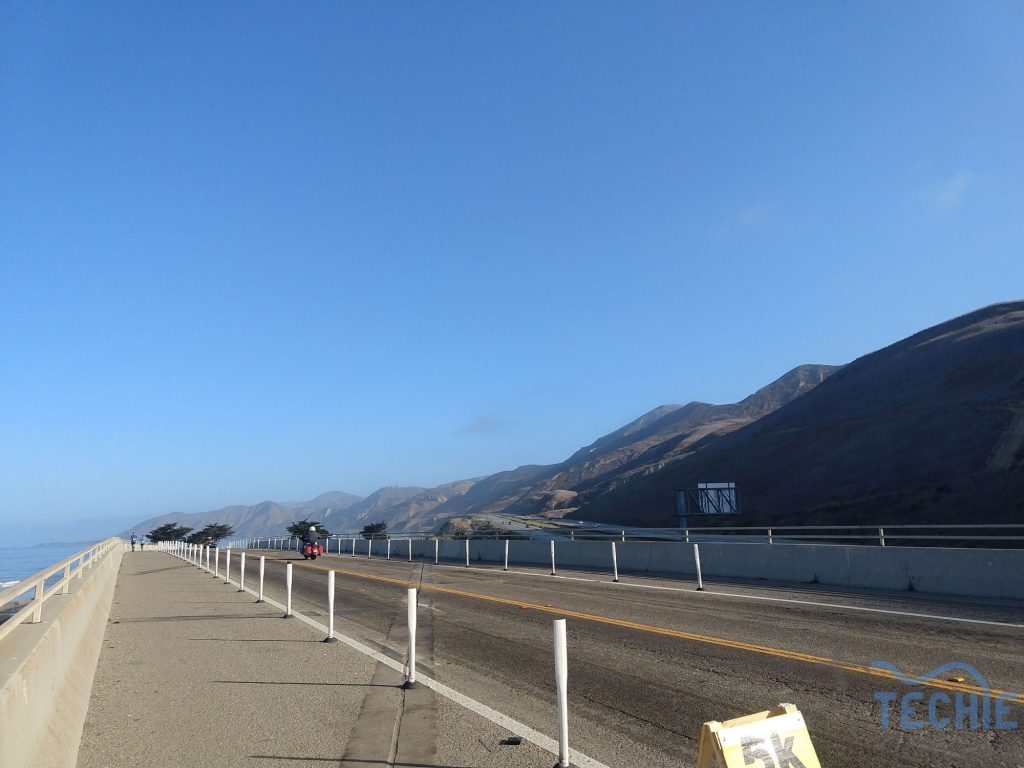 We went back to the hotel and cleaned up and had morning naptime for Baby B before heading out to explore the town of Ventura.  We grabbed lunch at an Indian buffet which was very tasty.  They kept bringing out fresh food from the kitchen and specialty drinks around to the tables. We then walked by the Buenaventura mission where Mass was going on so we could not go inside to visit.  There was not as much to see in the downtown area as compared to Santa Barbara, but the beach and promenade were the real highlights of the city in my opinion.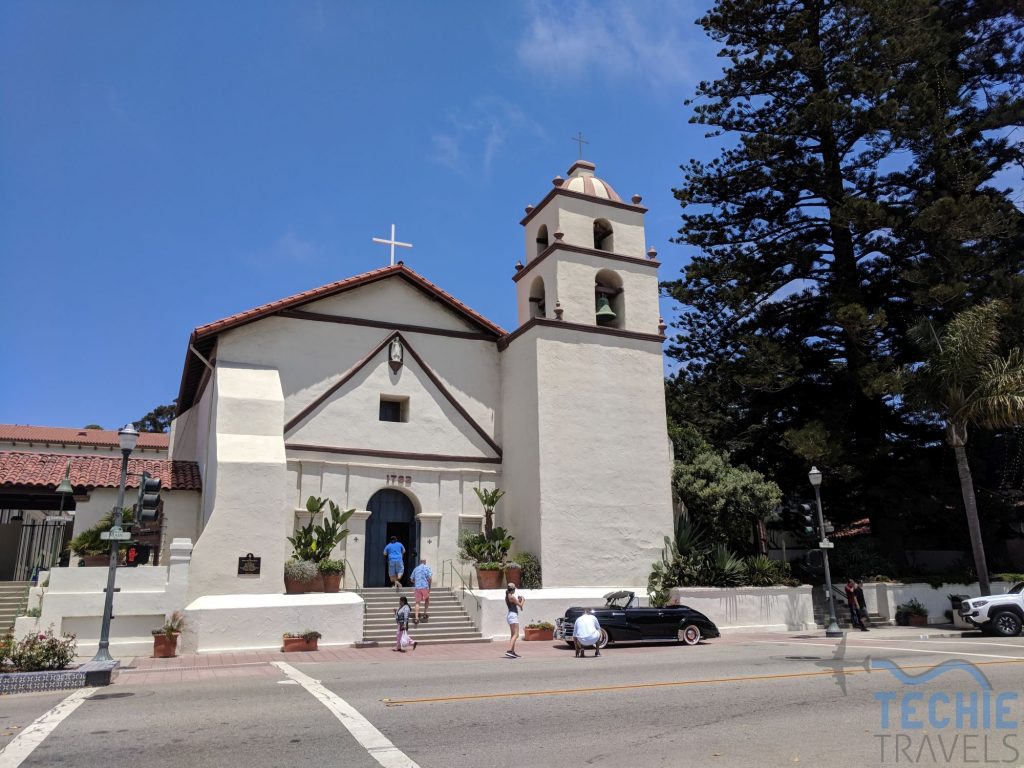 By then it was time for afternoon naptime so we went back to the hotel.  The rest of the afternoon was just a relaxing day at the pool and beach.  We also walked along the promenade and out to the end of the pier.  Dinner this evening was at the taco restaurant on the pier.  My fish tacos and Samantha's pork tacos were both excellent.