We did not have a real schedule for today.  The plan was just to explore Santa Barbara.  It was a beautiful day, so we decided to walk through town and up to the Santa Barbara Mission.  Along the way, we admired the 2.5 million dollar homes with perfect gardens.  Eventually, we made it to the mission after a somewhat longer than expected walk.  The grounds were very beautiful and the history was interesting.  We did the self-guided tour, but they also offer a guided tour.  I thought the museum and tour were well done and gave plenty of information without overwhelming.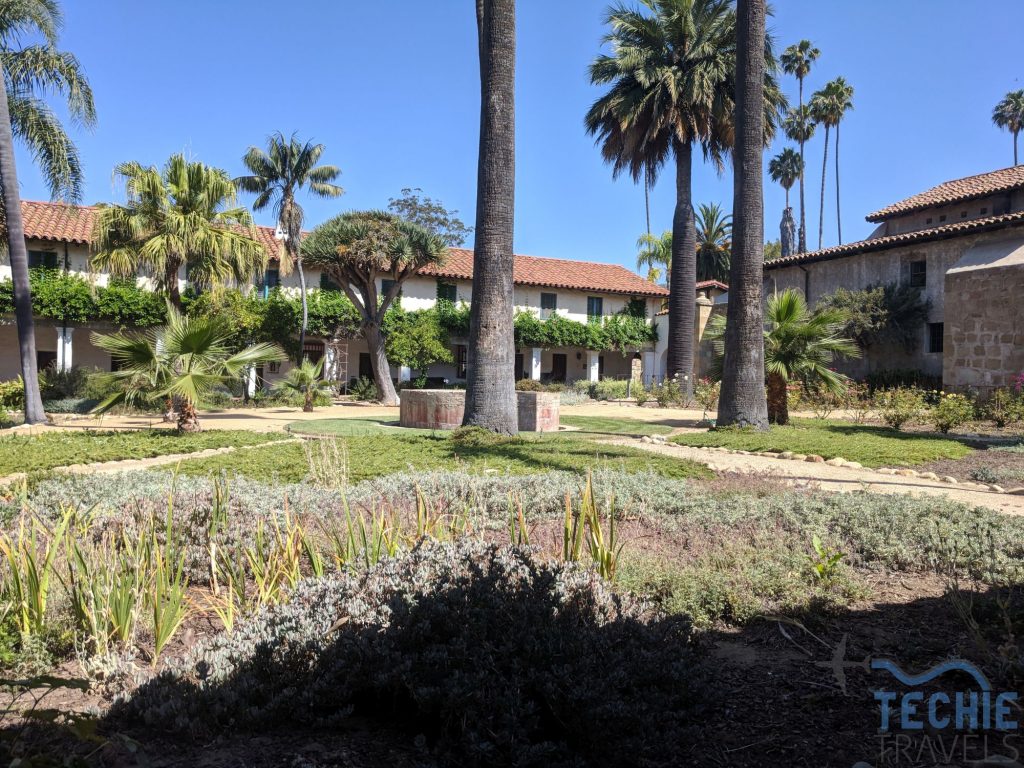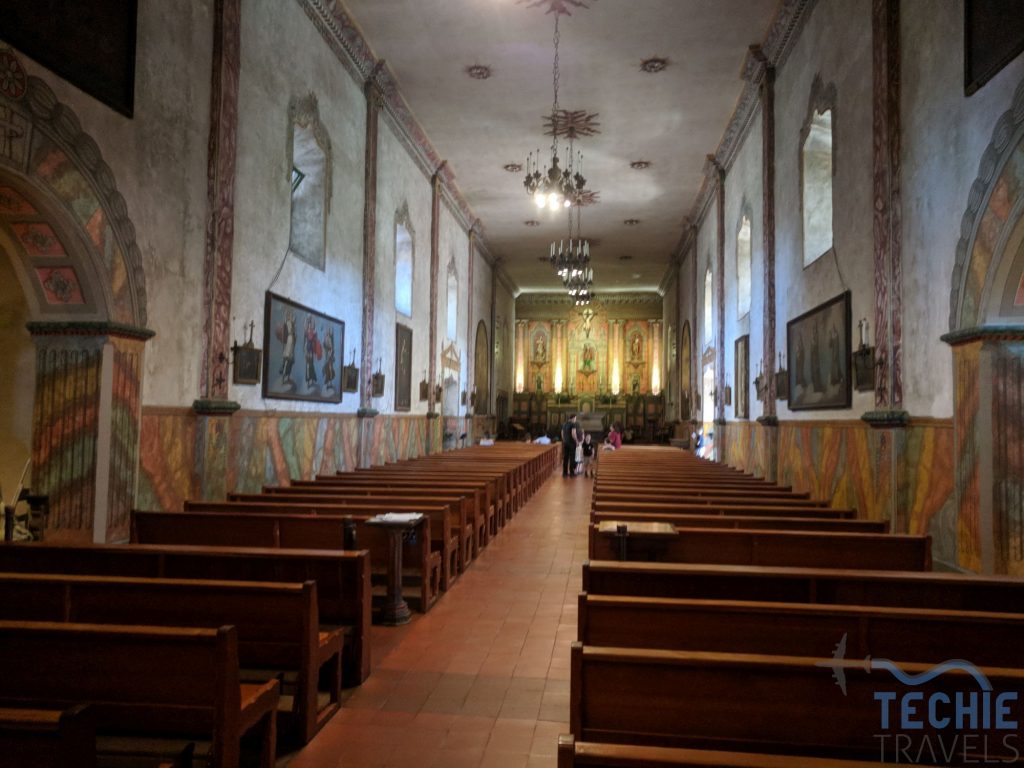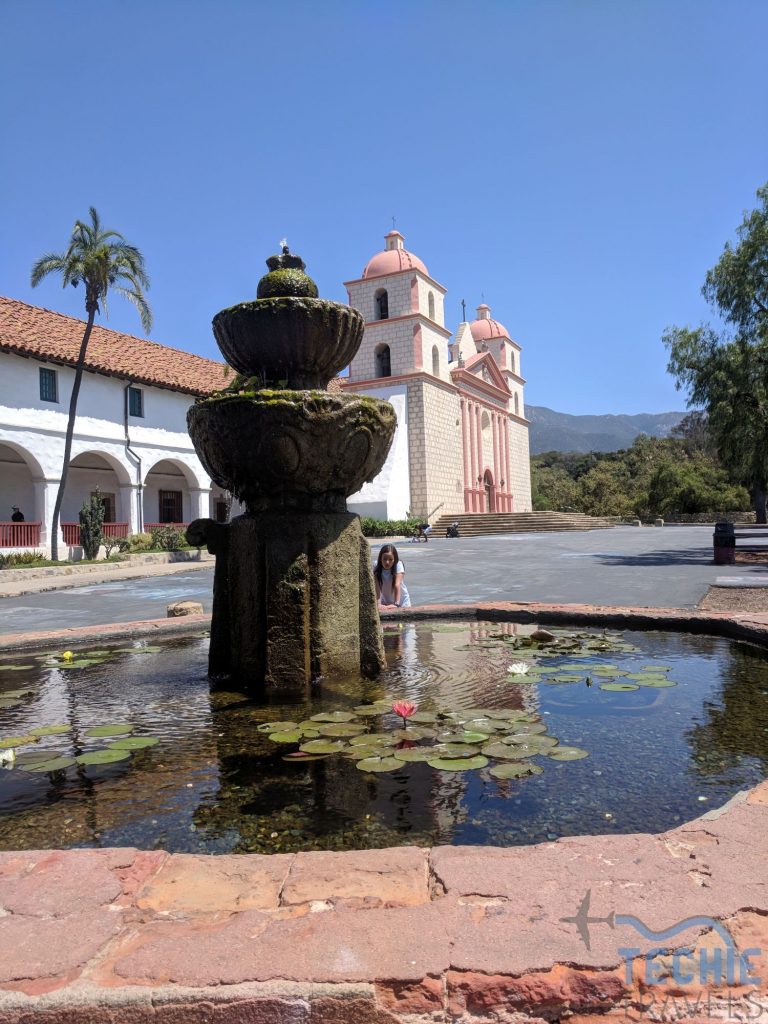 After touring the mission, we had a picnic lunch on the grounds and then walked back to the hotel.  We spent some time at the pool and let Baby B take a nap.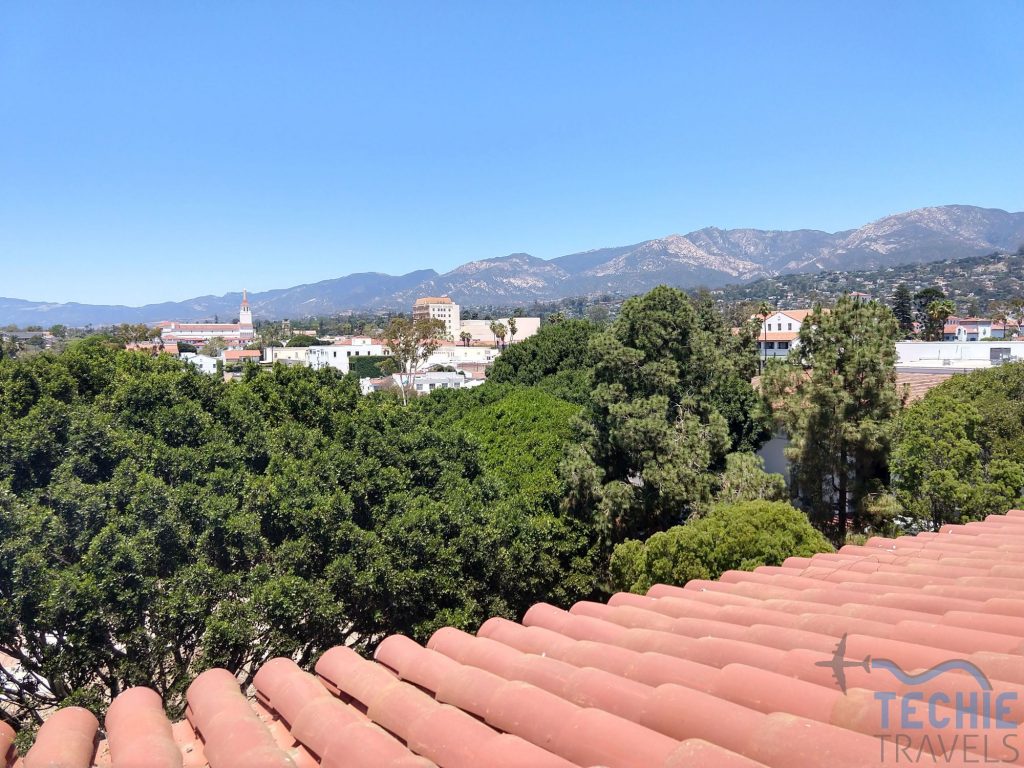 For the rest of the afternoon, we decided to go down to the beach.  We took the bus for $0.50 per person down to the waterfront.  We walked down the pier and grabbed crab cakes and coconut shrimp at the Santa Barbara Shellfish Company.  It was one of those classic experiences that cannot be beat – fresh fish on the pier.  That being said, it was sort of middle of the road as far as seafood goes.  After that, we just walked along the beach for a while taking in the sun, sand, and surf.  The beach was very clean with soft sand.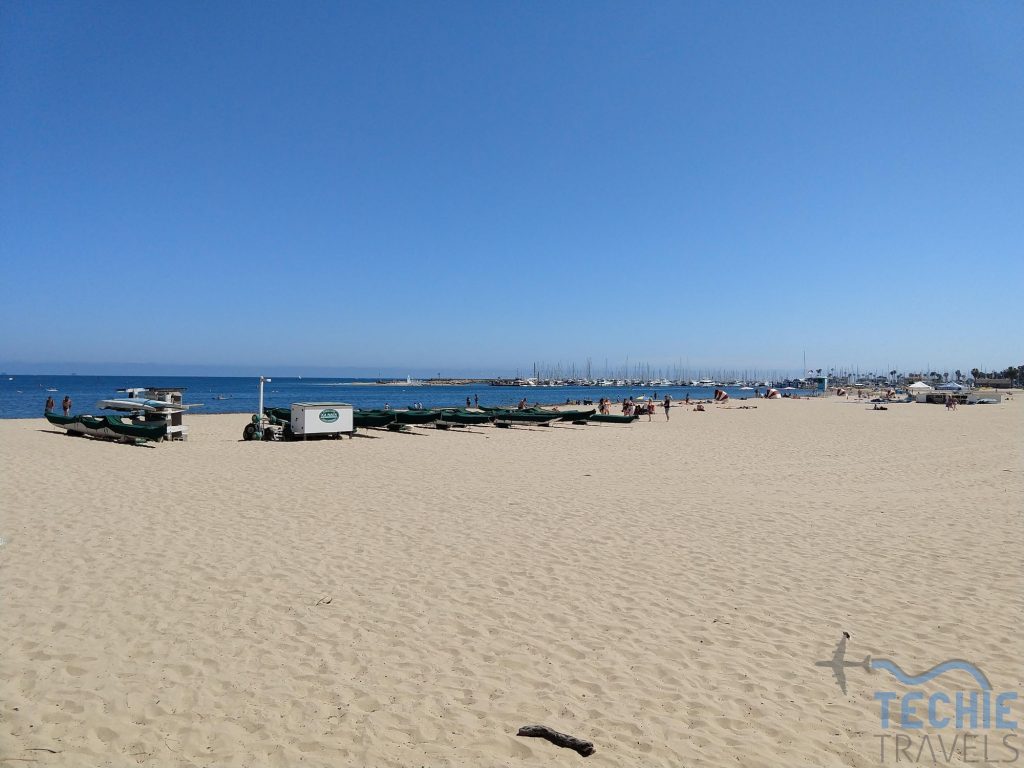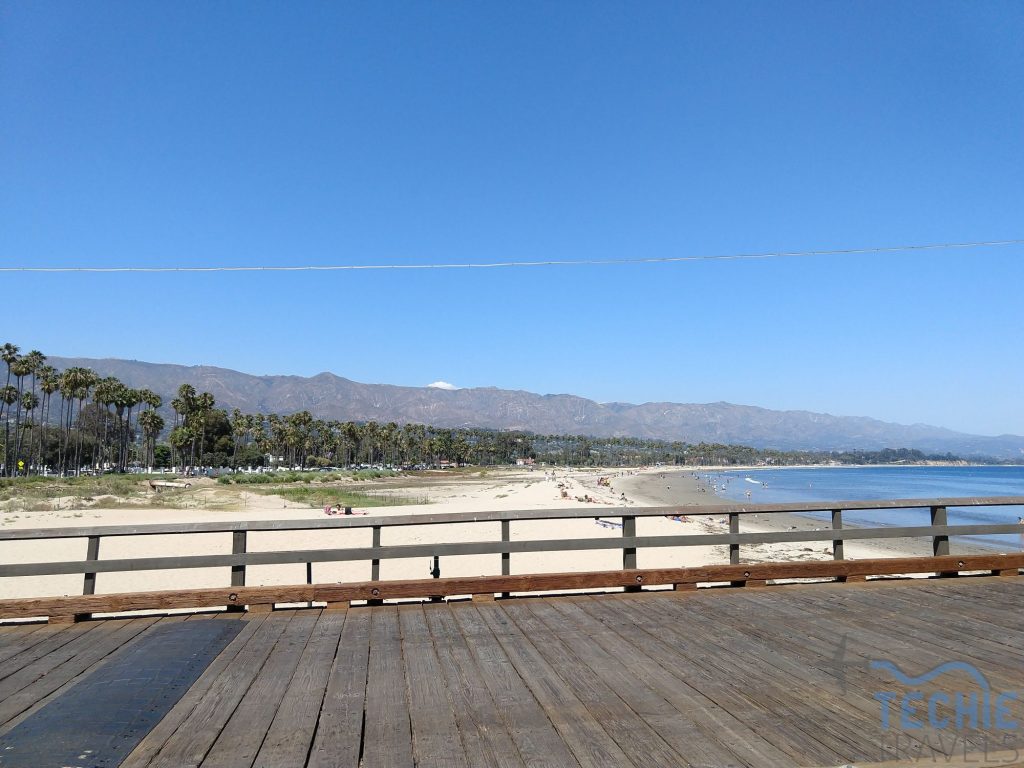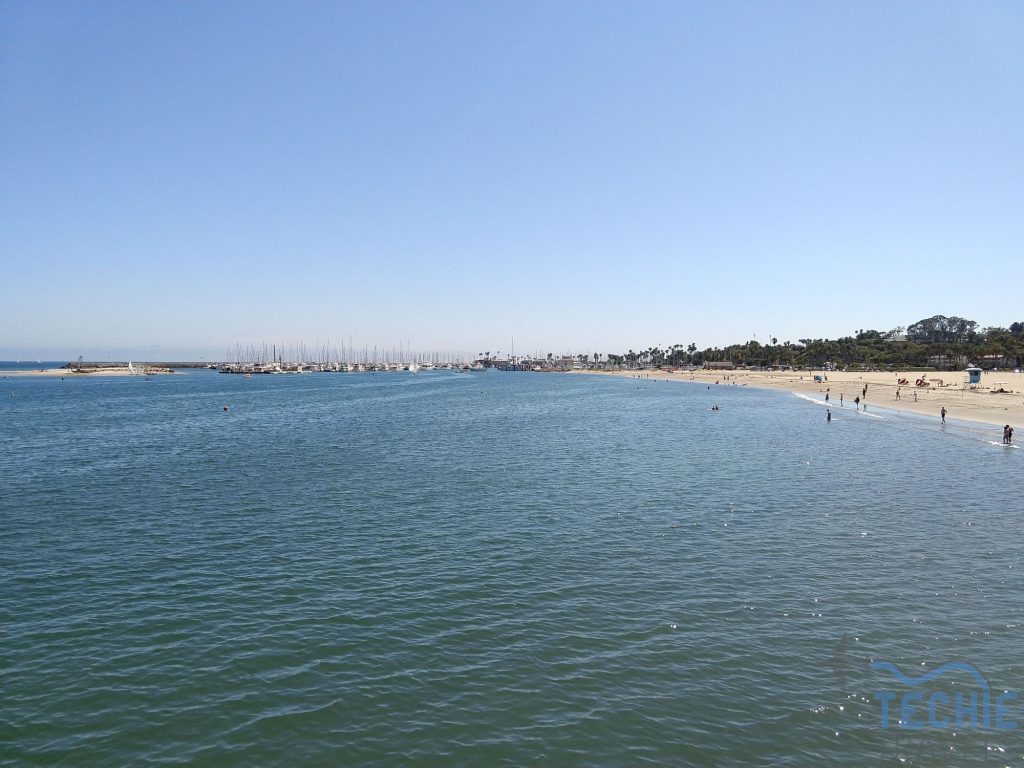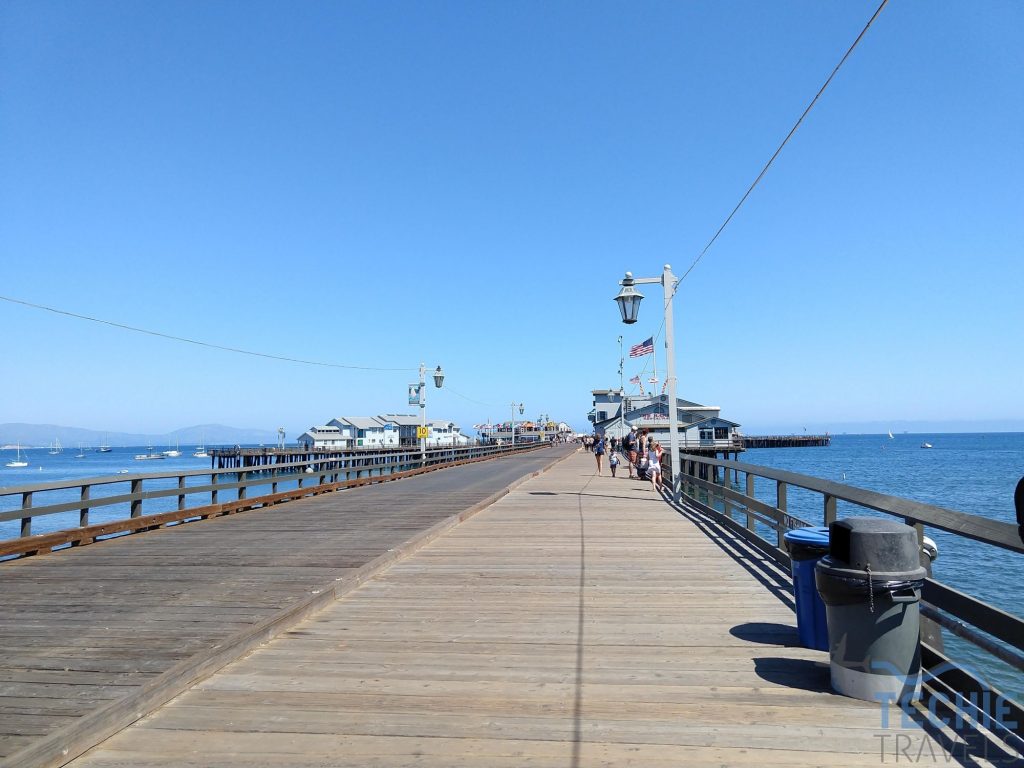 We took the bus back to the hotel for wine hour.  We had appetizer and drink coupons from the Kimpton social password so we decided to use those tonight in the hotel restaurant – Finch & Fork.  We had rockfish croquettes and macaroni and cheese as appetizers.  We also got a seafood potpie entree to share which was excellent.  Baby B proceeded to have a major meltdown during dinner so we ate in shifts, taking him for walks outside the restaurant.