Once again, we did not have firm plans for the day.  All we had planned was to see the town of Ojai, but once we got there, we decided to just keep heading up the road into the mountains to see where it goes.  This is the Maricopa Highway (CA33).  We were greeted by stunning vistas of mountains and valleys.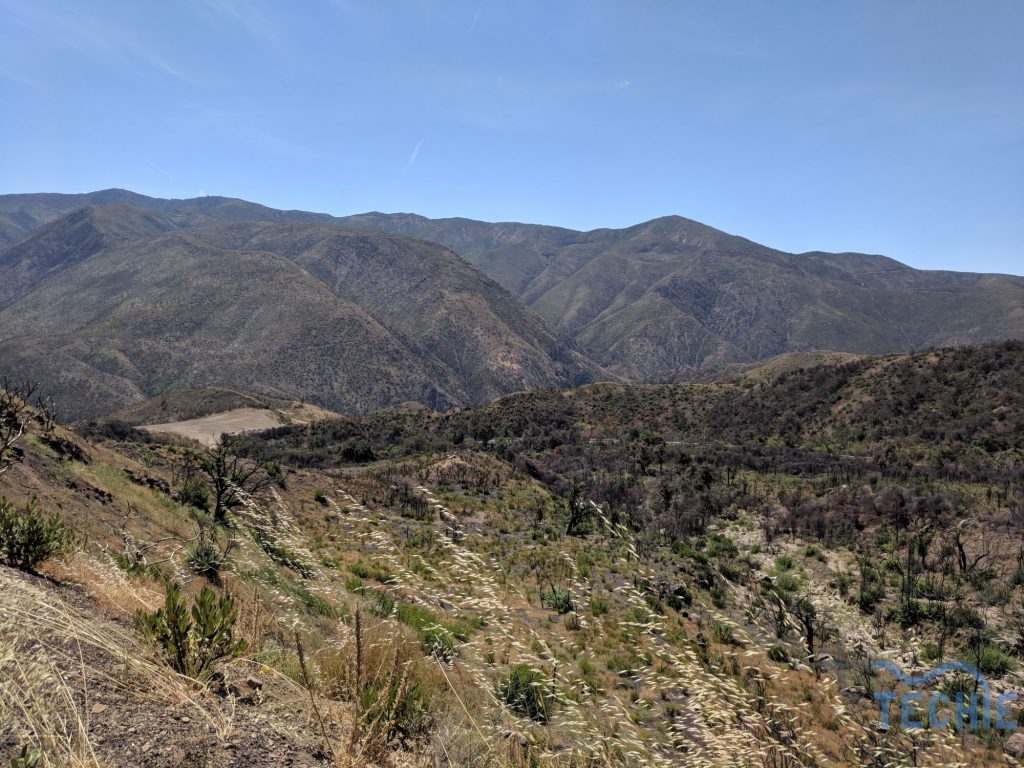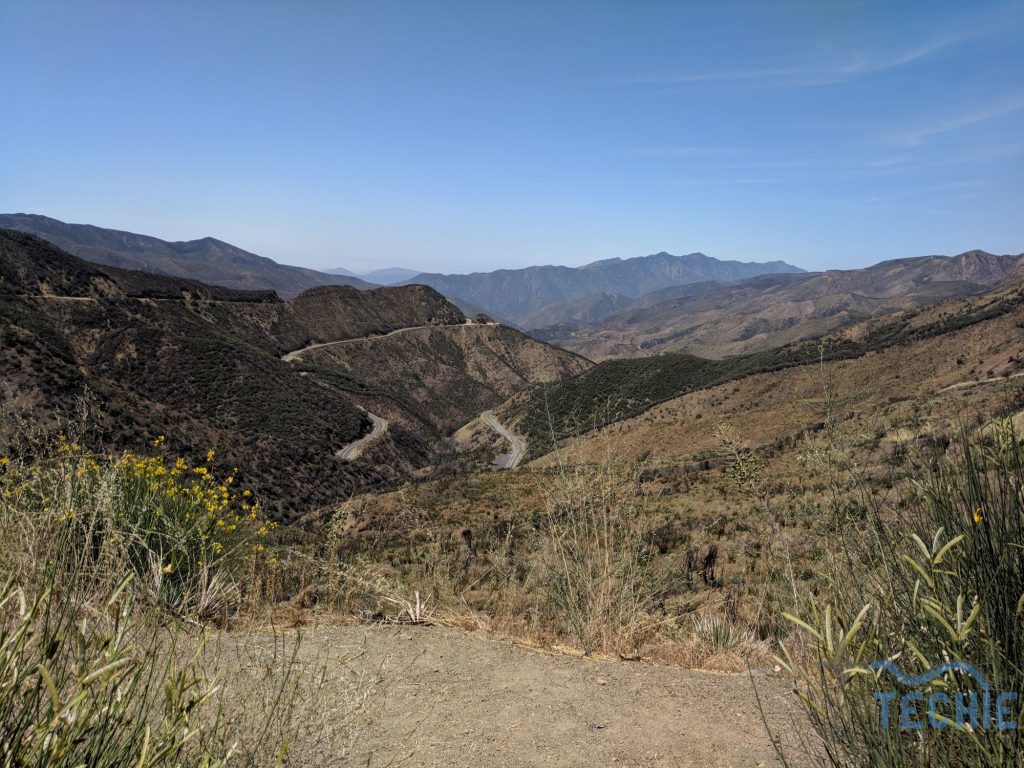 After stopping at a few overlooks along the way, we decided to turn back.  We stopped at Rose Valley along the way with plans of eating lunch there.  However, it was way too hot (over 100 degrees) and there was very little shade.  Instead we drove back down towards Ojai and had lunch at the Wheeler Springs campground.  It was a nice place along a creek with lots of trees and was cooler with plenty of shade.
In the afternoon, we stopped in Ojai.  We walked around, looking at shops.  We did a wine tasting at Casa Barranca which was a small shop in town.  They are an all organic winery.  Unfortunately, it was probably our least favorite of the trip.  We stopped and got some ice cream at Ojai Bliss & More.  We had a little celebrity moment here.  As we were leaving the shop, Jason Segel (Marshall on How I Met Your Mother) was entering.  I did not recognize him, but Samantha immediately thought it was him or someone that looked just like him.  After some quick googling, we determined that he does indeed live in Ojai and it was definitely him.
Baby B was having a bit of a rough day today, so we went back to the hotel mid-afternoon for a nap.  In the early evening, we walked down to the promenade and walked along the beach for a while. Baby B also needed to put his toes in the ocean to cross that off the bucket list – he was not thrilled with the cold water.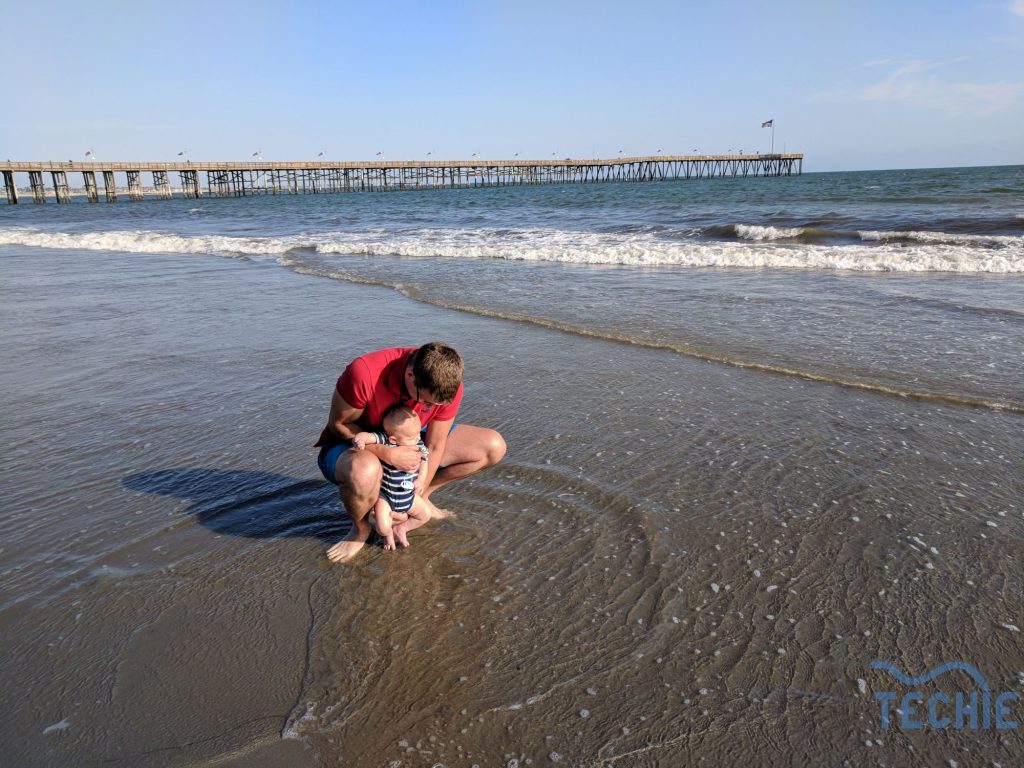 We decided to have our last dinner at the Beach House Fish on the pier.  I had the seafood chowder in a bread bowl and Samantha had fish and chips.  Both were excellent.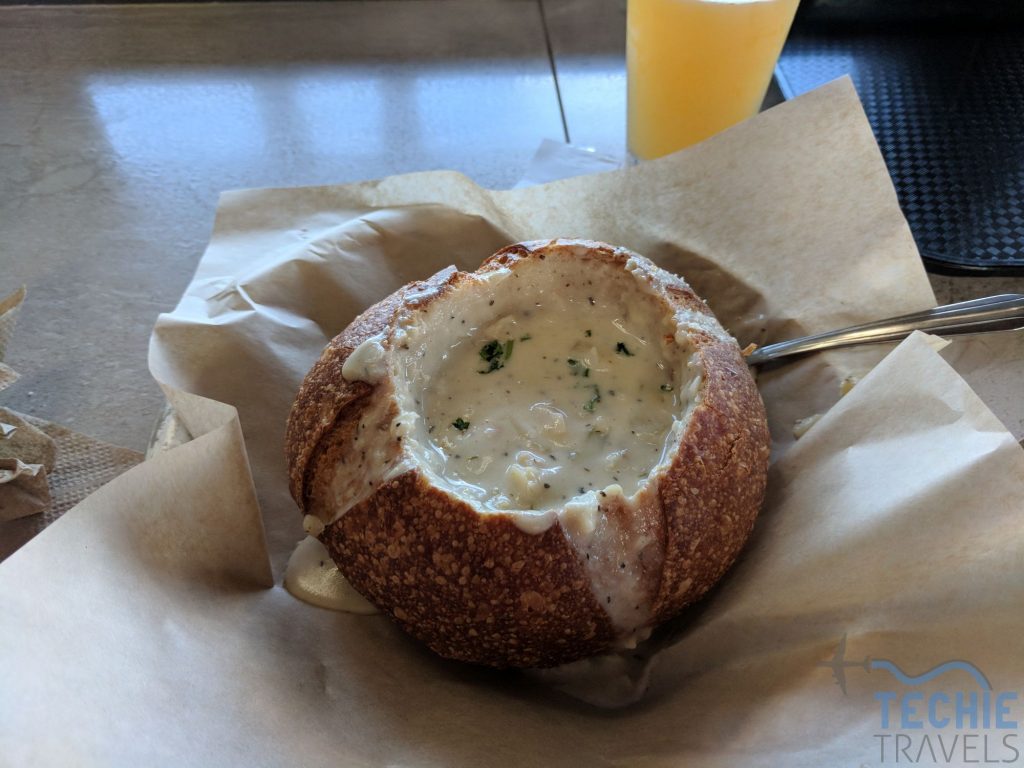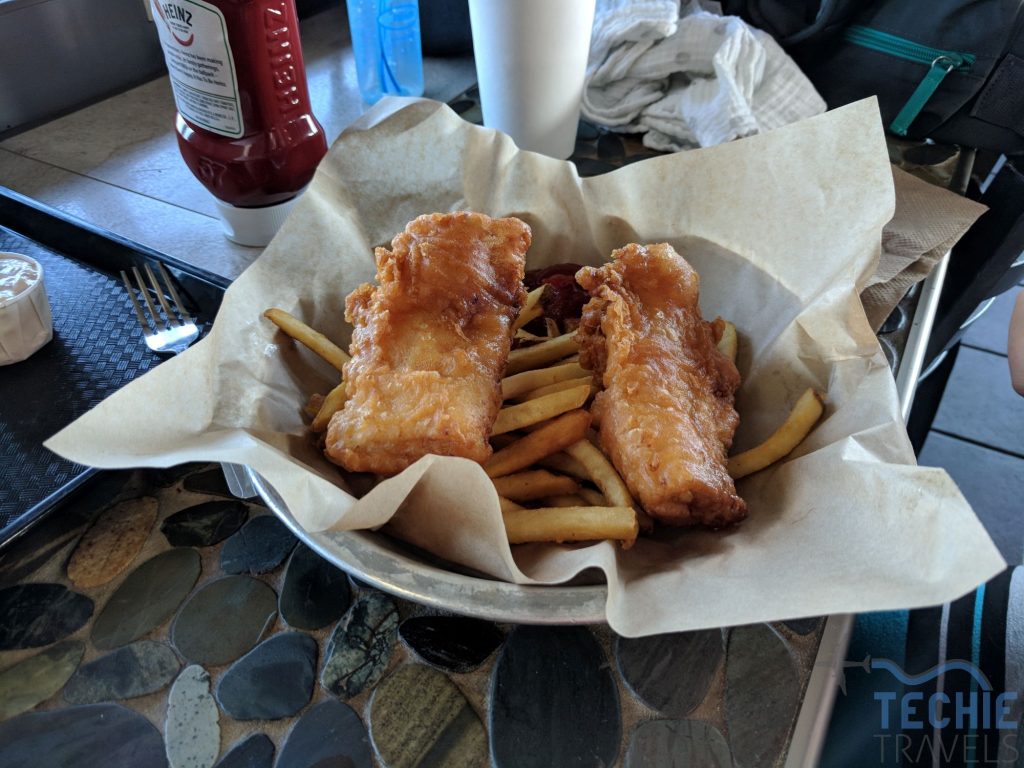 The next day was just a travel day home.  All in all, it was a wonderful trip.  The more laid-back, unplanned aspects of the trip really helped with a new baby.  We operated on his schedule, and that made everyone have a better experience.  I would definitely recommend Santa Barbara and Ventura for a nice relaxing week or long weekend.