We stopped by a bakery to grab a quick breakfast before our run.  Then we headed to the start of the Achilles Hope & Possibility race.  Achilles International is an organization to support all types of disabilities.  This was by far the biggest run we have done – there were about 6,000 people running the race.  It was an amazing experience, especially with all the people cheering all along the route.  We had pretty average times for the race but running through Central Park in a race was a great adventure.  We headed back to the hotel after the race.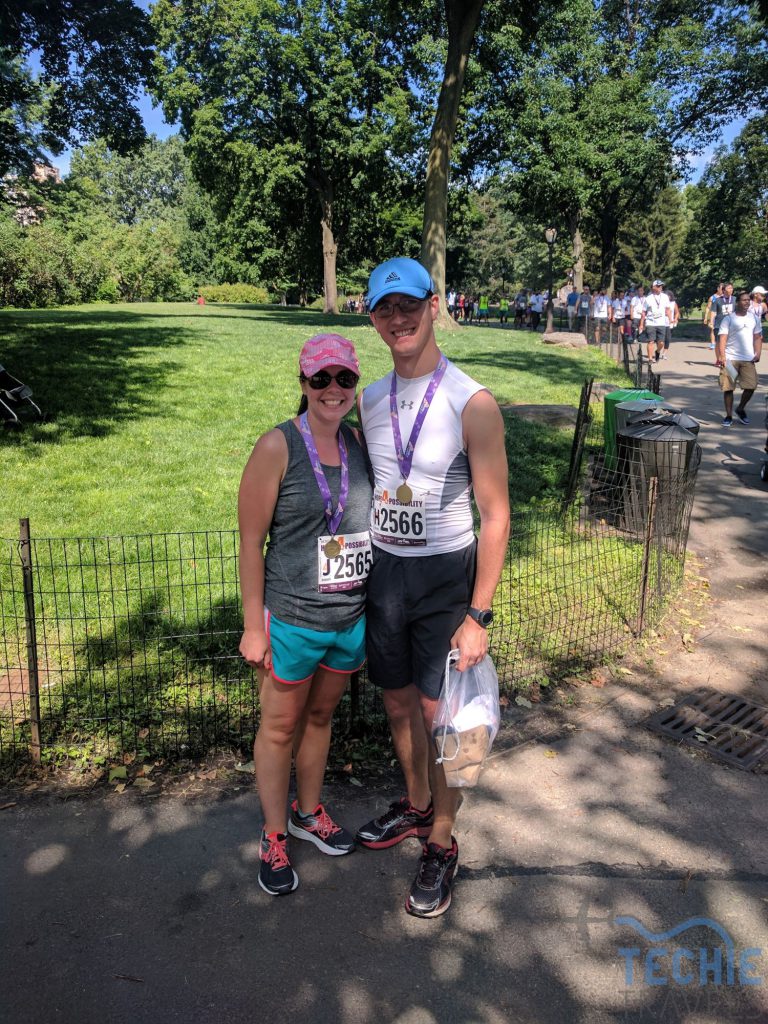 After cleaning up, we checked out of the hotel, dropped our bags off for storage, and then headed down to the NYC Pride March.  We found a place right in front of the Flatiron Building in the shade to watch.  This was absolutely the best people watching opportunity. There were people in all matter of dress both in the march and along the street. But the best part was the absolute happiness and support of the cause everyone displayed.  Every group got cheers as they went by.  As a cause that we both support as well, this was a very moving experience.  The only problem was that everything ended up really spaced out, so you had to wait 10 minutes between groups.  We could not stay for the whole march as we had to head over to the airport.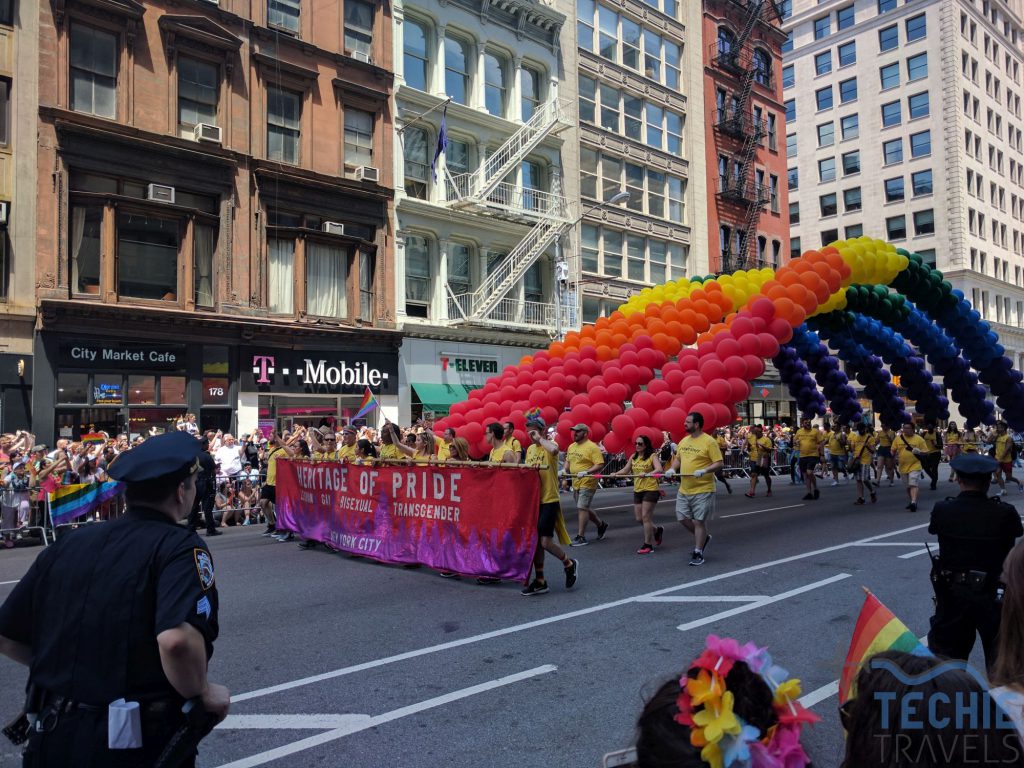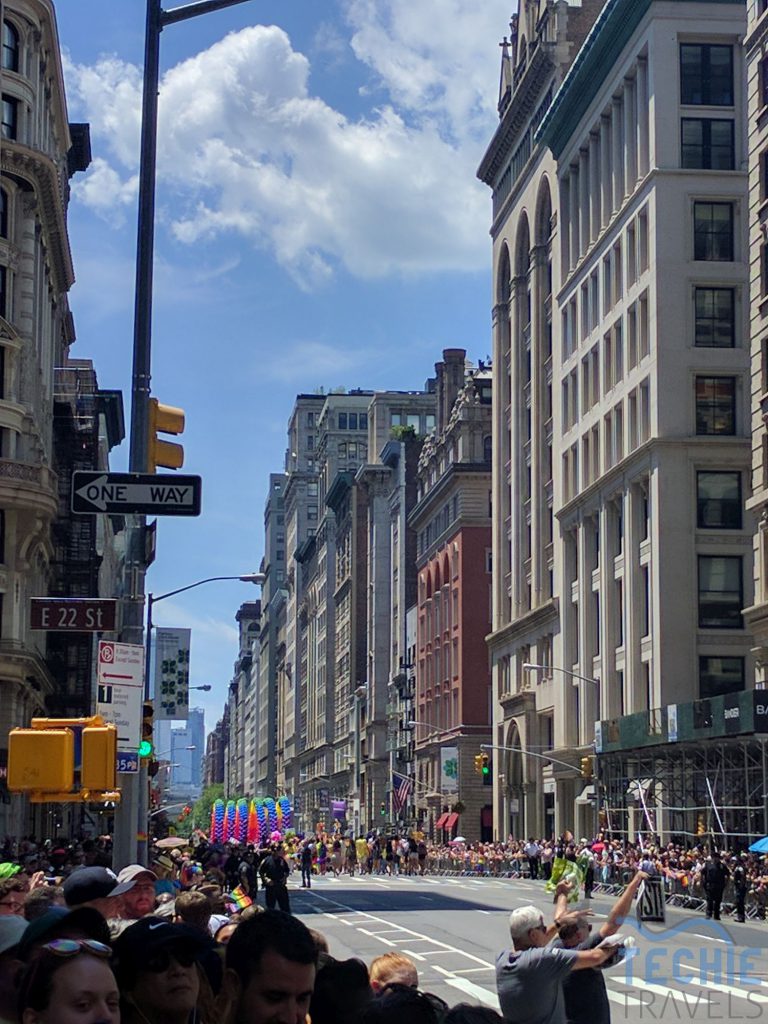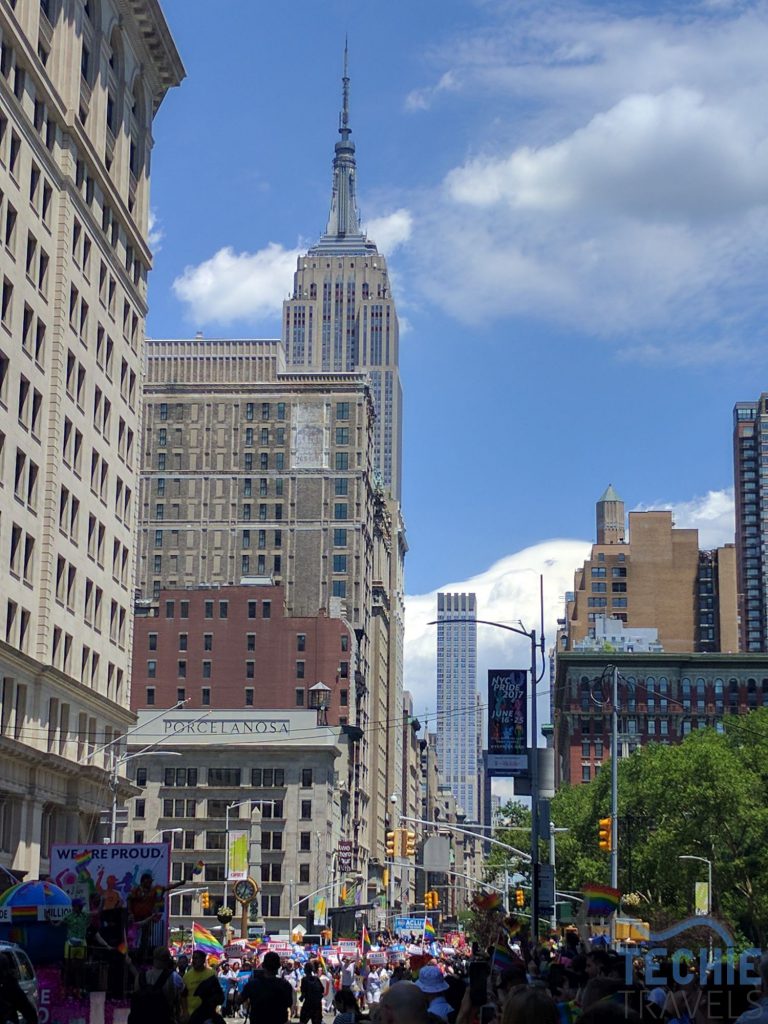 We just retraced our steps getting to LaGuardia, taking the subway and then the bus to the airport.  After a short security wait, we were through and about an hour in the SkyClub before our flight.  The SkyClub fare was fairly standard, although they did have some good local beer on tap and were going around with sandwiches and wraps.  We did not want to leave anything to chance given our luck with public transit the day before so we headed over to the airport a bit earlier than we normally would.
We had a fantastic time in New York City for the long weekend.  Obviously, there was so much more to do, but we saw and did the main things we wanted to on our brief stay.  One thing that really caught us by surprise was how long it took to get places.  We used Google Maps to plan our public transit and walking, but even with a buffer, we barely made it places on time.  In addition, Google Maps did not take closures on public transit into consideration, so we had to switch to the MTA website to plan our routes.  So just keep that in mind when walking or getting to places at specific times.  Even if you only have a short weekend, I would definitely recommend a trip to New York City.  There is so much to see and do that you could always find something do do no matter how many times you visit.