On the way home, we stopped in the Mera Business Lounge Cancun in Terminal 3. The lounge was pretty small with limited seating. It was very crowded when we arrived, but cleared out quickly by the time we were leaving.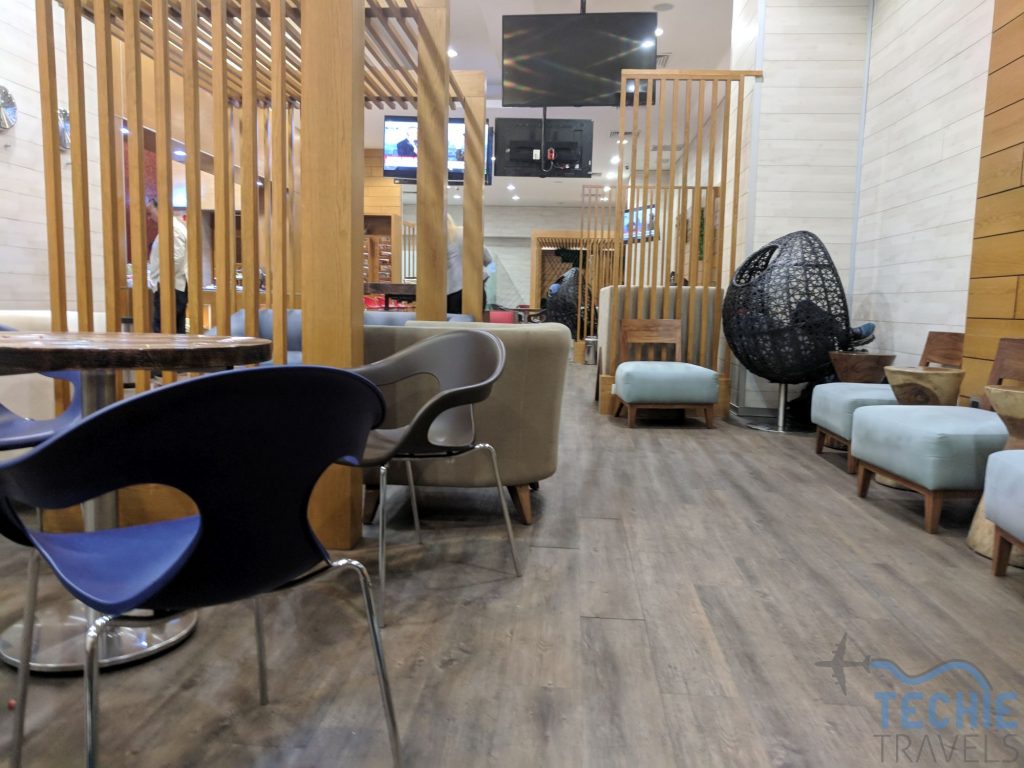 In terms of food, the options were quite limited. When we arrived, they had breakfast setup which consisted of pastries, fruit, and yogurt. Around 10am, they switched over to lunch which consisted of sandwiches, breaded chicken, and fruit. There was also a small bar with self-service drinks. All of the food seemed mass-produced and nothing special. The lounge was fine to kill some time, but not worth arriving early to the airport.
Our flight home was on Spirit again. It was on an older plane this time without the slimline seats which meant less legroom. The flight was nothing remarkable. We were quickly through global entry, on the shuttle back to the car, and on the way home.
We really enjoyed our stay in Cancun at the Hyatt Ziva Cancun. The food and drink were of excellent quality. Usually all-inclusives are associated with mass-produced, low quality buffet food, but that was definitely not the case at the Hyatt Ziva Cancun. The drinks were well-made and bartenders all knowledgeable. We have stayed at other resorts where bartenders did not know recipes and the drinks were quite watered down. The food was delicious and plentiful with many different cuisine choices available.
I would highly recommend the resort for a family vacation. There is plenty for kids to do with the pools, beaches, and kids club. In addition, the resort is very accessible with ramps everywhere for strollers and wheelchairs. We really appreciated this with Baby B in a stroller. The staff were all extremely accommodating of Baby B. They would remember names day-to-day and would always smile at and play with him. I would not hesitate to recommend a vacation here with kids of all ages. We look forward to returning when Baby B can play at the kids club and really take advantage of all the resort amenities.