We spent the majority of our time at the resort relaxing near the pools and beaches. There were two pool areas at the resort. One near the lobby and one sort of on the point. The pool by the lobby was much louder and had more of a party scene with a DJ and all the pool games and activities. We spent some time here the afternoon of our arrival. They have a shallow area that was nice for younger kids to be able to splash and wade in.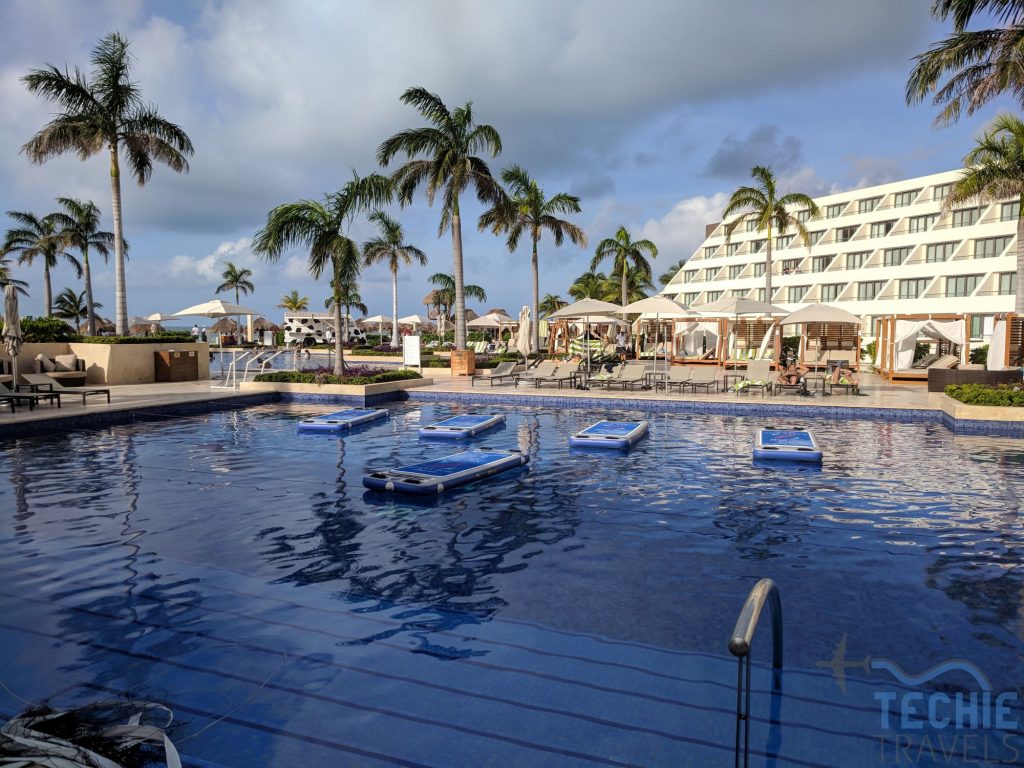 The other pool was much more relaxing. We spent the other two days here. We brought an inflatable boat with a canopy for Baby B to float around. It definitely made playing in the pool much easier.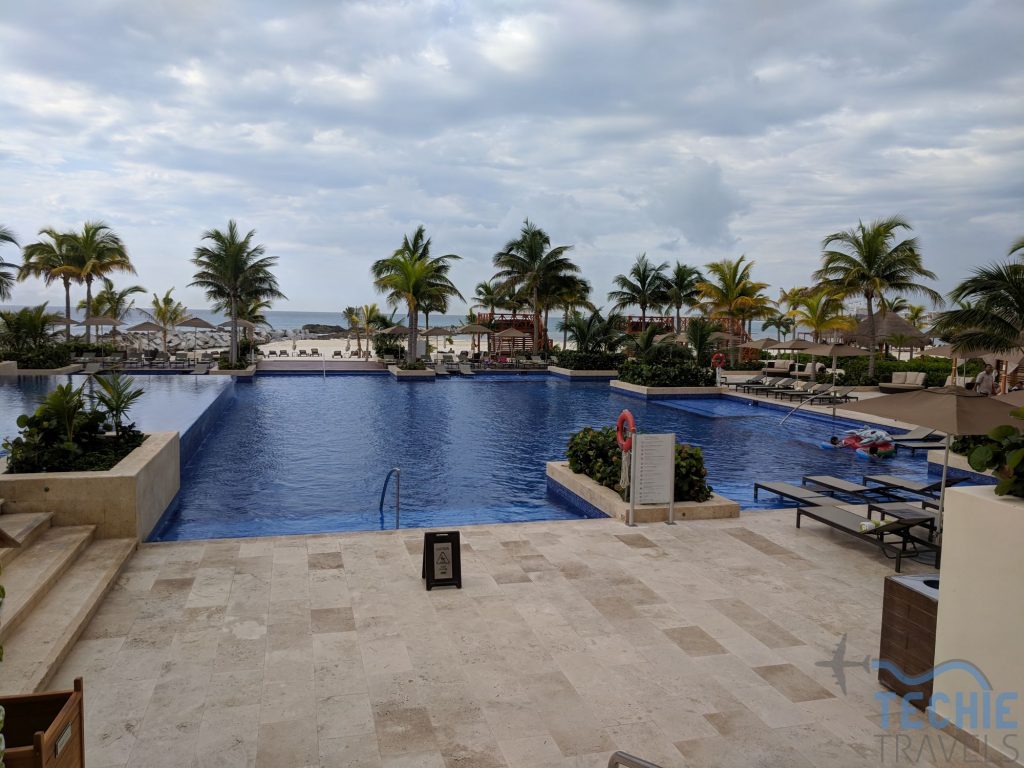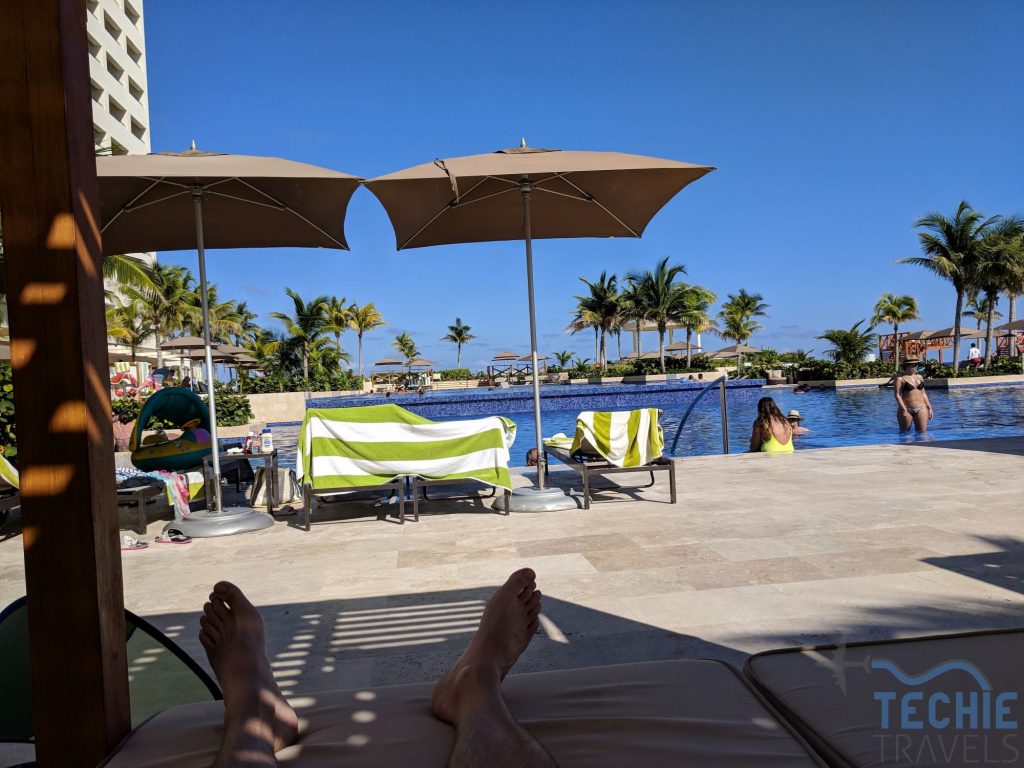 There were plenty of loungers and umbrellas all over the place. There were also daybeds available, but you definitely had to get there early. Waiters would circle around taking drink orders and rearranging umbrellas as needed. We managed to grab a daybed both of the days due to being on a baby sleep schedule. It made it a lot easier to make shade and have a place for Baby B to nap.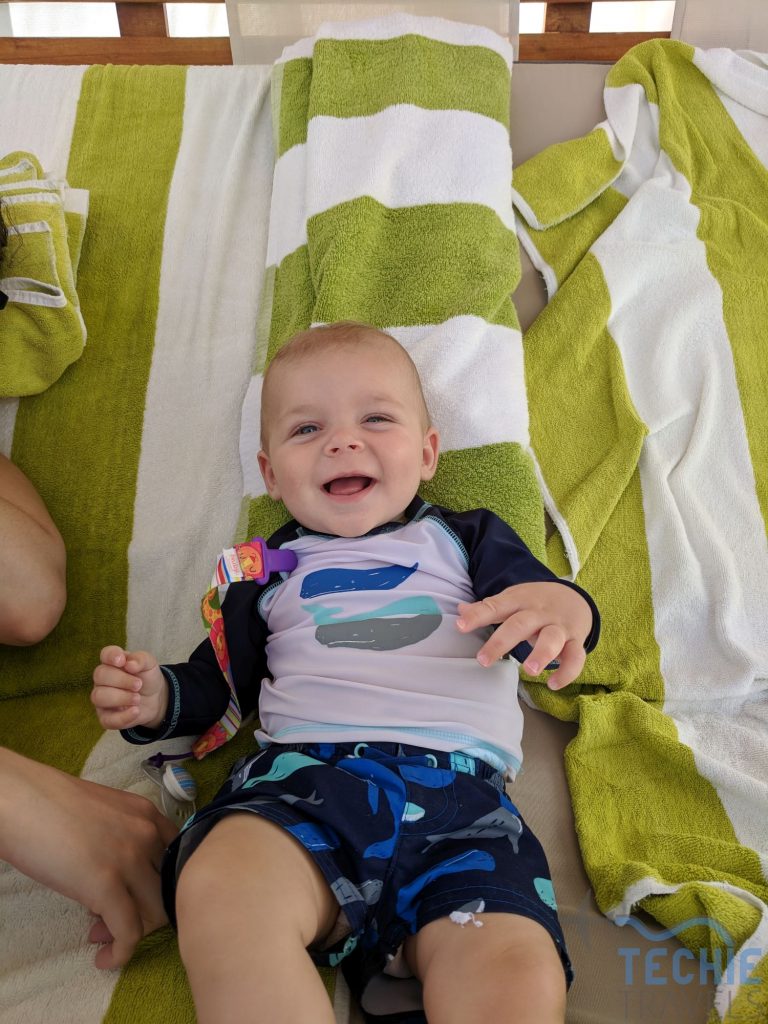 We also walked down to the beach and swam in the ocean for a little while. Like the pools, there are two beach areas. By the main pool, they had some big inflatable climbing and jumping toys and you could rent paddle boards and kayaks. The beach was quite narrow here and always seemed more crowded. By the other pool, the beach was enormous and much less crowded. There were also some little pools created by the riprap that would be good for younger kids to play in the sand away from the waves.