While we were there, we wanted to try as many of the restaurants as possible. Unfortunately, we were not able to try the fine dining French restaurant since we had Baby B along (minimum age – 18). We did manage to eat in every other restaurant. Warning, lots of food pictures ahead.
Lorenzo's – Italian
We ate here for lunch while we were waiting for our room to be ready. The food here was not our favorite of the trip. That being said, we did not really expect fine Italian dining at an all-inclusive resort in Mexico. There was a nice salad bar though and the environment was pleasant. I had the seafood casserole and Samantha had the lasagna.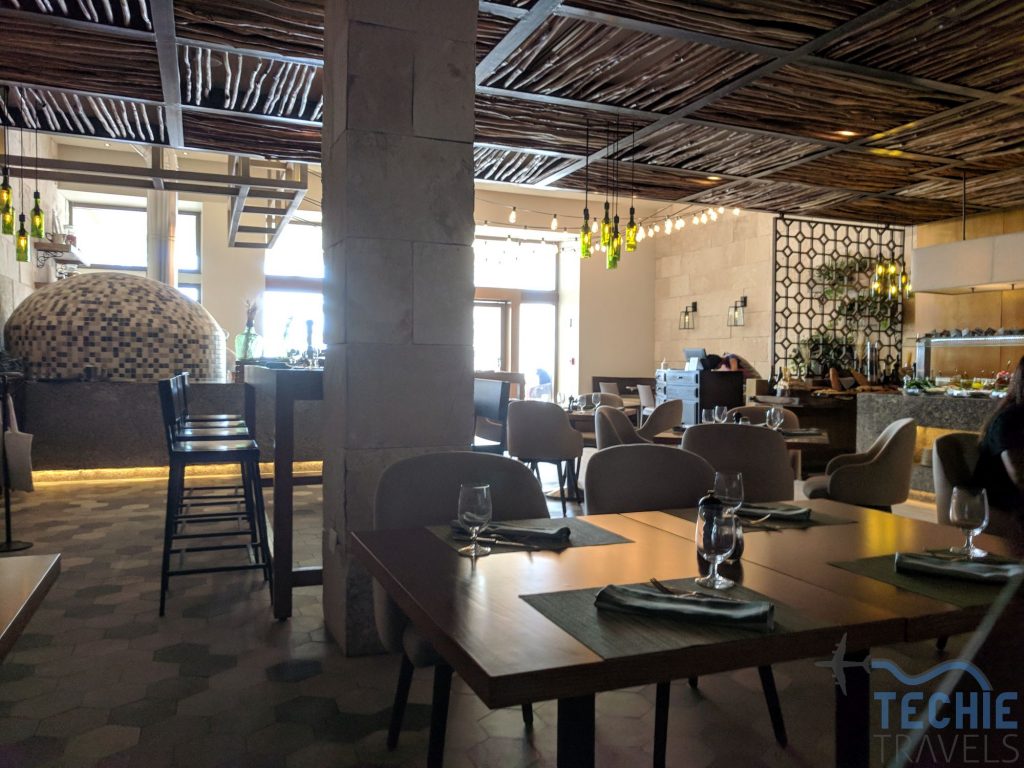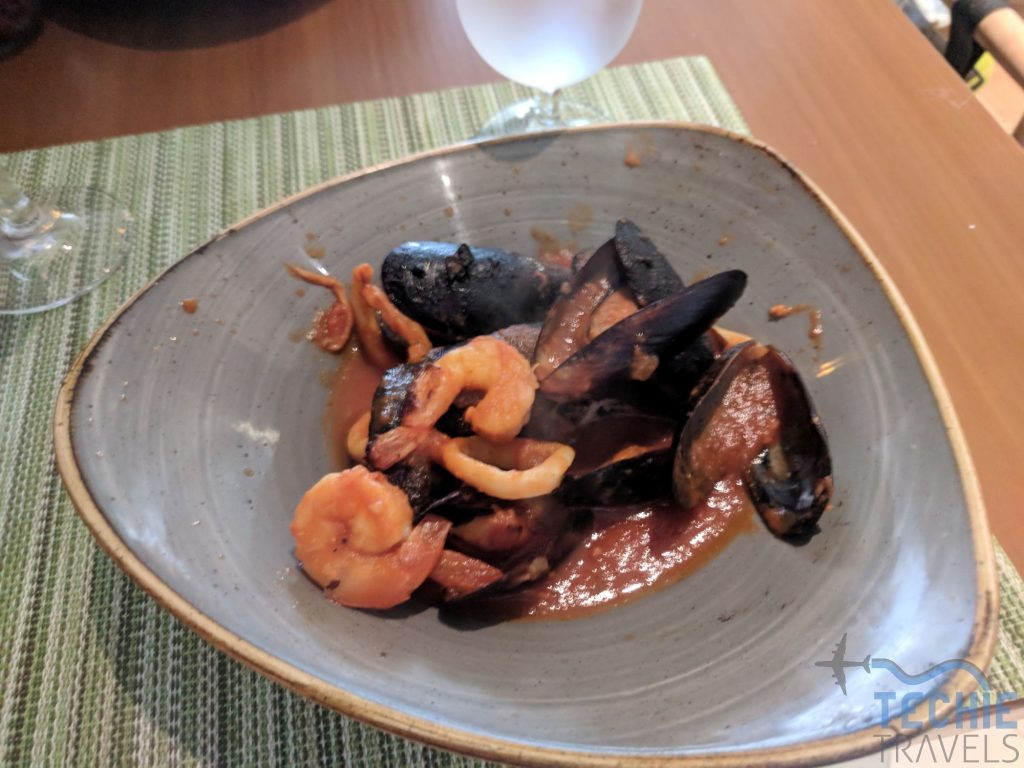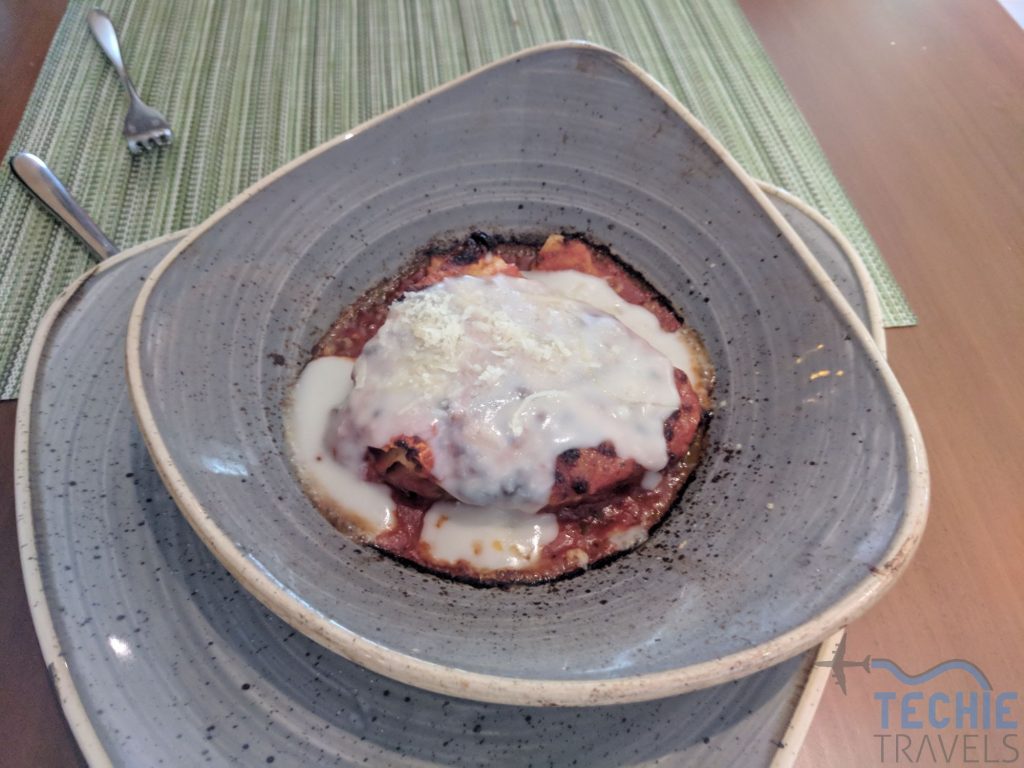 Moongate – Asian Fusion
We had hibachi here our first evening. I ordered shrimp and chicken and Samantha ordered chicken and steak. In addition, we both had the standard Hibachi fare: miso soup, fried rice, and vegetables. The meal concluded with a tasty chocolate mousse dessert. We both enjoyed this meal and the show from the chef was great too. Baby B was done with the day due to the long day of travel, so we kind of had to hurry through the meal.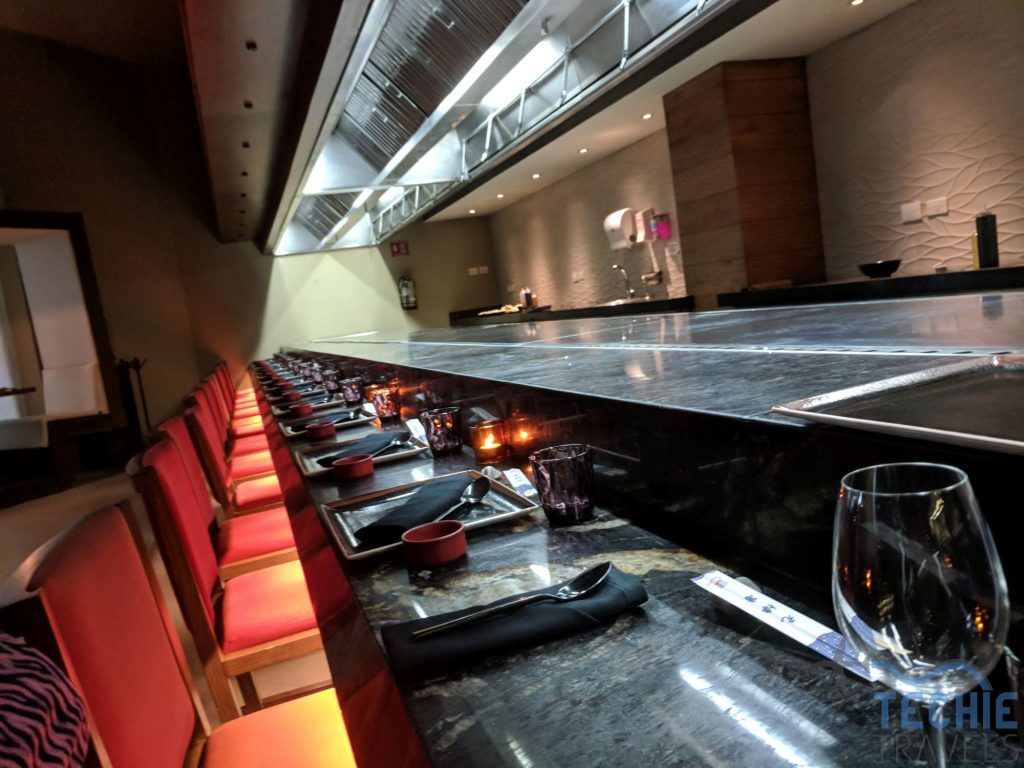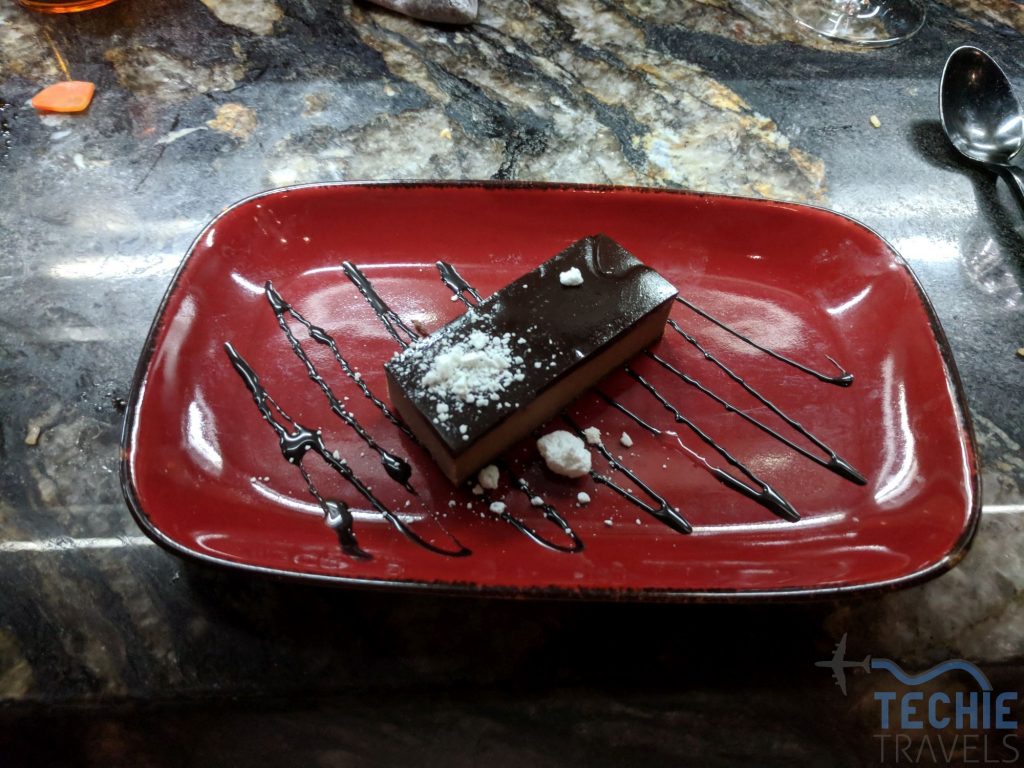 Tradewinds – Breakfast and Steakhouse
We had breakfast here twice during our stay. We thought the food was much better here and less overwhelming than the buffet. For breakfast, they have a small buffet set up with yogurt, pastries, cereal. You can either just have the continental buffet, or you can order more from the regular menu. On the first visit, I had eggs benedict and Samantha had the waffles. On the second visit, I ordered french toast with bacon and Samantha ordered blueberry pancakes with scrambled eggs. Everything was very tasty and presented very nicely.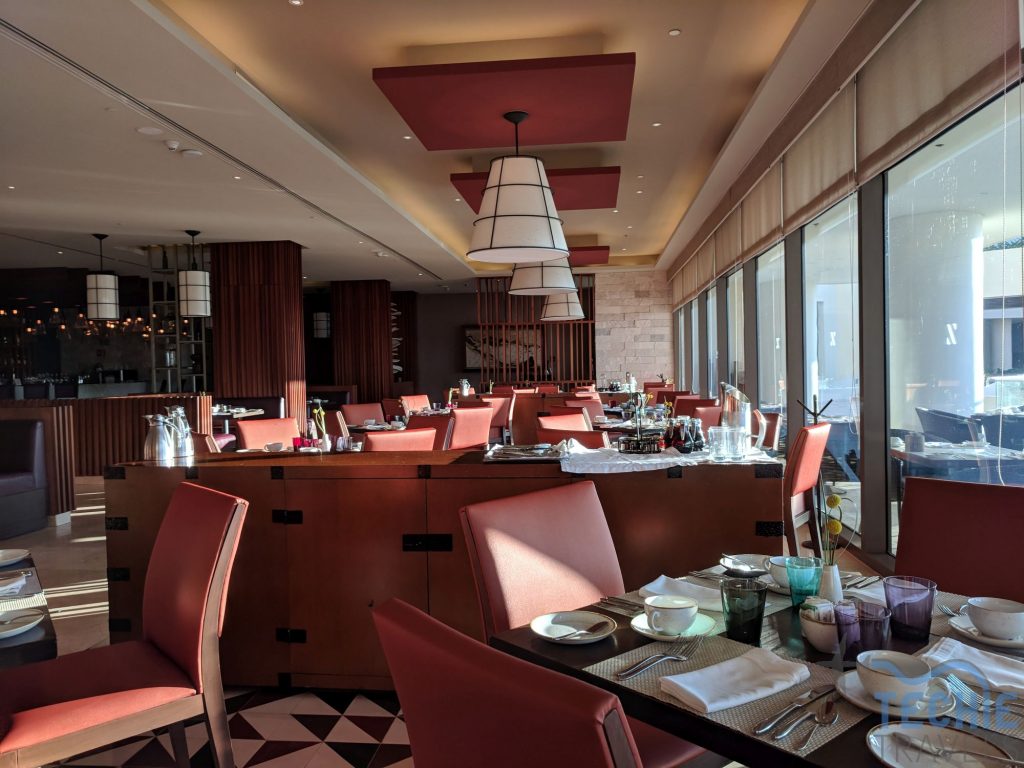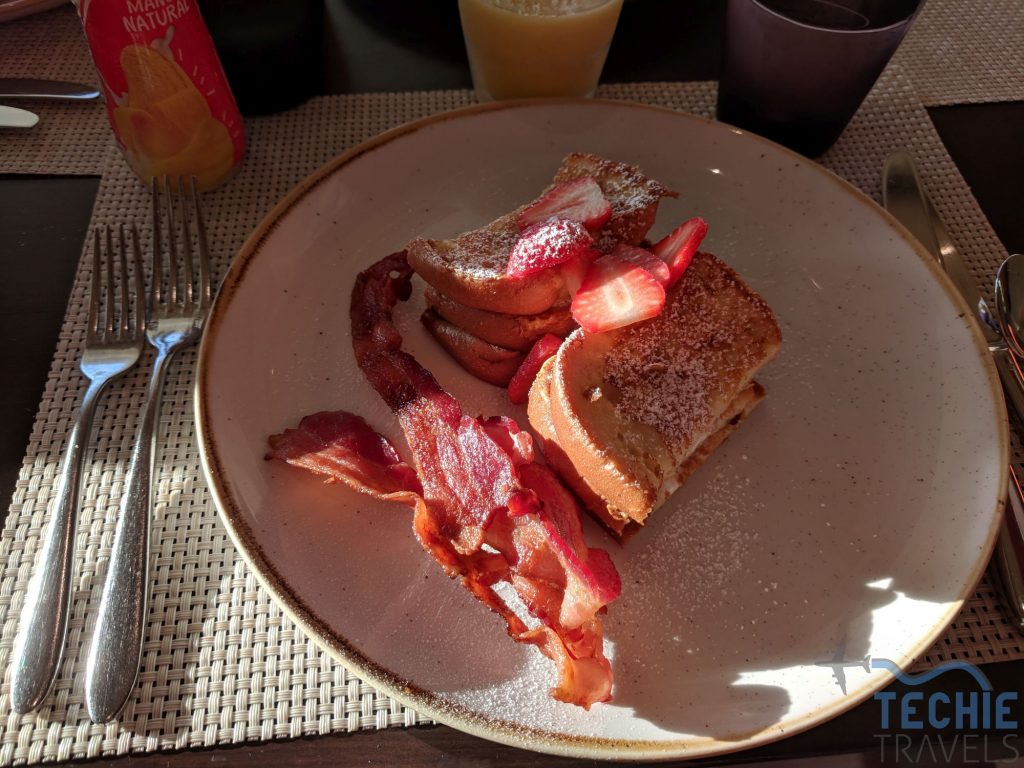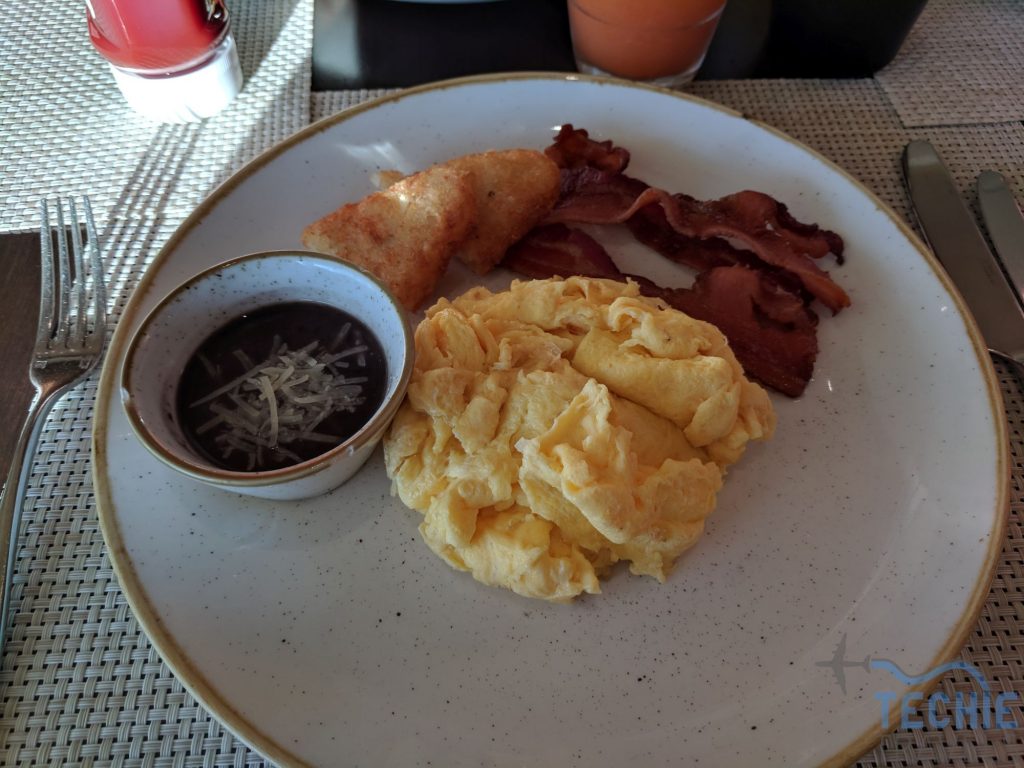 In the evening, Tradewinds converts into a steakhouse. We had dinner here our final night. They also have outdoor seating which was wonderful with sweeping views of the resort and ocean. To start, there is a salad bar and raw meat/seafood buffet inside. For the main course, we both had the filet mingon with different types of potatoes. For dessert, I had the chocolate craquelin which was a fluffy pastry with mousse. Samantha had the cheesecake. This was probably our favorite meal of the trip. The meat was tender, perfectly cooked, and everything was delicious.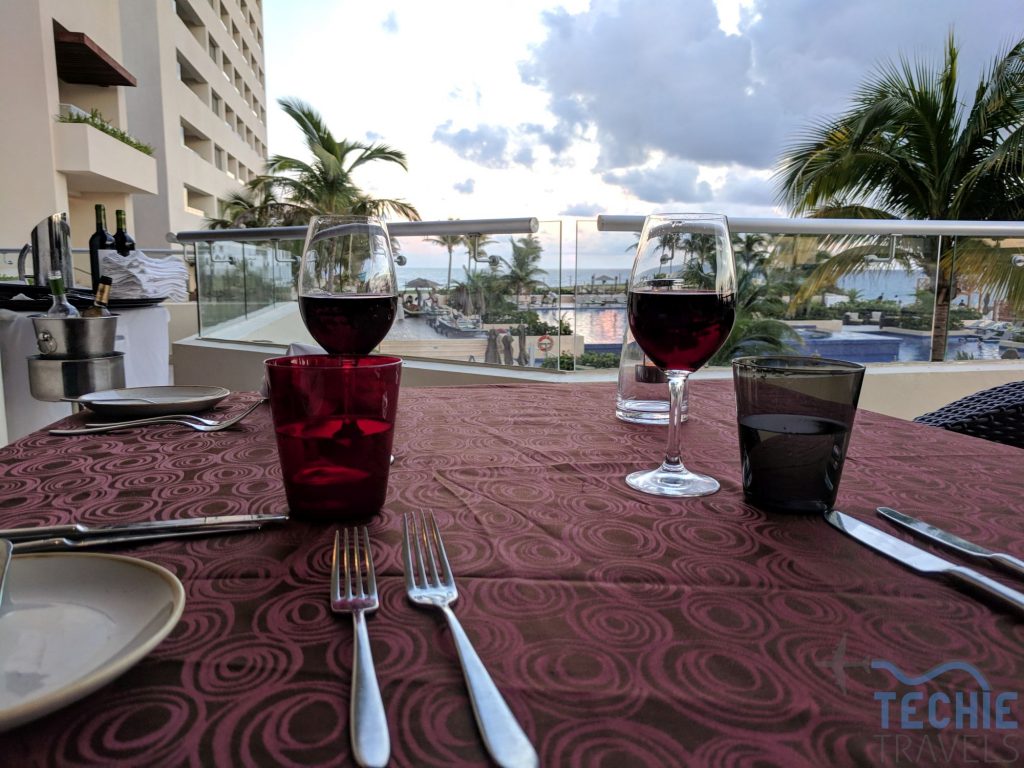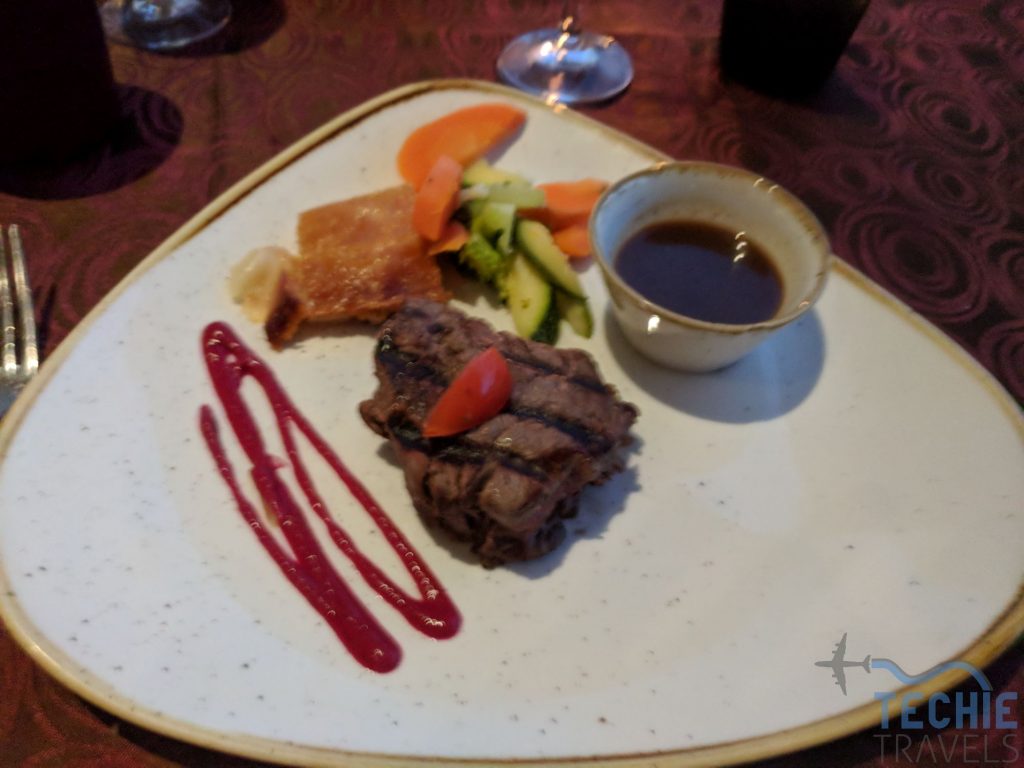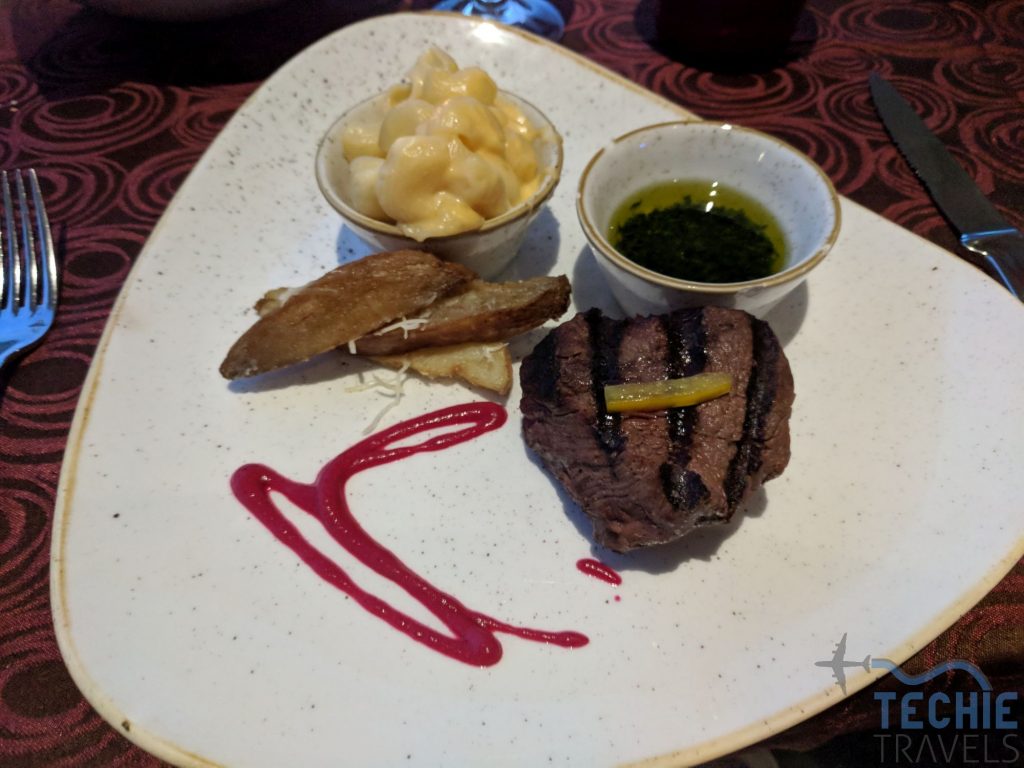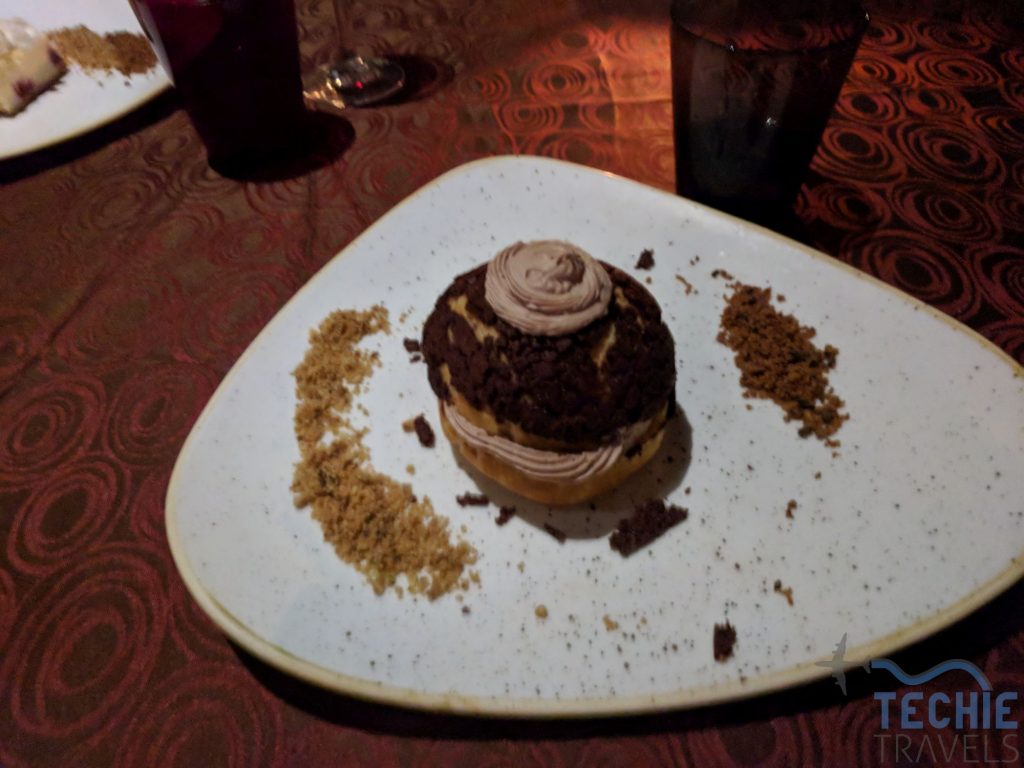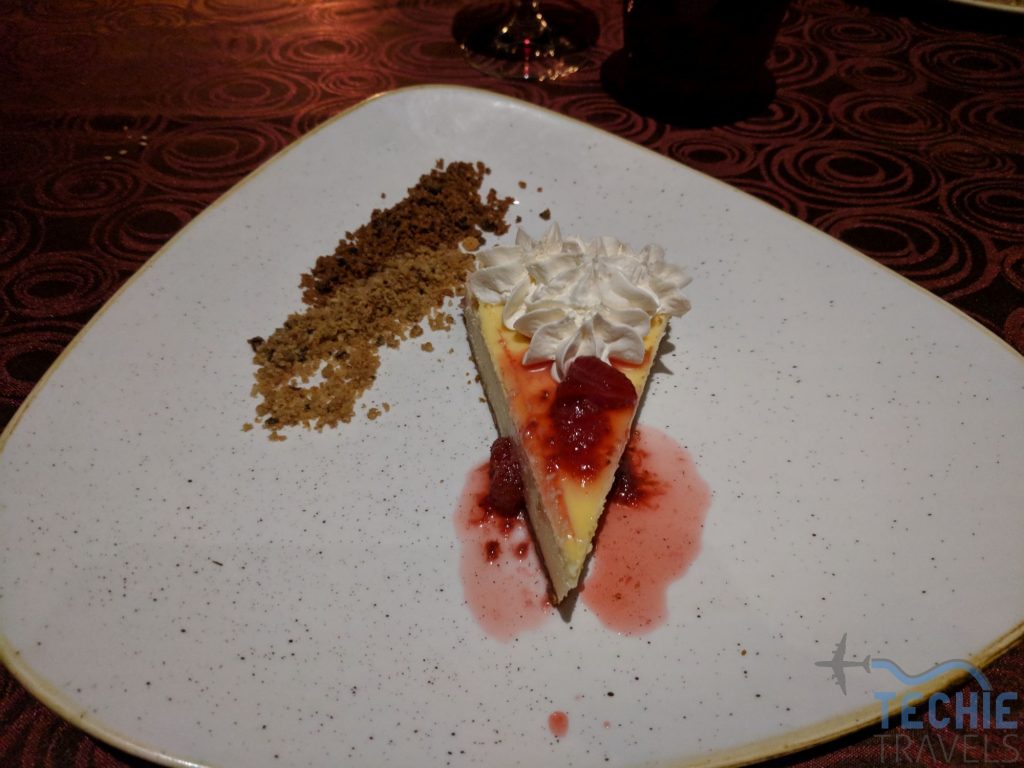 Habaneros – Tacos and Ceviche
This was our lunch location the first full day at the resort. It is set right on the beach so has great views of the ocean. It is all open air so even though it was quite hot, there was a nice breeze flowing through the restaurant. I had a mix of tacos including baja shrimp, pork, and fish, and Samantha had some empanadas and beef tacos. They were all good.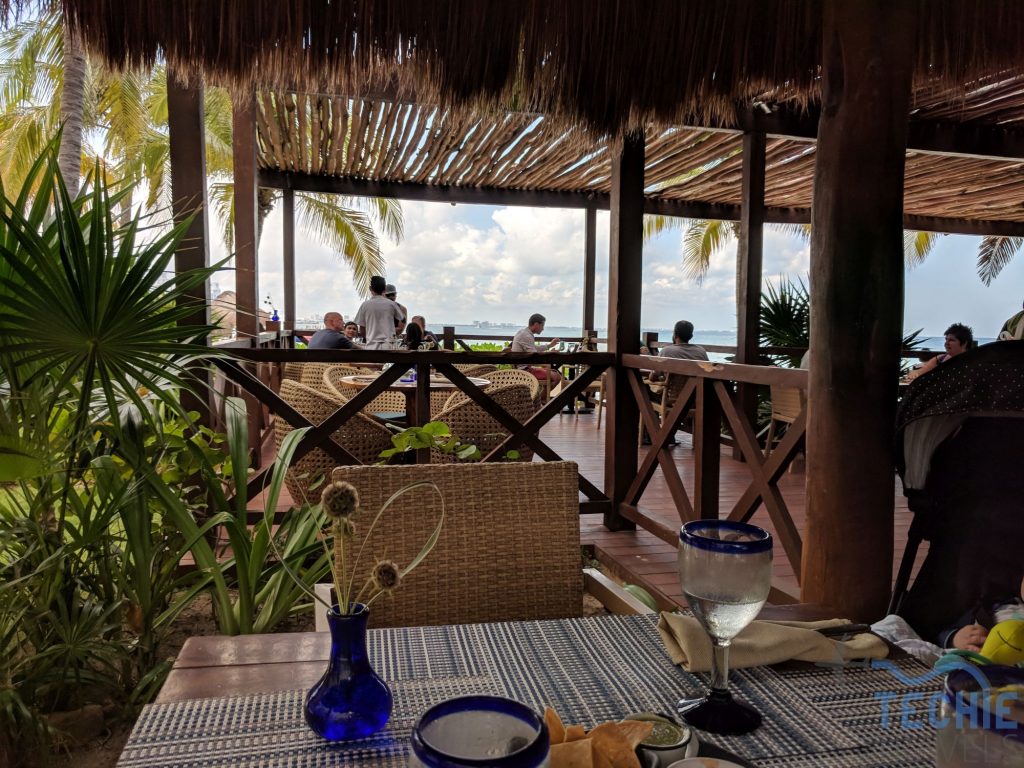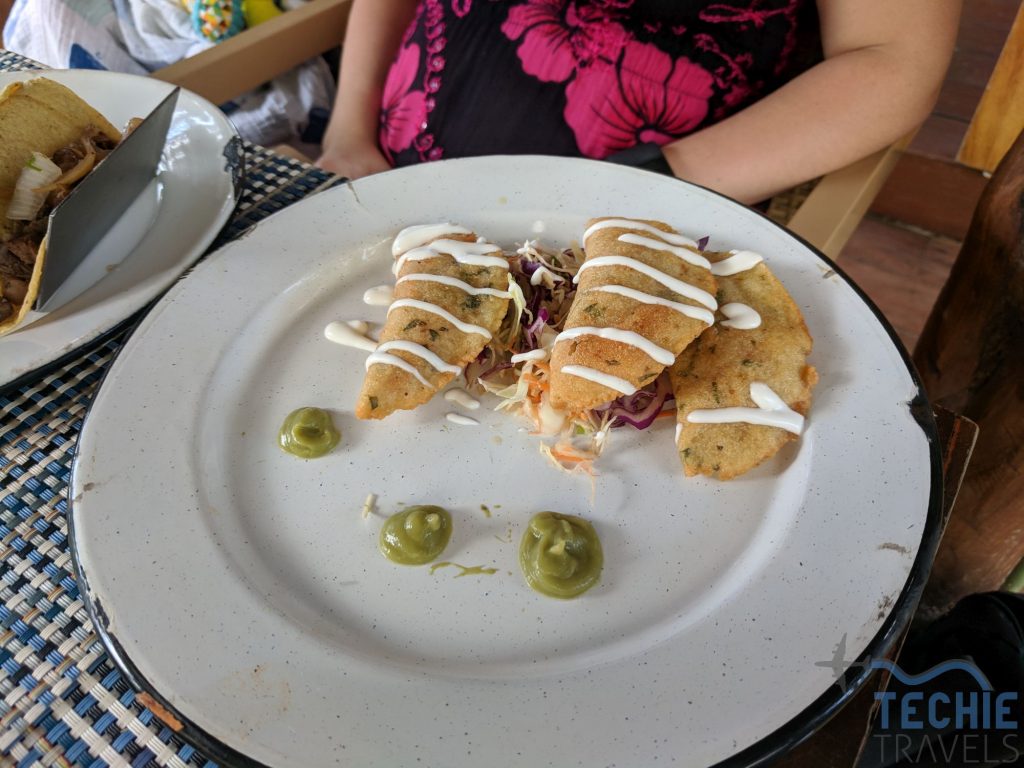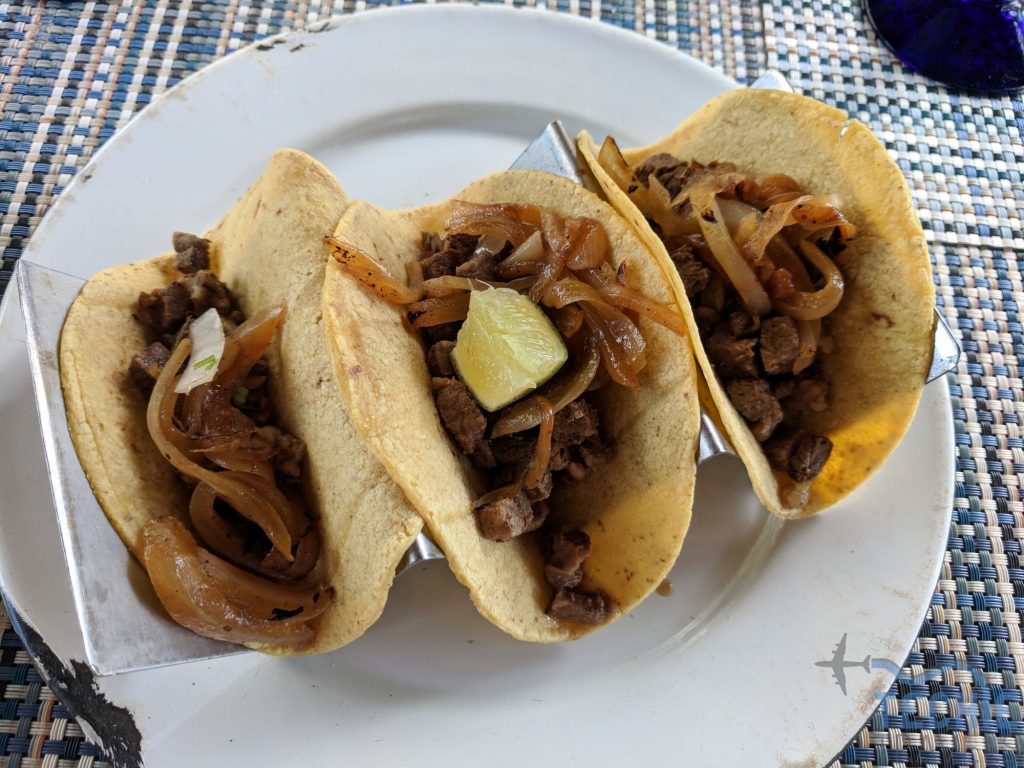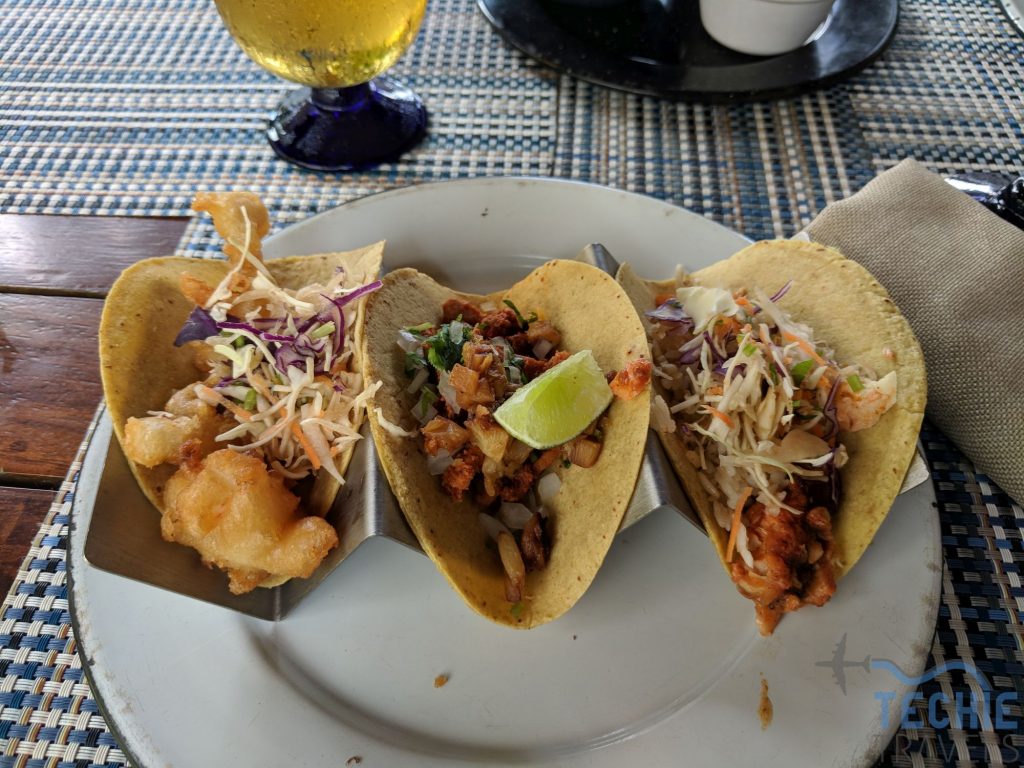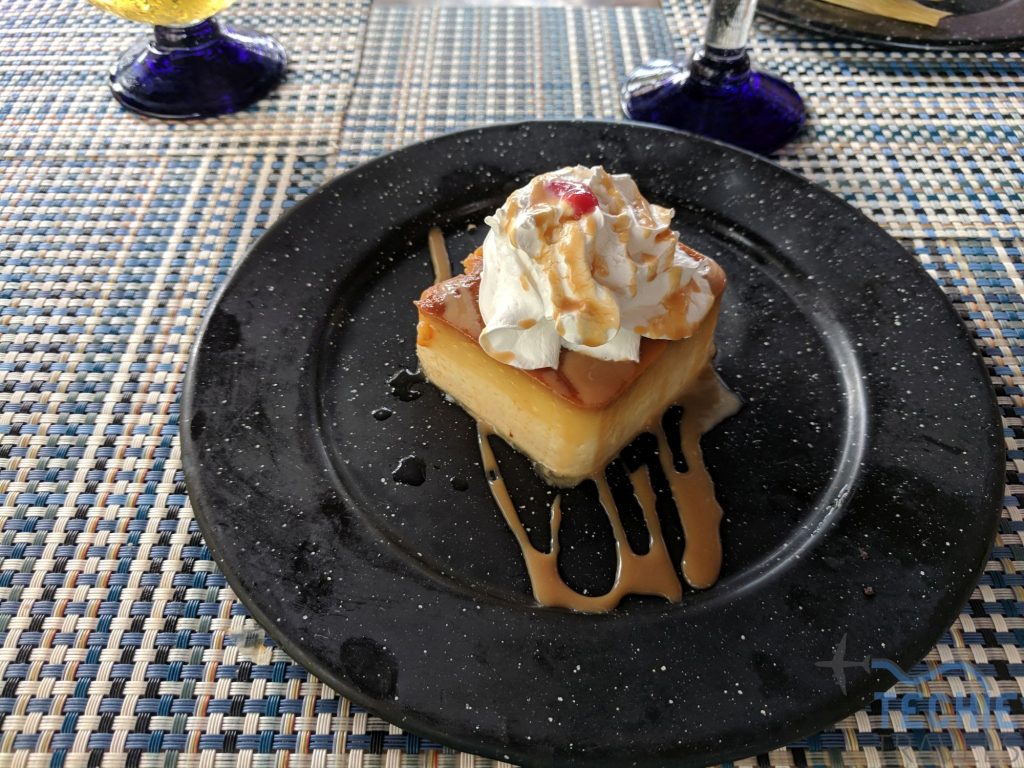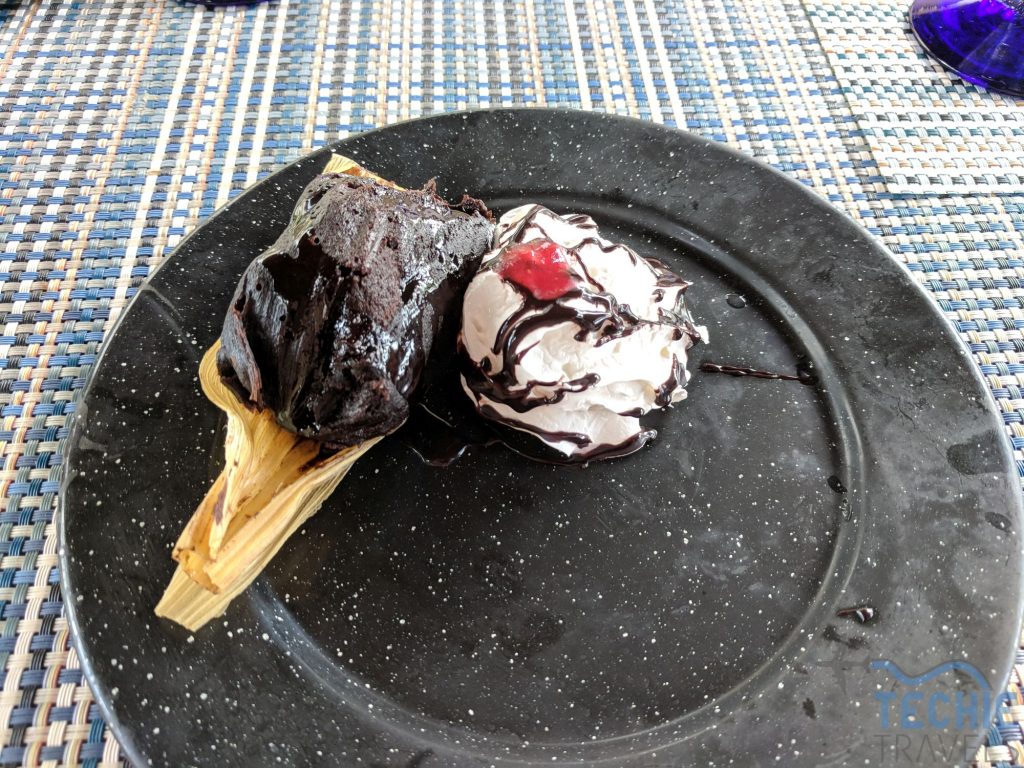 Mercado – Buffet
We had two meals here: one dinner and one breakfast. We had dinner here the night of the Mexican fiesta. For the fiesta, they had a bunch of carts set up outside serving freshly made food. Then inside had an enormous choice set up as well. We both had a mix of tacos, tostadas, and fajitas. Basically, any Mexican food you could possibly dream up was being served that evening. For dessert, there were churros, Mexican sweets, and cakes galore.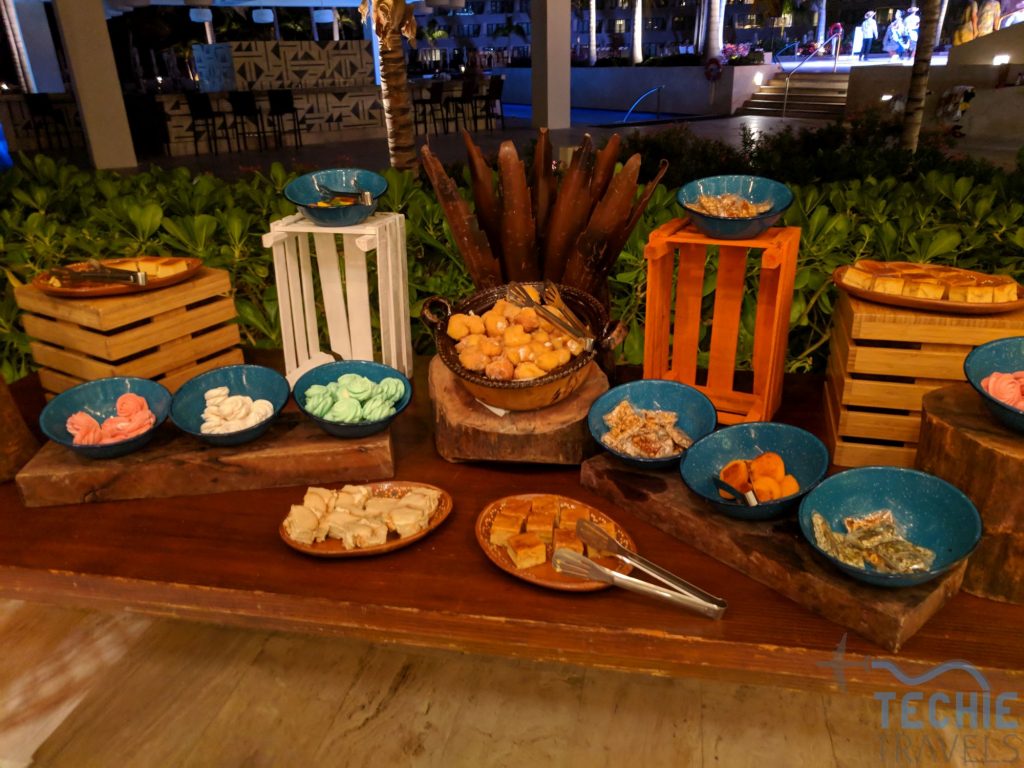 As I mentioned previously, I was not as impressed with the breakfast buffet at Mercado. There were a ton of options, but the quality was not as good as Tradewinds. I had an omelette that was decent, but nothing special. It was a fairly typical buffet with both Mexican and American options available.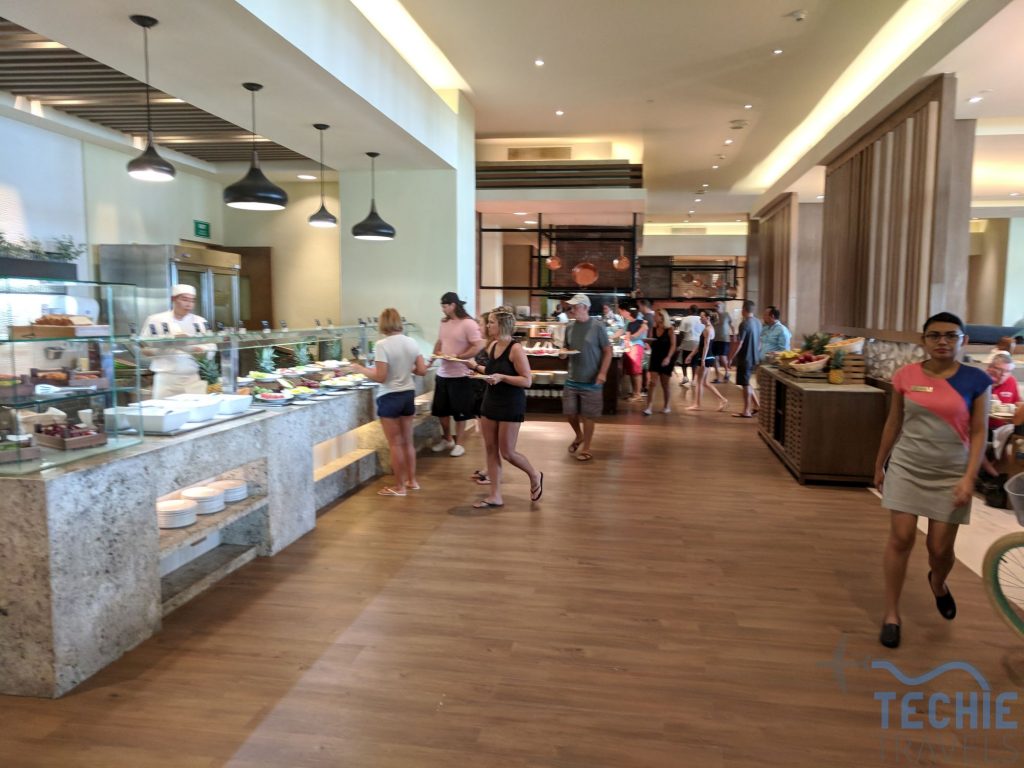 Chevy's – American Diner
We had lunch here on our final day. It was not our favorite location as a lot of the food seemed like it was frozen and then fried or microwaved. I can see that it would be fun for kids though with a giant chevy convertible converted into a table right in the center of the restaurant. I had a milkshake, philly cheesesteak, and oreo cheesecake for dessert. Samantha had mozerella sticks, chicken fingers, and a banana split. The milkshakes and desserts were good so it may be best to just stop in for an afternoon snack.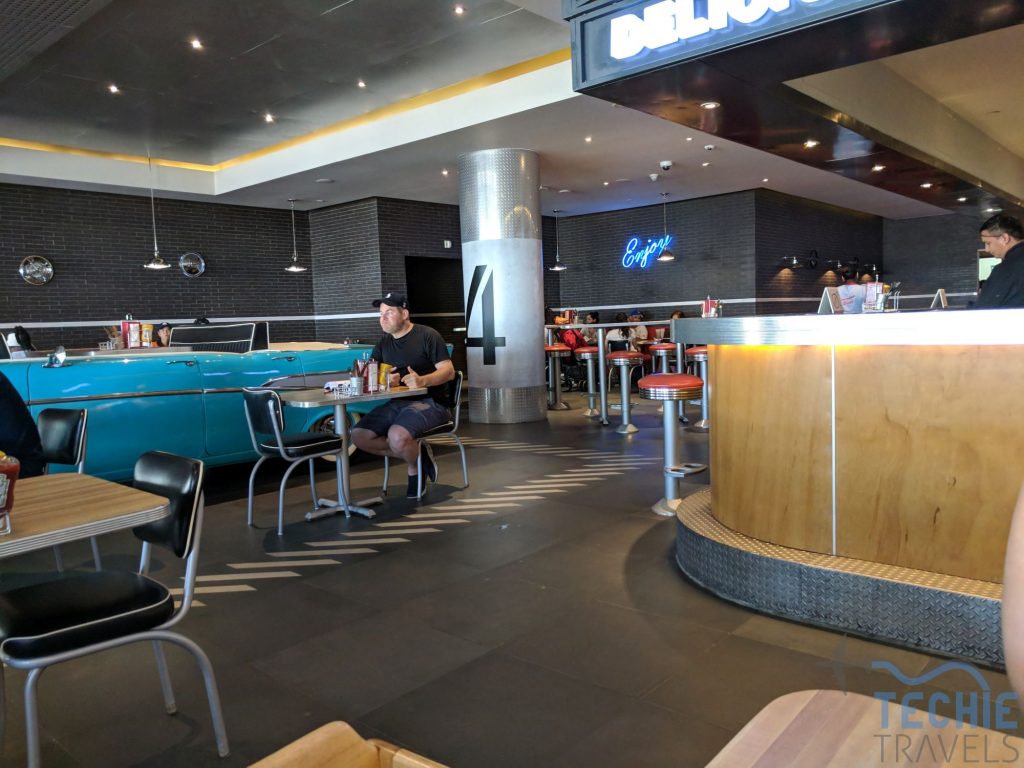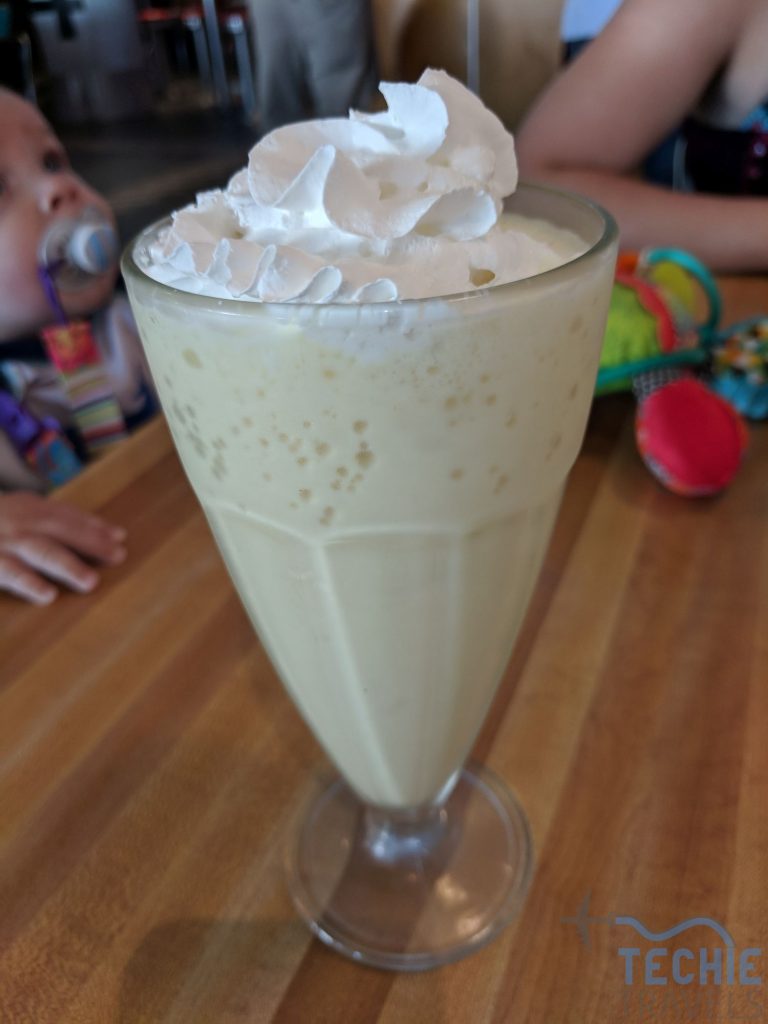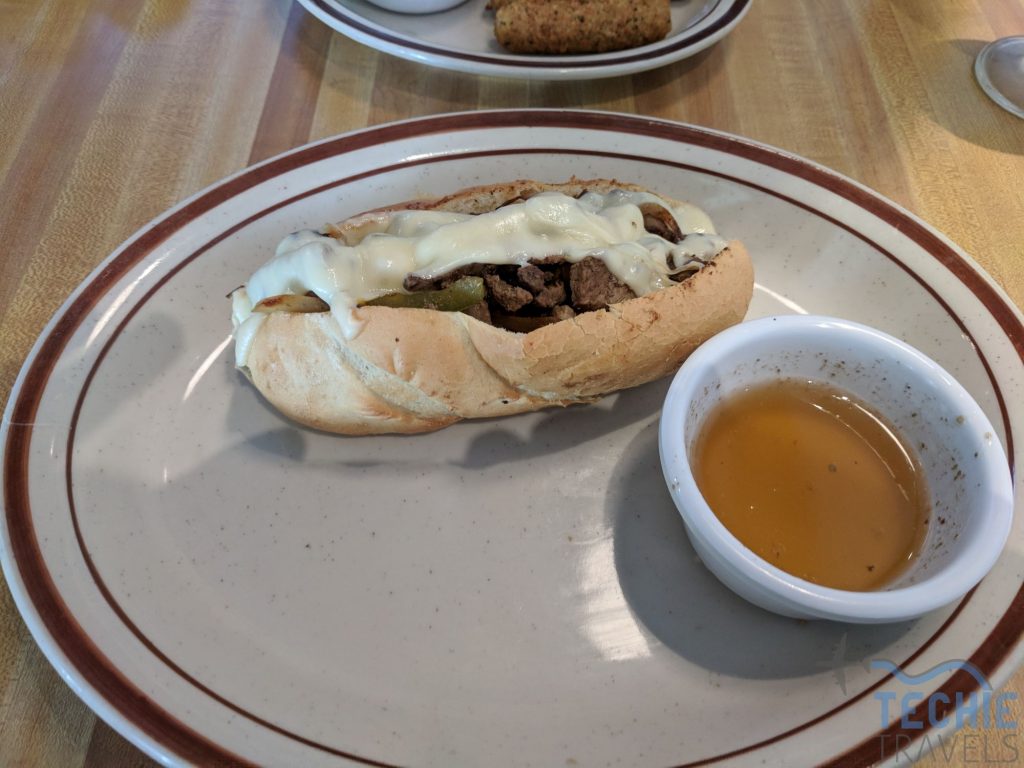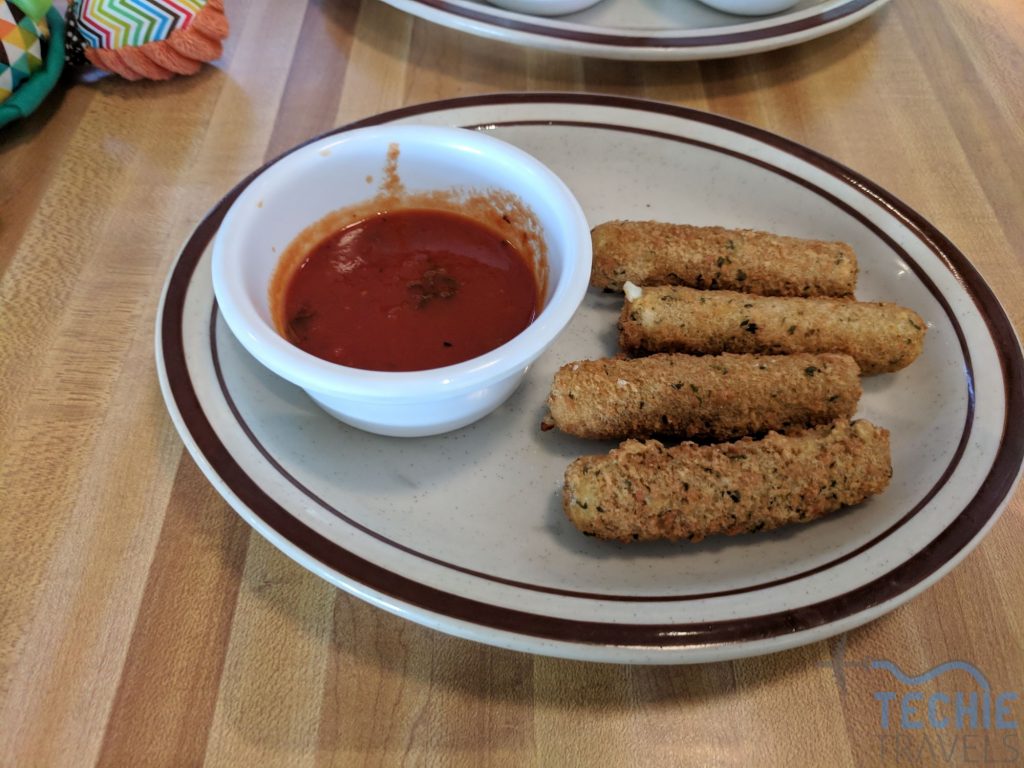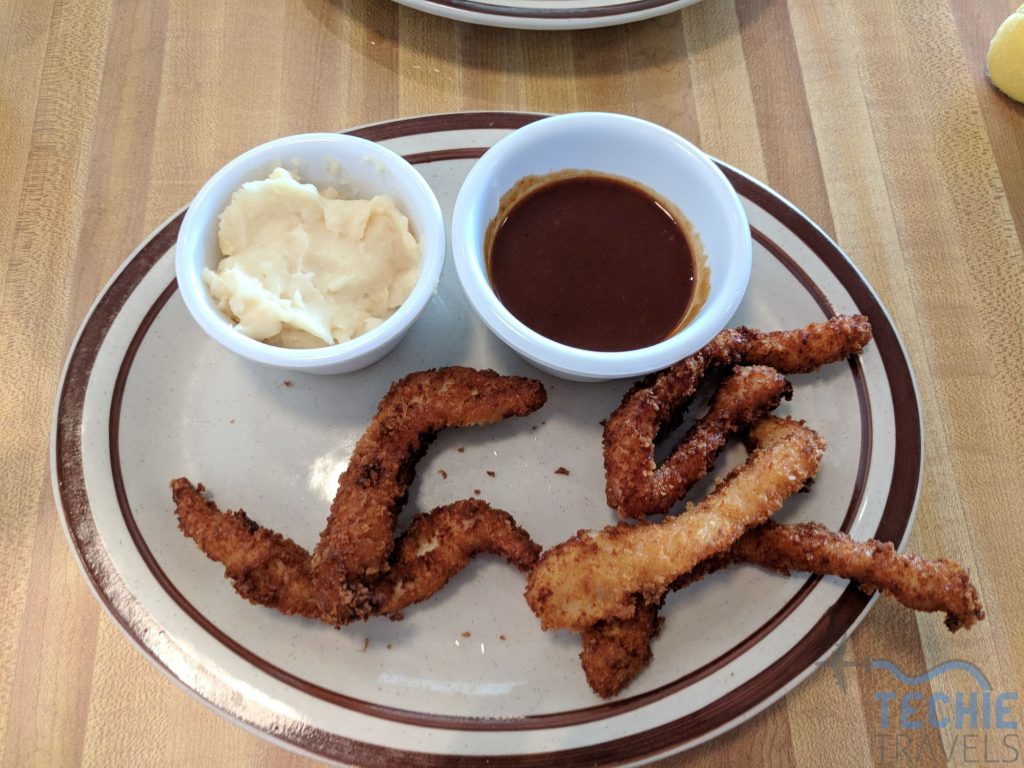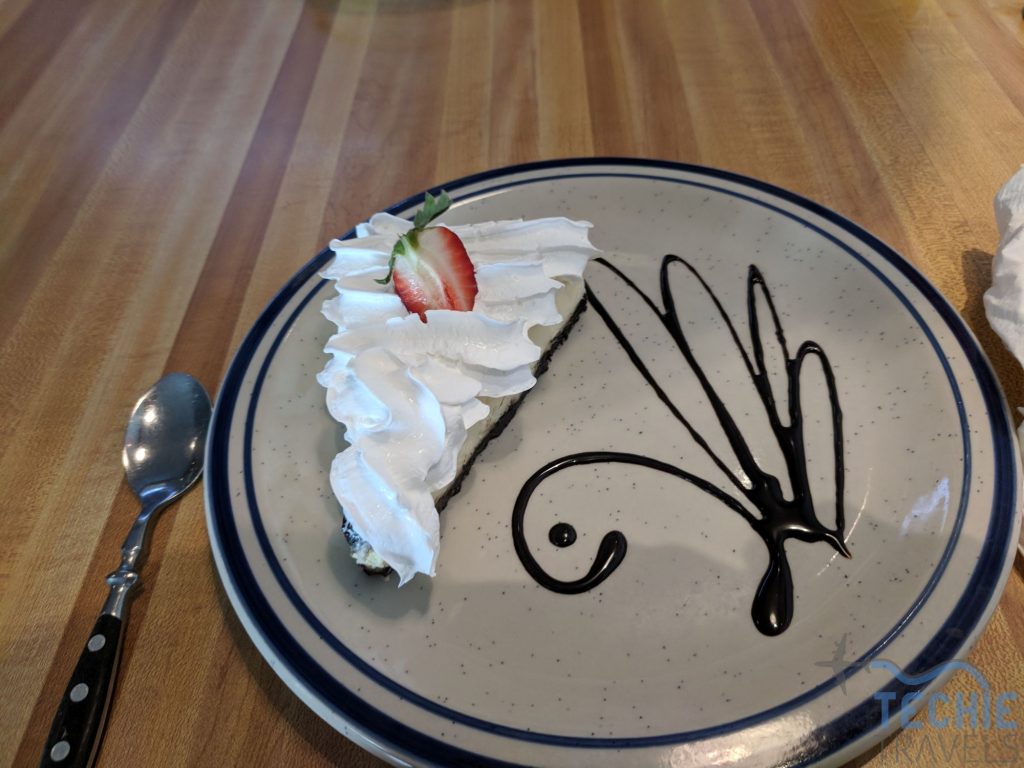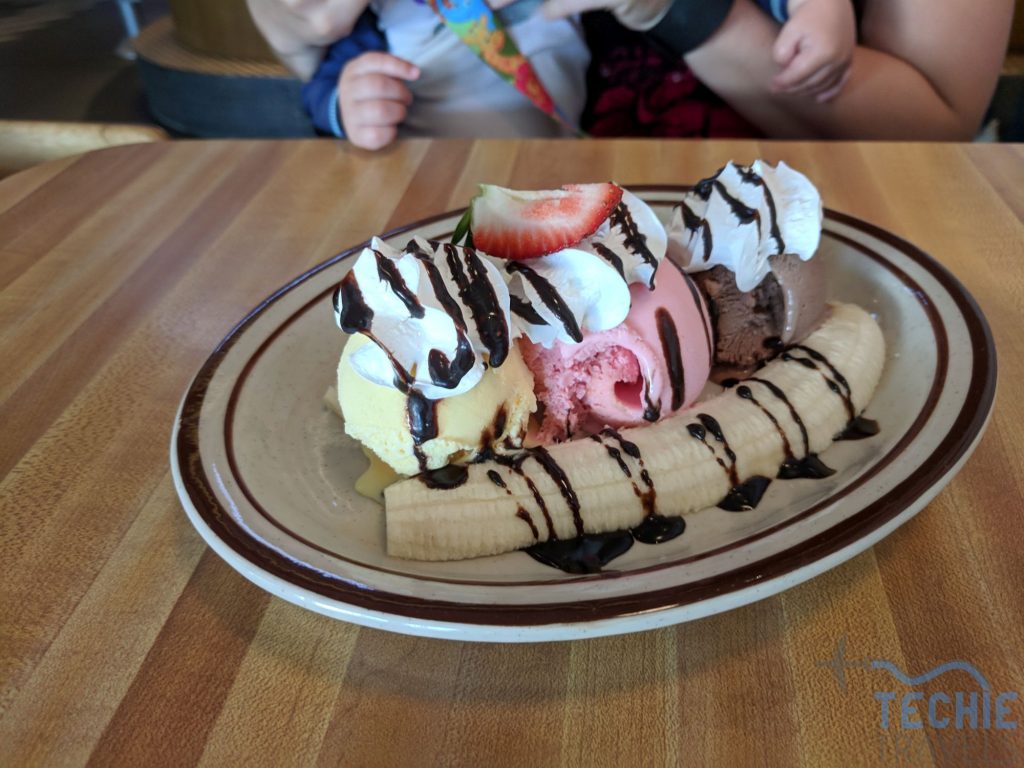 Tres Cervezas – Sports Bar
This was a unique location in that they actually brew some beer onsite. They say they are the only resort in Mexico that does this. I tried the beers here one night and did not really like any of them a whole lot. There were also some pool tables and other games set up. I cannot comment on the quality of the food but it seemed like a fun environment.
Snack Trucks and Sweet Shop
We also ordered some afternoon snacks at the food trucks that are set up by the pools. They have pretty standard fare – hotdogs, hamburgers, nachos, etc. We also stopped by the sweet shop for treats once or twice. That place could get dangerous quickly if you have a big sweet tooth.
Conclusion
All in all, the food and drink were very high quality. We have stayed at other all-inclusive resorts where the drinks and food seem like more of an afterthought. This was not the case at the Hyatt Ziva Cancun. I would not say it was fine dining, but we had great meals at almost every restaurant. There were a few places that were just average, but nothing that would make us not want to return.