Part of the all-inclusive experience at the resort is the activities and entertainment. It is very much like a cruise ship in some ways. All of the activities and entertainment are posted on the screens throughout the resort. We saw volleyball, obstacle courses, dance lessons, tequila tasting, and much more. From what I saw, events tended to be sparsely attended, but they were available if you wanted to take part.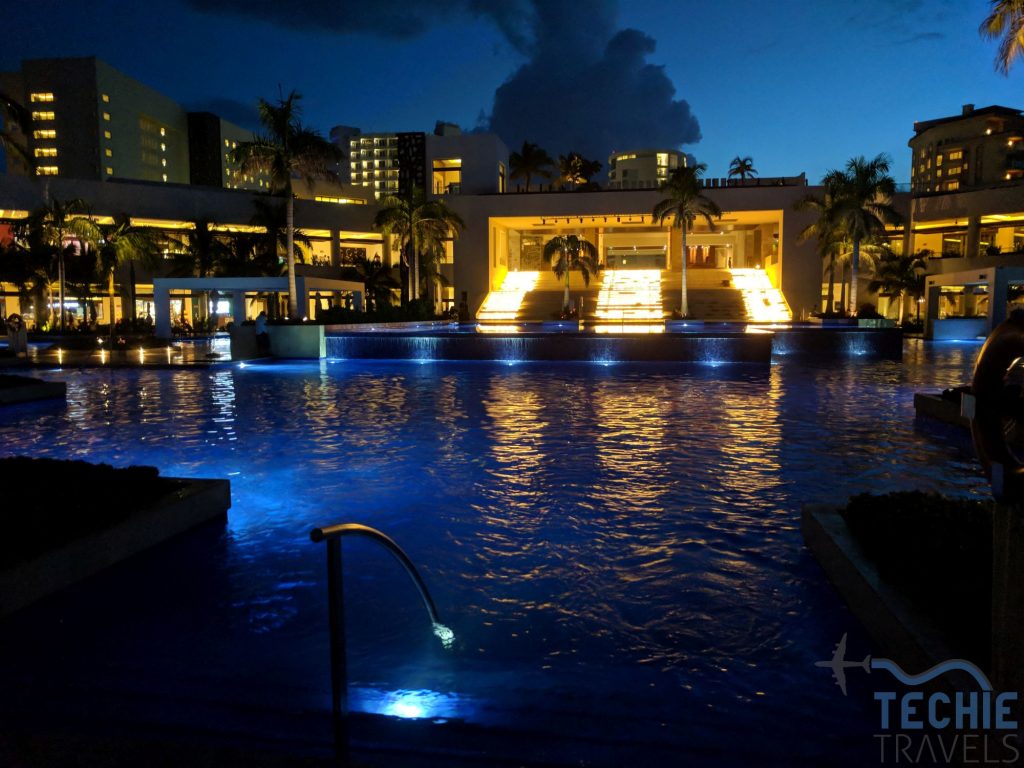 The only evening entertainment we really took part in was the Mexican Fiesta. They really go all out on this night. In addition to the food mentioned earlier, there was a whole Mexican market set up along with games and a pinata. The show was a Mexican dance show which we watched until Baby B started getting restless.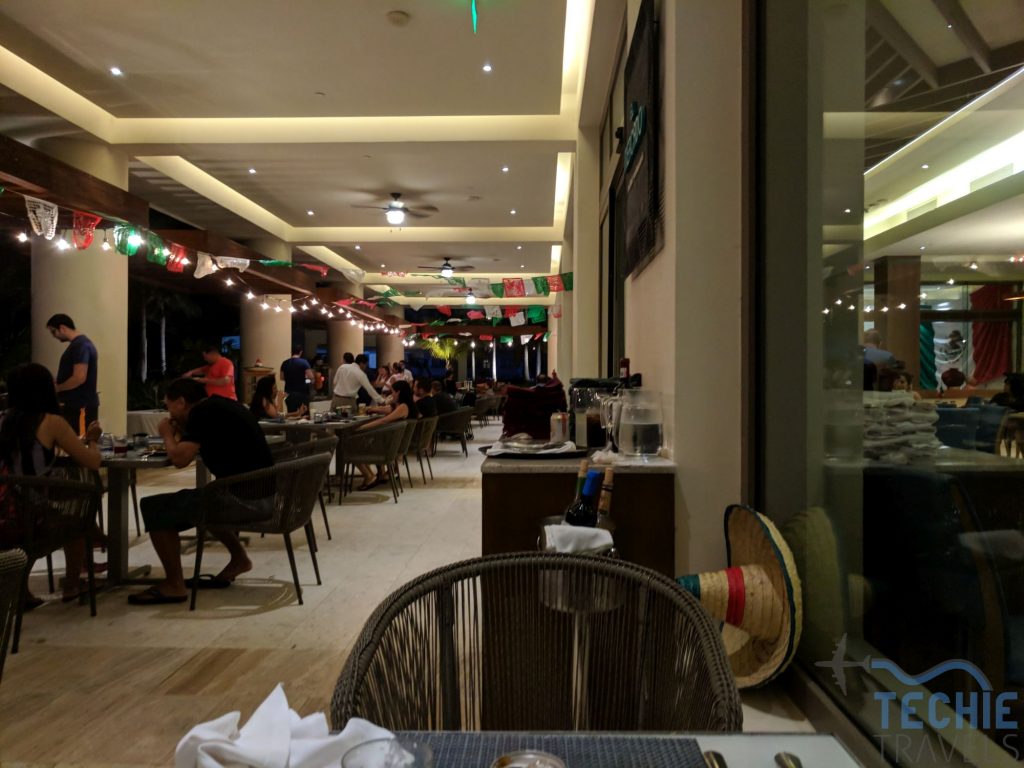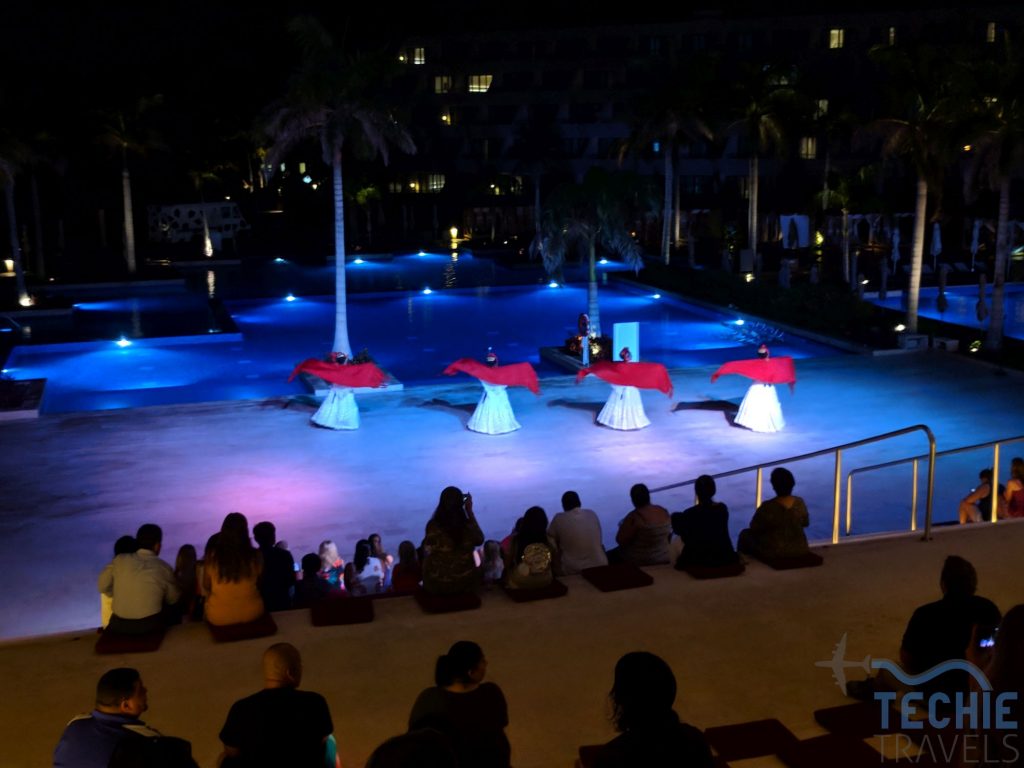 Other nights, the resort brings in entertainment every evening for a show. It rained our last night, so the show was cancelled. However, I remember seeing a comedian and a mariachi band on the schedule for other nights. There is tiered seating right through the lobby which is where all the shows take place. Along with the shows, there are some theme parties in the evenings at the various lounges around the resort. We saw the setup for the glow party which looked like it could be fun.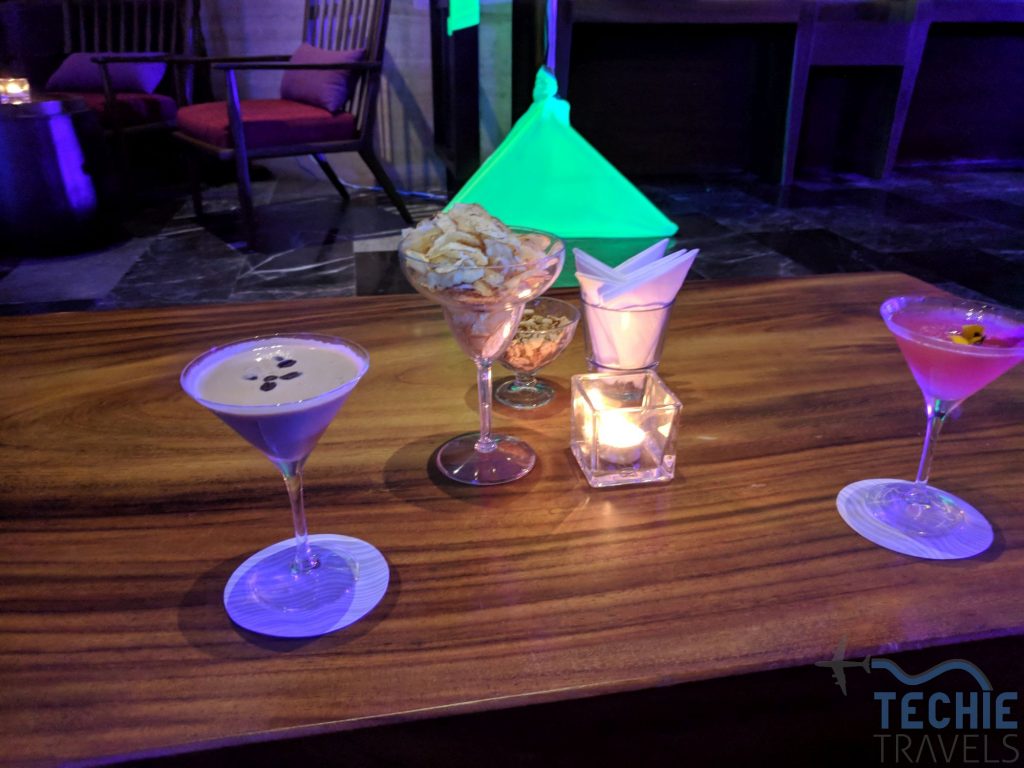 We also stopped in at the kids club one afternoon. The kids club was open every day for kids 4-12. Baby B was obviously too young to be dropped off, but my understanding is that you drop your kid(s) off, get a pager for emergencies, and then pick them up when the activity is done. It seemed like they had activities scheduled all day and there were always kids there. In addition, they have family time where parents can come in with younger kids and play on the playground and play with all the toys. All of the activities and entertainment are included with the all-inclusive experience at the Hyatt Ziva Cancun.