Marriott Suites O'Hare
I used a free night from the Chase Marriott card for our quick overnight stay at the Marriott Suites O'Hare. We arrived late, so we picked up some pizza from Giordano's and took it up to the room. We had a two room suite which was great for putting Baby B to sleep and still being able to have a different room so we did not have to sit in the dark. We did not take advantage of any of the amenities of the hotel, so I do not have much else to add. It was fine for an overnight airport hotel.
Spirit Airlines – Chicago O'Hare to Cancun
The next morning, we had an early wake-up call for the 4am shuttle. The line for Spirit was somewhat long, but nothing unmanageable. It took maybe 10-15 min to get through. I had read some horror stories about the Spirit check-in lines so we got there early just to be sure. We were then quickly through pre-check and at the gate 1.5 hours early.
Even with all the fees on Spirit, it ended up being about $100 cheaper than a mainline carrier. There are definitely risks associated with taking a low cost carrier. Most importantly, if something goes wrong, they do not have the route network to have other options to reach or return from your destination. For this trip, it did not matter too much. It was a direct flight and the price was right. This made Spirit the obvious choice to save a few points.
The plane was relatively new with slimline seats. Legroom was not as bad as I was expecting. It was definitely tight, but my knees were not jammed against the seat in front. There was nothing available without a cost, even water. Be sure to bring your own refillable water bottle and fill it after security to bring on board.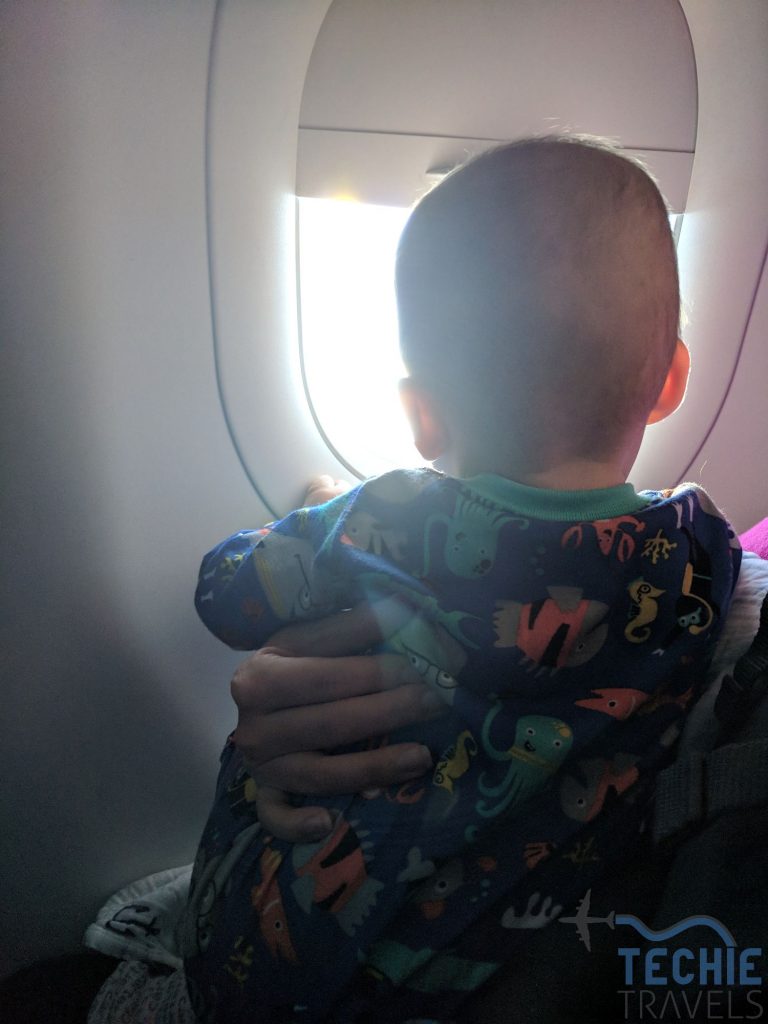 We were quickly through immigration and collected our luggage. Then it was on to the customs lottery. When you go through customs in Mexico, you push a button. If you get the green light, you go through. If you get the red light, they search all your luggage. We were lucky and got the green light.
Canada Transfers
The representative from Canada Transfers was waiting right outside the door after making our way through the gauntlet of timeshare salespeople. We were upgraded to a luxury transfer which was an SUV instead of their standard van. They had cold towels and ice-cold water available. The infant seat was installed and ready to go. Safety standards for the infant seat were definitely not the same as the US, so bring your own if you are really concerned. After a quick 15 minute drive, we were at the Hyatt Ziva Cancun.